DEFOREST — Midway through the second half of Thursday night's showdown for the Badger North Conference championship, it appeared a dramatic finish was in the offing.
Then, as is its custom, the Beaver Dam girls basketball team picked up defensive intensity and scored in a hurry. And just like that, Beaver Dam, No. 2 in Division 2 in The Associated Press state rankings, took control against third-ranked DeForest.
Beaver Dam — leading by two points with 11 minutes, 30 seconds remaining — scored 23 consecutive points over a 7:32 span and pulled away for a 63-40 victory that clinched its third consecutive Badger North outright title since joining the league in 2017-18.
"People don't understand how hard that is (to win conference titles)," Beaver Dam junior guard Maty Wilke said. "You have to come out every game and play your hardest, and we definitely have a target on our back."
Wilke had 25 points, nine rebounds, nine assists and three steals for Beaver Dam (18-3 overall, 13-0 Badger North), which has won the past three WIAA Division 2 state titles. Wilke made her first six shots and scored 17 first-half points, helping the Beavers to a 27-23 halftime lead.
The Beavers earned the victory in front of head coach Tim Chase, who made his first game appearance since going on medical leave after Beaver Dam's victory over Oregon on Jan. 18. Chase, who had surgery Jan. 30 after being diagnosed with a cancerous tumor in his colon, sat on the bench, with Dan Hallman continuing to serve as lead coach.
"Just having him back in the locker room is special for us, just knowing all the stuff he's been through the past couple weeks," Wilke said.
Said Hallman: "Just having Chase back is huge for us — just his presence here."
Dating to its Little Ten Conference days, it was Beaver Dam's 11th consecutive conference title (won outright or shared), Hallman said.
Beaver Dam junior guard Natalie Jens had 12 points and four steals, senior point guard Jada Donaldson provided 10 points and five assists and 6-foot-3 junior forward Paige Hodgson grabbed a career-high 11 rebounds.
Senior forward Megan Mickelson scored a team-high eight points and freshman guard Jaelyn Derlein had seven points for DeForest (18-3, 11-2). The Norskies had won their nine previous games and hadn't lost since dropping a 62-40 decision Jan. 7 at Beaver Dam.
"They are, no doubt about it, a great team," DeForest coach Jerry Schwenn said. "But I think we have kids that really believe in themselves now. … I love our team."
The Norskies used a 10-0 run to tie the game at 23. In the second half, Mickelson's two free throws brought DeForest within 34-32 with 11:30 left. But the Norskies didn't score again until senior guard Maggie Trautsch made a 3-pointer with 3:45 remaining — a 7:45 drought. By then, Beaver Dam led 57-35.
Wilke and senior forward Carley Burchardt each scored six points in the Beavers' 23-0 run that blew open the game. After Wilke scored inside, the Beavers drilled three consecutive 3-pointers – the first by UW-Milwaukee commit Donaldson, followed by consecutive 3-point shots by Burchardt. Suddenly it was 45-32 with 9:10 left.
"They are a team that can turn the complexion of the game," Schwenn said.
Hallman said Beaver Dam discussed at halftime wearing down DeForest with its defense in the second half.
"Everything feeds off our defense," Hallman said. "We like to change our defenses. We have about four different looks. We keep changing it up. I think it wears down the mentality of the opponent."
Schwenn said he believed the Norskies shot too quickly and didn't get back and set up on defense during the decisive second-run run.
Beaver Dam, with one league game remaining, has won 41 consecutive regular-season conference games since joining the Badger North and has won 85 straight conference games overall.
The Beavers were undefeated in their final three seasons in Little Ten regular-season games and had won 44 consecutive Little Ten games since losing to Wisconsin Lutheran on Feb. 21, 2014.
The Beavers outscored the Norskies 36-17 in the second half.
"Transition was really key for us," Wilke said. "They played us really good. Obviously, coming into their house in such a big game, it's always fun to play in atmospheres like this, but it's challenging, too. We turned defense into offense. Jada hit a big 3 and Carley Burchardt hit two big 3s, and we played great defense all game. It was a team effort."
BEAVER DAM (fg ft-fta pts) — Jens 4 1-2 12, Burchardt 3 0-0 8, Wilke 8 7-7 25, Donaldson 3 3-4 10, Hodgson 3 0-0 6, Stonewall 1 0-0 2. Totals 22 11-13 63.
DEFOREST — Laufenberg 1 0-0 2, Compe 1 0-0 2, Pickhardt 1 1-3 3, Trautsch 2 0-0 6, Derlein 2 2-2 7, Schaeffer 1 2-3 4, Tschumper 2 1-2 5, Mickelson 2 4-4 8, Buhr 0 1-2 1, Hahn 1 0-0 2. Totals 13 11-16 40.
3-point goals: BD 8 (Jens 3, Burkhardt 2, Wilke 2, Donaldson 1); D 3 (Trautsch 2, Derlein 1). Total fouls: BD 17; D 14.
---
Photos: Beaver Dam 63, DeForest 40
DeForest vs Beaver Dam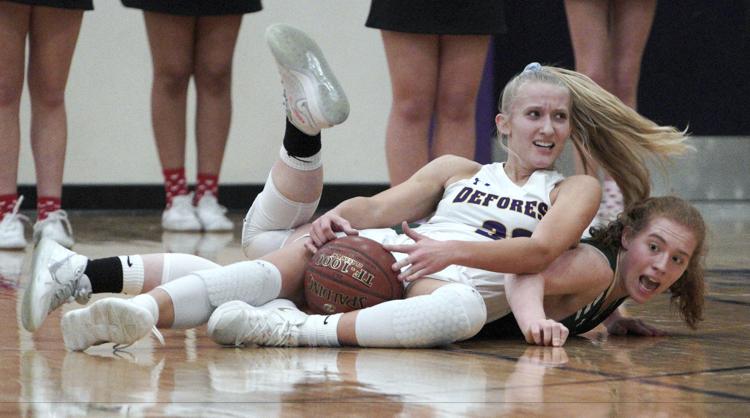 DeForest vs Beaver Dam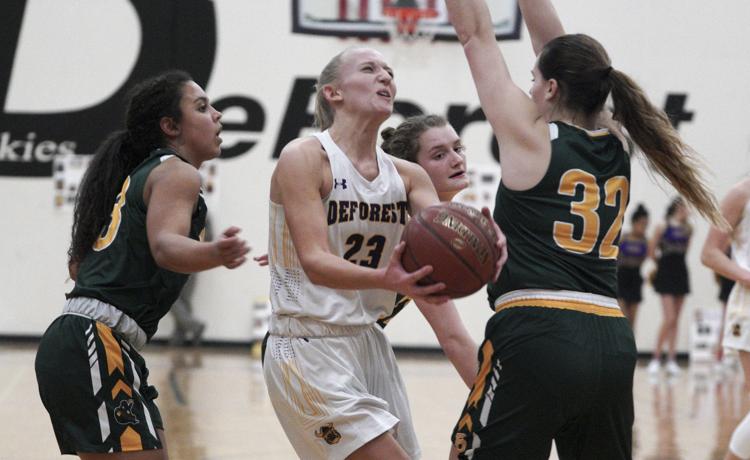 DeForest vs Beaver Dam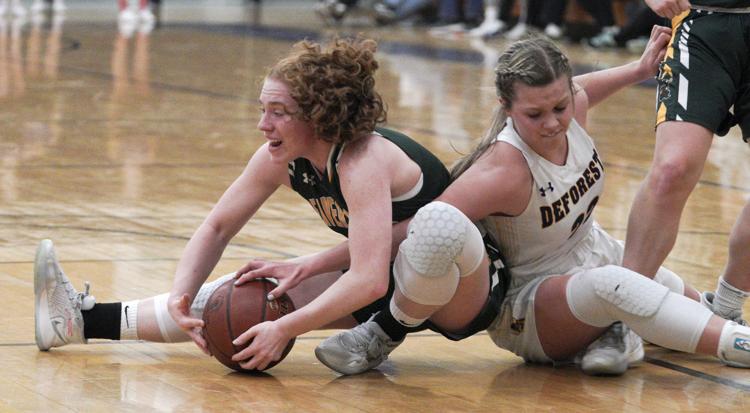 DeForest vs Beaver Dam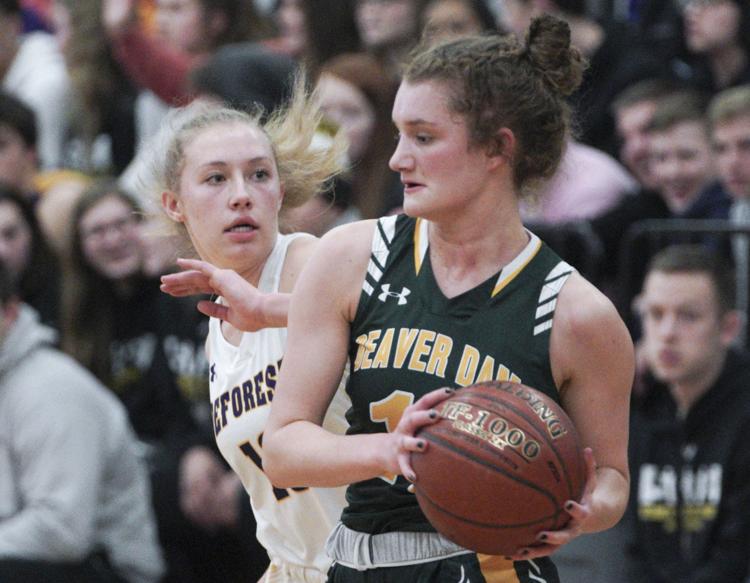 DeForest vs Beaver Dam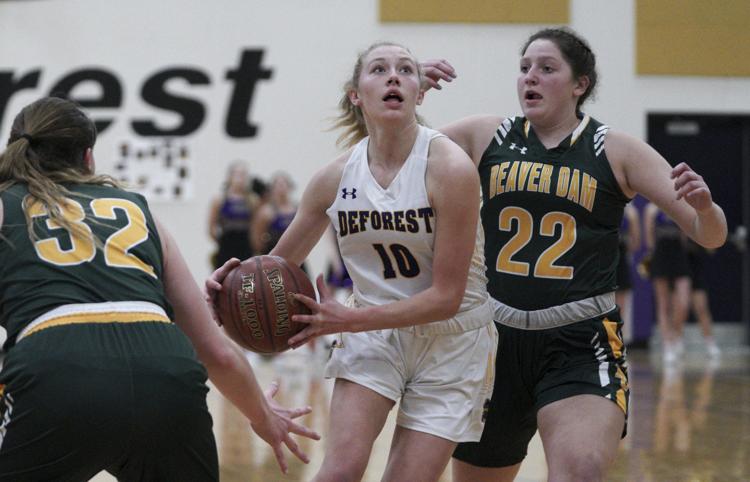 DeForest vs Beaver Dam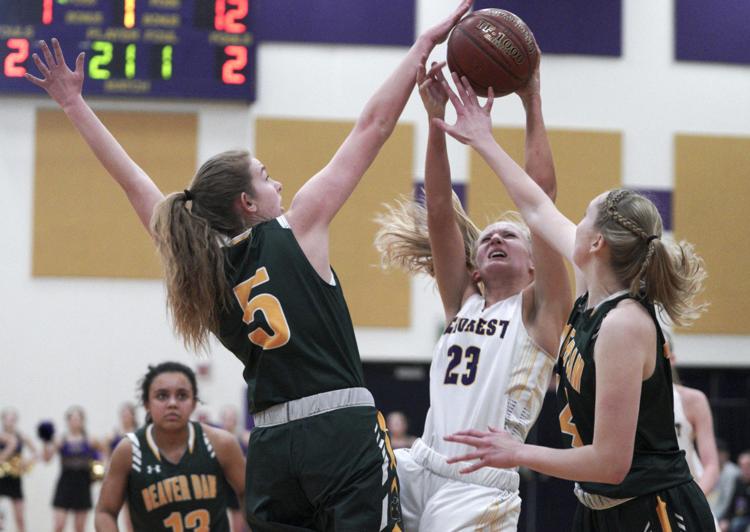 DeForest vs Beaver Dam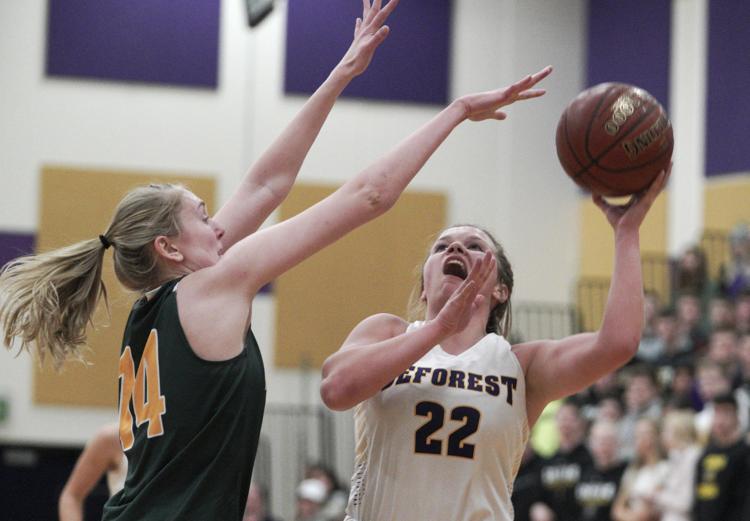 DeForest vs Beaver Dam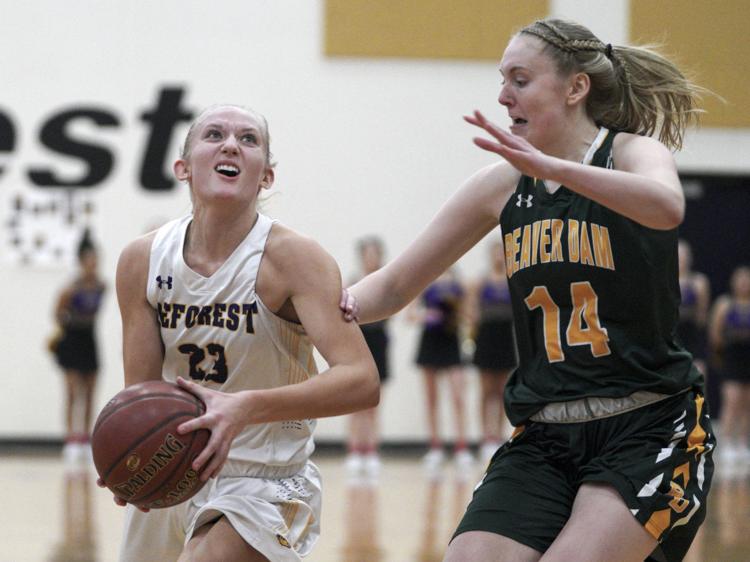 DeForest vs Beaver Dam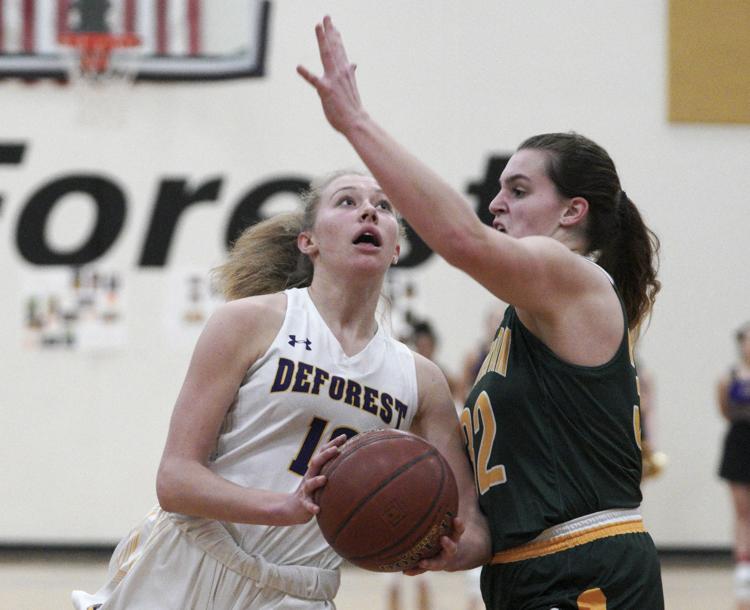 DeForest vs Beaver Dam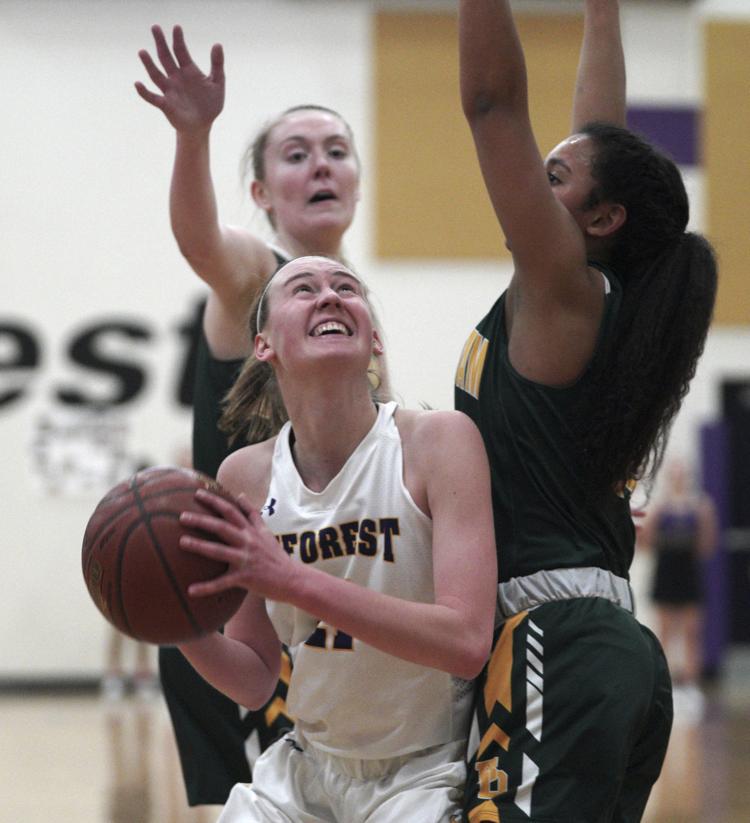 DeForest vs Beaver Dam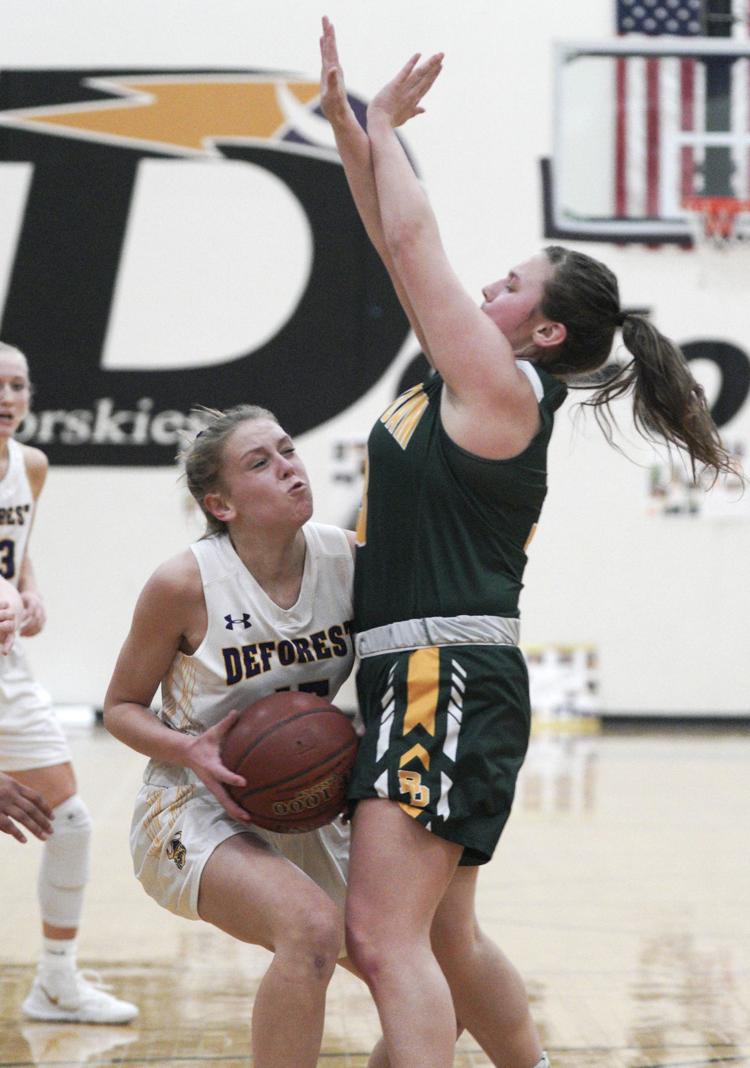 DeForest vs Beaver Dam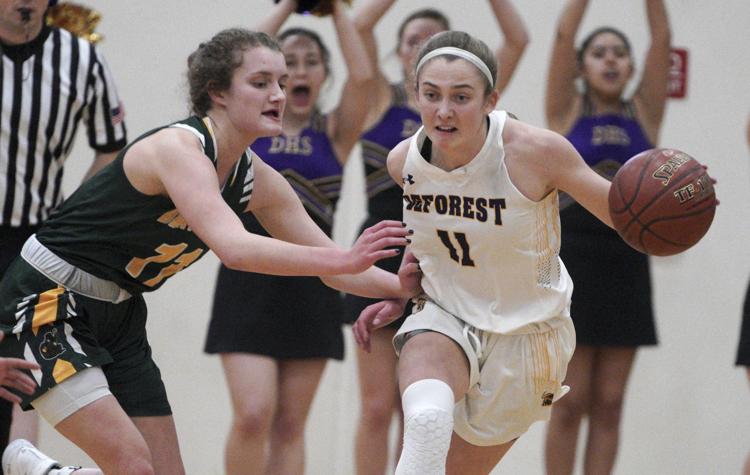 DeForest vs Beaver Dam
Tim Chase cover photo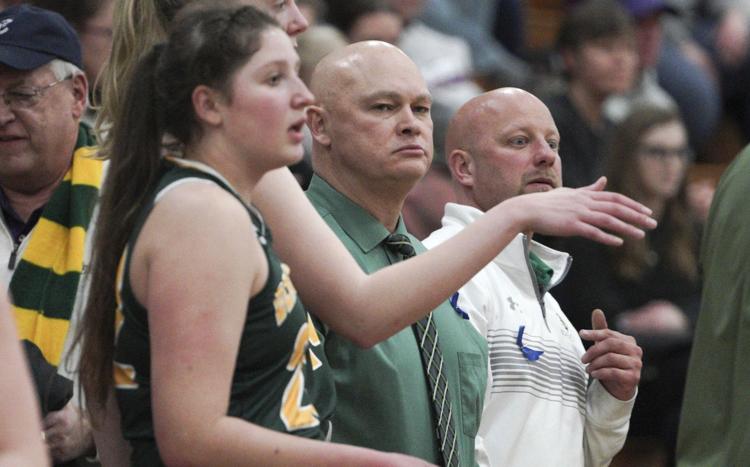 DeForest vs Beaver Dam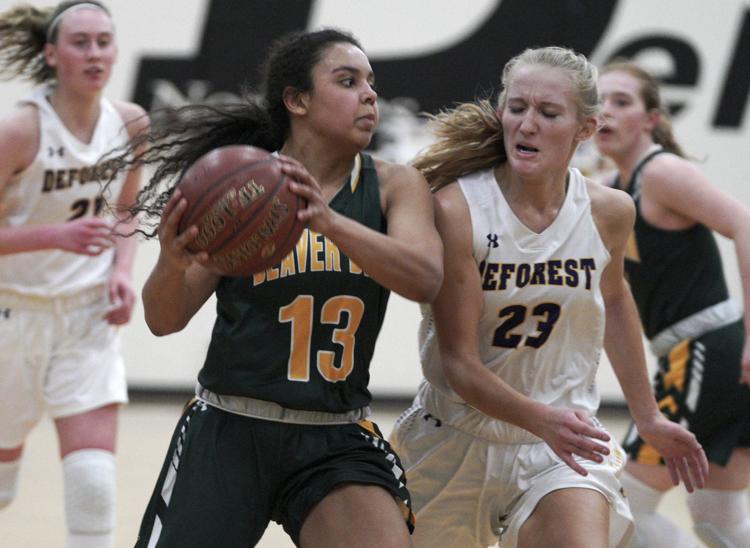 DeForest vs Beaver Dam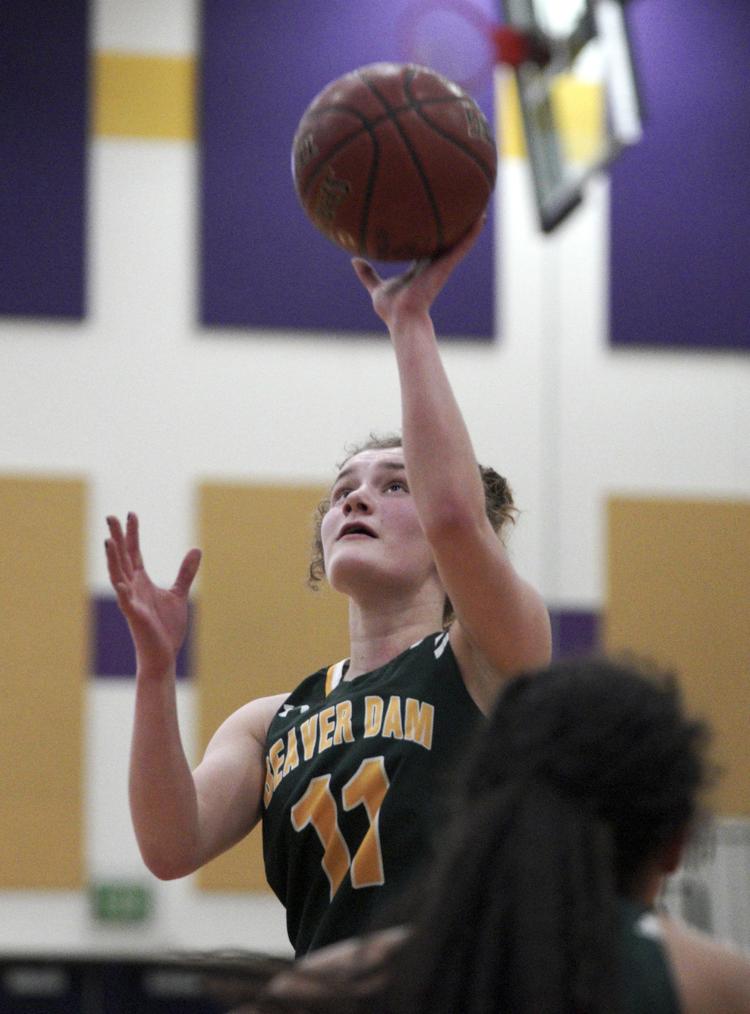 DeForest vs Beaver Dam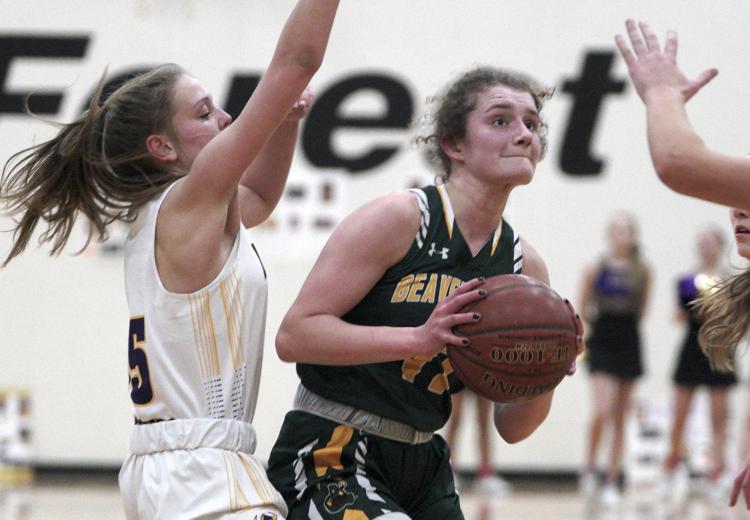 Get in the game with our Prep Sports Newsletter
Sent weekly directly to your inbox!