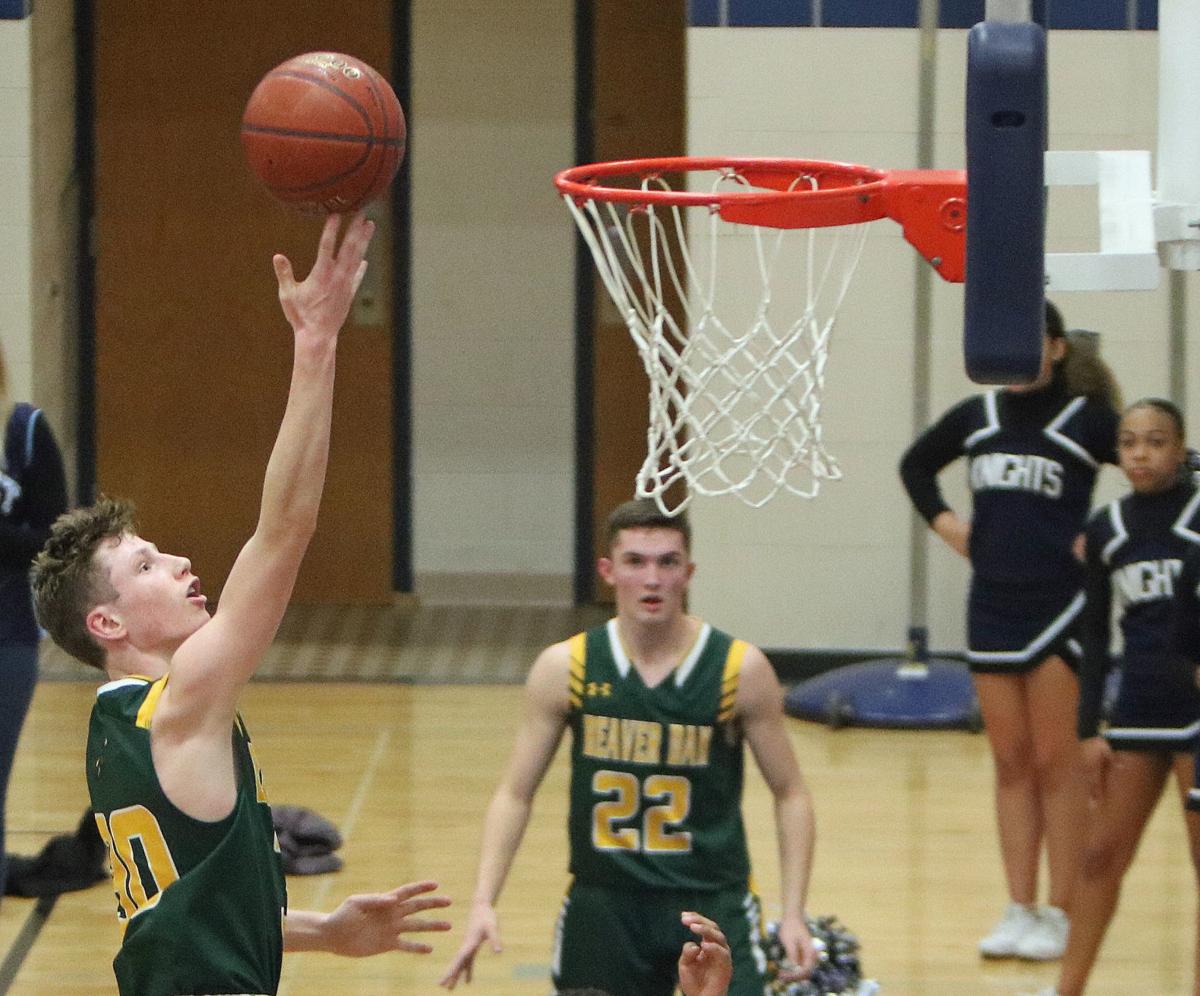 Now, it's official: This has been a grand season for senior Ben Probst and his Madison La Follette boys basketball team.
The second-ranked Lancers (21-1) rolled to an 25-point halftime lead and cruised past visiting Lake Geneva Badger 89-46 in a WIAA Division 1 regional semifinal — and Probst scored 16 points to reach the 1,000-point career scoring mark.
The Lancers will host Janesville Craig tonight at 7 for the regional title.
David Gray led La Follette with 19 points, Juok Riak scored 14 and Dakovin Prather had 13.
Four players scored in double figures as the Cougars (11-12) beat the visiting Regents (9-14). Caleb Scoville led the way with 18. Dayne Armwald scored 15 for West.
Caden Nelson and Andrew Keller each scored 15 for the Warriors (15-8) in their victory over the visiting Goslings (12-11). Cade Oiler scored 16 points and Deon Nailing added 14 for Watertown.
Ben Olson scored 16 points to lead the Cardinals (17-6) past the visiting Vikings (4-19). Colin Schaefer and Delaware Hale added 12 each for Sun Prairie. Brenden Weis led Janesville Parker with 10 points.
Yacouba Traore Jr. scored 14 points to lead the Spartans (18-5) past the visiting Wildcats (4-19). Madison Memorial held Verona to 16 first-half points. Haakon Anderson paced the Wildcats with 16 points.
A 46-18 second-half advantage for the host Purgolders (18-4) led to the victory over the Purple Knights (4-18). Anthony Washington led East with 19 points and Michael McIntosh added 17.
Stoughton 53, Monona Grove 45
In the Division 2 Oregon sectional, the Vikings (20-3), ranked No. 5, held the Silver Eagles (8-16) to 17 points in the first half to open a seven-point lead. Cael McGee scored 13 points and Luke Fernholz added 11. Lance Nelson scored 14 for Monona Grove.
Max Tully scored all four of Reedsburg's points in overtime as the Beavers (17-10) defeated the visiting Vikings (12-11). Will Fuhrmann scored 24 points to lead Reedsburg and Carter Daniels added 16. Torrin Hannah paced Mount Horeb with 20 points.
DeForest 63, McFarland 60 (OT)
Jahyl Bonds hit a pair of free throws with nine seconds remaining to put the Norskies (17-6) up by three points, and a last-second shot from the Spartans (12-12) fell short to give DeForest the home victory. The Norskies had a chance to win in regulation after Nolan Hawk scored a game-tying layup with 12 seconds on the clock and DeForest stole the ensuing inbound pass but missed a shot. Trey Schroeder scored 25 points to lead DeForest.
Monroe 54, Sauk Prairie 42
Cade Meyer scored 18 points as the Cheesemakers (18-5) held off the Silver Eagles (12-12). Trevor Spray led Sauk Prairie with 15 points as Isaac Breunig and Brandt Wilson had 12 points apiece.
In the Division 3 Evansville sectional, Jordan Majeed scored 13 of his 21 from the foul line and Danny Burrows scored all of his 15 points on 3-pointers en route to the victory for the Trojans (19-4). Michael Regnier scored 15 for the visiting Crusaders (10-14).
Lodi (16-7) ran up a 20-point halftime lead on Evansville (15-9) and held on for a home victory. Jack Persike scored 25 points and Trey Traeder added 21 for Lodi.
The Crimson Tide (19-4) started the game on a 15-2 run en route to a home victory over the Cardinals (16-8). Brian Rusch led Edgerton with 12 points and Clayton Jenny and Nick Spang had 11.
Greendale Martin Luther 65
The L-Cats (21-3), ranked seventh in Division 3, edged the Spartans (17-7) as Adam Moen drilled a floating 3-pointer at the buzzer. The Spartans received mention in the final state poll. Moen scored 19 points and Charlie Bender added 18 for Lake Mills.
Get in the game with our Prep Sports Newsletter
Sent weekly directly to your inbox!