STOUGHTON — Even when the Stoughton boys basketball team's offense isn't clicking, the Vikings know they can rely on their lockdown defense.
Stoughton — shifting between man-to-man, 1-3-1 and other zone defenses — held Madison Edgewood to a season low in points and came away with its 10th consecutive victory, a 48-33 Badger South Conference decision Tuesday night.
And it was a good thing for conference-leading Stoughton (16-2 overall, 9-1 Badger) that it recorded its best defensive outing of the season in points allowed because the Vikings were cold from the perimeter and wound up matching their season-low output for points.
"The big thing is our defense," Stoughton senior Adam Hobson said. "We are really confident in our defense. We are playing really consistent. The biggest thing is we are improving. We can feel ourselves getting better on the defensive end. We are winning our games that way.
"We are getting our offense from our defense and really increasing our fast-break points and getting stops. We know we have talented players who can score the ball when needed, but we know it's defense that wins championships."
The 6-foot-4 Hobson scored a game-high 16 points as the Vikings, No. 3 in Division 2 in The Associated Press state rankings, earned a grind-it-out victory.
"It was a typical Badger South game," said Hobson, who has committed to Michigan Tech for basketball. "The coaches have been coaching in the league for a very long time and, defensively, it's a very well-respected conference. … It showed tonight that we have spurts where we can play fast and really score the ball. We didn't shoot great on the outside as a team. But if we can win by 15 points and not shoot great, it's a great sign for us."
Stoughton junior guard Cael McGee had 10 points, with four of his five field goals coming on dunks, and three steals. Reece Sproul, a 6-6 junior, provided eight points and eight rebounds and 6-6 sophomore Barrett Nelson contributed eight points off the bench for Stoughton.
"We were 1-for-17 from 3," Stoughton coach Nolan Weber said. "On the one hand, that's not good. On the other hand, for us to win a game by 15 points when you go 1-for-17 from 3 says something about your defense. That is what had been there for us."
Junior guard Isandro Jimenez made two 3-pointers and led the Crusaders (7-11, 4-6) with 12 points, including eight in the second half.
The Vikings used an 8-0 run and took a 27-14 lead with 2 minutes, 27 seconds left in the first half. They led 27-16 at halftime, but scored only one point in the first 7:28 of the second half until sophomore Luke Fernholz scored underneath off an assist from junior Konner Knauf. Stoughton still led 30-21 after that basket.
"I have no issues with our effort defensively," Edgewood coach Chris Zwettler said. "The door was open at the start of the second half. They scored one point in seven minutes. We have to take advantage of that opportunity."
The Vikings then went on an 8-2 run and opened a 38-23 lead.
Hobson said Stoughton's defense had six "turkeys," meaning the Vikings got three consecutive stops (representing one turkey) on the defensive end.
"I think the kids are taking a little more pride in being a good basketball team and we are starting to move toward reaching our potential," Weber said. "We told these kids at the beginning of the year that with our talent we have the potential to be really good. And I don't think they bought into what that took in the first half of the season. I have seen a definite changeover in the last few weeks … that has set us apart."
The game was similar to the first meeting Dec. 10 when the Vikings defeated the Crusaders 49-39.
"Their length and physicality are really tough," Zwettler said.
The Crusaders had some success inside, as 6-7 senior Wallace Schmotzer scored his six points in the first half and 6-7 junior Charlie Clark scored his five points in the second half.
Edgewood was only 1-for-8 from the foul line, while Stoughton was 7-for-8.
Madison Edgewood 16 17 — 33
MADISON EDGEWOOD (fg ft-fta pts) — Newton 2 0-0 6, Regnier 1 0-0 2, Jimenez 5 0-0 12, Nwankwo 1 0-0 2, Schmotzer 3 0-2 6, Clark 2 1-4 5. Totals 14 1-8 33.
STOUGHTON — Hutcherson 1 0-0 2, McGee 5 0-0 10, Hobson 5 5-6 16, Sproul 3 2-2 8, Fernholz 1 0-0 2, Chase 1 0-0 2, Nelson 4 0-0 8. Totals 20 7-8 48.
3-point goals: ME 4 (Newton 2, Jimenez 2); S 1 (Hobson). Total fouls: ME 13; S 11.
---
Photos: Stoughton 48, Madison Edgewood 33
Stoughton 48, Edgewood 33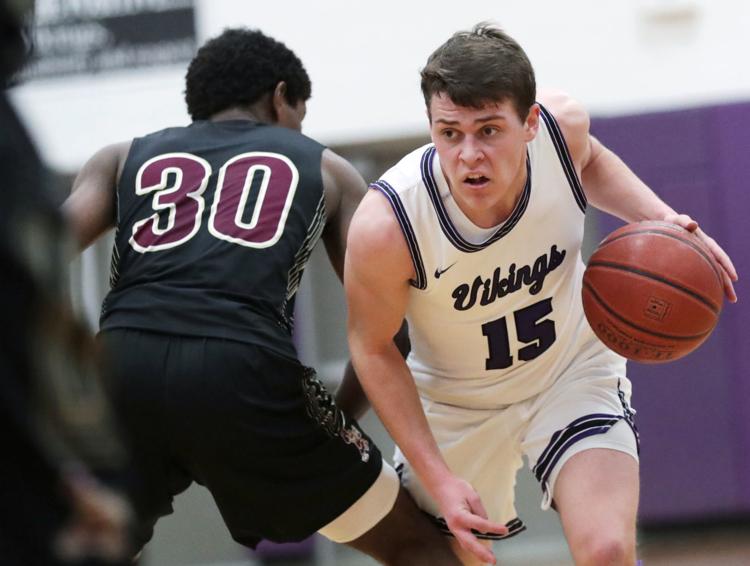 Stoughton 48, Edgewood 33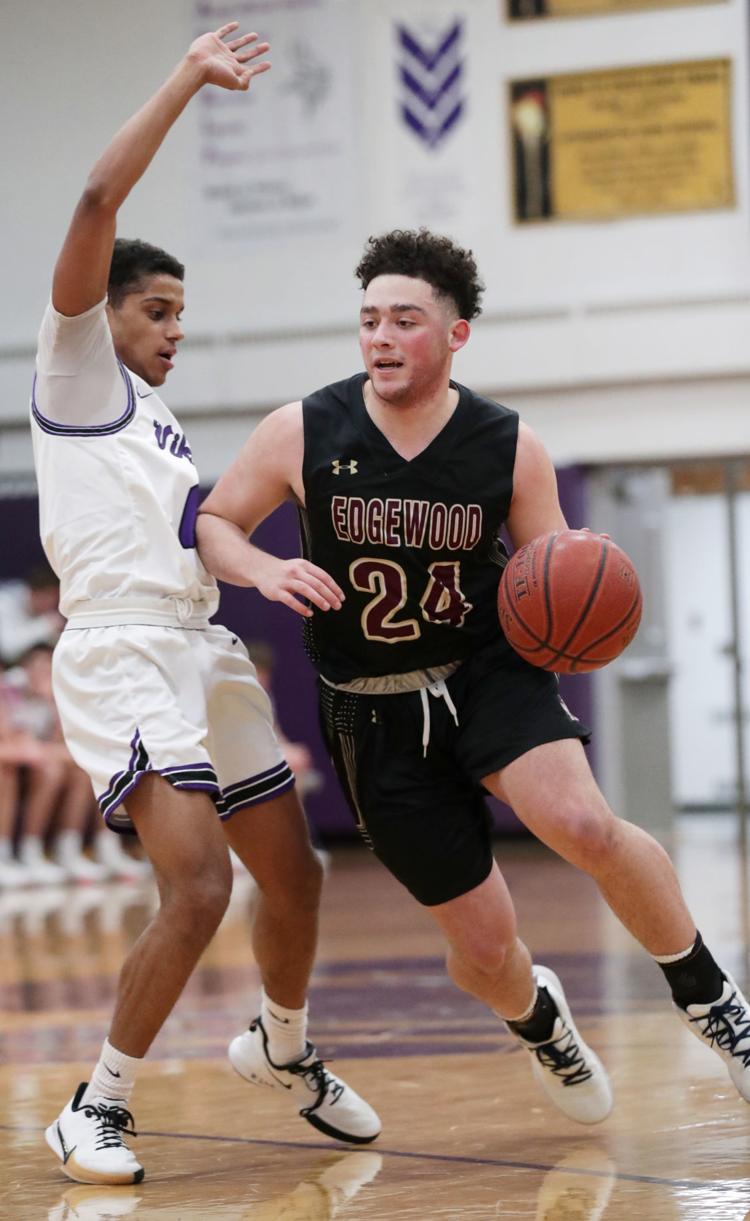 Stoughton 48, Edgewood 33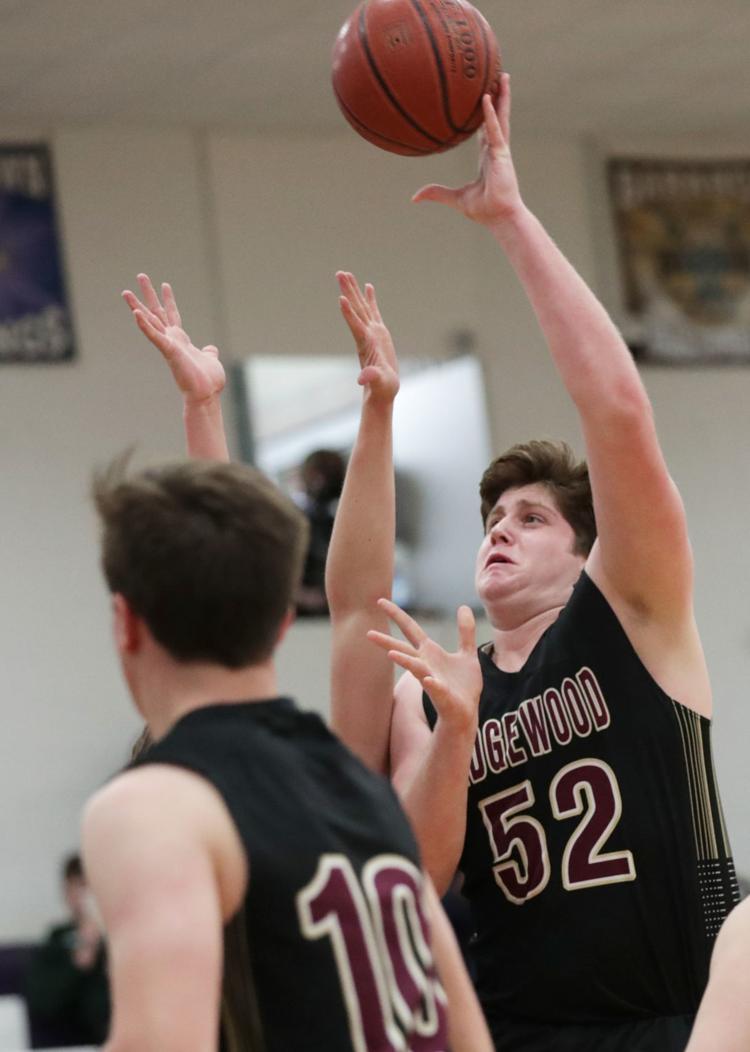 Stoughton 48, Edgewood 33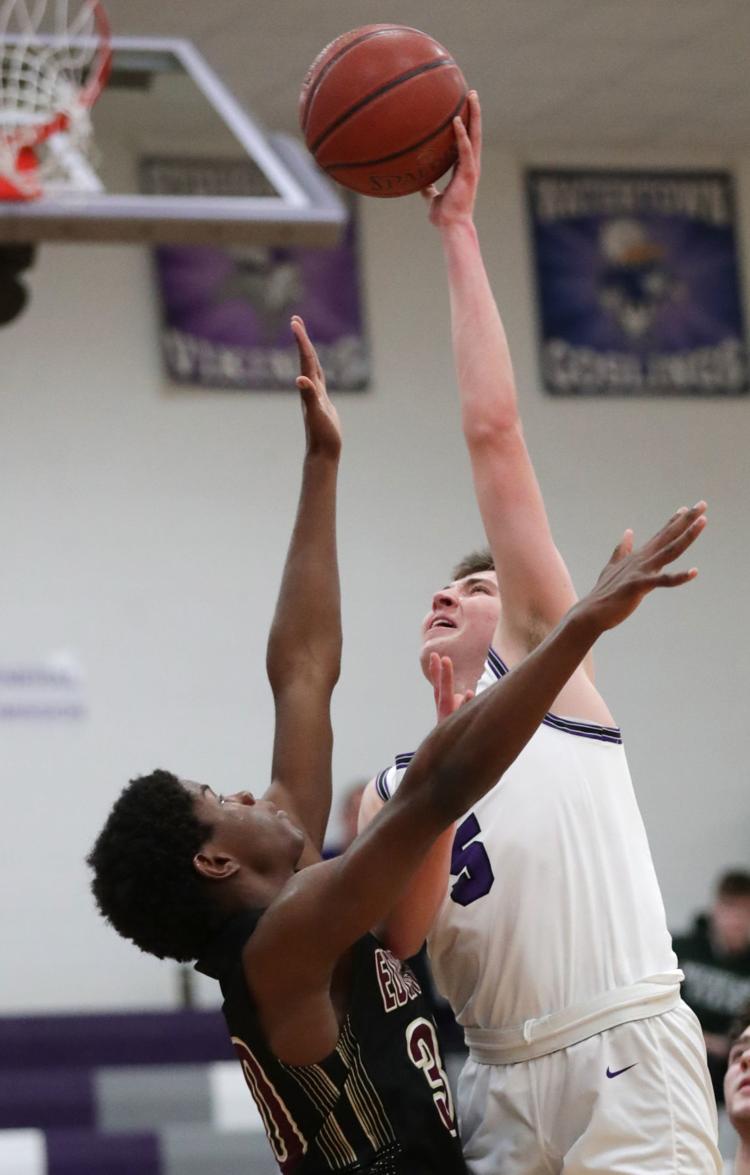 Stoughton 48, Edgewood 33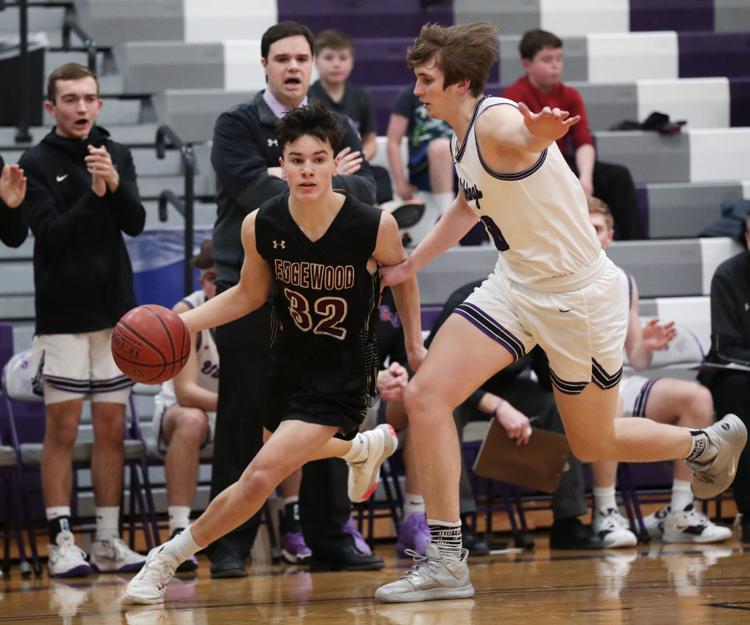 Stoughton 48, Edgewood 33
Stoughton 48, Edgewood 33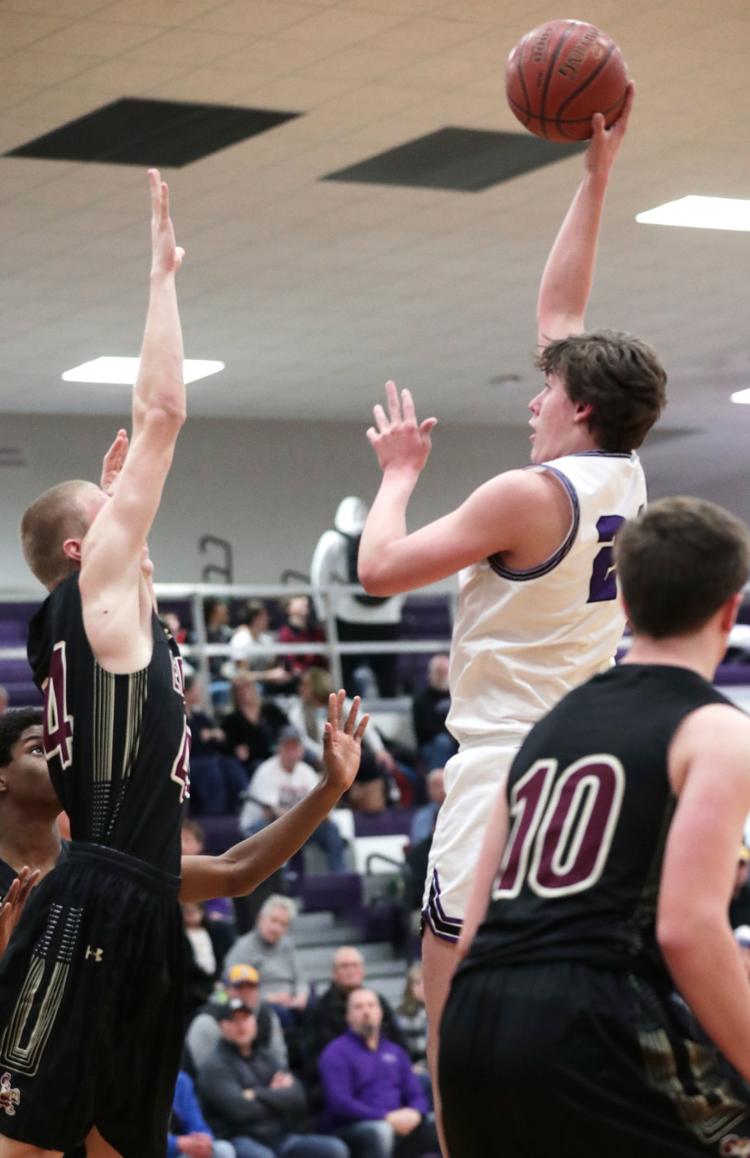 Stoughton 48, Edgewood 33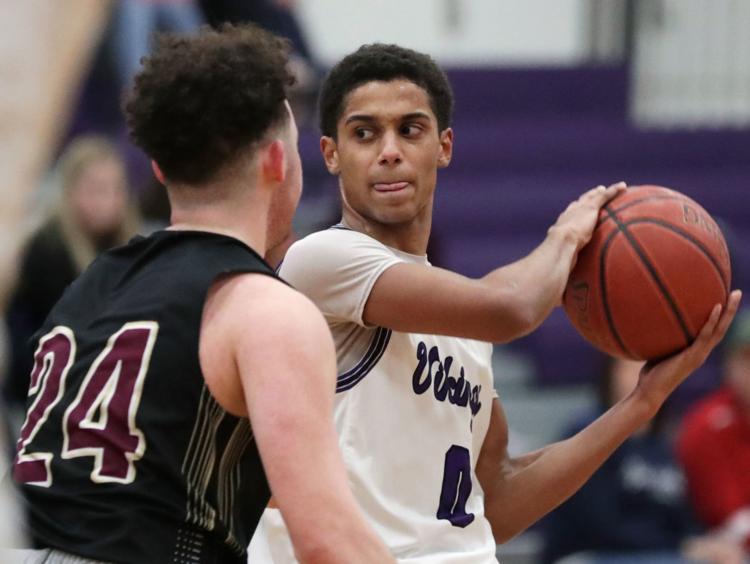 Stoughton 48, Edgewood 33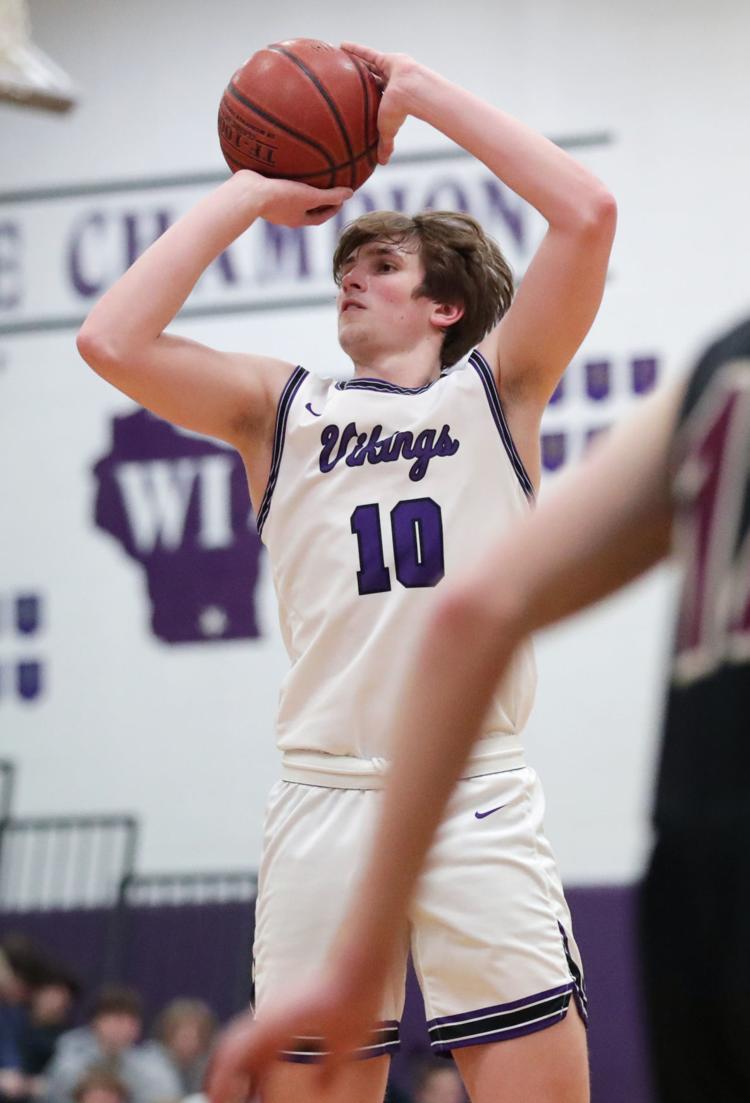 Stoughton 48, Edgewood 33
Stoughton 48, Edgewood 33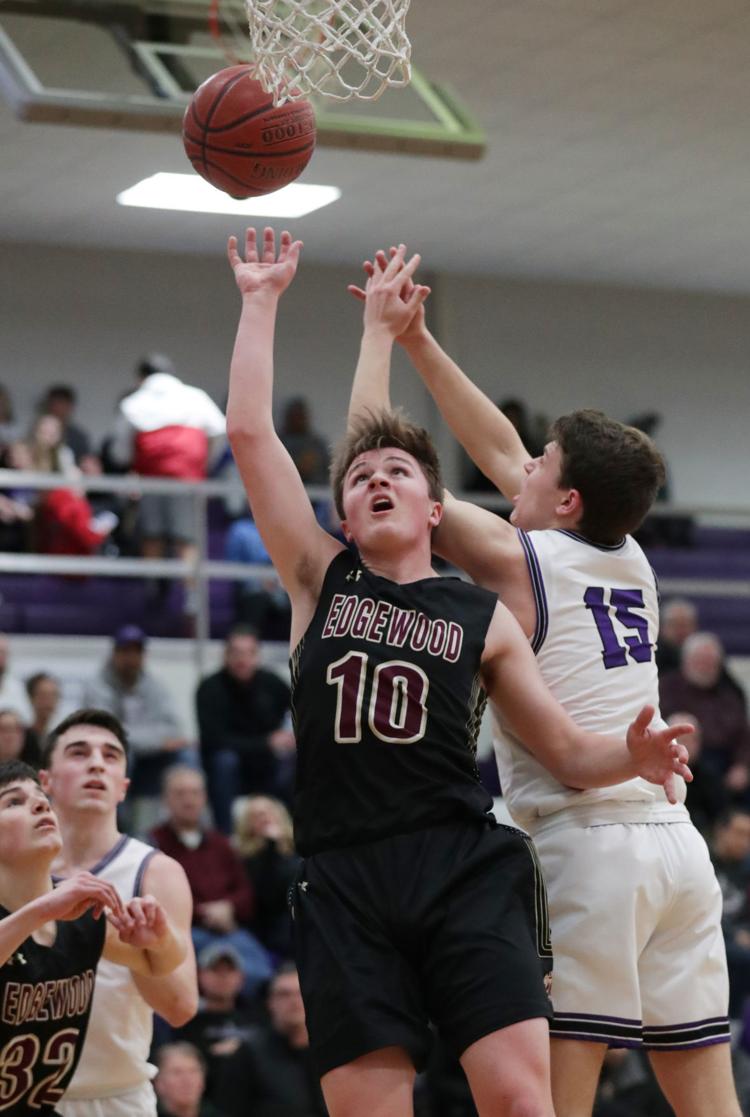 Stoughton 48, Edgewood 33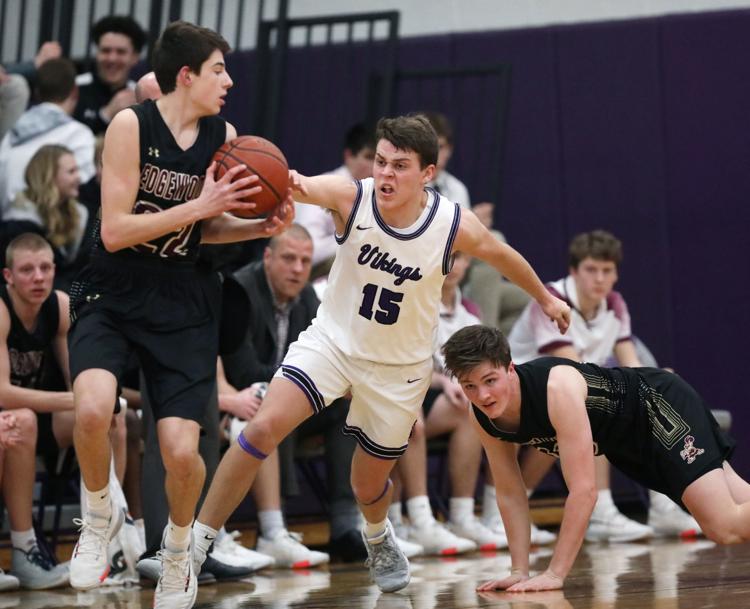 Get in the game with our Prep Sports Newsletter
Sent weekly directly to your inbox!