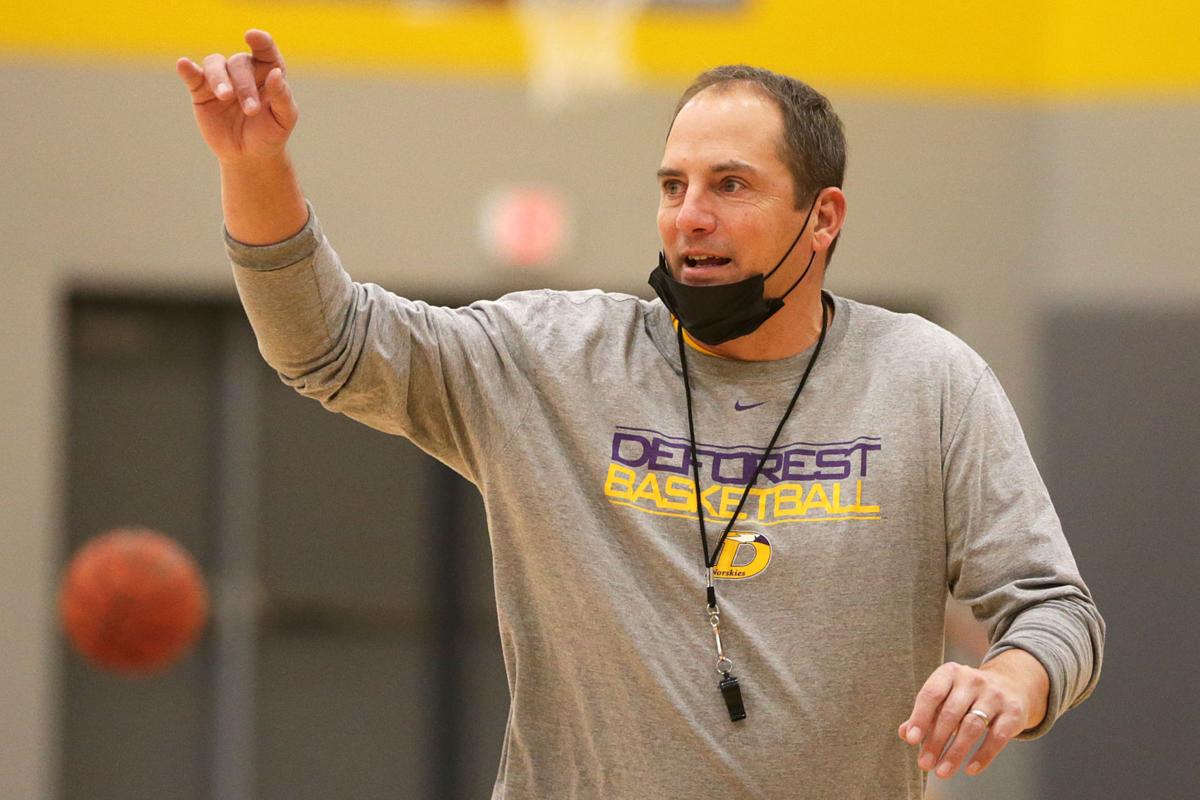 DeForest has a lot going for it.
The Norskies made the state semifinal last year, they return their top four scorers from that run and one of those players happens to be Northern Michigan recruit Max Weisbrod.
So it should be no surprise their Badger East Conference rivals this year pegged the Norskies as one of the preseason favorites, with challengers Milton and Waunakee in the mix as well. 
The Badger East half of the restructured Badger conferences, which went from North and South to East and West. This year's East conference consists of Deforest, Waunakee, Beaver Dam and Watertown in the North pod and Milton, Stoughton, Fort Atkinson and Monona Grove and the South pod.
Here's a look at the new conference, which tips off play Tuesday night.
The contenders
The Norskies won regional and sectional titles before falling in the state semifinal to Kimberly. DeForest returns each of its top four scorers from a team that went 16-6 in the regular season, highlighted by senior all-state selection Max Weisbrod (18.2 points per game), a Northern Michigan commit. The next three leading scorers are Nolan Hawk (12.1 ppg), Deven Magli (9.7) and Josh Jansen (7.4).
Challenging them will be Waunakee and Milton, which each lost single-digit games in their playoff openers.
Milton (13-5) has back top returning scorer in guard Jack Campion (22.6 ppg), as well as key returning pieces in forwards Tommy Widner (9 ppg, 3 rebounds per game) and Brogan McIntyre (6 ppg, 5 rpg). If surrounding players settle into their roles, the Red Hawks could go a step further.
Waunakee (14-6) brings back key forwards Andrew Keller (12.6 ppg, Iowa State football verbal commit) and Joey Fuhremann (7.8 ppg). The Warriors lost a few of their top scorers from last year's squad that had a nine-game win streak late in the season. Aidan Driscoll (4.3 ppg) and Jack Dotzler (5.7) earned valuable playing time and will now be asked to embrace bigger roles.
The dark horses
Beaver Dam (17-8) fell three points shy of a victory in the regional finals last season. The Golden Beavers must replace leading scorer and rebounder Nate Abel (26.4 ppg, 5 rpg) but have a group of senior guards who have played a combined 246 varsity games. This includes Tyler Bunkoske (12.6 ppg, 3.6 rpg), Brady Helbing (10 ppg, 5 assists per game), Alex Soto (7.5 ppg, 3.6 rpg) and Evan Sharkey (3.1 ppg, 3.6 rpg). Despite this, coaches projected Beaver Dam to finish anywhere from middle of the pack to the bottom of the conference.
Fort Atkinson (9-6) lost its playoff opener by three points but returns its top three scorers in forward Drew Evans (12.4 ppg), guard Carson Baker (11.7 ppg) and guard Cade Cosson (7.1 ppg). Fielding a large junior class, coach Mike Hintz said the Blackhawks' experience, interior scoring and team chemistry stand out as early strengths, but they'll need to work on rebounding, turnovers and transition defense. Opposing coaches had Fort as a middle-of-the-pack team in the conference.
Stoughton (4-6) must make up for the loss of its own all-state player in Cael McGee (20.3 ppg). The Vikings will turn to the Fernholz brothers, Luke (12.7 ppg) and Ty (9 ppg), their two leading returning scorers to anchor the team. 
The rest
Both Watertown and Monona Grove have their work cut out for them in improving from last season.
The Silver Eagles (5-8) lost by 19 in their regional final. Of their top three scorers last year, only Jordan Hibner (12.4 ppg) returns. They will look to their group of seniors with limited varsity experience to step up.
The Goslings (7-11) lost by 10 in the playoff opener. Bringing back Oliver Meyers (14.4 ppg) and Nathan Gapinski (12.8 ppg) is a big plus, but scoring depth could continue to be a problem after the team's third and fourth scorers graduated. 
Can't-miss games
DeForest vs. Monroe, Dec. 10: Divided into opposite halves of the Badger conferences, these squads are both looked at as legitimate competitors for the East and West titles, respectively. This early season clash will serve as a measuring-stick game for both sides.
DeForest vs. Waunakee, Jan. 11: This game will likely be the most entertaining intra-pod matchup this season in the Badger East. Any chance to see future collegiate talents like Weisbrod (basketball) and Keller (football) clash with conference stacks on the line is worth the price of admission. 
Milton vs. Waunakee, Jan. 13: The Warriors could do themselves a lot of favors in this three-day stretch if they can beat DeForest and Milton. This could be the most important stretch of their season to determine conference supremacy.
Boys basketball preview: Max Weisbrod, Andrew Keller among 10 players to know in the Badger East
Brady Helbing, sr., G, Beaver Dam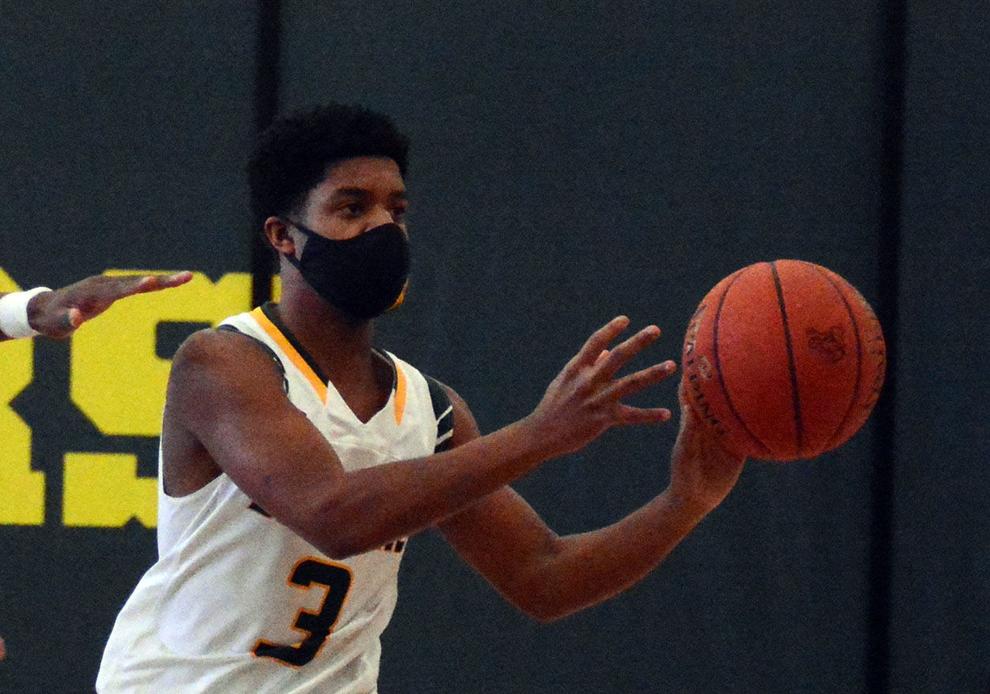 The 5-foot-10 senior point guard's 5.6 assists per game not only led the team but ranked second in last season's Badger North Conference. Helbing comes off a season where he averaged 10.1 points per game thanks to lights-out 3-point shooting (30-for-45, 66&). He also averaged 3.2 rebounds and 1.6 steals per contest. He enters his fourth season at the varsity level.
Tyler Bunkoske, sr., G, Beaver Dam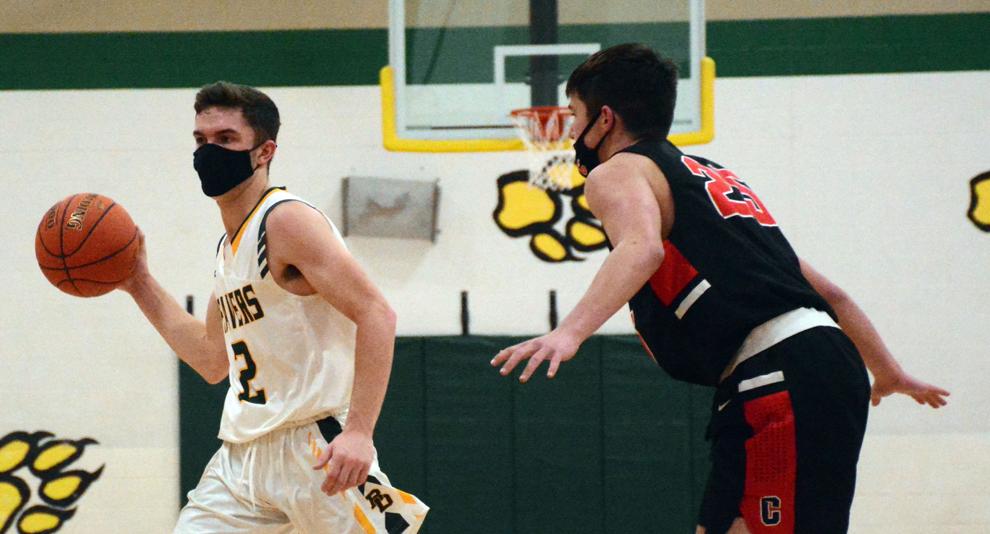 Of the team's four returning starters, Bunkoske was last season's top scorer (12.6 ppg) and added 4.2 rebounds plus 1.7 assists per game. The 6-foot guard is also a lethal 3-point shooter (61-for-124, 49%), and will have the tall task of helping replace graduated all-state selection Nate Abel's 26 points per game. In addition to Helbing, he'll have the help of senior guards Alex Soto (7.8 ppg) and Evan Sharkey (3.7 ppg).
Max Weisbrod, sr., G, DeForest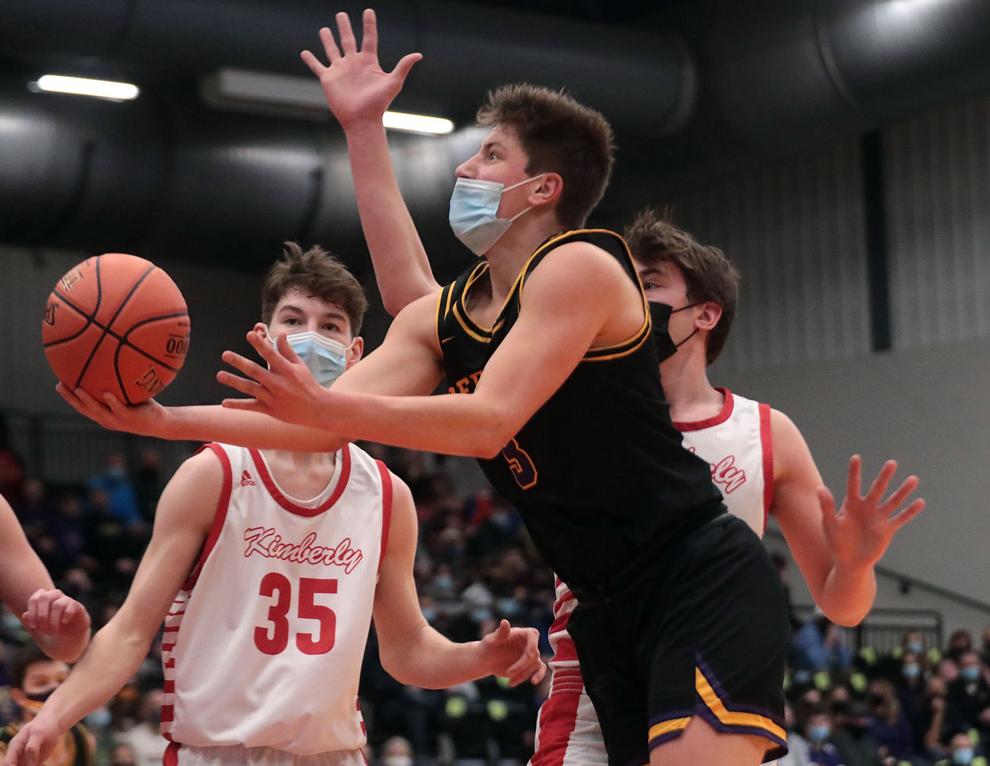 Last season's leading rebounder (5.7 rpg) and the top returning scorer (18.2 ppg) from the former Badger North Conference, Weisbrod earned all-state honors and is ranked as the No. 14 player in the state by WisSports.net. The 6-3 guard also led the conference with eight assists per game, and is committed to Division II Northern Michigan University.
Nolan Hawk, sr., W, DeForest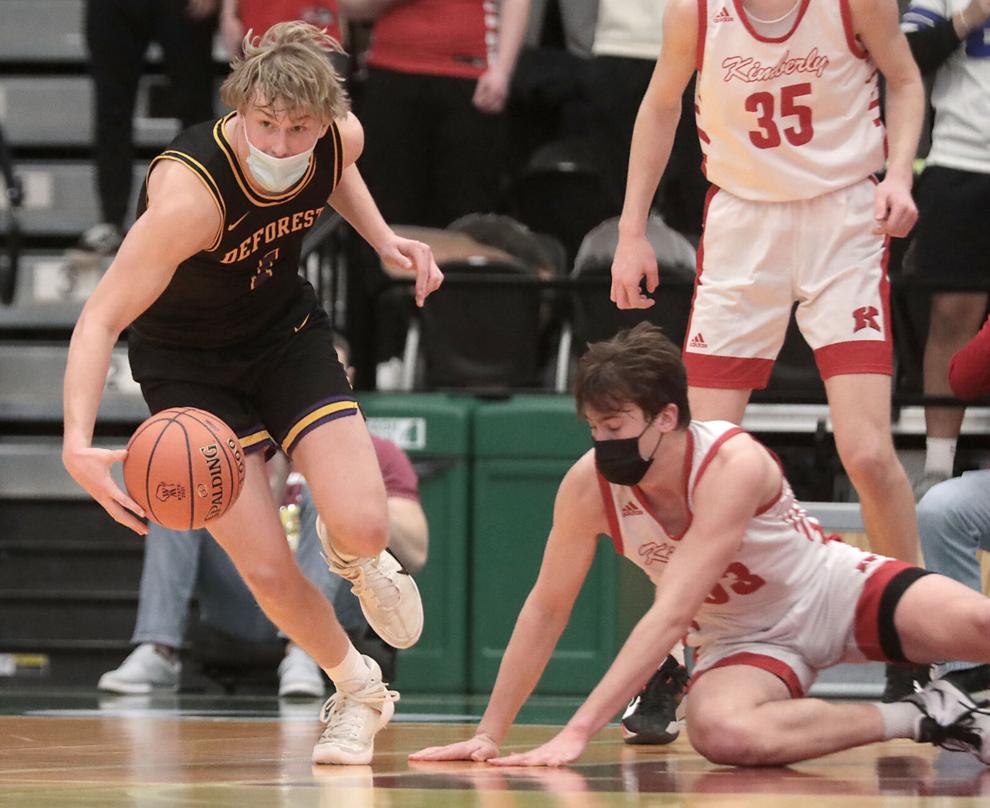 Hawk was the third-leading rebounder (4.8 rpg) in the former Badger North Conference and averaged 12.1 points per game. He is a 6-5 wing who also plays tight end in football, a skill set that seems to translate well into crashing the boards. Hawk recorded four double-doubles last season.
Carson Baker, sr., G, Fort Atkinson
In his fourth year on varsity, Baker comes off a season averaging 11.7 points per game after averaging 9.8 as a sophomore and 9.1 as a freshman. The 5-foot-8 guard is a left-handed shooter and will look to build off of 15- and 16-point performances that finished last season. Watch how he and senior forward Drew Evans (12.4 ppg) work together this season.
Jack Campion, sr., G, Milton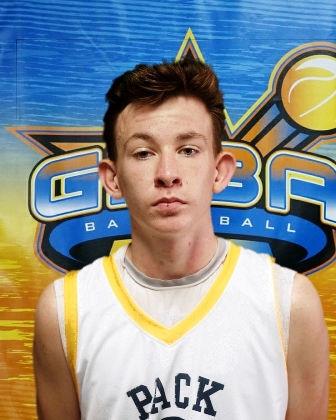 The 5-10 guard returns after a junior season in which he averaged 22.6 points per game, 6.7 assists per game and 5.2 rebounds per game, which earned him an all-state honorable mention. He is 150 points away from becoming Milton's all-time leading scorer and has a scholarship offer from Division II Minot State.
Jordan Hibner, sr., G, Monona Grove
Entering his third season as a varsity starter, Hibner faces quite the challenge in trying to lead a squad that lost fellow double-digit scorers Lance Nelson (16.8 ppg) and Connor Bracken (12.2 ppg). The 6-3 guard averaged 12.4 points, 3.7 rebounds, 0.8 assists and 1.1 steals per game as a junior. His best performance came when he scored 31 points in last year's regional semifinal upset over Milton 75-70.
Luke Fernholz, sr., G, Stoughton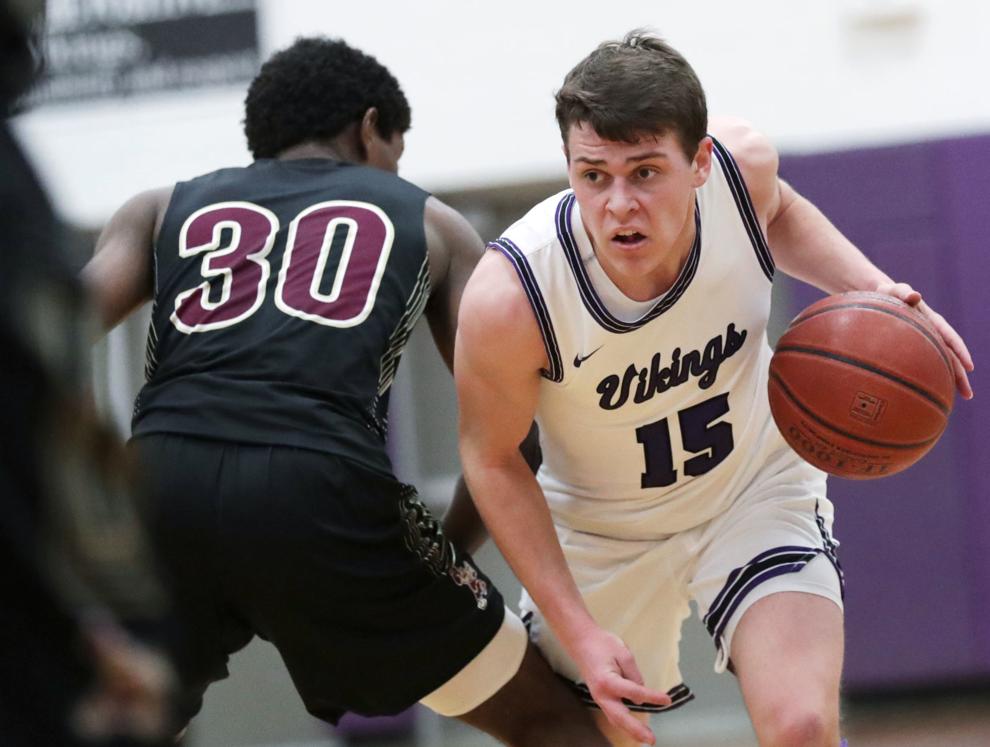 The 6-2 guard is the Vikings top returning scorer (12.7 ppg), rebounder (8.5 rpg) and passer (3.3 apg). He also added 1.4 steals per contest. He averaged a tick shy of 16 points in the final five games last year, his third as a varsity starter. He will have the help of his sophomore brother, Ty, who averaged nine points, 3.1 rebounds and 1.3 assists per game as a freshman.
Nathan Gapinski, sr., F, Watertown
A third-year varsity starter, Gapinski will be a key piece in helping the Goslings try to build off the momentum of a three-game win streak to end last season before losing their playoff opener. The 6-6 forward averaged 12.8 points per game and surpassed his own scoring average in three of last season's final five contests.
Andrew Keller, sr., F, Waunakee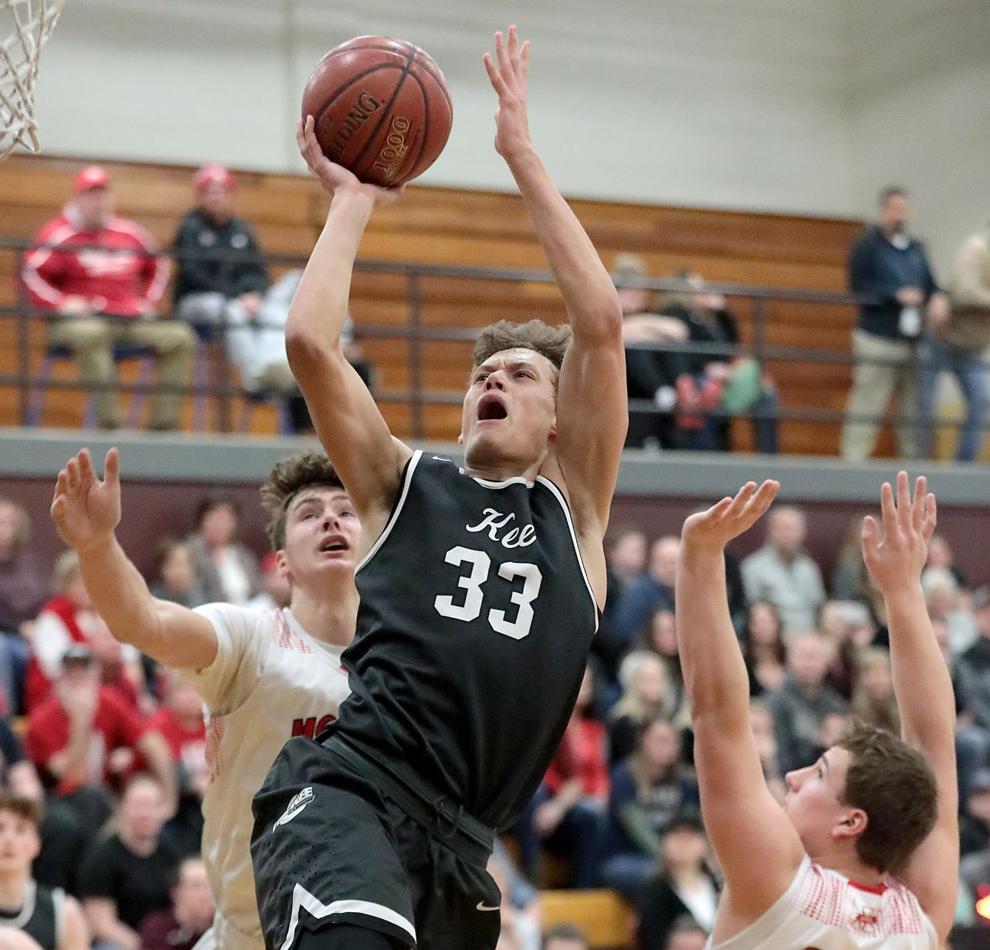 A 6-6 forward, Keller is Waunakee's top returning scorer (12.7 ppg) and one of the best scoring big men in the conference. He has plenty of varsity experience, earning second-team all-conference honors back in his sophomore season. He'll also be days removed from leading the Warriors'f football team to a WIAA Division 2 state title. Keller reached double figures in eight of his last nine games.