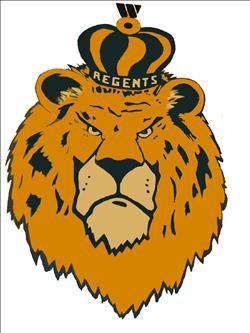 Devon Peterson stepped down as Madison West athletic director and Alicia Pelton was named as the Regents' interim athletic director for the 2019-20 school year, Madison West principal Karen Boran announced Friday in a message to the school's community.
Pelton has been serving as the substitute athletic director since April. Peterson, who was hired in 2018, was on leave since April and formally stepped down as athletic director.
You have free articles remaining.
"We thank her for her dedication to West athletics and wish her well in the future," Boran wrote about Peterson.
"We are excited to announce and formally welcome Alicia Pelton to serve as West's interim athletic director for the 2019-20 school year. She will continue in the role she has been filling as a substitute since April of this past year. Alicia has done an amazing job transitioning, stabilizing, and supporting our student-athletes, coaches, and school community."
Boran also announced Sara Anderson was hired as athletic department secretary.
"Personally, it's been a pleasure to work with Alicia and Sara over the spring and summer, and I look forward to continuing to strengthen West athletics through their leadership this year," Boran wrote.