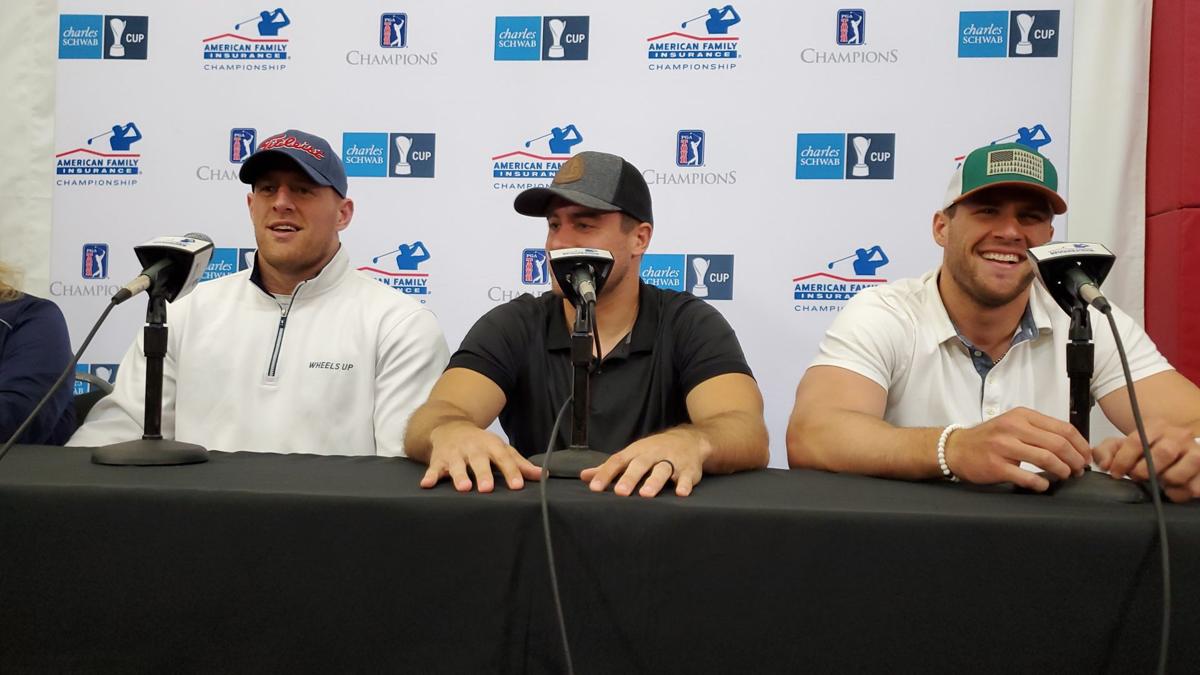 Get the Watt brothers talking about golf and prepare for some arguments.
At least that's what happened Friday in the media room at the American Family Insurance Championship at University Ridge Golf Course.
The former University of Wisconsin football stars, now all in the NFL, sparred over who spends the most on golf before J.J. Watt got his brothers to admit that he had the low score when they played nine holes Thursday at Naga-Waukee Golf Course in their hometown of Pewaukee.
"I'm proud of my 47," J.J. said.
"I'm jealous of your 47," T.J. said.
Asked to pick someone to join the brothers for a dream golf foursome, J.J. quickly laid the ground rules.
"It'd be somebody good at golf because we all stink," he said.
"He'd destroy me," J.J. said.
And the fireworks quickly were on again.
"Anybody would destroy you on the tour," Derek said.
"I beat you by 10 strokes yesterday. Stop talking trash," J.J. replied.
Derek, a fullback for the Los Angeles Chargers, picked Tiger Woods to complete the group, drawing a guffaw from J.J.
T.J., a linebacker for the Pittsburgh Steelers, had a different take: "Anybody I could beat. I'm the worst up here. I'm not afraid to admit it, so anyone that's worse than me would be fun to play with so I could win for once."