As a career grinder on the PGA Tour, Jerry Kelly couldn't help but wonder from time to time how the other half lives. Or more accurately, the other 10 percent.
What must it be like, he would ponder, to show up at each tournament expecting to win and being expected by others to win.
What must it be like to be continually among the leaders in the World Golf Ranking, always aspiring to get to the No. 1 spot and then defending that position?
What must it be like to never have to worry about your Tour status from year to year?
Sure, Kelly carved out a pretty good career for himself, accumulating nearly $29 million in career earnings, winning three tournaments and even working his way into contention in a couple of majors.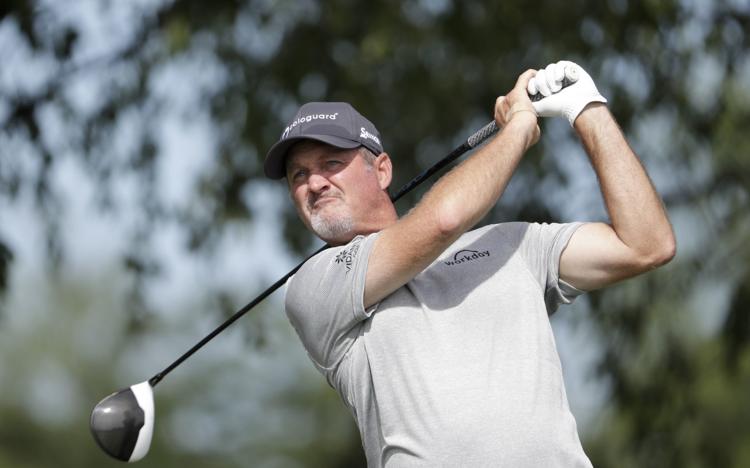 But through some 20 years on the PGA Tour, the only expectations he ever had to concern himself with meeting were his own.
As a newcomer to the PGA Tour Champions upon turning 50 last year, it took Kelly just 21 tournaments to match the three victories he achieved over 617 events on the regular tour.
After going more than eight years without winning a tournament, he won twice in a three-week period late in his rookie year — capturing the Boeing Classic near Seattle and the Pacific Links Bear Mountain Championship in Victoria, British Columbia — to finish sixth in the final Schwab Cup standings.
And then he opened the 2018 season by winning the Mitsubishi Electric Championship in Hawaii. Just like that, he was No. 1 in the Champions tour world and on the short list of favorites for every event he entered.
It messed with his equilibrium.
"It puts expectations at a different level and that's never been a good thing for me," Kelly said. "I'd never been No. 1 since the Nike Tour days. It's pressure and expectations. That's a tough combination but that's what you have to learn to play with. It's what you live for. You want that tag on you.
"It's the opposite everything in my career, no question about it. I'm not used to seeing me as a favorite or anything like that. It's very different."
Local favorites
Kelly no longer is No. 1, but he will be one of the favorites this week in the American Family Insurance Championship at University Ridge Golf Course. Right along with fellow Madisonian and tournament host Steve Stricker.
Kelly entered June at No. 3 in the Schwab Cup standings, one spot ahead of Stricker, who achieved his lofty position by winning twice in just five Champions tour starts this year.
Of course, Stricker and Kelly would be the favorites of the large galleries that will follow them around this week in hopes of seeing one or the other pull off a victory in their backyard.
"Even though it's at the Champions tour level, we're still very anxious to play in Madison to try to win it," said Stricker. "I think it would be something very, very special. I know it would be for me, with a sponsor of mine putting it on and our foundation. It would mean a lot. The same for Jerry or Skip (Kendall) if they were to win."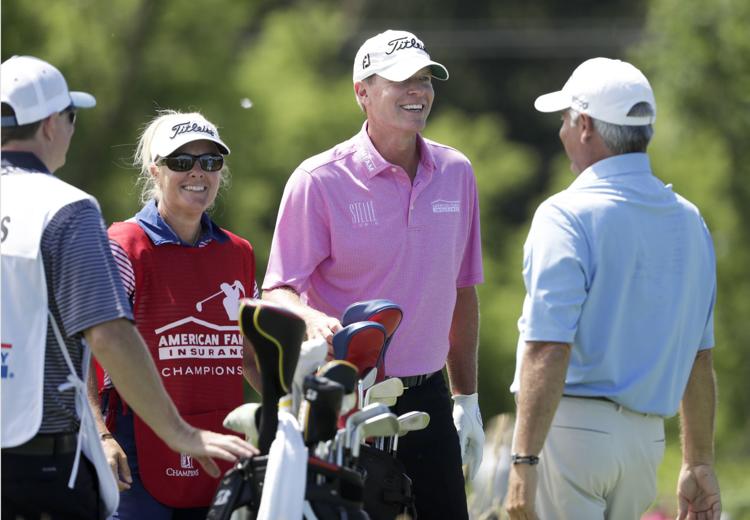 Stricker made a run at it last year in his first try, finishing in a tie for third place, three shots behind Fred Couples. Kelly finished seven shots back in a tie for 13th.
"Normally I play well in those situations when I play close to home," Kelly said. "I was not playing well at that point, very similar to right now. We can't pick our peaks and valleys. You just keep playing and hope that it comes around at the right time."
Kelly and Stricker each came close to pulling off a home-state victory in the old Greater Milwaukee Open. Kelly finished second twice — losing a playoff to Loren Roberts in 2000 and finishing two strokes behind Corey Pavin in 2006. Stricker was runner-up to Jeff Sluman by one shot in 1998.
Despite living just across town, Kelly said he hadn't really played much at University Ridge. Mostly he had helped out his brother-in-law Jim Schuman when he was coaching the University of Wisconsin golf team.
"I helped out with the team, but I hardly ever played 18 straight holes out there more than maybe once or twice before last year," Kelly said. "And it's different to play in a tournament atmosphere.
"I'll make some changes to what I did last year and I'd like to think I'll play it better, but I definitely felt more like a rookie out there last year. But the support was fantastic."
As the face of the tournament and a driving force in its creation, Stricker has a profound interest in seeing its success. He's especially gratified the event has raised over $2.7 million for local charities in its first two seasons.
"The community has gotten behind it so much and the money raised has increased each year," Stricker said. "Hopefully, we can do that again this year.
"It's just a great time for everybody. The pros are loving it. They love coming to Madison. I too love being at home, staying in my own bed and being able to compete. But the bottom line is that it's charity money for all these organizations. We're so lucky to be able to help. We're blessed and happy to do it."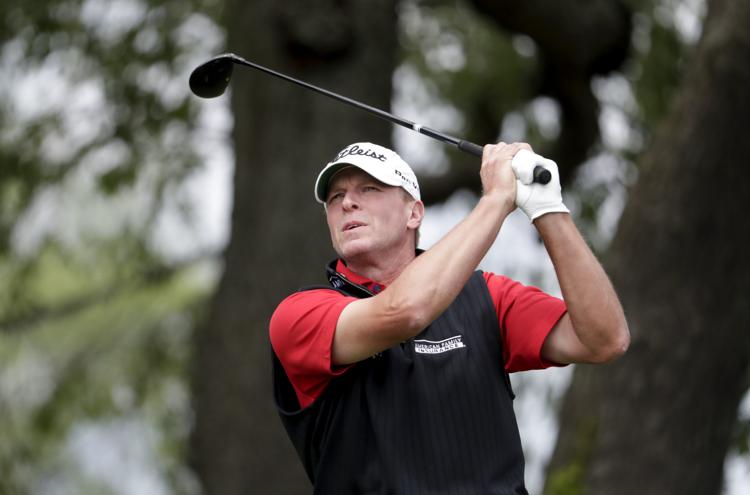 Having two local players on the tour is a blessing for the American Family Insurance Championship. Having them playing at the top of their games and among the best on tour is even more of a blessing.
"It means a lot," said Nate Pokrass, tournament director. "Of course, with Steve being a brand ambassador for American Family and our tournament host, that's outstanding. Jerry having the success he's been having is outstanding.
"It creates additional excitement, not only here but throughout the state. We know that the state of Wisconsin likes to call its athletes their own. They really love their athletes in this state. I think the fans enjoy it and we enjoy it as sponsors. They're two of the best golfers on the Champions tour, everybody wants them at their events. It's great that regardless, we know we're going to have those two every year."
Pick your Tour
Kelly and Stricker may be the same age — 51 — but they aren't in the same place in their careers. While Kelly is happily focusing on the Champions tour, Stricker is being pulled in both directions.
A 12-time winner on the PGA Tour, Stricker remains competitive at the highest level. Entering June he had played in seven regular tour events, compared with just five Champions events. His warmup for the Am Fam became the U.S. Open at Shinnecock Hills after he qualified in the regional at Memphis.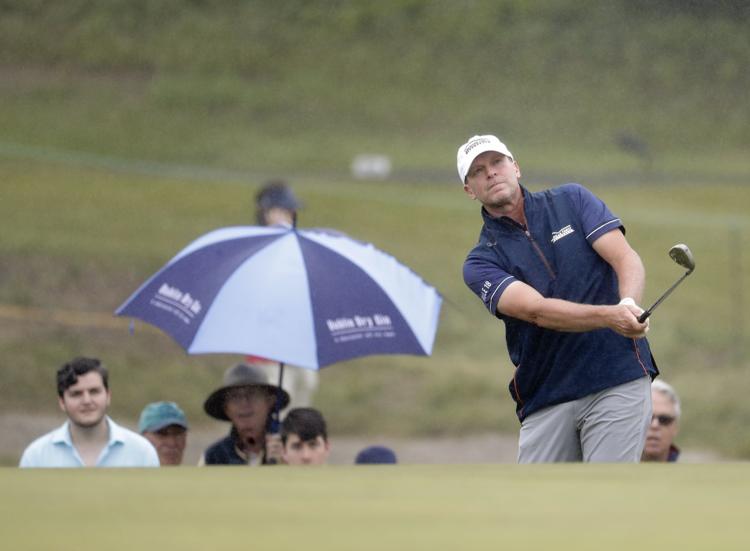 Whether he's playing against his peers or against guys closer to the age of his daughter Bobbi, Stricker's approach doesn't differ much.
"It's still the same no matter where you go, it's still about playing good golf and holing putts," he said. "I probably feel a little more pressure on the Champions tour because I feel like I should win or contend more times than not. Then when I go out on the regular tour the expectations are still there on my end but I don't have anything to prove out there anymore.
"But I still want to play well and it's still disappointing to me when I don't play the way I'm capable of playing. There's still a lot of drive in there and a commitment to play well. You've got to play well on either tour."
The difference is when he plays well on the Champions tour, he's going to finish at or near the top. In his first five starts he won twice — the Cologuard Classic, hosted by Kelly who finished second, and the Rapiscan Systems Classic. He also tied for second twice and admits he was disappointed he didn't win those events, too. His worst finish was a tie for fifth at the Bass Pro Shops Legends of Golf, where he partnered with Kelly.
His best finish on the regular tour was a tie for 12th at the Valspar Championship, but he has found himself among the leaders at several other events.
"It's kind of a Catch-22 in my mind, where should I go play?" Stricker said. "But I'm having fun playing. I go to places I enjoy playing and trying to play well at each spot I go to, so it's fun when I go to either tour.
"I just played a couple regular tour events over the last few weeks, made the cut and got up there around the top 10 both times but just didn't quite finish it off. I think some of the guys are still shocked how I can still play the game. I still feel like I belong out there.
"I think it's more a mindset than anything. I really have nothing to lose going out there (on the regular tour). It's a bonus for me to be out there and try to compete at that level."
Kelly, on the other hand, has played in just three regular tour events. Two of them were tournaments he had won — the Sony Open in Hawaii and Zurich Classic of New Orleans. The other was the AT&T Pebble Beach Pro-Am, where he teamed with Green Bay Packers quarterback Aaron Rodgers. He tied for 14th at the Sony and missed the cut in the other two.
And while he enjoyed the social aspects of going back and seeing some of the younger guys he had befriended like Pat Perez, he realizes his game no longer translates when pitted against the big hitters.
"I got to know the young guys pretty well on my way out," Kelly said. "It's kind of funny when I come back. They give me all the 'old man' stuff and ask if I'm going to be out here anymore. I'm like, nope."
On the Champions tour his driving average of 278 yards puts him in the top half and the rest of his game makes him a regular contender. He ranks third in putting average, 10th in driving accuracy and 11th in greens in regulation.
"I'm just really happy that I enjoyed it as much as I thought I would, that I was fine breaking with the PGA Tour and making this my full-time tour," Kelly said. "It felt great doing it. I'm just glad it worked out."
Retirement plan
That point was driven home recently as Kelly was watching an episode of Real Sports with Bryant Gumbel on HBO. Gumbel asked his guest, Derek Jeter, when the last time was that he'd swung a bat.
"Derek goes, 'I haven't swung a bat once since I retired,'" Kelly recalled.
"It's funny because I feel like I'm retired," he said. "I come out of retirement and go back there a couple times here and there. This is awesome to be able to compete with all these guys and actually still play the game.
"I don't want to stop playing the game. I just like to play the game that I used to play, instead of trying to play a new style of game, which is hard. I can't physically play the new style of game and that's the way the courses are set up, the way everybody plays. I'm back to a continuation of playing golf the way we used to, old school."
It wasn't long ago Stricker seemed to be on the early retirement track, as he dramatically curtailed his schedule in his mid-40s to spend more time with his family.
But now he finds himself busier than ever. Not only is he bouncing back and for between two tours, he also served as captain of the victorious U.S. team in last year's President's Cup and will serve as one of Jim Furyk's vice captains on this year's Ryder Cup team as it tries to snap a 25-year losing streak in Europe. He's also considered a favorite to be named captain of the Ryder Cup team for the 2020 match that will be played at Whistling Straits.
Turns out that was all part of the plan as he tried to keep himself fresh for the final phase of his career.
"Part of the reason why I started slowing down at 45 was that I had this in the back of my mind that I'd play a little bit more when I turned 50," Stricker said. "I wanted to be excited when I came out and play and I am.
"I've seen so many guys over the years when they get to be 48, 49, they don't even want anything to do with the game. I didn't want that to happen so that was part of the reason why I cut back. I'm still into it and excited to play."