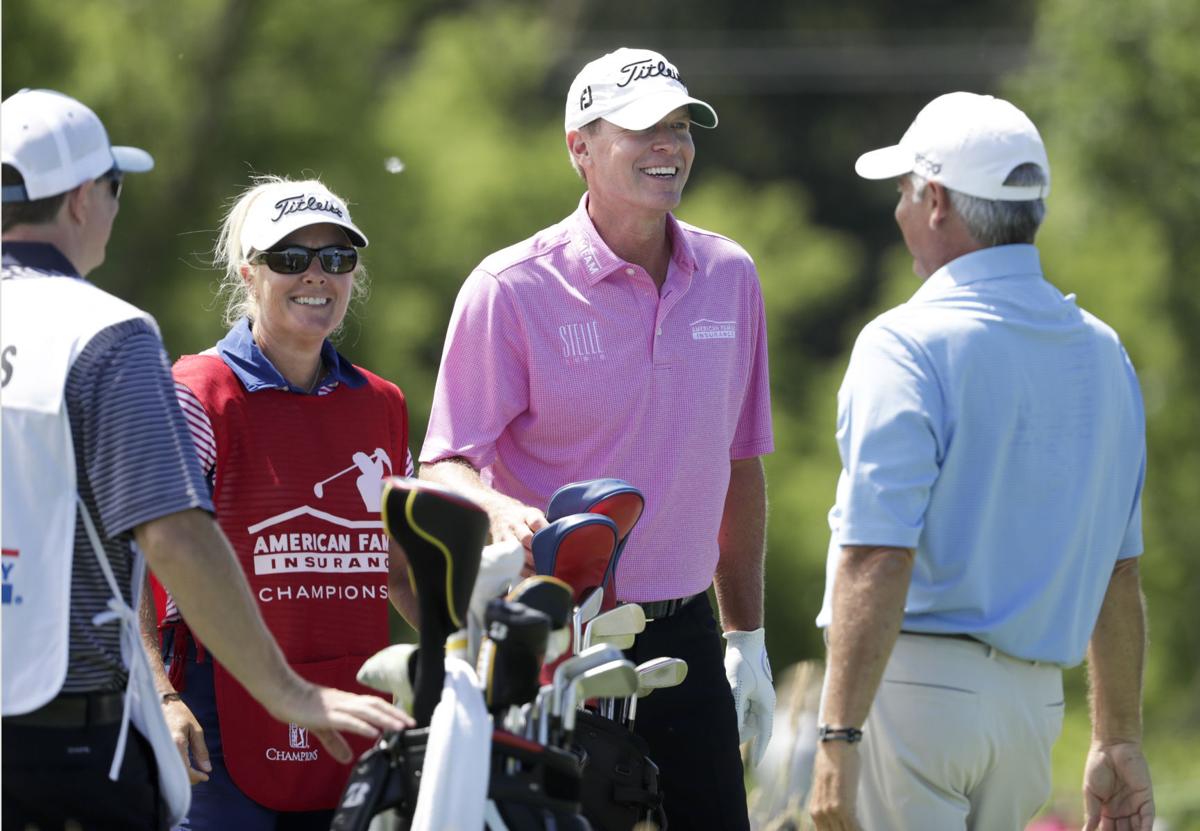 Following in the successful footsteps of the inaugural tournament, the 2017 American Family Insurance Championship raised $1,625,000 for charity in only its second year, tournament and PGA Tour officials announced Monday, surpassing the 2016 total by $535,500.
Approximately half the proceeds — $815,000 — will be distributed to the American Family Children's Hospital in Madison and more than 65 other primarily local charities will share the other $810,000 in varying amounts. This compares to the 2016 tournament, which had the highest-ever for a first-year Champions event total of $1,089,500, distributed to 34 charitable organizations.
The grand total raised and charitable organization recipients were revealed at an event held at the American Family Insurance corporate headquarters. The event featured championship host/player Steve Stricker; his wife, Nicki; PGA Tour Champions president Greg McLaughlin; American Family chairman and CEO Jack Salzwedel; and numerous tournament sponsors and volunteers.
"The Stricker family is overwhelmed by the incredible generosity of everyone who has supported this event in its first two years," Steve and Nicki Stricker said in a statement. "It means so much to our team to be able to offer an experience that keeps fans coming back, while meeting our primary goal of helping deserving non-profit organizations who have such a strong, positive impact on our communities."
The second annual tournament was held in June at University Ridge Golf Course. More than 65,000 spectators from 27 states attended during the three days of tournament play and nearly 1,000 volunteers from 13 states donated their time to take part in the event. The local economic impact of the tournament was estimated to be around $14 million.
"We're very proud of our partnership with Steve and this golf tournament," Salzwedel said in a statement. "We're amazed and grateful for all of the enthusiastic support we've received in the first two years, evidenced by today's announcement. So many children and families will benefit from the success of this community event."
Next year's event will be held June 18-24 at University Ridge.