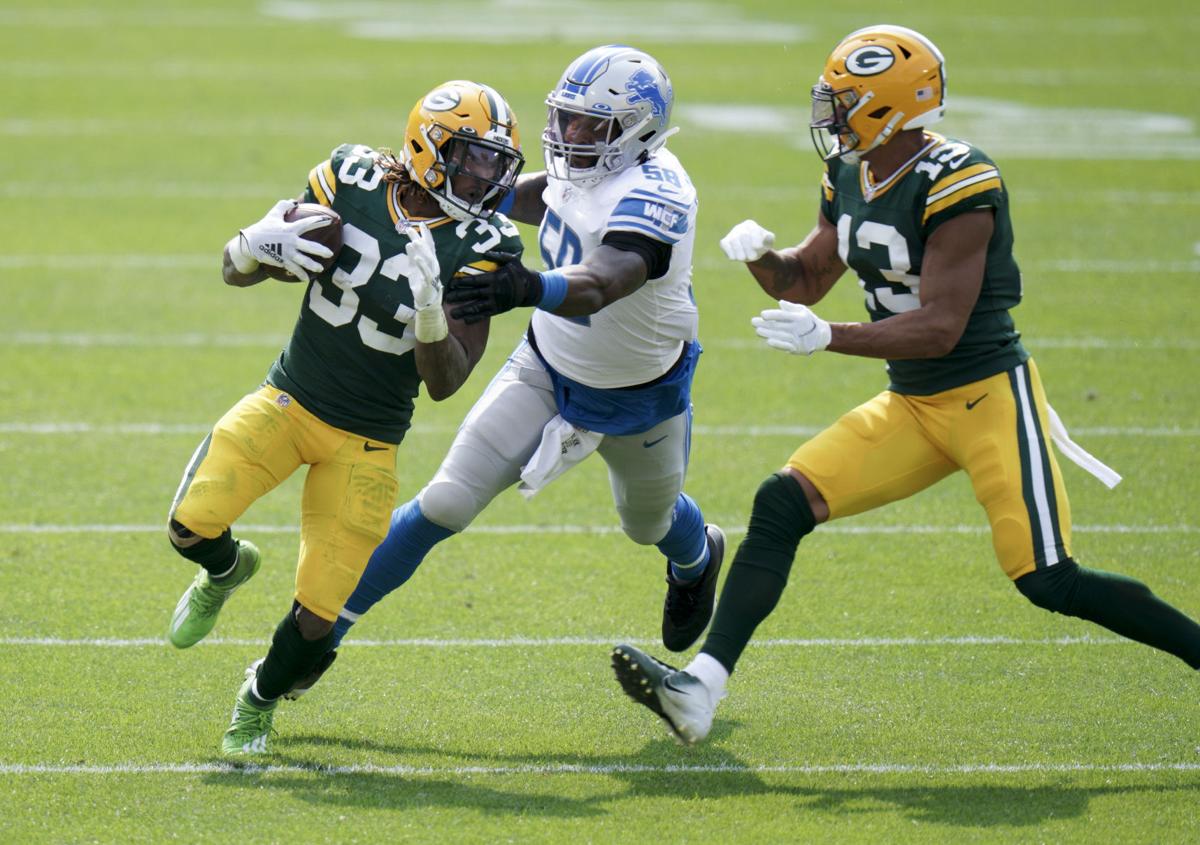 GREEN BAY — During his regular Friday afternoon friendly Zoom chit-chat with reporters, Aaron Jones had delivered three confessions.
One, while he tries not to focus on being in the final year of his contract, he did allow the thought of wanting his own new deal seep into his mind after seeing two of his fellow 2017 draftees at running back — New Orleans' Alvin Kamara and Minnesota's Dalvin Cook — get new deals before the regular-season began last week. 
Two, that he cared not whether there would be fans in the Lambeau Field stands for Sunday's home opener — he was going to do a Lambeau Leap regardless.
And three, the affable Green Bay Packers running back — with his yes-sir, no-ma'am answers, wide perma-smile and end-of-video signature sign-off of holding up three fingers on each hand to represent his No. 33 jersey — nearly ruined his new endorsement deal with Oakley sunglasses when he left his shades on the team bus before last week's win at Minnesota. Fortunately for him, he scored a touchdown in that game, and the FOX Sports cameras caught him donning the iridescent spectacles on the sideline afterward.
Not only did he have the longest run of his career (a 75-yard touchdown that broke open the game on the first play from scrimmage of the second half), he also posted single-game career highs in rushing yards (168) and total yards from scrimmage (236) while scoring three touchdowns (two rushing, one receiving). And yes, he wore his now-famous shades on the sideline constantly.
Then he showed up for his post-game Zoom call, put on his glasses, smiled and said, "I feel invisible in these."
He certainly was to the Lions defense, as Jones' 236 total yards were the third-most in a game in team history (behind only Billy Howton's 257 yards on Oct. 21, 1956, and Don Hutson's 237 yards on Nov. 21, 1943) and made him the first player in the team's 102-year history to have two games of 225 or more yards in his career (he had 226 yards at Kansas City last Oct. 27). Plus, the 75-yard TD run was the longest by a Packers running back since Ahman Green's 90-yarder on Oct. 24, 2004.
Behind Jones, the Packers' 259 total rushing yards were their most since Dec. 28, 2003, when they ran for 262 yards in a win over the Denver Broncos.
"That's pretty amazing," quarterback Aaron Rodgers said in awe. "He's such a talented guy, does so many things for our offense. He's such a game-breaker."
He's also so diverse in his talents. While it wasn't one of the three scoring plays, Jones' best play might have been his leaping 30-yard downfield catch along the right sideline. Although it didn't lead to points, it showed why Jones is such a different player from what the Packers have had in the past.
"That was a pretty spectacular catch, him high-pointing that. And, it was tight coverage," Rodgers said. "It wasn't a ball I second-guessed at all. That's a credit to him. So, he is special. He's a great kid. He's even to me still 'yes sir' and 'no sir.' He's such a great teammate. Such a fun guy to be around."
The question now is whether the Packers will be able to keep him around after this season. Jones admitted Sunday evening that he did go into 2020 wanting to prove that his breakthrough season last year — when he rushed for 1,084 yards, added 474 receiving yards and scored 19 touchdowns, tied for the most in the league — wasn't a fluke.
"I do think I came out and started the season the right way," Jones said. "I still don't feel like I have reached my full potential, so (I have to) continue to work to get there. I left some plays out there today, so just go look back at the film and clean those up and get my best game out there."
A man of his word, Jones did indeed do his Lambeau Leaps — "I definitely miss the fans, the pats on the helmet, the pats on the back, them screaming," he allowed — and when asked if he felt he should be paid commensurate with the deals that Kamara (five years, $75 million, $15 million signing bonus, $34.3 million guaranteed) and Cook (five years, $63 million, $15.5 million signing bonus, $28.2 million guaranteed), he responded with his signature humility.
"I think I'm close to the same caliber player as those guys," Jones replied. "I don't know how the cap and all that works, but I do think I'm right there in the range of those guys."
After Sunday's performance, there was no denying that.
"It's been a lot of fun," Jones said. "You come out as an offense, and that's what you want to do. You want to put points up, you want to score a lot of points, you want to be clicking on all cylinders. To see that our work that we've been putting in is paying off, it feels very good."
---
Photos: Packers overcome early deficit to defeat Lions
Photos: Packers overcome early deficit to defeat Lions behind career day from Aaron Jones
Packers 42, Lions 21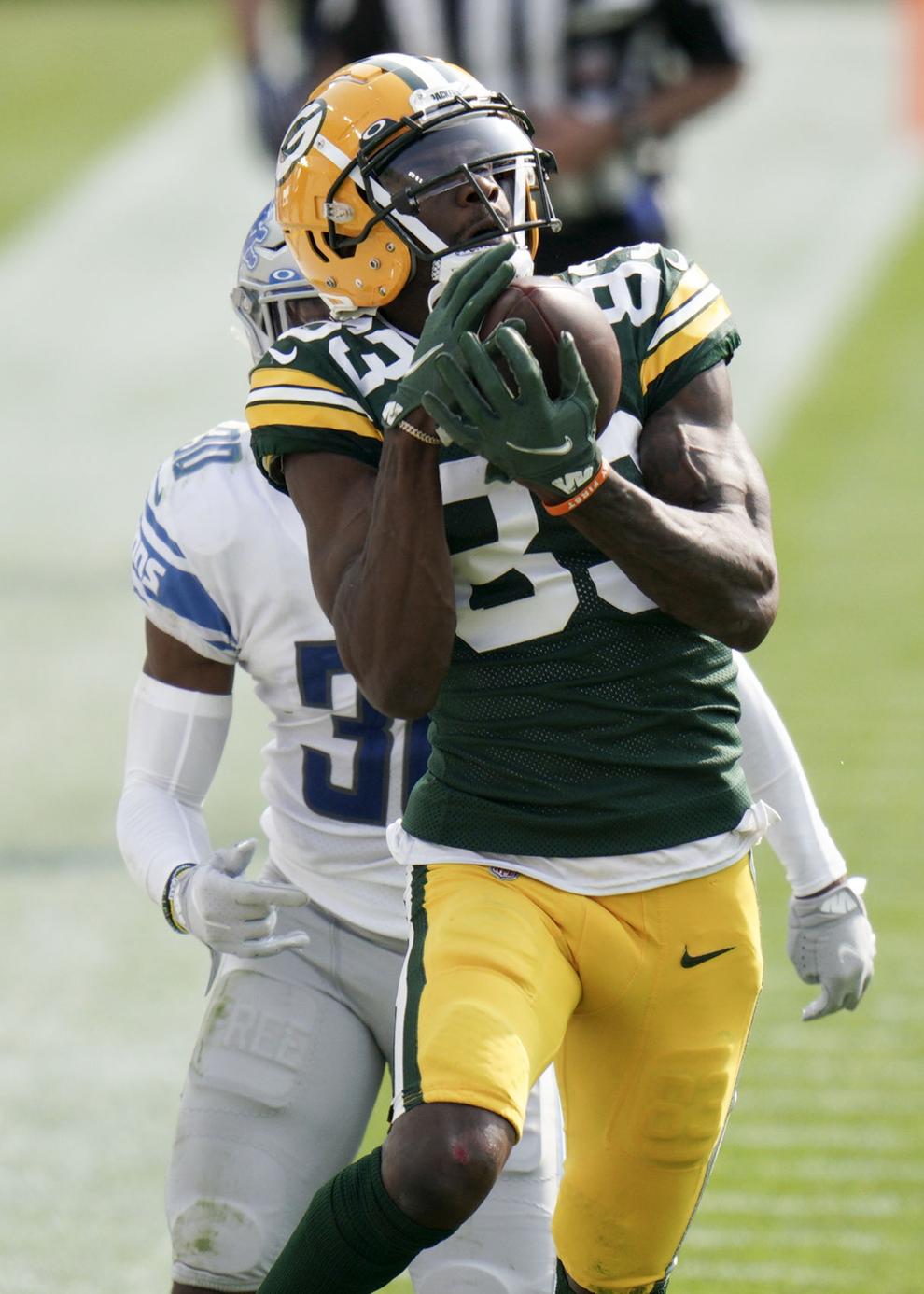 Packers 42, Lions 21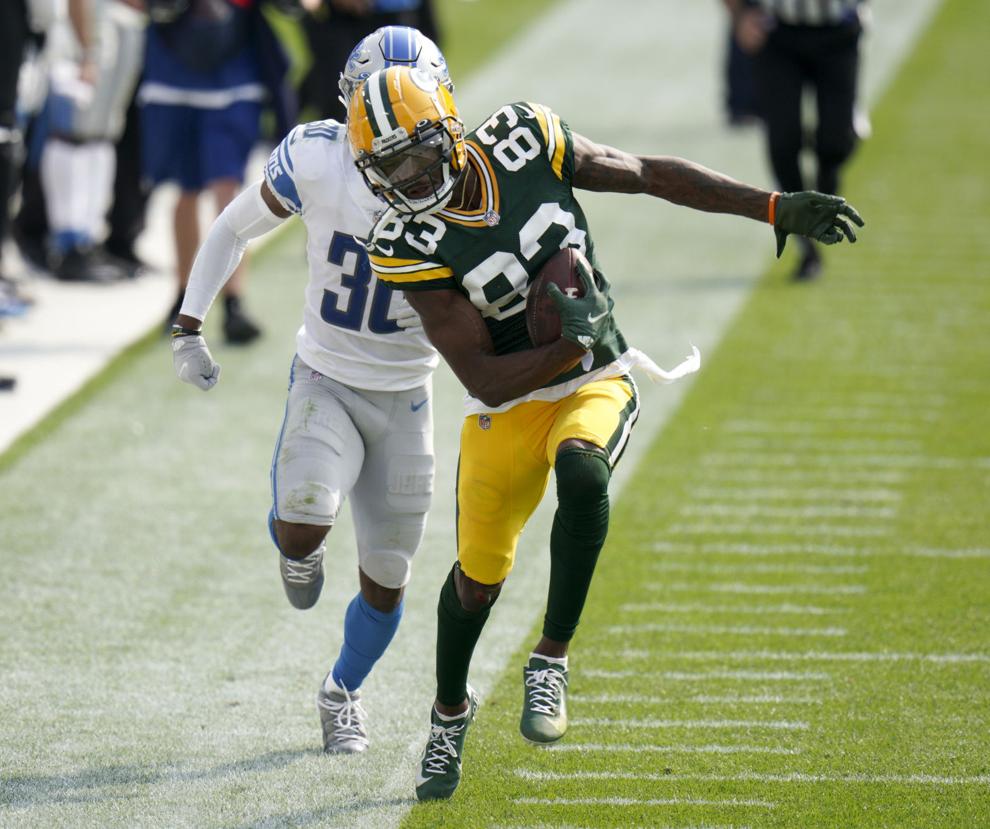 Packers 42, Lions 21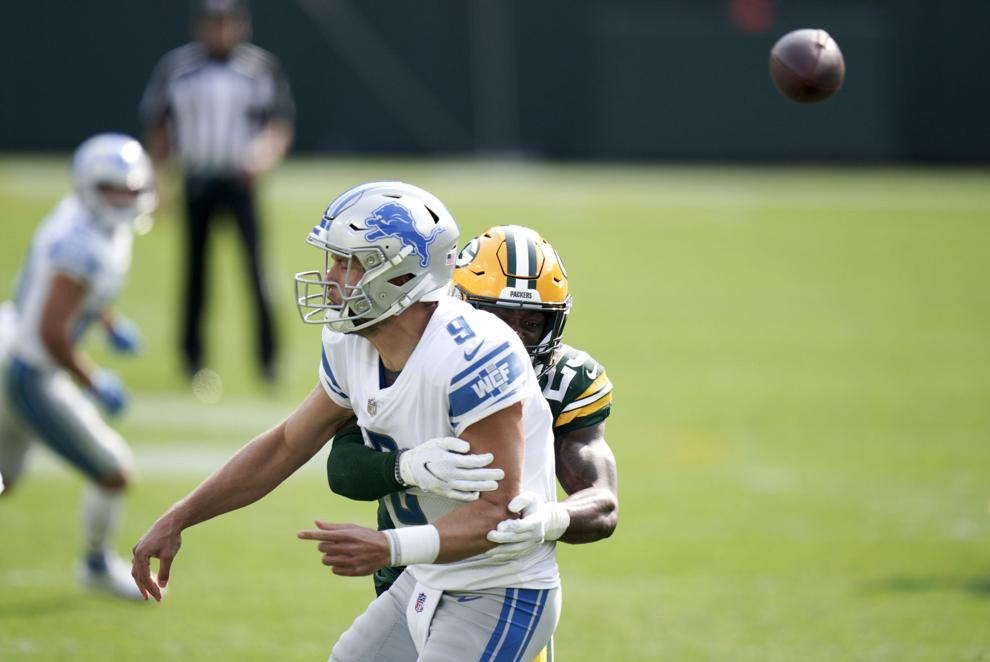 Packers 42, Lions 21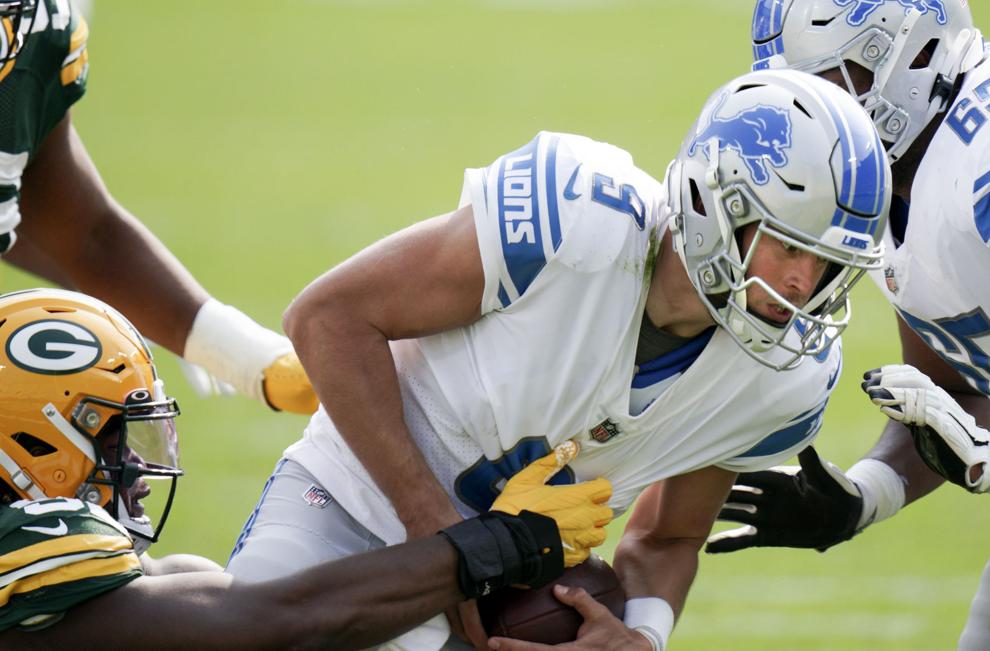 Packers 42, Lions 21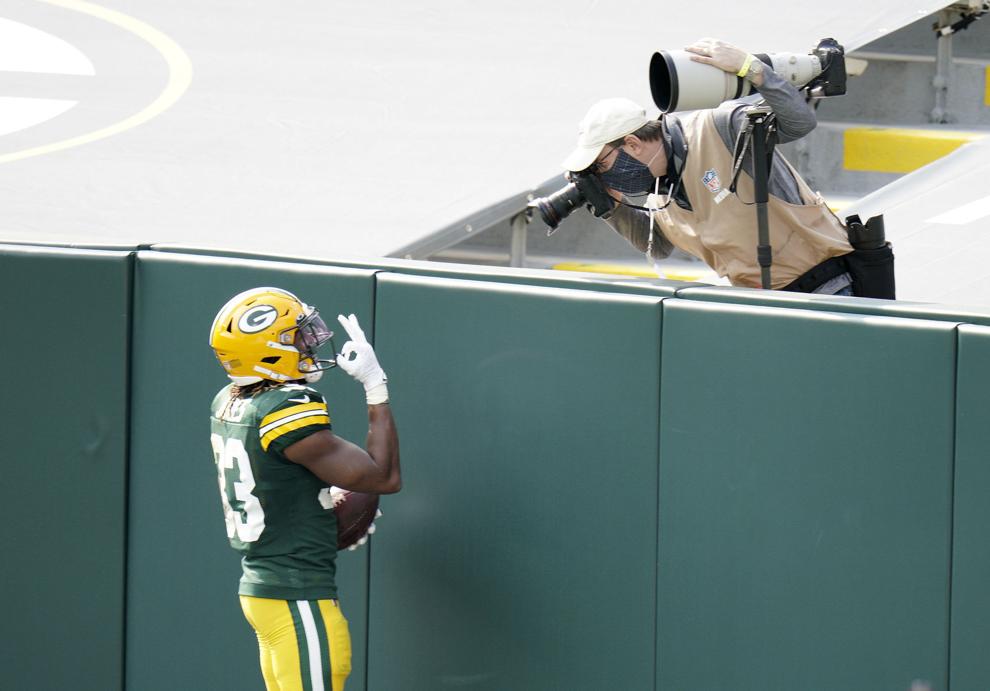 Packers 42, Lions 21

Packers 42, Lions 21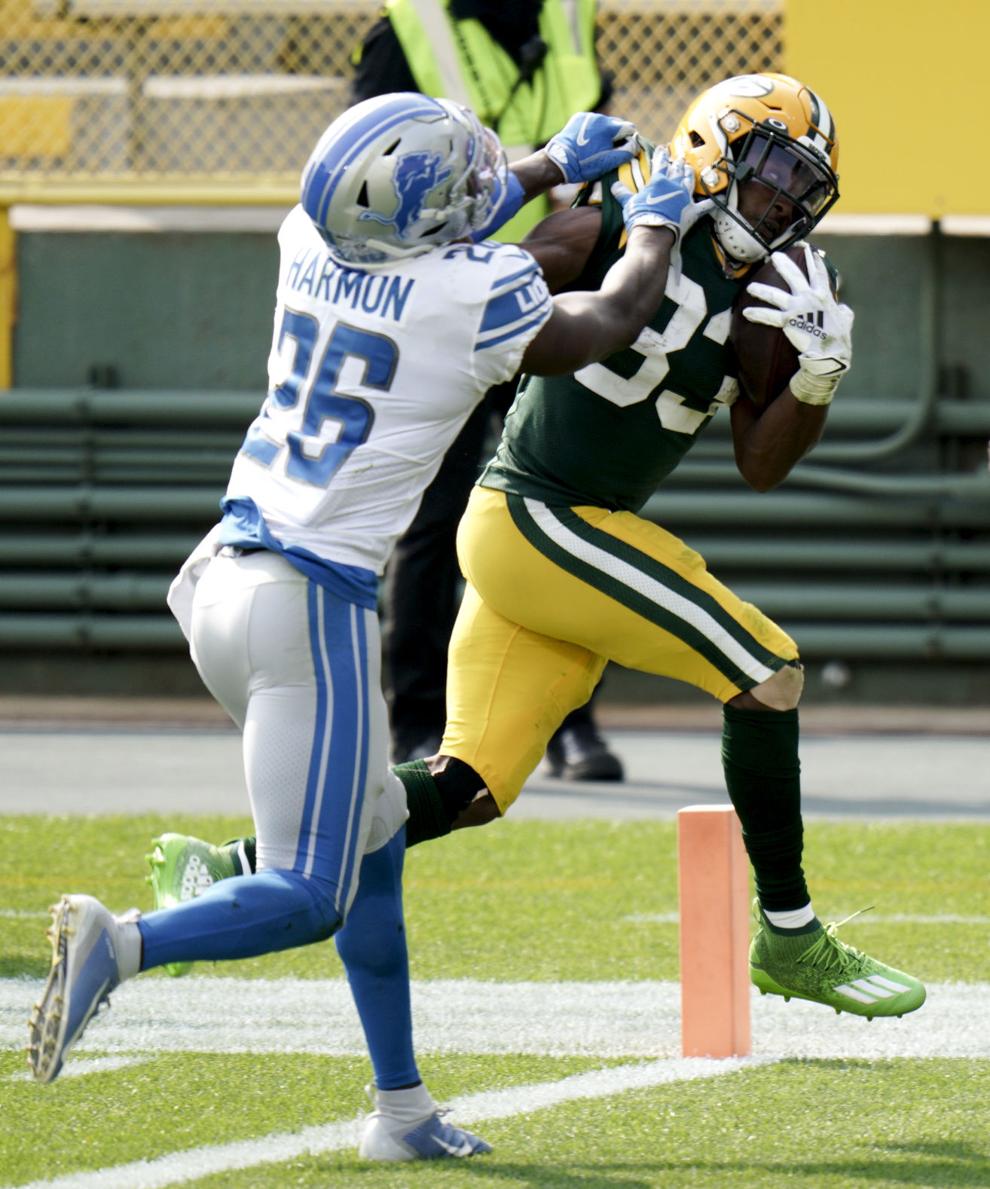 Packers 42, Lions 21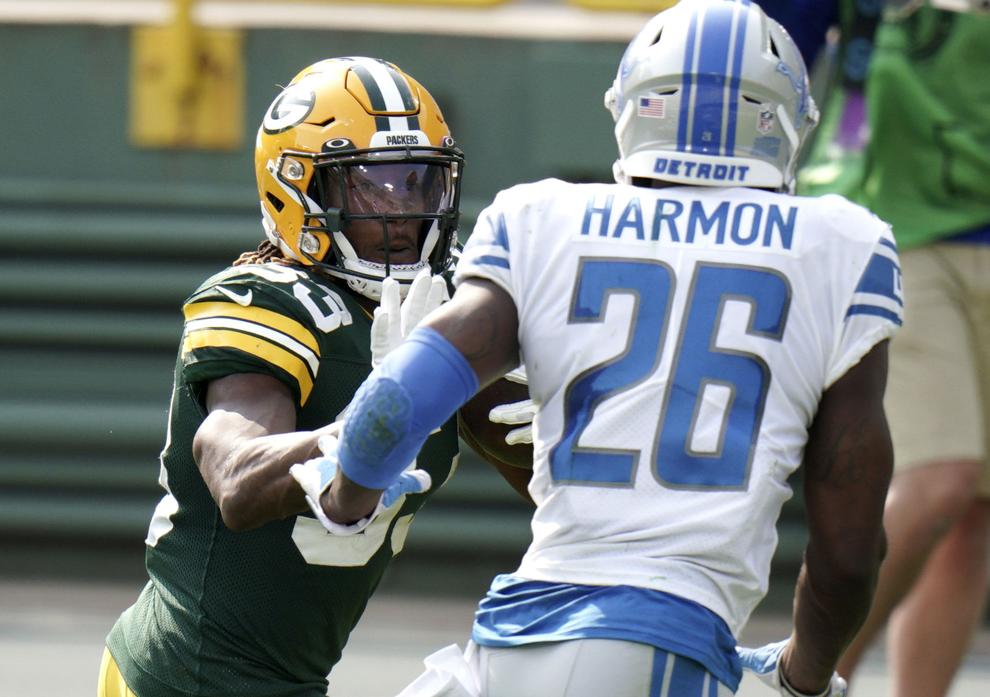 Packers 42, Lions 21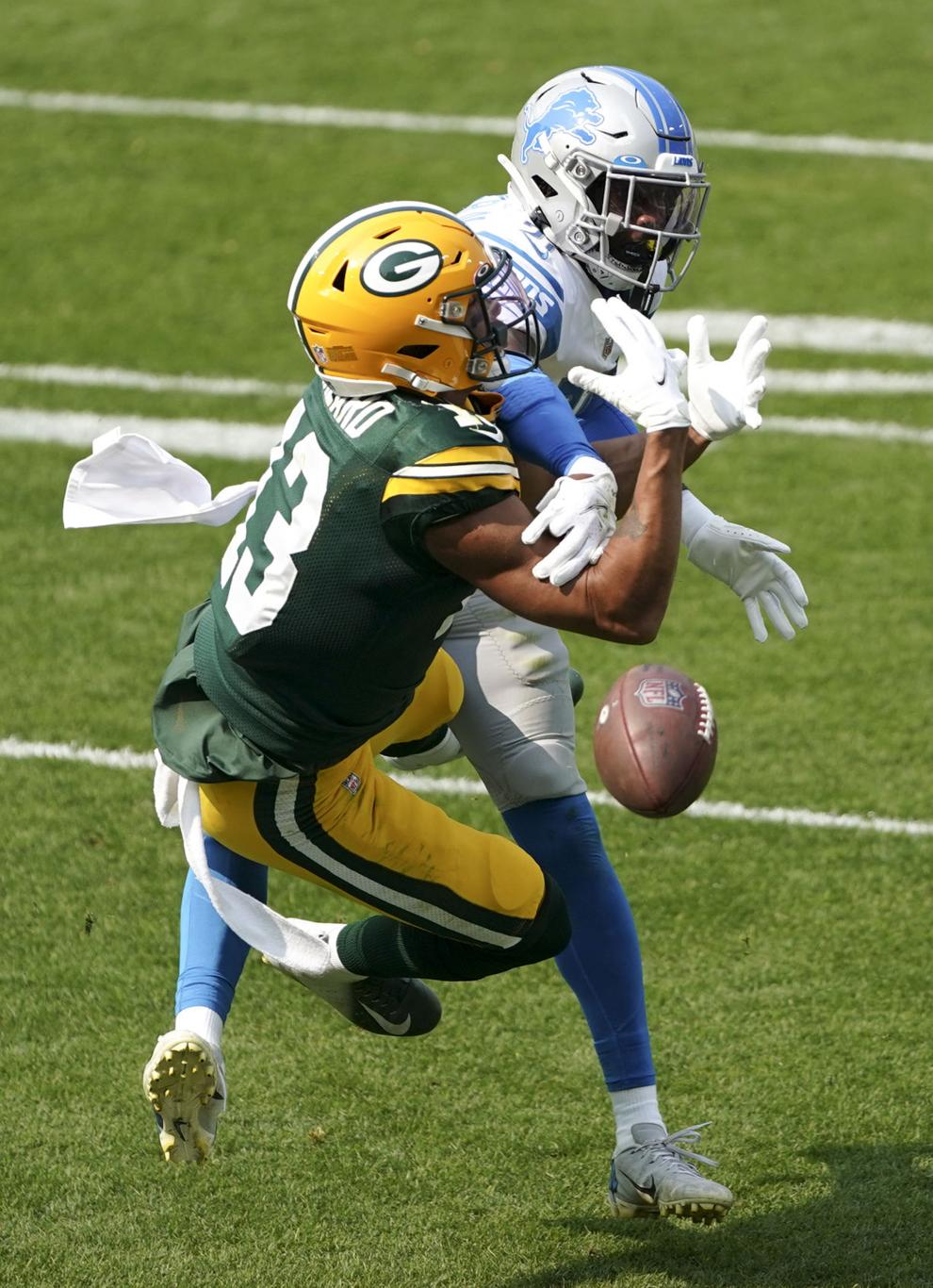 Packers 42, Lions 21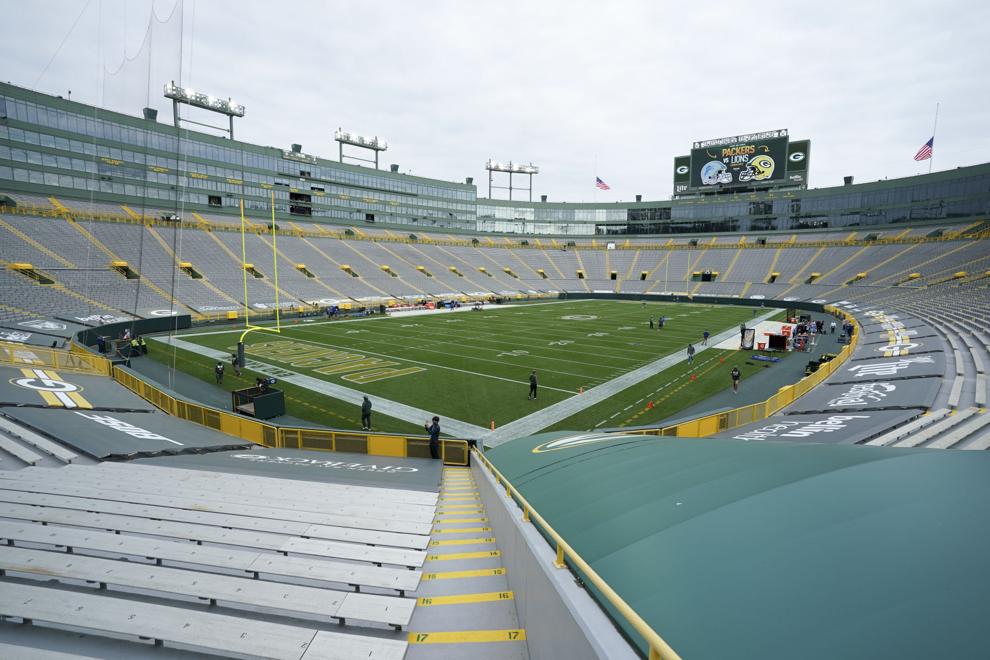 Packers 42, Lions 21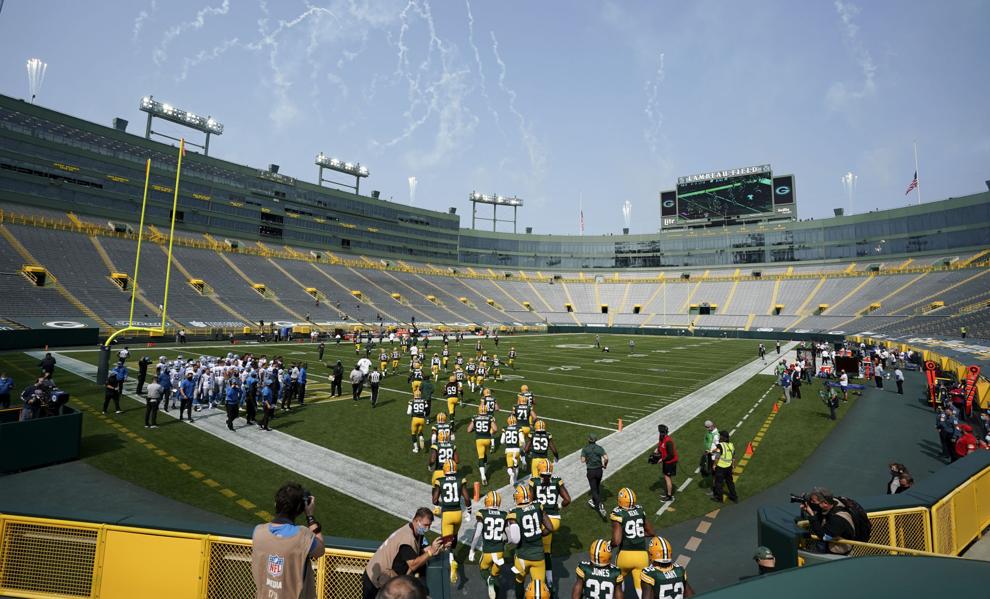 Packers 42, Lions 21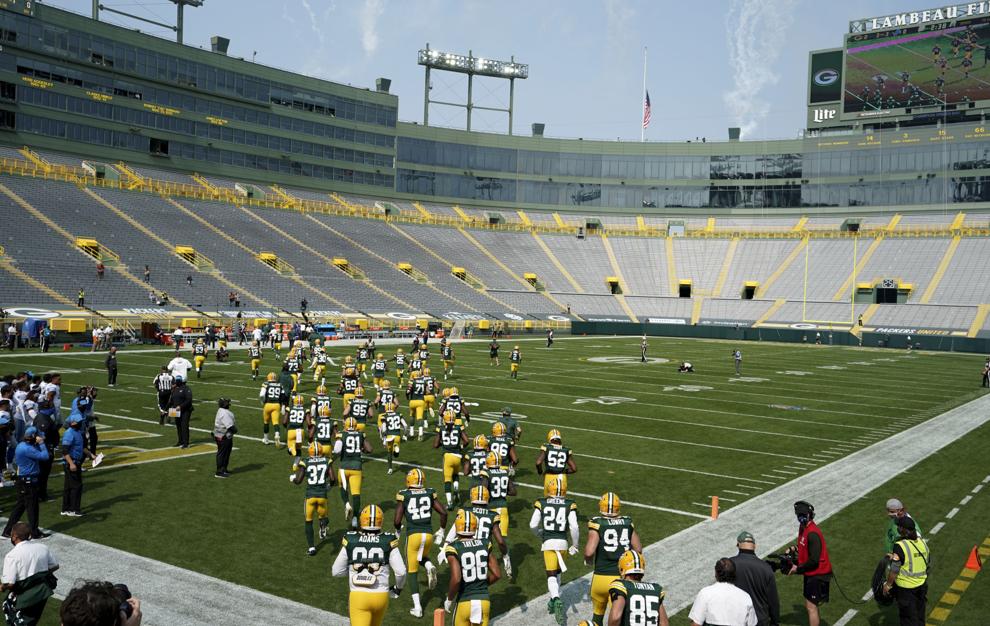 Packers 42, Lions 21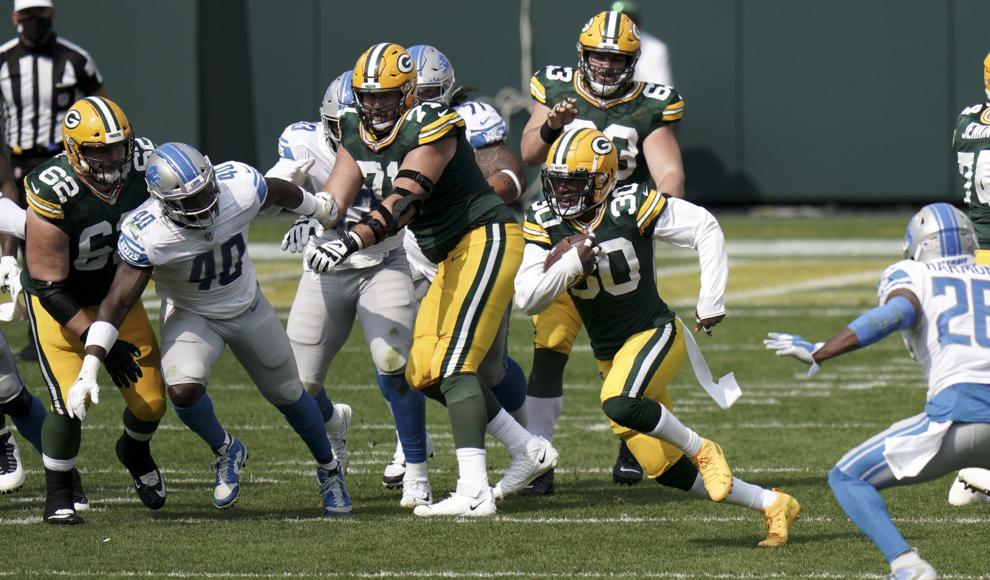 Packers 42, Lions 21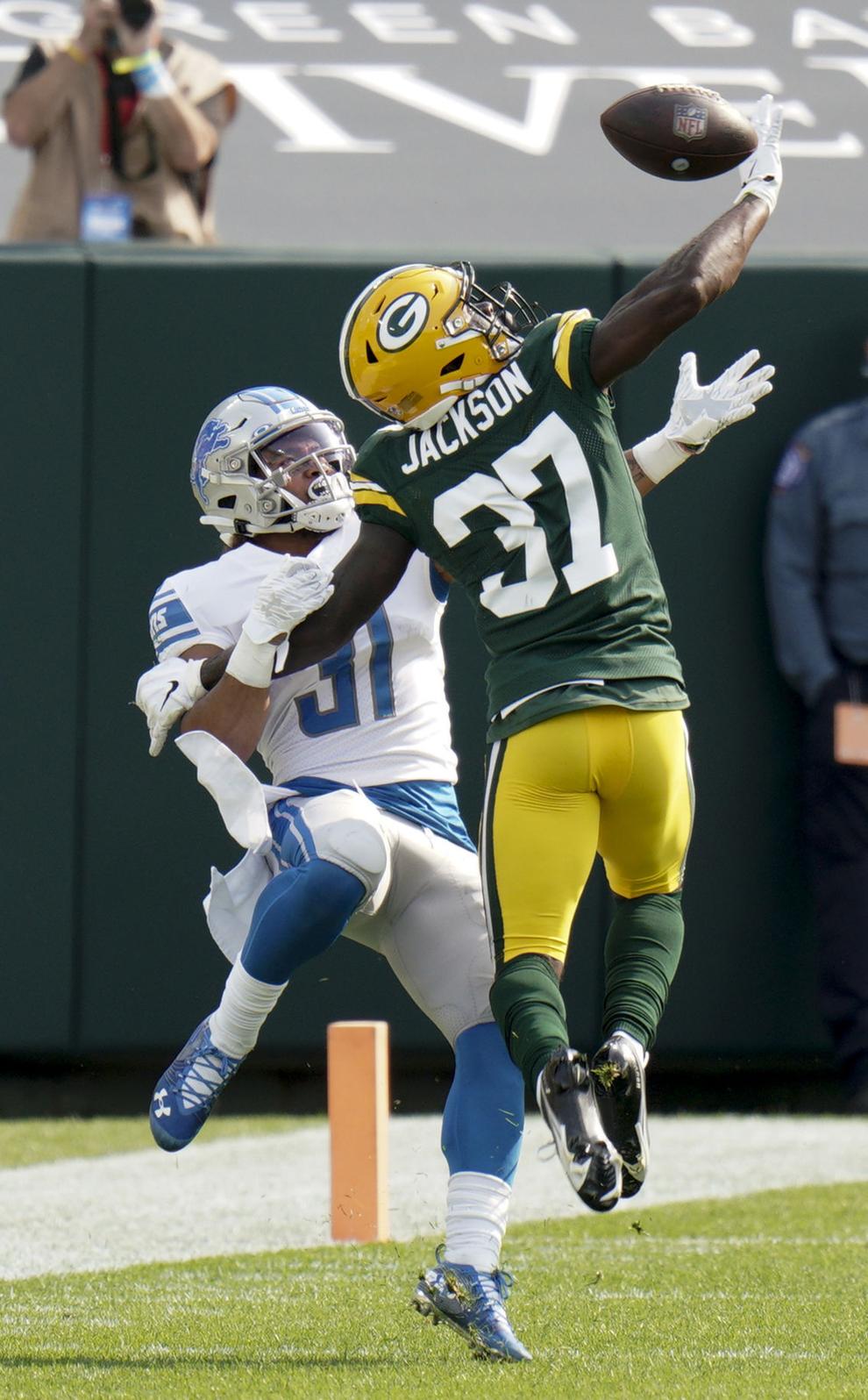 Packers 42, Lions 21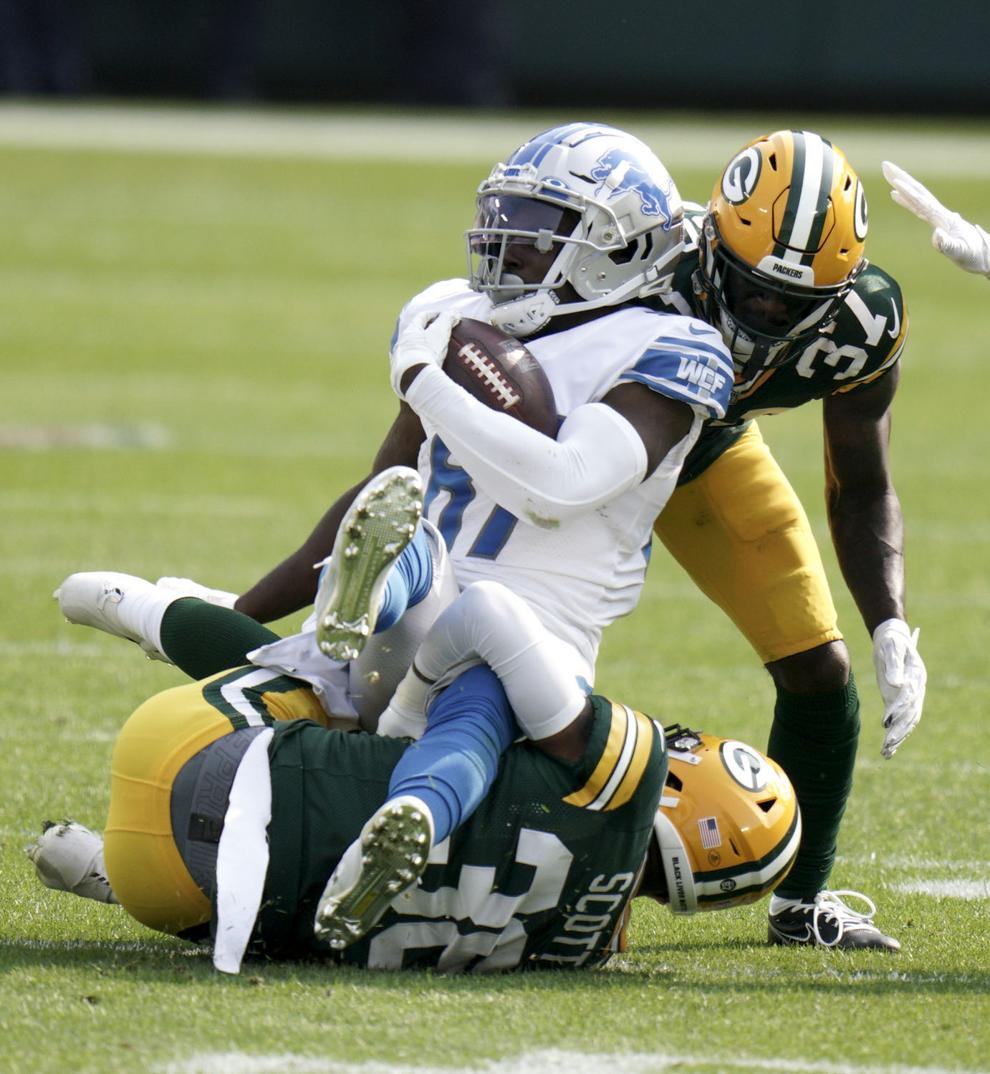 Packers 42, Lions 21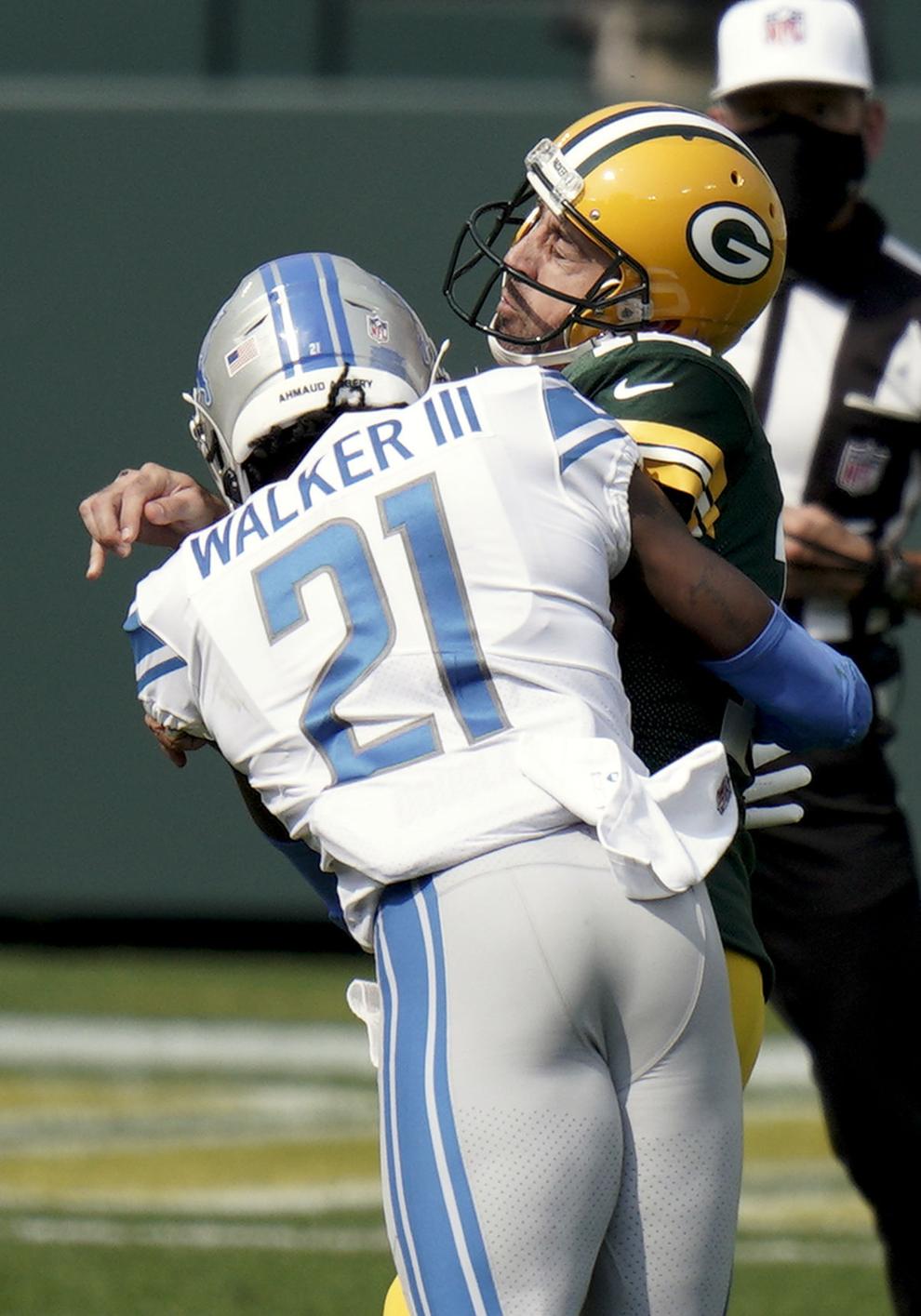 Packers 42, Lions 21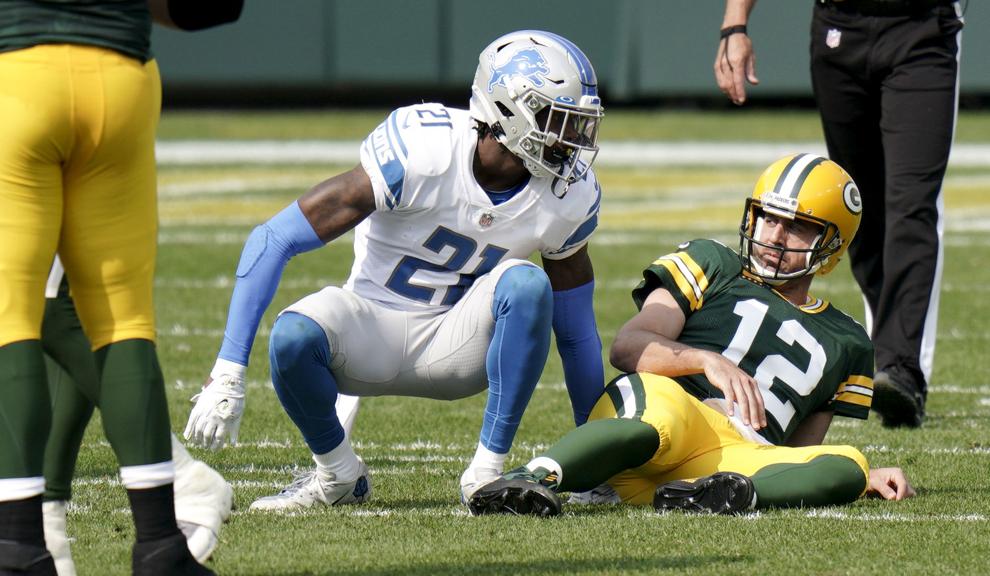 Packers 42, Lions 21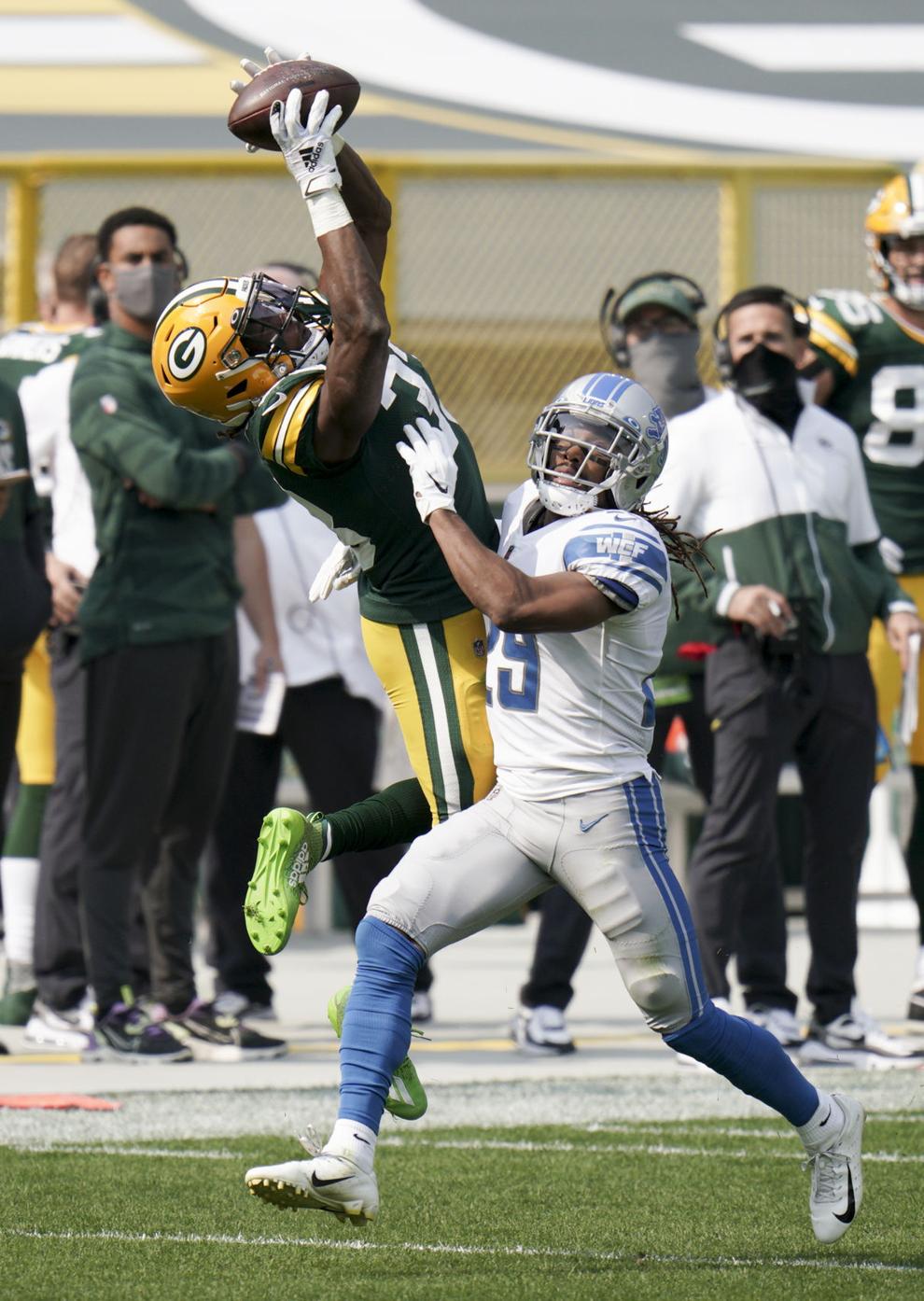 Packers 42, Lions 21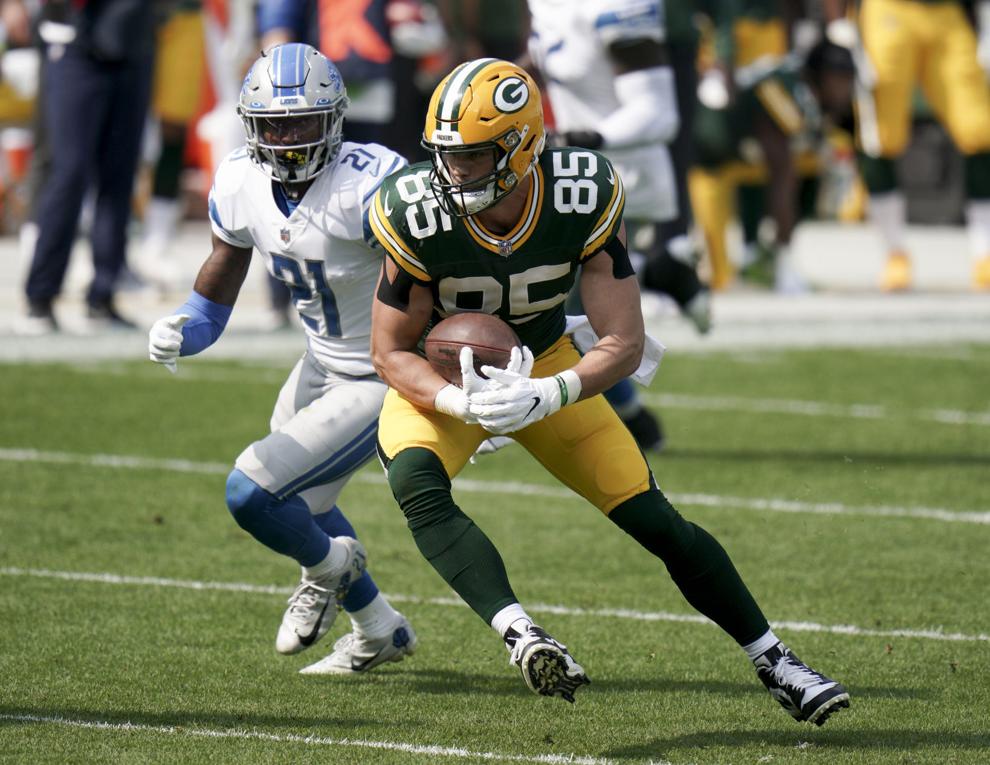 Packers 42, Lions 21
Packers 42, Lions 21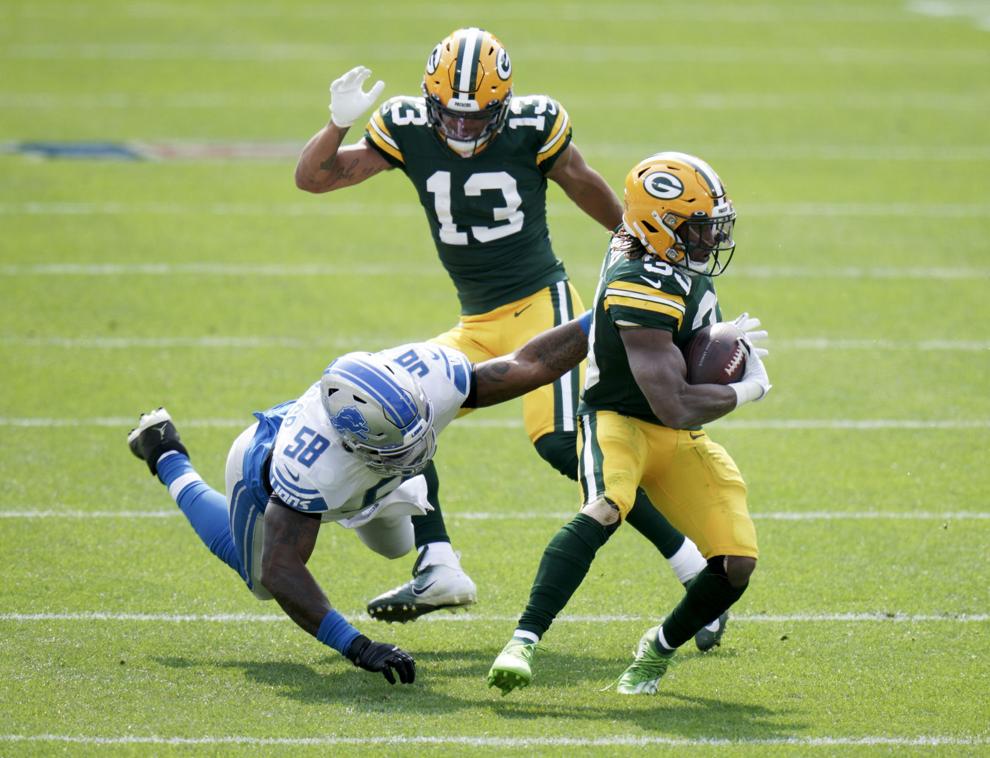 Packers 42, Lions 21
Packers 42, Lions 21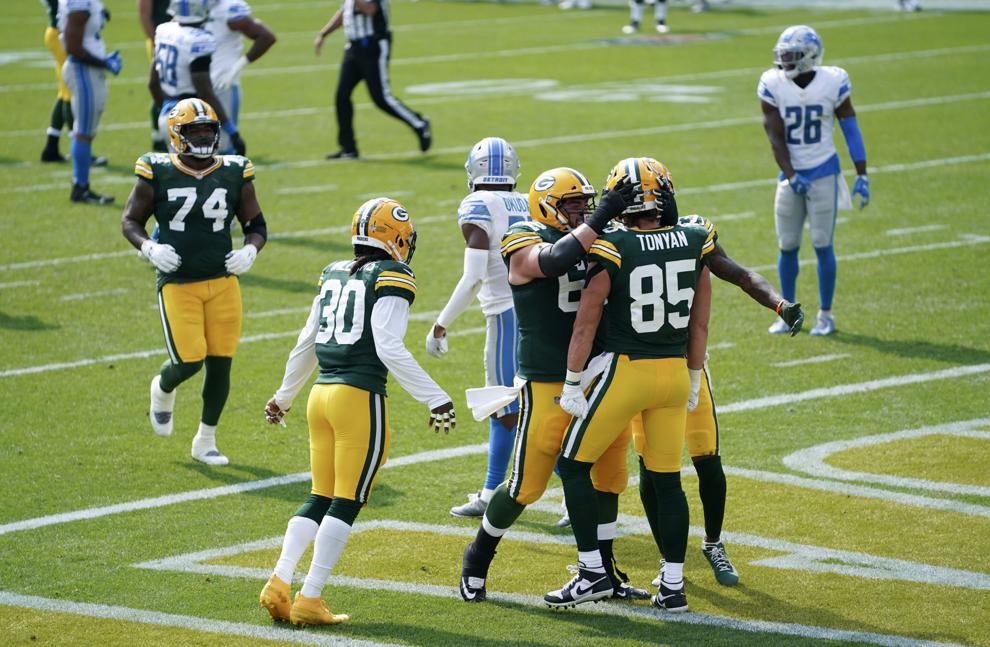 Packers 42, Lions 21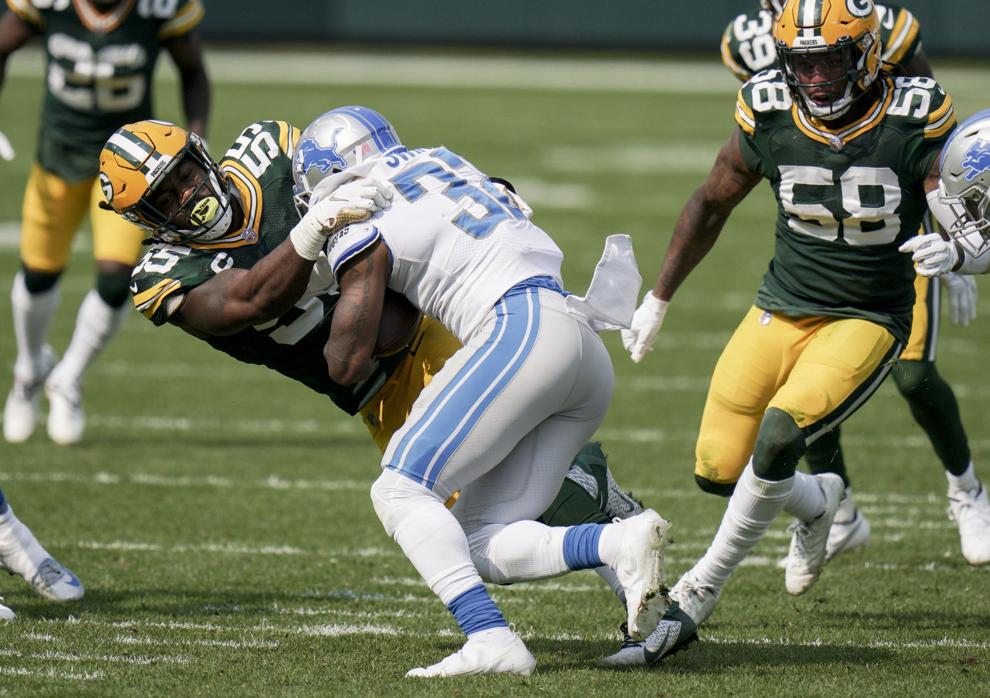 Packers 42, Lions 21