GREEN BAY — Charles Woodson laughed and shook his head. Where had all the time gone?
The summer of 2007, at least in Woodson's mind, wasn't that long ago. He was in his second training camp with the Green Bay Packers and he was finally starting to buy into the program and let his guard down. He remembers a young, eager cornerback that camp, a kid who'd spent the final few weeks of the previous season on the practice squad, following him around almost wherever he went.
Can I watch film with you? Sure. Can we stay after practice and work on press-man coverage? Sure. Can you explain what you saw on the play where you picked off Brett Favre? Sure.
Woodson liked the kid almost immediately, and over the course of that training camp, Woodson watched him put all those lessons to use. The kid stole the show on the first day of camp, then again during the annual Family Night scrimmage, when he intercepted Aaron Rodgers during the 2-minute drill. By the end of that season, the kid was lining up in the NFC Championship Game alongside Woodson and fellow multi-Pro Bowl cornerback Al Harris as the third cover man in the nickel defense.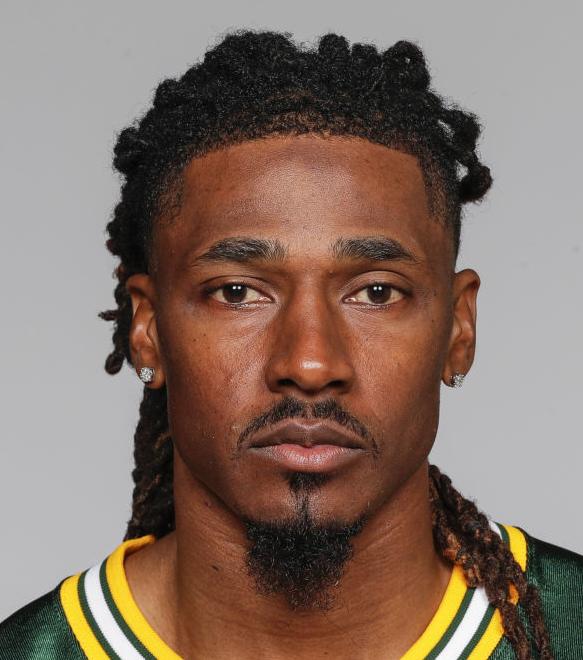 The kid, of course, was Tramon Williams. That summer would be just the beginning for him. A few years later, after Harris sustained a career-threating, catastrophic knee injury, Williams moved into the starting lineup opposite Woodson and became a Pro Bowler himself. He'd wind up intercepting three passes on the 2010 team's march to the Super Bowl XLV title — a championship Williams sealed by breaking up the Pittsburgh Steelers' final, fourth-down, last-gasp pass with 49 seconds left.
"And now," Woodson said, bewildered, "now he's the old guy."
Yes, at age 36 and entering his 13th full NFL season, now it's Williams leading the youngsters in the Packers' secondary into 2019, paying forward what Woodson and Harris did for him more than a decade ago.
"When you have a veteran that's played at such a high level like he's played for all these years, he's just a steady presence back there," first-year coach Matt LaFleur said. "He is a great teammate in the fact that he helps the young guys along. I've been really pleased with what he brings to the table for our defense."
During Friday night's annual Family Night event, Williams was the one watching like a proud big brother as young cornerback Tony Brown intercepted a DeShone Kizer pass and return it 30 yards for a touchdown. While Williams still has a crucial role on defense — he's back to playing that third corner spot in the nickel defense, while youngsters Kevin King (24) and Jaire Alexander (22) man the outside spots — his leadership might be even more valuable.
And that's not just some lazy narrative about a past-his-prime player.
You have free articles remaining.
Register for more free articles
Stay logged in to skip the surveys
"He's played so much football, he's literally seen it all," said safety Darnell Savage, a rookie first-round draft pick. "When 'T' is talking, everybody is listening. Just to be around a guy like that that's played in this league for that long is a blessing. I think we all realize that and we all gravitate towards that.
"It's amazing to play this game for that long. It's really amazing. Whenever he's talking, I'm listening."
That was Williams' approach with Woodson, learning how to best watch film to pick up on an offense's tells and know which routes each receiver might run from a certain formation. And, like Woodson did for him, Williams has stayed after most training-camp practices so far to work on the finer points of coverage with anyone who sought his advice.
"They keep me young. I have to get out there and keep up with them," Williams said. "
After leaving as a free agent following the 2014 season, Williams returned last year after stops with the Cleveland Browns — where he played for Packers defensive coordinator Mike Pettine — and the Arizona Cardinals. He started all 16 games — seven at cornerback, nine at safety after the team traded away 2014 first-round pick Ha Ha Clinton-Dix — and finished with 64 tackles, a fumble recovery and four pass breakups but no interceptions.
Having added veteran safety Adrian Amos in free agency and Savage in the draft, the Packers shifted Williams to slot corner this offseason, where he figures to play roughly 80 percent of the team's defensive snaps this season based on how often Pettine uses his sub packages. Williams has played inside before, but Pettine felt with Alexander and King ascending as players, Williams' football IQ and experience would serve him — and the defense — well.
"The elite nickel, slot corners in the league are ones that have a high football intellect, have some savvy there. There's a lot more thinking involved in the nickel than there is playing outside. And this is a guy who's seen it all," Pettine explained. "He understands how to play with leverage, he understands how to disguise. He just has that wealth of experience. And even though you don't see him as the most physically imposing guy, he's still tough, he'll get you on the ground. And, he can blitz.
"That's the great thing about Tramon. That's a position he's played before. But we also know, (while) we hope he doesn't have to go outside and play corner, he can. We hope he doesn't have to play at safety, but we know he can. Just having those guys that have that versatility is always key."
But for as much as Williams is enjoying the lessons he's teaching the young players — "These guys are definitely sponges," he said — he also is competing with them. Williams took note when the Packers cut 30-year-old Pro Bowl defensive tackle Mike Daniels on the eve of camp, and having taken the difficult route to the NFL as an undrafted free agent who spent most of the 2006 season traveling from tryout to tryout each week before the Packers signed him, his mentality remains unchanged.
And while he didn't need to reassure himself that he could still make plays, an end-zone pass break-up against Rodgers and tight end Jimmy Graham last week served notice to his protégés that the "old guy" still has it.
"You still need to be able to show something," Williams said. "I've always carried that (approach) with me into every camp. Because at the end of the day, you have situations like with Mike Daniels. Those situations give you a perspective that your time could be short, so you don't take these snaps for granted. You have to go out there and keep competing and making plays and earn your keep."