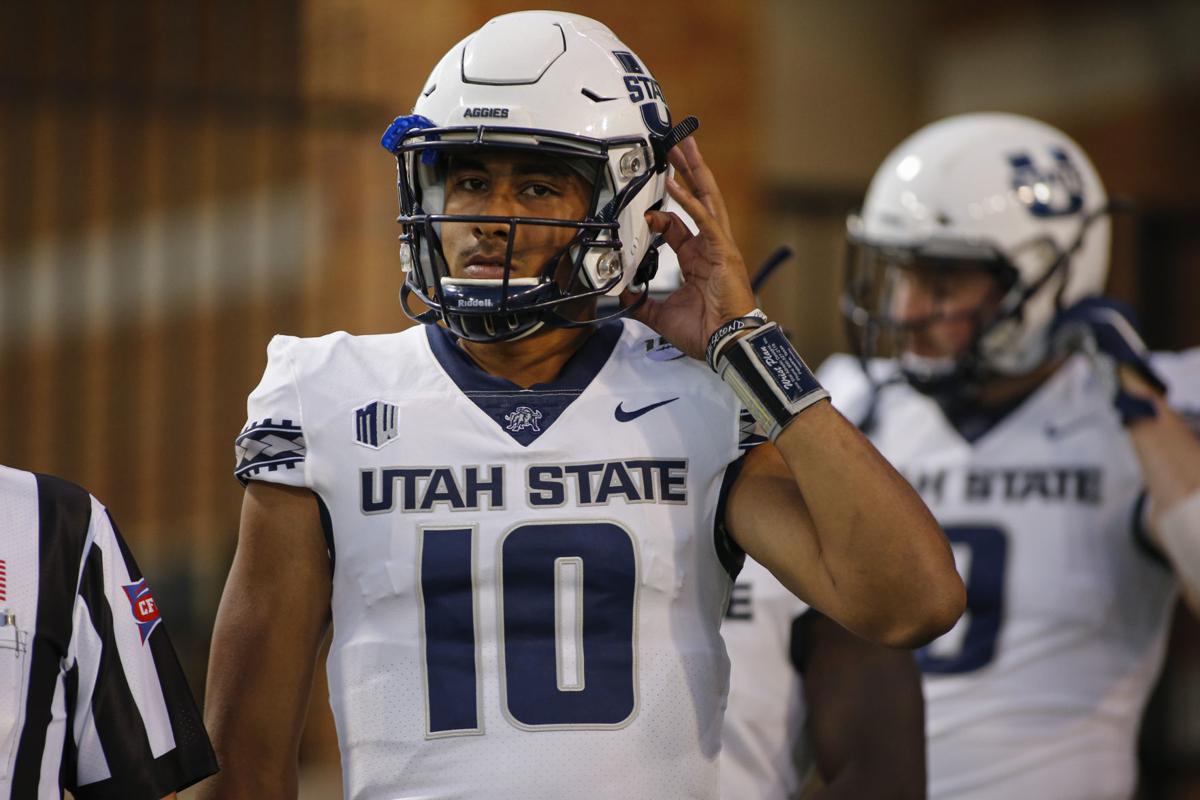 Let's set one thing straight about Green Bay Packers general manager Brian Gutekunst selling the farm to draft Jordan Love: In and of itself, selecting the developmental quarterback from Utah State in the first round was a sound move.
Finding your quarterback of the future is easier when you have a fully functioning quarterback of the present because you're under no pressure and can wait for the right player to come along. When former general manager Ted Thompson chose a free-falling Aaron Rodgers with the 24th pick in the first round 15 years ago, it kept the Packers from ever having to tank a season. Gutekunst's obvious belief is Love has the talent to develop into a quarterback who can keep the playoff train rolling in Green Bay, just like Rodgers did when he succeeded Brett Favre.
The biggest problem with trading up and picking Love where the Packers did is timing. Many wanted Gutekunst to delay drafting a quarterback of the future and use his first-round pick to fill a pressing need. Others are on board with Gutekunst's forward-thinking draft even though Rodgers is 36 and has four years left on his contract in an era when great quarterbacks are playing into their 40s.
Well, it's all moot now that the deed is done. At this point, it's up to Love to supply a final grade on Gutekunst's draft and that likely won't come for three or four years.
If Love is good enough to continue the Favre-Rodgers lineage, Gutekunst will be seen as the genius who kept the Packers in contention for a fourth straight decade. If Love flops, Guteunst will be known as the bum who didn't give Rodgers enough help in his remaining prime years.
What are the chances Love will make this draft worthwhile for the Packers?
Given the combustibility of quarterbacks in the NFL and the poor track record of those taken late in the first round, it is somewhere south of 50%. Rodgers did it, but Love isn't in Rodgers' league as an NFL prospect when he came out of California in 2005.
That doesn't mean anyone should write off Love as a bust before he even hits the practice field. After all, the Packers didn't reach for Love with the 26th pick. Most draft experts had him going a few spots before that. He was seen by many scouts as a hidden, if unpolished, gem.
One thing NFL people generally agree on is Love is the best pure thrower in the draft and has the size and mobility to thrive in the modern game. He also will have a chance to sit and learn behind Rodgers, important for a quarterback that even Gutekunst called raw in terms of his development.
There are serious questions about Love's game, though. He had a brilliant season in 2018, throwing 32 touchdown passes with six interceptions, but regressed badly in 2019 with 20 touchdown passes and a whopping 17 interceptions. Although he had a new offensive coordinator and lost most of his supporting cast from 2018, Love's wobbly performance raised red flags and brought into question his decision-making and accuracy. He also comes from a simplistic offense that has little carryover to the NFL.
Although many comparisons have been made to the Packers' selection of Rodgers in 2005, the situation is significantly different in a variety of ways.
Rodgers was under consideration for the No. 1 overall pick in the draft but fell to 24th when San Francisco chose Alex Smith over him; Love was widely considered the fourth-best quarterback this year. Rodgers played big-time competition in the Pac-12 Conference; Love played only four games against opponents from Power 5 conferences. Rodgers played for quarterback guru Jeff Tedford; Love played his final season for former University of Wisconsin coach Gary Andersen, who once chose Tanner McEvoy over Joel Stave as his starting quarterback. Rodgers has a legendary chip on his shoulder; Love's drive was questioned by some scouts. And despite playing against inferior competition, Love didn't stand up statistically to Rodgers in college.
But there's more to the comparison than that. Hall of Fame general manager Ron Wolf looked for players who, in his words, tilted the field. That's why he traded for Favre in 1992 even though Favre wasn't drafted until the second round. In Favre's final two seasons in college, he led little old Southern Mississippi to victories over Florida State, Alabama and Auburn when all were ranked in the top 15. He also went 3-1 against Mississippi State of the SEC.
At Cal, Rodgers showed he could tilt the field. With him at quarterback, the Bears were 18-8 overall, their best two-year win total since the 1950s, and 12-4 in the conference. USC won the national championship both years, but Cal split a pair of close games with the Trojans as Rodgers completed 79.7% of his passes. Love's Utah State teams were 0-4 against Power 5 teams and 0-3 against Boise State.
Love has history working against him as well. Besides Rodgers, the quarterbacks drafted 19th and lower in the first round during the previous 20 years were Patrick Ramsey, Rex Grossman, Kyle Boller, J.P Losman, Jason Campbell, Brady Quinn, Tim Tebow, Brandon Wheeden, Teddy Bridgewater, Johnny Manziel, Paxton Lynch and Lamar Jackson. Rodgers and Jackson hit big-time and the jury is out on Bridgewater, but the rest were disappointments.
Of course, there are no guarantees in the draft, even among quarterbacks picked in the top 10. But if Love can develop into an elite quarterback under coach Matt LaFleur, the Packers will have stability at the game's most important position. It could happen, but the odds are stacked against history repeating itself in Green Bay.
---
Green Bay bound: Get to know all 9 players picked by Packers in 2020 NFL draft
JORDAN LOVE — QB — UTAH STATE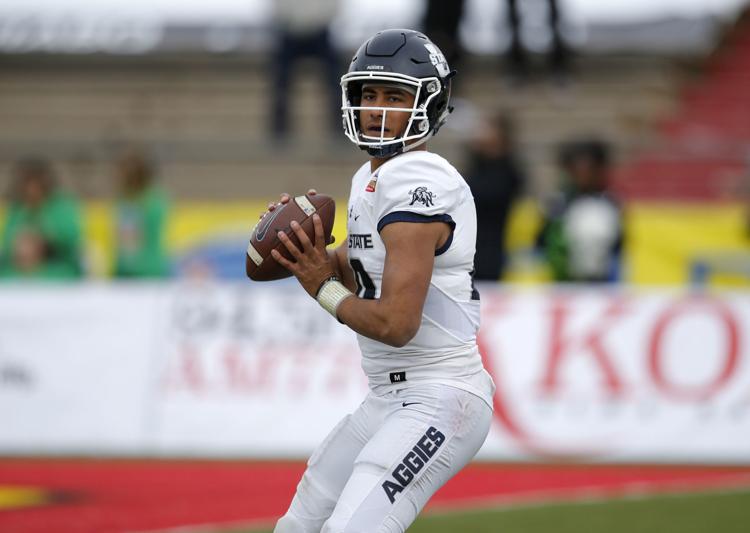 Pick: No. 26 overall (From Houston via Miami)
Packers jersey number: 10
Notes: The Packers gave up a fourth-round pick in this year's draft to move up four spots from No. 30 to take Love, who saw his production slip last season with nine new starters and a new coaching staff in place for the Aggies. After completing 64 percent of his passes as a sophomore for 3,567 yards, 32 touchdowns and 6 interceptions, Love connected on 61.9 percent last season for 3,402 yards, 20 touchdowns and 17 interceptions. 
AJ DILLON — RB — BOSTON COLLEGE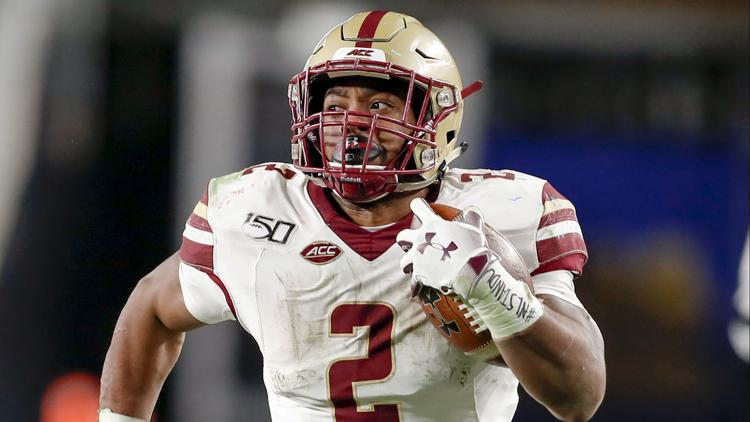 Notes: Dillon carried the ball an astonishing 845 times in three years for the Eagles before declaring for the draft after his true junior season, finishing his BC career with 4,382 rushing yards (5.2 yards per carry) and 21 rushing touchdowns. Despite his prolific rushing output, Dillon only caught 21 passes for 236 yards and two scores in his three seasons with the Eagles.
JOSIAH DEGUARA — TE — CINCINNATI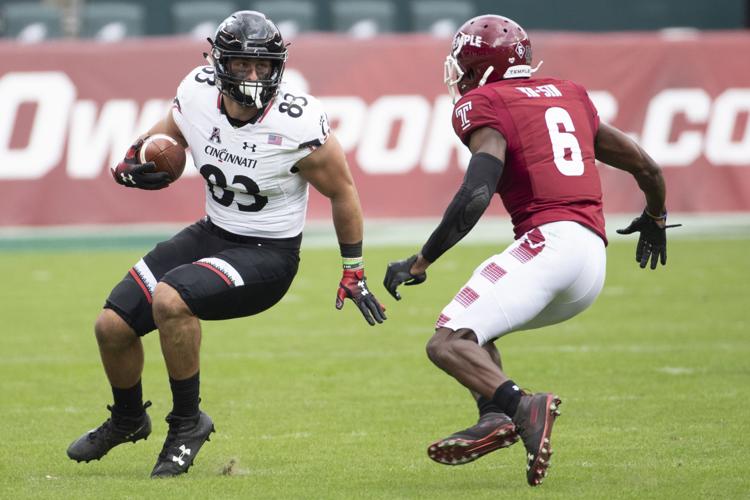 KAMAL MARTIN — ILB — MINNESOTA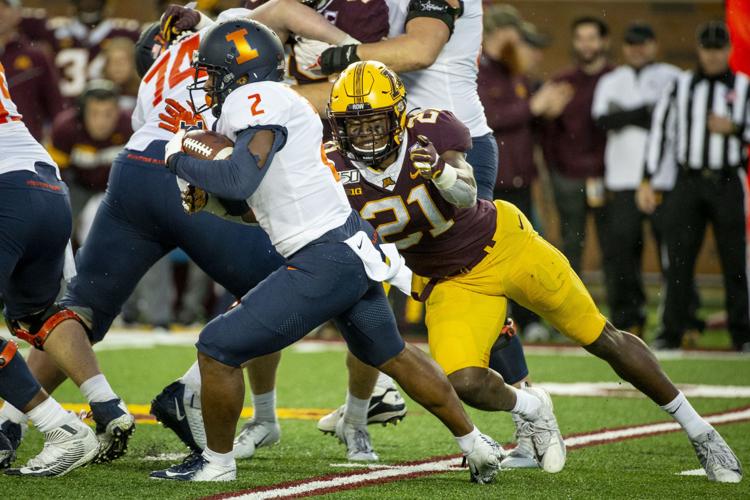 Notes: Martin finished his four-year career with the Gophers with 66 tackles, including 2 1/2 for a loss. In Minnesota's loss to Wisconsin in the battle for the axe in November, he had nine total tackles as the Badgers offense put up 453 total yards. Martin also had two interceptions last season in Minnesota's 38-31 win over Purdue to bring his career total to four. 
JON RUNYAN — OG — MICHIGAN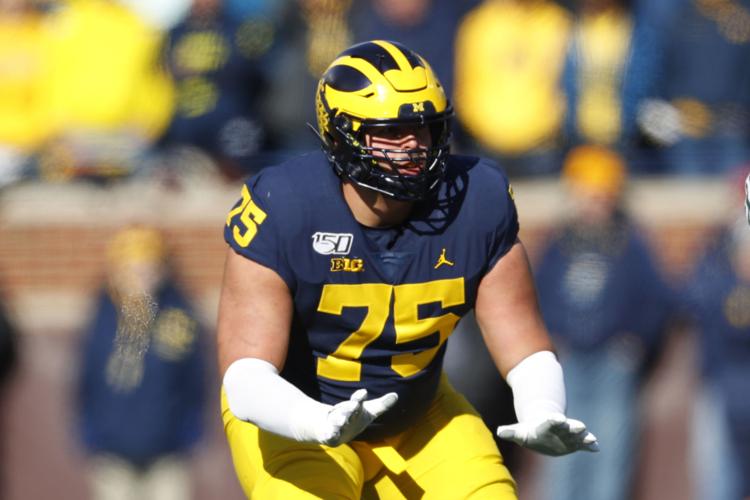 Pick: 192 (From Las Vegas)
Notes: Runyan, who made 25 of his 26 starts at left tackle, was a two-time winner of the University of Michigan's Hugh H. Rader Memorial Award, given to the Wolverines' top offensive lineman. Runyan's father, Jon Runyan Sr., also took home the award, making them the only father-son duo to earn the honor in school history. The junior Runyan almost cost himself his opportunity in Green Bay when he accidentally declined a call from the organization on the final day of the draft Saturday. "I declined a call from Green Bay, Wisconsin," Runyan said. "I tried to call back and my call didn't go through, and I had no idea what I just did." Luckily for Runyan, the Packers called right back and the rest is draft history. 
JAKE HANSON — C — OREGON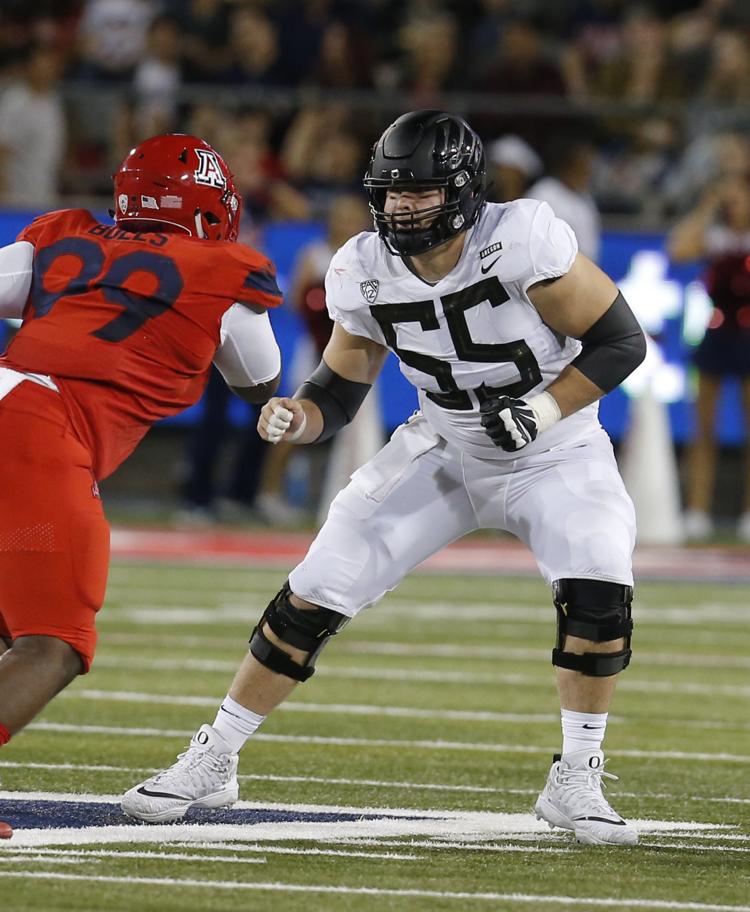 Pick: 208 (From Tennessee) 
Notes: Hanson, a two-time Associated Press Pac-12 All-Conference second team pick who started 49 games at center in four season with the Ducks, did not allow a single sack in 2,738 snaps over his first three seasons at Oregon. While starting 12 games as a senior, Hanson committed only one penalty in 746 snaps.  
SIMON STEPANIAK — OT — INDIANA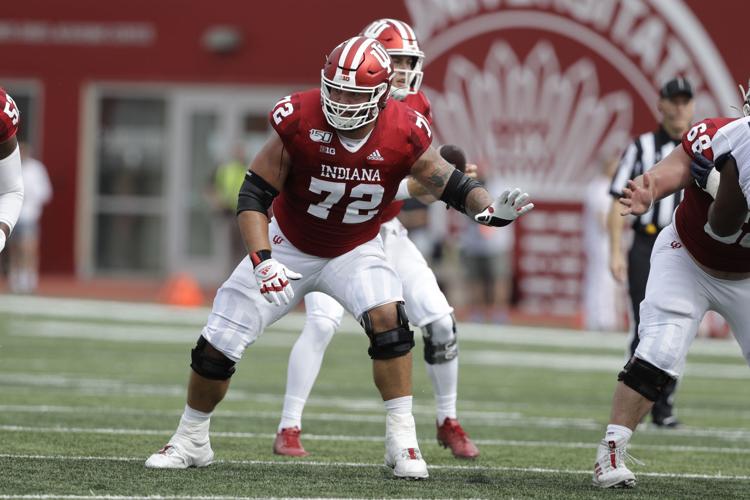 Notes: A team captain last season for the Hoosiers, Stepaniak was a third-team All-Big Ten pick by the media and an honorable mention All-Big Ten selection by the coaches as Indiana finished the year second in the conference in pass offense (302.4 yards) and first downs (23.4) and third in total offense (432.8 yards). He made 31 starts at Indiana, with 30 coming at right guard and one at left guard. Stepaniak tore his ACL in December during a practice ahead of Indiana's Gator Bowl loss to Tennessee but is expected to return to football activities in mid-July. 
VERNON SCOTT — S — TCU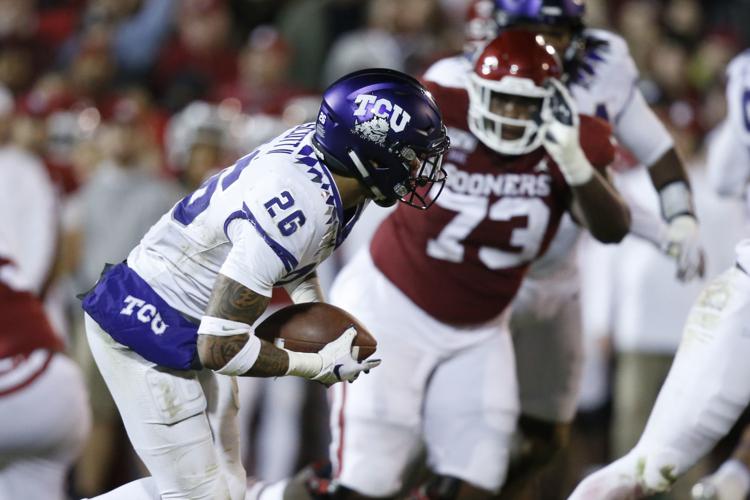 Pick: 236 (From Buffalo via Cleveland) 
Notes: Scott appeared in 26 games for the Frogs over three seasons, turning in his best effort last season when he started 10 games and had a career-high 44 tackles on the year, as well as a fumble recovery and a 98-yard pick-six in TCU's 28-24 loss at Oklahoma in November. 
JONATHAN GARVIN — DE — MIAMI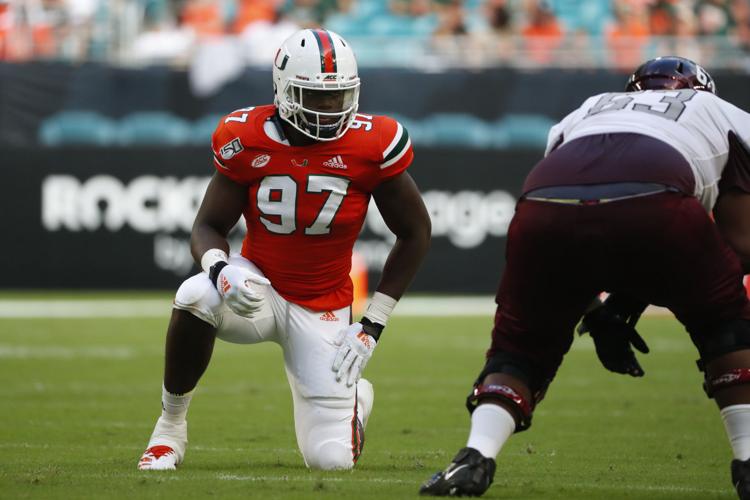 Pick: 242 (From Baltimore) 
Notes: A two-year starter for the Hurricanes, Garvin had 12 1/2 sacks and 29 tackles for a loss during his three seasons in Miami. Last season as a junior, Garvin made 11 starts while appearing in 12 of 13 games, finishing with five sacks, nine tackles for a loss, four quarterback hurries and two forced fumbles. 
Be the first to know
Get local news delivered to your inbox!