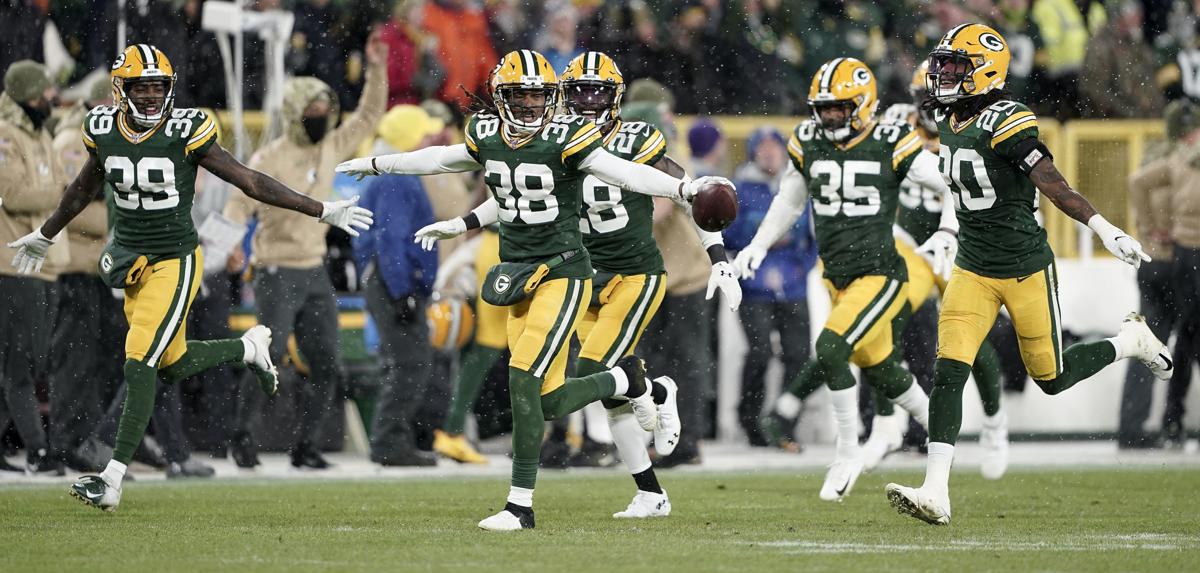 Offense: B
This is how the offense is supposed to work. Aaron Jones and Jamaal Williams ran hard between the tackles, combining for 156 yards rushing. Davante Adams had 118 receiving yards. David Bakhtiari's missed block on the final play of the first half might have cost the Packers seven points. He's just not himself this season.
Defense: C
The Packers didn't silence Christian McCaffrey but they didn't let him beat them, either. He had 141 yards from scrimmage, 15 below his average. Preston Smith ended two drives with third-down sacks and stopped McCaffrey on the game's final play. Tramon Williams had an end-zone interception after Adrian Amos tipped the ball.
Special teams: C
You have free articles remaining.
Given a second chance via penalty, Mason Crosby drilled a 47-yard field goal to put Green Bay up 14. Remember all those booming JK Scott punts early in the season? He averaged 34 yards on two first-half punts Sunday. He did pin Carolina twice inside the 11 in the final quarter. Returner Tre Smith left early with a concussion.
Coaching: C
Matt LaFleur eschewed a field goal from the 1 on the final play of the first half but Jamaal Williams was stopped on a run up the middle. Right decision, wrong play. LaFleur used multiple tight ends on most plays, which aided the running game. Mike Pettine contained McCaffrey but that left the defense vulnerable to the pass.
Overall: B-minus
The Packers rebounded from their stinker on the West Coast with a spirited effort against a good team. Missing out on points at the end of the half opened the door for the Panthers but the Packers closed it just in time. They hit the bye week with an 8-2 record and good health, which should set them up for a strong finish.
---
Photos: Green Bay Packers hold off Carolina Panthers to improve to 8-2
Packers 24, Panthers 16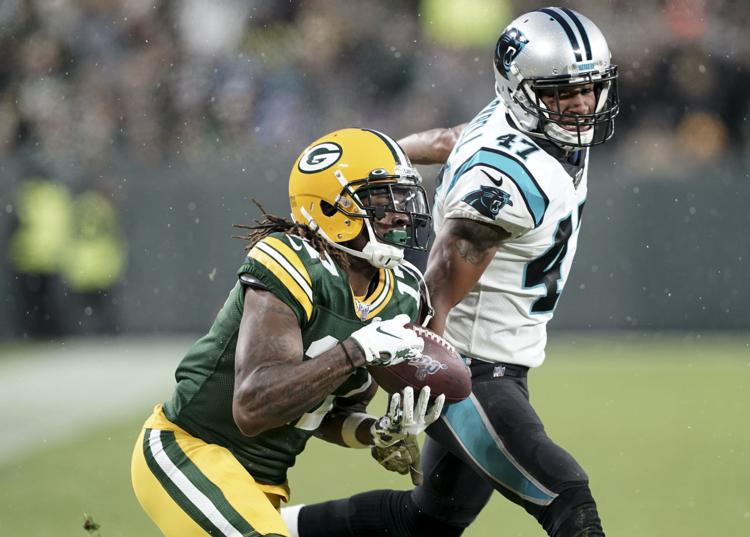 Packers 24, Panthers 16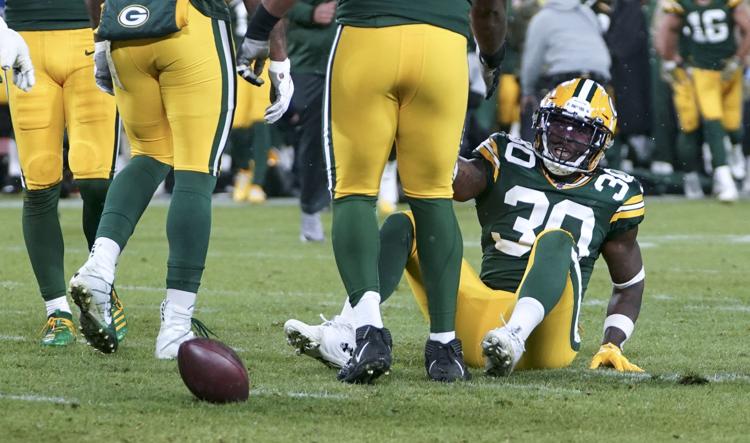 Packers 24, Panthers 16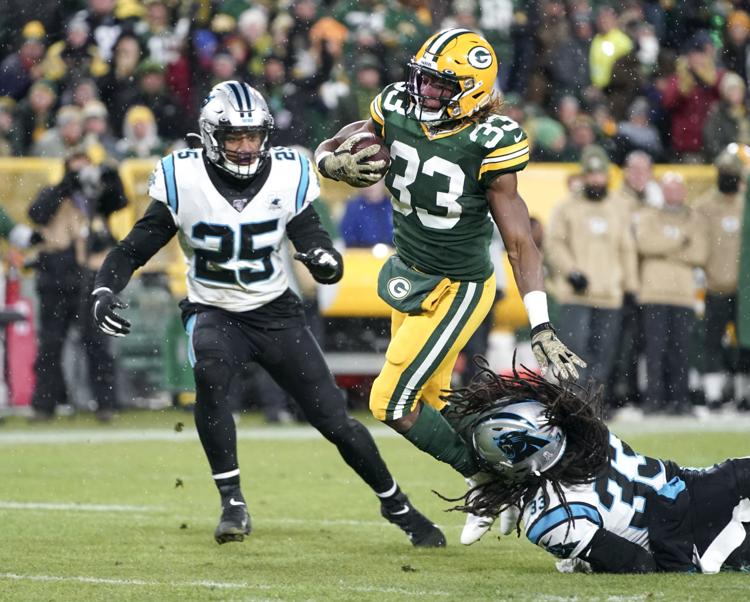 Packers 24, Panthers 16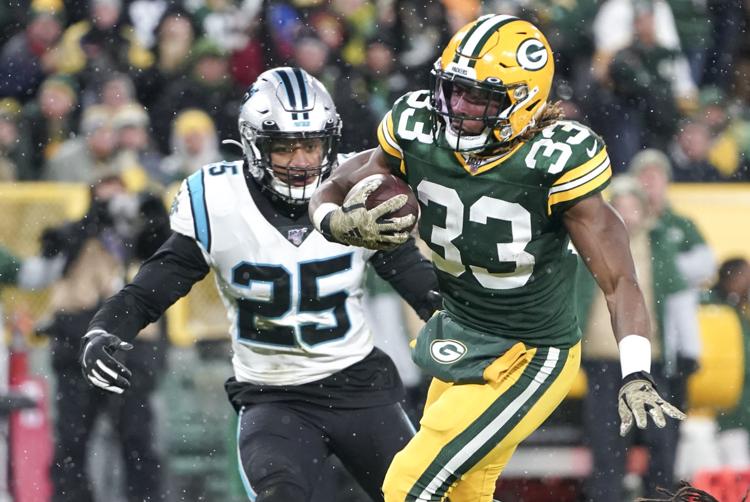 Packers 24, Panthers 16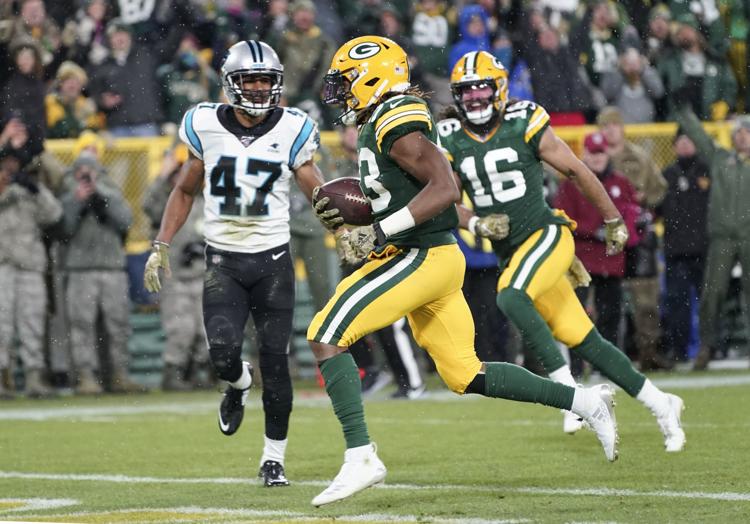 Packers 24, Panthers 16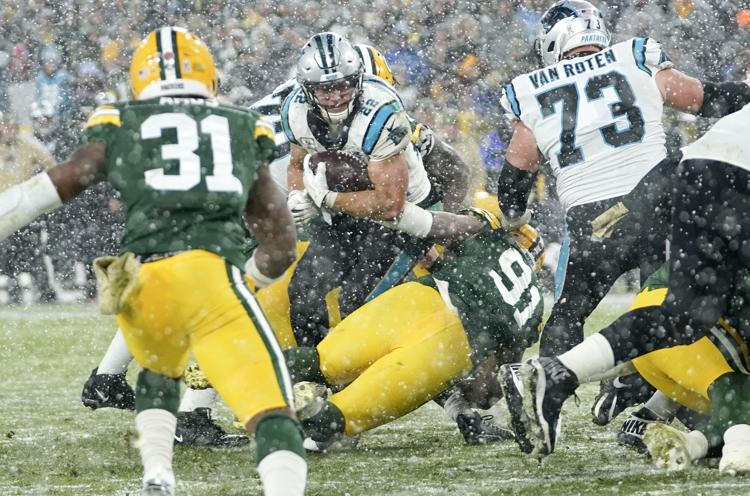 gamer photo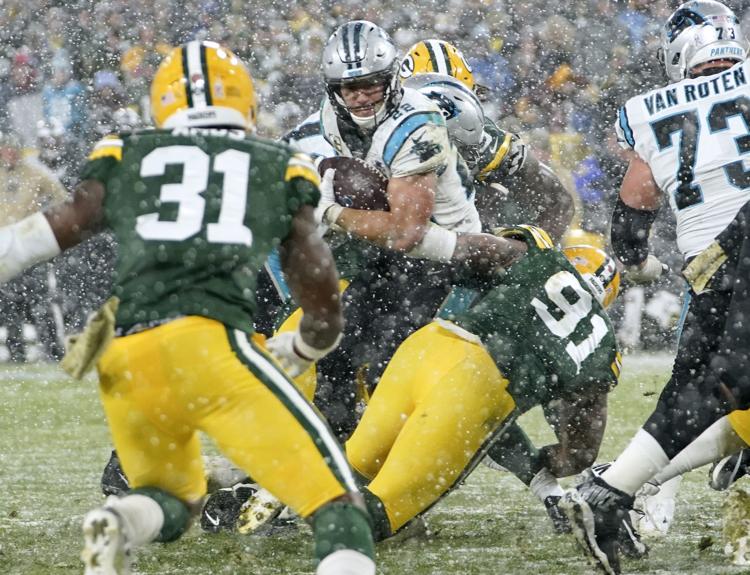 Packers 24, Panthers 16
Packers 24, Panthers 16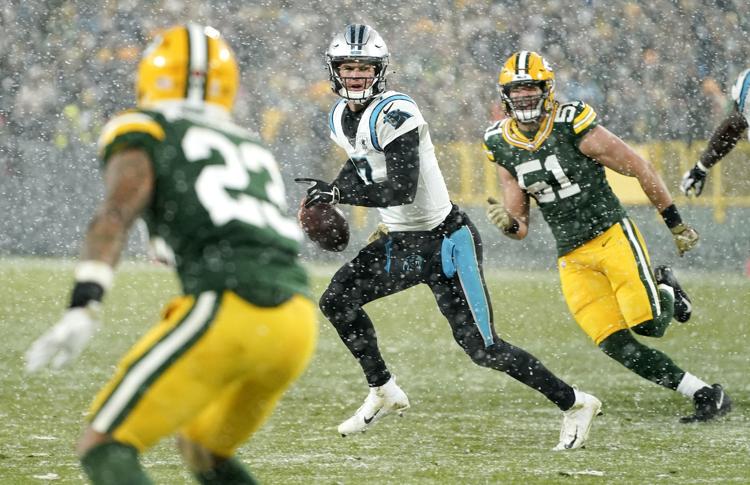 Packers 24, Panthers 16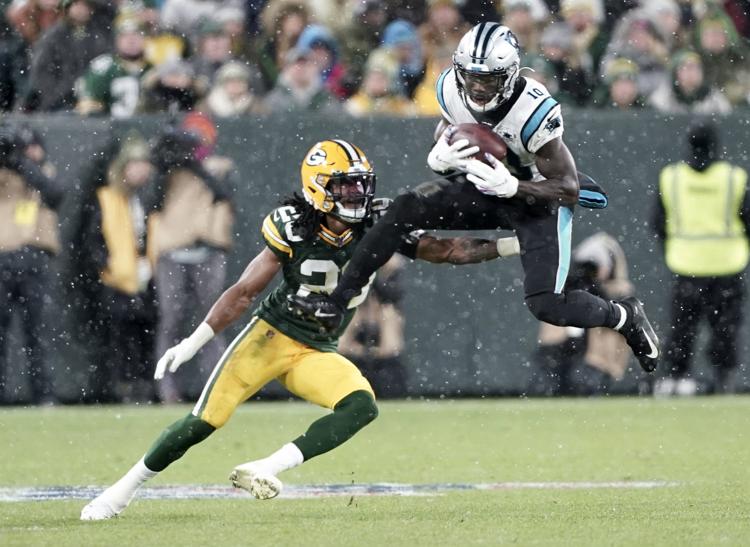 Packers 24, Panthers 16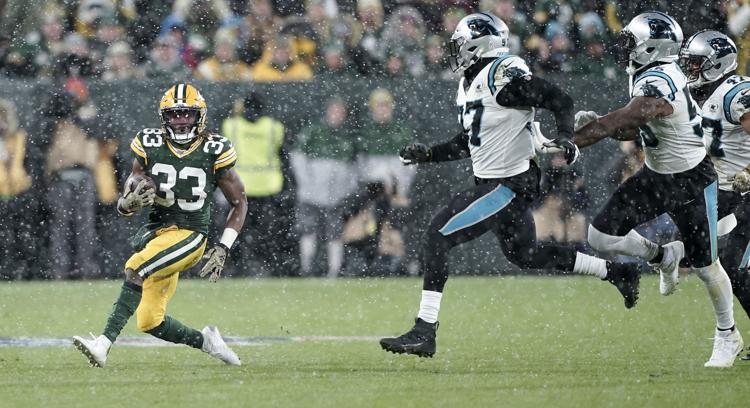 Packers 24, Panthers 16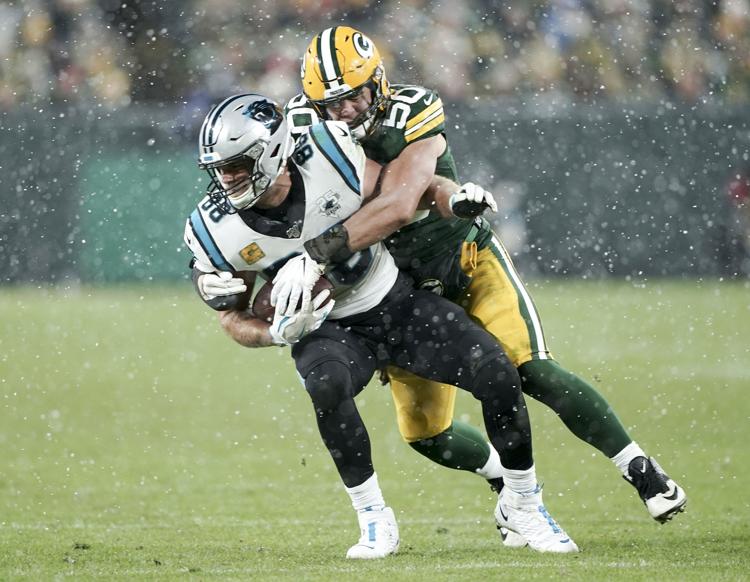 stats photo 11-11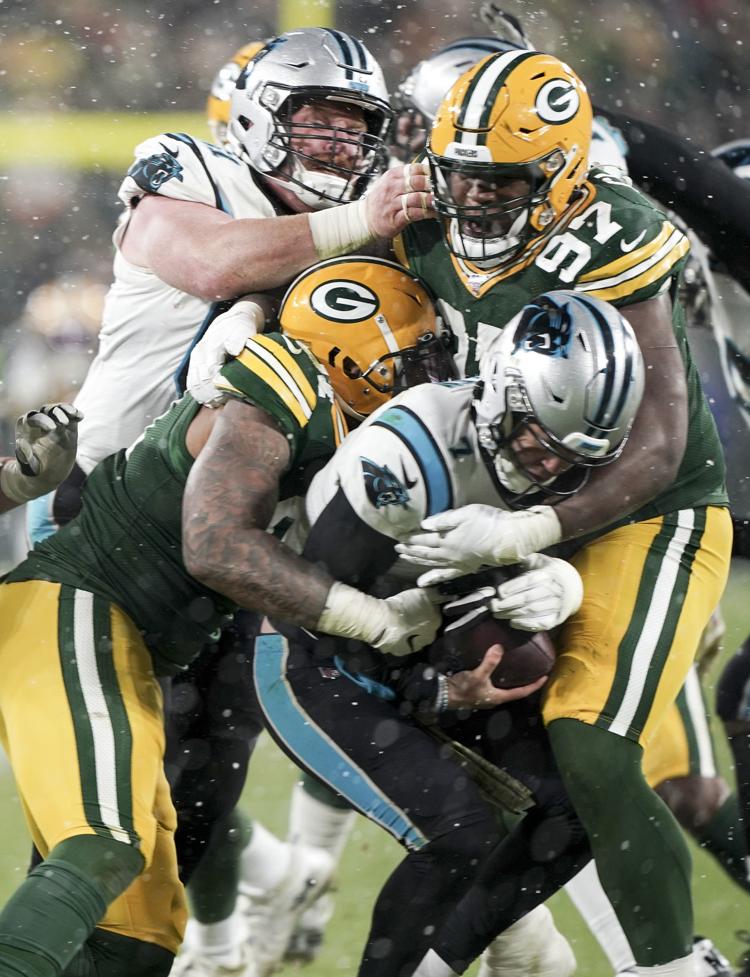 Packers 24, Panthers 16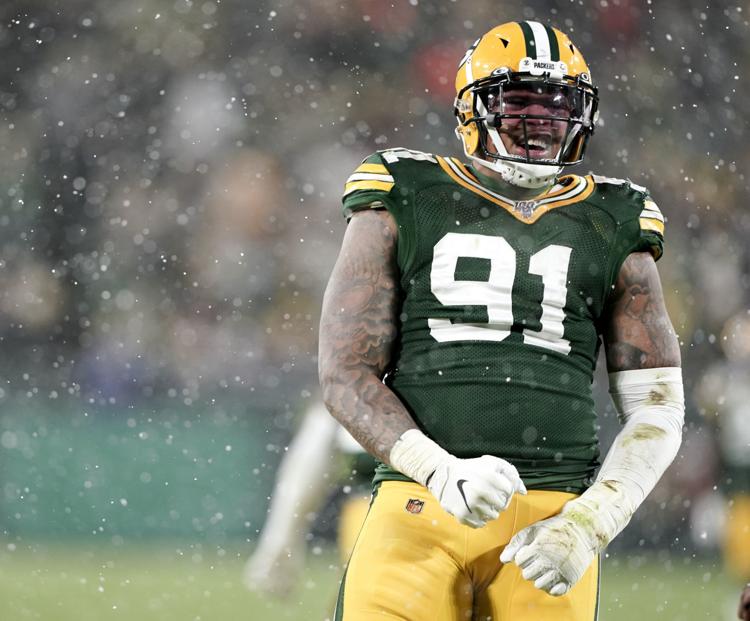 packers jump photo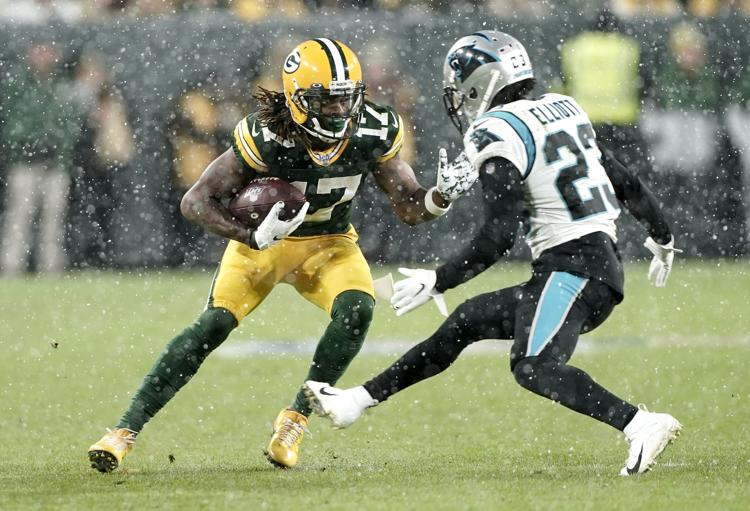 Packers 24, Panthers 16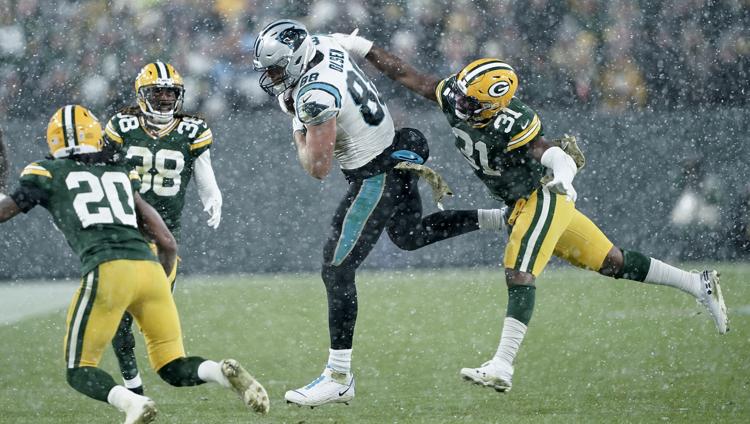 Packers 24, Panthers 16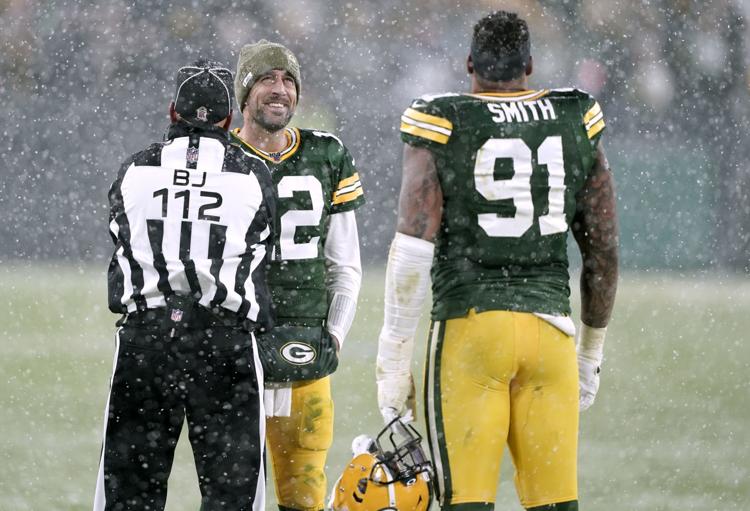 Packers 24, Panthers 16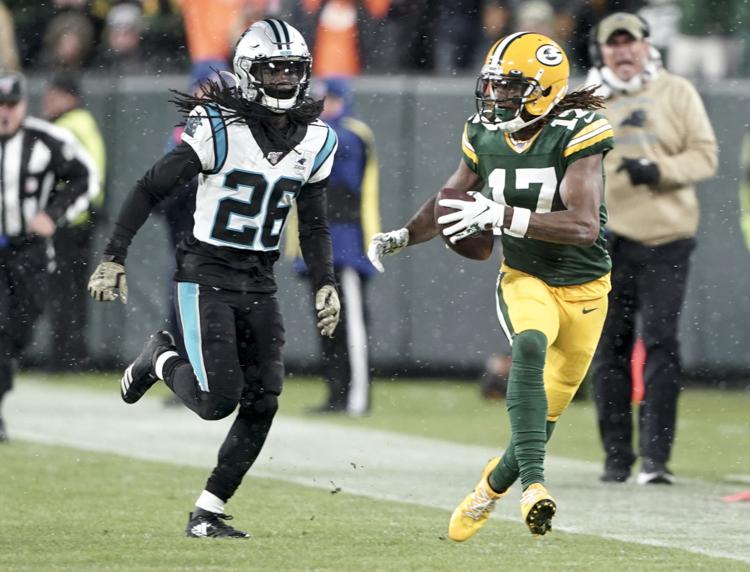 Packers 24, Panthers 16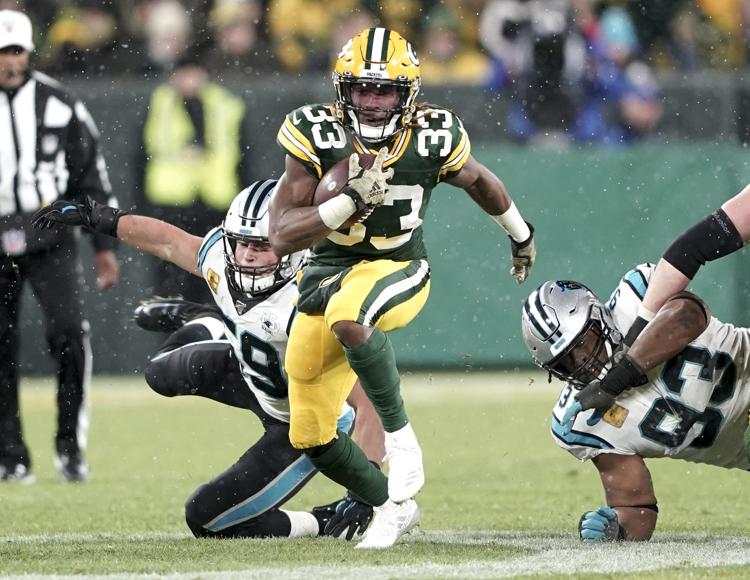 Packers 24, Panthers 16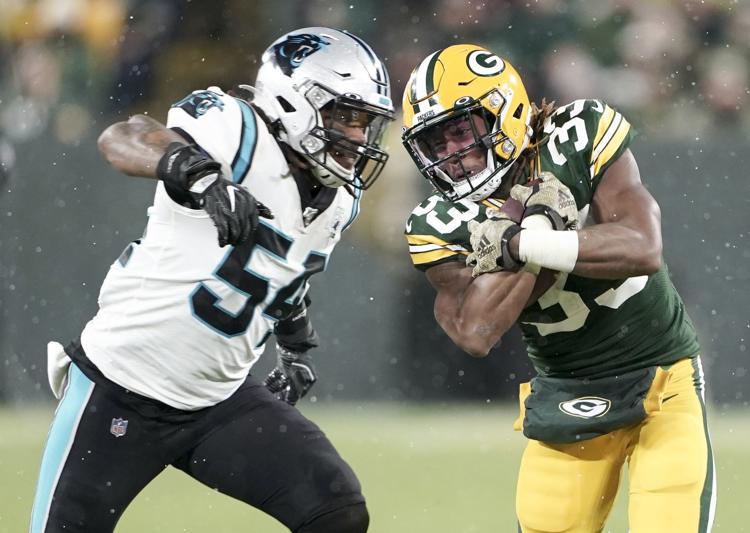 Packers 24, Panthers 16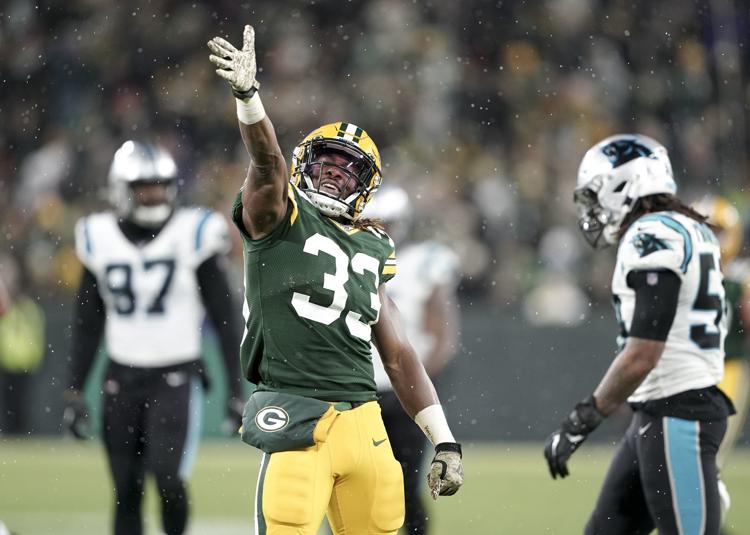 Packers 24, Panthers 16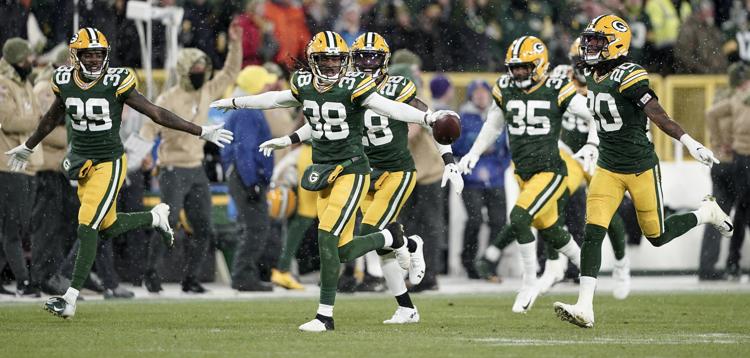 Packers 24, Panthers 16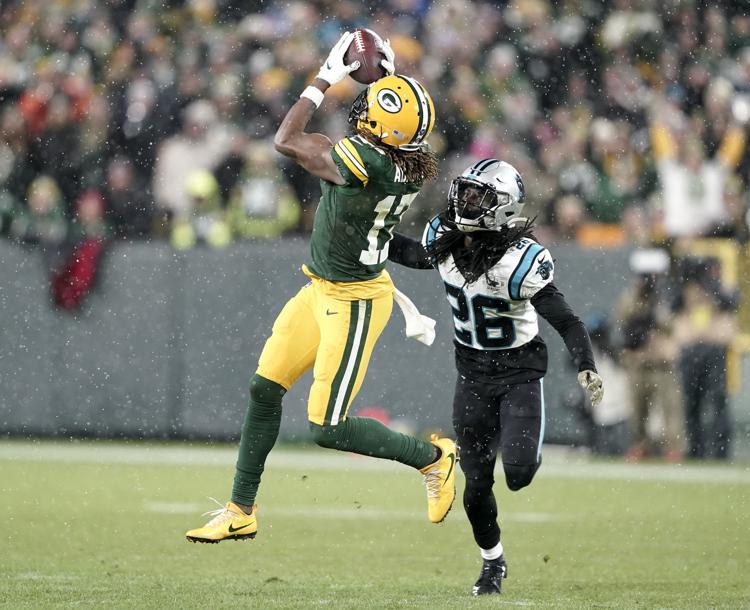 Packers 24, Panthers 16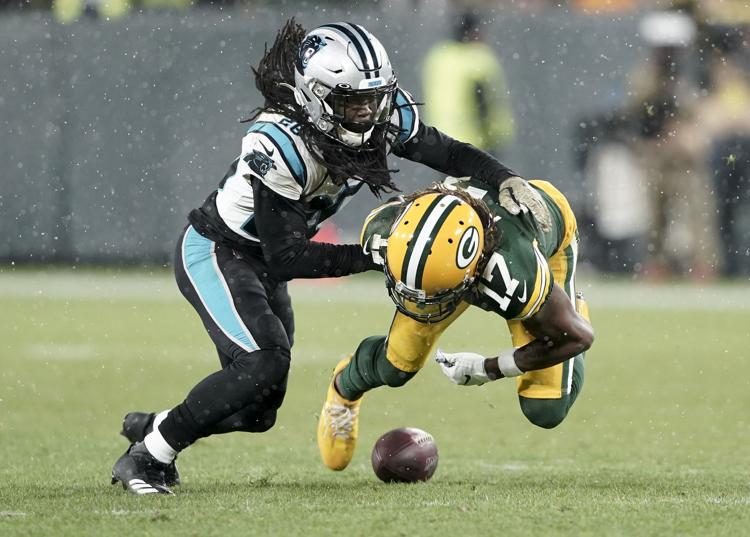 Packers 24, Panthers 16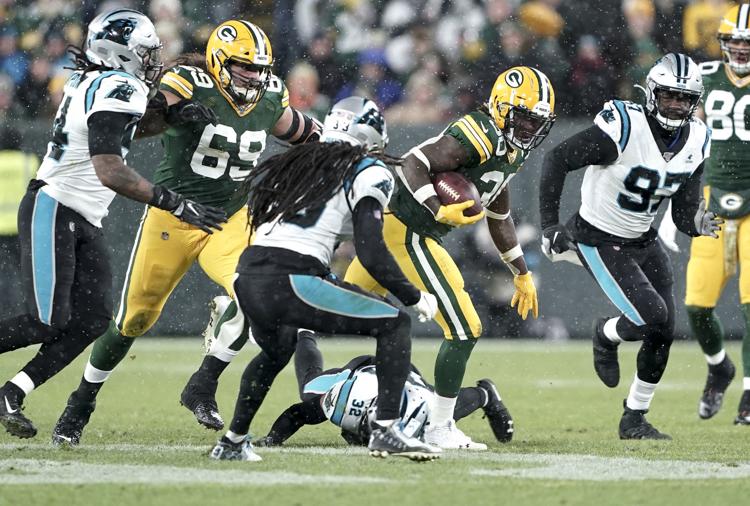 Packers 24, Panthers 16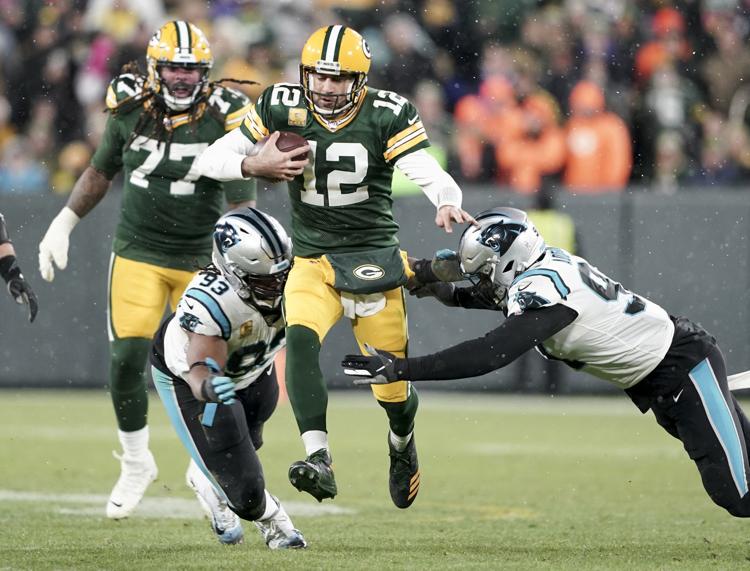 Packers 24, Panthers 16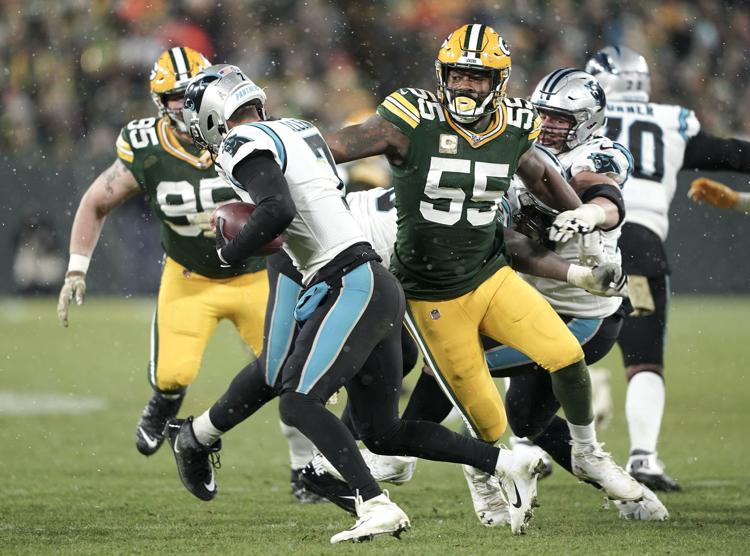 Packers 24, Panthers 16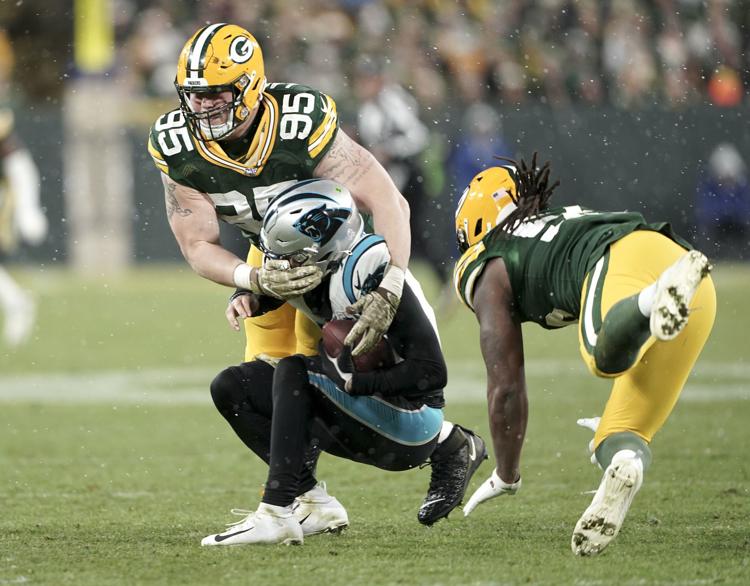 Packers 24, Panthers 16