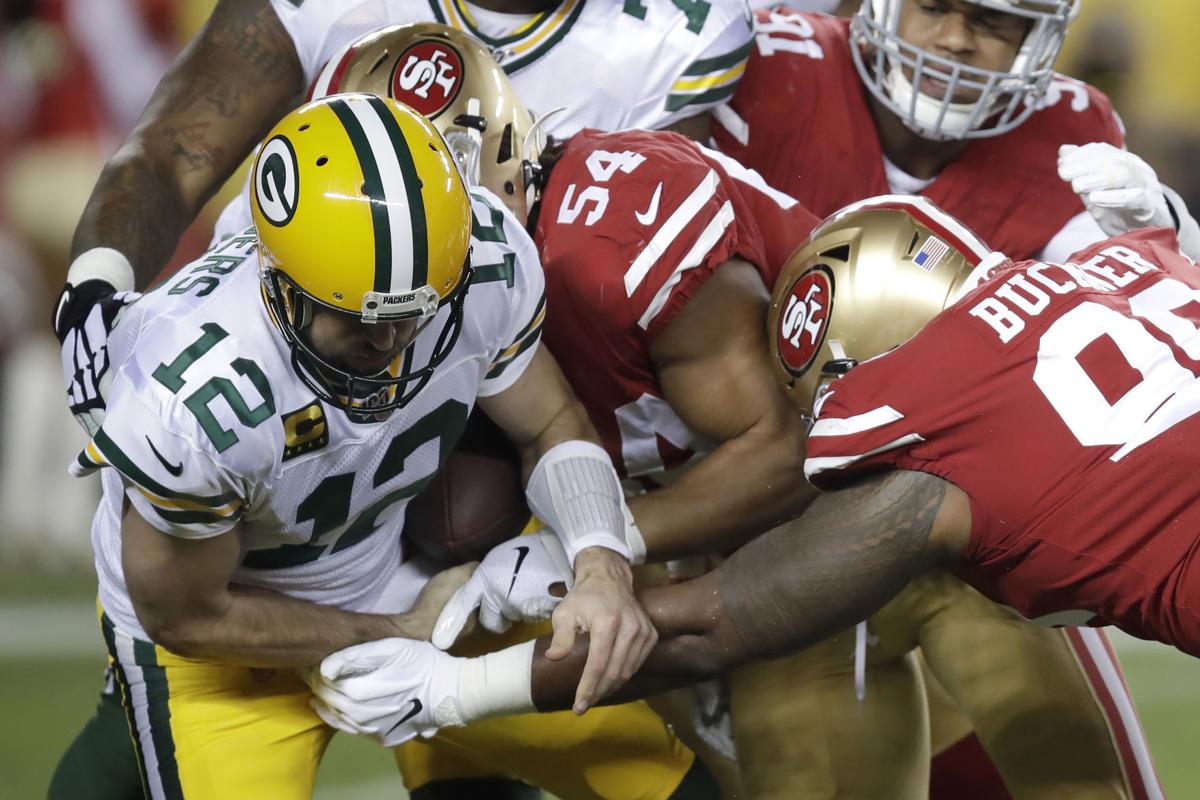 Wisconsin State Journal columnist Tom Oates grades the Green Bay Packers' performance in their 37-8 loss to the San Francisco 49ers on Sunday night at Levi's Stadium in Santa Clara, California. 
Offense: F-plus
Packers backs rushed for 26 yards in the first half. Aaron Rodgers was sacked three times in the first half and started rushing his throws. Can you blame him? The line was overmatched against the 49ers front, especially Corey Linsley. The defender ripped at the ball, but Jimmy Graham has to put that deep pass away sooner.
Defense: D-plus
The defense kept the Packers in the game with some timely pressure until late in the first half, when it finally caved in on Deebo Samuel's 42-yard touchdown catch. Like most tight ends against the Packers, George Kittle had a big day in the middle of the field. The Packers had three sacks but struggled to stop the run.
Special teams: F
You have free articles remaining.
JK Scott averaged 37.2 yards on six punts in the first half and this time there was no weather to affect his kicks. He's just in a deep, deep slump. Either that or he was tired from punting so often. Amazingly, the Packers entered the game with a minus-8 yards on punt returns for the season. That went to minus-11 Sunday.
Coaching: D-minus
The master, Kyle Shanahan, taught the pupil, Matt LaFleur, a painful lesson. The 49ers blitzed more than usual and the Packers didn't handle it well. LaFleur going for it on fourth-and-1 at the 28 was risky, but sending Aaron Jones off the right side against that front without injured Bryan Bulaga was just a mistake.
Overall: D-minus
The last time the Packers went to the West Coast, they were whipped by the Chargers because they partied for two days in Los Angeles. There were no such excuses this time. The 49ers manhandled and outclassed the Packers. Green Bay had two weeks to prepare, but it was San Francisco that was the better-prepared team.
---
Photos: Green Bay Packers fall to San Francisco 49ers
49ers 37, Packers 8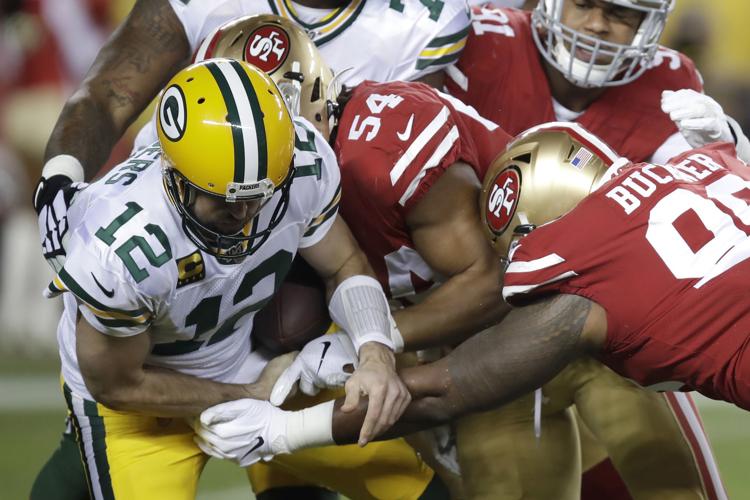 49ers 37, Packers 8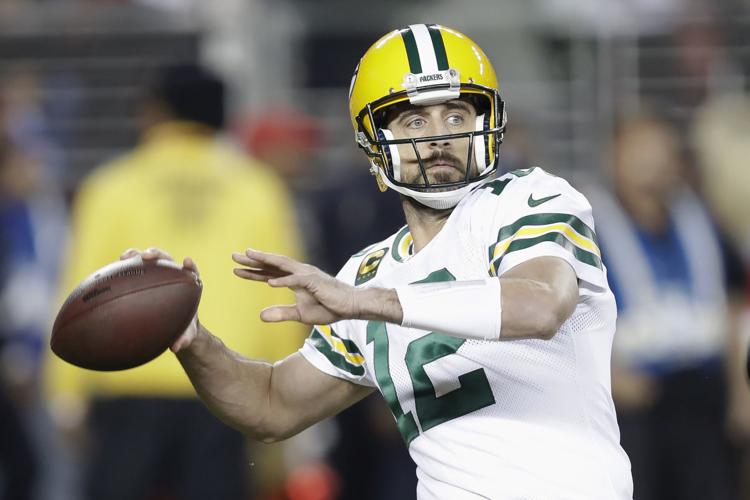 49ers 37, Packers 8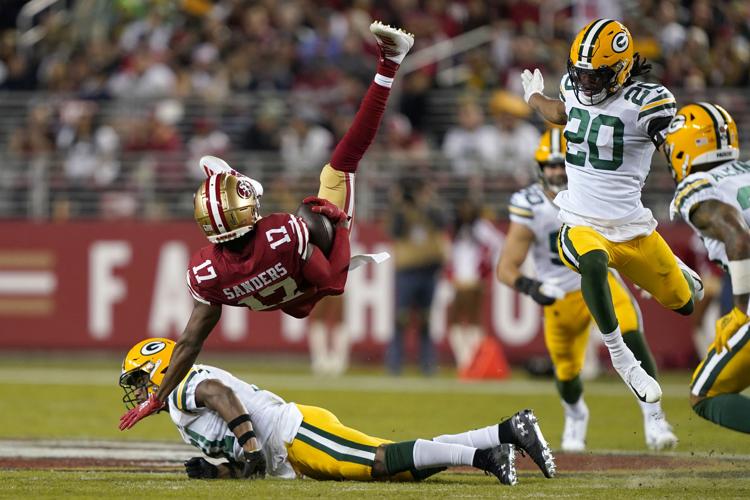 49ers 37, Packers 8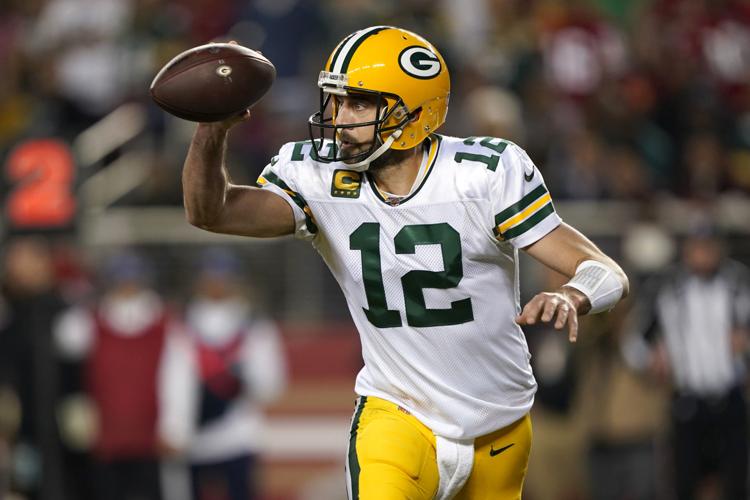 49ers 37, Packers 8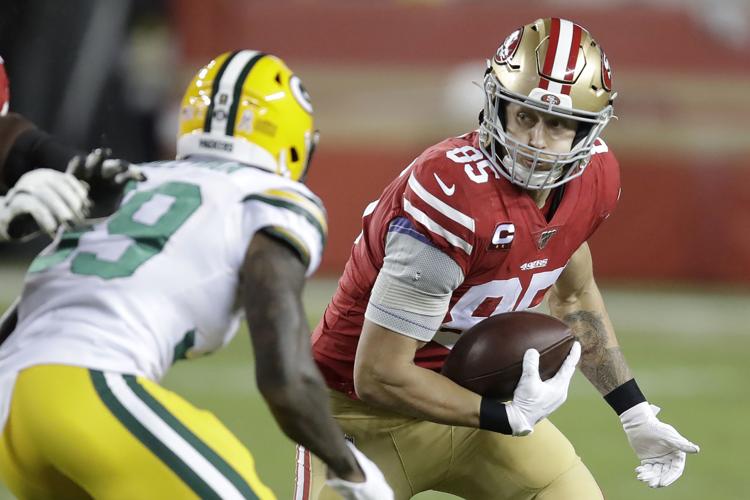 49ers 37, Packers 8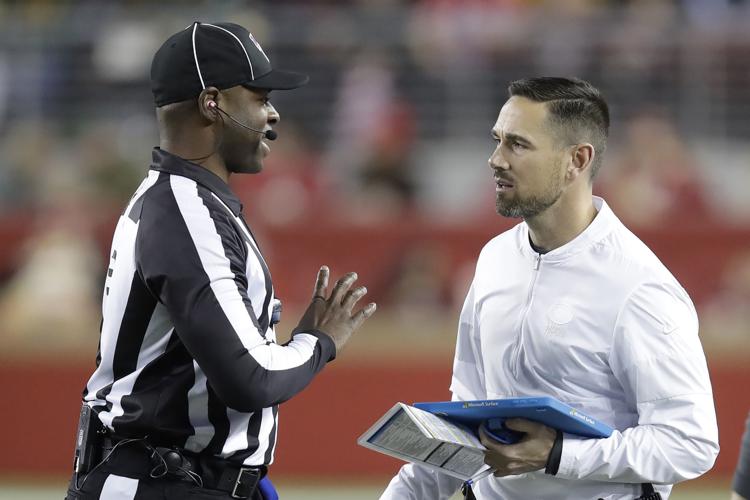 49ers 37, Packers 8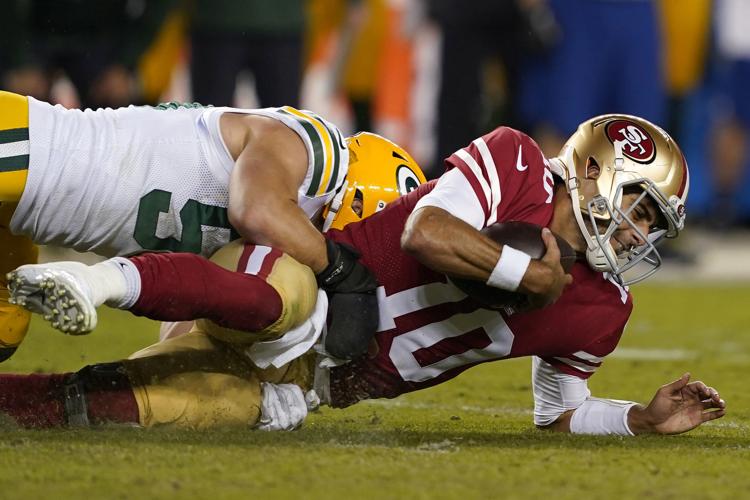 49ers 37, Packers 8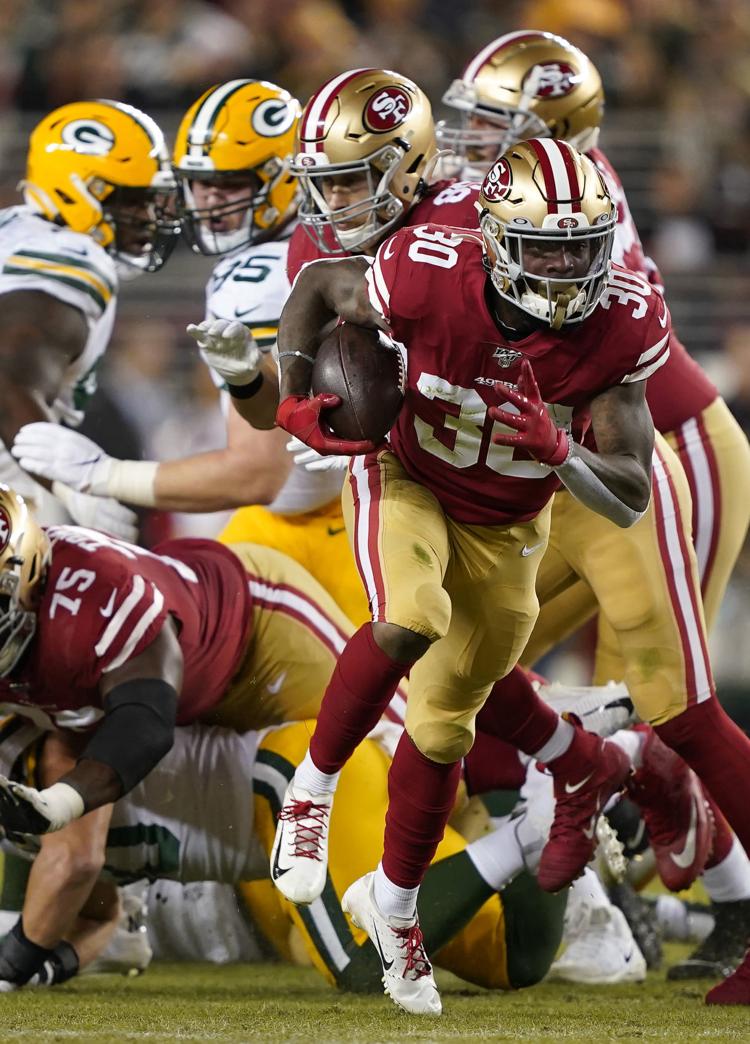 49ers 37, Packers 8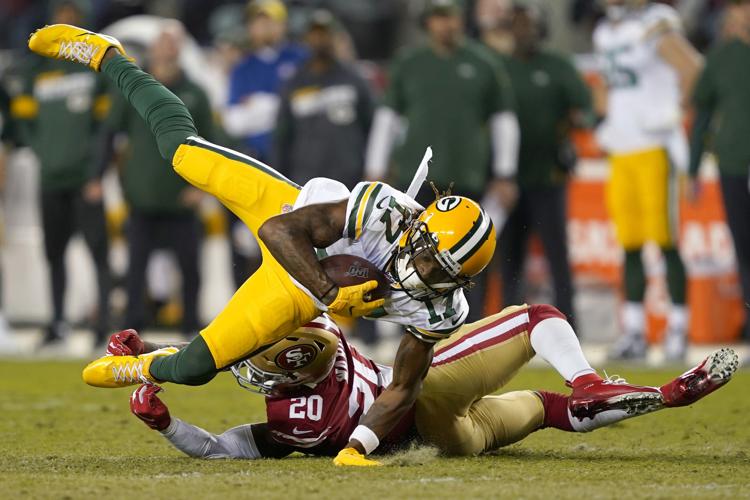 49ers 37, Packers 8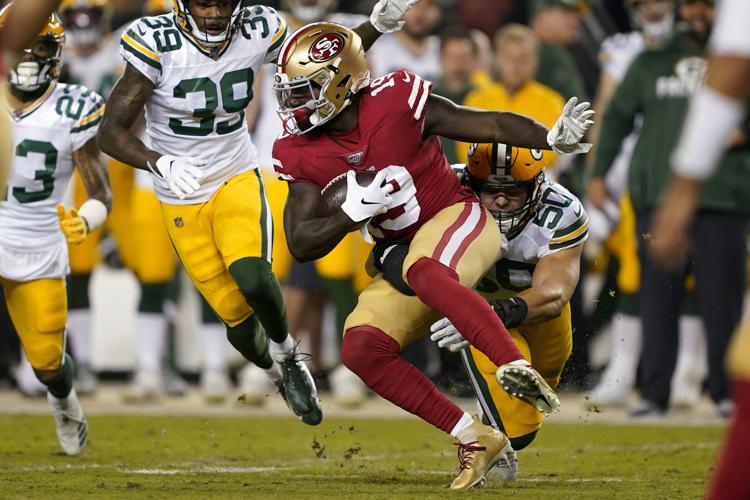 49ers 37, Packers 8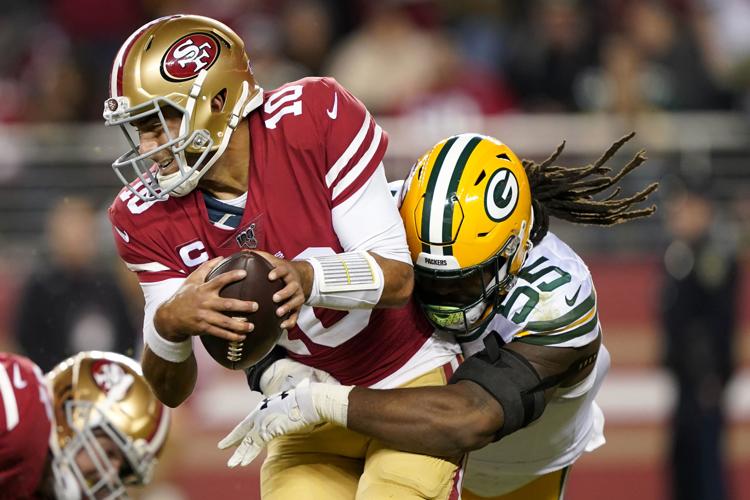 49ers 37, Packers 8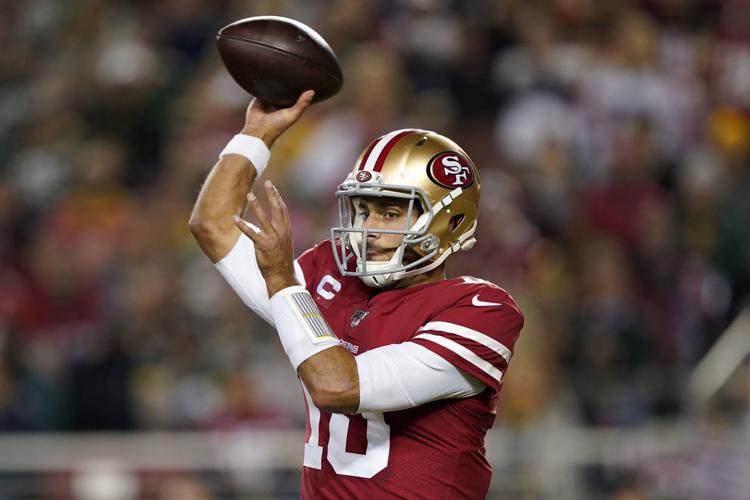 49ers 37, Packers 8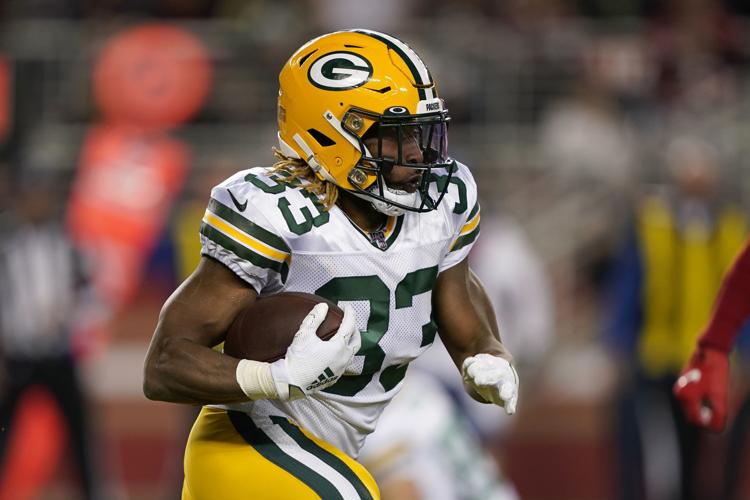 Arik Armstead, Nick Bosa, Aaron Rodgers, AP photo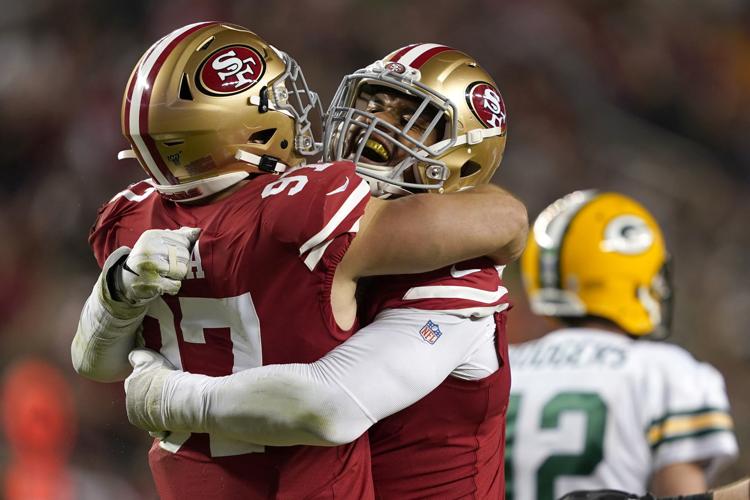 49ers 37, Packers 8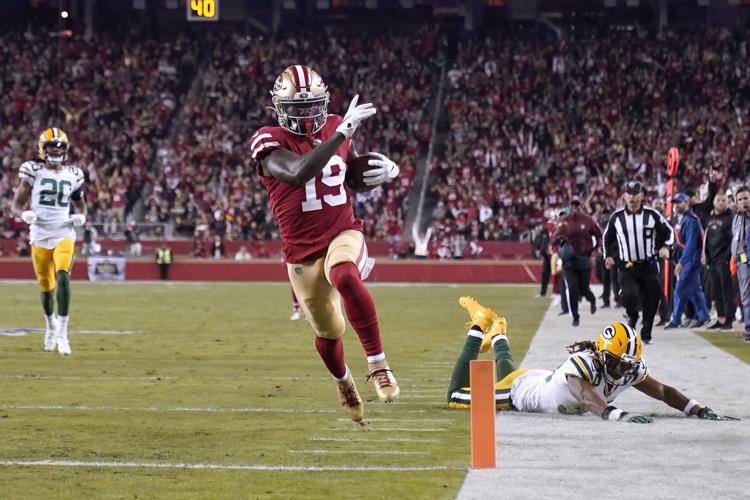 49ers 37, Packers 8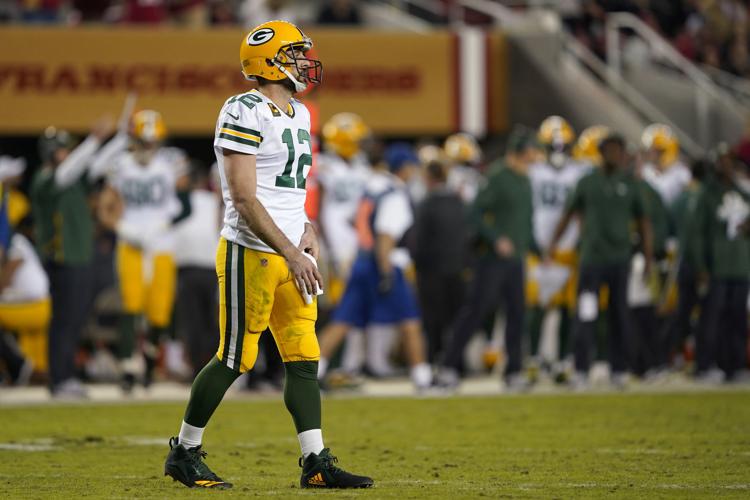 49ers 37, Packers 8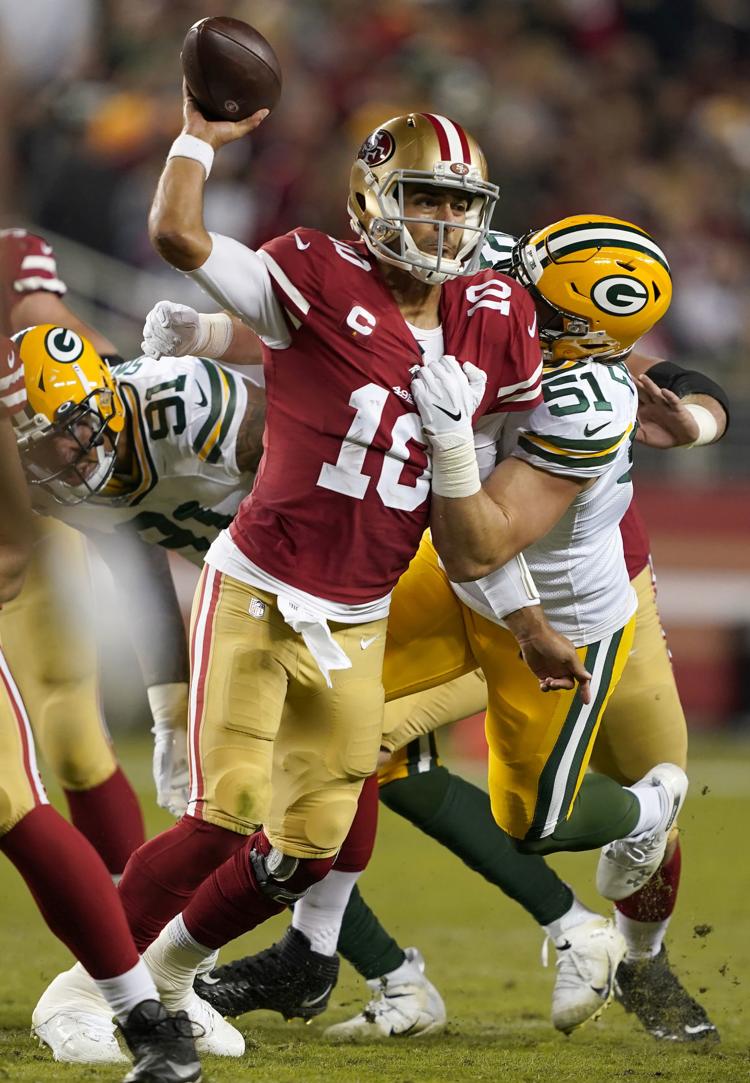 49ers 37, Packers 8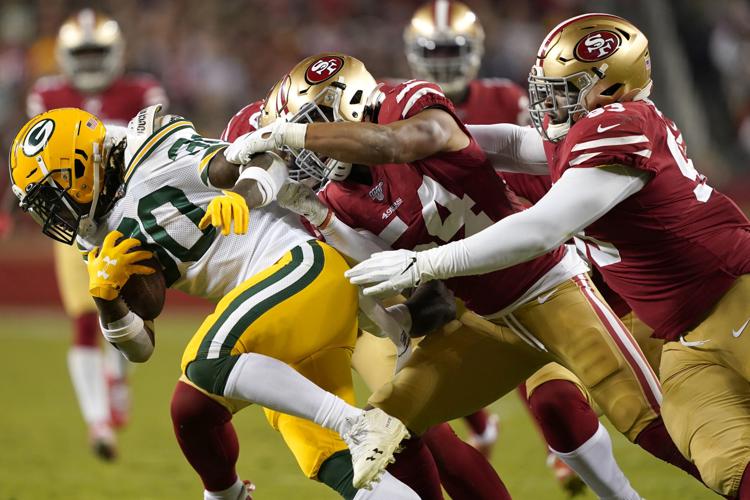 49ers 37, Packers 8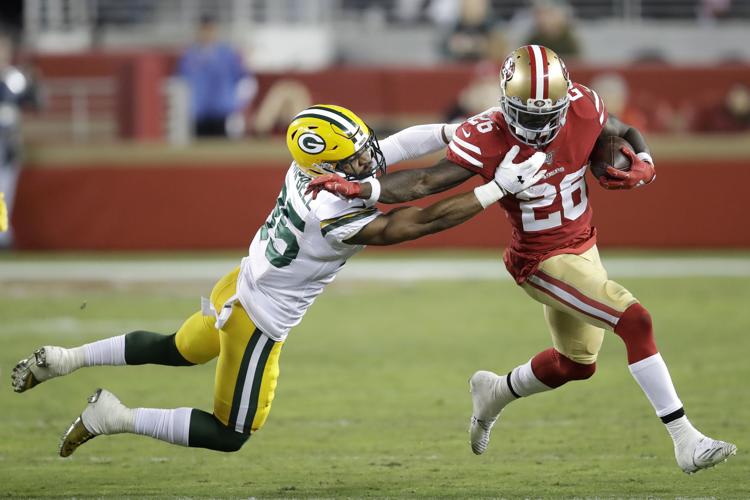 49ers 37, Packers 8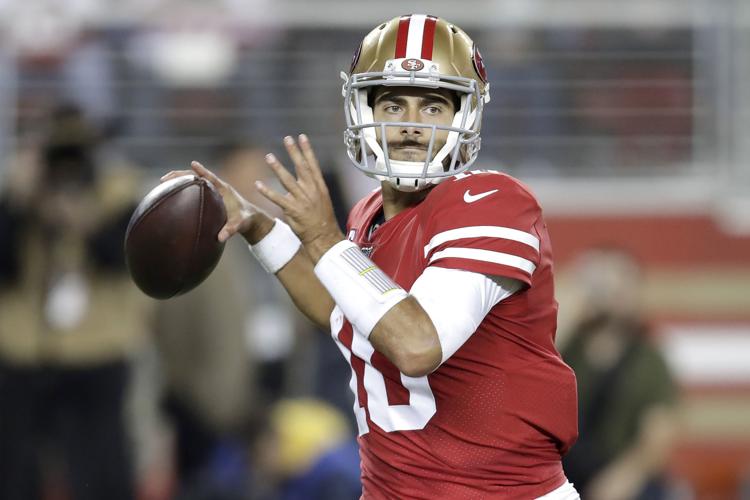 49ers 37, Packers 8
49ers 37, Packers 8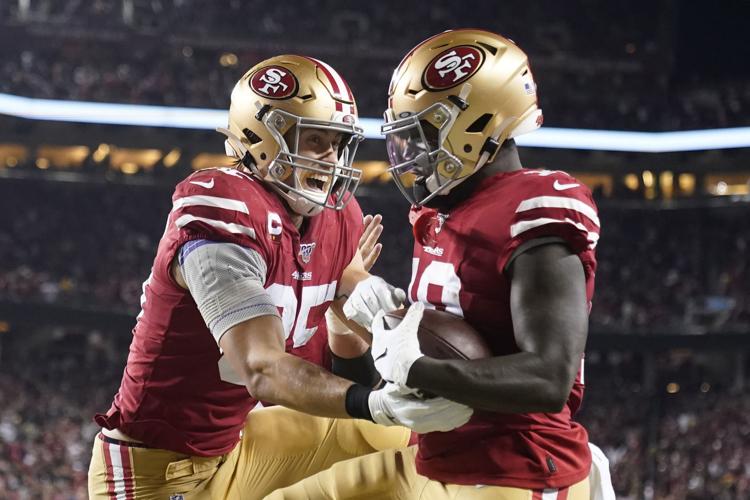 49ers 37, Packers 8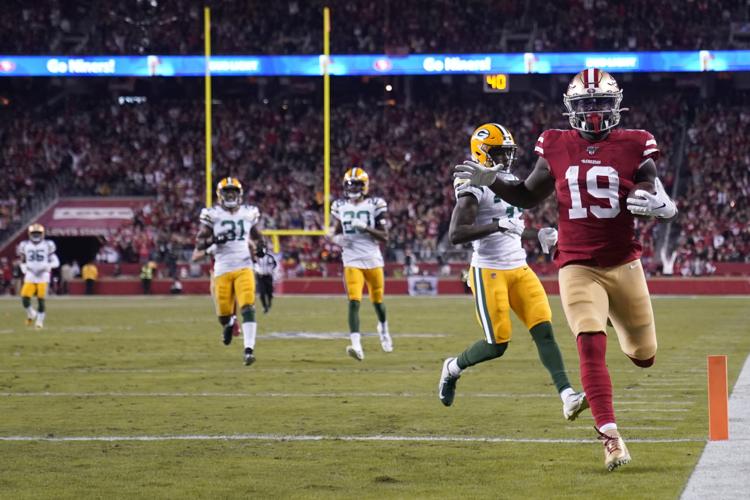 49ers 37, Packers 8