GREEN BAY — Even as the victories piled up, Aaron Rodgers' critics chirped.
Was the Green Bay Packers quarterback finally showing his age? Had a career's worth of injuries eroded his skills? Had he lost his legendary accuracy? Was he a poor fit for the quick-rhythm offensive system installed by first-year coach Matt LaFleur? Would he and LaFleur collaborate or clash over the new scheme?
The body-language police in the national media had ready answers for all those questions, especially when the Packers offense kept misfiring during the early stages of the season, but Rodgers kept getting better by the week and Sunday at Lambeau Field he answered any and all critics in the most emphatic way possible.
OK, so he was only perfect in the eyes of NFL statisticians. But Rodgers' 158.3 passer rating — the highest mark possible — in the Packers' 42-24 rout of the Oakland Raiders showed that he can still fling the football as well or better than anyone and that he and LaFleur might well be forming a harmonious partnership, one that could carry the Packers, now 6-1 on the season, back to the top of the NFL.
The fact that Rodgers completed 25 of 31 passes for 429 yards and five touchdowns while throwing to a bunch of aging tight ends and inexperienced wide receivers in the absence of No. 1 wide receiver Davante Adams only goes to show how comfortable he is getting in LaFleur's system. It was the first time in Packers history that a quarterback achieved a 158.3 rating and it eclipsed his personal best of 155.4 set 10 years ago against the Cleveland Browns.
"The dude was perfect today, right? A perfect passer rating," fullback Danny Vitale said. "I think Coach said that's the first time that's ever happened here. Pretty dang cool, man. That's pretty awesome. When we have guys down, we know what he can do. Everybody knows what he's capable of. It's good to see that come to fruition."
The best part was that it came to fruition within the parameters of LaFleur's radically altered offense. Behind near-perfect pass protection, Rodgers used all of the field, all of his receivers and all of his skills.
He delivered the ball quickly and decisively on short routes. He completed shot plays down the field. He made several of his patented on-the-move throws. He even delivered several balls as he was getting drilled by defenders. Oh, and he ran for a touchdown, too.
"This dude's ridiculously talented," center Corey Linsley said. "He's a great dude. He's a perfectionist. All the stuff you hear, it's great to see it come to fruition and have him have this unbelievable game. We're all happy for him. But honestly, it's nothing new to us. It seems like another day at the office. It was just, Aaron is on today."
You have free articles remaining.
Register for more free articles
Stay logged in to skip the surveys
Boy, was he ever. Rodgers spread completions around to eight different receivers. He had throws of 21 or more yards to six different receivers. He fired touchdown passes to five different receivers. He also had a drop, an intentional throwaway and a 46-yard completion to wide receiver Geronimo Allison that was negated by an Oakland penalty, or he would have been even more perfect.
Rodgers orchestrated an 80-yard drive just before halftime that resulted in a 37-yard touchdown pass to wide receiver Jake Kumerow with 12 seconds left. On the first play of the second half, his surprise 59-yard strike to wide receiver Marquez Valdes-Scantling led to another touchdown and a 28-10 lead.
"I think this was the most complete that I've played," Rodgers said. "I felt good about the timing, there are a lot of balls thrown on time. Obviously the line played fantastic. ... Gave me a lot of clean pockets where I could just throw, and then a few times I had to hang in there or move slightly and we were able to complete those, and then guys made plays."
That's the way LaFleur's offense is supposed to look. Some wondered if Rodgers would accept that approach, since the offense calls for more running plays and many quick timing throws and he's made a career out of buying time outside the pocket in search of the big play.
Could LaFleur teach an old dog — Rodgers is 35 — some new tricks? Was Rodgers willing to learn? After Sunday, it seems like the two have met happily somewhere in the middle and the offense, while still a work in progress, has once again become a force.
"It feels good," Rodgers said. "I feel like this has been coming, I really do. I feel like we've been building and I've been feeling a lot more comfortable and Matt's been feeling more comfortable with him calling it for me and feeling when I'm in that rhythm and when to be aggressive and when to pull back. You love it when you have a couple good positive drives, you go down and get a touchdown end of the half there after a nice stand, and you come in the locker room and talk about stuff and the first play is a shot play. Just love that. I didn't throw a great ball to MVS, but loved the aggressive nature he's calling. When we've been at our best over the years, it's being aggressive and knowing when to dial it back."
Rodgers isn't going to be perfect every week and neither is the offense. But Sunday's win was the best evidence yet that Rodgers is well-positioned to silence his critics.
---
Photos: Packers crush Raiders as Aaron Rodgers turns in stellar performance
Packers 42, Raiders 24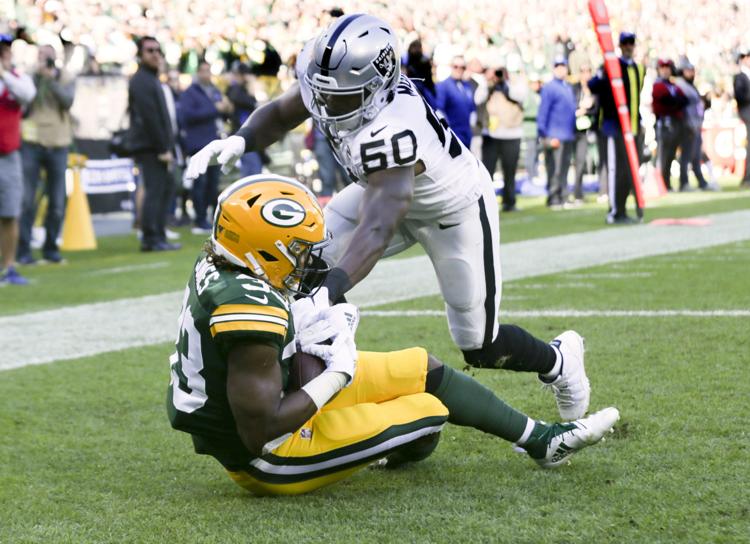 Packers 42, Raiders 24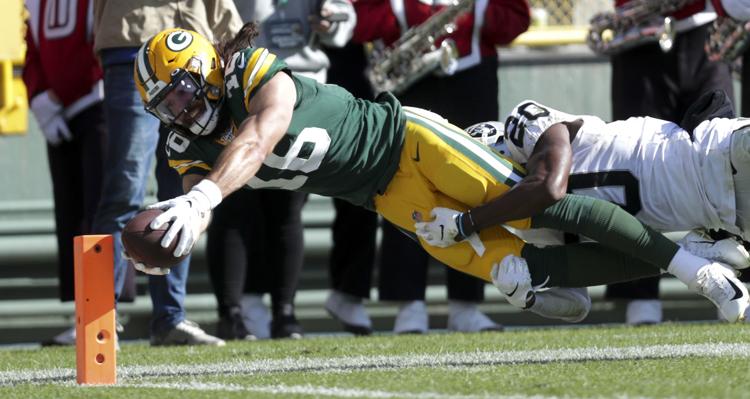 Packers 42, Raiders 24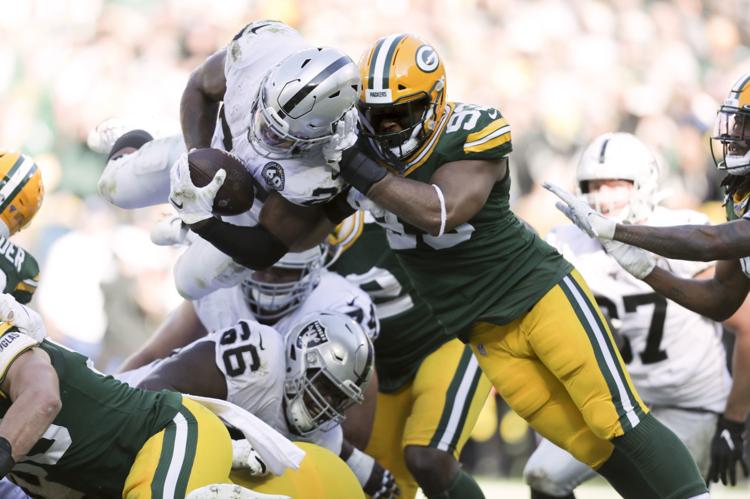 Packers 42, Raiders 24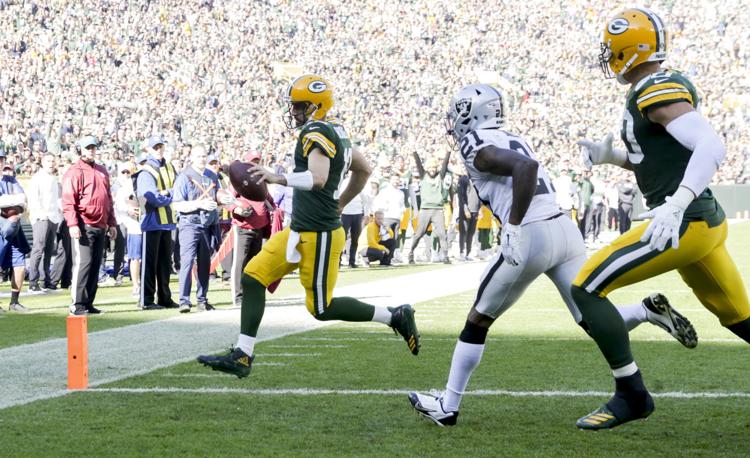 Packers 42, Raiders 24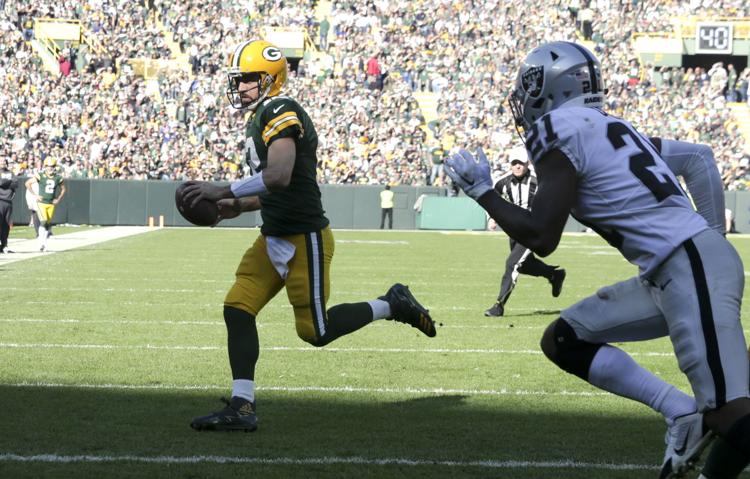 Packers 42, Raiders 24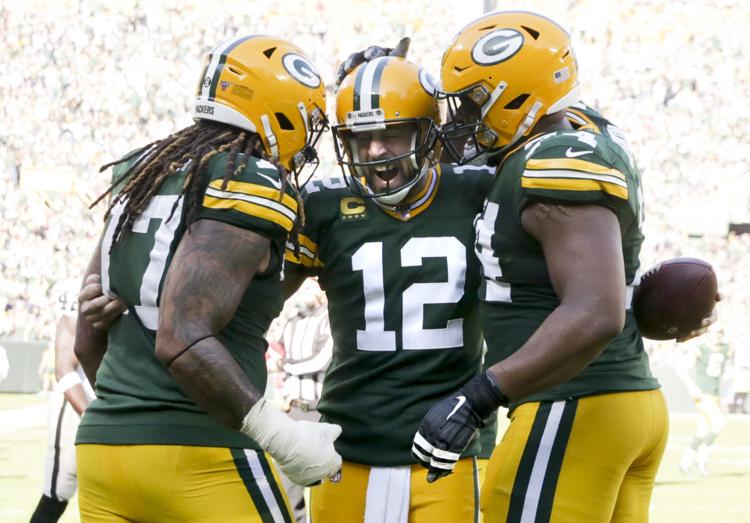 Packers 42, Raiders 24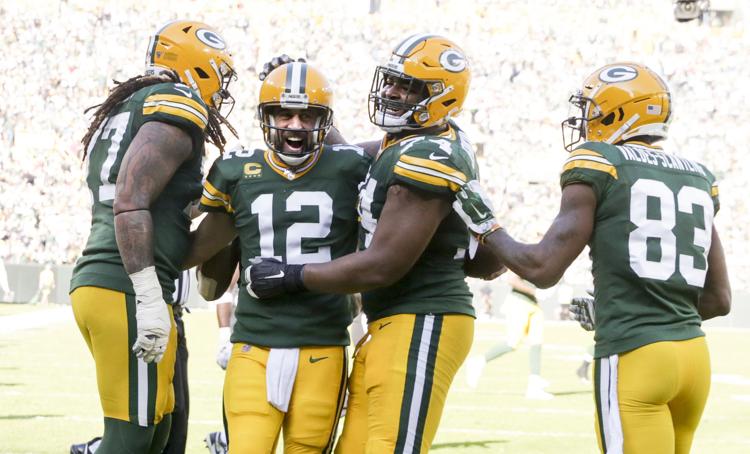 Packers 42, Raiders 24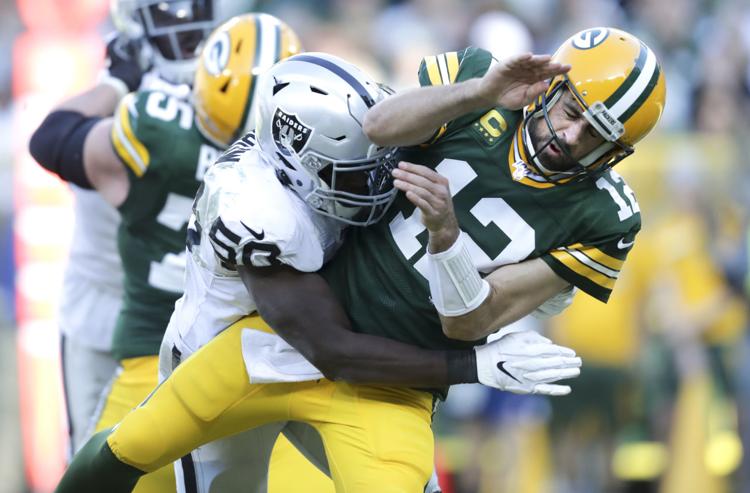 Packers 42, Raiders 24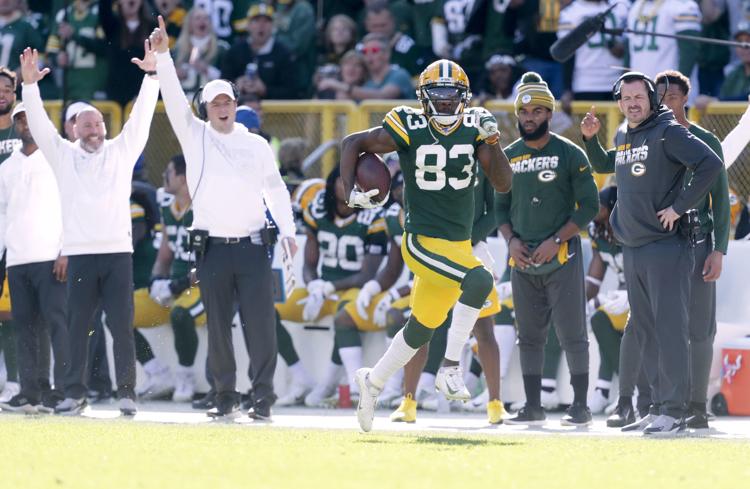 Packers 42, Raiders 24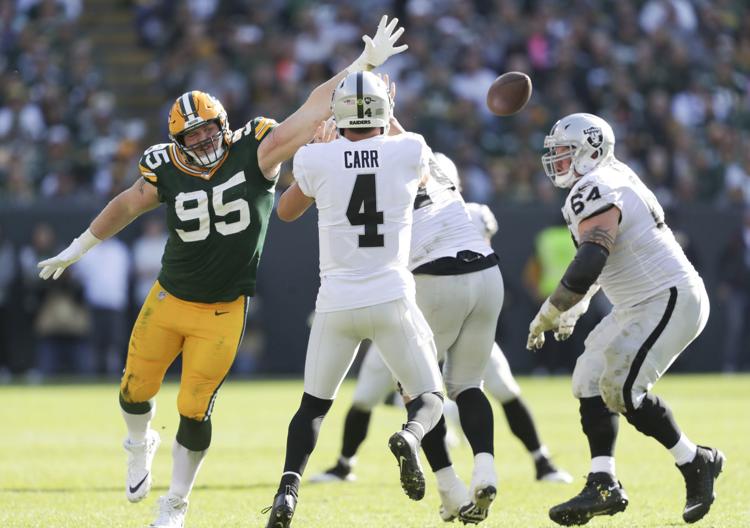 Packers 42, Raiders 24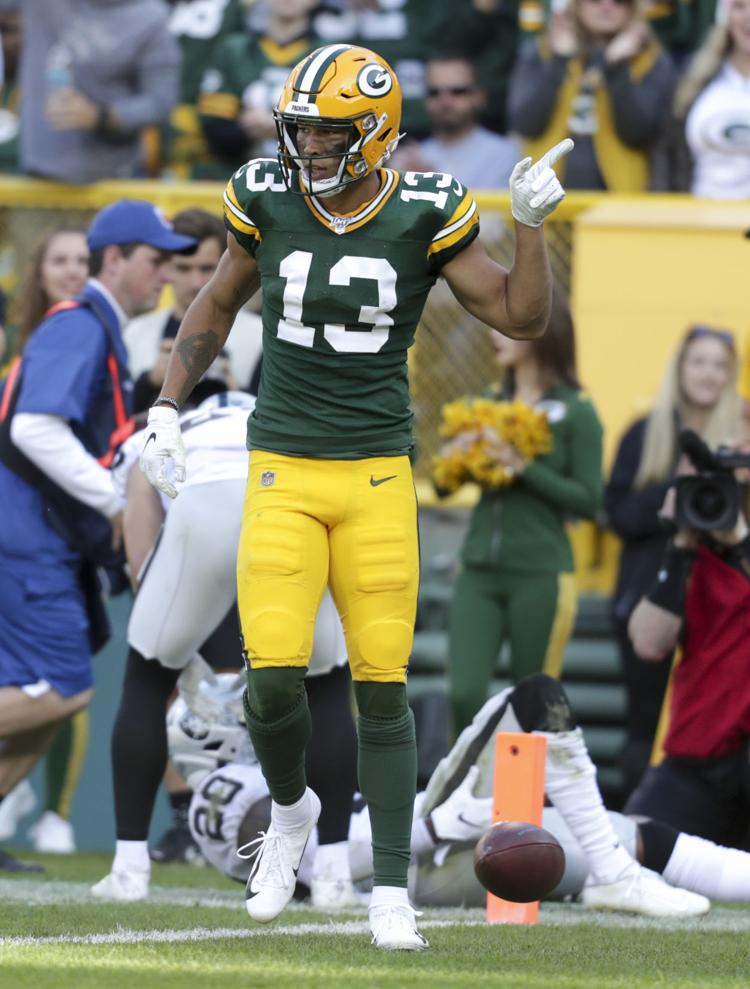 Packers 42, Raiders 24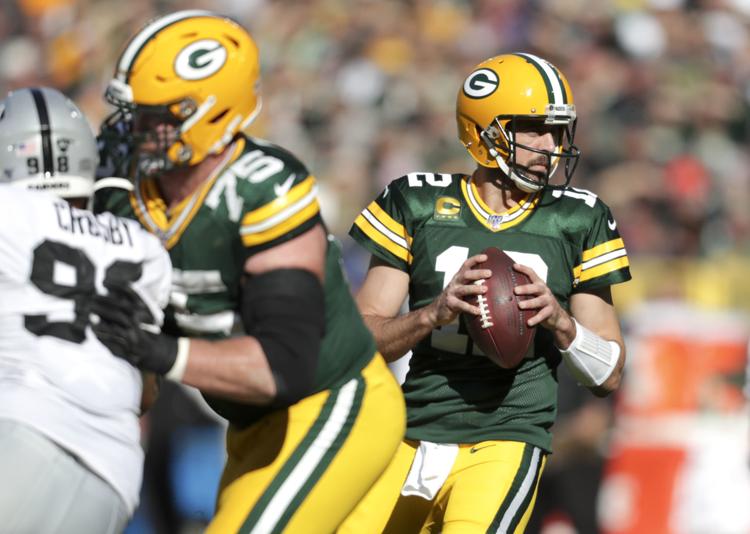 Packers 42, Raiders 24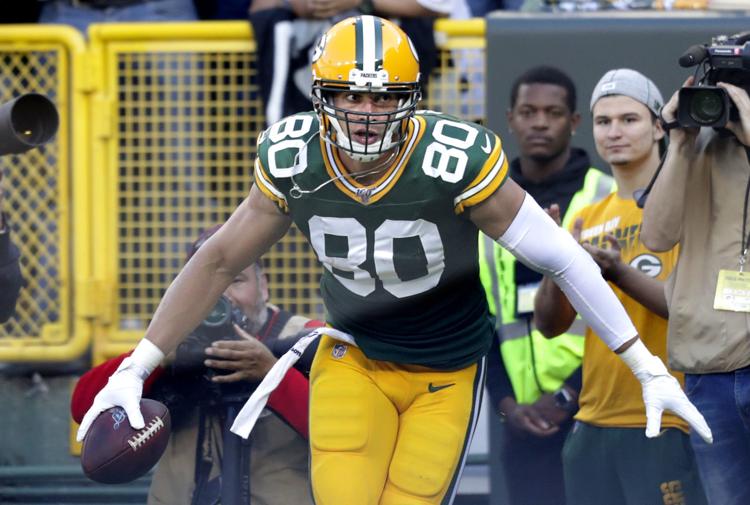 Packers 42, Raiders 24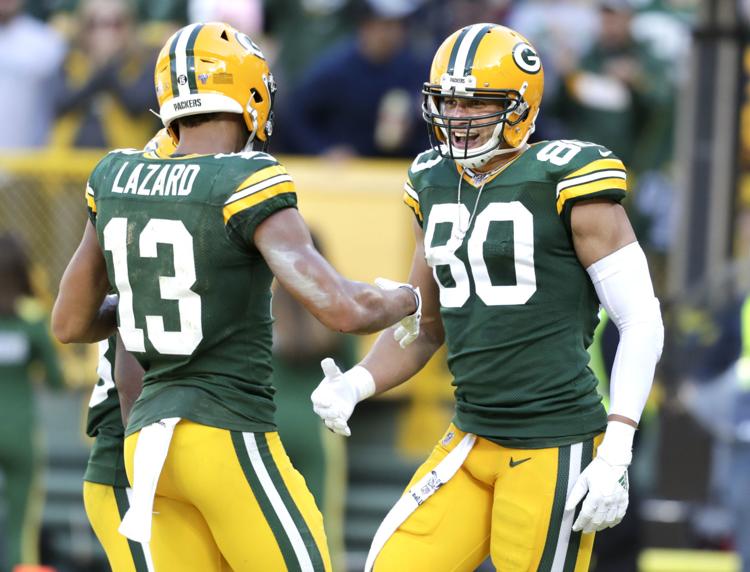 Packers 42, Raiders 24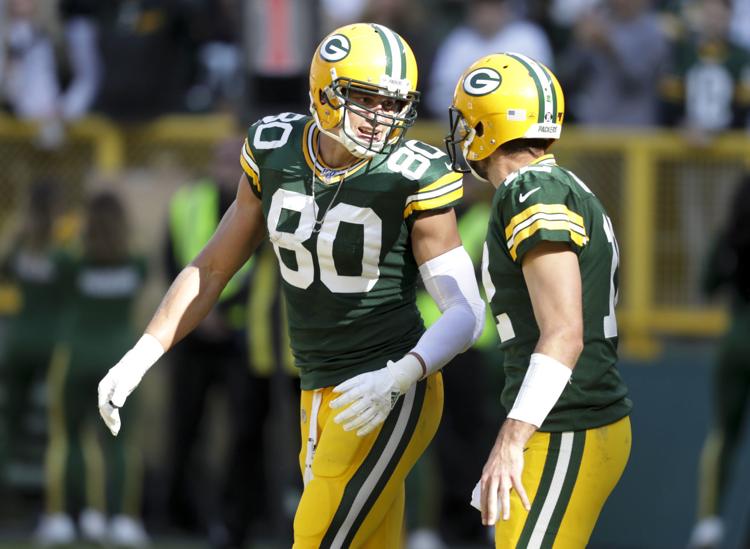 Packers 42, Raiders 24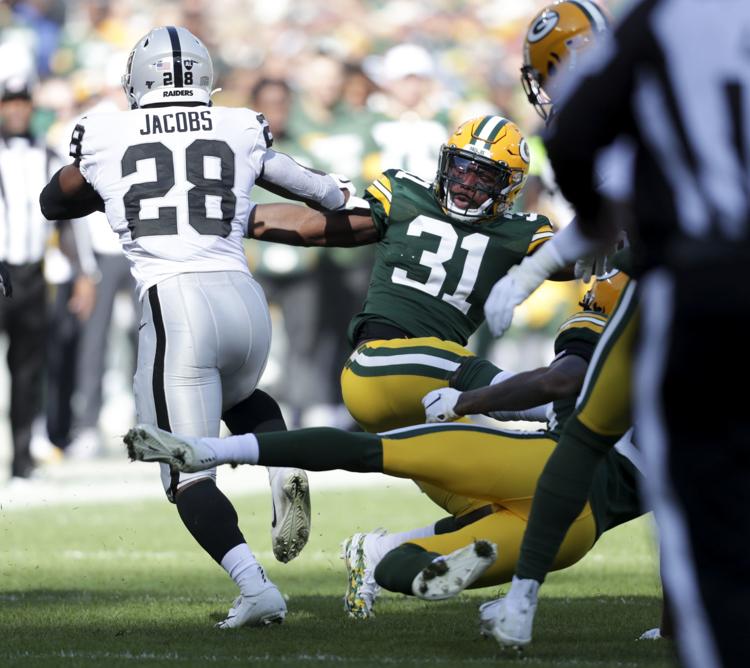 Packers 42, Raiders 24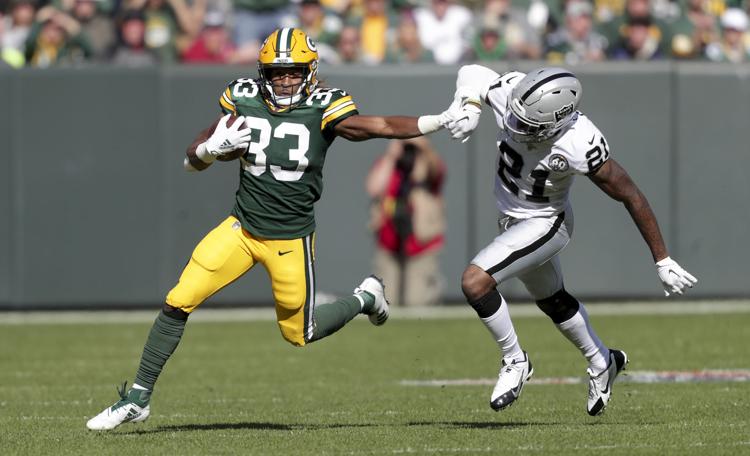 Packers 42, Raiders 24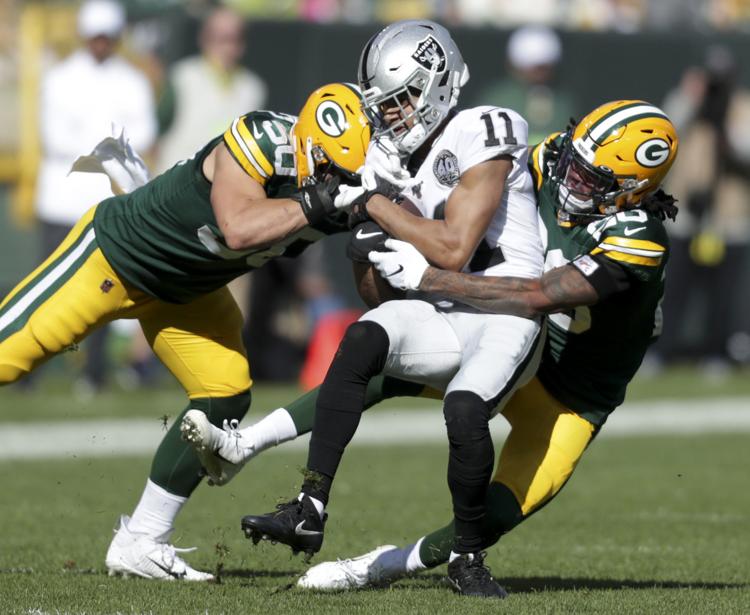 Packers 42, Raiders 24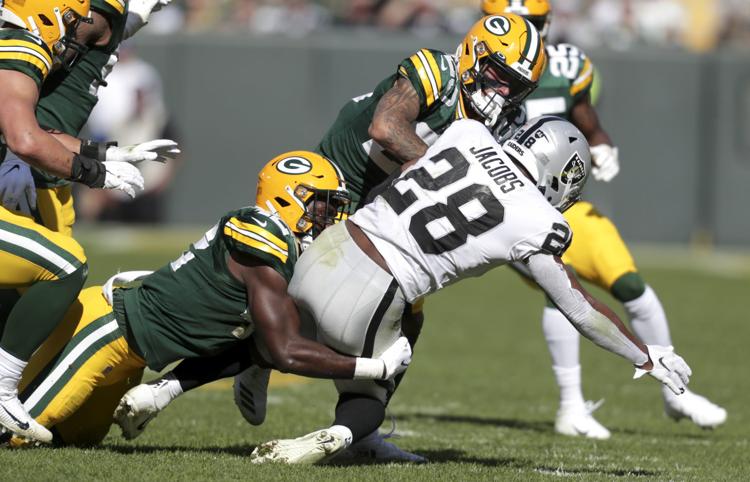 Packers 42, Raiders 24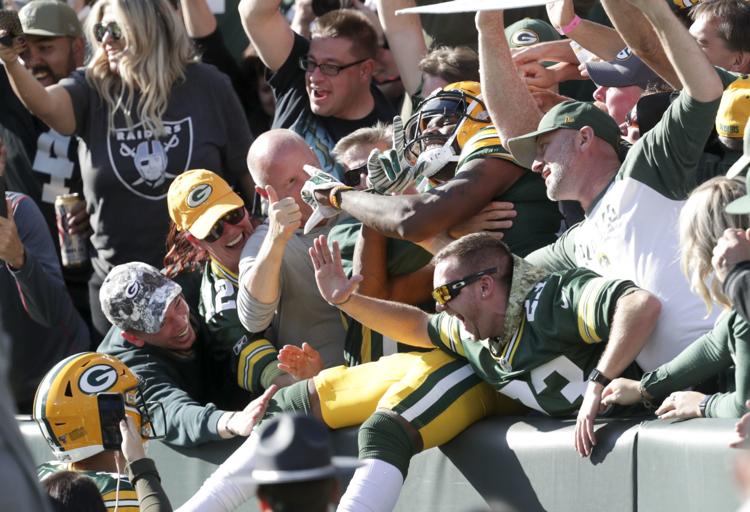 Packers 42, Raiders 24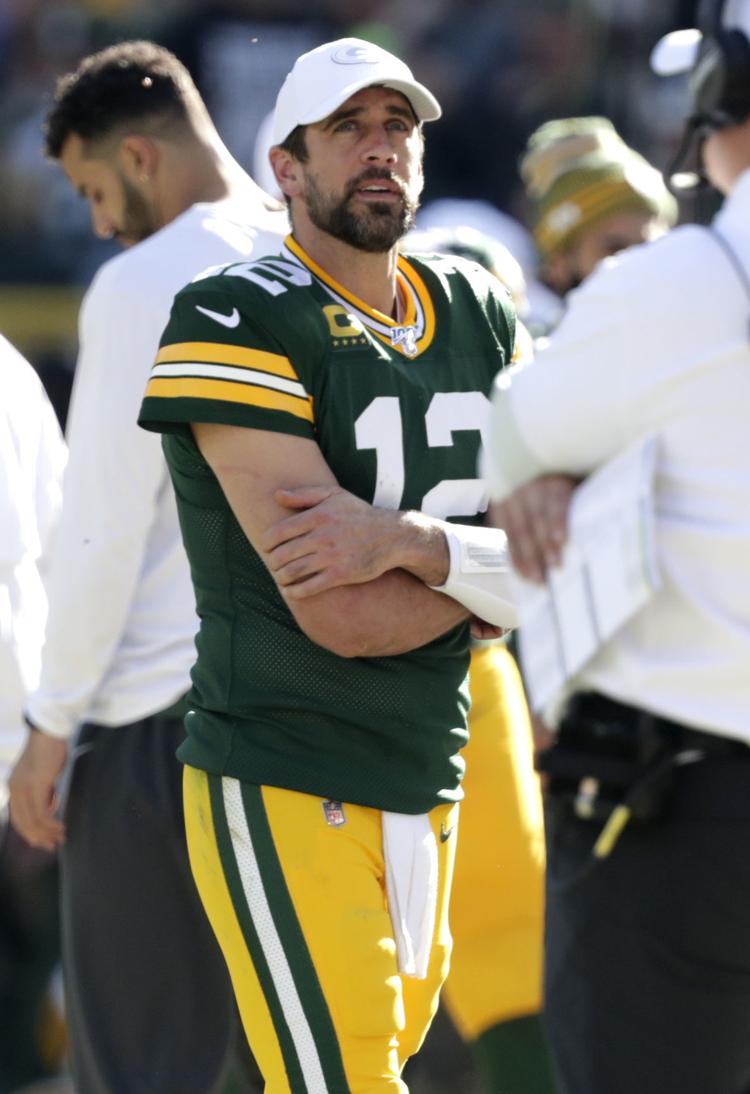 Packers 42, Raiders 24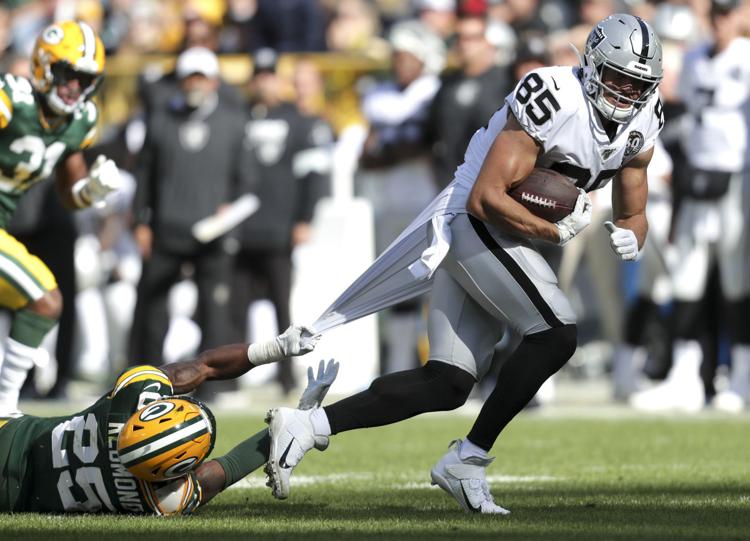 Packers 42, Raiders 24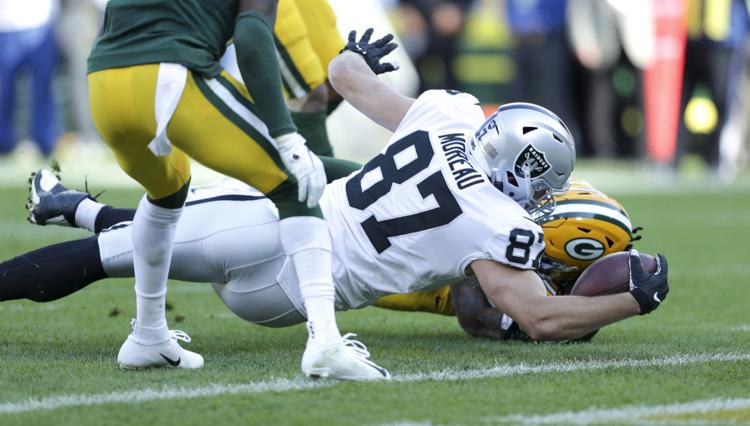 Packers 42, Raiders 24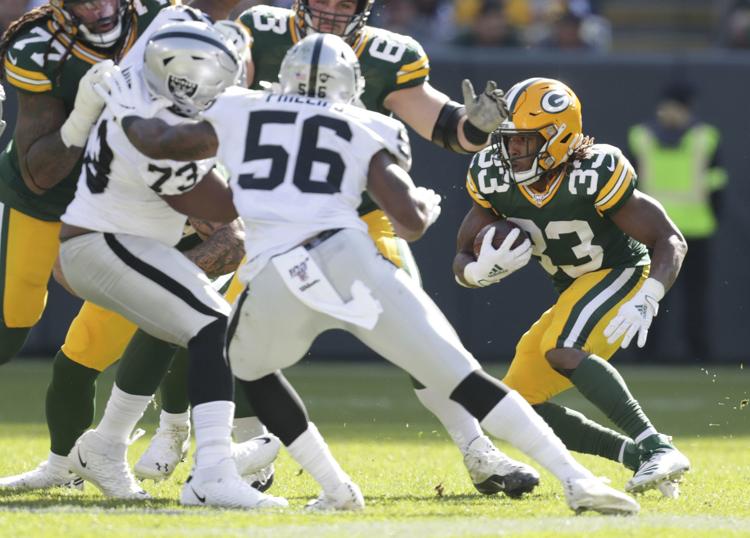 Packers 42, Raiders 24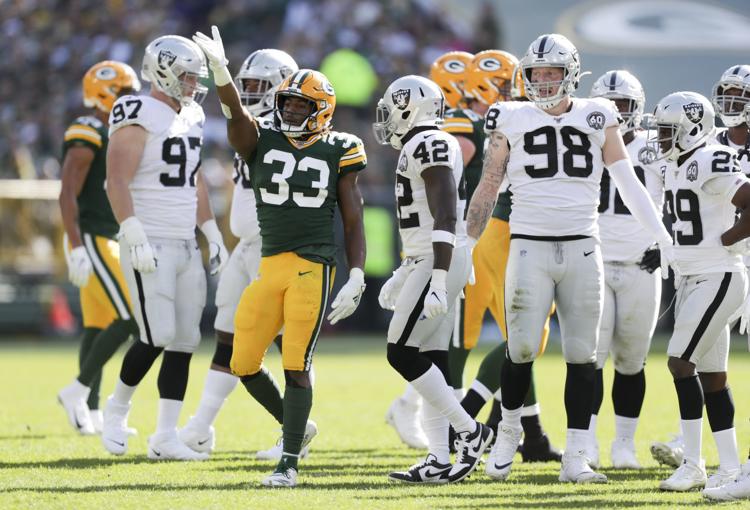 Packers 42, Raiders 24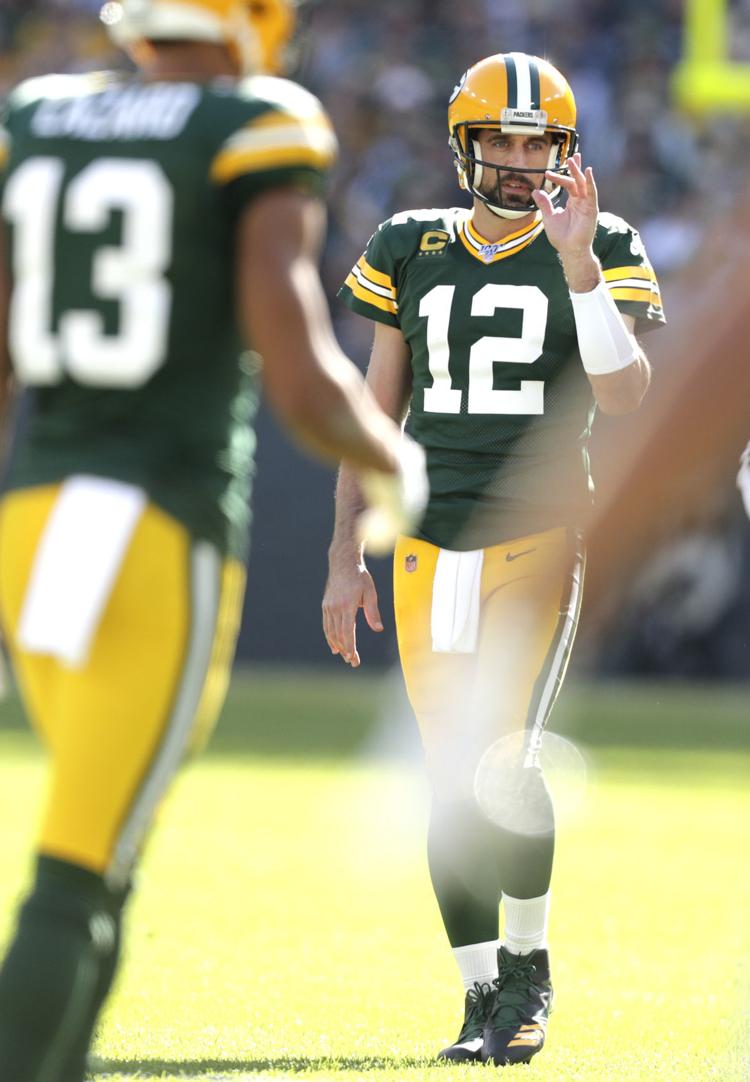 Packers 42, Raiders 24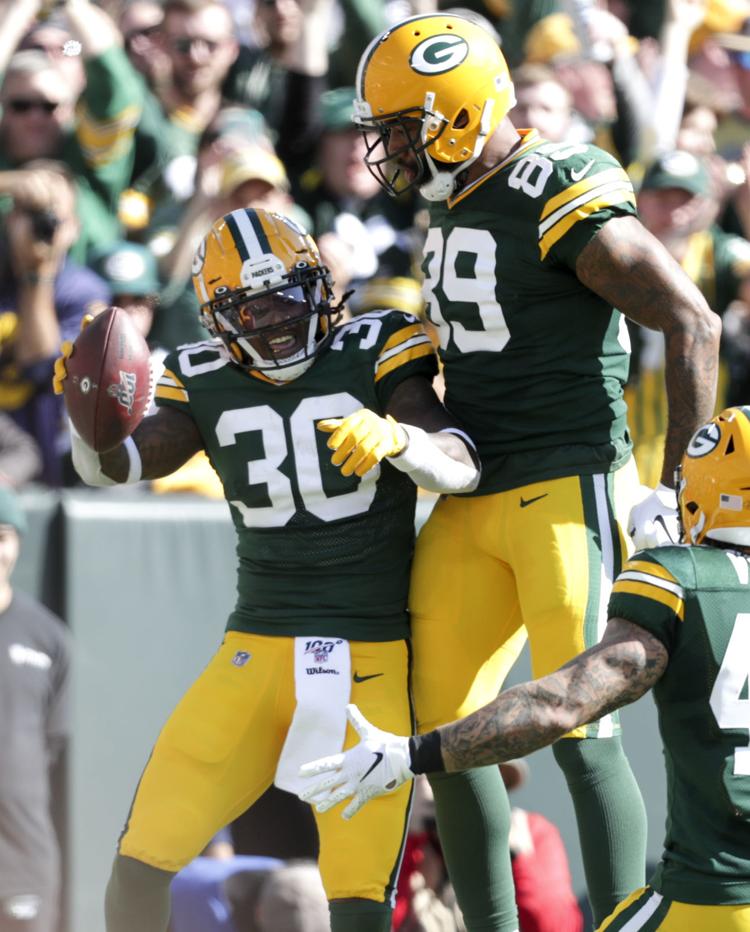 Packers 42, Raiders 24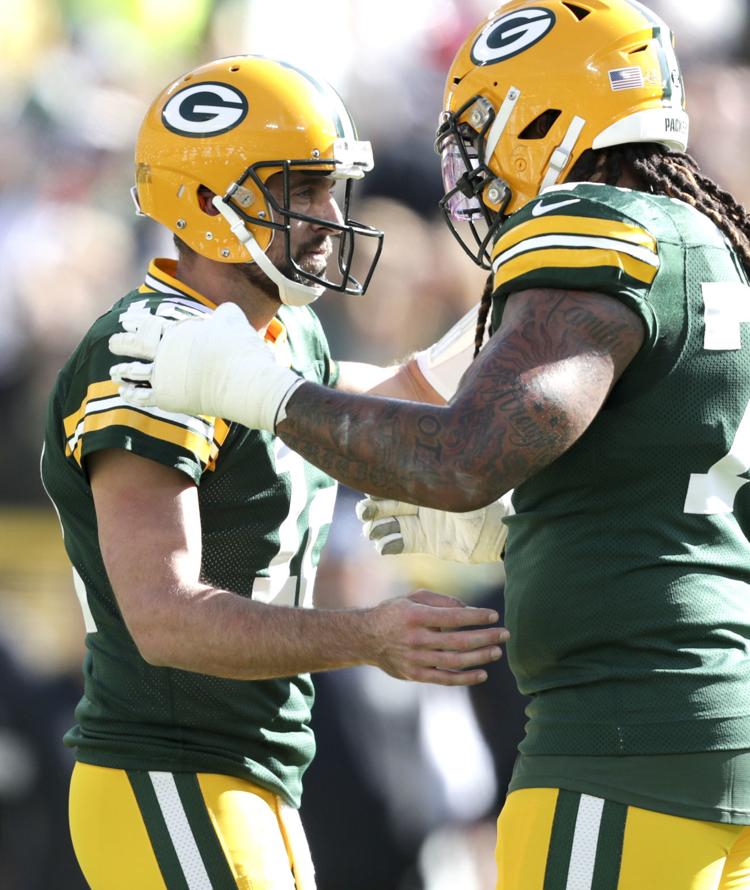 Packers 42, Raiders 24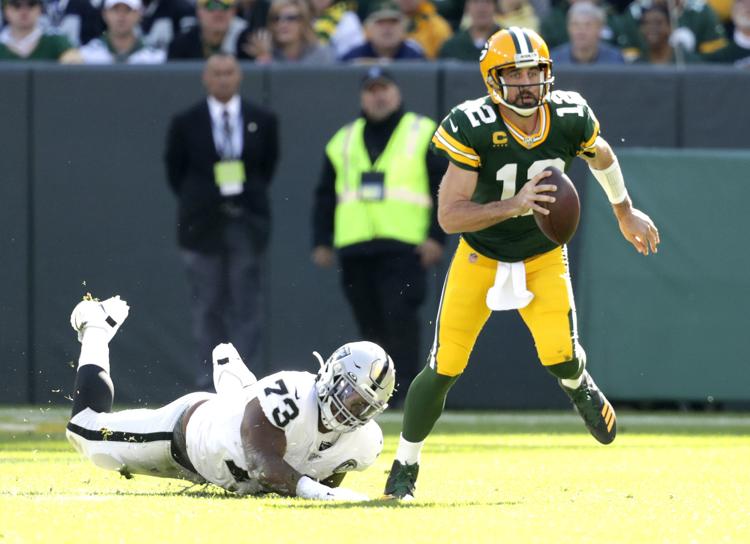 Packers 42, Raiders 24