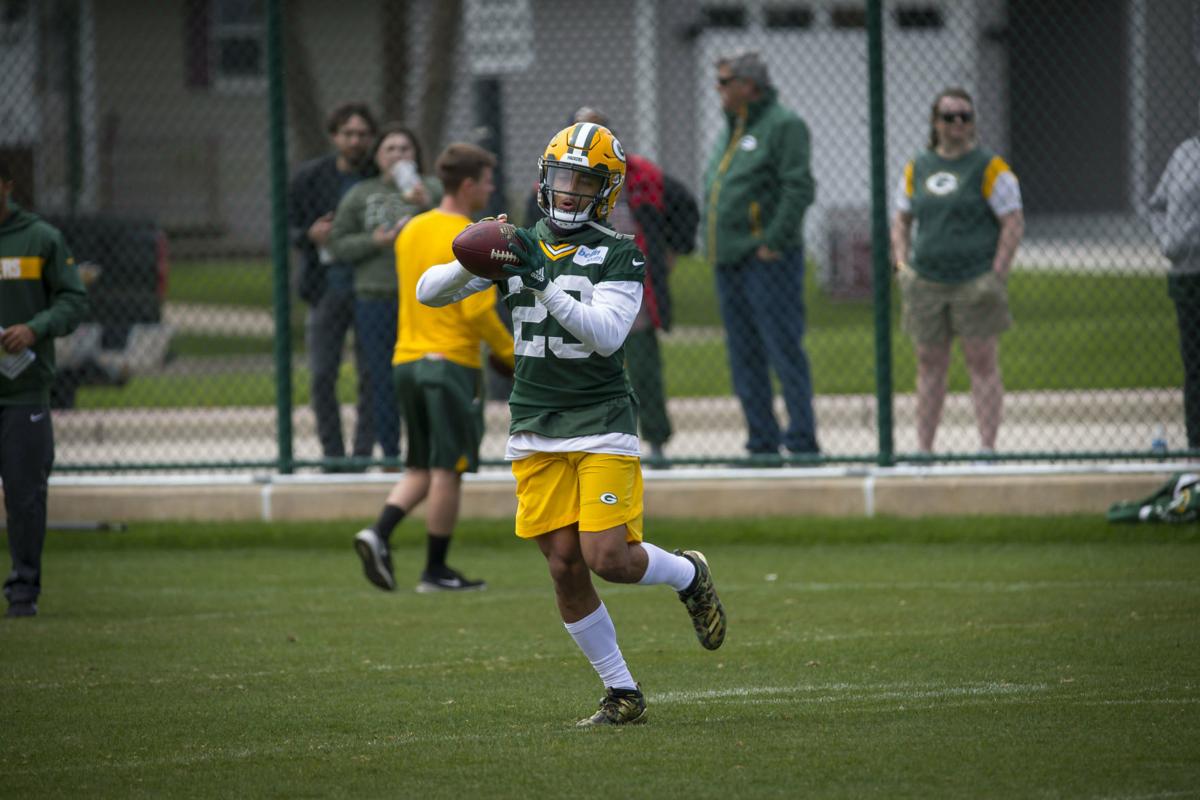 GREEN BAY — Jaire Alexander has big plans for his second NFL season. And the Green Bay Packers' ultra-confident cornerback has no problem talking about it.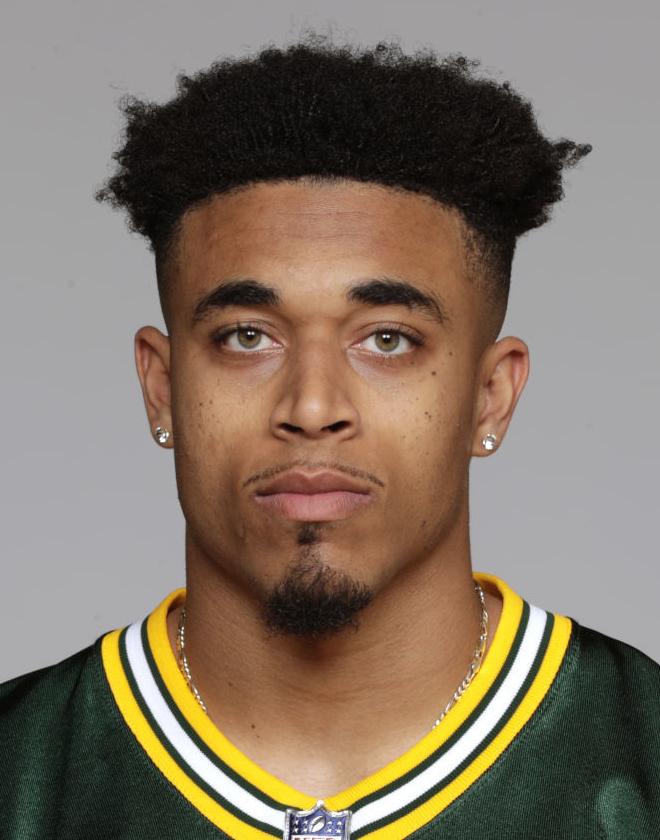 "I just want to have a good year. For real, I see myself in the Pro Bowl. I see myself as an All-Pro," Alexander said during a break in organized team activity practices last week. "I have all the confidence in the world. Last year was a great starting point for me, but this year is going to be my 'dog' year. I'm putting my stamp on that."
But for as well as Alexander played as a rookie first-round pick a year ago, his numbers were a microcosm of the Packers' defense as a whole under new defensive coordinator Mike Pettine. Alexander's strong performance came with just one interception — although he did have another pick wiped out by a controversial roughing-the-passer penalty against Clay Matthews that would have clinched a Week 2 victory over Minnesota — and he'll have to elevate that number to achieve the accolades he's expecting.
"We didn't get the ball out enough last year. But this year, that's going to change," Alexander said. "Our front seven, we have great edge rushers. I'm not even going to say 'good.' Those dudes are coming, so the ball is going to be out a lot faster."
With general manager Brian Gutekunst having added two versatile edge rushers in free agency (Za'Darius Smith, Preston Smith) and another with the first of his two first-round draft picks (Michigan's Rashan Gary), the Packers believe they will affect opposing quarterbacks far more than they did last year, when they had a surprising 44 sacks (tied for eighth in the NFL) but didn't generate enough pressure.
For whatever criticism — deserved or not — ex-defensive coordinator Dom Capers received during his nine-year tenure in Green Bay, there's no denying that his defenses took the ball away. From 2009 through '17, Capers oversaw a Packers defense that led the NFL in interceptions (176) and ranked second in total takeaways (243).
Last year, in Pettine's first season, the Packers managed just seven interceptions. Only the San Francisco 49ers had fewer (two), and the Packers' team leader in interceptions was a guy who was traded away in late October (safety Ha Ha Clinton-Dix, with three).
Overall, the Packers finished with a measly 15 takeaways, ranking them 29th in the NFL. Only the 49ers (seven) and Detroit Lions (14) took the ball away less often.
"(With) our defense, one of the areas that we really emphasized is attacking the football. And one thing I know that we need to do a better job of is getting the ball out," LaFleur said. "Those guys, you see that they're constantly poking at the football (in practice). If we can generate a bunch of turnovers on defense, that's going to increase our odds of winning the football game — because there's not a better indicator of wins and losses than the turnover battle."
Added defensive backs coach Jason Simmons: "Yeah, taking the ball away is definitely an emphasis of ours. We know and realize to win games, you have to create turnovers. To be a good defense, you have to eliminate big plays and create turnovers. The more we can get the ball in Aaron Rodgers' hands, the better team we'll be."
Pettine, whose group finished last season 18th in total defense (354.4 yards per game) and 22nd in scoring defense (25.0 points per game), joked with Gutekunst earlier this offseason that his defensive additions — the two Smiths, Gary, free-agent safety Adrian Amos and rookie safety Darnell Savage, the second of the Packers' two first-round draft choices — sent a very clear message.
"I told Gutey that it's apparent he doesn't think we're very good coaches — he needed to load the room up with some talent," Pettine said with a chuckle. "It's just nice to be on the same page, (to know) that we see the roster the same way. Gutey and I met right at the end of the season, and we were very much on the same page with what needed to be done moving forward."
Since taking over as GM in January 2018, Gutekunst certainly has invested heavily on the defensive side of the ball. In addition to the free-agent signings, Gutekunst has used all of his first-round picks on defense (Alexander, Gary, Savage) and two of his four second- and third-round picks (defensive back Josh Jackson in the second round last year and inside linebacker Oren Burks in the third).
Now, it's time for those investments to pay dividends — like the ones Alexander is predicting for himself.
"I see some talented players (on defense)," LaFleur said. "Again, this is a credit to Gutey. We definitely added some key pieces. Those guys are really solid young players and I'm excited to see where the defense goes. … I can definitely see the defense improving."