Jason Wilde offers three keys for the Green Bay Packers in their season opener on Sunday night against the Chicago Bears at Lambeau Field. 
1. RETURN OF THE MACK
Anyone who's seen "Ferris Buelller's Day Off" remembers Matthew Broderick's title character crashing a tony restaurant with his friends and claiming to be Abe Froman, the Sausage King of Chicago. (That was a real guy, by the way.)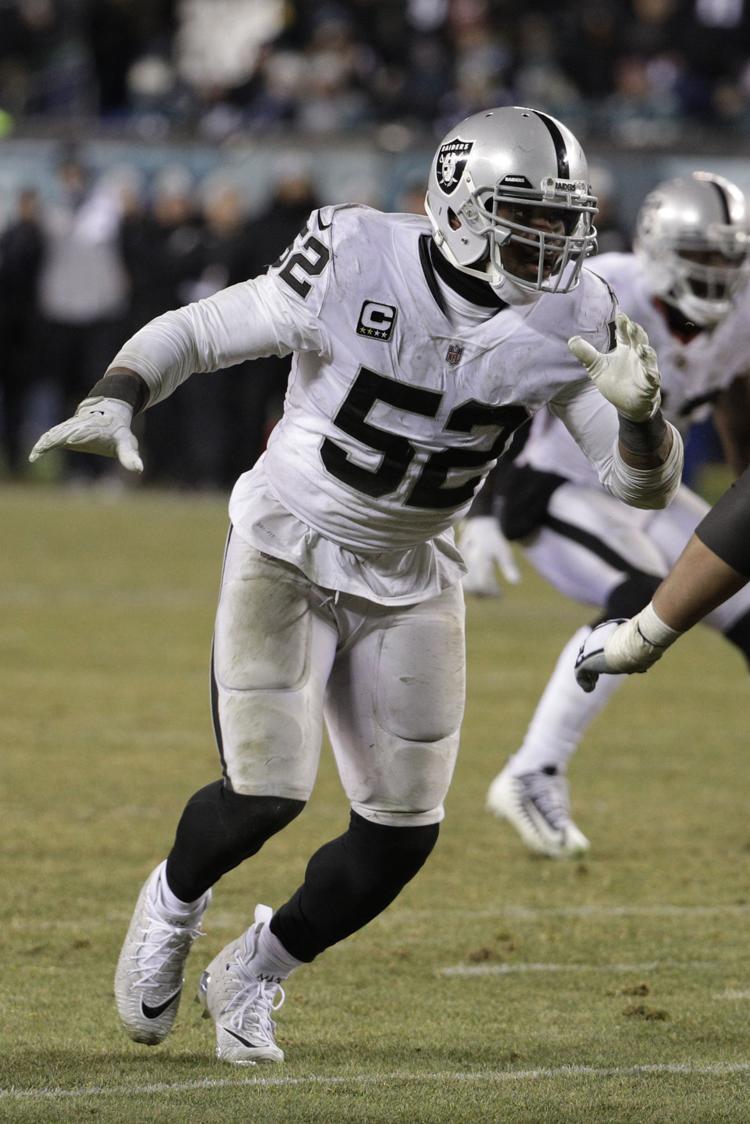 While new Bears pass-rusher Khalil Mack might not be twisting and shouting on a parade float just yet, his arrival from the Oakland Raiders in a trade last weekend has been transformative for the Bears' hopes for the season. Now, it's time to see just how effective the new Sack King of Chicago can be after missing all of the Raiders' training camp while holding out.
"You feel the excitement and the energy," Mack said at midweek. "I mean, it's really not about changing the perception. You can't really base things on perception. You want to go out and actually make the impact. That's what I'm looking forward to doing."
Bears first-year coach Matt Nagy says he's aiming for Mack to play 20-25 plays against the Packers, and the 2016 NFL defensive player of the year has shown while compiling 40.5 sacks over the past four seasons, all it takes is a play or two for him to dramatically alter a game. It'll be incumbent on Packers tackles David Bakhtiari and Bryan Bulaga to prevent that from happening.
"Obviously he's an excellent football player, he's been a productive player for a long time in the league. It's going to be interesting to see how he's utilized," Packers offensive coordinator Joe Philbin said. "It's one of the fun things about coaching in the opening game of the season — there's a lot of adjusting going on. You have to be flexible, you've got to be adaptable. So we're going to have to see how he's utilized, when he's utilized and see how we can make sure he doesn't impact the game."
2. SNAP DECISION
Special teams coordinator Ron Zook is a man of many phrases. Among his favorites? "It's not a problem until it's a problem. Then it's a big problem."
It might not be the headline-grabbing matchup that Mack vs. the Packers' offensive line is, but the team's decision to draft long-snapper Hunter Bradley in the seventh round this spring and then hand him the job at the end of training camp – even though some observers felt Zach Triner looked more consistent – is an important one.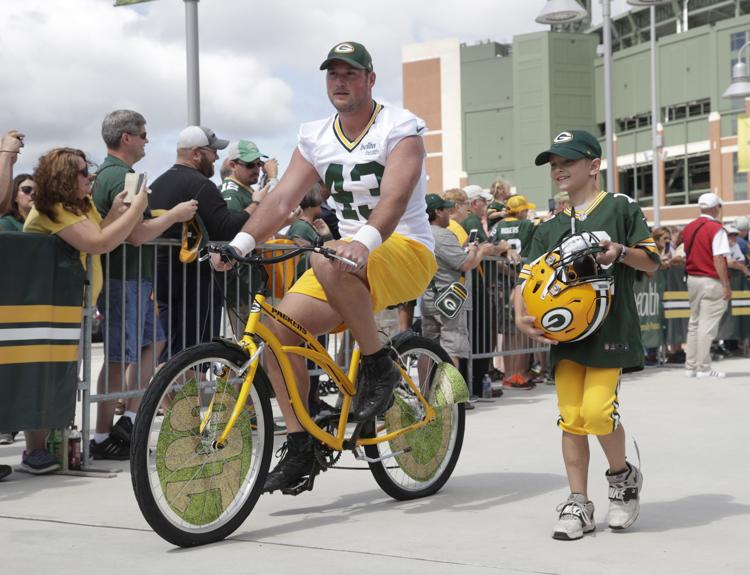 For while long-snappers are only noticed when something goes awry, it's been a long time since the Packers have had a snap on a punt or placekick go haywire. Veteran Brett Goode was also reliable, and now the Packers will be hoping that Bradley can embark on a similar career – starting with this game. Zook admitted Thursday that the decision was "close," but it's all on Bradley now.
"I believe I've been improving and I've got the tools to do everything I need to do to be successful in this league. I'll continue to sharpen those tools. I'm excited for a good season," Bradley said. "Trust me, my mind-set is the exact same as it has been since I got here. I want to continue to get better. I'm my biggest critic. I'm never going to be OK with results. It's still me vs. myself."
3. MIDDLE MAN
The unveiling of Mike Pettine's new Packers defense has to be one of the most highly anticipated aspects of the opener, since the new coordinator showed next to nothing in preseason of a scheme that has never finished outside the top 10 in total defense in his prior stops as a coordinator. While the entire unit will contribute to its success or failure – the cornerback group, for instance, appears to have gone from a roster weakness to a strength – it'll be interesting to see how the inside linebackers fare.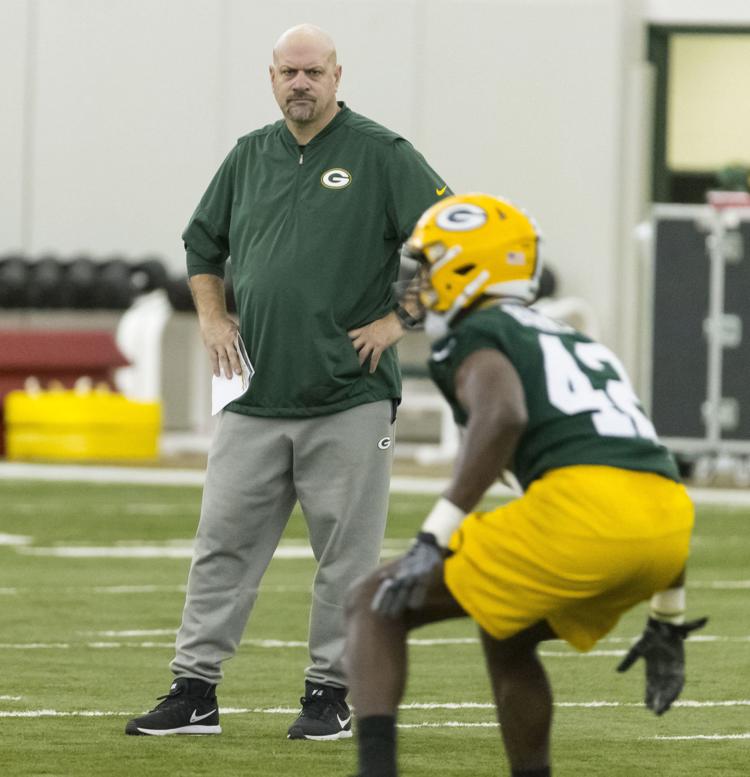 While veteran Blake Martinez, who tied for the NFL lead in tackles last season, will be in his familiar place as the defensive signal-caller, his rookie running mate, Oren Burks, is unlikely to play because of a shoulder injury. Burks, a third-round pick, moved into the starting lineup after veteran Jake Ryan tore the ACL in his right knee early in training camp.
If Burks is indeed inactive, either Antonio Morrison, acquired in a trade with Indianapolis two weeks ago, or post-cutdown pickup Korey Toomer will start in an area that Pettine calls the "nerve center" of his defense.
"Toomer and Morrison have really come in (nicely). I mean, you're talking about guys that have experience," Packers coach Mike McCarthy said. "They really haven't missed a beat. All signs have been very good."
---
Jason Wilde covers the Packers for ESPN Wisconsin. Listen to him with former Packers and Badgers offensive lineman Mark Tauscher weekdays from 9-11 on "Wilde & Tausch" on 100.5 FM ESPN Madison.