Jason Wilde offers three keys for the Green Bay Packers (5-7-1) in their Week 15 matchup with the Chicago Bears (9-4) on Sunday at Soldier Field in Chicago. 
1. CENTER OF ATTENTION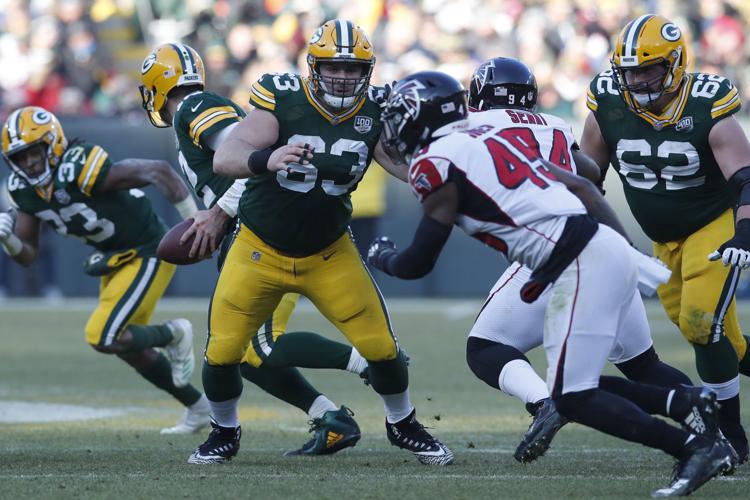 Corey Linsley hasn't missed a single offensive snap since Dec. 18, 2016, when he came off the field because of an equipment problem. He's been on the field for every one of the Packers' 2,041 plays since. But if he wasn't so competitive, he might want to consider missing a few snaps this week, when he'll have to match up with Bears defensive tackle Akiem Hicks. Hicks may not get as much attention as his more famous defensive teammate, Khalil Mack, but he wrecks opposing offenses almost as frequently.
"I think the biggest thing is his size. A lot of guys that are that big maybe aren't as quick or as athletic or don't do some other stuff well. I think he's a well-rounded player who also happens to be enormous," Linsley said of the 6-foot-5, 332-pound Hicks. "He's a big dude and he moves extremely well for his size."
Linsley, meanwhile, doesn't get the attention his own more famous linemate, left tackle David Bakhtiari, gets, but he's played at a Pro Bowl level all season. He'll have to continue to do so again against Hicks.
"I just think a guy that creates stability among the people around you, and those things are contagious," offensive line coach James Campen said of Linsley's snap streak. "If you play this game, there's injuries and things like that that happen a lot, the different things that maybe some people would maybe not play with, and Corey has played with things. So it also shows a lot of toughness, and the want-to to be good with his team. So it's infectious. It's excellent."
2. TRICKS UP THEIR SLEEVES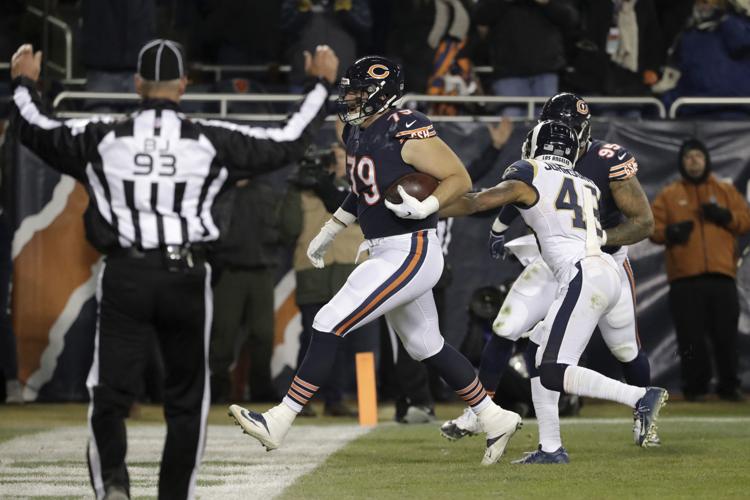 While the Bears' defense might've been the primary reason for Chicago's 15-6 victory over the previously unstoppable Los Angeles Rams last Sunday night, the game's only touchdown was a doozy – a trick play Bears coach Matt Nagy calls "Santa's Sleigh." It had quarterback Mitchell Trubisky on the field with – get this – four defensive linemen and one backup offensive linemen as the five so-called "skill position" players and ended in Trubisky throwing a 2-yard touchdown pass to reserve tackle Bradley Sowell.
While the Packers defense probably doesn't have to worry about Nagy dialing up that same play again for a second straight week, Nagy has run gadget plays all season long and Green Bay has to expect the unexpected.
"It's a perfect example of the creativity there," Packers defensive coordinator Mike Pettine said of last week's touchdown. "We have our basic principles and we know playing them in Chicago is a perfect example. You're going to play certain teams where a good chunk of what you see that week is going to be unscouted. You have to have comprehensive roles in each defense that can handle any situation, and I think it's important that you fall back on those. If you get an unconventional look, you have to know how to get lined up to it.
"(Those plays create) the split-second hesitation because it's big people and it's just something that's not conventional. So, that's something you try to prepare your guys for. It's going to fall back on our core principles. And hopefully, that gets it done for you."
3. TALKING TAKEAWAYS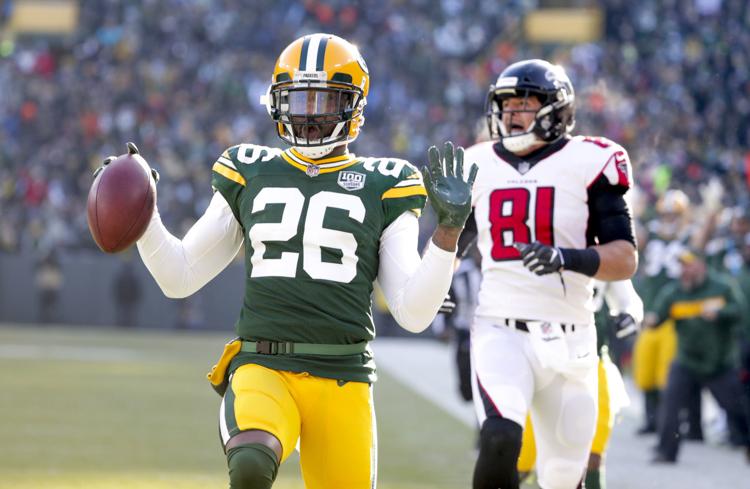 There are more than a few reasons why the Packers enter this game at 5-7-1 and the Bears are 9-4 and can clinch the NFC North division title with a win. But chief among them: The Bears lead the NFL in takeaways (34) and in turnover differential (plus-13), while the Packers are tied for 21st in takeaways (14) and tied for 14th in turnover differential (plus-2).
"Hey, the good news is we got a big one on Sunday," Packers interim head coach Joe Philbin said, referring to cornerback Bashaud Breeland's 22-yard interception return for a touchdown against Atlanta. "The stats are the stats, but one of the reasons Chicago has a great record and whatnot is they're plus-13.
"We've talked about it this week, 'Man, that would be huge in the game.' We've got to beat them at their own game. They're awfully good at takeaways, and we're not half bad at protecting the football ourselves. That's going to be a huge component of the game, and that's going to be something we have to win. We have to win that aspect. We're going on the road, playing a good team. We're going to have to win that battle right there."
---
Jason Wilde covers the Packers for ESPN Wisconsin. Listen to him with former Packers and Badgers offensive lineman Mark Tauscher weekdays from 9-11 on "Wilde & Tausch" on 100.5 FM ESPN Madison.