Three things to watch when Green Bay Packers take on New York Giants
Jason Wilde breaks down three keys for the Green Bay Packers when they face the New York Giants on Sunday at MetLife Stadium in East Rutherford, New Jersey. 
1. JONESING FOR TURNOVERS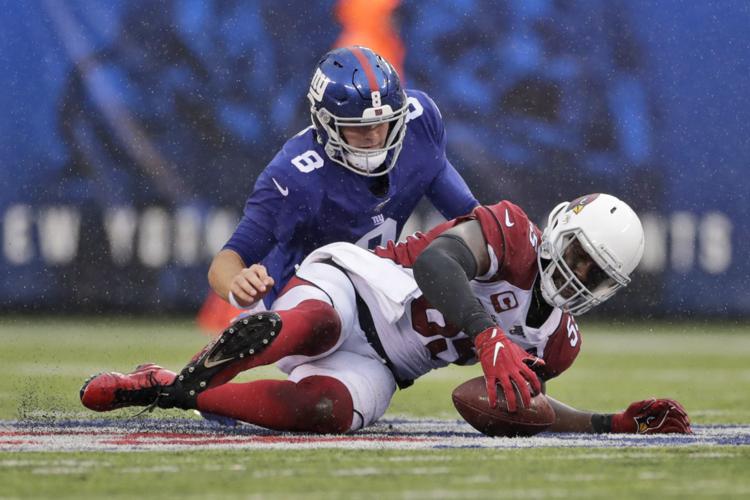 The Packers' three losses this season all share one impossible-to-miss thing in common: Their defense failed to generate a turnover in those three games. In fact, there's only been one other game this season in which the Packers failed to get a takeaway — their Oct. 14 victory over Detroit. Otherwise, it's been a simple equation: No takeaways equals defeat.
"I say it over and over again: It's the No. 1 statistic between winning and losing," veteran cornerback Tramon Williams said at midweek.
Fortunately for the Packers in the wake of their turnover-less 37-8 blowout loss to the San Francisco 49ers last week, they get to face Giants quarterback Daniel Jones (above), who has been a turnover machine this season. The rookie first-round pick has thrown eight interceptions and fumbled an astonishing 14 times, losing 10 of them. That should be enough to get them back on the takeaway train, although head coach Matt LaFleur cautioned that pass rushers must still make sure they're securing potential sacks on Jones and not merely trying to jar the ball loose when they get within striking distance.
"I would say the majority of the time, when they're attacking the quarterback in the pocket, they are trying to rake out the ball," LaFleur said. "But certainly there might be times where if you've got to lunge just to get a piece of the quarterback that that's not an option. But they're always mindful of the ball."
2. THE ONE AND ONLY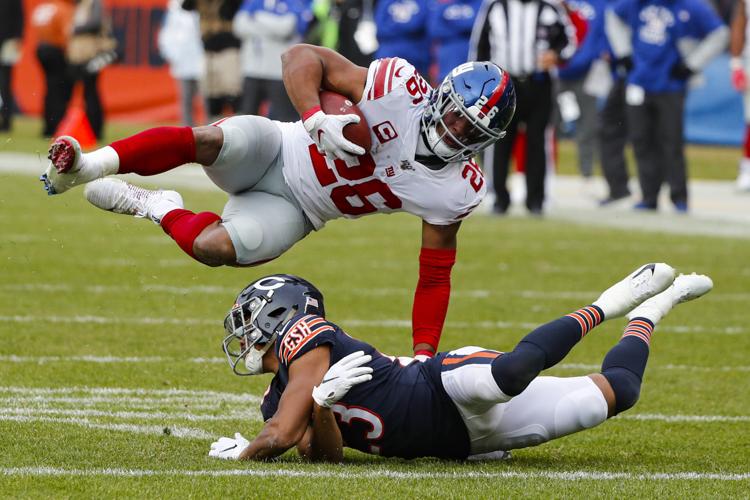 Asked at midweek who Giants running back Saquon Barkley (above) reminds him of, LaFleur amused himself a bit with his answer.
"Saquon Barkley," he replied. After a smattering of courtesy chuckles, LaFleur explained himself. "He's hard to compare to anybody. I mean, he's big. He's physical. He's elusive. It seems like he always makes the first guy miss. He can catch the ball out of the backfield. He can run routes. It's tough to compare him to anybody."
Even behind a horrendous offensive line and struggling with an ankle injury, Barkley has still managed to carry 118 times for 461 yards (3.9-yard average) and two touchdowns and catch 35 passes for 259 yards and another TD while missing three games. Last season as a rookie, he single-handedly carried the offense, rushing 261 times for 1,307 yards and 11 TDs while catching 91 passes for 721 yards and four more TDs.
Against a Packers defense that has struggled to stop the run this season — Green Bay is 26th in the 32-team NFL against the run — Barkley could be in for a big day.
"He's a special back. I don't think there's much that I can say he can't do," Williams said. "Special talent, special back — the type of player that it takes the whole team to stop him. We're going to have to be on our A game with our communication and be where we're supposed to be."
3. NOTHING SPECIAL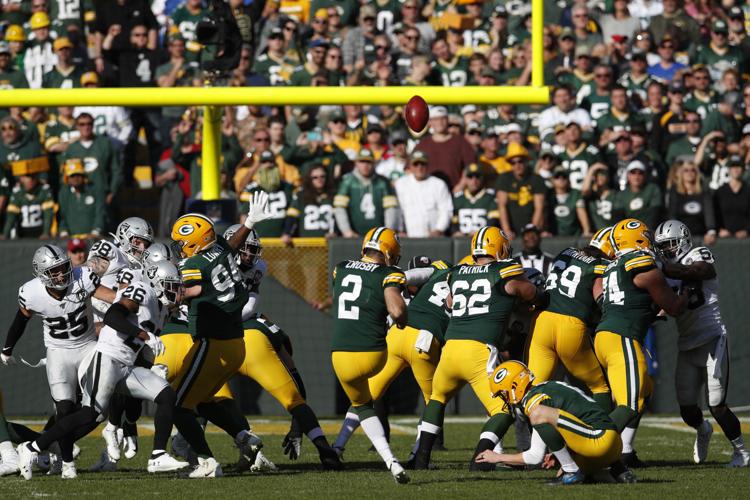 Earlier this season, special teams coordinator Shawn Mennenga confessed that he'd played it safe for much of the year, not wanting to give up big plays or have colossal mistakes cost the Packers a game. It's hard to see him altering that philosophy, even though the abysmal special teams have done little to help the cause this season.
While steady veteran kicker Mason Crosby (above) has been a bright spot, punter JK Scott has hit a slump. While penalties are down, the group hasn't generated any big plays. While the coverage units haven't allowed any touchdowns and only a couple of big returns, the return units have contributed next to nothing. In fact, in a mind-boggling statistic, the Packers come into the game with minus-11 net yards in punt returns on the year and will need to come up with 39 return yards in the final five games to avoid the NFL record for fewest in a season.
"It's a fine line because I've been a part of teams where special teams have made a huge difference — both positively and negatively," LaFleur said. "I'm happy that we really haven't been put in a bad position on teams. We always talk about penalty-free and that's been a big plus. (But) we're always trying to find ways to create an explosive play because I do think if you look at it, if you look at teams that are able to generate explosive, game-changing plays on special teams, that's such an advantage. And it definitely will help you in your ability to win a football game."
Asked to assess his group this season, Mennenga replied, "I think our coverage units have improved. Obviously we haven't flipped the field on the net punt like we've wanted to the last couple games. We've kicked the ball well in field goal and field goal protection and we've affected some kicks. The return game hasn't been what we've wanted at all. Obviously we know our struggles in the punt return game, it's not where we want to be at all but we're working hard to improve that. We've improved our penalties, we haven't done anything to hurt us as far as giving up a touchdown, those kind of things, but we also haven't created plays that we've wanted to."
---
Jason Wilde covers the Packers for ESPN Wisconsin. Listen to him with former Packers and Badgers offensive lineman Mark Tauscher weekdays from 9 a.m. until noon on "Wilde & Tausch" on 100.5 FM ESPN Madison.