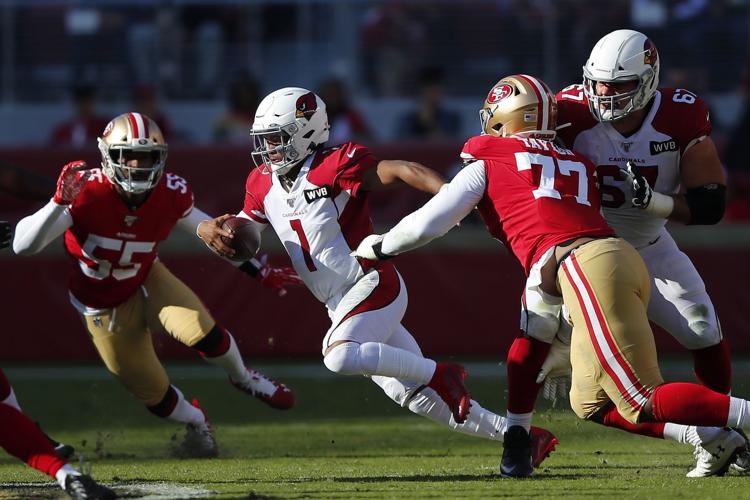 The 49ers pass defense has been nothing short of dominant. They entered the week No. 1 in the NFL against the pass (142.5 yards per game), tied for No. 1 in sacks (39), and ranked No. 2 in yards allowed per passing play (4.86), fewest 20-yard completions allowed (10) and lowest opponent passer rating (72.3). And it starts with one of the best pass-rush units in the league.
"The pass rush is real. I mean, it's an elite pass rush," Packers coach Matt LaFleur said. "It's just consistent pressure and they can do it with four. But I think it's their scheme, too. They've got a great scheme. You don't see a whole lot of explosive (plays). They do enough too to keep you off balance in terms of how they mix their two-safety defenses with their traditional three deep (defenses). They'll throw a little bit of pressure in there and play some man (coverage) on third downs. It's a complete defense, but it definitely starts up front."
That means the Packers offensive line, which has played well all season with one glaring exception (a Nov. 3 loss at the Los Angeles Chargers), will have to be on top of its game, and quarterback Aaron Rodgers once again extolled the unit's virtues at midweek.
"The big key that I'm sure you guys have written about and talked about is the offensive linemen. To be able to have those guys help me through 10 weeks has been really important," Rodgers said. "We've been really fortunate to have those guys healthy and practicing all the time. I think the continuity that they have upfront has been a big part of our success."
The other challenge the 49ers present defensively, though, is that their predominantly zone coverage approach in the secondary limits opportunities for explosive plays.
"Games like this, sometimes you've just got to take what they give you at the beginning and then let those (big plays) come," wide receiver Davante Adams said. "The more you go chasing them, you're just going to get frustrated and you may waste downs trying to beat them with something they're ready for. So you just learn, you gather information throughout the game so hopefully we can do that early and find a way to hit 'em on one."