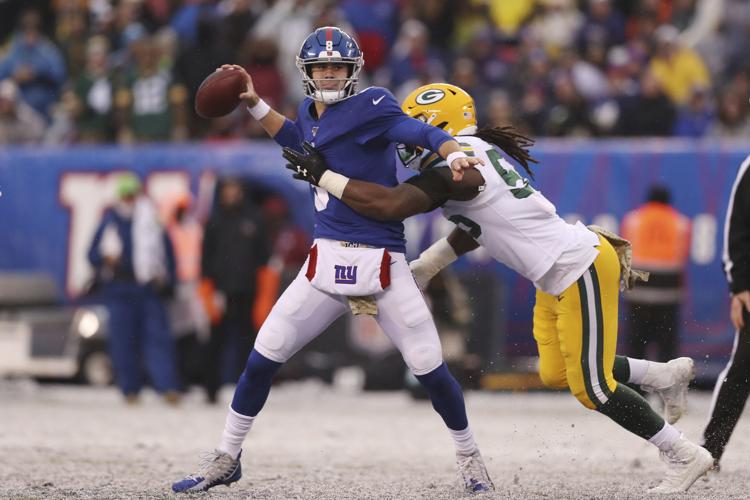 Twelve games into the season, it's pretty clear what the Packers' defensive brand is: Get after the quarterback, thrive off turnovers, and play strong red-zone defense. Of course, part of that brand has also been their inability to stop the run and their propensity for giving up big plays. While certainly defensive coordinator Mike Pettine would prefer his unit to be a take-no-prisoners group, he'll settle for continuing with the current formula if dominant performances aren't in the cards.
"Of course, you want to be dominant, but if that's off the table, then certainly you want to make sure if you're going to choose where you're going to be good, it's going to be keeping teams out of the end zone," said Pettine, whose unit entered the week sixth in the NFL in red-zone defense, allowing touchdowns at just a 47.5 percent clip. "I think that's one thing, given the issues we've had this year, one thing where we have done a good job.
"You also don't like it too when you have No. 12 (quarterback Aaron Rodgers) on the other side of the ball. Just look at some of the long drives we gave up. We want him back out there. As I always say, we play our best defense sitting on the bench. So that's key for us, we've got to get off the field. So when we've got opportunities to do it, we've got to take advantage of it."
The red-zone has been a problematic area for the Redskins on offense this season, as they rank second-to-last in the NFL in touchdown percentage (35.7 percent).
"The way we prepare guys for it, and the amount of time that we dedicate to it, it's such an important part each week that teams are going to move the ball when they get down there (near the end zone)," Pettine said. "That's when we've got to be at our best. We hate being that bend-but-don't-break (defense), but when they do get there, we have to A, have a good play, and then B, execute it. I think our guys firmly grasp what we're doing."