Three things to watch when Green Bay Packers host San Francisco 49ers on Monday night
Jason Wilde offers three keys for the Green Bay Packers in their Week 5 matchup with the San Francisco 49ers on Monday night at Lambeau Field in Green Bay. 
1. NOT TAKEN LIGHTLY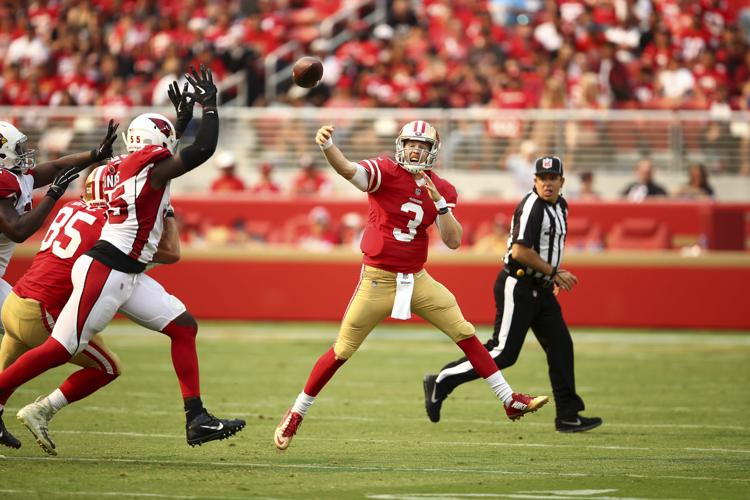 One of Packers defensive coordinator Mike Pettine's first hires as the Cleveland Browns' head coach in 2014 was Kyle Shanahan, as his offensive coordinator. Now the 49ers head coach, Shanahan is trying to make do without his star quarterback (Jimmy Garoppolo) and his No. 1 running back (Jerick McKinnon) because of season-ending knee injuries. Relegated to starting C.J. Beathard at quarterback and Alfred Morris at running back, it might be easy to look past the struggling 1-4 49ers.
That would be a grave mistake, Pettine said. In last week's 28-18 loss to Arizona, Beathard completed 34 of 54 passes for 349 yards with two touchdowns, and the 49ers rang up 447 yards of total offense. Surely their five turnovers (two interceptions, three fumbles) did them in. So, Pettine said, his guys can't allow a letdown.
"You can't get into looking at an opponent and saying, 'Their record is this, and we're here; this is a big game because this is a better team.' You can't function that way in the National Football League. The phrase 'Any given Sunday' is a cliché for a reason," Pettine said. "There's examples of it every week. We have to be on top of our business to start with, and we're not anywhere near feeling like we're on top of where we should be – just from a detail standpoint and some of the things within the scheme that we have to get cleaned up.
"If you truly study the film, if you look at the last couple weeks without Garoppolo in there, they've done a good job offensively. Obviously, my history with Kyle – I know the system well; it's always been productive (with) yards and points. He can take a C.J. Beathard and plug him in there (and be productive). Now, they've turned the ball over, and that's been the issue. But you don't put up 30 first downs and 400-and-some yards by accident against an NFL defense. We have our hands full. The tape doesn't lie. You put the tape on, you take the turnovers out of that game, they dominated the game. It was just that it didn't show up on the scoreboard."
2. NOTHING SPECIAL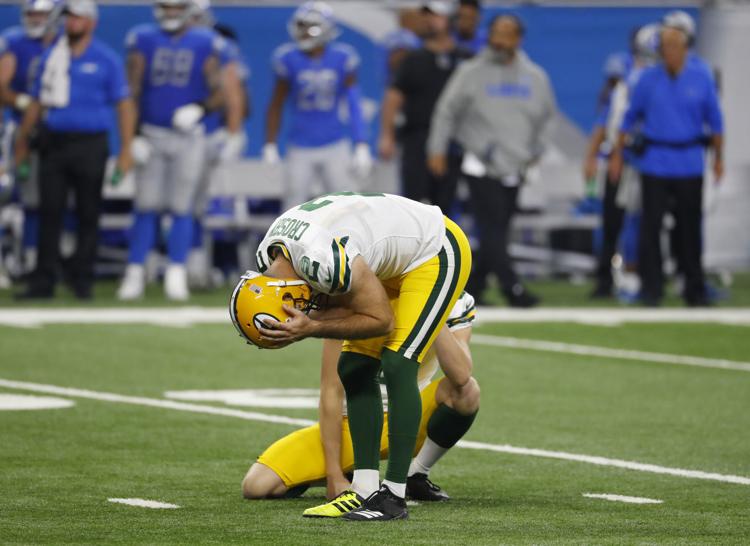 Duration of press conferences is hardly an accurate measure of the importance of a coach's unit. Be that as it may, Packers special teams coordinator Ron Zook's weekly sessions with reporters are generally shorter than those of offensive coordinator Joe Philbin and defensive coordinator Mike Pettine. But not this week. After an atrocious performance in last week's loss at Detroit – kicker Mason Crosby's four missed kicks, a costly (albeit questionable) turnover when an errant punt hit Kevin King, and a whopping five special-teams penalties – Zook was at the podium Friday afternoon for more than 10 minutes.
Throughout most of that time, Zook did his best to downplay his group's issues, starting with Crosby, who he said took his usual approach throughout the week, allaying any concerns Zook might've had. ("I think he's probably a little more zoned-in," Zook said.) But he knows the Packers cannot afford special teams meltdowns.
"I think you take it and you learn from it, you know?" Zook said. "Those things don't (usually) happen. We had three penalties going into that game and we had how many penalties (Sunday alone)? We can't be offsides, we can't have foolish penalties. Those are the things we've got to get cleaned up. It's one of those things where, for whatever reason, it all hit us at once. We've just got to clean it up and get back to work."
3. WORK IN PROGRESS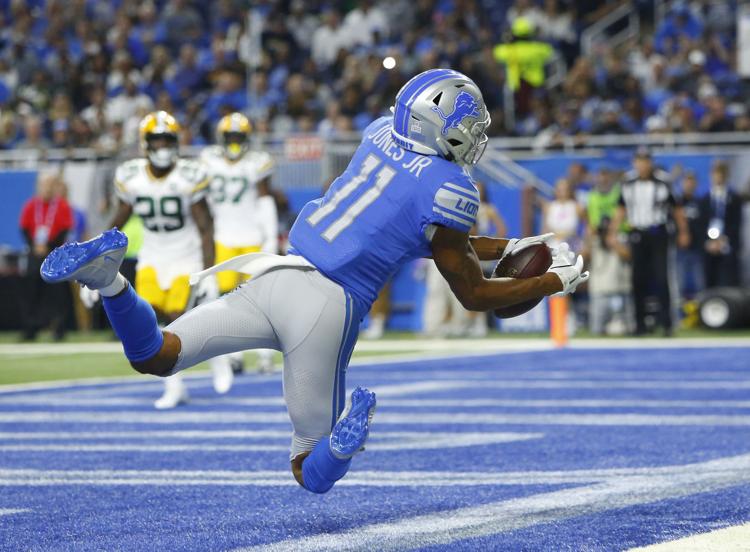 Packers defensive coordinator Mike Pettine has never had one of his defenses finish a season outside of the top 10 in terms of fewest yards allowed. And entering the week, his first Packers defense was ranked fourth in the 32-team league (313.8 yards per game).
And yet, there was Pettine at midweek, saying that measuring a defense based on that stat can be misleading – even if that stat makes one of his defenses look better than it is at this point. He pointed to last week's loss at Detroit, where the Lions managed only 264 yards but were 4 for 4 on scoring touchdowns in the red zone.
"We don't feel that great about the numbers. I don't get into that too much," Pettine said. "You look at it sometimes just to see where you are from a reference standpoint to the rest of the league, (but) I've never thought the way the league measures total defense (was accurate). I've always thought there should be some type of formula like a quarterback rating-type thing to measure defense, because yards can be (misleading).
"We didn't give up very many yards against Detroit, and part of the reason is because of the circumstances – we started on short fields and there weren't a lot of yards to give up. It can be deceiving that way. We feel good about probably where we're headed, but there's still a lot of details that we have to get cleaned up, and there's no substitute for game reps. There's no kind of easing into this. There's no honeymoon period. We're in the win now business and our guys realize that and we have to have a sense of urgency to get cleaned up what we need to get cleaned up."
Asked what the No. 1 issue is with his group, Pettine – after reiterating that total yards is "a very poor ranking system" – replied, "It's the points. The red-zone stuff was the most discouraging in Detroit. Did we get put in some bad situations? Of course. That happens in football. But we've got to find ways to stop people in the red zone. Those are four-point situations you're put into. We want take the ball away but, at the very minimum, force a field-goal attempt. When you're not doing that, that's going to get you beat real fast. We've overemphasized it this week. We spent a little bit more time on the red zone. I know we went back and did a little bit more a self-scout and looked at it and cleaned some things up and added a few things. Hopefully, we'll get the results on Monday night."
---
Jason Wilde covers the Packers for ESPN Wisconsin. Listen to him with former Packers and Badgers offensive lineman Mark Tauscher weekdays from 9-11 on "Wilde & Tausch" on 100.5 FM ESPN Madison.