Jason Wilde offers three keys for the Green Bay Packers when they host the Minnesota Vikings in a battle of NFC North rivals on Sunday at Lambeau Field. 
1. CUTTING CORNERS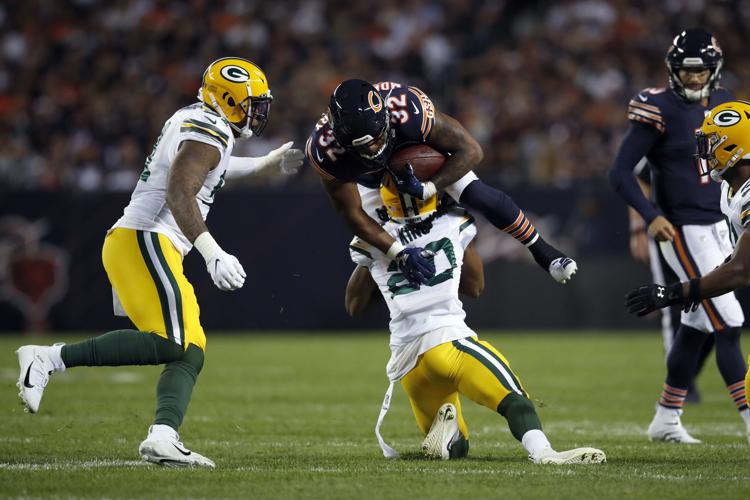 If there's one thing that cornerback Jaire Alexander has made abundantly clear in the 18 or so months he's been with the Green Bay Packers, it's that he doesn't lack for confidence. And that was on display yet again during a brief conversation Friday in the Packers' locker room in advance of Sunday's matchup with the Minnesota Vikings.
Alexander was asked whether he and fellow cornerback Kevin King (above) were looking forward to the matchup with Vikings wide receivers Adam Thielen and Stefon Diggs, and whether the Minnesota duo might present the perfect opportunity for King and Alexander to show off how good they are themselves.
"If we didn't display it last week, this is the perfect week to display it again," Alexander responded. "Shoot, we're going to go out there and do what we need to do — get that W."
King missed most of training camp and sat out all four preseason games with a hamstring injury but returned to action in last week's season-opening win over the Chicago Bears, playing 41 of a possible 71 snaps. Having both King and Alexander healthy should give defensive coordinator Mike Pettine coverage options and allow him to help one or the other as he sees fit.
"I normally play every snap. It felt good," King said. "Every game is a building block for me. I'm just trying to get better. I just want to build on it."
Said Alexander: "When we're both out there on the field, you see the results. The catches are minimal, the yards after catch are minimal. We've got a tandem going, and we're going to keep it going."
2. MANO A MANO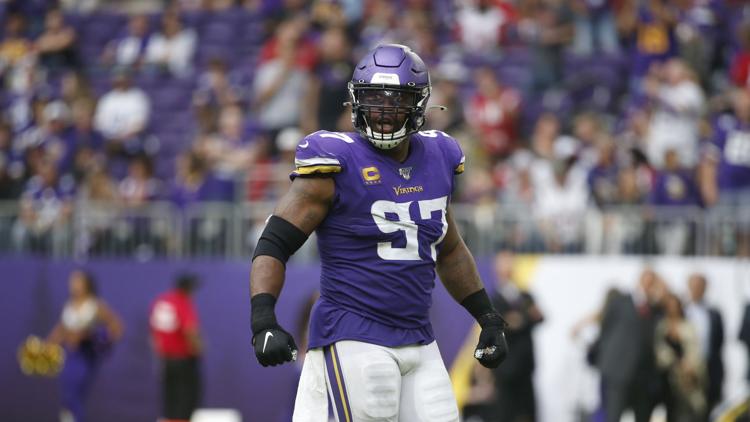 There was some good-natured back-and-forth trash-talking this week between Vikings pass-rusher Everson Griffen (above) and Packers left tackle David Bakhtiari, an exchange which began with Griffen telling Twin Cities reporters that Bakhtiari is one of the best tackles in the league — at holding.
"He holds pretty good," Griffen told reporters with a laugh. "He still holds. He finds a way. He's a good holder, but he gets it done. But he's a good player, too. David Bakhtiari, I rank him on the top. Each and every year, we have a battle. He is one of the top. He's my top-three tackles in the game, for sure."
How Bakhtiari, who missed some practice time during the week with a back injury that landed him on the injury report as questionable, handles Griffen will be crucial to the Packers' passing game. Griffen has 11.5 career sacks in 18 games against the Packers, and he got his first sack of the year last week in the Vikings' season-opening win over Atlanta.
"We've built an interesting relationship over the past years," Bakhtiari said. "I've got an immense amount of respect for him. I'm excited for the time he eventually gets out of our division, if that'll ever happen. It's always fun going against him because the one thing with our relationship, we both know that we both bring it, four quarters, 60 minutes, and it's just a heavyweight battle. It's fun.
"There are times we always lock eyes (during) the game, give each other a little head nod. It's like, 'OK.' When boxers get in the ring, it's mano-a-mano. Let's go. Let's have some fun."
3. GETTING HIS KICKS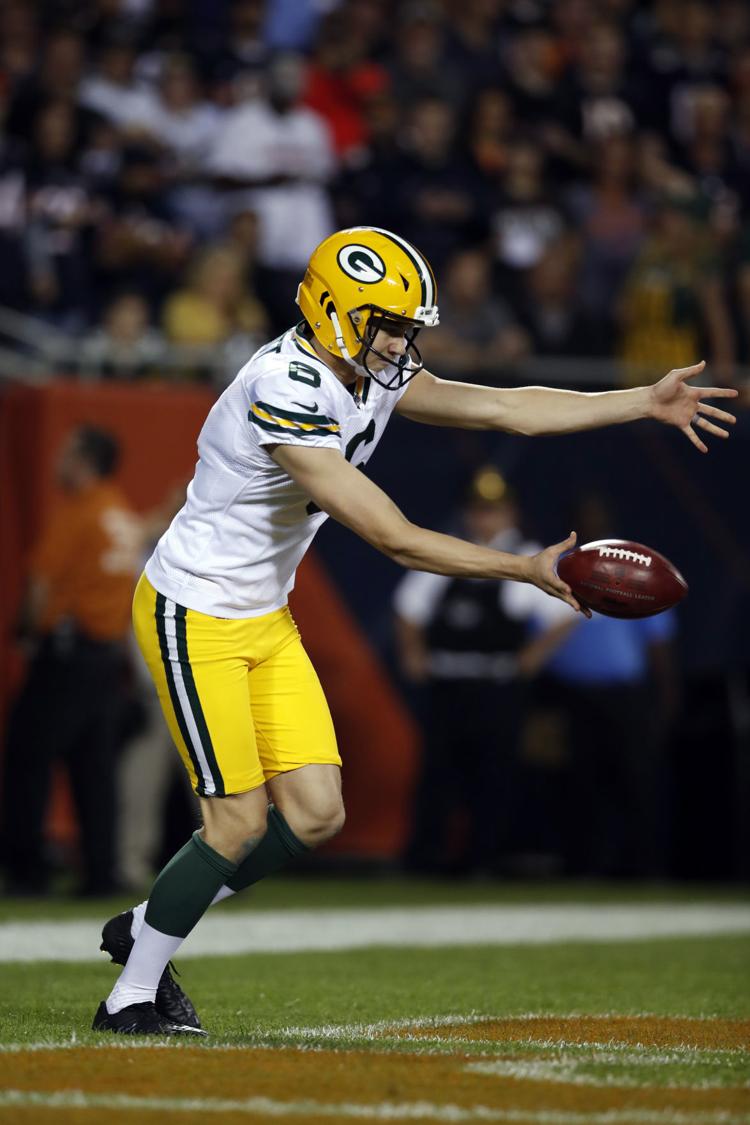 It's not every week where the team's punter is one of the most talked-about — and talked-to, given the daily gaggles of reporters surrounding his locker — players on the roster, but that's what happened during the week after second-year punter JK Scott's big night in Chicago, in which he delivered five punts inside the 20-yard line and boomed a clutch 63-yarder with less than 2 minutes to play. It's clear his ability to flip the field is going to be a weapon for the Packers if Scott can find the consistency that eluded him at times last season.
"He works really, really hard on his technique and his drop and he's very fundamentally sound. He takes great pride in that and stuff, and that's something we work on every day," special teams coordinator Shawn Mennenga said. "For him, it's all about his drop and his steps, and he's very pure with what he does and tries to really focus on that."
Mennenga said Scott also focuses on being a good teammate — "He really cares about everybody," Mennenga said, "(and) he's as genuine a guy as you're ever going to find" — and Scott's play and personality have gotten the attention of quarterback Aaron Rodgers, who raved at midweek about Scott and the special-teams units as a whole.
"As opposed to maybe years past, there just seem to be more guys who are really buying into (special) teams," Rodgers said. "You pair that with the great operation in field goal, a phenomenal field-goal kicker, and then one of the nicest, most interesting men in the locker room in JK as our punter … (JK) can get his damn foot above his head and touch his helmet. He's pretty impressive.
"He's just slamming the ball and obviously those were some pretty incredible field changing plays. And then we cover (effectively). Guys like Tony Brown, who not only are contributing on defense, but he's a great special teams player, really makes those punts even more important because we're covering and not giving up huge gains."
---
Jason Wilde covers the Packers for ESPN Wisconsin. Listen to him with former Packers and Badgers offensive lineman Mark Tauscher weekdays from 9 a.m. until noon on "Wilde & Tausch" on 100.5 FM ESPN Madison.