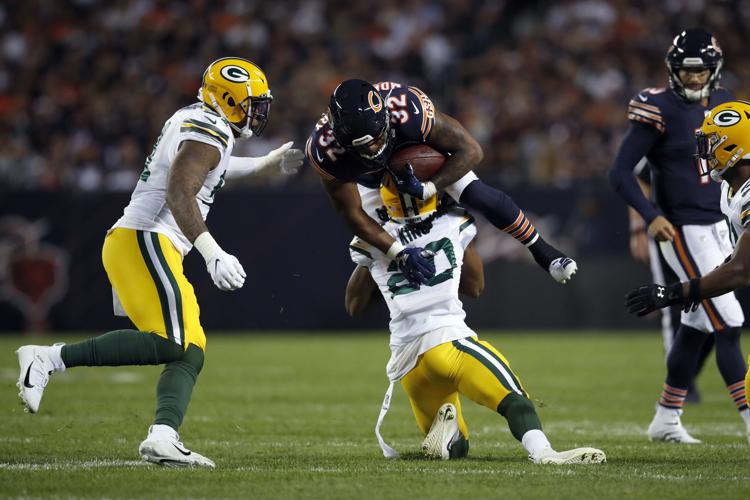 If there's one thing that cornerback Jaire Alexander has made abundantly clear in the 18 or so months he's been with the Green Bay Packers, it's that he doesn't lack for confidence. And that was on display yet again during a brief conversation Friday in the Packers' locker room in advance of Sunday's matchup with the Minnesota Vikings.
Alexander was asked whether he and fellow cornerback Kevin King (above) were looking forward to the matchup with Vikings wide receivers Adam Thielen and Stefon Diggs, and whether the Minnesota duo might present the perfect opportunity for King and Alexander to show off how good they are themselves.
"If we didn't display it last week, this is the perfect week to display it again," Alexander responded. "Shoot, we're going to go out there and do what we need to do — get that W."
King missed most of training camp and sat out all four preseason games with a hamstring injury but returned to action in last week's season-opening win over the Chicago Bears, playing 41 of a possible 71 snaps. Having both King and Alexander healthy should give defensive coordinator Mike Pettine coverage options and allow him to help one or the other as he sees fit.
"I normally play every snap. It felt good," King said. "Every game is a building block for me. I'm just trying to get better. I just want to build on it."
Said Alexander: "When we're both out there on the field, you see the results. The catches are minimal, the yards after catch are minimal. We've got a tandem going, and we're going to keep it going."