Jason Wilde offers three keys for the Green Bay Packers (4-7-1) in their Week 14 game against the Atlanta Falcons (4-8) on Sunday afternoon at Lambeau Field in Green Bay. 
1. SOMETHING TO PLAY FOR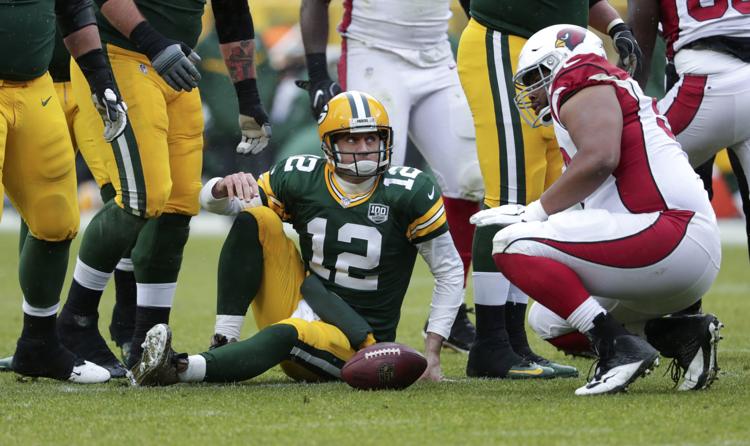 The dismissal of coach Mike McCarthy wasn't meant to light a fire under the players the coach left behind, but the feeling inside the Packers' locker room is that everyone is on notice. Some players who like interim coach Joe Philbin will be motivated to make the new boss look good, but mostly, players have plenty to play for beyond the team's minuscule playoff hopes.
"These last couple of games, it's going to be a lot of that. Just showing guys our heart and the fight and just playing for coach Philbin and all those type of things," defensive tackle Kenny Clark said. "We had a couple of rough stretches during the season. Anytime you go out (on the field), you're trying to play for your teammates and I just think it's important for us these last couple of games just to play for each other given all we went through."
Several players, including quarterback Aaron Rodgers, acknowledged that the team was "flat" in last week's embarrassing home loss to Arizona. The coaches don't expect a repeat performance.
"I'd be surprised if they didn't come out and play hard," defensive coordinator Mike Pettine said. "They understand (McCarthy's firing) is part of the business and I know a lot of them were very surprised, shocked by it. But at the end of it – and we talk about it in our meetings all the time; this was even before this happened – you're in charge of everything you have full control over. And that hasn't changed. A big part of what we do is dealing with adversity, test of mental toughness. If you want to win, you have to be mentally tough. I don't know if there's any bigger test of that than this week."
2. TAKING A GOOD LOOK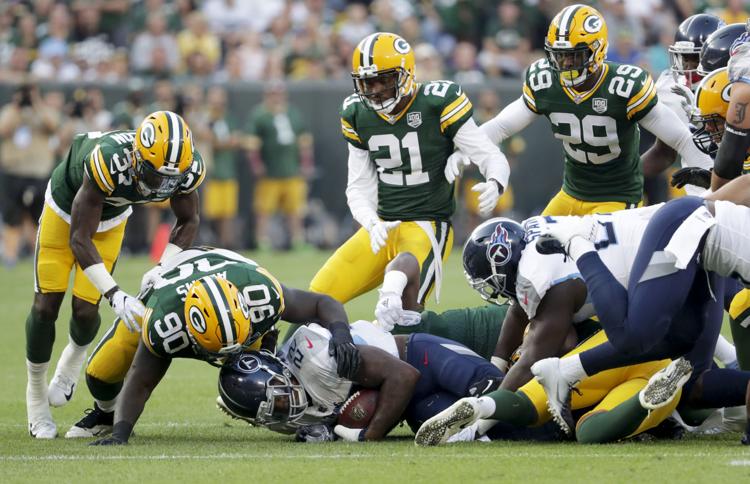 Brian Gutekunst still wants his team to win, but the Packers general manager did acknowledge in the wake of McCarthy's firing that now might be a good time to get a long look at some of the team's young players. For instance, having promoted seventh-round pick Kendall Donnerson, an outside linebacker, from the practice squad to the active roster during the week, the Packers now have every one of their draft picks on the 53-man roster, save for fifth-round pick Cole Madison. Madison, an offensive lineman from Washington State, did not report to training camp but the Packers still hold his rights.
Among the young players worth taking a look at: Tight end Robert Tonyan, fullback Danny Vitale, defensive linemen Montravius Adams and James Looney, and wide receiver Jake Kumerow, the UW-Whitewater alum who made his NFL debut last week. There are also the three rookie wide receivers from the draft, including two – sixth-round pick Equanimeous St. Brown and fifth-round pick Marquez Valdes-Scantling – who've played a combined 761 snaps this year. Fourth-round pick J'Mon Moore has only played 58 snaps on offense.
"I think they all have a little bit of unique skills," Philbin said. "Robert Tonyan's kind of an emerging type of a player, a little bit like Danny Vitale, although (Tonyan's) been with us the entire season. Would love to see him a little bit more, if we can. We've got an opportunity to get a lot of our young receivers work. Obviously not J'Mon Moore, but the other two guys have played a lot of football, which I think is a good thing. And they've deserved it and they've done some good things."
3. OFF THE MARK
When veteran kicker Mason Crosby's 49-yard field-goal attempt drifted wide right last Sunday, McCarthy's fate was sealed. Instead of forcing overtime with a 20-20 tie, giving his team a chance to win, Crosby's miss resulted in McCarthy being called to president/CEO Mark Murphy's office to receive his walking papers.
While surely Crosby felt bad about the miss – and about the firing of the only NFL coach he's ever had – the miss was not the only costly miss he's had this season. He missed a 52-yarder as time expired in regulation in what ended up being a 29-29 Week 2 tie with Minnesota, and he missed four field-goal attempts and an extra point in the Packers' 31-23 Week 5 loss to Detroit.
Asked if he has concerns about Crosby, who is 22 of 29 (75.9 percent) on field goals this season, special teams coordinator Ron Zook replied, "With Mason? Not a doubt in my mind. Not a doubt in my mind. Obviously he missed a kick he has to make. He'll be the first to tell you he's got to make it."
Said Crosby when asked about his misses this season: "Obviously, I've bounced back every time. I'm just going to continue to work, and I take each kick as its own entity. It's disappointing not making that kick, but I'm going to move on to the next."
---
Jason Wilde covers the Packers for ESPN Wisconsin. Listen to him with former Packers and Badgers offensive lineman Mark Tauscher weekdays from 9-11 on "Wilde & Tausch" on 100.5 FM ESPN Madison.