Jason Wilde offers three keys for the Green Bay Packers (4-6-1) in their Week 13 game against the Arizona Cardinals (2-9) on Sunday afternoon at Lambeau Field in Green Bay. 
1. TURNOVER TROUBLES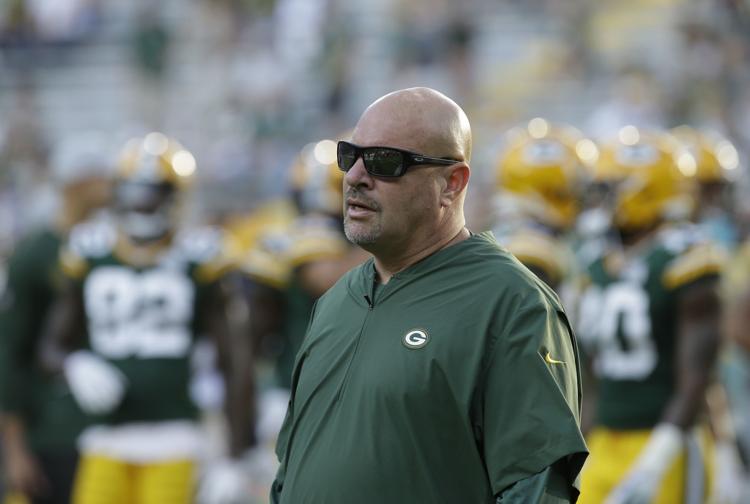 The Packers enter the game ranked No. 10 in overall defense but with a measly 12 takeaways. Only five teams – Baltimore (eight), Tennessee (nine), Detroit (10), Atlanta (10) and Oakland (11) – have fewer, and those teams are a combined 21-34 on the season.
Defensive coordinator Mike Pettine, having run the New York Jets defense (2009-'12) and Buffalo Bills defense (2013), has had only one unit that finished a season with fewer than 30 takeaways. This could be his second.
"We haven't done a good enough job of it," said Pettine, whose unit has six interceptions and six fumble recoveries. "That's something that we emphasize every week. We drill it, we talk about it, we show clips of it. That's something that we have to have that mentality and continue to develop it and take it a step forward. We have to take the ball away. You get in these close games and that's the difference. We all know the No. 1 statistic to determine the winner outside of the score is the turnover margin. That's a point that we keep driving home and we've got to do a better job taking the ball away."
Unlike many coaches, Pettine acknowledged there is some luck involved, but bad luck is no excuse for such a low number he said. The Cardinals come in having turned the ball over 22 times, with only two teams (the Jets with 23 and Tampa Bay with 29) having given the ball away more.
"It happens. I don't want to say we've been unlucky, but I think you create it yourself," Pettine said. "To date, we haven't been good enough."
2. 'THE DUDE'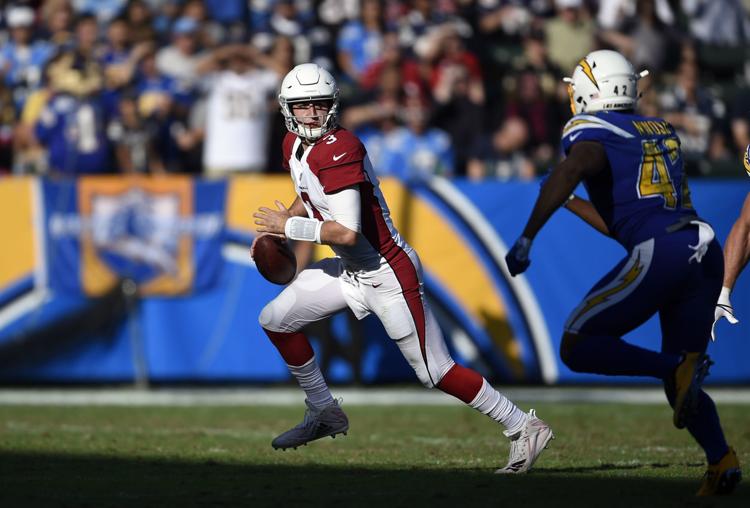 Packers veteran quarterback Aaron Rodgers and Cardinals rookie quarterback Josh Rosen hit it off immediately. Both represented by Athletes First, Rodgers and Rosen filmed a mini-documentary series in advance of the NFL Draft last spring and became pals during the process. Rosen, who went No. 10 overall to the Cardinals, took over as the starter in September and has started eight games. The Cardinals are 2-6 in those games.
During their time together, Rosen began calling Rodgers "The Dude," a nod to Jeff Bridges' character in the movie "The Big Lebowski," which is among Rodgers' favorite films. Now, Rosen will get to duel against his mentor.
"I liked him a lot from the start," Rodgers said. "He's a highly intelligent guy. He has interests outside of football. He's a really curious guy. He's interested in a lot of different things and is always learning and reading and studying up on stuff. So, he knows a lot about a lot. I'm definitely related to that. He's a talented player as well. He has a good moxie about him. He has good leadership qualities, and he can throw the heck out of the football, too."
3. LEGEND LARRY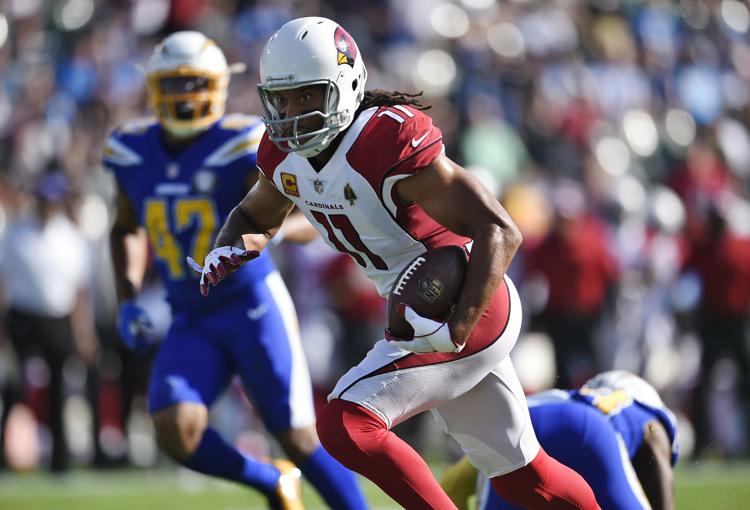 Despite the Cardinals' struggles, 35-year-old veteran wide receiver Larry Fitzgerald just keeps plugging along. Team struggling? No matter. Rookie quarterback? No matter. He just continues to produce, entering the game having caught 44 passes for 460 yards and a team-best five touchdowns. He's also had some big games historically against the Packers, who could try to defend him with rookie Jaire Alexander.
"Larry is one of the best receivers of all time. He's in that top-10 of all time air," Packers defensive passing game coordinator Joe Whitt said. "He can catch the ball at different planes, he can run every route in the route tree, he blocks, he's a complete receiver, he has great body control to the catch, there's nothing this man cannot do or has not done. He's extremely smart. He's what NFL football is all about. I take my hat off to him. He's a great player."
While it might not be true, as Pettine said, that Fitzgerald is "getting better with age," he will be a challenge for Alexander, who said he's looking forward to it.
"Dominate. That's the goal," Alexander said. "Fitzgerald's a great receiver but when you're on that field, it's an even playing field. That's how I look at it. I don't overglorify anybody when I'm on the field."
---
Jason Wilde covers the Packers for ESPN Wisconsin. Listen to him with former Packers and Badgers offensive lineman Mark Tauscher weekdays from 9-11 on "Wilde & Tausch" on 100.5 FM ESPN Madison.