Jason Wilde offers three keys for the Green Bay Packers (5-8-1) in their Week 16 matchup with the New York Jets (4-10) on Sunday at MetLife Stadium in East Rutherford, N.J. 
1. PLAYING FOR PRIDE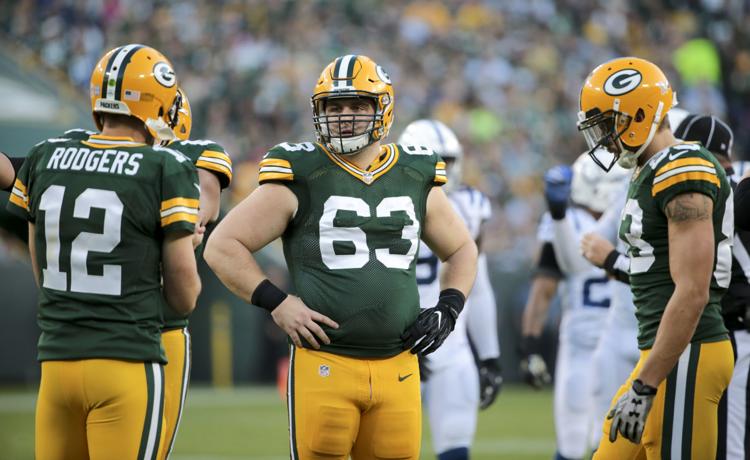 After the Packers' slim playoff hopes evaporated with their loss last Sunday at Chicago, the party line was that they needed to play the final two games for pride, and not quit on a disappointing season. Quarterback Aaron Rodgers even vowed to play against the Jets, even with nothing meaningful to play for – unlike last season, when he briefly returned from a broken collarbone before the team was eliminated from postseason contention and Rodgers was shut down for the final two games.
During those two losses to Minnesota and Detroit, the Packers were outscored 51-11, and there were times on film where it was clear some players' hearts weren't in it. That's what interim head coach Joe Philbin is trying to avoid this time around.
"I think Joe's quote was, 'Everyone signed up for the 2018 season. You don't just get to quit when you feel like quitting,'" veteran center Corey Linsley said. "I think last year, I think it shocked us a little bit and I don't think we were as prepared as we should have been (for the last two games). It was a good teaching moment, and it is what it is, but this year, we know we've got to be ready to play. You can go out there and be embarrassed. You can go out there and look like a fool. And nobody wants to do that. Everybody has pride."
Left tackle David Bakhtiari said Philbin had made it the team's goal to go 4-0 over its final four games, and while the loss to the Bears scuttled that goal, that can't affect the players' approach.
"We plan on winning every game," Bakhtiari said. "Philbin wanted to be 4-0. We weren't able to do that. Let's make sure we're 3-1."
2. TRICK OR TREAT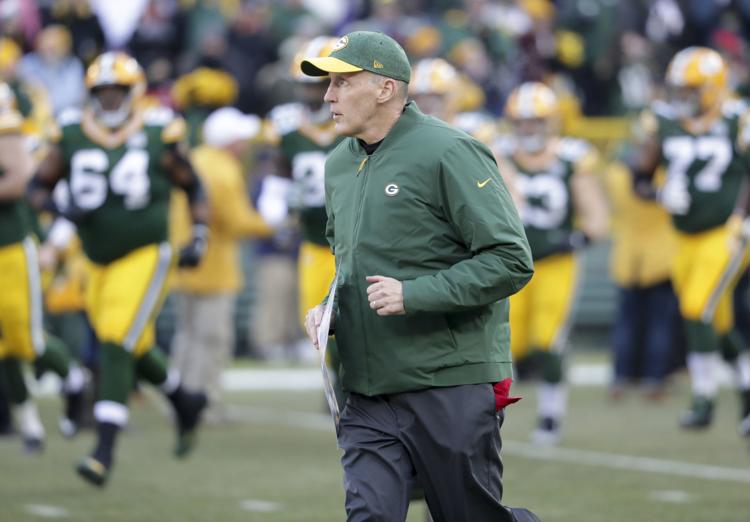 Philbin pretended to take exception to the suggestion that he should pull out all the stops from the Packers' offensive playbook and start dialing up trick plays – "Are you trying to say I'm conservative?" he quipped – during the final two games. The notion that the Packers have nothing to lose since they're out of contention so he should try to get creative didn't really sit well with Philbin, who hadn't called plays in a regular-season NFL game before taking over for Mike McCarthy earlier this month.
"Whatever we have to do to win a football game is what we're going to do. Again, it doesn't really change," Philbin said. "The job since Day 1 has been to put the players in a position to be successful. If that means double reverse, great. If that means a dive play, great. I'm not as much worried about the plays as I am (worried about) the mindset our players have for the game and the energy and the passion they bring to the game. I think if we have that, then the plays become better calls, right?
"As you know, my inclination is, let's give the players a clean play that has a reasonable chance of succeeding as opposed to, 'Joe Philbin is going to out-trick the New York Jets 27 times on Sunday.' I'm not really focused on that part of it. I'm focused on, 'Let's play good sound Green Bay Packers football, let's get our linemen on the right people, let's get the ball in the hands of our players that can make a play. Let's protect our quarterback.
"The starting point is Green Bay Packers football: Let's play as a team, let's play sound, let's play tough, let's be smart, let's hang onto the football, let's try to take it away. Those are the things that I think at the end of the day we'll be talking about."
3. SACK EXCHANGE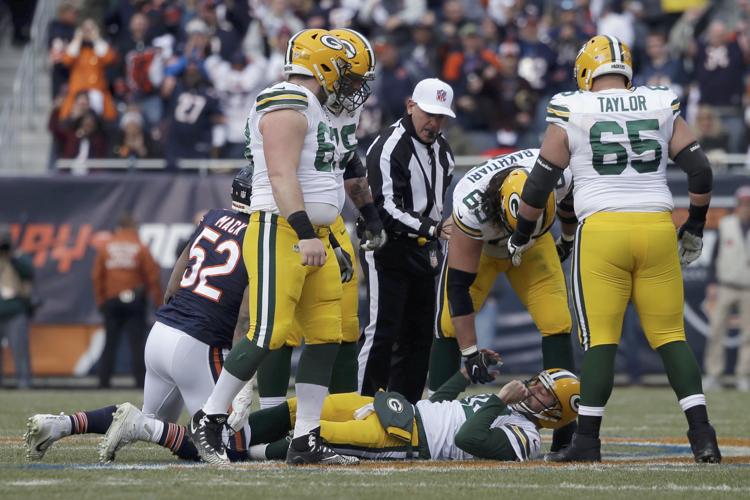 If it feels like the Packers have given up an exorbitant number of sacks and had a number of crucial drives wrecked by third-down sacks, it should. The Packers lead the NFL in most sacks allowed on third down, with 25. That's nearly half of the 51 sacks the team has given up.
"We're No. 1 in the league for most sacks on third down?" Bakhtiari said, unaware of the stat. "That's (expletive). We have to be better as an offensive line. We have to be better as an offensive unit. Can't blame one person. Can't blame one (group)."
No, you can't. The causes range from missed blocking assignments or offensive linemen being beaten by a pass-rusher, to quarterback Aaron Rodgers holding onto the ball, whether that was because he didn't have any receivers open or because he passed up an open receiver in search of a bigger play.
The miscues have short-circuited crucial fourth-quarter drives against the Los Angeles Rams and New England Patriots, and been part of a larger issue where the Packers have had chances in most of their losses to take control of a close game in the fourth quarter but the offense failed.
"You're preaching to the choir, man. It's extremely frustrating," Linsley said. "A lot of the time it's a here-and-there thing, it's not like it's the same thing every time. That's the most frustrating part. If it was one thing consistently then the issue would be simple to resolve. But now it's kind of like, it's this, it's that, it's different things. No matter how many sacks are on us or on (Rodgers), on them, it (ticks) us off."
---
Jason Wilde covers the Packers for ESPN Wisconsin. Listen to him with former Packers and Badgers offensive lineman Mark Tauscher weekdays from 9-11 on "Wilde & Tausch" on 100.5 FM ESPN Madison.