GREEN BAY — Early in the week, Aaron Rodgers had pulled his team together with a message. It was a simple one, and one that the quarterback would try to downplay six days later.
Let's get back to being us.
"The energy was just off last week," Rodgers said of the team's listless performance in a loss to the Los Angeles Chargers the previous weekend. "As a whole, we weren't playing with a lot of confidence or energy. I challenged the guys this week to get back to enjoying each other's company, and having fun and the contagious energy that's been the staple of our team nine weeks through the season that was lacking last weekend in L.A.
"I think we responded well."
That they did, even if in the wake of the Green Bay Packers' 24-16 victory over the Carolina Panthers at snow-dusted Lambeau Field on Sunday evening, Rodgers insisted that the message was no big deal. But it clearly resonated with his teammates — including defensive captain Za'Darius Smith, who'd brought the speech to light by mentioning it to reporters on Friday afternoon — and the Packers' performance certainly more closely resembled what they'd done in prior games.
"To me, it wasn't a huge call-up. I appreciate the respect from 'Z,' but I don't know how accurate his portrayal was. It was more of a smaller deal I thought."
What was a big deal was that the Packers improved to 8-2 on the season and entered the bye week in prime playoff position with six games to play. They ended the day still in first place in the NFC North and with the second-best record in the conference, behind the San Francisco 49ers (8-0, entering their Monday night matchup with the Seattle Seahawks) and just ahead of the New Orleans Saints (7-2, after a surprising home loss to the lowly Atlanta Falcons).
"Pretty awesome going into the bye, especially after last week being on the road and basically having the performance we did. It wasn't up to our standards," veteran tight end Jimmy Graham said. "To respond like that right before the bye is huge.
"We've been through a lot these first 10 games. I think everybody knows the types of teams we've played and the talent we've played. To get out of those first 10 at 8-2, I don't think anybody expected that from us except from the guys in here. We're going to stay focused."
That's exactly what rookie head coach Matt LaFleur wants to hear, and despite his "Go 1-0 every week" mantra, even he had to admit that's a pretty lofty location in the standings.
"The reality is we're sitting in a pretty decent spot," LaFleur allowed. "But, you can't take that for granted. As soon as you start getting comfortable, you're going to get beat. I know that, (and) I think everybody within our football team will have that urgency to continue to press, to continue to get better each and every day and not take it for granted, because wins are so tough to come by, especially when you get later into the season.
"We've got a lot of great opponents coming up. Shoot, we have to play our entire division again. After the bye, we have to go out to San Francisco, who's sitting undefeated right now. There's a lot of good football that's left in front of us. We've got to continue to improve each and every week."
To be sure, the Packers improved Sunday — but they also followed the familiar winning formula that got them this far.
On offense, Rodgers (17 of 29, 233 yards, no touchdowns, no interceptions, 84.4 rating) made several crucial throws but didn't have to bear the entire offensive burden. Running backs Aaron Jones (13 carries, 93 yards, three touchdowns) and Jamaal Williams (13 carries, 63 yards) finished with more total yards from scrimmage than Panthers NFL MVP candidate Christian McCaffrey (20 carries for 108 yards, six receptions for 33 yards, one rushing touchdown). And wide receiver Davante Adams, after not looking like himself last week in his return from a month-long layoff with turf toe injury, was back to being a field-tilting player (seven receptions, 118 yards).
"I think that's the way this team is able to be most productive — pounding the ball and the receivers making plays whenever they come up," Adams said. "I don't want to steal the show or have Matt's mindset change as far as how we're going to attack any team. Obviously, I'd love to catch a million balls, but if we can run the ball effectively, especially in weather like that when we know we've got to run it, it's just going to make us better as a team."
On defense, the unit continued to give up big yardage numbers (Carolina actually outgained Green Bay, 401-388) and big plays (three plays of 20-plus yards, giving them 42 such plays on the season) but also continued to do what that group does best: Force turnovers (an interception by Tramon Williams and a fumble recovery by Tyler Lancaster), pressure the quarterback (Kyle Allen was sacked three times and nine quarterback hits) and play excellent red-zone defense (the Panthers scored touchdowns on only 2 of 4 trips inside the 20-yard line, including McCaffrey being stuffed at the goal line as time expired to end the game).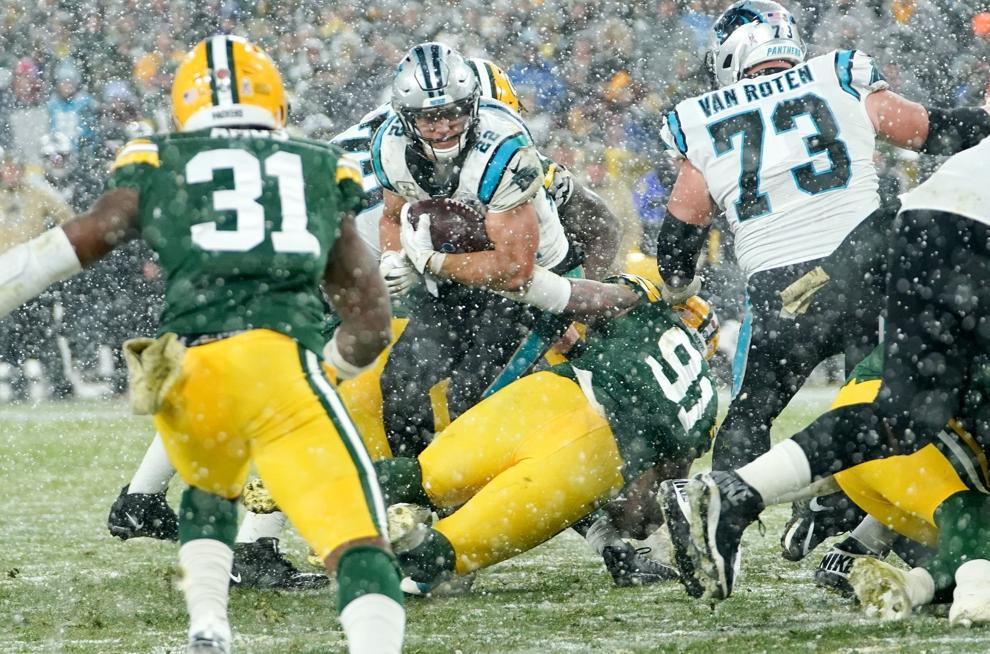 "We answered through adversity," said outside linebacker Preston Smith, who registered two sacks, giving him a career-high 10 on the season. "We gave up some big plays and they got close to the end zone, (but) we always had that bend-but-don't-break mentality. We always kept fighting, kept working hard. We play for one another, played together and we got the job done — a lot of times keeping them from scoring and getting the momentum. We did our job tonight."
That's something no one in the Packers' locker room could say last week, which showed just how committed the players inside it were to redeeming themselves.
"Great teams don't lose two in a row. You saw how we lost one earlier in the year, came back and proved ourselves. And I felt like that's what we did again today," Jones said. "Definitely, it was big-time bouncing back, showing the team that we really are and that last week was a fluke. This is the team that we really are."
---
Photos: Green Bay Packers hold off Carolina Panthers to improve to 8-2
Photos: Green Bay Packers hold off Carolina Panthers to improve to 8-2
Packers 24, Panthers 16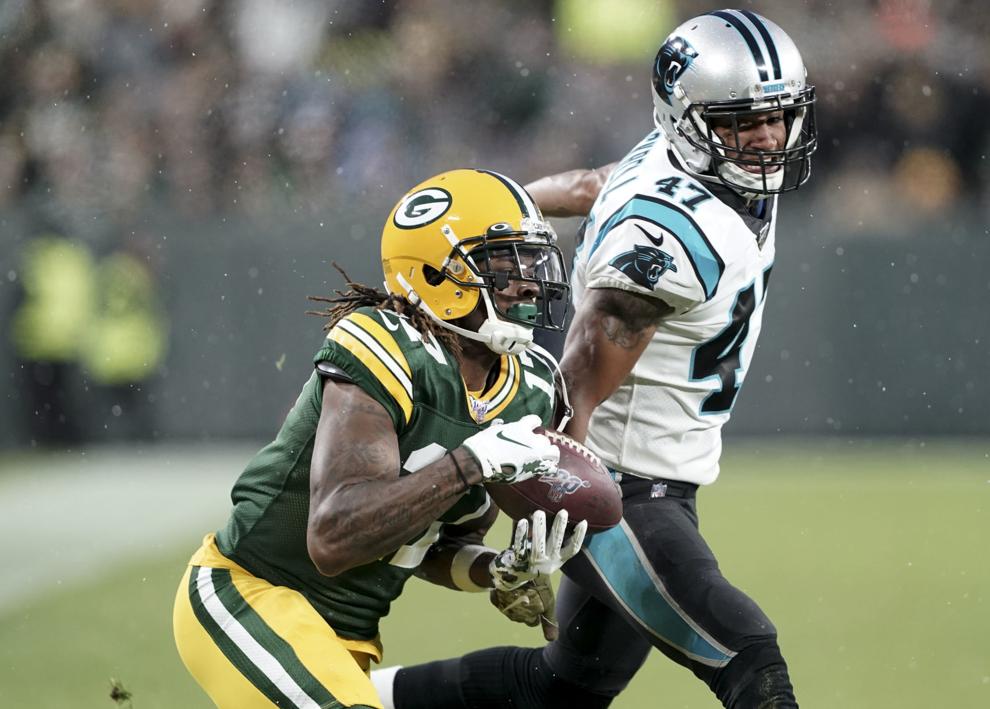 Packers 24, Panthers 16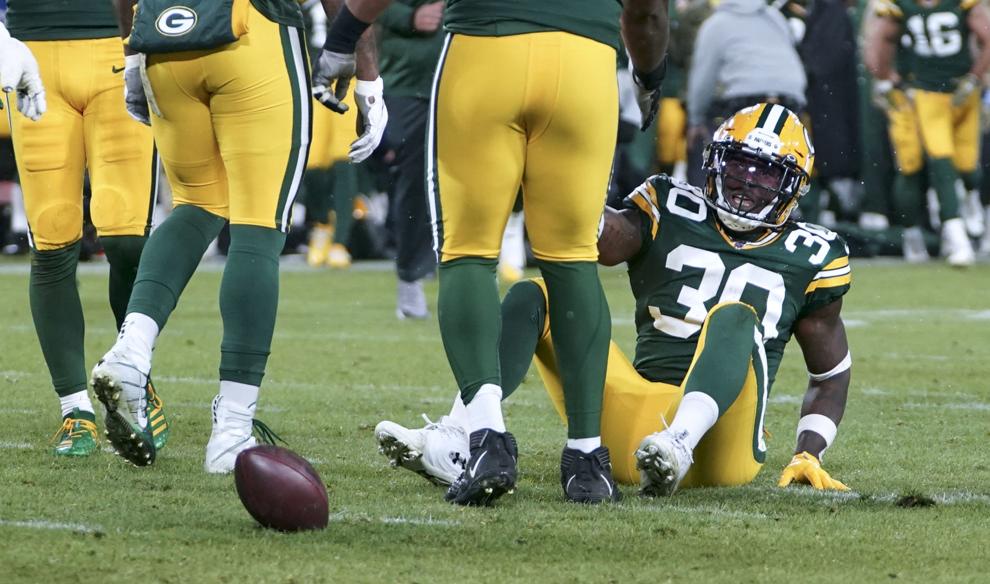 Packers 24, Panthers 16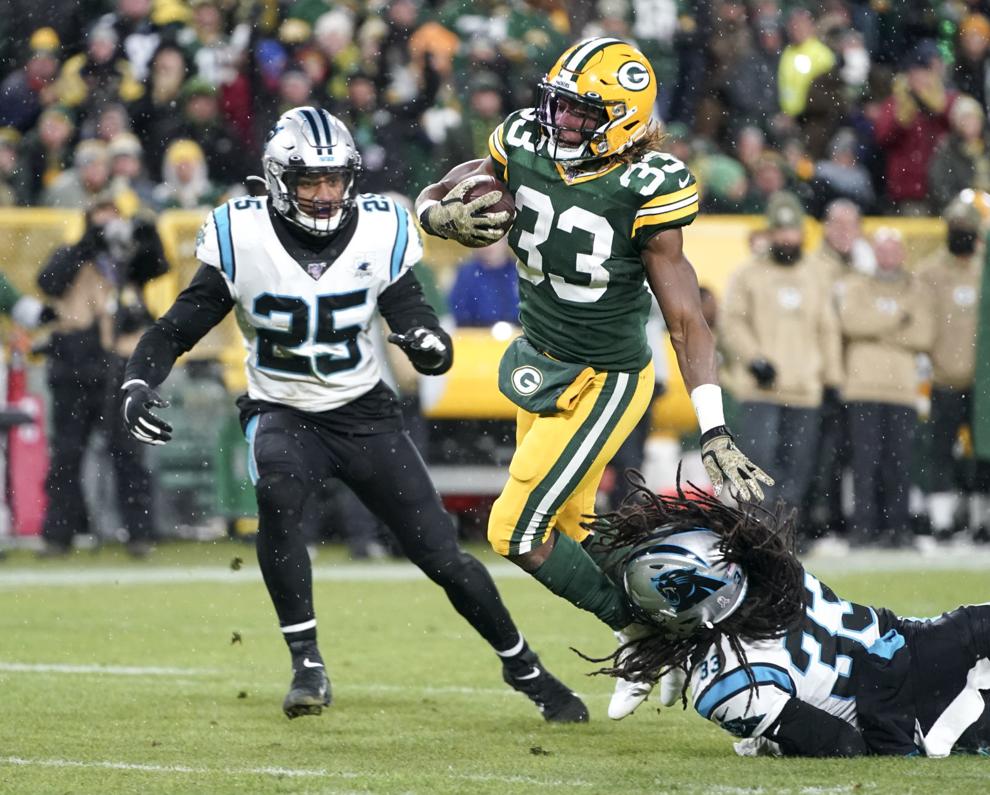 Packers 24, Panthers 16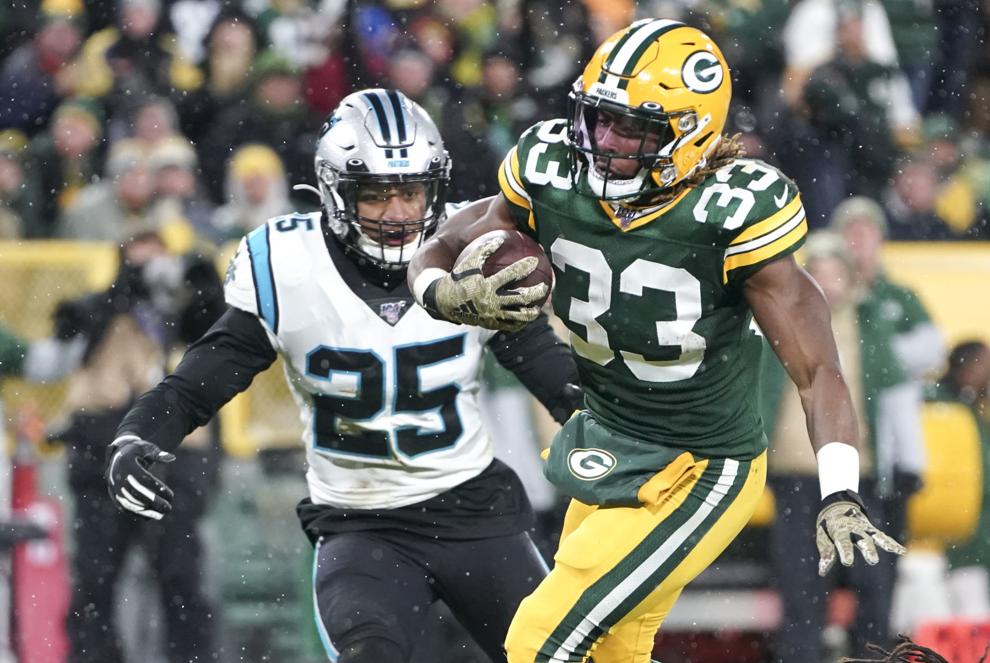 Packers 24, Panthers 16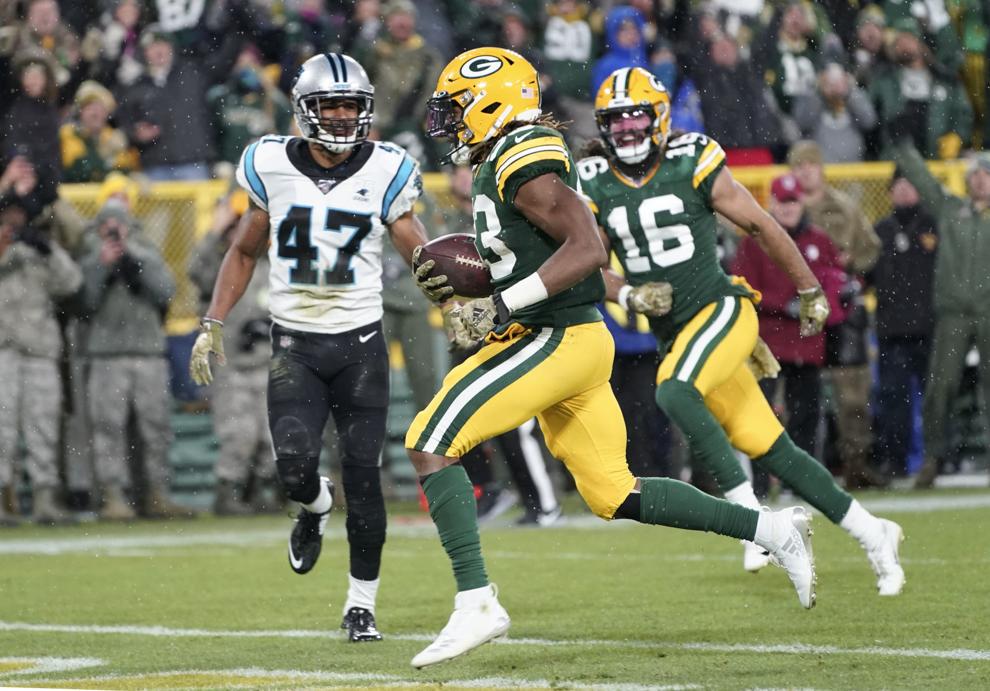 Packers 24, Panthers 16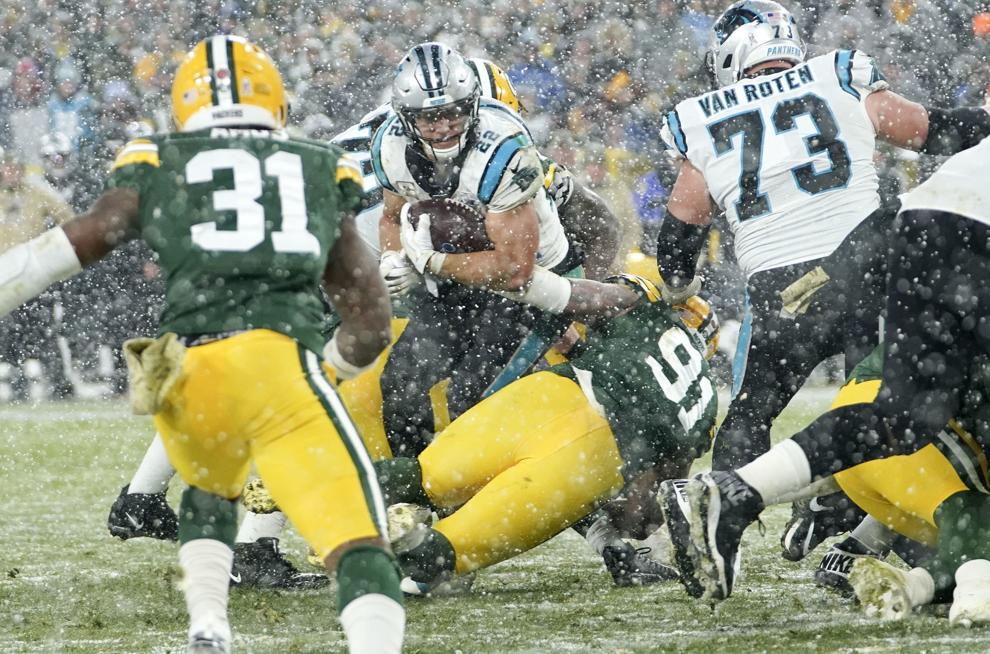 gamer photo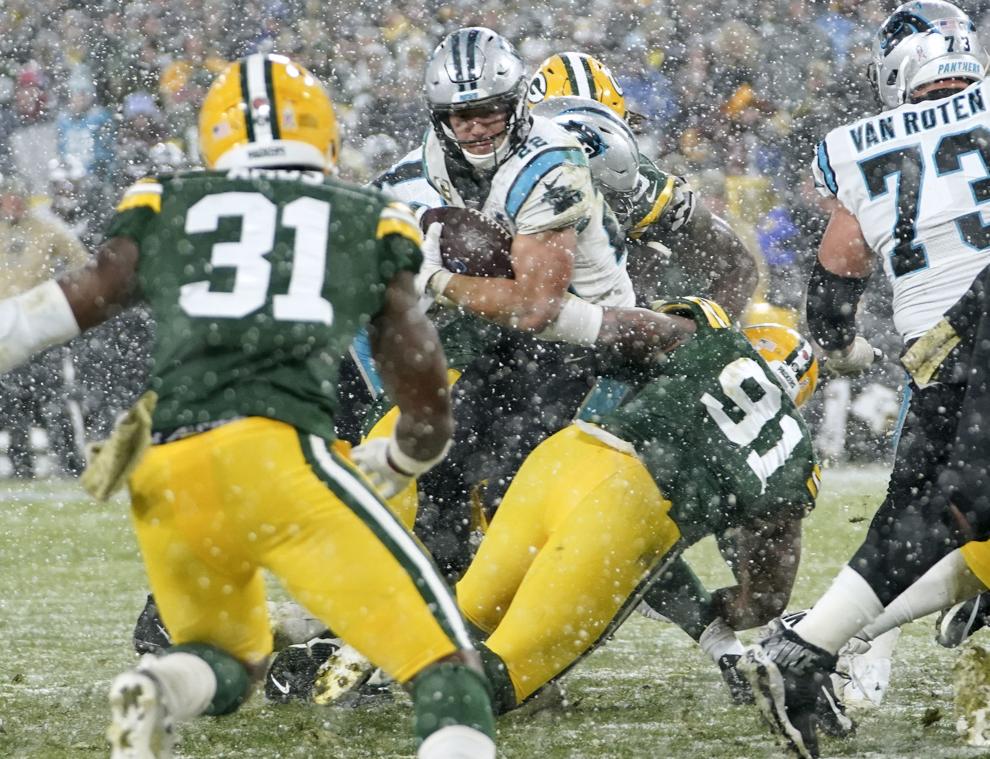 Packers 24, Panthers 16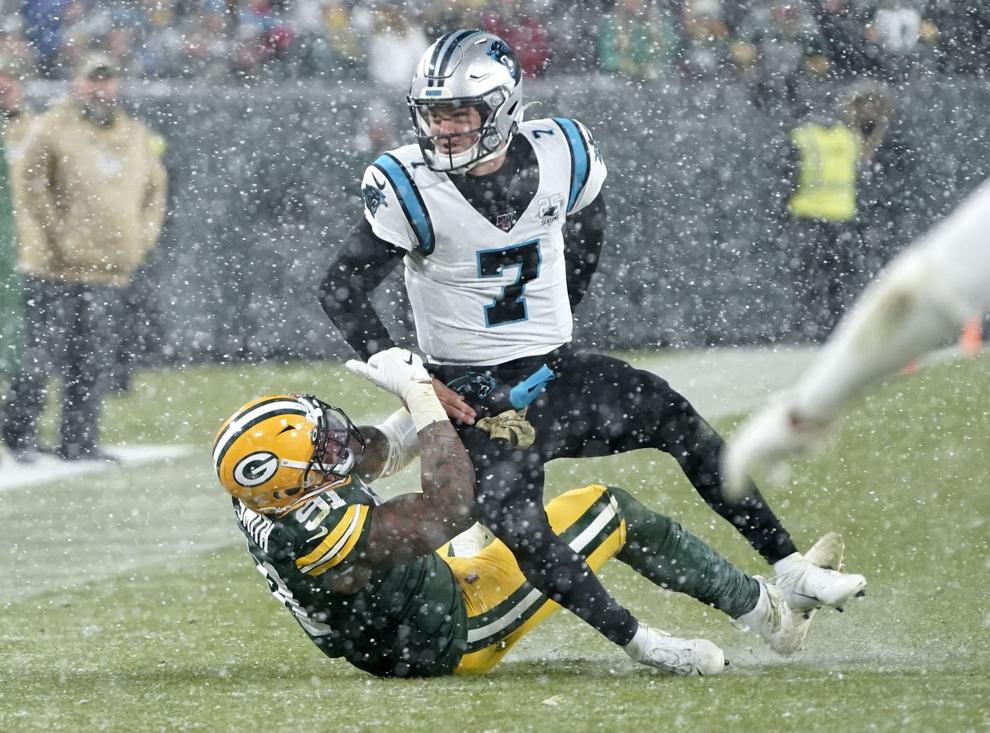 Packers 24, Panthers 16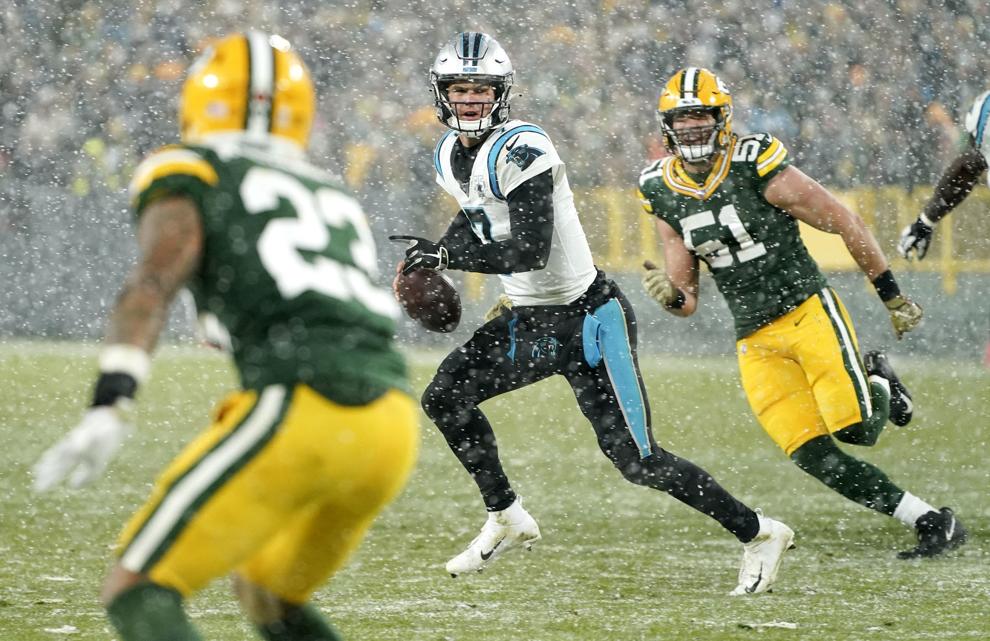 Packers 24, Panthers 16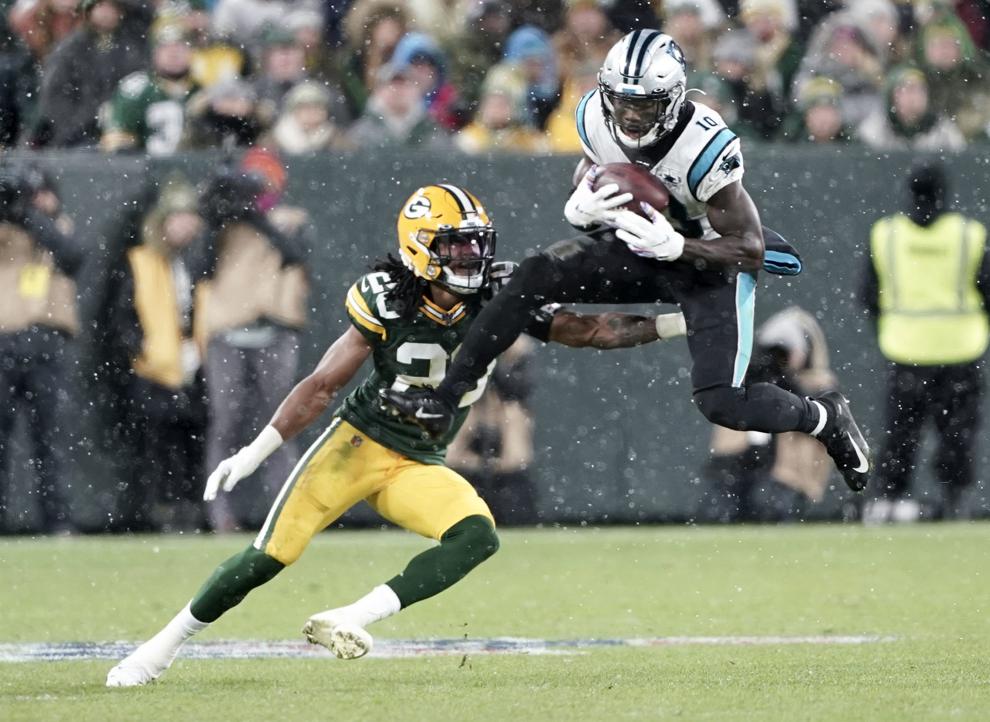 Packers 24, Panthers 16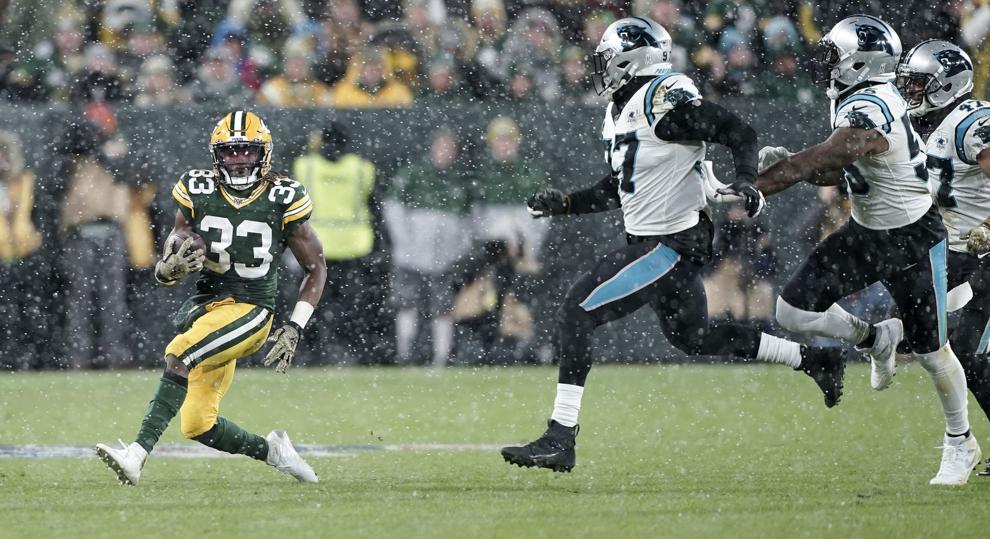 Packers 24, Panthers 16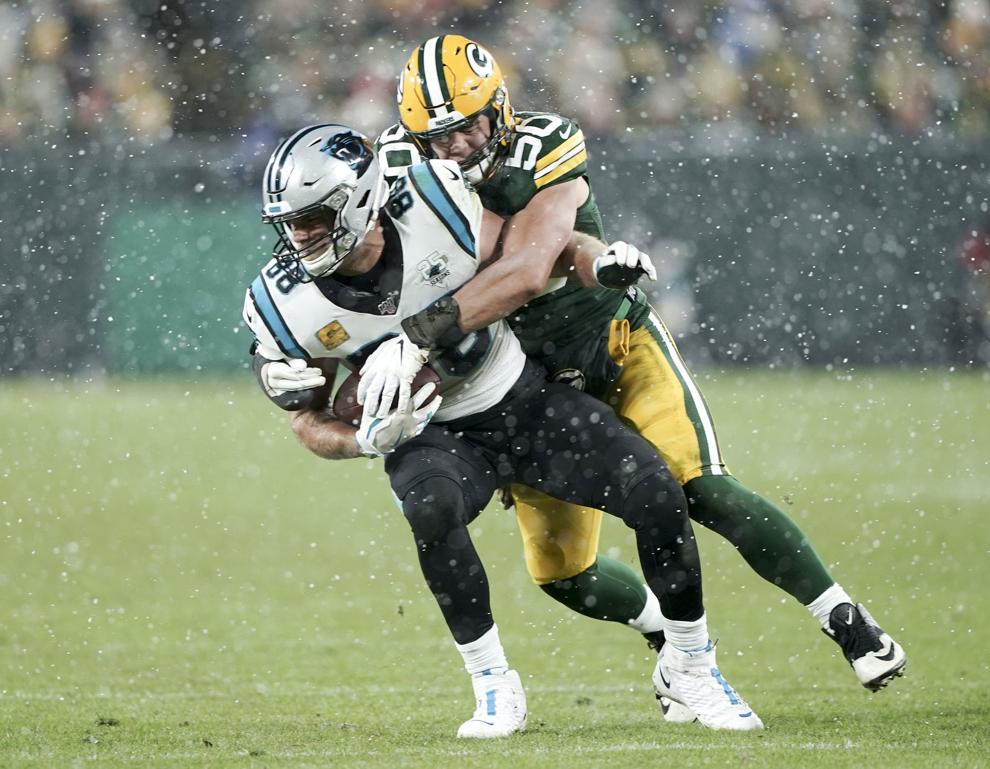 stats photo 11-11
Packers 24, Panthers 16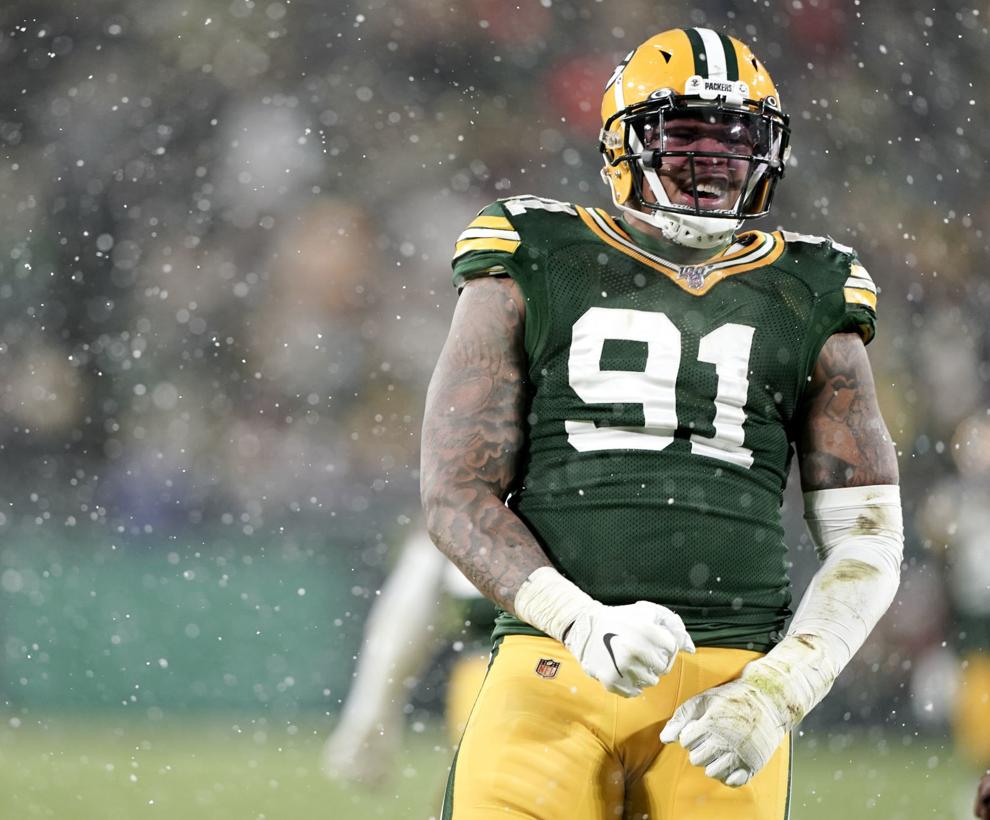 packers jump photo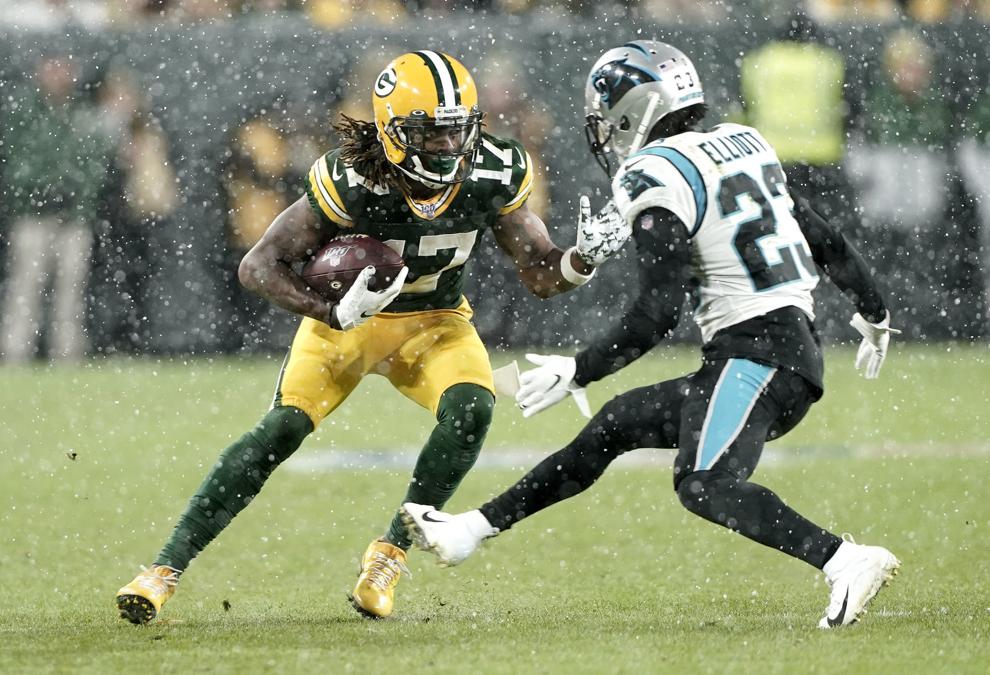 Packers 24, Panthers 16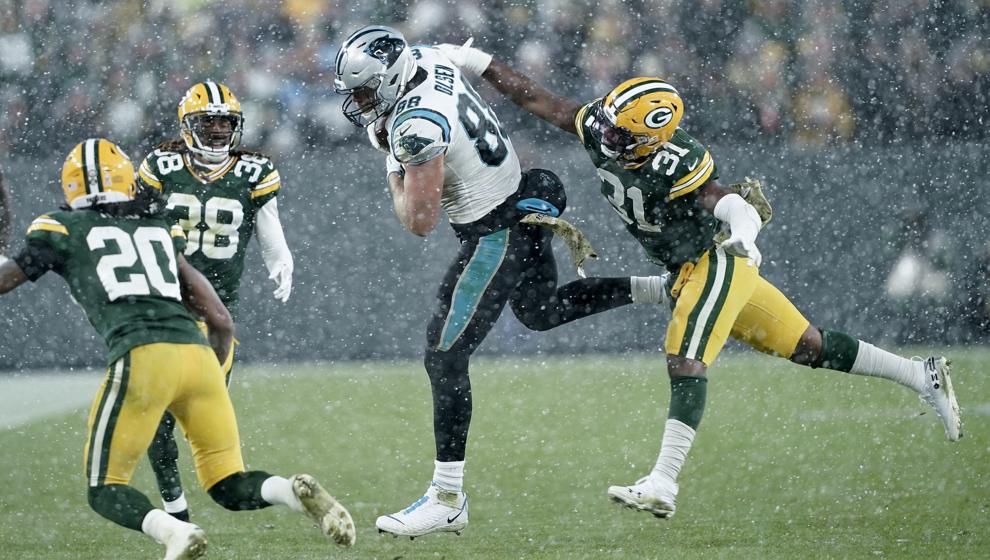 Packers 24, Panthers 16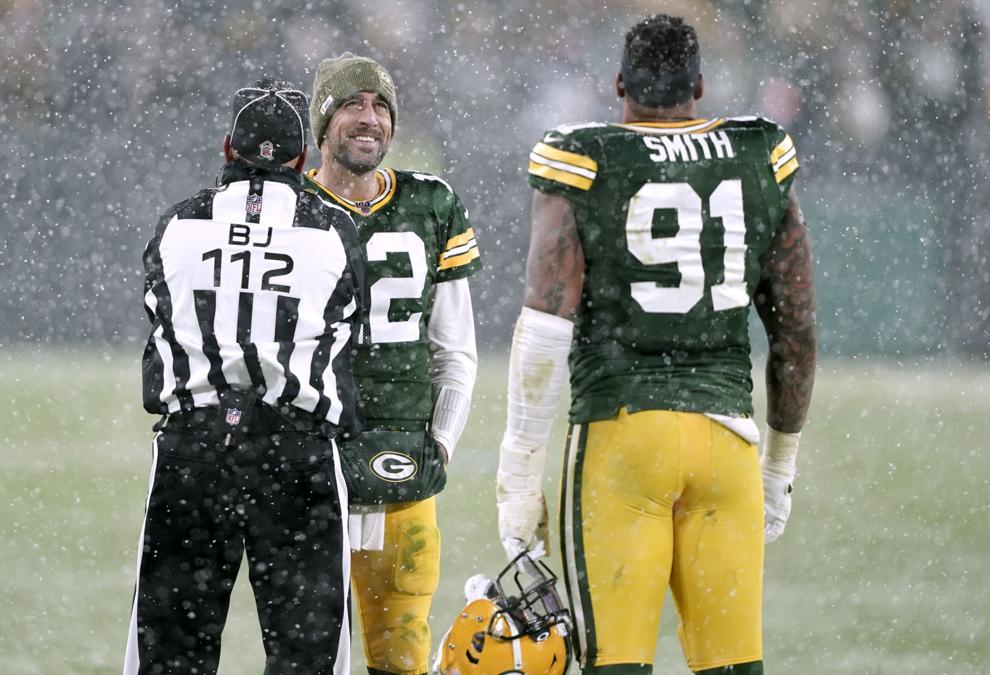 Packers 24, Panthers 16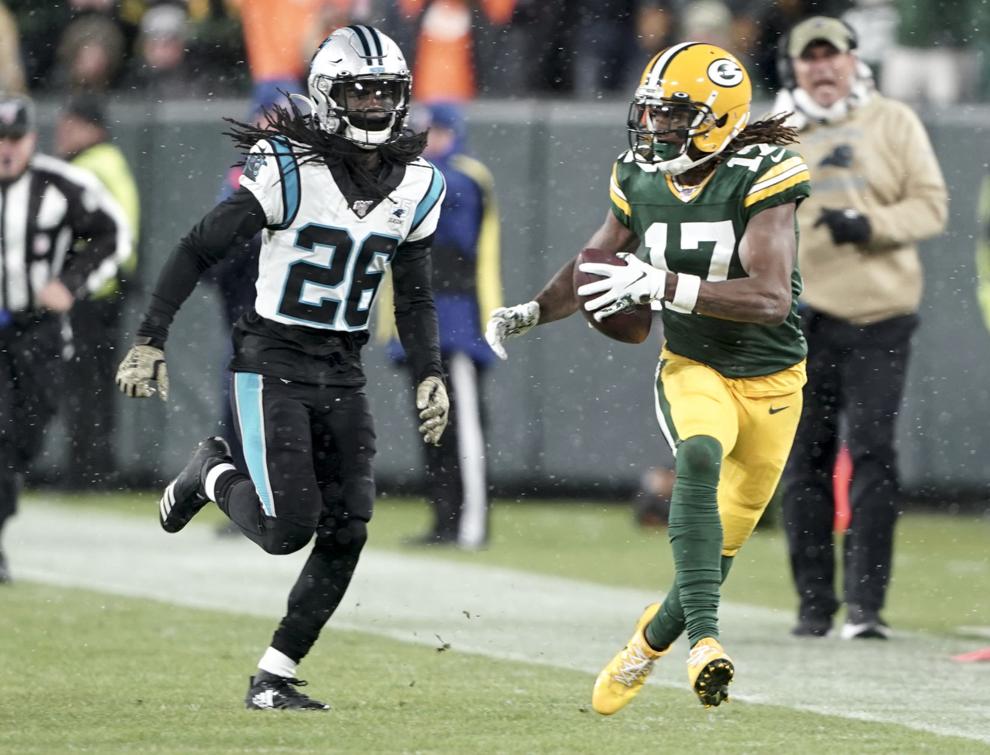 Packers 24, Panthers 16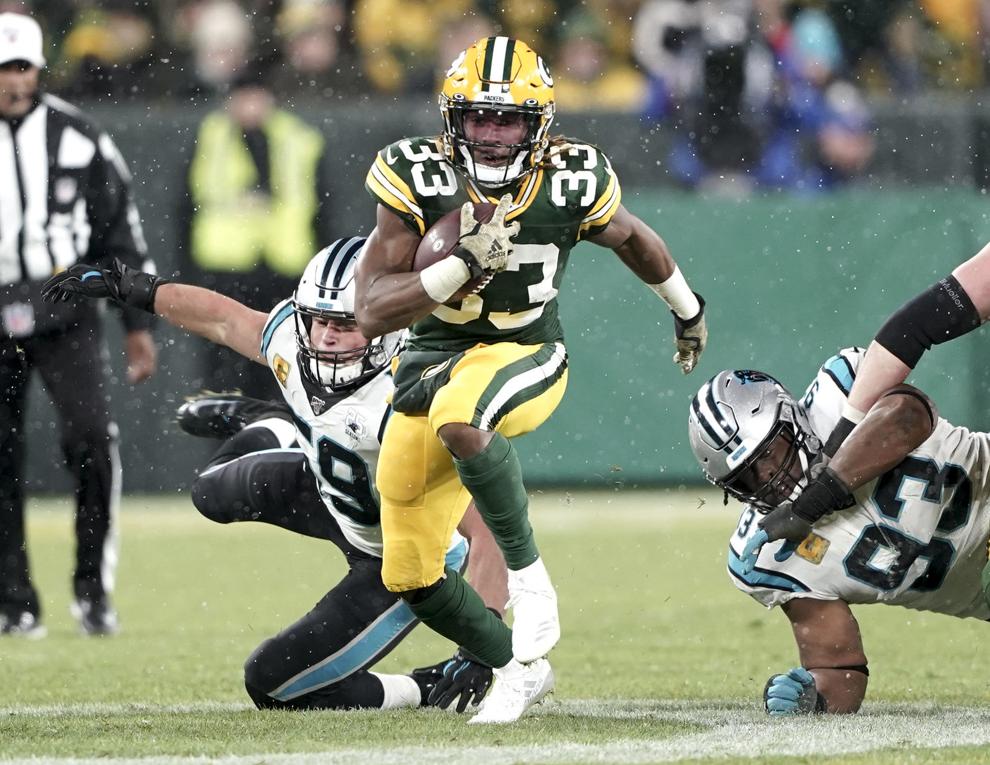 Packers 24, Panthers 16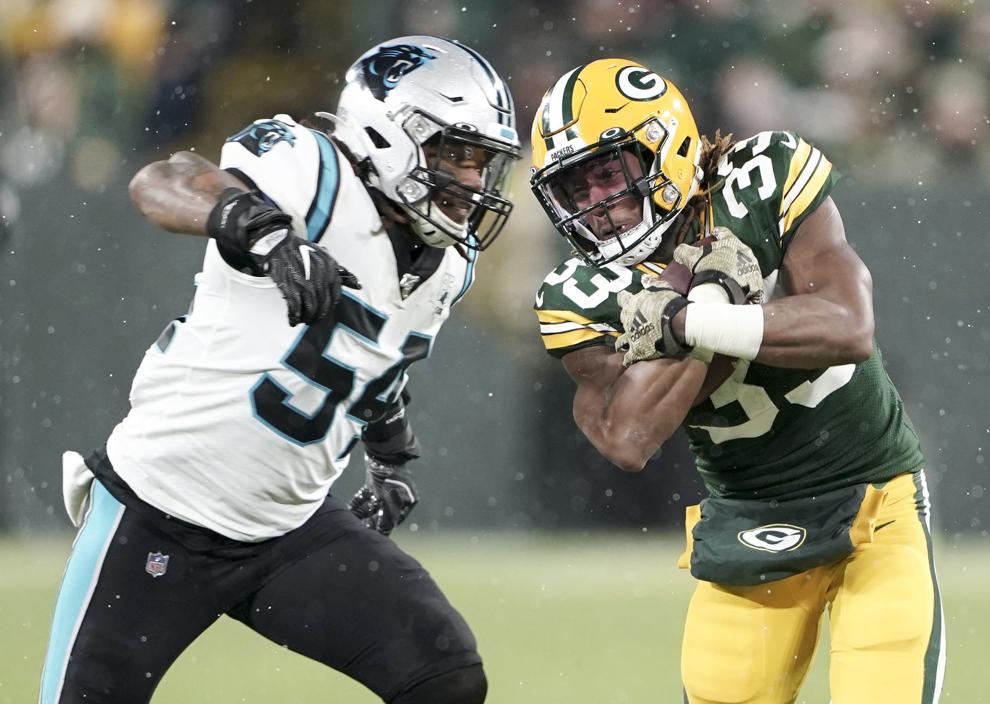 Packers 24, Panthers 16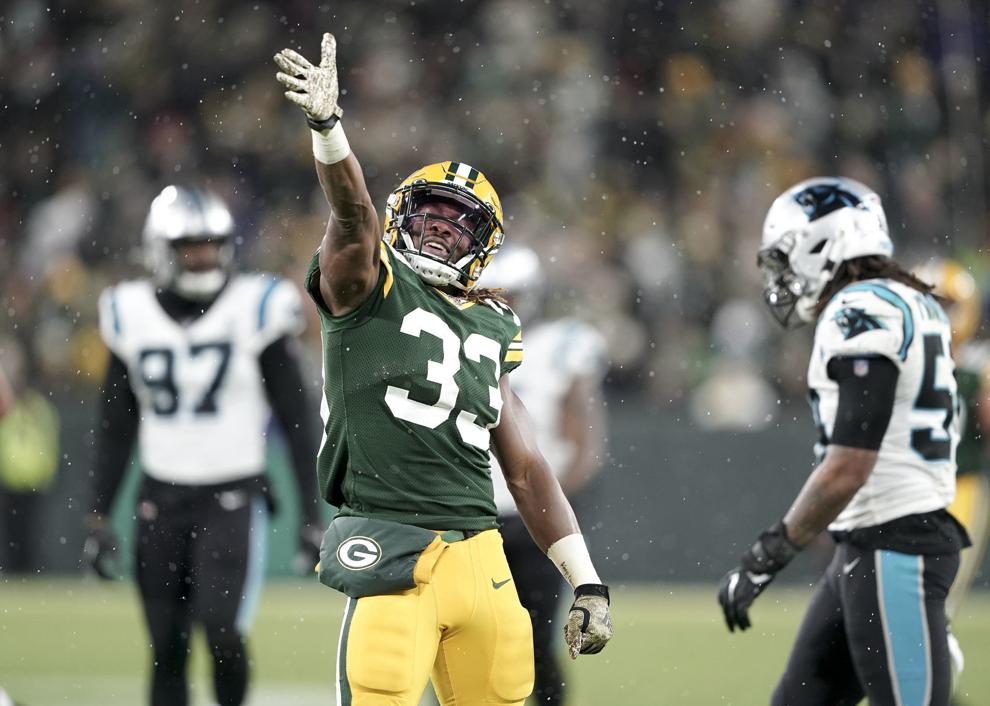 Packers 24, Panthers 16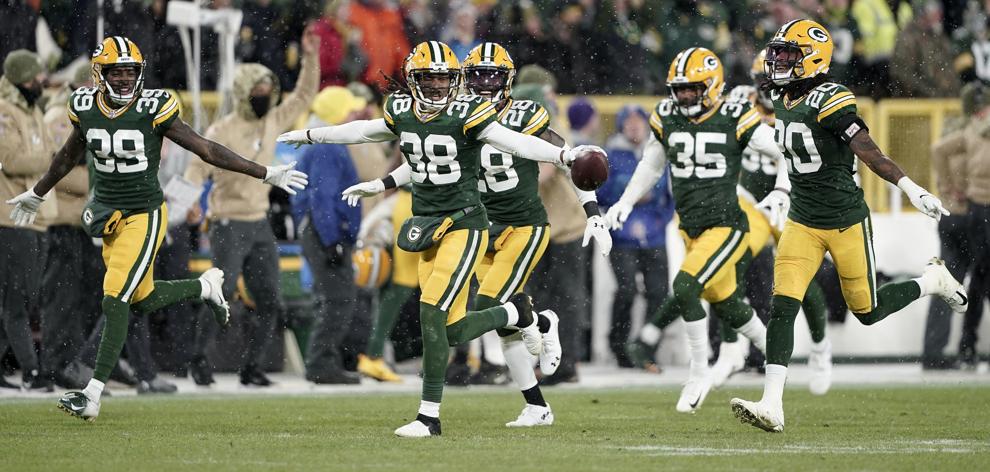 Packers 24, Panthers 16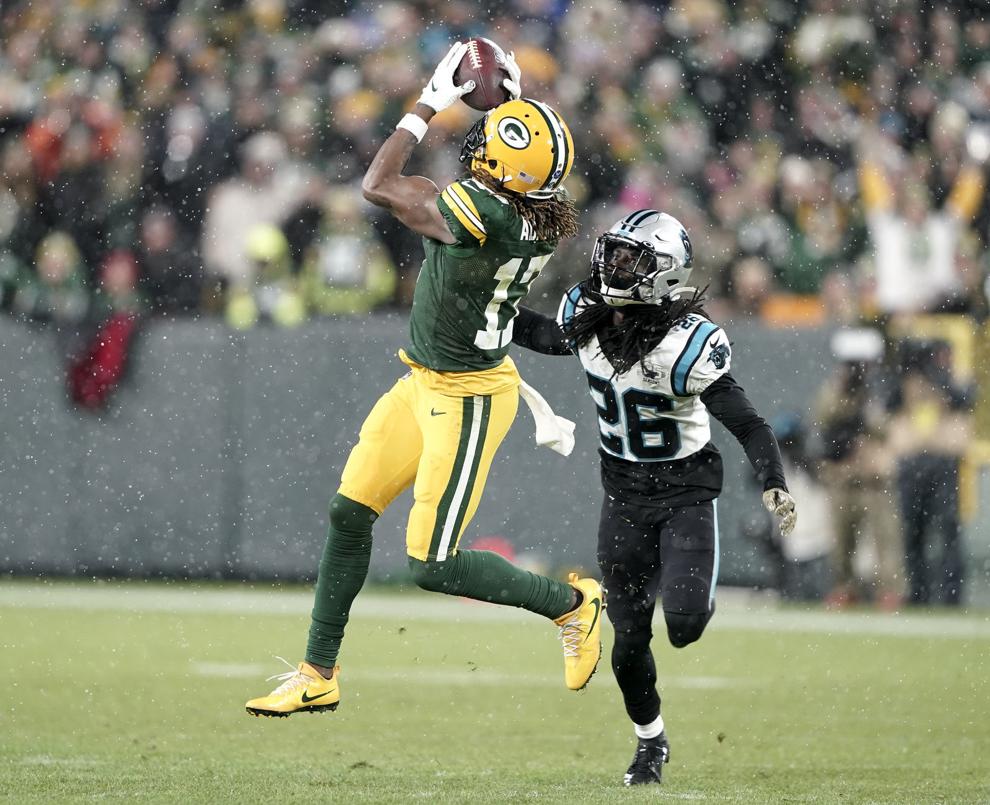 Packers 24, Panthers 16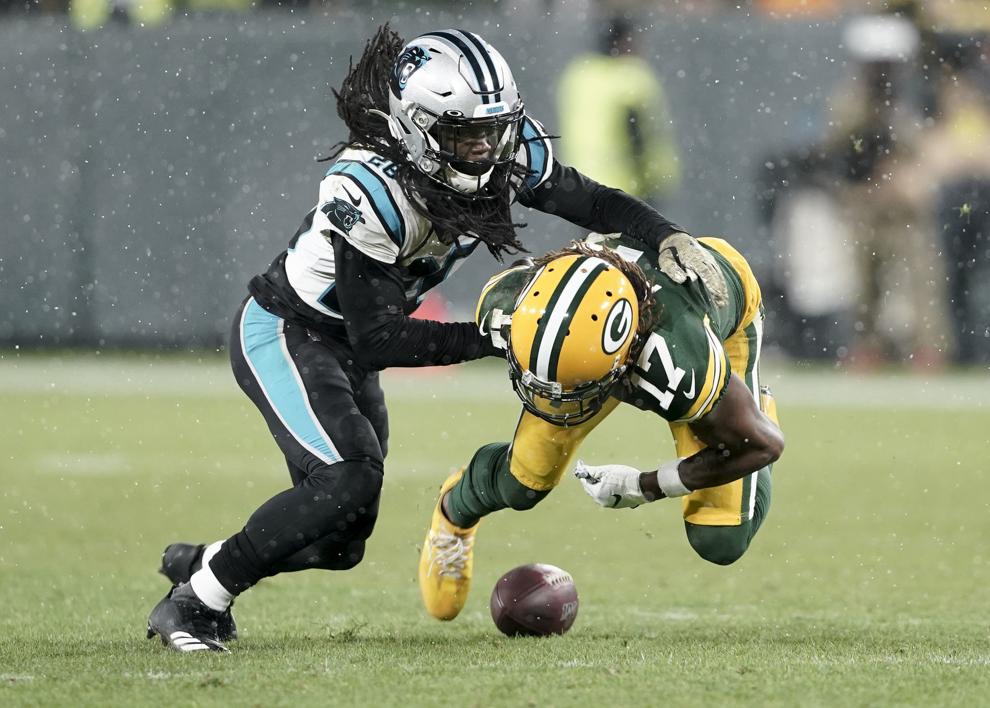 Packers 24, Panthers 16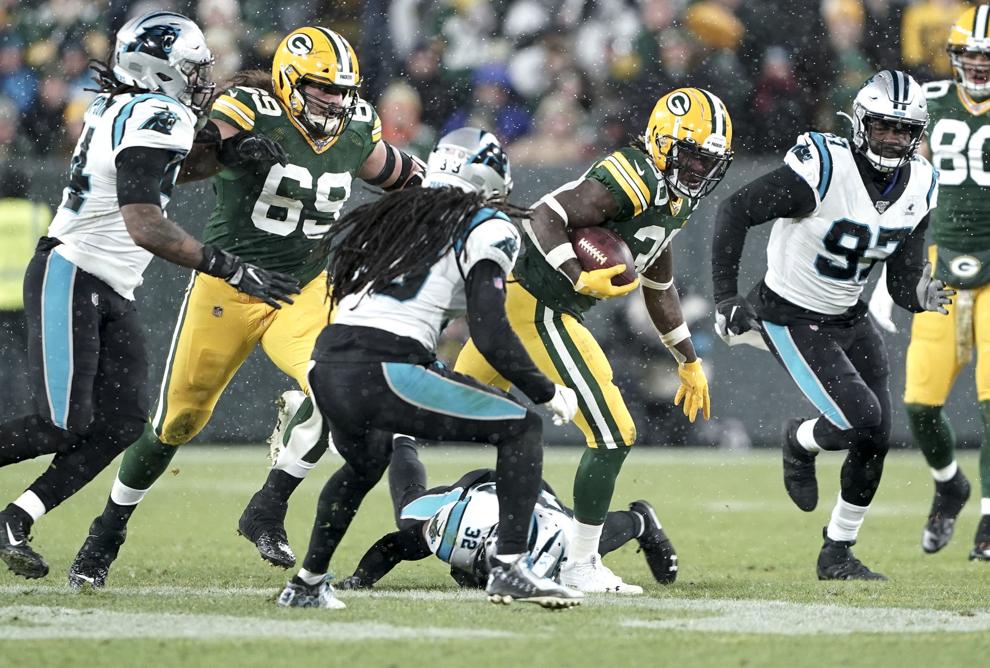 Packers 24, Panthers 16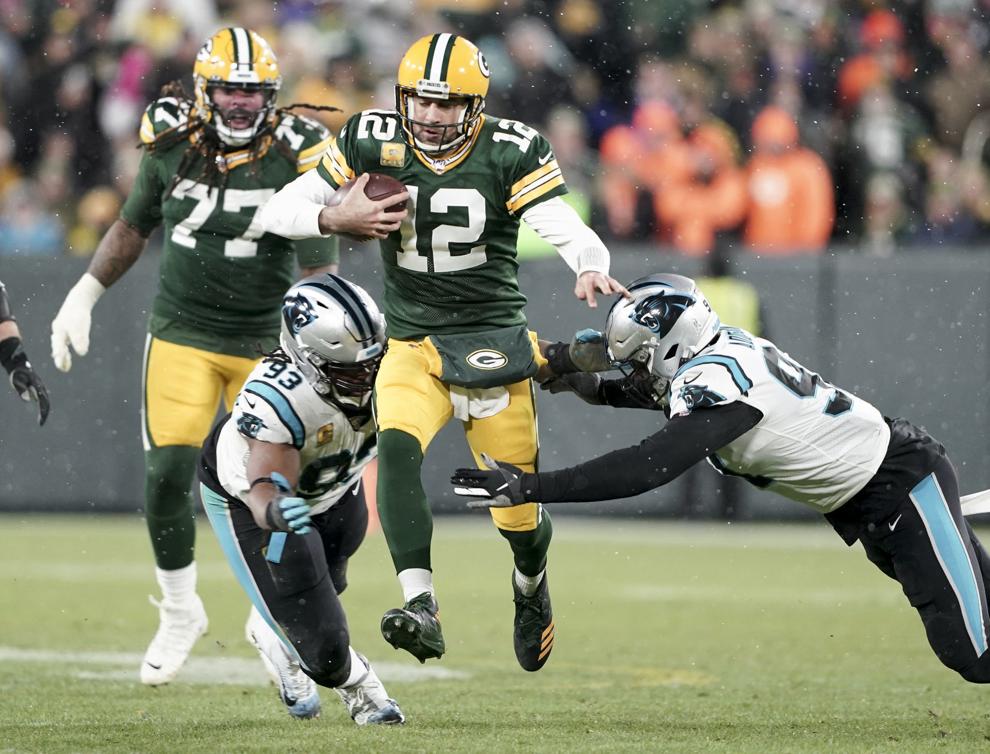 Packers 24, Panthers 16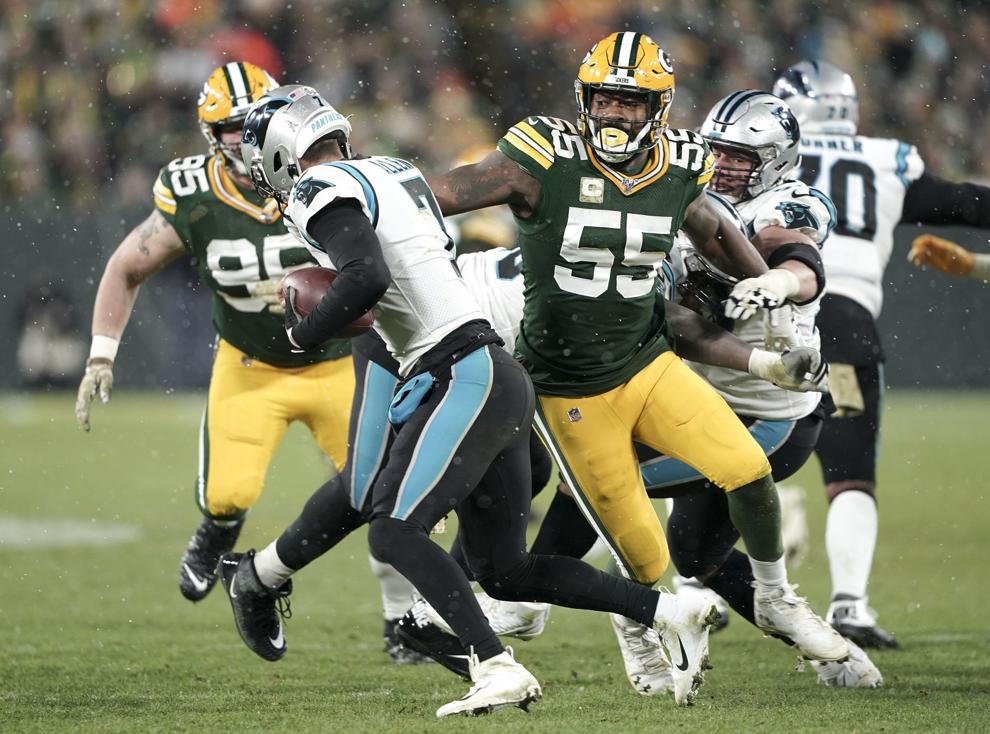 Packers 24, Panthers 16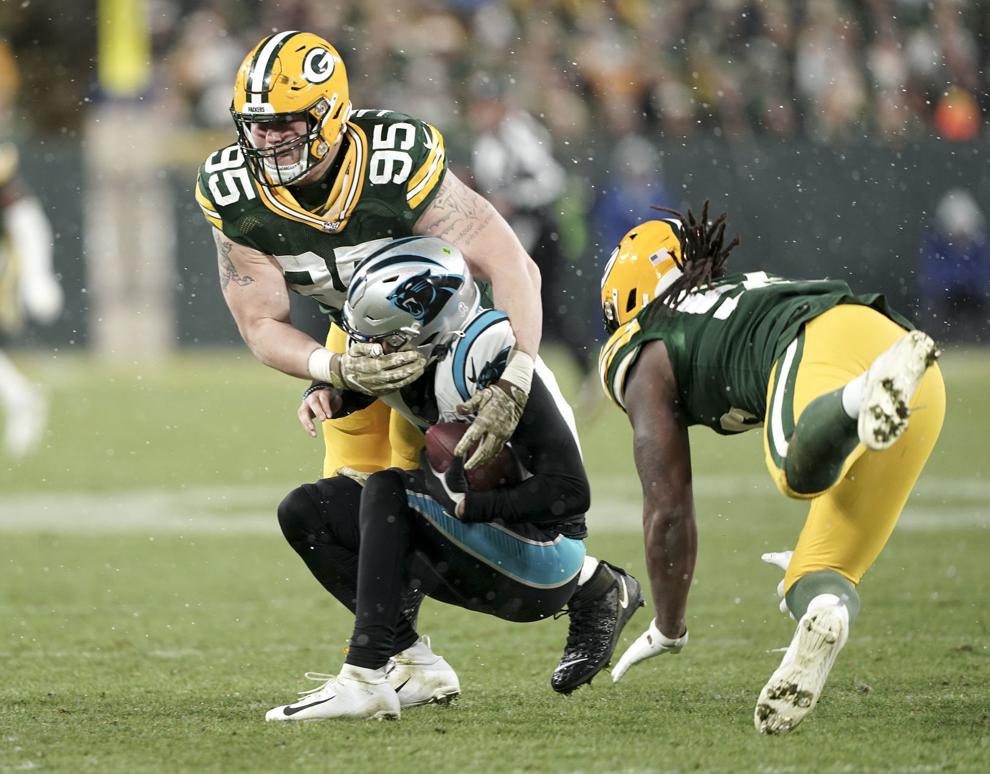 Packers 24, Panthers 16