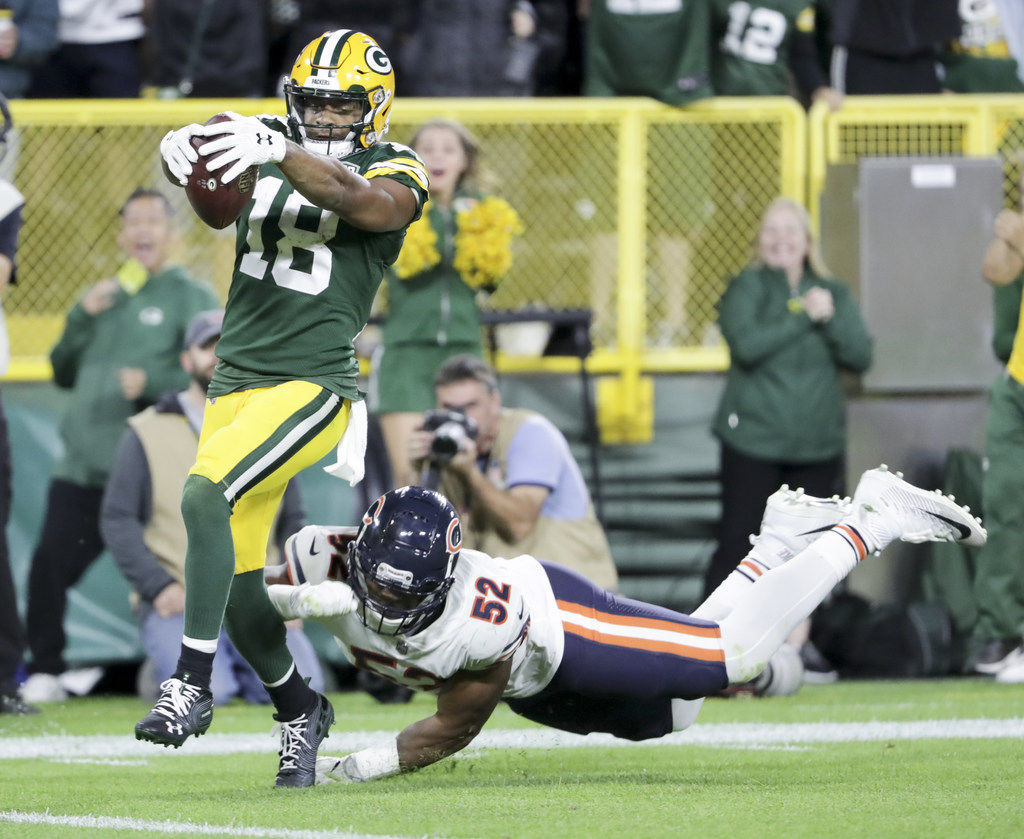 GREEN BAY — Aaron Rodgers has had an up-close view of how difficult this season has been on Randall Cobb, which is why the Green Bay Packers quarterback — and Cobb's closest friend on the team — is hoping the wide receiver's return to the lineup for the team's final five games helps not only the offense but Cobb, too.
"It's been tough. It's been really tough for me — (although) obviously not as tough as it's been for him," Rodgers said Thursday after Cobb pronounced himself ready to play in Sunday's game against the Arizona Cardinals at Lambeau Field after missing six of the Packers' past eight games with a hamstring injury
"Just knowing him, being best friends, seeing him going through his rehab (has been hard) — the ups and downs of having a great day, then having a setback; feeling like he's going to have a chance to play, and then not being ready. I know it's been tough for him."
Rodgers recalled how, after Cobb suffered through an injury-riddled 2016 season, he told anyone who would listen that getting Cobb healthy for the postseason would dramatically change the offense. Cobb caught five passes for 116 yards and three touchdowns against the New York Giants in the playoff opener and ended up catching 18 passes in three games as the Packers reached the NFC Championship Game.
This season, Rodgers and the offense have only been productive in spurts, and while other issues have been at play as well — Rodgers' early-season knee injury, No. 3 receiver Geronimo Allison's season-ending core-muscle injury, veteran tight end Jimmy Graham's inconsistent integration into the offense — missing Cobb has been among the biggest problems.
The 28-year-old Cobb caught nine passes for 142 yards — including the game-winning 75-yard touchdown — in the Packers' season-opening win over Chicago, and he has 17 receptions for 116 yards in the four games he's played since. With Cobb's contract set to expire after the season, Rodgers knows that the next five weeks will likely factor into whether Cobb returns for a ninth season in Green Bay.
"Like I said in the Giants playoff game in '16, when he's on the field, we're a lot better team. That's just a fact," Rodgers said. "When he's healthy, our offense is better, our passing game is better. That's always been the case with him. So it's been unfortunate that he hasn't been out there.
"When you look at what's happened with G-Mo not being able to play more than three games this year and Randall missing a bunch, it's been tough. But it's been tough personally as well to see him dealing with a nagging injury."
You have free articles remaining.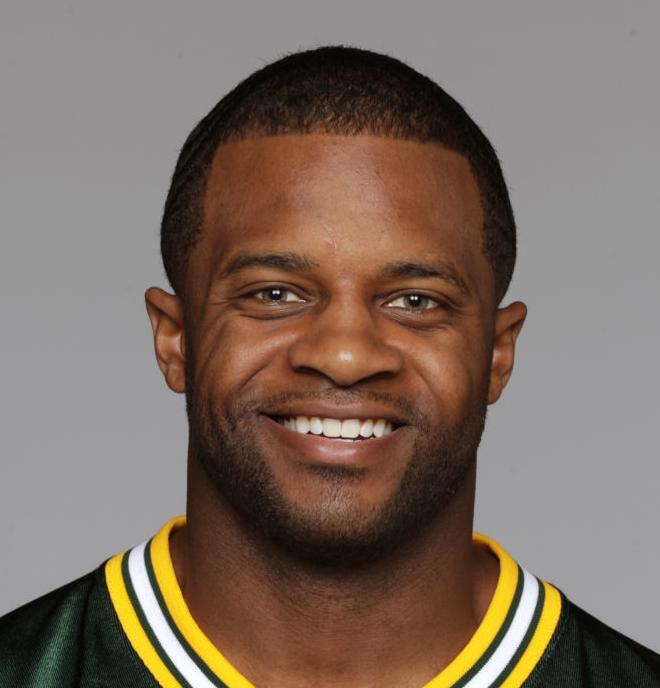 Cobb had injury issues in 2015 and 2016 but was mostly healthy last year, when Rodgers missed nine games with a fractured right collarbone. The most recent time he was in a contract year was 2014, and he responded with a career year, catching 91 passes for 1,287 yards and 12 touchdowns, leading to a four-year, $40 million contract. This year has been a different story.
"I really do feel like there was a storm cloud that was over me, and I was trying to fight through that, push through that," Cobb said. "I feel really good right now. Mentally, I had my (down) moments, my (down) days, but obviously I come in here and I work as hard as I can with my rehab and doing everything I can to get back on the field."
"Obviously I came back and I was like, 'I can move around, I can do some things,' but I knew I wasn't myself. I didn't feel like myself. But obviously I pressed to come back like I always do," Cobb said.
Asked if he thought he could salvage his season in the final five weeks and show why he's a difference-maker, Cobb replied, "That's not what I'm going out to prove. I'm trying to do whatever I can to help this team handle what we can to put ourselves in position to be in the playoffs. That's the only thing I'm worried about. If in that time, that's what happens, great. And if in that time that doesn't happen, then I did my part. I did everything I could."
Whether that is enough for Cobb to return to the Packers next season, Cobb — having faced the uncertainty of whether the Packers would cut him or Jordy Nelson last offseason — said he's not thinking about that.
Well, trying not to think about that.
"Obviously, I can't sit here and say that that hasn't crossed my mind," Cobb said. "But I remind myself and I remind my wife (Aiyda) that, 'We don't know and we won't know. So let's focus on today, let's focus on the time that we do know we're going to be here.'
"I'm sure that Jordy didn't think that he wouldn't be here. That's a part of the business, that's part of life. Things change, things happen. Anything can happen in a day, let alone five weeks or three months until free agency. I'm not going to sit here and let those worries and those whatever future questions creep in."
Jason Wilde covers the Packers for ESPN Wisconsin. Listen to him with former Packers and Badgers offensive lineman Mark Tauscher weekdays from 9-11 on "Wilde & Tausch" on your local ESPN station.