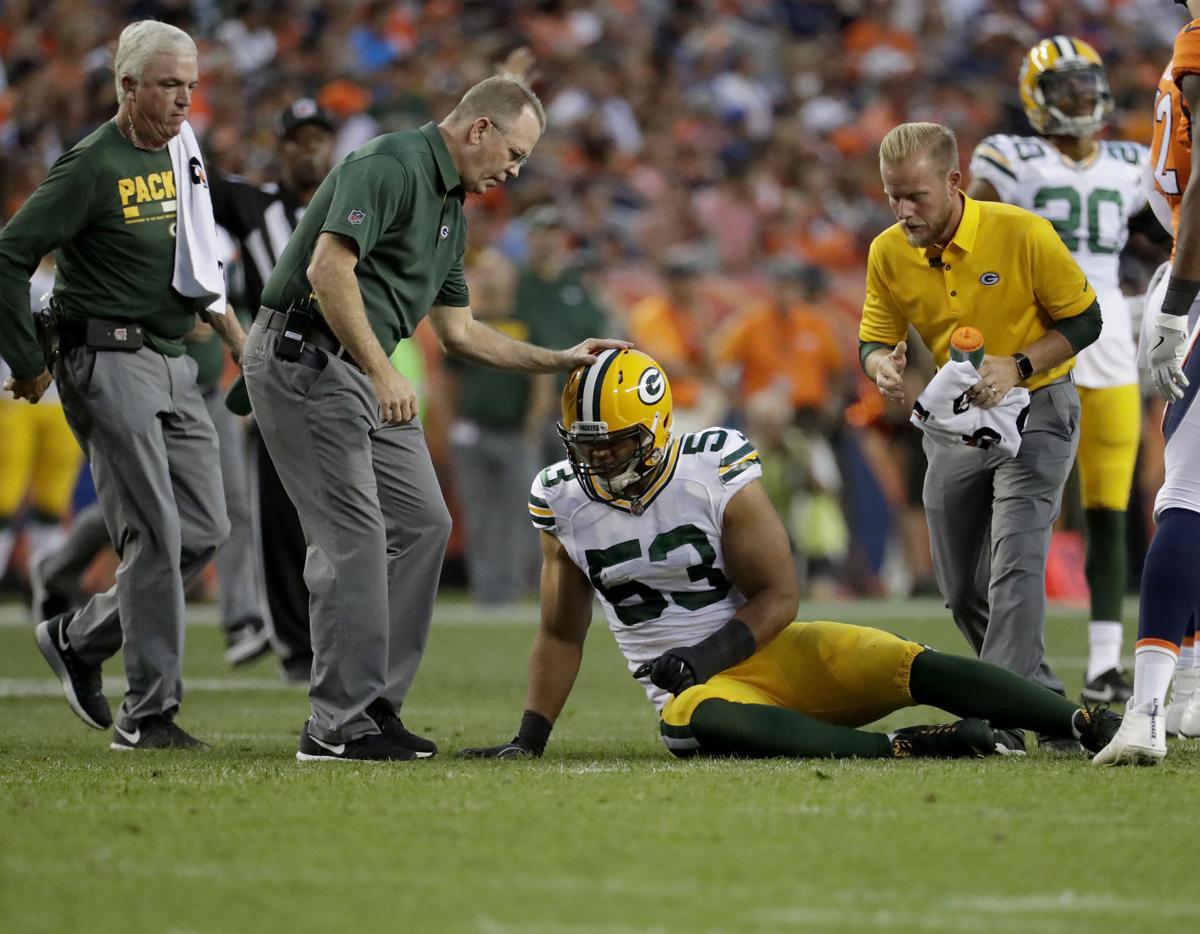 GREEN BAY — To celebrate the Green Bay Packers' final practice of training camp, Jordy Nelson and Jeff Janis decided to play a practical joke Tuesday.
The wacky wide receivers swapped jerseys, so Janis wore Nelson's No. 87 while Nelson donned Janis' No. 83. It confused more than a few of the fans — especially those who saw No. 87 working as the No. 1 kickoff return man — even if it didn't fool any of their teammates.
"When I rode the bike (to practice), everybody was kind of freaking out; people were doing a couple double-takes," Janis said. "(The players) could tell right away. It was mostly for the fans."
Remarkably, whatever uncertainty the deceptive duo created at Ray Nitschke Field about their identities was really the biggest unknown the Packers had as they ended their training-camp practice schedule.
Sure, there are still some bottom-of-the-roster decisions to be made in advance of Saturday's final cuts, but the starters on both sides of the ball are locked in, and most of the key backup spots have been filled, too.
Which explains why, with Thursday's preseason finale against the Los Angeles Rams still to go, Packers coach Mike McCarthy feels good about where his team stands —and the amount of work that it got done — 12 days out from the team's Sept. 10 regular-season opener against the Seattle Seahawks.
"We haven't had to cut anything back. I think that's a reflection of being in sync with strength and conditioning staff," McCarthy said. "The health of the team has been pretty good. From a pure scheduling (standpoint), the targets you create, we've hit those. You're looking for your team to get over certain thresholds of how they're starting to play as a group. I definitely feel that we are ascending as we go into the season."
The Packers certainly aren't injury-free — their top three outside linebackers (Clay Matthews, Nick Perry, Jayrone Elliott) all missed practice with what are viewed as relatively minor injuries, and right tackle Bryan Bulaga's ankle injury should heal by the opener — but unlike past years, they've avoided any catastrophic injuries. With the NFL having eliminated the intermediate roster reduction from 90 to 75 players, the Packers figure to have more than enough guys to battle the Rams while most of their top-line players will get the night off.
"I thought (camp) was good. I thought we did some good things," said quarterback Aaron Rodgers, who ran the scout team offense Tuesday and won't play against the Rams — meaning he finished the preseason having played two games, three series and 26 snaps. "You know, the practice reps are really important for us, especially when we don't play a whole lot (in preseason games) as the 11 starters. We don't have a lot of time to jell together, so even practices like (Tuesday's) where we're taking scout-team reps … those are great reps for us."
The next task will be what McCarthy calls "finding our identity."
On offense, how much will the Packers lean toward a two tight-end set, having added Martellus Bennett and Lance Kendricks in free agency? How much will McCarthy utilize the traditional three wide receiver, one tight end, one back set that has been such a staple in recent years? Just how committed will McCarthy be to the run game as a play-caller? "When we gameplan, particularly on offense, when it comes down to making decisions, I don't make decisions based on us," McCarthy said. "I think a common error in my experience as far as coaching, whether it's been with the offense or with the defense, you tend to give the other coaches too much credit. I understand they coach, they got their players and there's excellent things they do. But when push comes to shove, we're going to rely on what we think is best and it's about creating opportunities for our players. So, we'll just operate that as a weekly basis."
On defense, the Packers frequently deployed what they call their "Nitro" and "Sooner" packages, in which safety Morgan Burnett plays inside linebacker. They still have other personnel groups to choose from, and defensive coordinator Dom Capers wants to rotate a host of players both on the line (where Mike Daniels, Kenny Clark and Dean Lowry, who returned to practice Tuesday, are the preferred starting threesome) and in the secondary (where the Packers are deep at safety and have to figure out which cornerbacks deserve the most playing time.
"That's something you kind of have to experience from week-to-week to see where you're going and then try to get a little clearer direction," Capers said. "But I think you have to have a wide variety of things to choose from so you don't get pigeon-holed into one area and then you have to do something new. But I think we've had good repetitions on a lot of different packages and we just have to decide, OK, kind of what we're going to hang our hat on."
Until then, Rodgers and the starters will watch as the roster hopefuls look to make the most of their last chance to make an impression — and earn a spot on the team.
"I think there's question marks with the last 8 or 10 guys on the roster. I think that's the way it always is," Rodgers said. "So some of the guys you're pulling for are on the bubble, (they) may or may not make it here. (But) you get excited for them to get opportunities elsewhere and you hope they come through with a great game on Thursday.
"We have (87) now. We're going to cut it down here. It's going to be tough this weekend to lose some of those guys. But we'll be ready Monday when it comes time to get ready to play some real games."