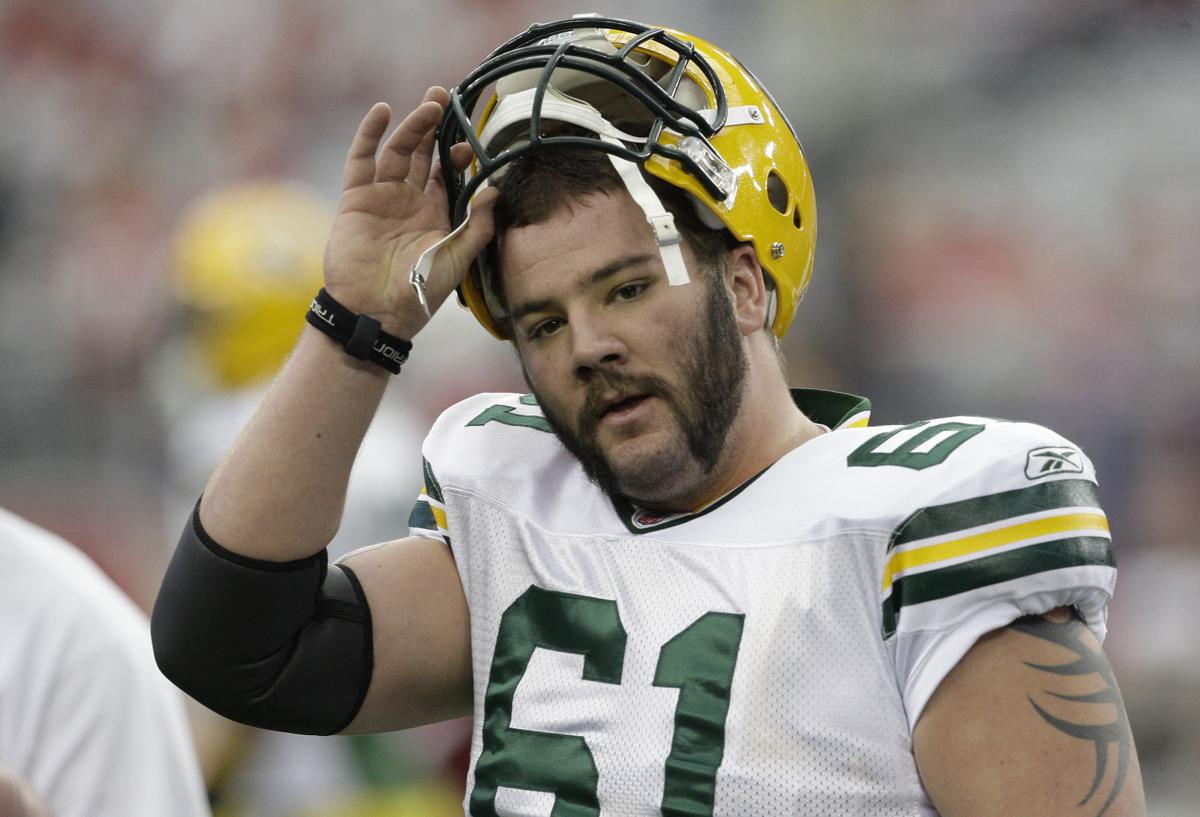 GREEN BAY — Brett Goode never took anything for granted, even if those on the outside did from the moment he returned.
Even Monday, after the Green Bay Packers released his competition for the long-snapping job he'd held for the previous nine seasons, Goode wouldn't proclaim that he'd won the job.
"Nothing changes. I came in last year at the end of training camp, the first year was at the end of training camp, so everything can change in a heartbeat," Goode said after undrafted rookie free agent long-snapper Derek Hart was released. "So you just keep working at it.
"Things change so quick in this business. It doesn't change my approach or my mindset because this is a day-to-day type of job and then you go week-to-week during the season."
Goode, the team's long-snapper since 2008, returned on a one-year contract earlier this month after Hart, holder Justin Vogel and kicker Mason Crosby struggled in practice on Family Night. Last year, the Packers brought Goode, who'd suffered a torn ACL in his knee late in the 2015 season, back after training camp had ended.
"I feel like I'm playing at a high level. I feel like I can do it. I'm just glad that I had the opportunity to come back," Goode said. "I'm trying to solidify my job here and earn a spot. Nothing's been finalized yet. Nothing's been set in stone."
Vogel watch
It was before last year's preseason finale that the Packers cut undrafted rookie punter Peter Mortell, then cut incumbent veteran Tim Masthay to claim ex-Tampa Bay punter Jake Schum on waivers.
Schum held the job all of last season before being waived/injured this offseason following a back injury.
So while Vogel has been the only punter in camp, there's no guarantee he'll be the opening day punter. Vogel averaged 4.59 seconds of hang time on his four punts Saturday night in Denver's thin air, but he had a net average of just 38.3 yards with a touchback.
For the preseason, he's averaged 42.6 net yards on 17 punts, with seven having been downed inside the 20-yard line.
Vogel presumably will punt in Thursday night's preseason finale against the Los Angeles Rams at Lambeau Field, but the Packers could go another direction at the final cutdown if they don't like what they see.
"He knows he's just got to be consistent," special teams coordinator Ron Zook said last week. "He's got the leg to do it and he's got to place the ball and give us a chance to cover."
From the infirmary
Ex-University of Wisconsin standout Vince Biegel hinted last week that he expects to avoid the in-season physically unable to perform list, and coach Mike McCarthy's tongue-in-cheek reaction to a question about the rookie outside linebacker did nothing to dispel that notion.
Asked if he had any hope of Biegel playing against the Rams, McCarthy replied, "I'm full of hope. I'm the captain of hope."
• McCarthy also expressed some modicum of hope for several of his other injured players — right tackle Bryan Bulaga, outside linebacker Nick Perry and backup offensive lineman Don Barclay, all of whom have been sidelined by ankle injuries — being ready for the Sept. 10 opener against Seattle.
"I'm hopeful. We'll see how it works out," McCarthy said. "I'm the wrong person to ask about injuries, because my conversations with those guys are, they're all going to be ready. So, we'll just weigh that versus the medical staff. But everybody's optimistic."
• Second-year defensive lineman Dean Lowry, who was having a terrific camp before sustaining a knee injury at Washington on Aug. 19, said he feels good about being back for the opener.
"It feels good. I ran on it for the first time (Sunday). I'm not sure about (playing on) Thursday, but I feel very optimistic about next week against the Seahawks," Lowry said. "It's tough missing the games, like last week, just to see the guys going out there and playing a great game. You want to be a part of that. I think, going back to OTAs and training camp, I've done some good things. I've just got to pick up where I left off."