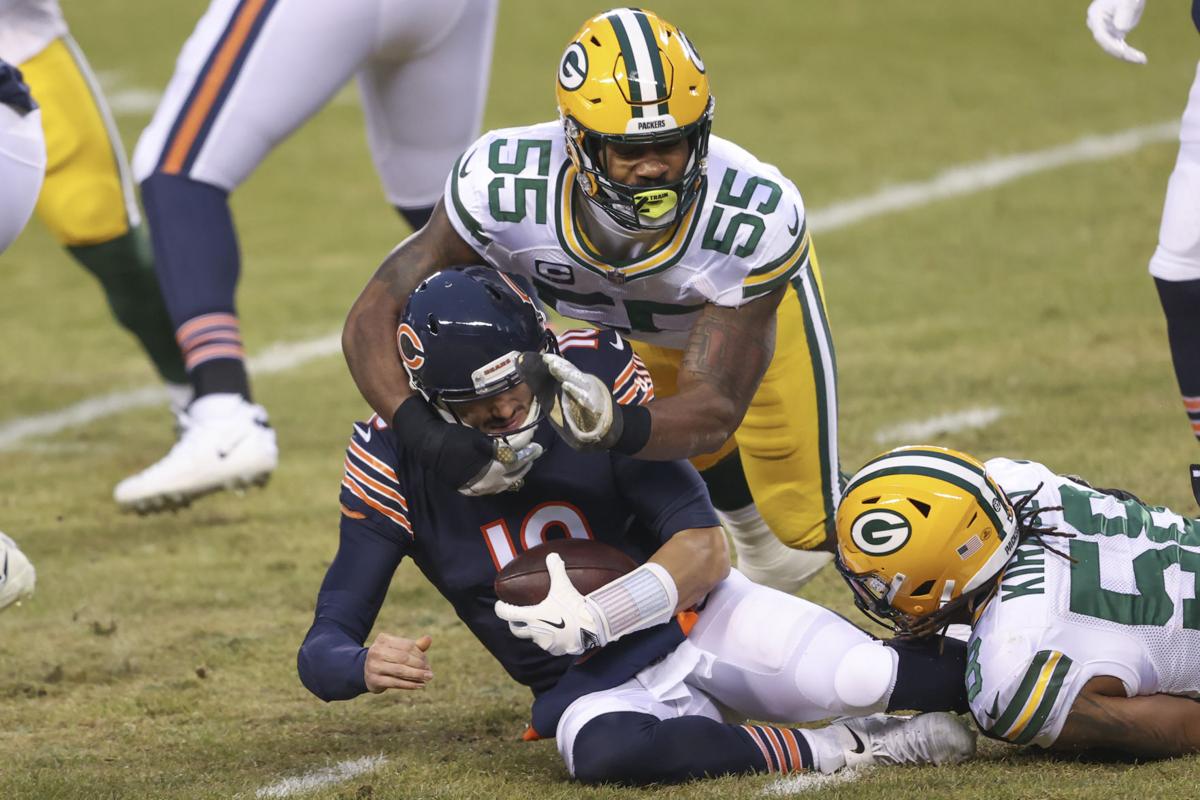 GREEN BAY — The curious case of Za'Darius Smith's mysterious back injury took yet another twist Friday, when the Green Bay Packers star outside linebacker did not take part in practice and was officially listed as questionable on the team's injury report for Sunday's game against the New Orleans Saints at Jacksonville.
One day after coaches increased his workload during Thursday's practice, Smith sat out Friday's session — even though head coach Matt LaFleur refused to classify it as a setback.
"I wouldn't say a setback. But, he's feeling some things," LaFleur said following practice. "We thought it was in the best interests to leave him out and then give him the next 48 hours to kind of prove whether or not he can go out there and play."
The exact nature of Smith's back injury and when it occurred is a mystery outside the building, and even LaFleur admitted earlier in the week that he didn't know exactly when Smith injured his back. Smith started camp on the non-football injury list after taking part in the offseason program in order to collect on a $750,000 workout bonus.
Some players, including Pittsburgh Steelers star and ex-University of Wisconsin linebacker T.J. Watt, engaged in what some are calling "hold-ins" during training camp, reporting to avoid the required fines that come with holding out while under contract but participating on a limited basis or not practicing at all. Watt and the Steelers agreed to a reported four-year, $112 million extension on Thursday.
The Packers, including general manager Brian Gutekunst, have said that Smith's injury is legitimate, although having an injury and being dissatisfied with your contract are not mutually exclusive. And Smith appeared miffed on Thursday when the team announced its season-long captains and he was not among them, with defensive tackle Kenny Clark and cornerback Jaire Alexander being selected on defense. Smith posted a Tweet just 11 minutes after the Packers' official Twitter account shared the captaincy news, with Smith posting the word "Wow" with a thinking emoji.
Asked if he had spoken to Smith about any unhappiness he felt about not being chosen as a captain, LaFleur replied, "No, I did not talk to him about that. But, you know, he's still a leader on this football team. And I think sometimes when you're going through everything that he's gone through throughout training camp and into the preseason and you're not around the guys quite as much, sometimes that is the byproduct of that."
Smith hasn't spoken to reporters since the team kicked off training camp in late July. Whether he plays against the Saints remains to be seen. The only other players on the Packers' injury report were safety Vernon Scott (hamstring), who is out, and defensive tackle Tyler Lancaster (back), who is questionable.
"We'll give (Smith) all the way up to game time," LaFleur said. "And if he's able to go, we'll let him go."