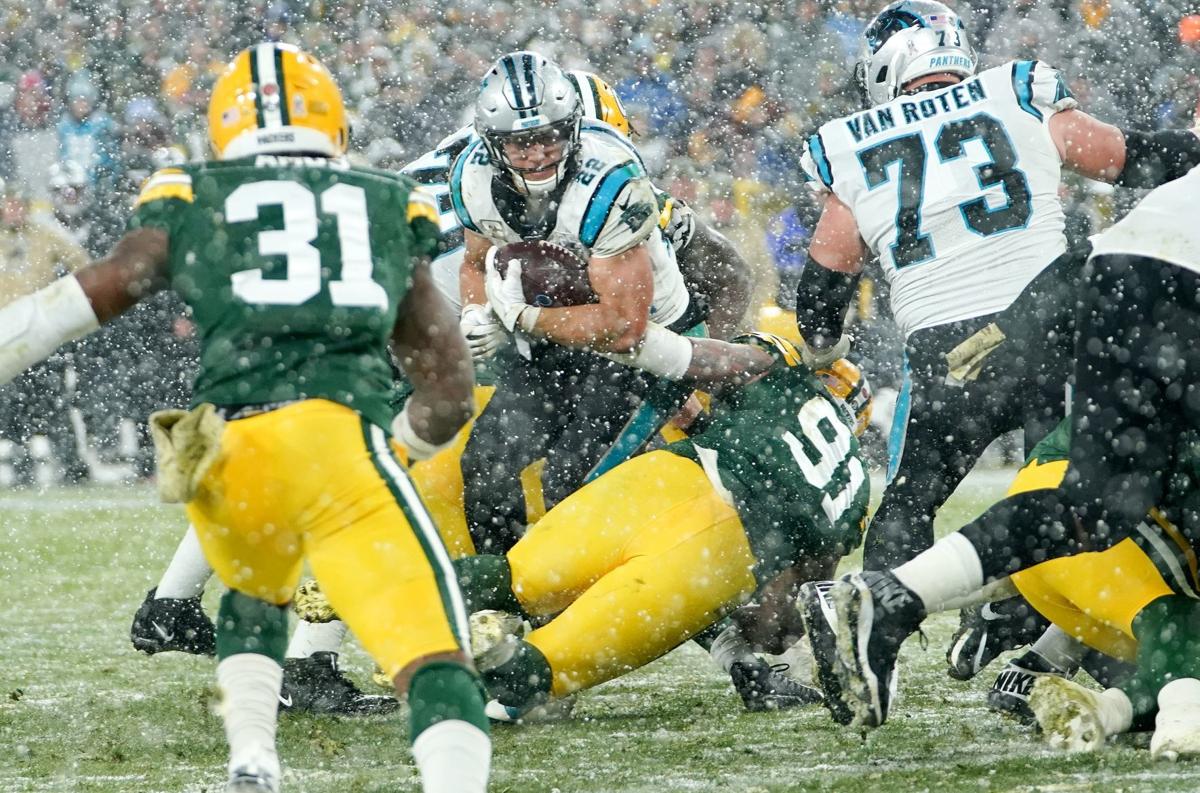 GREEN BAY — In the official game book, the tackle was credited to Preston Smith. But Smith — and the rest of the Green Bay Packers defense — knew better.
"Big play by 'Fack,'" Za'Darius Smith said.
"Yeah, big play by Kyler Fackrell," Preston Smith chimed in. "I came in and helped finish it off."
Yes, the Packers held on for a 24-16 victory over the Carolina Panthers at Lambeau Field Sunday evening when Fackrell — whose play probably should've earned him honorary Smith Bros. status — knifed past Panthers guard Greg Van Roten and delivered a powerful blow on running back Christian McCaffrey at the goal line as time expired. Although it was Preston Smith who brought McCaffrey to the snow-covered ground, Fackrell's penetration at the point of attack made the play.
"They've got to try to get in and the time was at 2 seconds. They're not going to pass the ball. If they are, it's going to have to be a play-action or some trickery," Preston Smith explained. "I thought, 'Why not get the ball to your best guy on offense and try to get him downhill for a win?' Fack sniffed it out, too — he tackled him first.
"We knew it would come down to that. We love the moments where our blood pressure is high and we know that we have to make a play and sure enough it came down to the last second of the game. Making that play is definitely something that we'll remember forever."
The Panthers would have still needed a successful 2-point conversion to send the game to overtime even if McCaffrey had scored, but Fackrell and Smith made it a moot point. The call held up to replay booth review, and when referee Jerome Boger announced that the ruling on the field had been upheld, the game was over and the Packers could indeed celebrate.
"That's life in the National Football League right there," Packers coach Matt LaFleur said. "It's a roller-coaster ride and you've got to try to do your best to stay even-keeled. But that's what happens when you play a tough opponent."
Adams regains form
While wide receiver Davante Adams was happy to be back on the field last week after a four-game absence with a significant turf-toe injury, he admitted after the Packers' loss to the Los Angeles Chargers that he still wasn't himself. On Sunday, he looked more like the two-time Pro Bowl receiver he'd been before his injury, finishing with seven receptions for 118 yards.
Of course, both Adams and Rodgers were lamenting the play they didn't make, when Rodgers' throw to Adams was just a little off-target on a first-down deep ball midway through the third quarter. The ball flew 45 yards in the air, but likely would have been an 80-yard touchdown had the quarterback hit his favorite receiver in stride. Adams probably should have caught the ball but because it was slightly underthrown, it was contested by Panthers cornerback Donte Jackson.
You have free articles remaining.
"I feel great, (but) I wish I could have come down with that deep one. That's going to beat me up just because I know I need to make that," Adams said. "I've got to put the ball away a little quicker. He got his hand on it a little bit. But other than that, it felt good to be able to contribute a little bit and do what I can to help us win. We came out with a 'W,' so that's what matters."
Said Rodgers: "I don't think he was (100 percent last week). But I give him credit for playing. He definitely looked like he was getting in and out of his breaks a little better today. Felt smoother. I wish I had thrown the deep shot to him a little more inside, give him a chance to run away from his defender, but overall he played really well — he played strong, ran good routes and he was an important part of our success."
Rolexes for everyone!
By reaching 10 sacks on the season, Preston Smith not only reached his personal goal for the year, he also reached the threshold for what he and fellow outside linebacker Za'Darius Smith had previously promised would be a nice gift for their teammates. Za'Darius Smith, with only one sack, only has nine on the season and lost the race to his running mate.
After the game, Preston smith revealed what that gift would be: Rolex watches — not just for his fellow outside linebackers, but for every player on defense.
"The whole defense. They helped me get there," Preston Smith said. "It's my first time in my career. I'm excited about it; my teammates helped me. I couldn't have gotten it done without the other 10 guys on the defense doing their job. It's very exciting for me, a career-high, double digits for the first time in my career. It's just a great feeling right now.
"And going into the bye week 8-2 with my teammates is a great feeling also."
Za'Darius Smith, meanwhile, said he'll have to keep buying the rest of the defensive players dinner once a week, just to keep up with his fellow pass-rusher's generosity.
"Most definitely," Za'Darius Smith said. "I guess I'll have to continue to keep doing the dinners because buying the whole defenses Rolexes? I don't know about that one."
Extra points
Aaron Rodgers admitted that the questionable roughing-the-passer penalty called on the Panthers' Gerald McCoy late in the first half should not have been flagged. "I must say it's nice to be on this side of one of those calls. I feel like we still are owed a few more before we're even," Rodgers said. "I didn't feel like that was a real tough call, though." … The Packers lost returner Tremon Smith to a concussion when he got into a helmet-to-helmet collision while covering a kickoff. Veteran cornerback Tramon Williams took over punt return duties while Chandon Sullivan handled kickoffs. … Special teams linebacker Ty Summers also left the game with a concussion and did not return. … LaFleur said he wouldn't change his decision to go for a touchdown instead of a field goal in the closing seconds of the first half, when Jamaal Williams was stuffed and the Packers went into halftime without having added to their 14-10 lead. "I'd go for it again. Probably just pick a different play," LaFleur said. "I would pick a different play. There's no 'probably' about it. But, live and learn." The players will have the entire bye week off, while LaFleur said the coaches will spend the early part of the week self-scouting and getting a jump on the game plan for the team's Nov. 24 game before getting a few days off themselves.
---
Photos: Green Bay Packers hold off Carolina Panthers to improve to 8-2
Packers 24, Panthers 16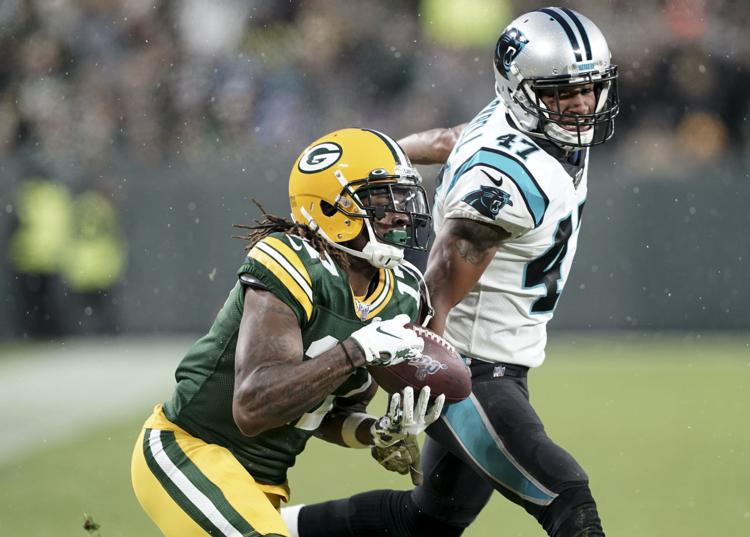 Packers 24, Panthers 16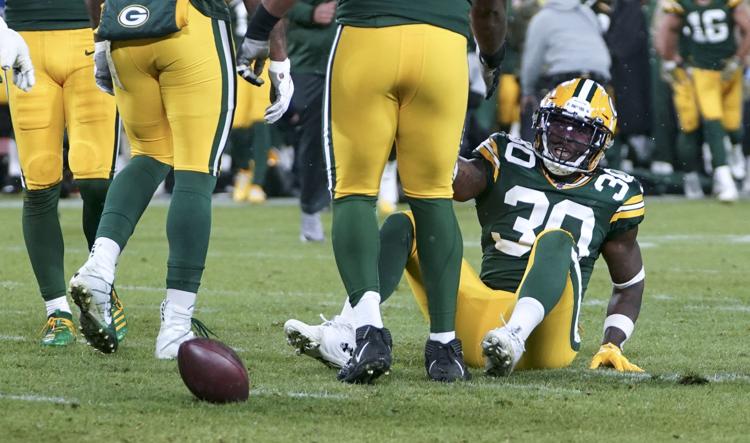 Packers 24, Panthers 16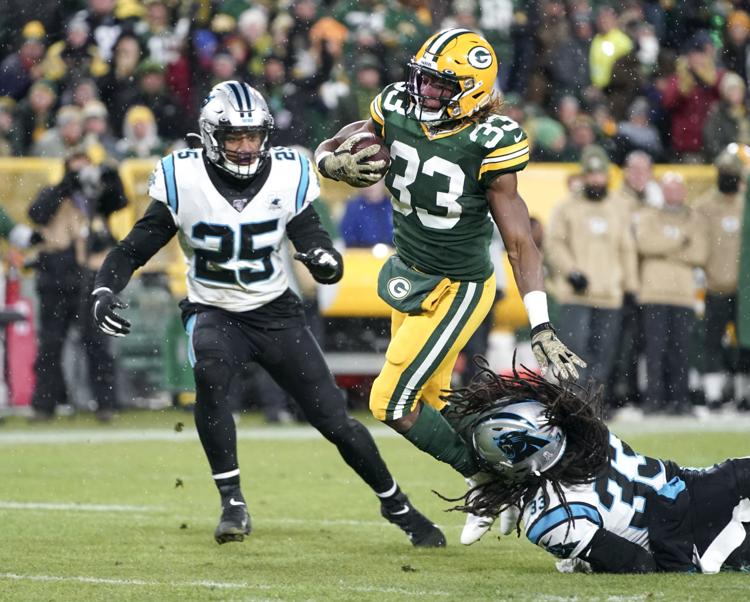 Packers 24, Panthers 16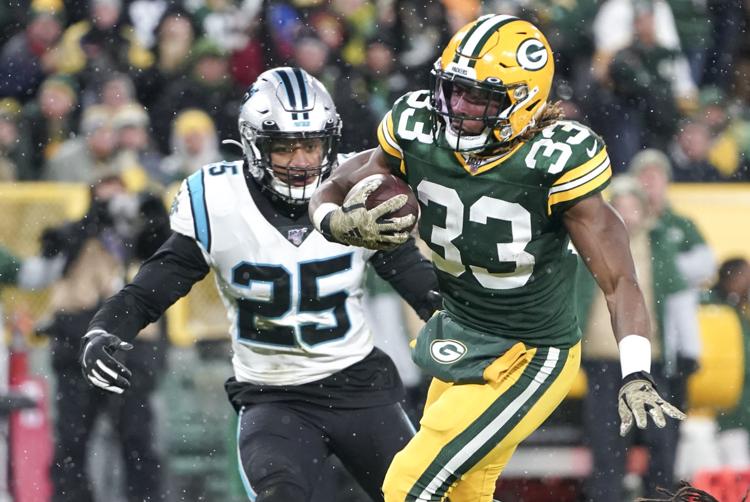 Packers 24, Panthers 16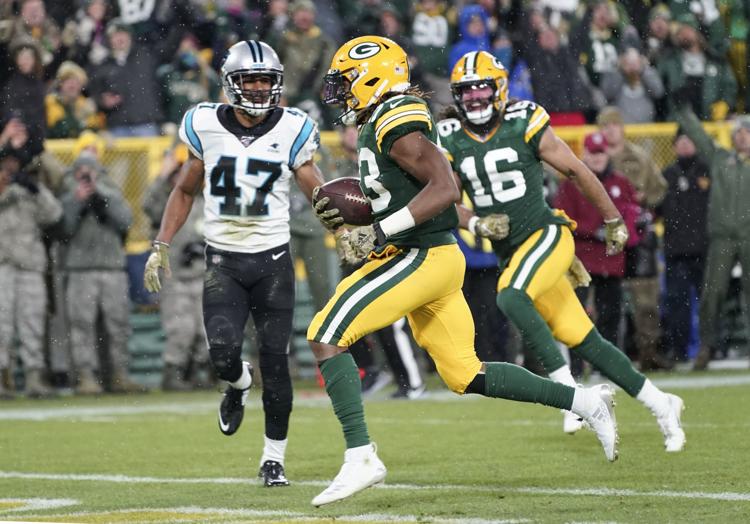 Packers 24, Panthers 16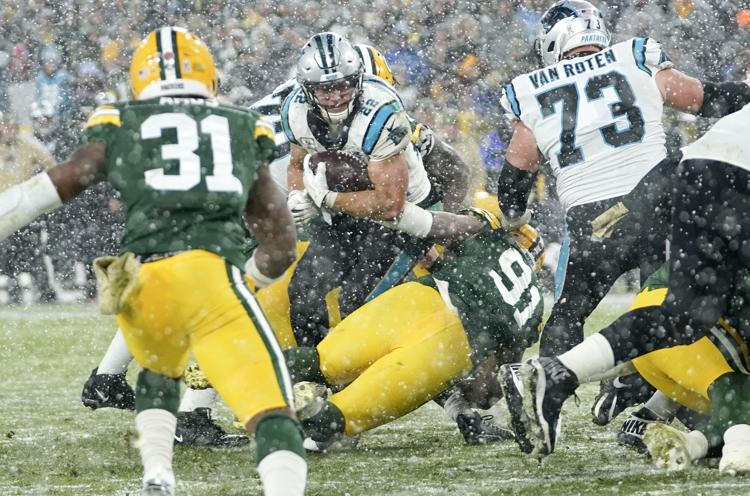 gamer photo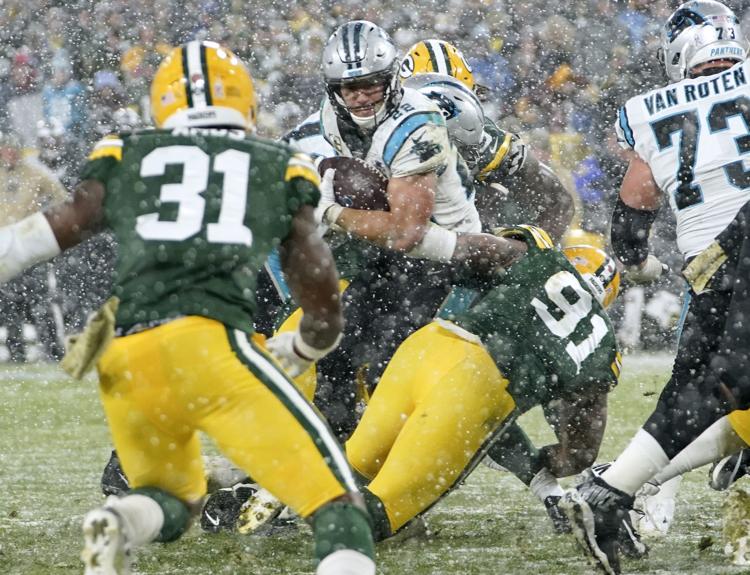 Packers 24, Panthers 16
Packers 24, Panthers 16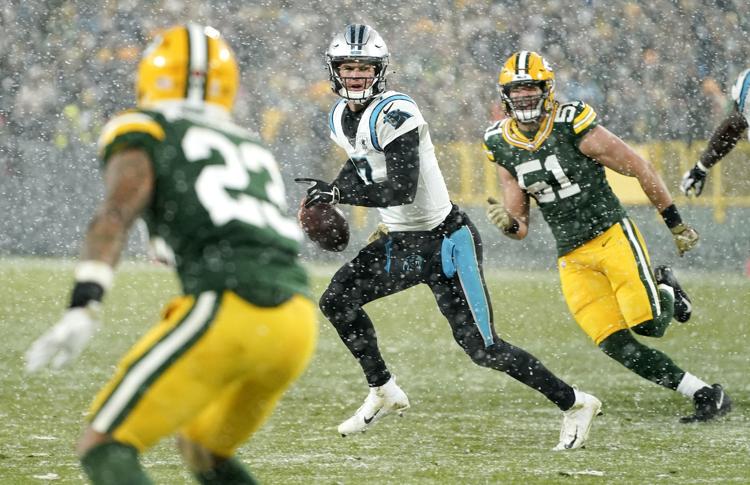 Packers 24, Panthers 16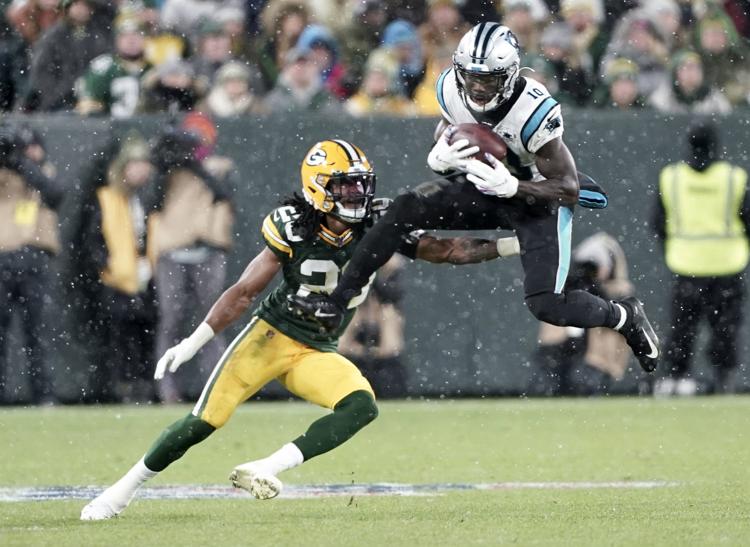 Packers 24, Panthers 16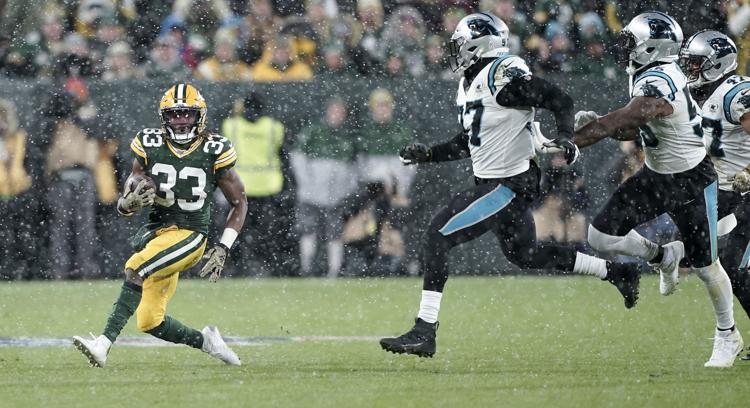 Packers 24, Panthers 16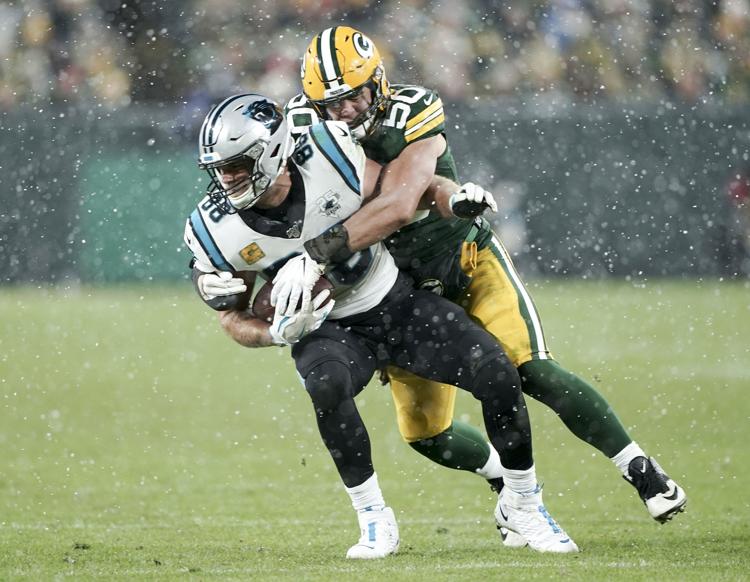 stats photo 11-11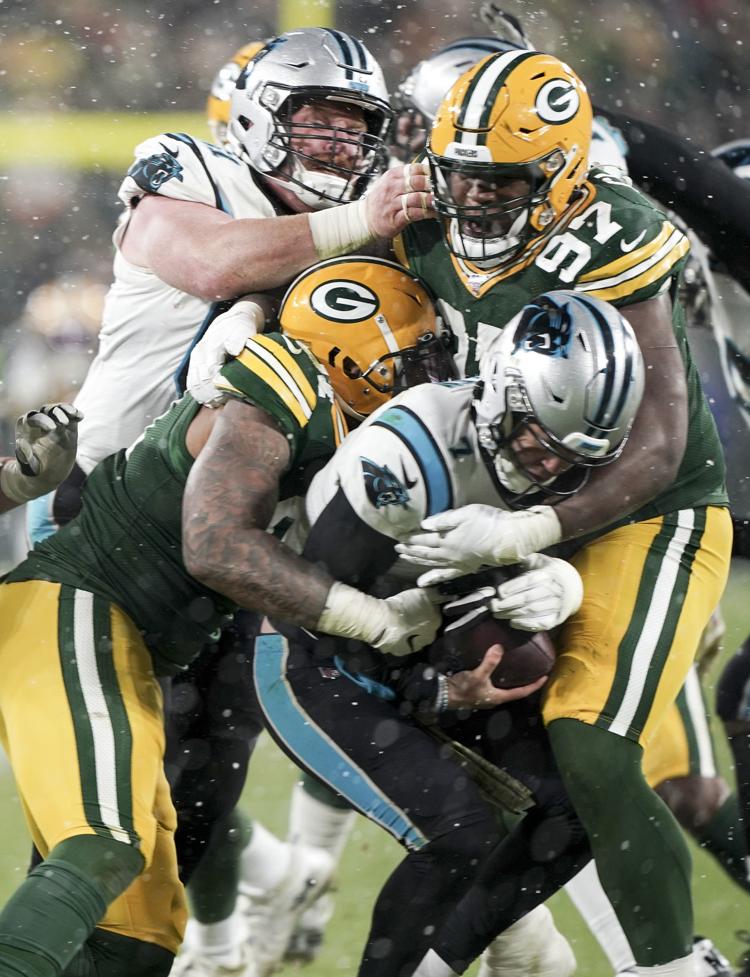 Packers 24, Panthers 16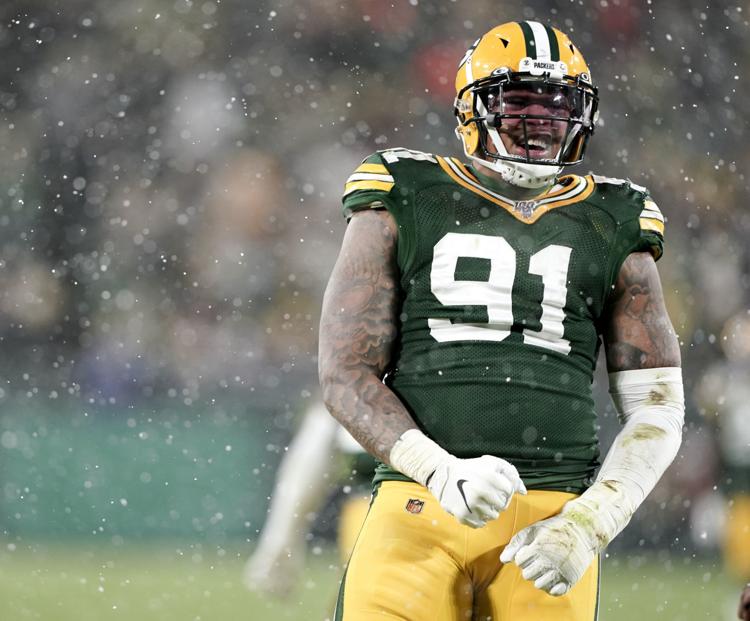 packers jump photo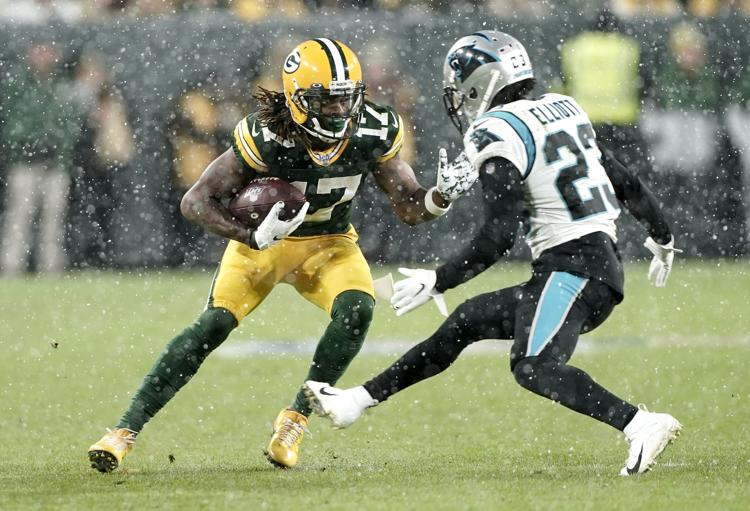 Packers 24, Panthers 16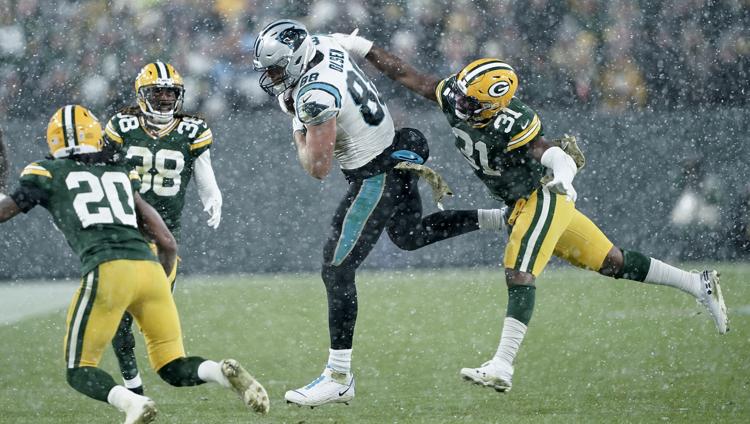 Packers 24, Panthers 16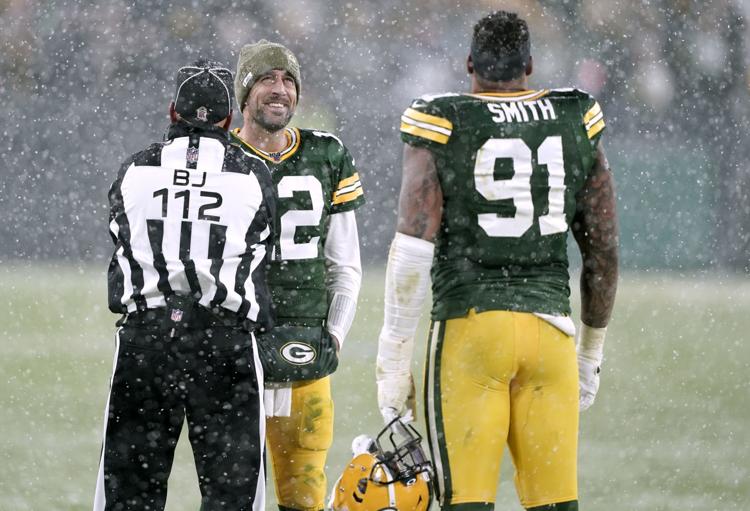 Packers 24, Panthers 16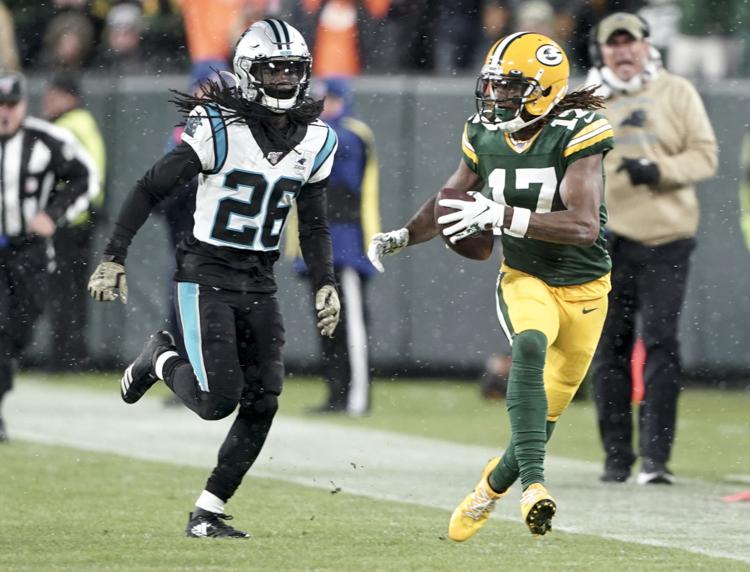 Packers 24, Panthers 16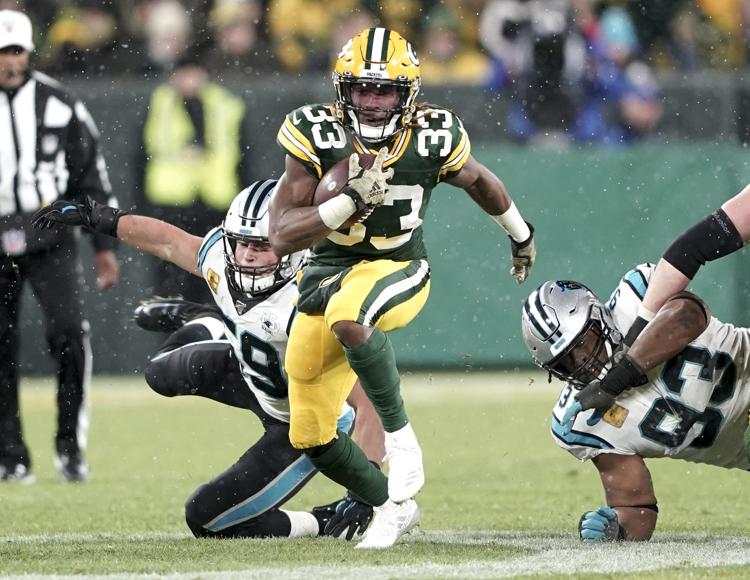 Packers 24, Panthers 16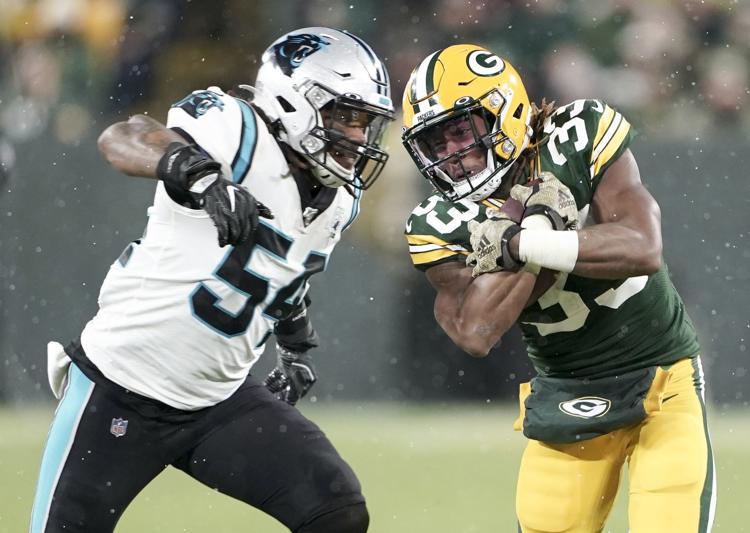 Packers 24, Panthers 16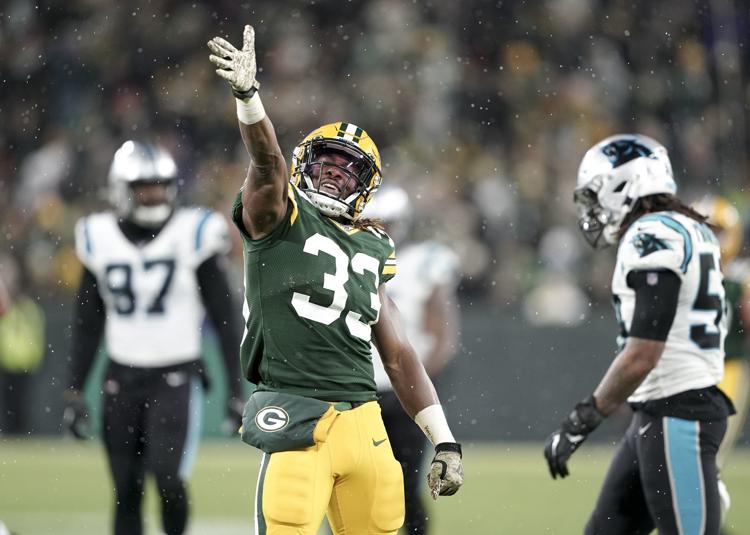 Packers 24, Panthers 16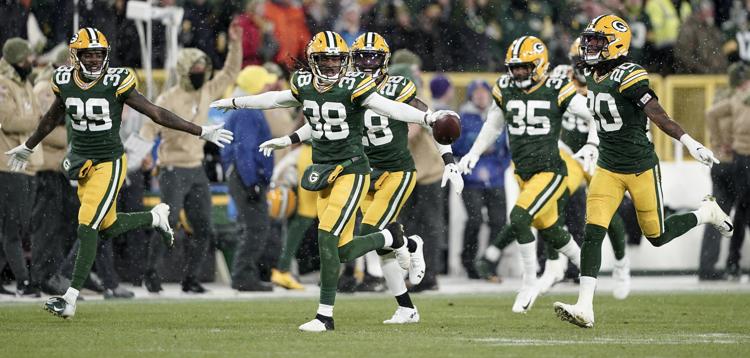 Packers 24, Panthers 16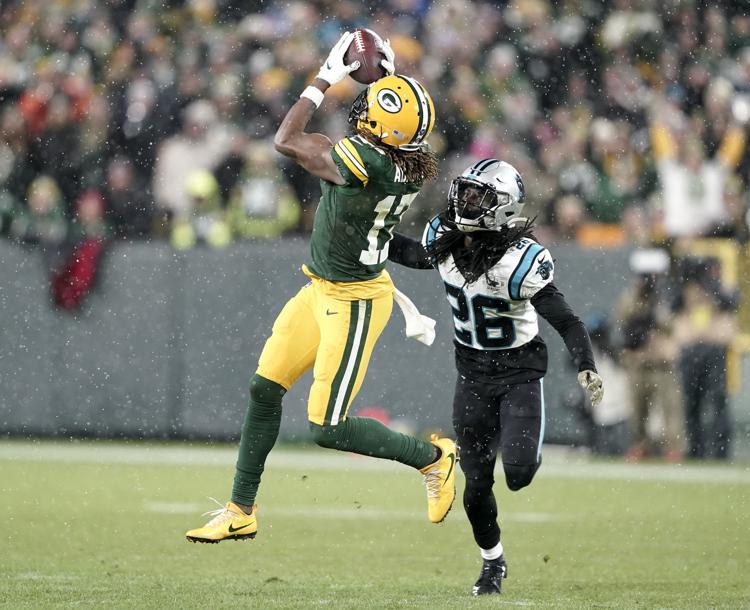 Packers 24, Panthers 16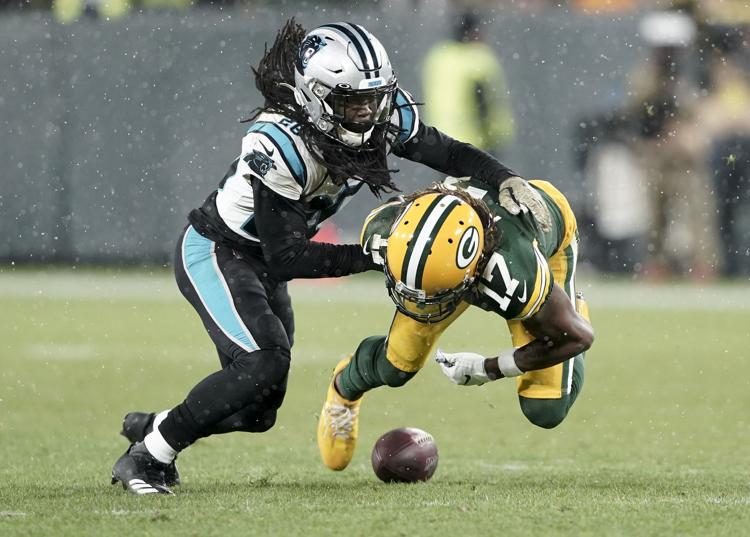 Packers 24, Panthers 16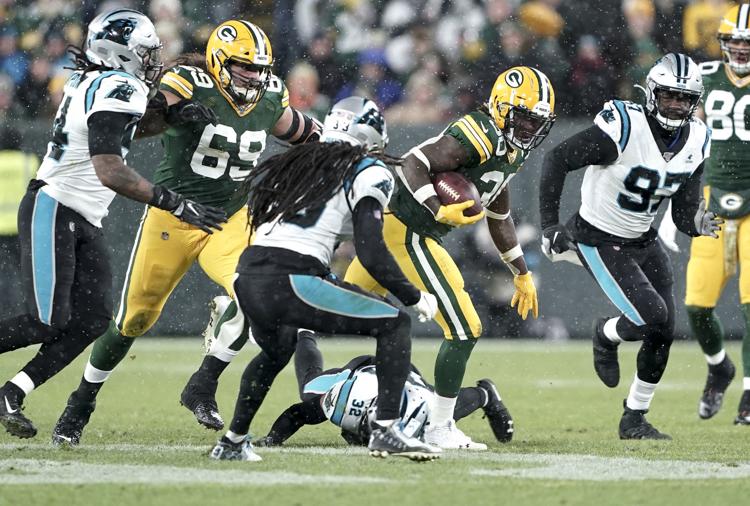 Packers 24, Panthers 16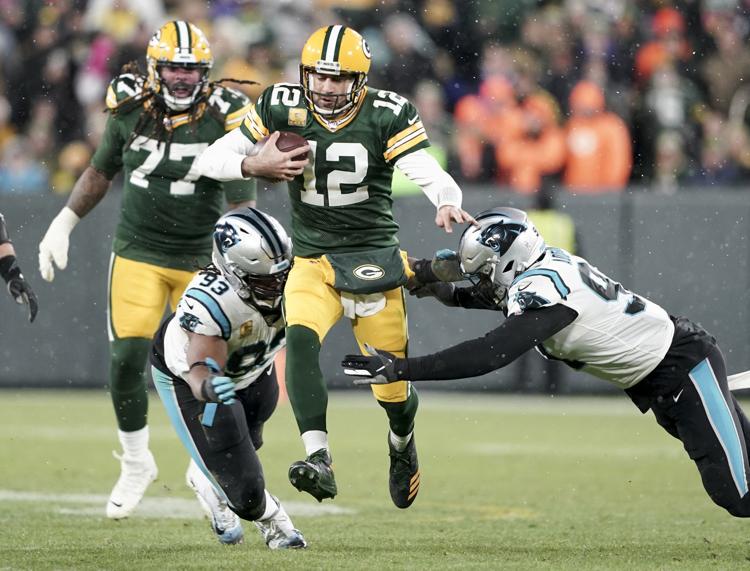 Packers 24, Panthers 16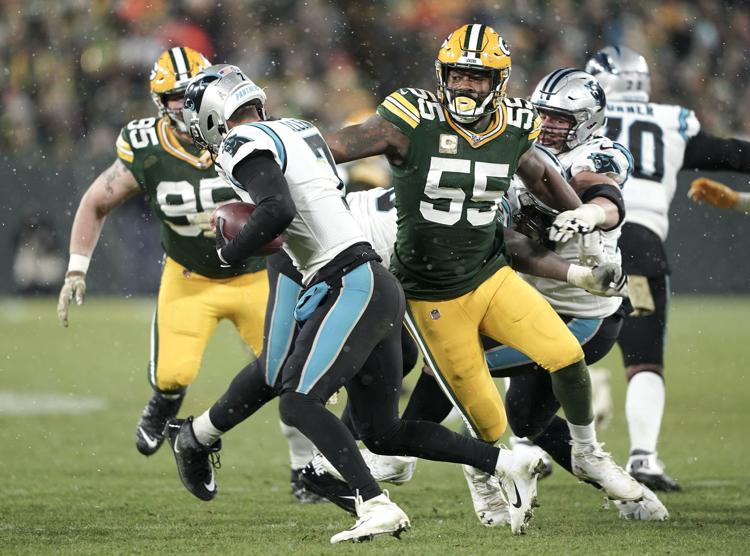 Packers 24, Panthers 16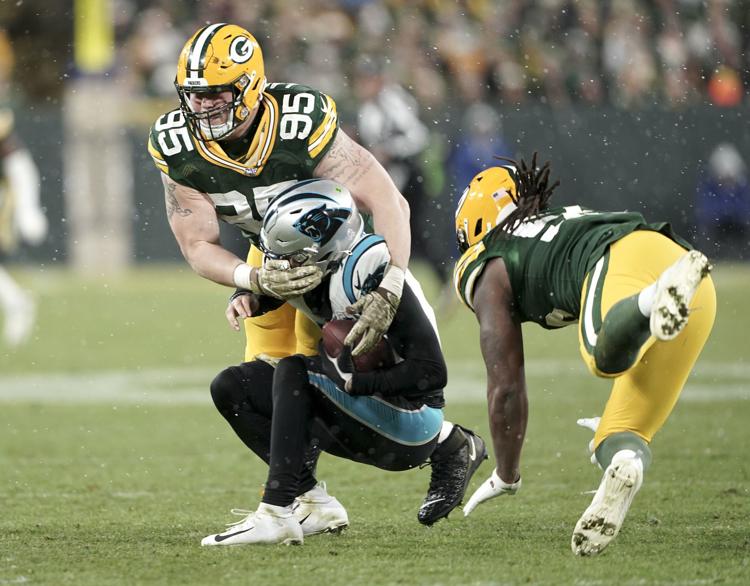 Packers 24, Panthers 16