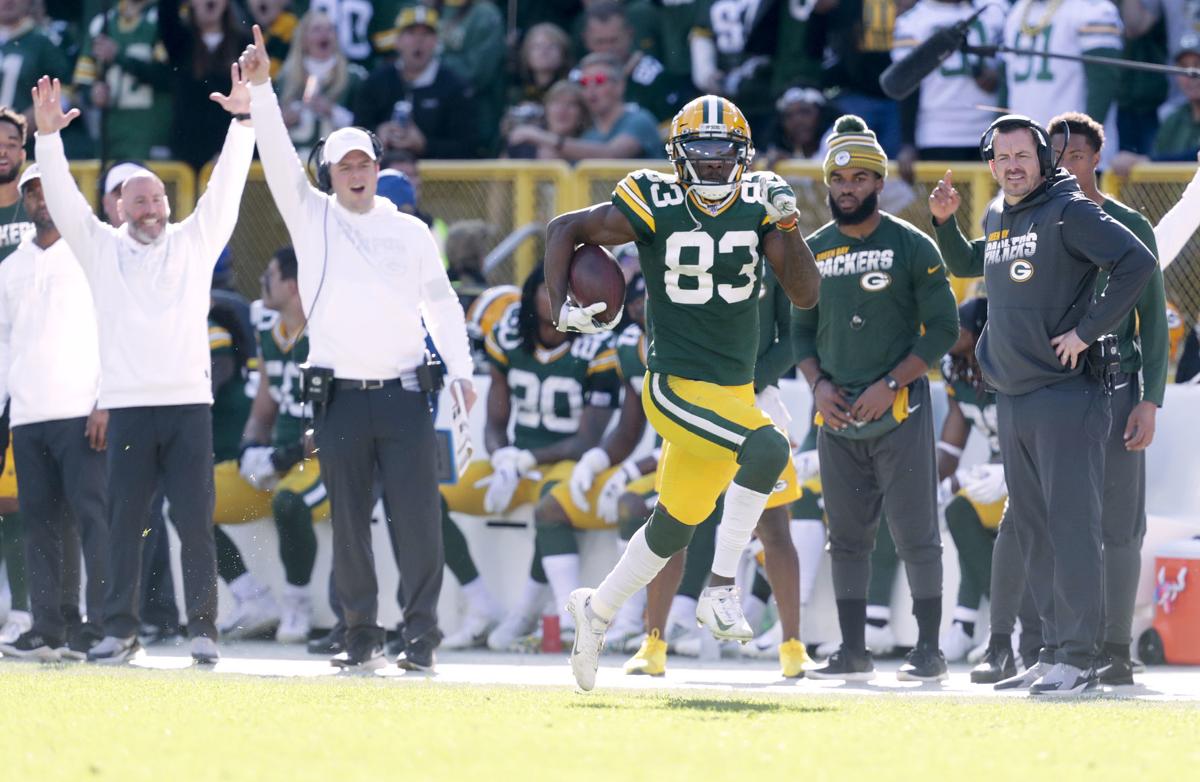 GREEN BAY — Before anyone got too carried away with the fact that the Green Bay Packers had just improved to 3-0 without No. 1 wide receiver Davante Adams, Aaron Rodgers wanted to interject some common sense into the conversation.
That said, the Packers offense has certainly been better than anyone could have imagined when Adams went down with a significant turf toe injury during the fourth quarter of the team's Sept. 26 loss to the Philadelphia Eagles. And on Sunday, Rodgers was masterful, throwing touchdown strikes to five different pass-catchers and completing passes to eight different receivers — four wide receivers (Geronimo Allison, Marquez Valdes-Scantling, Jake Kumerow, Allen Lazard), one tight end (Jimmy Graham), two running backs (Jamaal Williams, Aaron Jones) and one fullback (Danny Vitale).
"We've just been spreading it out a little bit more and guys have been stepping up," Rodgers continued. "I think it's giving everybody a chance to see the talent we have with Jake Kumerow and Allen Lazard, guys who don't get a lot of playing time when our first three are healthy."
As recently as Friday, neither Allison (concussion, chest) nor Valdes-Scantling (knee, ankle) was healthy. Both entered the game as questionable after injuries sustained in last Monday night's win over Detroit, but the duo combined for six receptions for 166 yards and a touchdown.
"Shoot, two days ago, we didn't even know if they were going to play," coach Matt LaFleur admitted. "I thought those guys put together gritty performances."
Valdes-Scantling delivered the biggest plays, reeling in a 59-yard deep ball from Rodgers on the first play of the third quarter and then scoring the Packers' final touchdown on a 74-yard catch-and-run, on which he caught the ball 5 yards downfield and raced the other 69 yards down the sideline to the end zone — without looking hobbled at all.
"It was a game-time decision for sure," said Valdes-Scantling, who arrived at the stadium at 9:30 Sunday morning to show the medical staff the progress he'd made. "I was just kind of been doing rehab all week. The trainers did an amazing job getting me as ready as I could to go out and produce."
Said Allison: "We felt good this week. We dealt with a lot, the uncertainty coming into this game. But nobody blinked. Everybody just worked their tails off. Myself, Marquez, we battled to get healthy and we were able to go out there and give it our all."
No flinching
One of the plays that got LaFleur's attention when he took the Packers coaching job was a throw Rodgers made during a 2010 game against the New York Jets, when he stood in the pocket and was absolutely rocked by an unblocked pass rusher. Rodgers gave LaFleur a live-action reenactment on Sunday, standing in to complete a 15-yard pass to Allison on third-and-8 from the Green Bay 45-yard line despite Raiders safety Karl Joseph bearing down on him on a blitz.
"I think (throws like that) are extremely important. And he had a huge one to 'G-Mo' on a third down. And then there was another one (later in the game) where we were backed up, where he took a nice shot," LaFleur said. "Obviously, you never want your quarterback to take those shots, but it's part of it. I think he's as tough as they come in this business."
Said Rodgers: "Sometimes they're necessary and you know they're coming. But I feel good about the timing with the first one to Geronimo. (I) took a couple shots, but I told (Raiders linebacker) Tahir (Whitehead), 'Sometimes taking those shots makes you feel like actually involved in the game — like you're playing and you're a real football player.' (You) don't want to take too many of those, but I'm glad I hung in there for a couple of them."
Meanwhile, Rodgers downplayed any concerns about his knee, which landed him on the injury report the past two weeks. Rodgers chalked it up to "the wet weather we've been having" and playing on artificial turf in Dallas two weeks ago.
Taking a shot
The 59-yard deep ball to Valdes-Scantling was the product of a brief game-planning meeting LaFleur, Rodgers and the offense had during the halftime break, Vitale said.
"We were talking about the plays we were going to come out with in the second half, and (LaFleur) brought us all up and said, 'If we can make this a three-score game right now, we can really start stepping on the throat. They can't stop us if we get rolling here,'" Vitale said. "That's really what we ended up doing."
LaFleur said it was simply a case of him delivering on what he'd talked about with the offense throughout the week with an aggressive call.
"I've been preaching to these guys that we were going to be aggressive all week long, and so sometimes you've just got to go with a higher-risk play, knowing that you could have a big reward from it," LaFleur said. "That's exactly what happened."
LaFleur praised the offensive line's protection on the play, Valdes-Scantling's patience on the route, and what he called a "great throw" by Rodgers. But Rodgers didn't think the throw was all that good, and said the play was more important because it showed how LaFleur can make in-game changes, practices what he preaches and takes his players' input into account as well.
"You come in the locker room and talk about stuff, and the first play is a shot play. Just love that," Rodgers said. "I didn't throw a great ball to MVS, but I love the aggressive nature he's calling. When we've been at our best over the years, it's being aggressive and knowing when to dial it back. We had even some more shots called that we called off or dialed back because of the (defensive) look. (But) we kept dialing them up. I thought the plan was really good."
Welcome home
Ex-University of Wisconsin fullback and Green Bay area native Alec Ingold didn't enjoy the outcome of his return to Lambeau Field, but the Raiders rookie fullback certainly tried to soak in every moment while playing in the same historic stadium where he'd seen 30 to 40 Packers games as a fan.
"It is pretty special," said Ingold, who came out for pregame warmups wearing his Bay Port High School jersey. "The one thing about coming back home is that I hope to inspire some kids that are going through the same thing that I was going through (growing up). Not a lot of people make it (to the NFL) from Green Bay, so if there are some kids that push a little bit harder and follow their dreams a little bit more, then that is what it is all about."
---
Photos: Packers crush Raiders as Aaron Rodgers turns in stellar performance
Packers 42, Raiders 24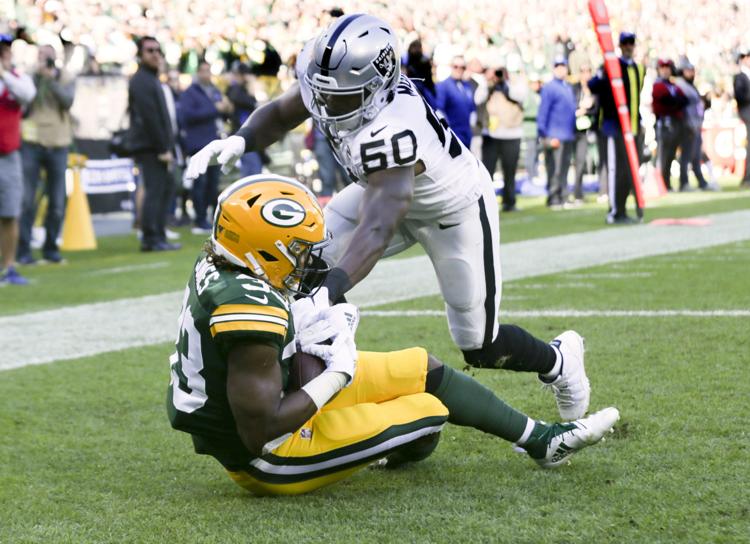 Packers 42, Raiders 24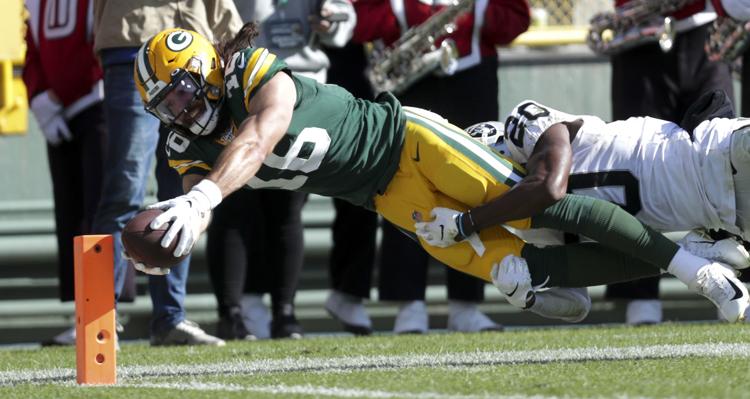 Packers 42, Raiders 24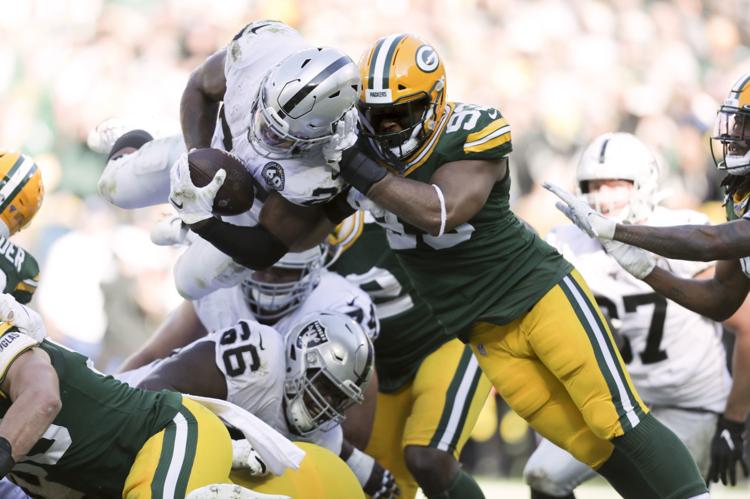 Packers 42, Raiders 24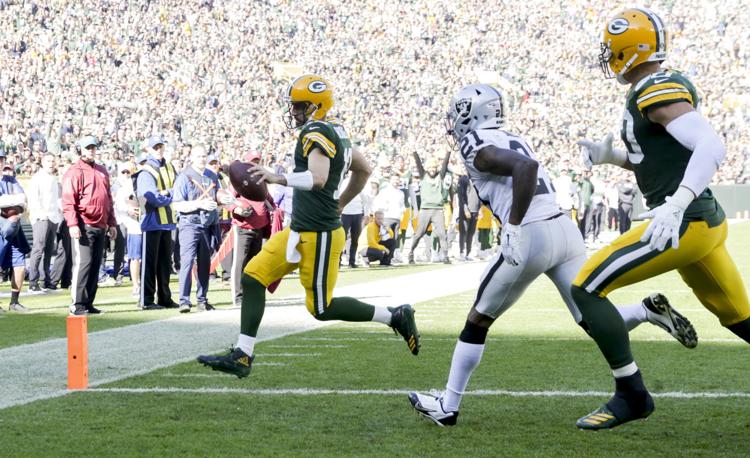 Packers 42, Raiders 24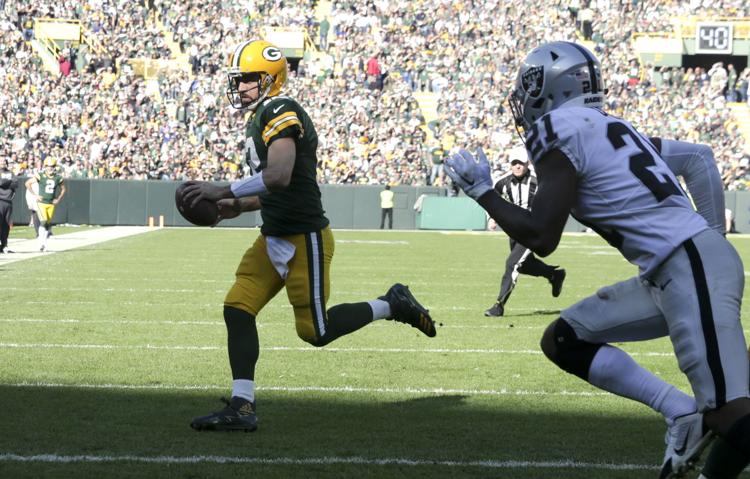 Packers 42, Raiders 24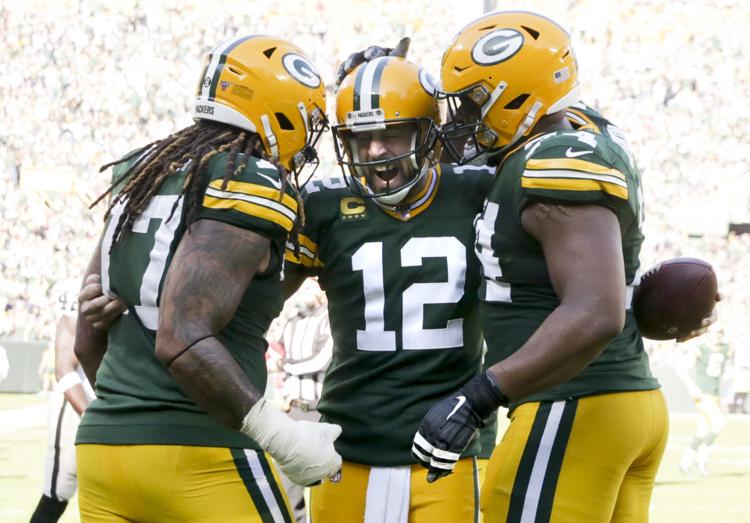 Packers 42, Raiders 24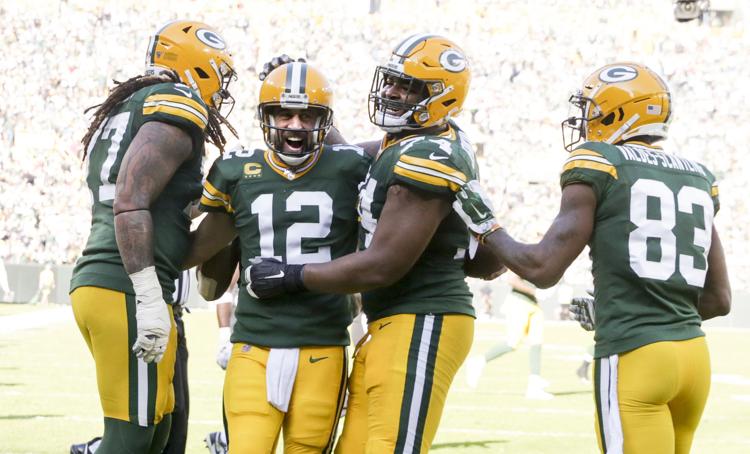 Packers 42, Raiders 24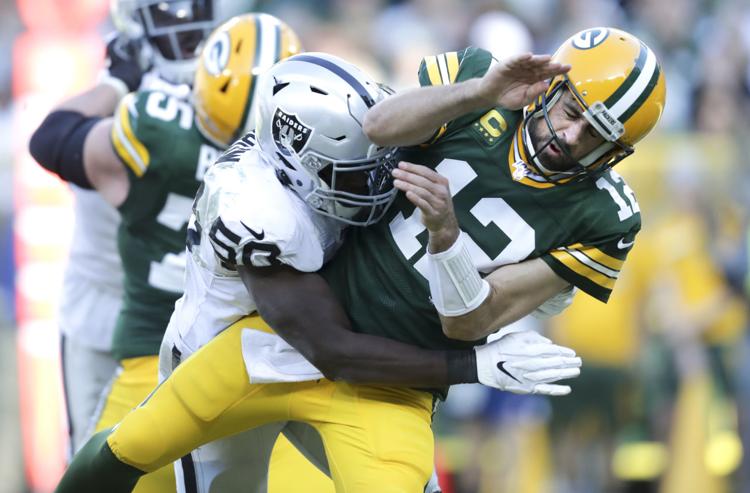 Packers 42, Raiders 24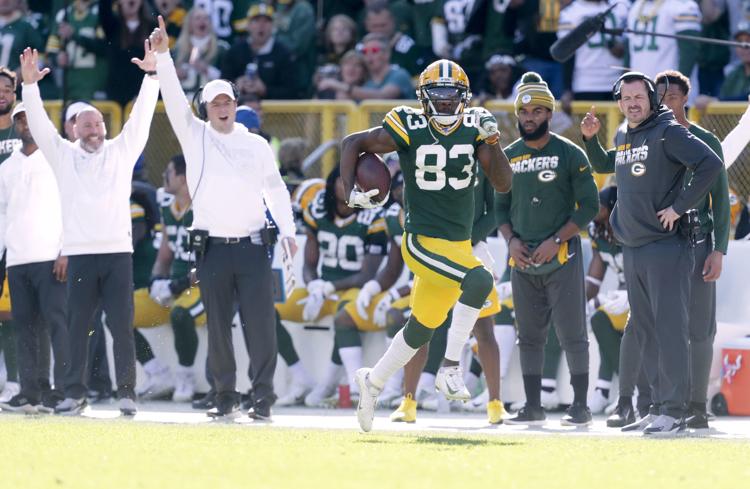 Packers 42, Raiders 24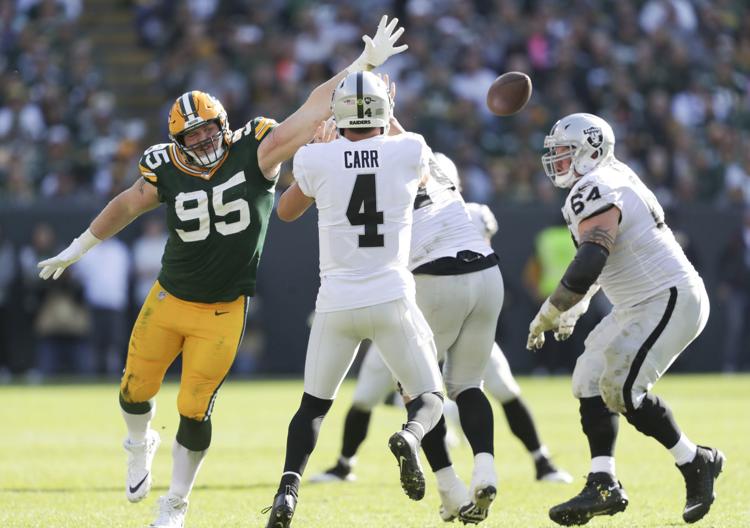 Packers 42, Raiders 24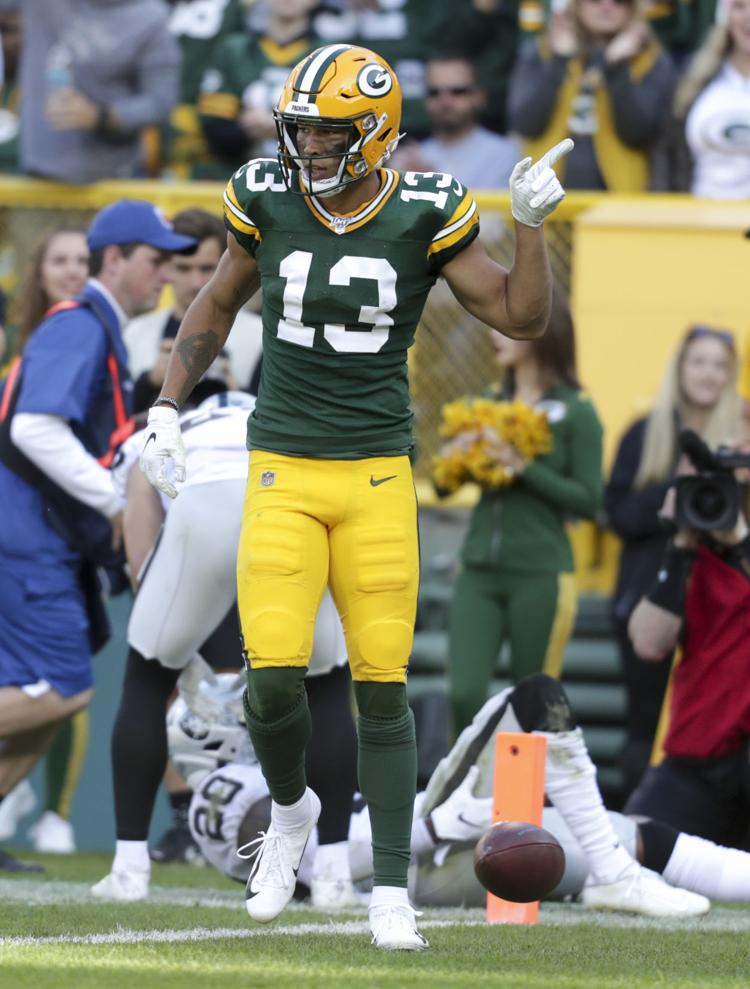 Packers 42, Raiders 24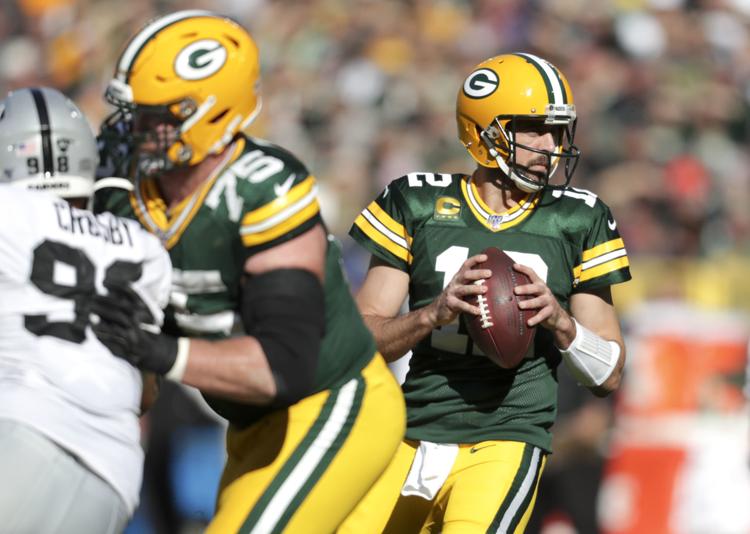 Packers 42, Raiders 24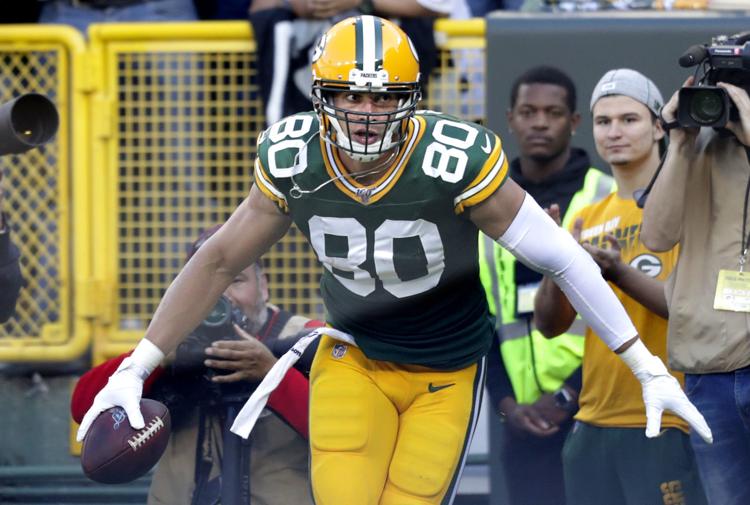 Packers 42, Raiders 24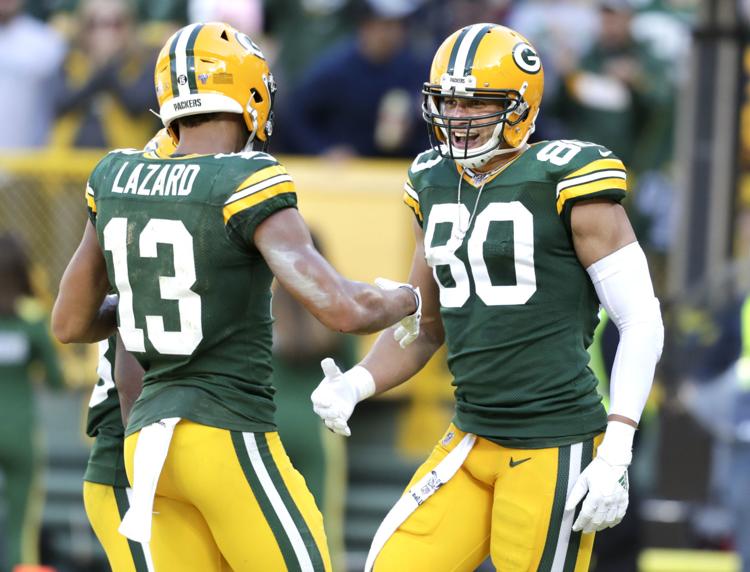 Packers 42, Raiders 24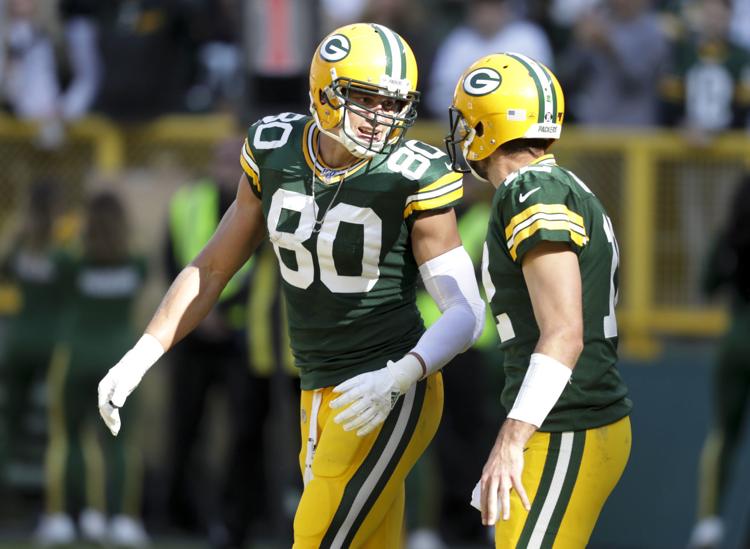 Packers 42, Raiders 24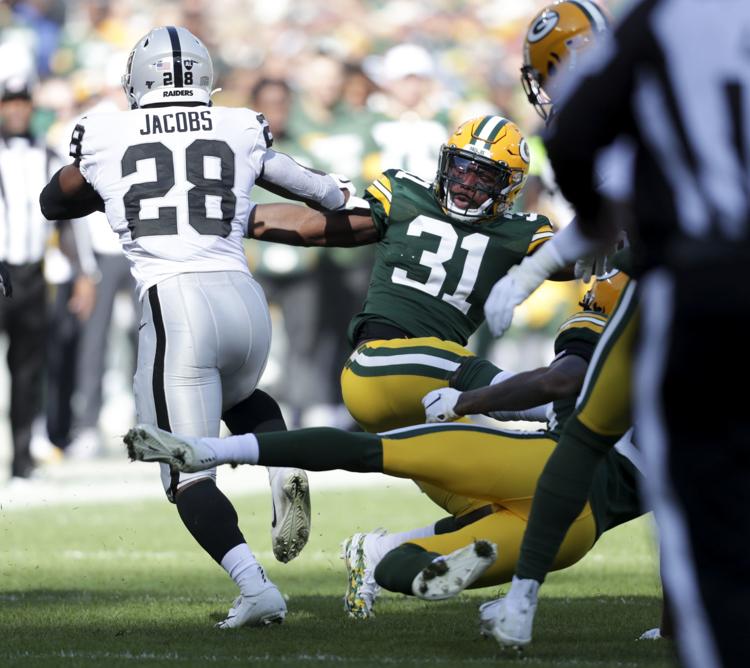 Packers 42, Raiders 24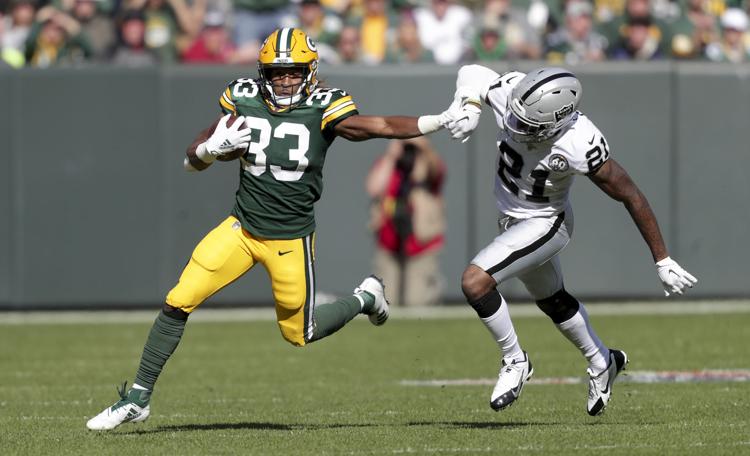 Packers 42, Raiders 24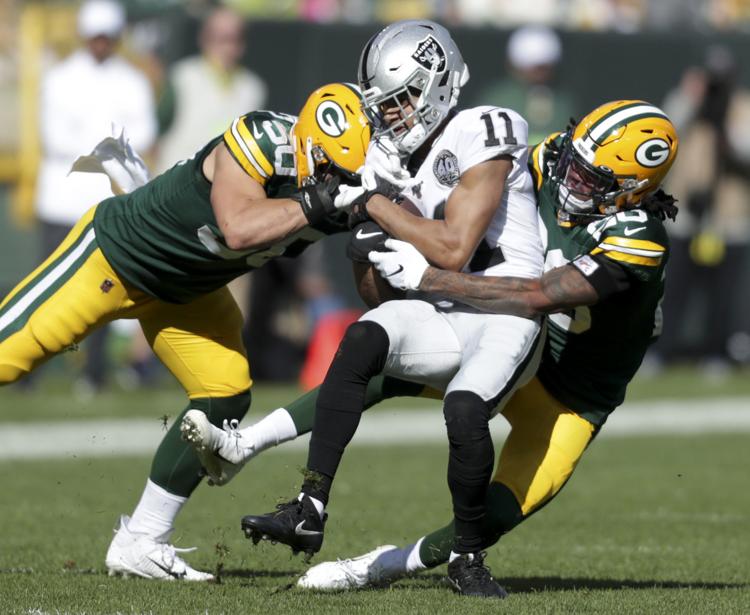 Packers 42, Raiders 24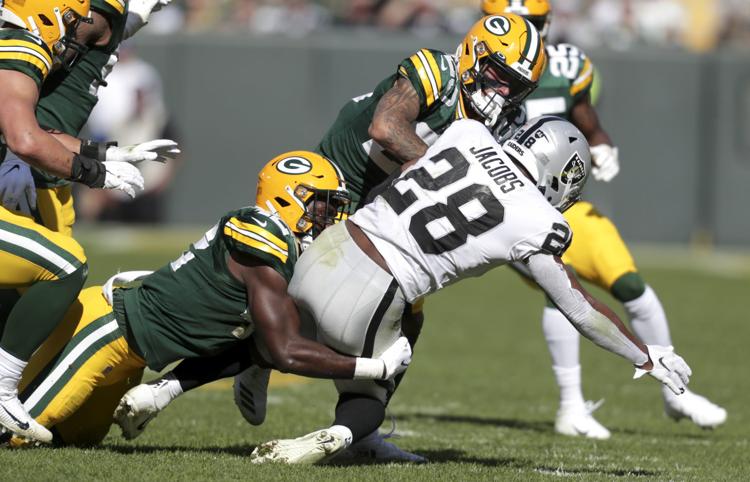 Packers 42, Raiders 24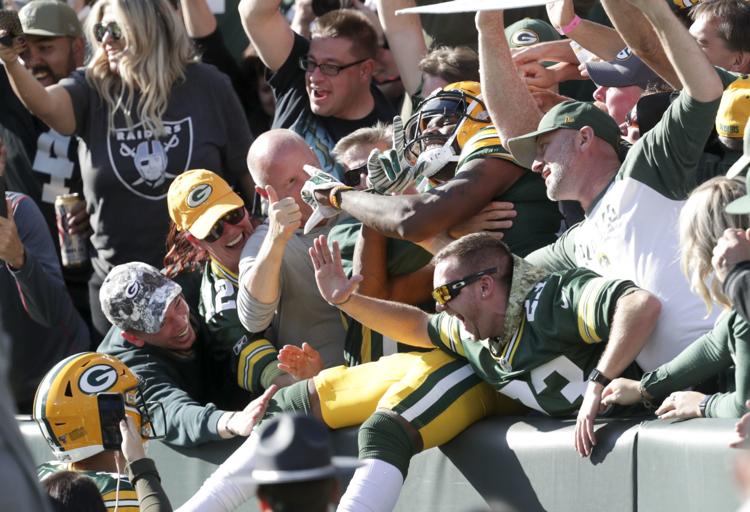 Packers 42, Raiders 24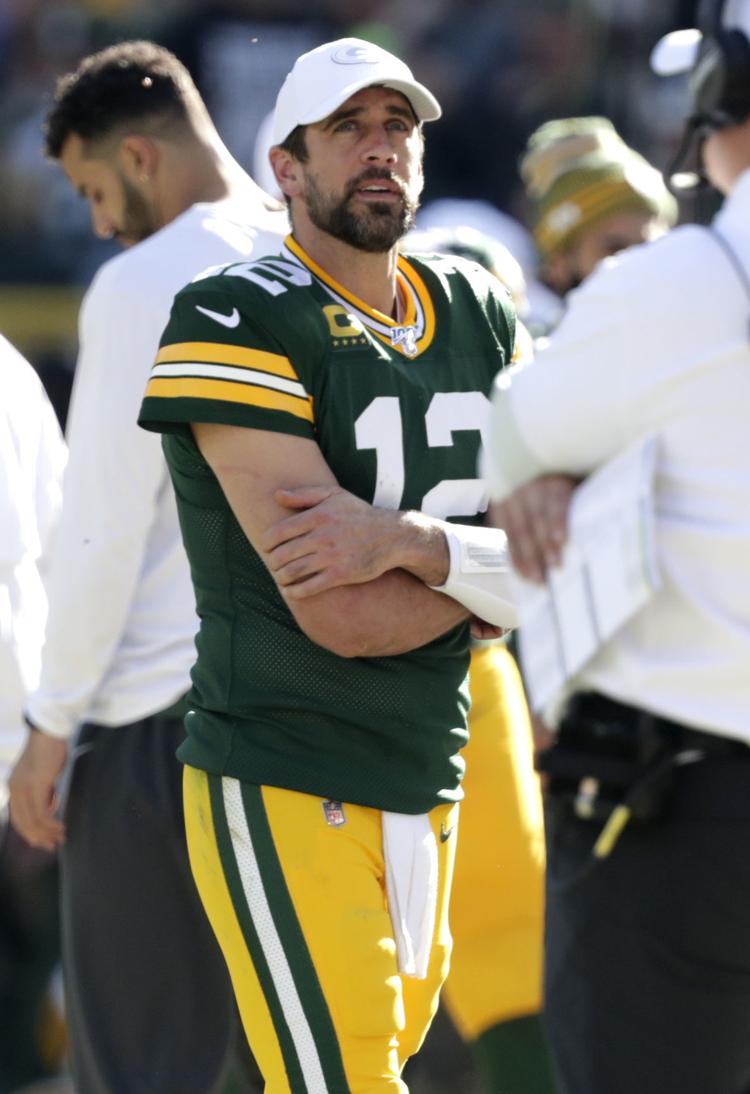 Packers 42, Raiders 24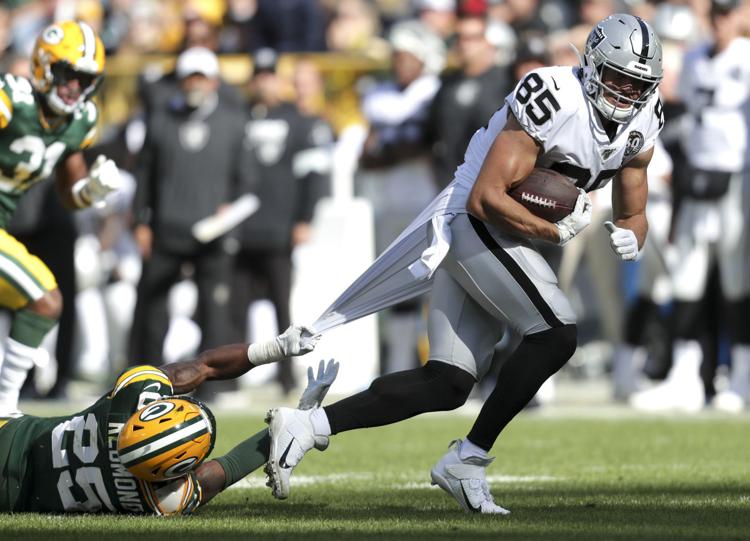 Packers 42, Raiders 24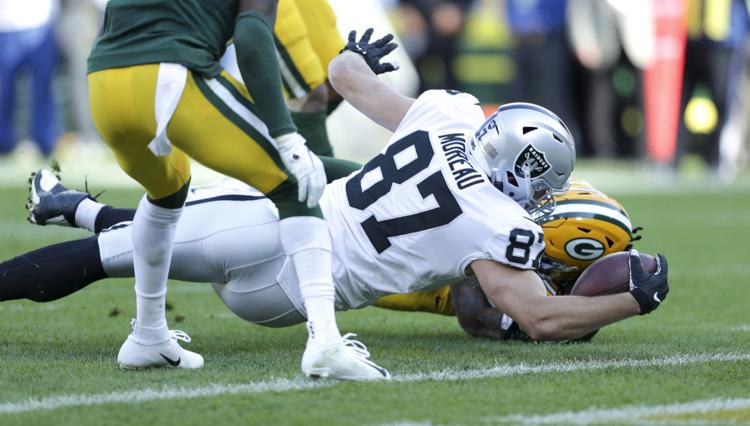 Packers 42, Raiders 24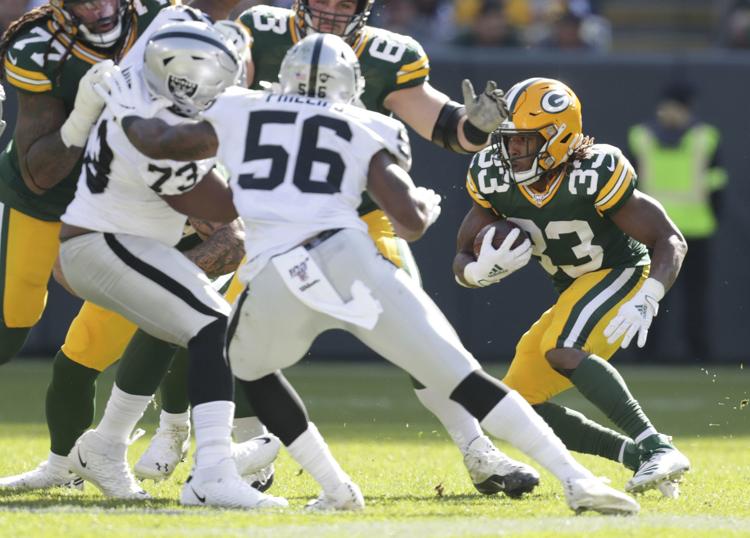 Packers 42, Raiders 24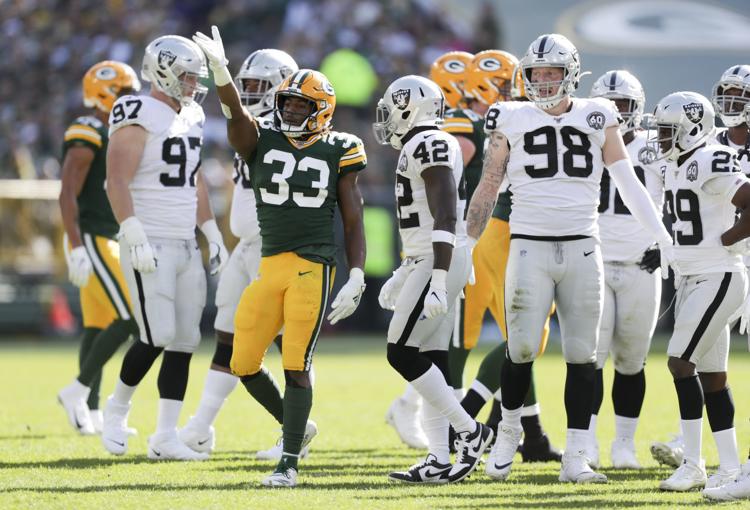 Packers 42, Raiders 24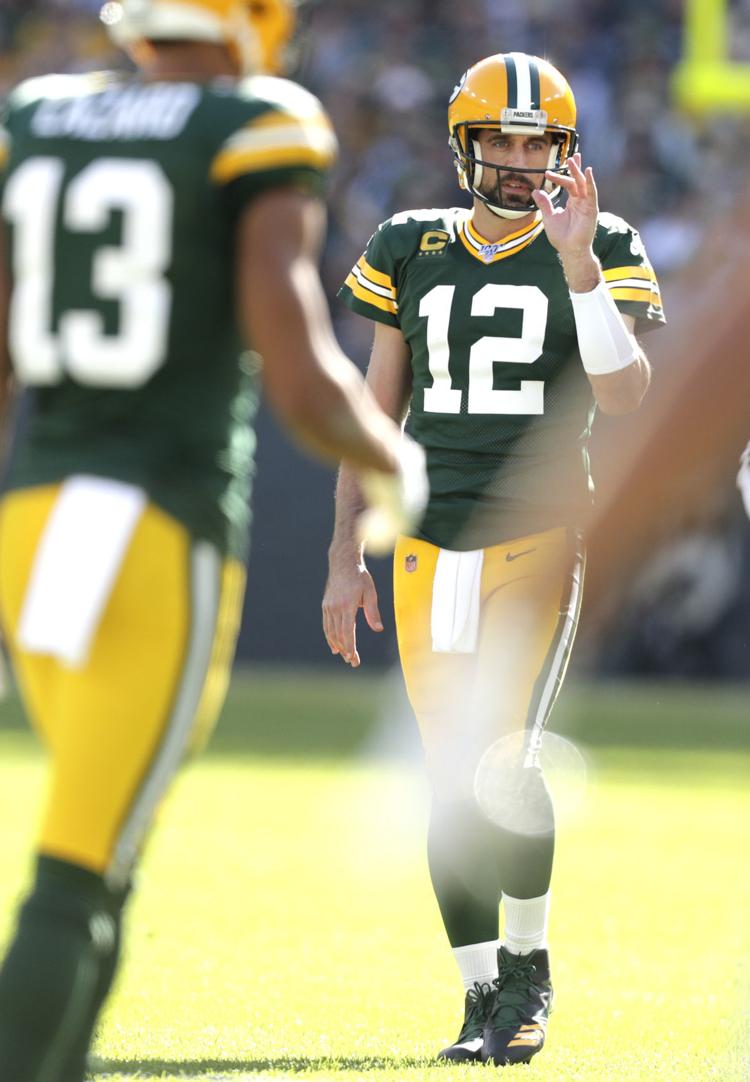 Packers 42, Raiders 24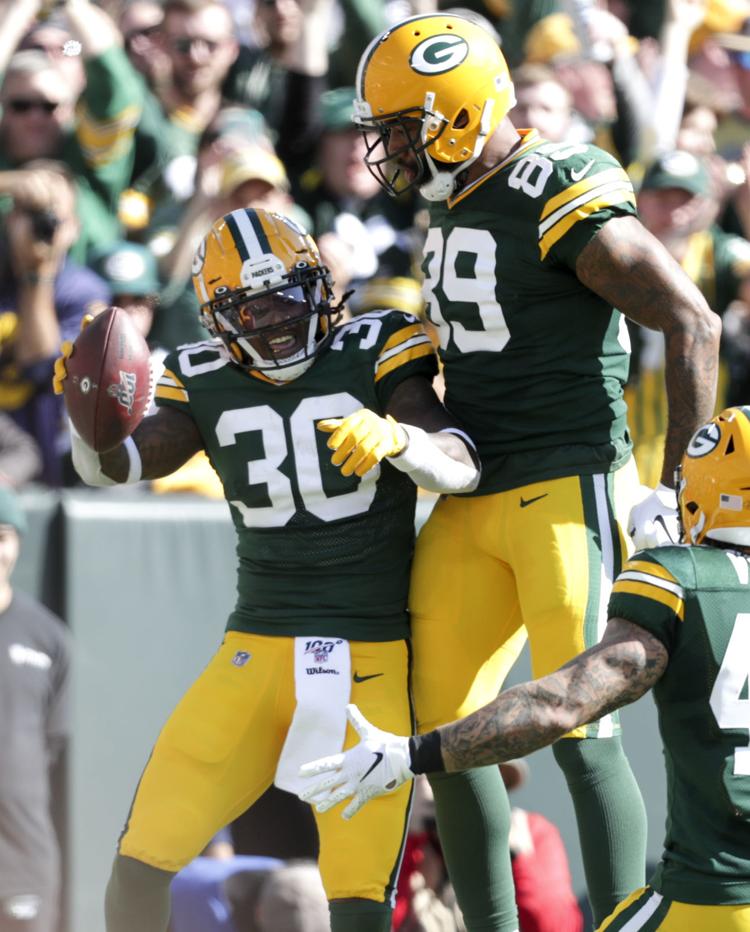 Packers 42, Raiders 24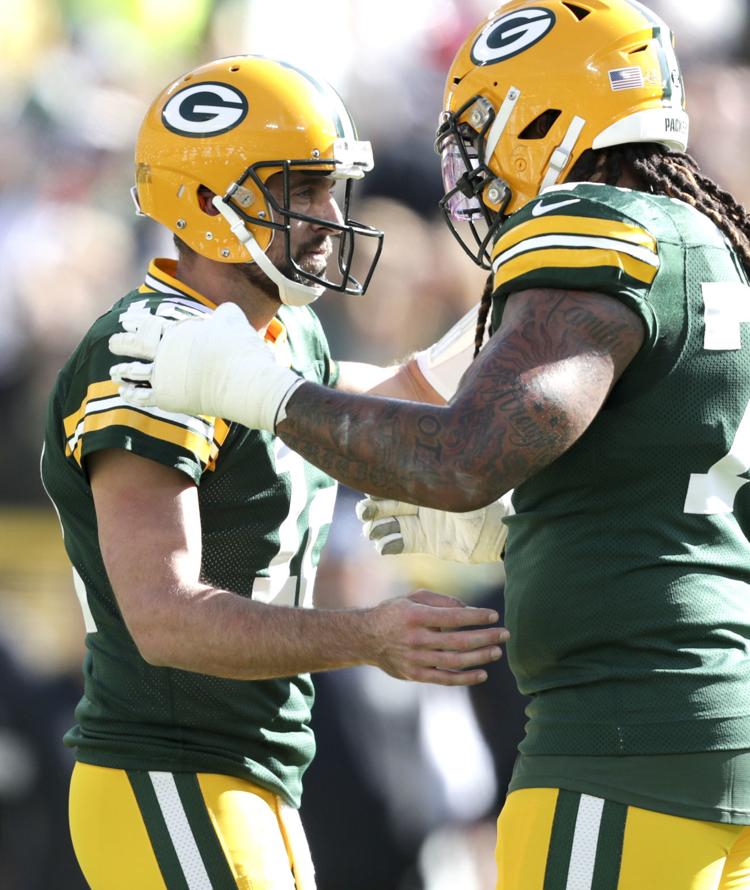 Packers 42, Raiders 24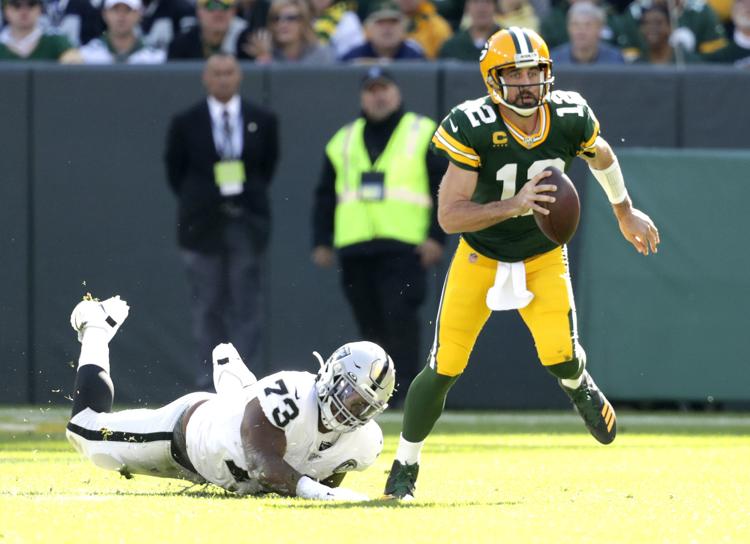 Packers 42, Raiders 24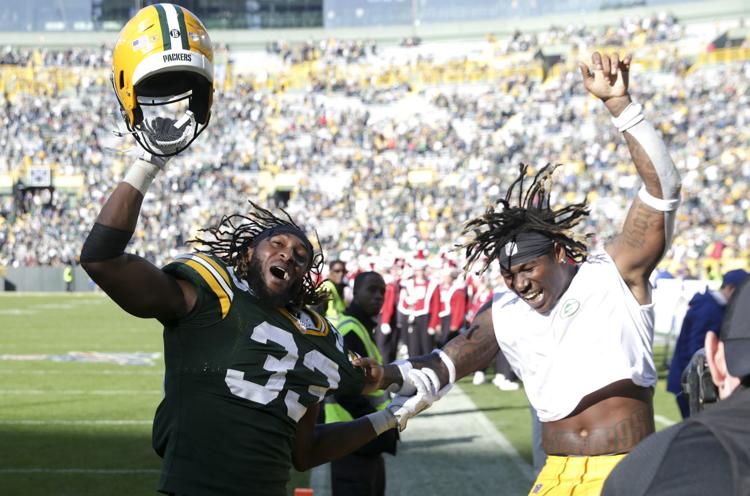 Be the first to know
Get local news delivered to your inbox!