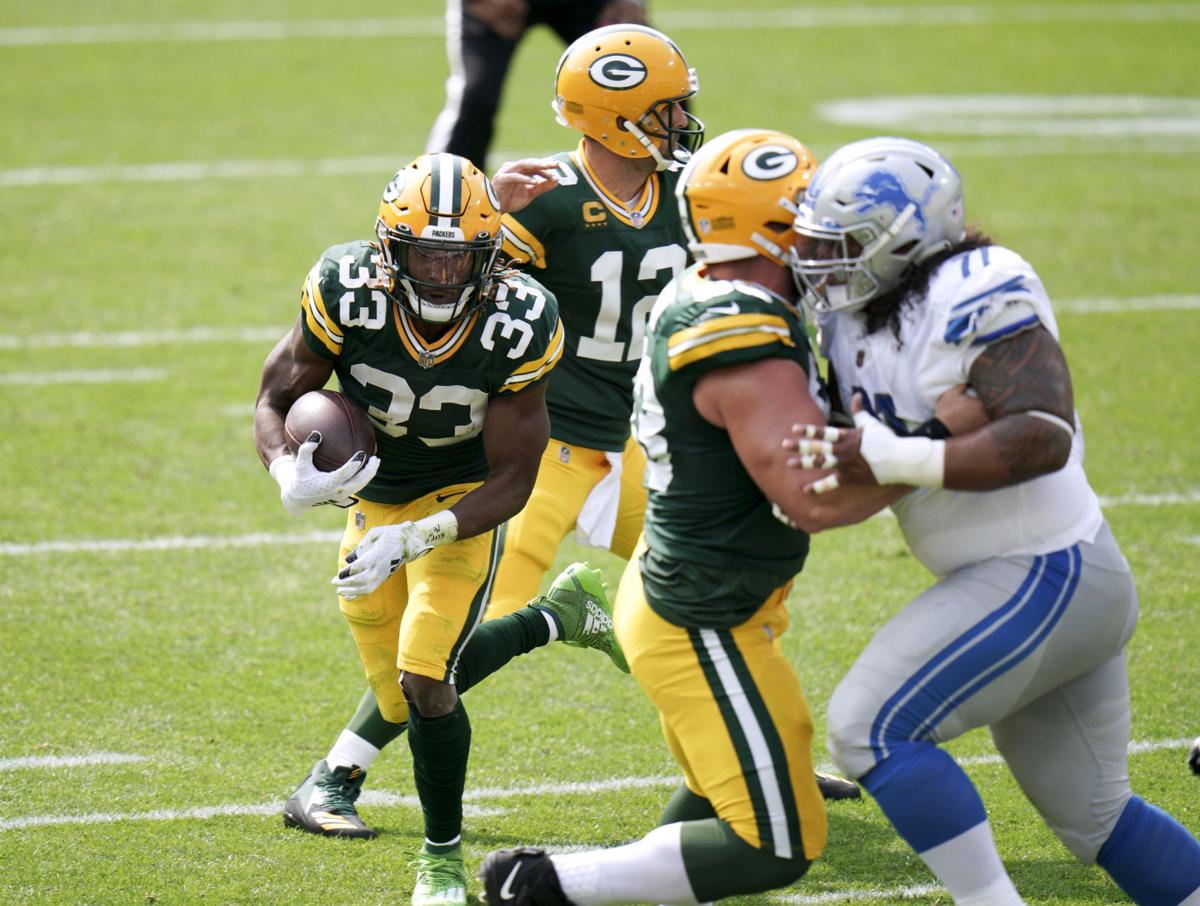 GREEN BAY — Ricky Wagner really needs to work on his trash-talking and revenge-seeking.
Maybe former University of Wisconsin tackle and West Allis native is just too darn happy to be playing for his home-state Green Bay Packers to harbor any ill will toward his former team, the Detroit Lions. Or maybe he didn't feel the need to add insult to injury following the Packers' 42-21 victory Sunday at Lambeau Field to conjure up any hard feelings about the Lions cutting him this spring with two years left on his five-year, $47.5 million deal.
Whatever the case, Wagner wasn't gloating after the Packers offensive line set the tone — and survived another in-game juggling act — in another dominating offensive performance.
"It's definitely a weird situation to go against some of your friends from previous years," Wagner said after starting at right tackle Sunday. "We did a lot of hard work over there in Detroit and I just have so much respect for that team and that organization. It felt good playing against them and getting the win."
Even with veteran Billy Turner inactive for last week's win at Minnesota with a knee injury, Wagner began the game on the bench as coach Matt LaFleur opted to move left guard Elgton Jenkins to right tackle and started Lucas Patrick at left guard. That plan blew up early, as Patrick suffered a shoulder injury, forcing Jenkins back to left guard and Wagner into the lineup at right tackle. Later in the game, Lane Taylor suffered a season-ending knee injury, forcing rookie Jon Runyan into the game at right guard.
On Sunday, Turner was active after practicing in a brace all week, but LaFleur opted not to start him, hoping to get through another game without him. Wagner started at right tackle, while Patrick started in Taylor's place at right guard. But the line had to be reshuffled again during the fourth quarter, when center Corey Linsley left with a hand injury — moving Patrick to center and bringing Runyan off the bench again at right guard.
"I can't say enough, again, about what our offensive line did this game. I thought they were outstanding, as well as our quarterback," LaFleur said afterward. "It was awesome to see Rick Wagner going against his former team. I know that always means something to a player and I thought he did a really good job."
LaFleur said Turner would have been available in case of emergency, but "we thought was best, although he was suited up, to rest him and try to get him even healthier for the rest of the season. This is a marathon, not a sprint."
LaFleur didn't have an update on Linsley's injury and didn't answer a question about wide receiver Davante Adams, who spent most of the second half watching from the sideline with a hamstring injury. Returner Tyler Ervin left the game to be evaluated for a concussion and did not return, either.
Sounds of silence
It was one thing to play a game in someone else's empty stadium last week at Minnesota. It was another to do it at Lambeau Field, which was devoid of fans for Sunday's game and will be again on Oct. 5 against Atlanta.
The team hasn't decided whether to allow fans for its remaining home games, with the third home matchup set for Nov. 1 against the Vikings, but count LaFleur and Aaron Rodgers among those still struggling to get used to football in the COVID-19 era.
"We've got some of the best fans in the world. Not to have them here, that's not what we want, but it's a product of the circumstances that we're dealt with," LaFleur said. "We certainly miss them. It's never easy to play in your home stadium. Just the support that they bring to us on a game-by-game basis, you can't replace that. The energy that our players and everybody feeds off of, it was certainly missed."
Said Rodgers: "Very strange. You miss the energy, you miss 'Roll Out the Barrell,' you miss the Beer (Bottle) Races (on the scoreboard), you miss "The Wave" when we're on defense, you miss the noise, you miss introductions, Lambeau Leaps. There's a lot of things that make this place so special, and (it) has been special for 16 years. So it was one of the strangest games I've been a part of."
Sully strikes
The Packers offense might've been the top storyline for the second straight week, but a defensive back delivered a crucial takeaway — and some points — for the second straight week, too. After Jaire Alexander had a sack for a safety and a game-turning interception against the Vikings last Sunday, nickel back Chandon Sullivan one-upped him Sunday with a pick-6 interception return for a touchdown that gave the Packers a 31-14 lead midway through the third quarter.
It was the kind of play the Packers were hoping for from Sullivan, to whom they gave the No. 3 cornerback job this offseason after choosing not to re-sign respected veteran Tramon Williams. While Sullivan has a long way to go before he can equal the career of one of the team's best modern cover men, Sunday was another step.
"When they gave me the opportunity to come in and play nickel I knew I had my hands full," Sullivan said. "I've just been trying to take my time, break down as much film as I can, ask as many questions. And I still keep in contact with Tramon to this day. I'm just fortunate that they gave me the opportunity."
Gary gets going
Second-year outside linebacker Rashan Gary is carrying over his strong training camp into a strong start to the season. He had two quarterback hits last week against Minnesota, and he registered a career-high 1.5 sacks in Sunday's win.
"I think it's a byproduct of his effort, his attitude, his approach on a daily basis," LaFleur said of last year's No. 12 overall pick. "Sometimes it takes certain positions longer than others in this league. By no means do I think he's arrived — I think there's a lot that he can still improve in his game — but I think he's made a lot of progress. It's really fun to see a guy put as much into it as he does and then reap the benefits of that."
Said Gary: "I've just been focused on making sure I'm progressing game by game and fixing things I need to fix. I'm just working. I'm not looking at what's been happening. I'm just keeping my head down and going."
'I've got to do a better job'
LaFleur admitted with a smile that he erred in calling a timeout right before the snap of a third-and-10 play from the Lions' 17-yard line with 1:40 left in the third quarter. LaFleur called the timeout from the sideline a split-second before Rodgers got the snap off, and Rodgers reacted angrily on the field. Turns out, LaFleur was concerned about the play-clock winding down and the Lions being in an all-out blitz — but he admitted he shouldn't have been.
Rodgers threw a quick pass to tight end Robert Tonyan, who might've run for a first down had the play not been stopped. The Packers settled for a Mason Crosby field goal that made it 34-14.
"They were in an all-out pressure look and I was concerned that we weren't going to get it off. We certainly did get it off," LaFleur admitted. "It was one of those deals where I wanted to make sure that we had the play called that we felt confident in. It's one thing I've got to do a better job of, making sure. Because I know our quarterback and I trust our quarterback. He got us into a good play."
Extra points
LaFleur was frustrated by the offense's dropped passes, including two by tight end Jace Sternberger. "There were a lot of drops out there, so there's a lot to clean up across the board," LaFleur said. "Certainly I think there was a lot of yards left out on the field from those drops, and we've got to try to get better for him." … Among Rodgers' 18 completions was one fourth-quarter completion to an unlikely target — himself. Rodgers caught a batted ball for a 6-yard loss, but LaFleur called it a smart play because it allowed the clock to keep running. … The Packers played without nose tackle Kenny Clark (groin) and versatile rookie tight end Josiah Deguara, who was inactive with a shin/ankle injury. … With the Lions playing without No. 1 wideout Kenny Golladay, ex-University of Wisconsin wide receiver Quintez Cephus caught three passes for 54 yards. … The Packers have now won eight straight home openers. … Crosby moved into 21st place on the NFL's all-time scoring list.
---
Photos: Packers overcome early deficit to defeat Lions
Packers 42, Lions 21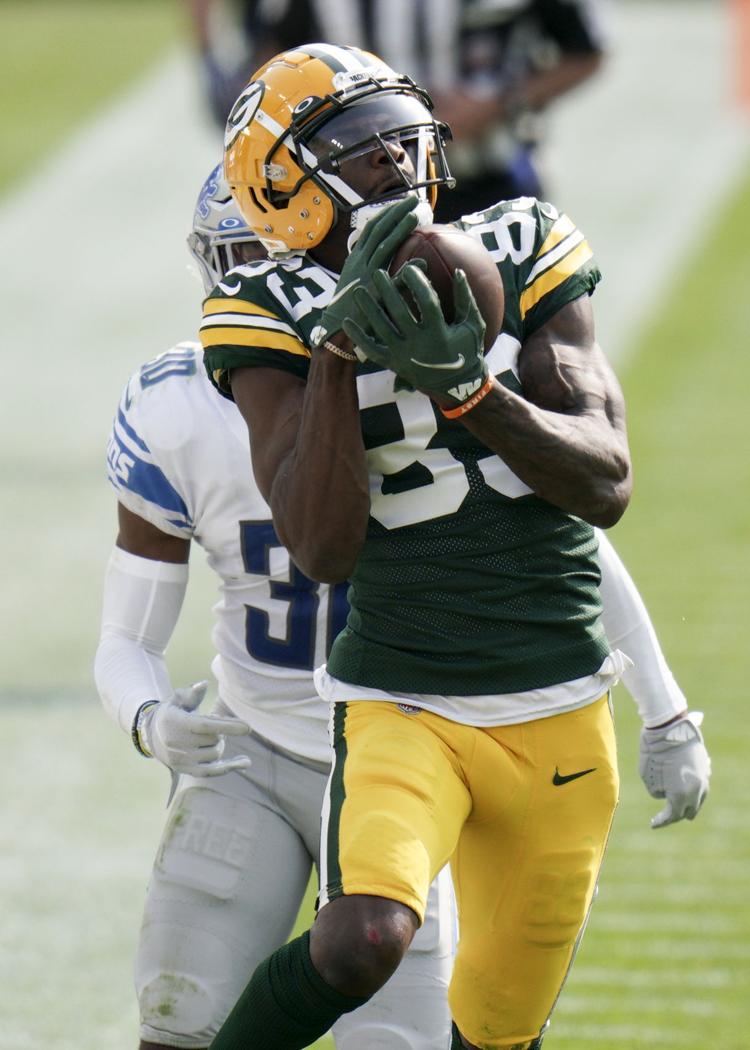 Packers 42, Lions 21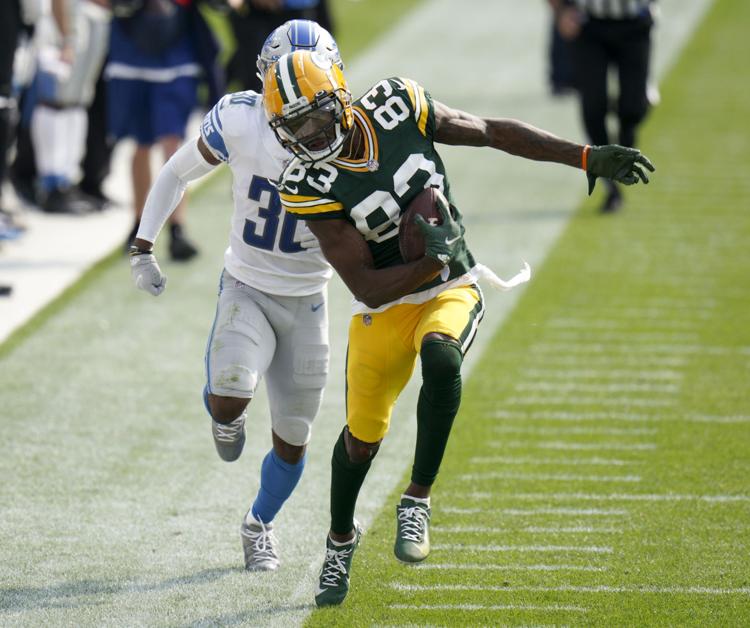 Packers 42, Lions 21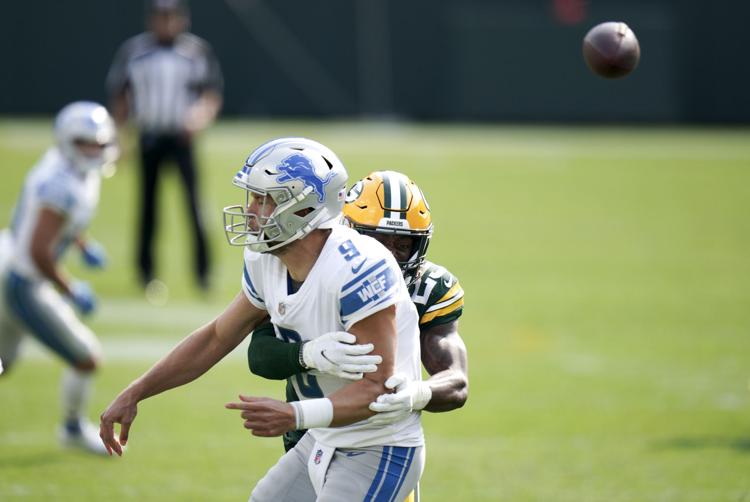 Packers 42, Lions 21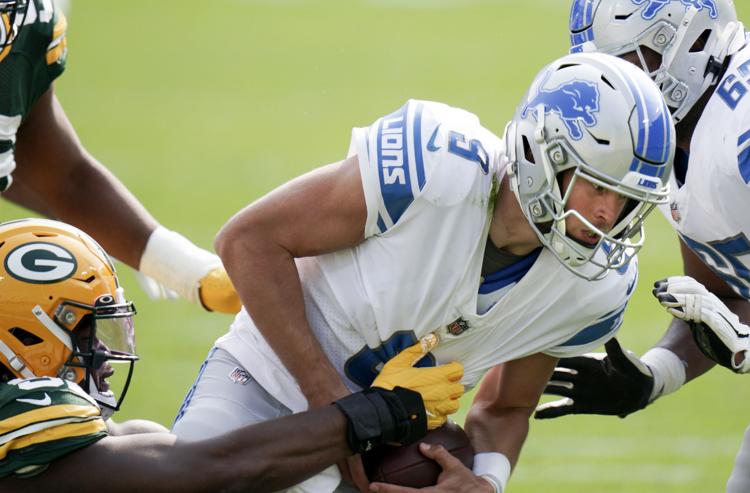 Packers 42, Lions 21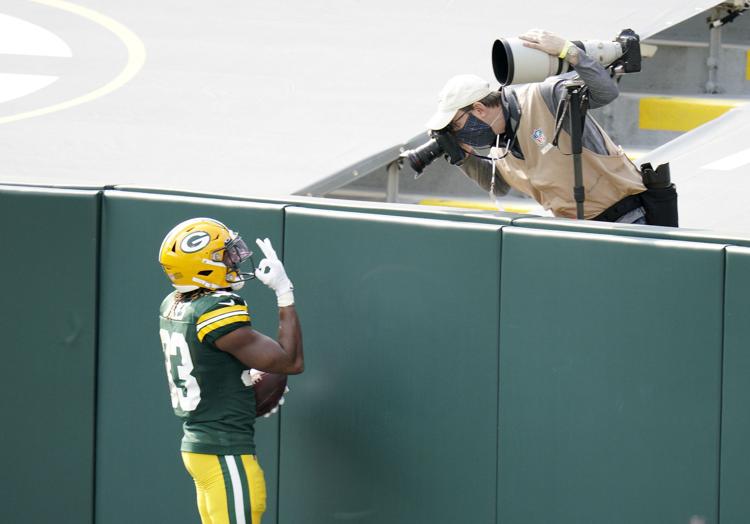 Packers 42, Lions 21
Packers 42, Lions 21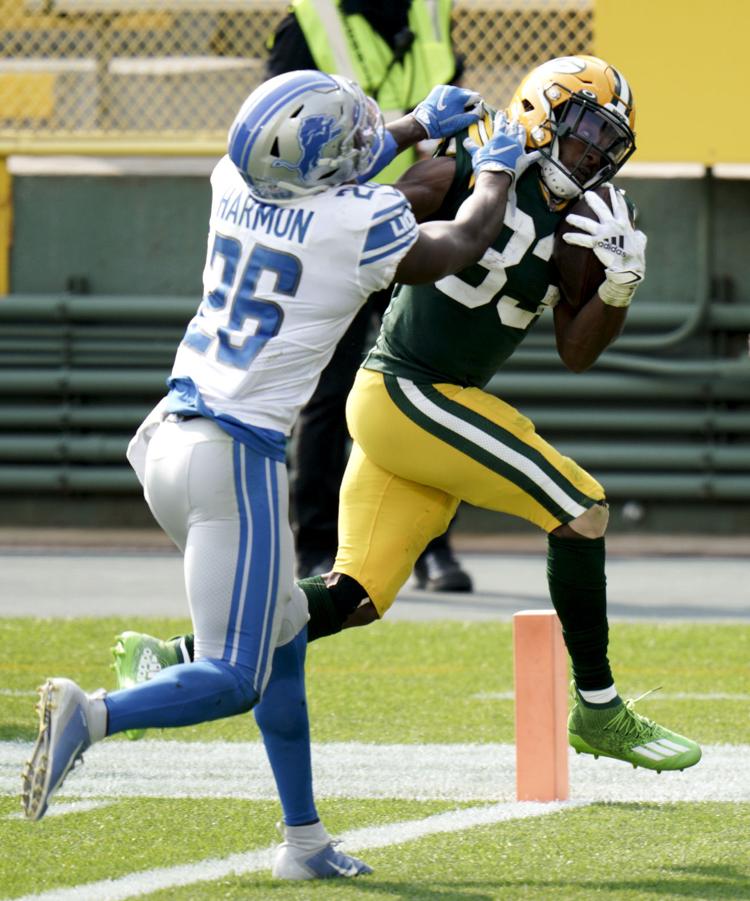 Packers 42, Lions 21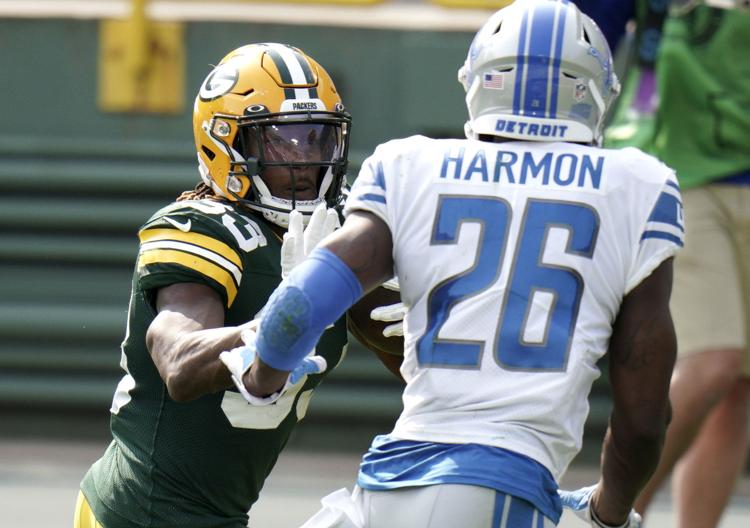 Packers 42, Lions 21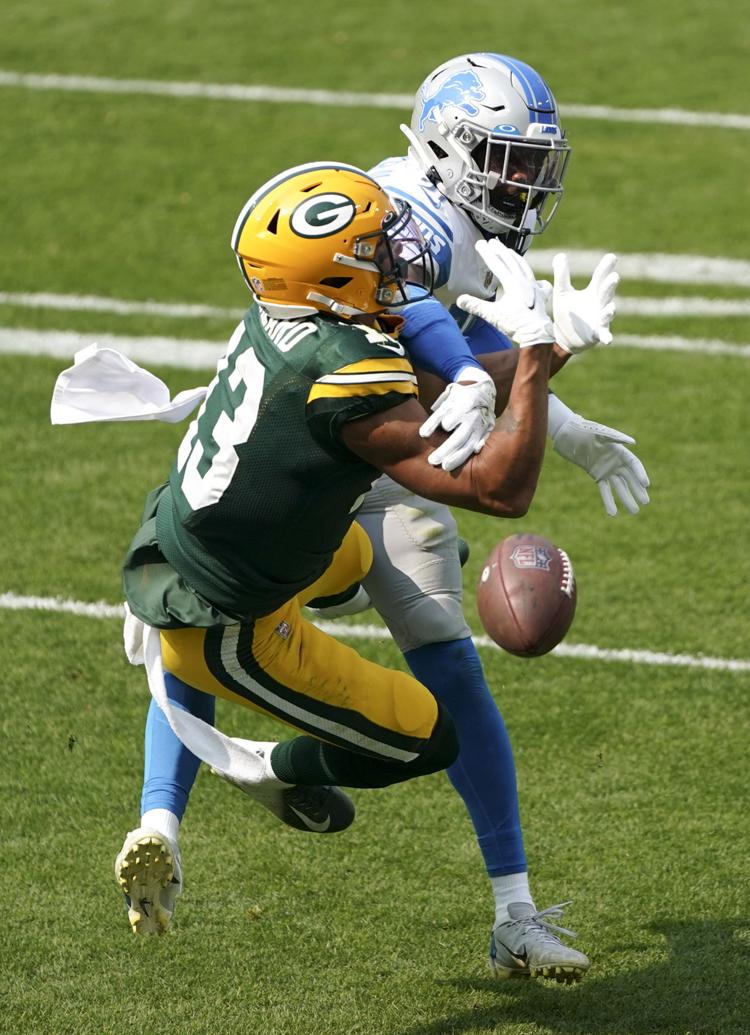 Packers 42, Lions 21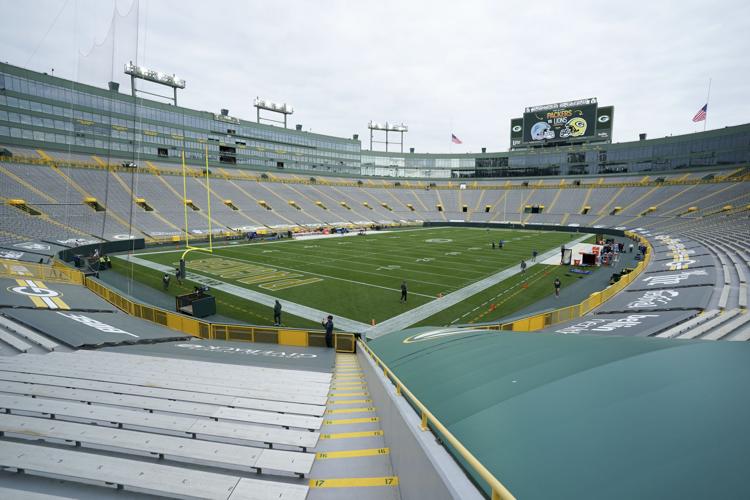 Packers 42, Lions 21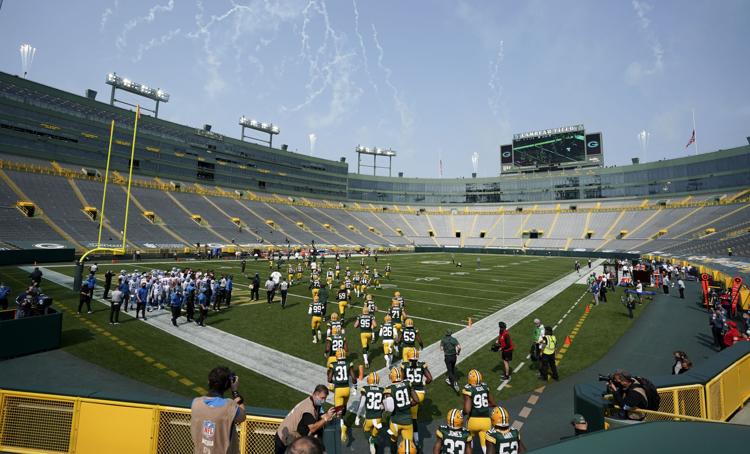 Packers 42, Lions 21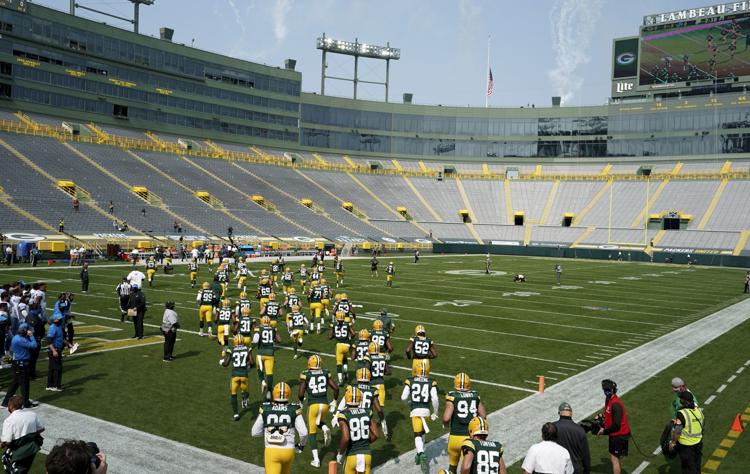 Packers 42, Lions 21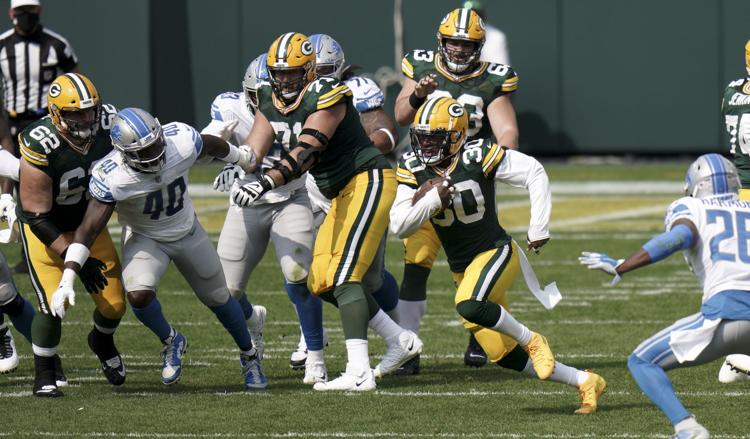 Packers 42, Lions 21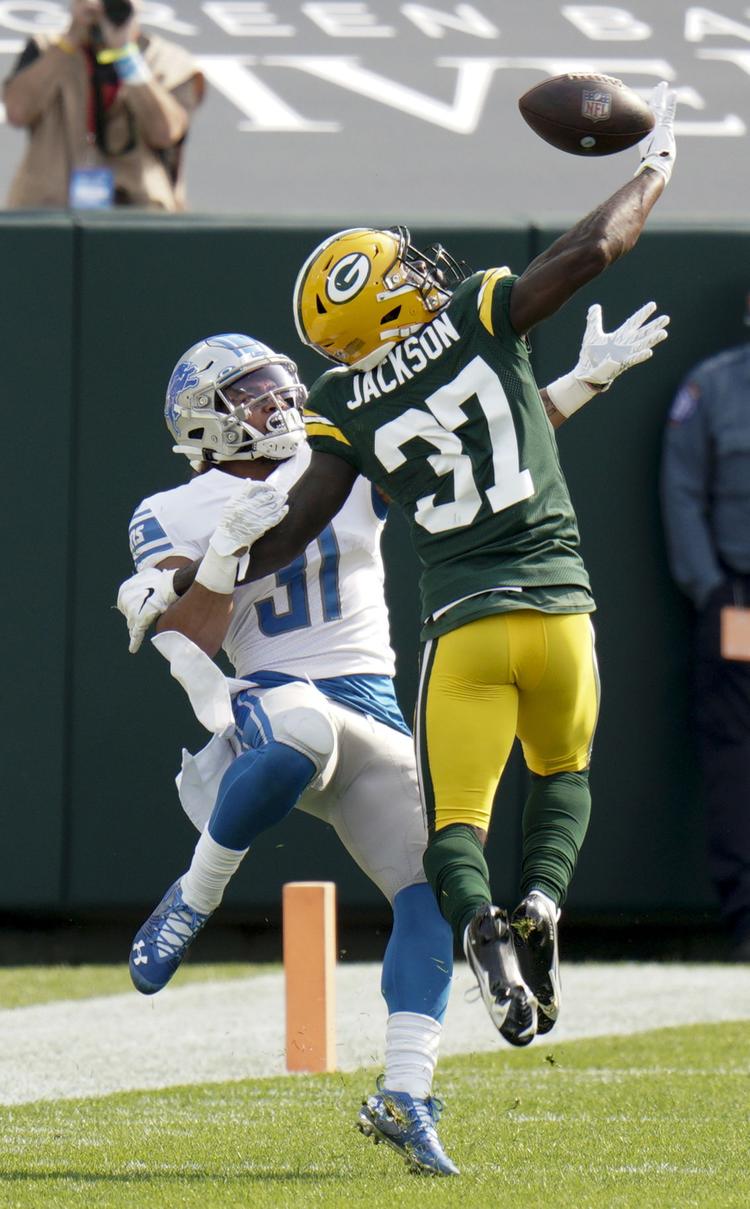 Packers 42, Lions 21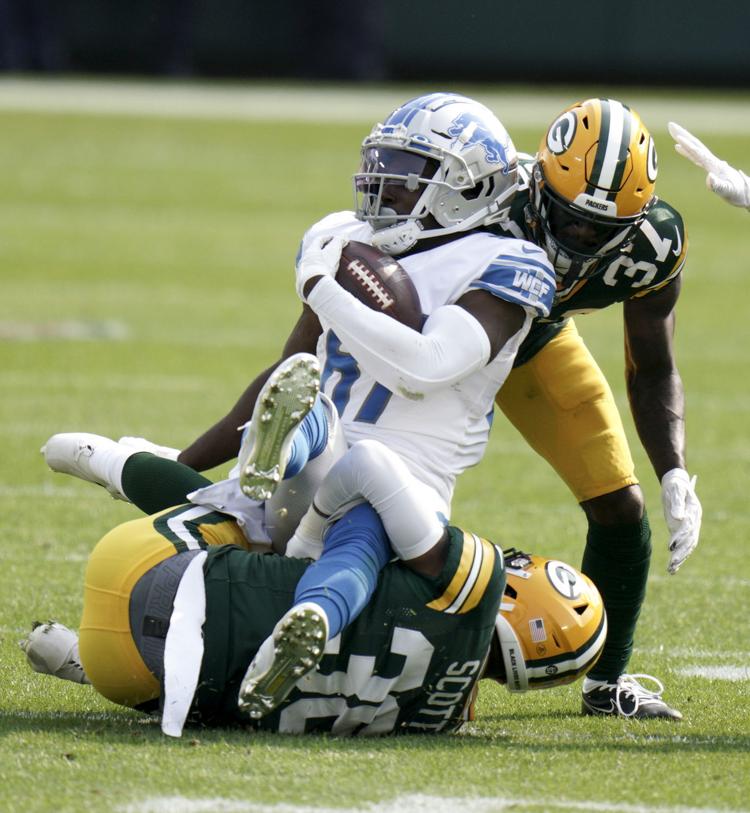 Packers 42, Lions 21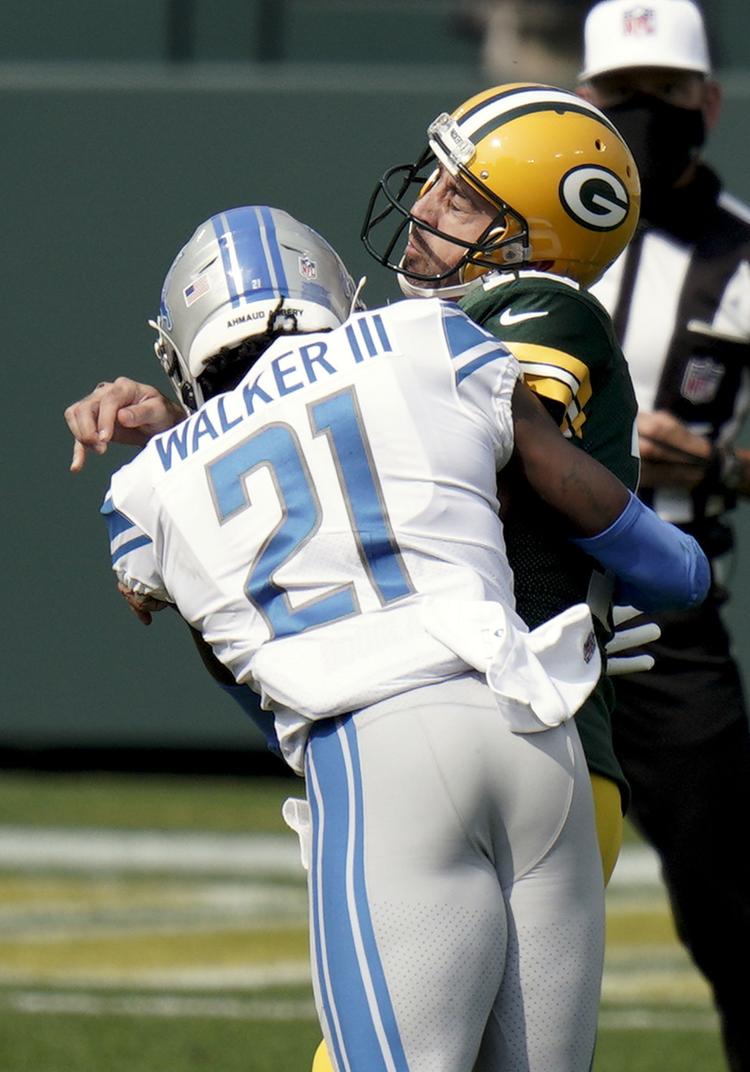 Packers 42, Lions 21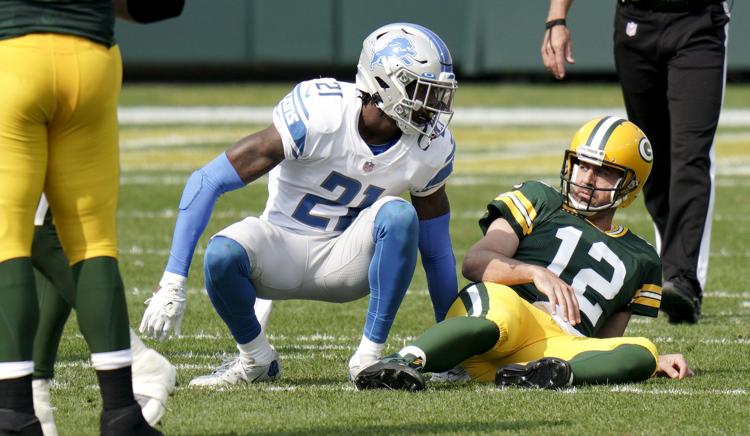 Packers 42, Lions 21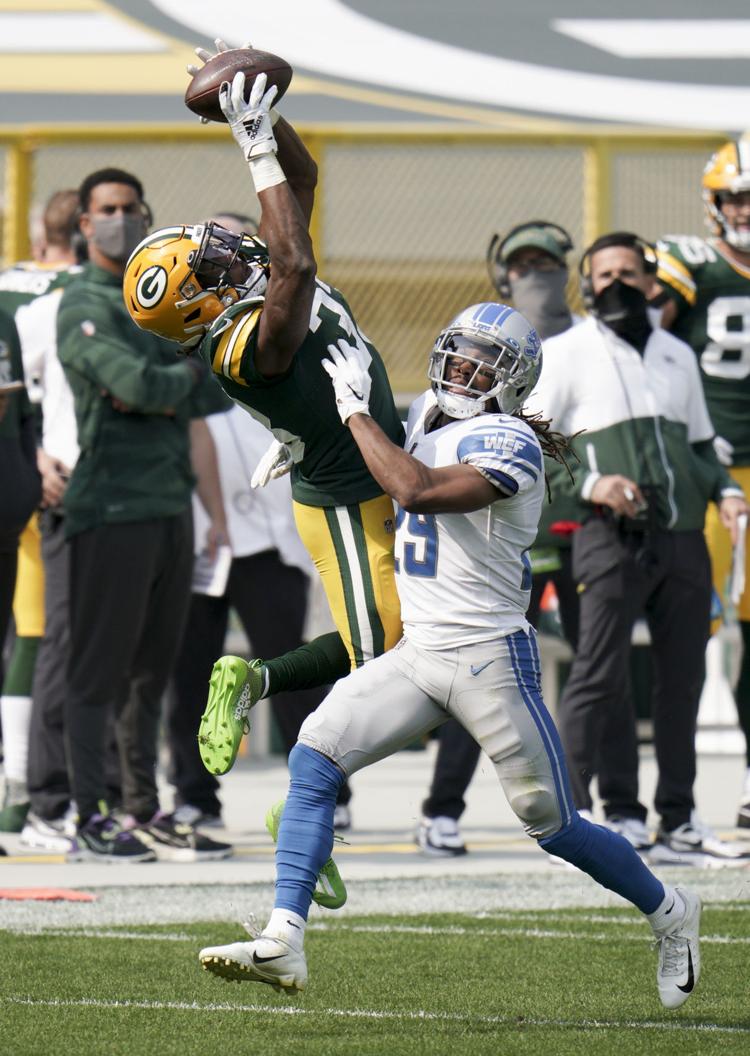 Packers 42, Lions 21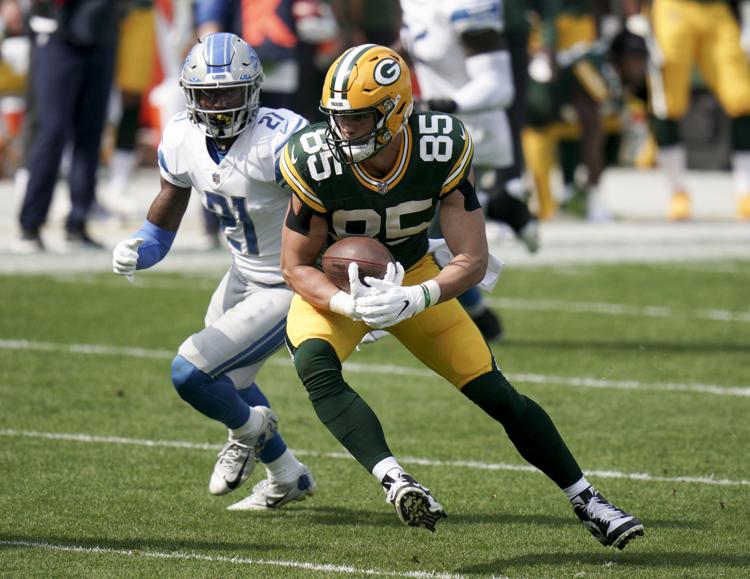 Packers 42, Lions 21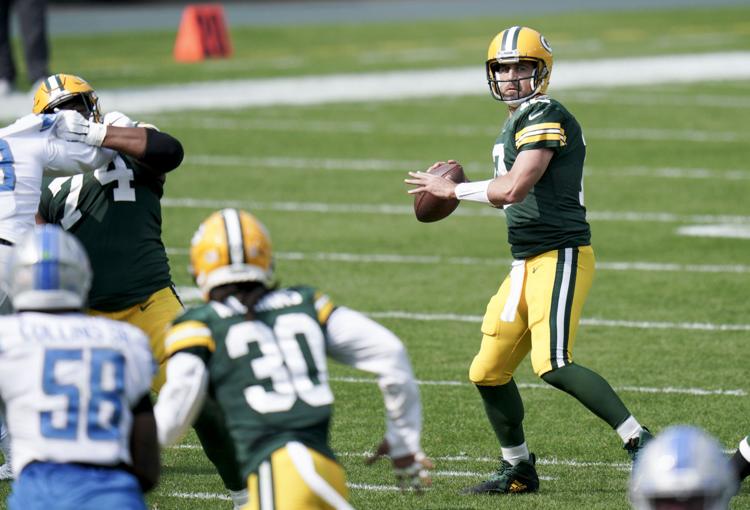 Packers 42, Lions 21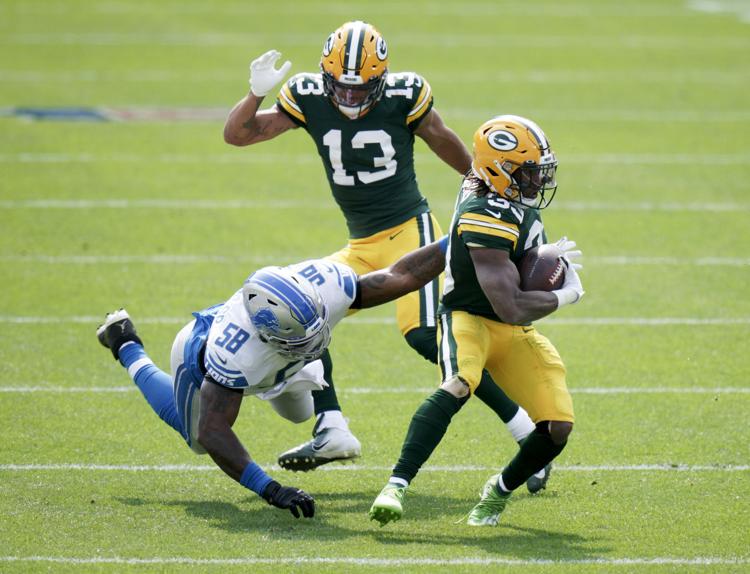 Packers 42, Lions 21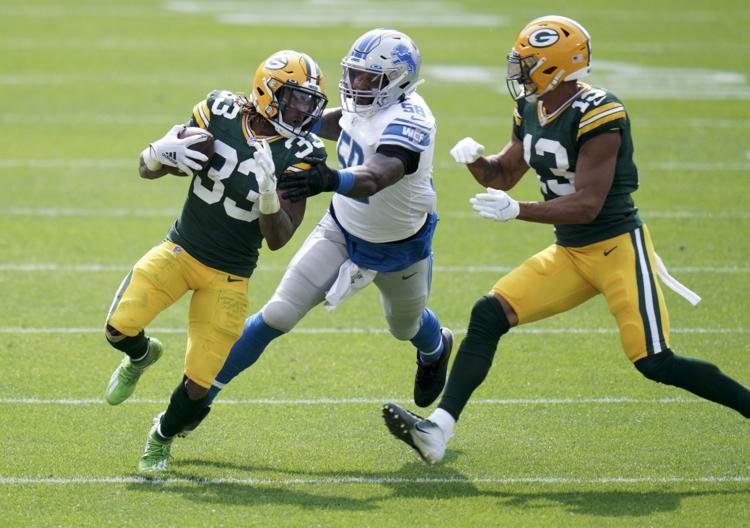 Packers 42, Lions 21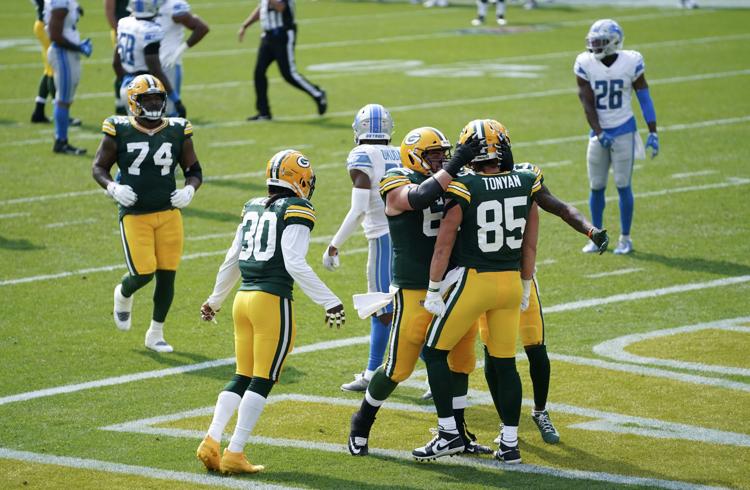 Packers 42, Lions 21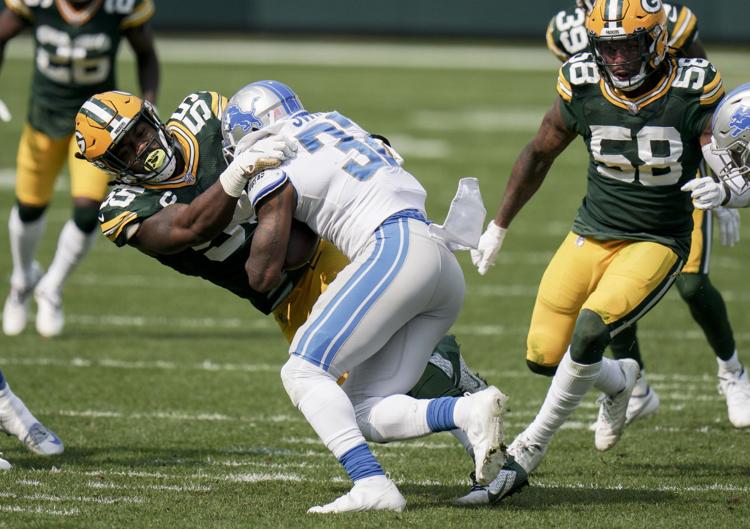 Packers 42, Lions 21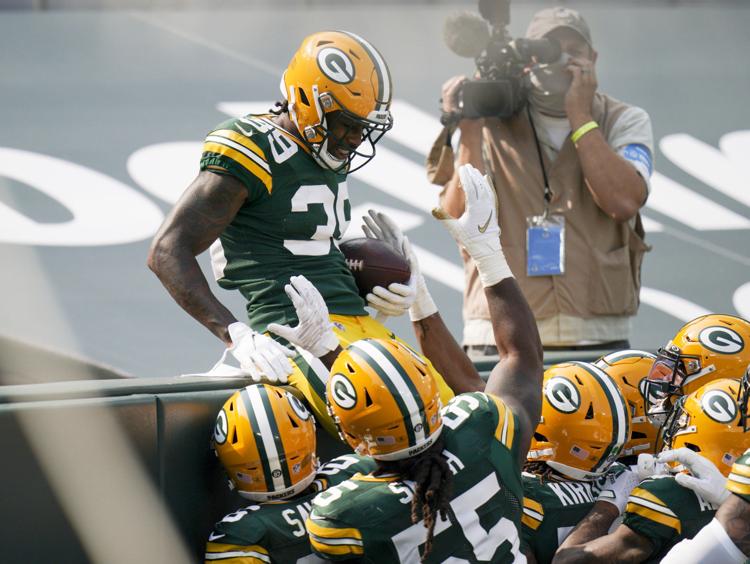 Be the first to know
Get local news delivered to your inbox!