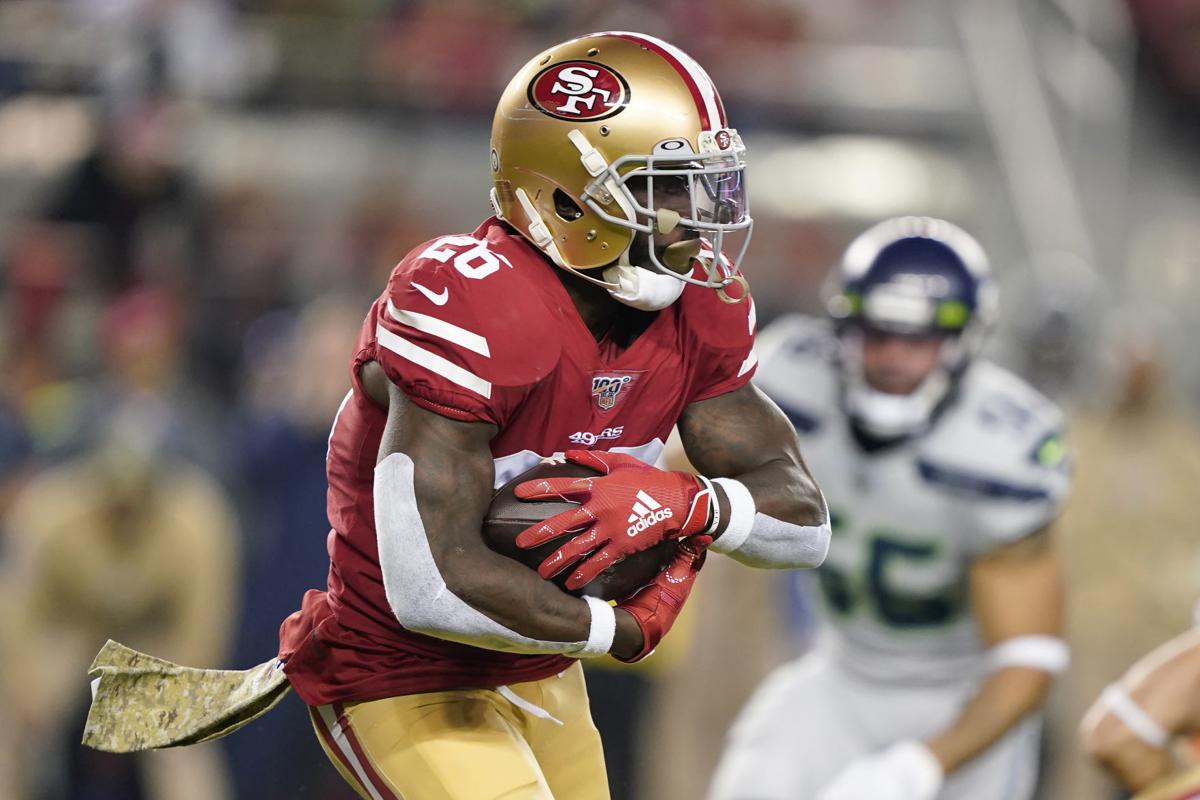 GREEN BAY — Matt LaFleur and the Green Bay Packers' coaching staff only took a couple of days off during last week's bye, spending the first few days doing self-scouting and then returning to their Lambeau Field offices as the weekend wound down to begin digging into game-planning for Sunday's showdown with the San Francisco 49ers.
But for as much time as the first-year coach and his guys spent evaluating what had and hadn't worked during the team's 8-2 start, the evaluation of what has been amiss with the defense — a unit that opened the season looking like it might be able to win games this season without much help from the offense — hardly required a deep dive.
"Yeah," LaFleur said after the players returned to practice Monday. "Certainly there's a lot of things that are pretty obvious in terms of what we need to clean up from a defensive perspective."
Most obvious: A scuffling run defense and a propensity for giving up momentum-shifting big plays. And yet, the Packers are in the thick of the race for the NFC's No. 1 overall playoff seed with six games to play.
"We've gone through some adversity, and we've found a way," said defensive coordinator Mike Pettine, whose group ranks a lowly 28th in total defense (384.7 yards per game) but a respectable 14th in scoring defense (20.5 points per game). "It wasn't pretty all the time. I know Matt uses the phrase 'Don't blink' and our guys, they embody that. We've had some rough stretches that we've been able to get things figured out and find a way at the end to make it interesting but still come out on the plus side."
Matt LaFleur's decision to have the team travel to the West Coast one day before Sunday's crucial NFC showdown with the San Francisco 49ers said that having his team go to California on the Friday before its Nov. 3 game against the Los Angeles Chargers wasn't the right call.
The Packers enter Sunday night's game vs. the 49ers ranked 25th in the 32-team NFL in total run defense (126.9 yards per game) and tied for 27th in yards allowed per rush (4.8). Interestingly, the Packers haven't been gashed for an astronomical number of big runs — having allowed four rushes of 20 or more yards this season, only four teams have given up fewer — although two of those four went for 40 or more yards: A 75-yard touchdown run by Minnesota's Dalvin Cook and a 42-yard run by Oakland's Josh Jacobs.
Those struggles are particularly germane to this week's matchup, as the 49ers come in ranked second in the NFL in rushing offense (149.0 yards per game) and second in rushing attempts (34.9 per game), meaning 49ers coach Kyle Shanahan relies heavily on the ground game. Although San Francisco is tied for 14th in the league in yards per rush (4.3, just one-tenth of a yard per carry better than the Packers' offense), the 49ers have nine runs of 20 yards or more, including three of 40 yards or more.
You have free articles remaining.
Shanahan has used three backs with remarkable results: Matt Breida (109 carries, 542 yards, 5.0-yard average, one touchdown), Tevin Coleman (104-409, 3.9, five TDs) and Raheem Mostert (67-348, 5.2, one TD) are all capable of carrying the load. Breida sustained an ankle injury against Carolina on Oct. 27, tried to play through the team's Nov. 11 loss to Seattle and was inactive for last week's win over Arizona. His status for Sunday night is uncertain.
"Those guys have been great for that offense all year long," veteran Packers cornerback Tramon Williams said. "Obviously those guys are kind of similar to our offense, so we get a chance to look at (running backs like) those guys pretty much every day. Just having an understanding of how our offense plays, what they do, then we kind of get a head start on the preparation aspect of it, just knowing what the 49ers want to do or how they're calling the game or how they want to attack us. Obviously a tough team, really good players, so it's always going to be a challenge."
The other glaring issue for the Packers' defense has been the number of big plays the unit has allowed in the passing game. With 11 explosive plays of 40 yards or more, the Packers have given up the second-most in the NFL, second only to the struggling New York Giants (12). They've been particularly susceptible to tight ends in the middle of the field, and 49ers star tight end George Kittle hopes to return Sunday after sitting out the past two games with knee and ankle injuries. Kittle leads the 49ers in receiving with 46 catches for 541 yards and two touchdowns in just seven games.
The inability to slow the run game and the middle-of-the-field production in the pass game are somewhat related as Pettine has tinkered with personnel groupings ever since losing versatile safety/linebacker hybrid Raven Greene early in the year. Inside linebacker Blake Martinez is second in the NFL in tackles but has had matchup problems in coverage; second-year inside linebacker Oren Burks has struggled to find consistency after missing the first month of the season with a torn pectoral muscle; and finding a suitable replacement for Greene has proven difficult, though Pettine is hoping recently activated Ibraheim Campbell can fill that void.
"It's never one guy, and when we study it, it's usually a variety of things. Because if it was any one thing, we would make that correction," Pettine said of the tight end production. "If it was something schematically, we would change it. If it was personnel wise, we'd find a way to work around it and get it right. There's some good tight ends in this league, and we obviously want to defend everybody, but sometimes we've got to put more resources outside or put more resources on the (running) back, and that's led to some tight ends making some plays against us."
Whatever the case, Pettine is hoping the bye-week analysis — an exercise which included the offensive coaches game-planning for the Packers defense, giving Pettine and his staff insight into how a team might attack them — gets his crew back to tilting the field the way it did early in the season, when the defense had quarterback Aaron Rodgers gushing about how it could win games on its own.
Asked last week if he feels like his defense has played that kind of football in recent games, Pettine replied, "No, I don't. We do for stretches, but not consistently enough.
"I just feel like the bye is a good spot for us to try to hit the reset button and look back on what are we doing well, what are we not doing well. With the smoke clearing and us being at 8-2, we certainly feel good knowing that we can be a lot better. That's the encouraging thing, and that's the message we left the guys with — that we're close, but a lot of times a guy will be focused for 98% of the game and then those few snaps that he's not, we end up giving up a big play.
"I just think it's encouraging for us to know where we are from a wins standpoint and a lot of the issues that we've had are stuff that we can control. That's why the optimism moving forward that, 'Hey, we're going to get it corrected and hopefully make a run.'"