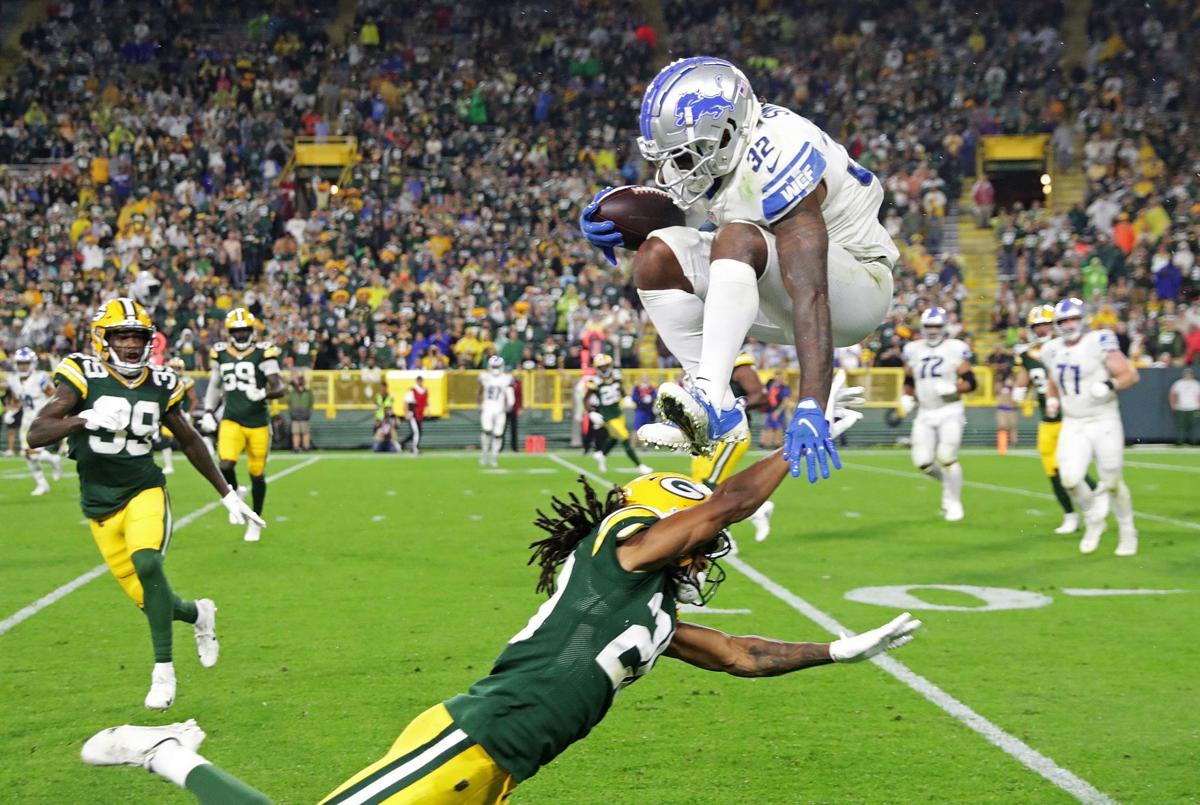 GREEN BAY — Aaron Rodgers has always understood the debt he owes Ted Thompson. And not just for drafting him.
The Green Bay Packers quarterback didn't always love Thompson's draft-and-develop roster-building approach as general manager, eschewing big-ticket free agents and focusing on ensuring the team was a perennial contender instead of going "all-in" with long-term aftershocks on the salary cap.
But he always appreciated Thompson's support, from using his first selection as GM on him in 2005 to having his back throughout the awkward transition from Brett Favre to him during the bizarre summer of 2008.
"I have a lot of love and appreciation for Ted. Because I was his first draft pick, there was always a special bond between us. There is something special about that feeling," Rodgers explained last week. "You just kind of know the GM has got you and wants you to be here and wants you to be successful. I always appreciated that."
In the days leading up to Monday night's game between the Packers and the Detroit Lions, during which the team honored the late Thompson at halftime, Rodgers shared another story of his relationship with his GM. It was of a call he got from Thompson during the 2007 offseason, when the Packers were exploring a trade for Oakland Raiders wide receiver Randy Moss and Rodgers was rumored to be a possible piece of the deal.
"Really, the first time he ever called me," Rodgers recounted. "I was in Portland visiting some friends, and that was when there were the rumors about Randy Moss. He called me personally, and with his (Texas) accent, reassured me that wasn't going to happen, that it was just a rumor.
"I remember it was one of the slower conversations. You guys know Ted; Ted was very deliberate talking. I put him on speaker so my friend who was in the car could hear Ted talking. It was a cool moment to get that phone call from him."
Thompson, who died on Jan. 20 at the age of 68, spent 13 seasons as the Packers GM, during which time the team went 125-82-1 in regular-season play and made the playoffs nine times, including a franchise-best eight straight seasons from 2009 through 2016. Green Bay was 10-8 in postseason play during that time, reaching four NFC Championship Games (2007, 2010, 2014, 2016), while his 2010 team won Super Bowl XLV — led by Rodgers, the game's MVP.
At halftime, the Packers honored Thompson by unveiling his name on the façade of the stadium in the northeast corner. Just as they did with GM Ron Wolf — before Wolf was inducted into the Pro Football Hall of Fame and joined the rest of the Packers' gold-jacket owners in the upper ring of the stadium — the Packers placed Thompson's name one ring lower than the Hall of Famers.
"I just had so much respect for Ted," team president/CEO Mark Murphy said when the team announced its plans to honor Thompson. "He was so humble, and I don't think he's gotten the credit he deserves for what he accomplished with the Packers. So I think this is very fitting."
Thompson's family was in attendance for the ceremony. Players are wearing a "TT" decal on their helmets this season, and there's a logo honoring Thompson painted on the field.
"Thanks, on behalf of Ted and all the family and friends, for this great honor. It is truly amazing," Thompson's brother, Jim, told the crowd. "Ted always loved this organization. He loved his scouts, he loved the players, he loved the coaches, and certainly loved and appreciated the fans. I'd just like to say thank you on behalf of him and on behalf of the family for this great honor. Thank you very much."
"You knew he wasn't doing great," Rodgers said last week. "It definitely tugged on the heart strings to see him like that, because Ted was always the guy (who was) always active and always loving going on the road and the scout at heart. To see him as a little bit a shell of himself was tough. But I went over and gave him a big hug and told him I loved him. That was a cool moment. I didn't think that was going to be the last time I saw him, but ultimately, it was."
While there has been significant roster turnover since Gutekunst succeeded him, several of the Packers' best players were acquired by Thompson, from Rodgers and wide receiver Davante Adams to running back Aaron Jones, tight end Robert Tonyan, injured left tackle David Bakhtiari and defensive tackle Kenny Clark.
"Ted was a great man. I'm forever indebted to him for just giving me a chance," Adams said. "(I was) just a young kid, raw, out of Fresno State, redshirt sophomore. He took a lot of chances to bring me up here and see how it worked out. I'm just happy that it all worked out the way that it did. I'm still here, too, and I know he'd be proud of the work that I've been putting in.
"I think it's awesome that they're honoring Ted in that way."