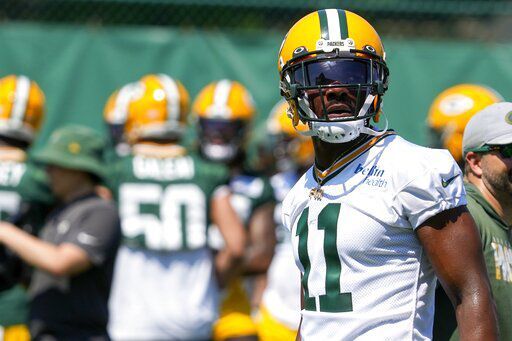 GREEN BAY — Green Bay Packers wide receiver Devin Funchess hasn't played a game in nearly two full seasons but remains confident he can make a successful comeback.
"I'll never doubt myself," Funchess said this week during the Packers' mandatory minicamp. "The moment you start doubting yourself, you lose. I like to win. I don't like to lose. So I guarantee I'll keep a smile on my face and we're going to be dancing a lot."
"Family over everything," Funchess said this week. "My family was going through some things. I felt it was best for me to be there for my family."
That long time away from football made Funchess particularly excited about working out with his new teammates. He wants to show he still has the skills that made him an effective red-zone threat for the Carolina Panthers earlier in his career.
"I was eager, anxious this last week just to get back around big, grown men and the team, the camaraderie, just the atmosphere," Funchess said.
Funchess had 21 touchdown catches with Carolina through his first four NFL seasons. His best year came in 2017, when he caught 63 passes for 840 yards and eight touchdowns.
While drops have been a concern at times, Funchess can cause plenty of matchup problems with his 6-foot-4 frame. Packers coach Matt LaFleur noted this week that Funchess "sure looks the part, there's no doubt about that."
"We are excited about him and just the depth that he adds to that room, the competition that he brings to that room," LaFleur said. "Here's a guy that's played at a high level in this league. He was on that team that went to the Super Bowl in Carolina, so we're excited just about his mentality and how he comes out on a daily basis."
Funchess believes he'll be able to do everything he did while at Carolina.
"I'm ready to play," Funchess said. "I'm 27 years old. There's nothing to question. I'm about to step into my prime, probably this year, next year, whatever it is."
This minicamp has allowed Funchess to get to know his teammates better, though he was trying to keep in touch with them before now.
All-Pro receiver Davante Adams said he had communicated with Funchess via FaceTime six or seven times.
"I feel like I've known him longer than what I actually have," Adams said. "He's a great dude, competitor, (who's) got high expectations for himself. He's a dog, I can tell that. He's as big as hell. He'll be able to offer up a lot to us. He's got the right mindset."
Funchess just needs time to adapt to a new offense and a new quarterback, whoever that might be. He signed with the Packers believing he'd be playing alongside Aaron Rodgers.
Funchess says the situation isn't entirely unfamiliar for him. He signed with Indianapolis in March 2019 assuming his quarterback would be Andrew Luck, who unexpectedly retired that summer at the age of 29.
Funchess says that experience helped him realize the approach to take toward this situation.
"We need to just, all the media and everybody else, they need to understand the man handles his business and then we play with the 11 we have on the field, at that time," Funchess said. "I've been there to the dance. I've been there with experience. You play with the 11 you have. You do your best, every play. That's how you win. I need everybody, personally, just to let him do what he does and understand the 11 that we line up on the field, that's who we're going to have fun with at that time."
Green Bay bound: Get to know all 9 players picked by Packers in 2021 NFL Draft
ERIC STOKES — CB — GEORGIA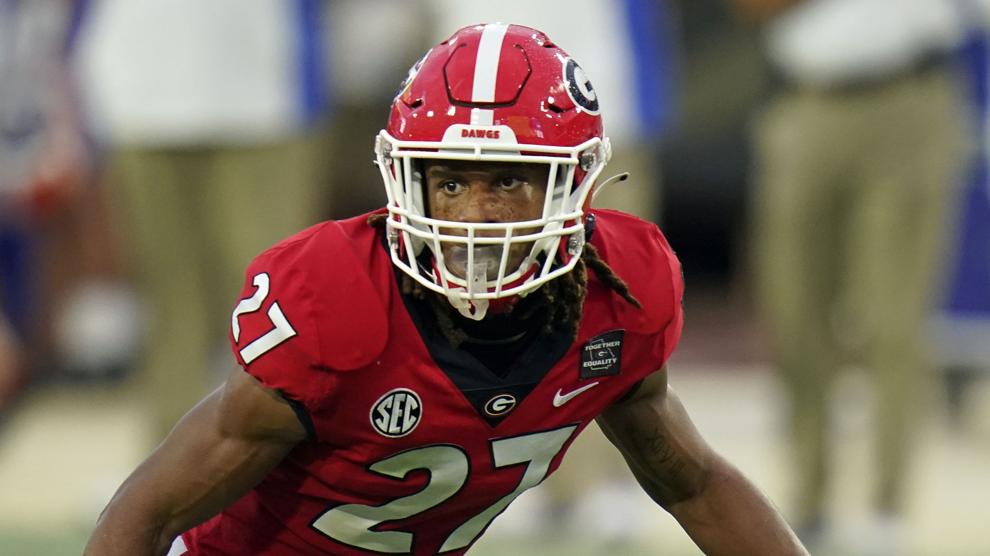 Packers jersey number: 21
Notes: Stokes was a two-year starter, finishing his Bulldogs career with four interceptions while also registering as one of the fastest players in the draft, running a 4.25-second 40-yard dash at Georgia's pro day.
JOSH MYERS — OL — OHIO STATE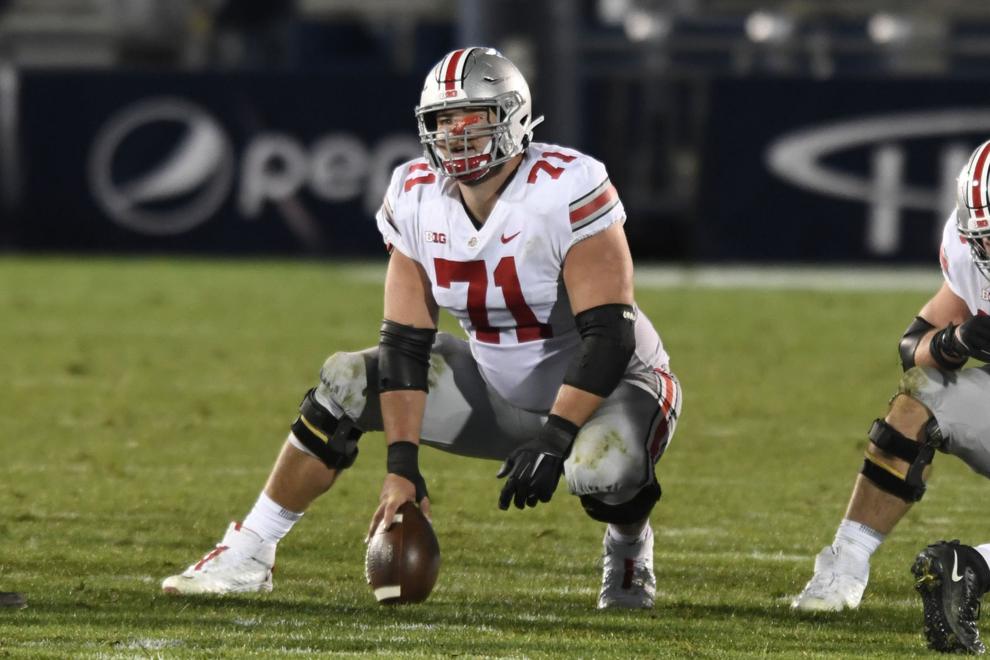 Packers jersey number: 71
AMARI RODGERS — WR — CLEMSON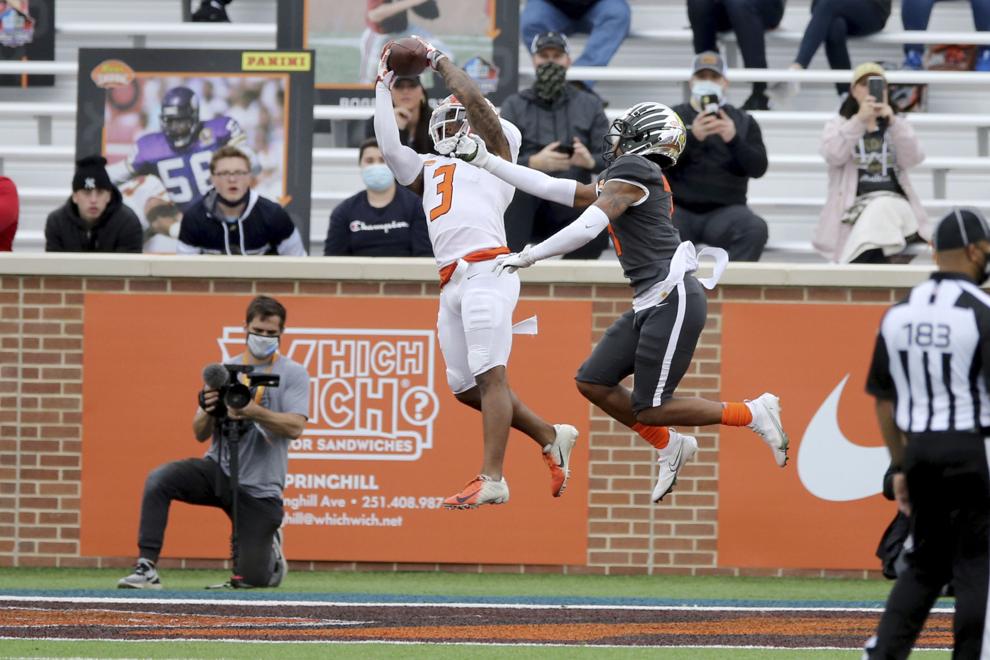 Notes: The Packers moved up seven spots in the third round to snag Rodgers, who caught 181 passes for 2,144 yards and 15 touchdowns at Clemson — including 77 receptions for 1,020 yards and seven TDs as a senior. Rodgers has drawn comparisons to former Packers receiver Randall Cobb, and he didn't shy away from it during his pro day. "I'd definitely see myself as a Randall Cobb type player, being used in the slot, jet sweeps and the return game, as well," Rodgers said. "Ever since Randall left, they haven't had a guy like that for real."
ROYCE NEWMAN — OL — MISSISSIPPI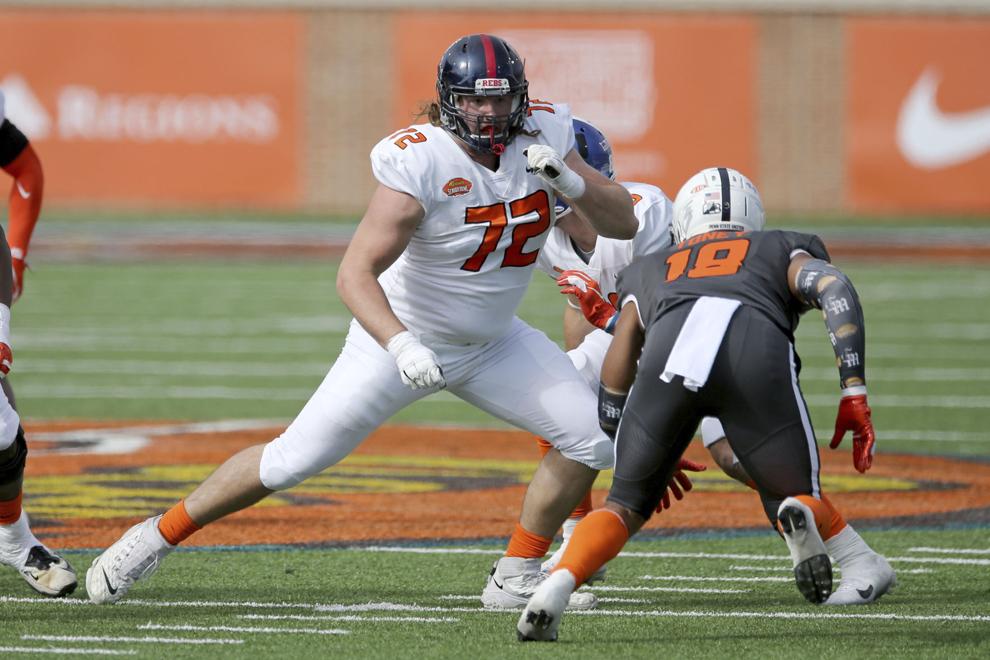 Packers jersey number: 70
Notes: The Packers see Newman as another versatile lineman who could help in multiple spots. A two-year starter at Ole Miss, Newman started all 10 games last season at right tackle. While he has long enough arms to stay at tackle, his length could be an advantage inside as well.
TEDARRELL SLATON — DL — FLORIDA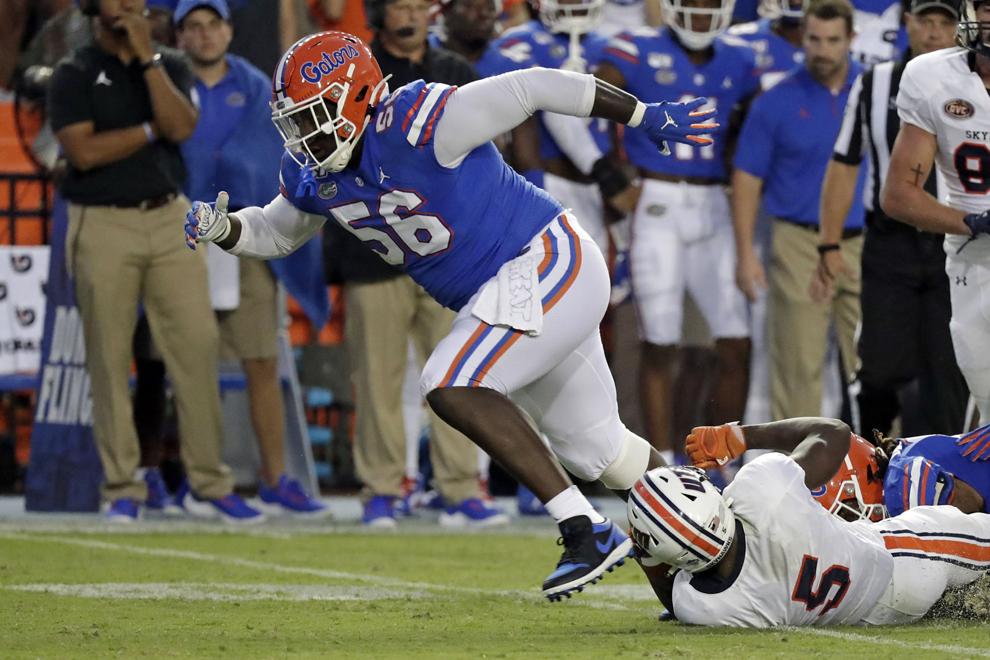 Packers jersey number: 93
Notes: Slaton, who started his collegiate career on the offensive line, didn't start for the Gators until his senior season, finishing last season with 1.5 sacks, 37 total tackles and 3.5 tackles for loss in 12 games. 
SHEMAR JEAN-CHARLES — CB — APPALACHIAN STATE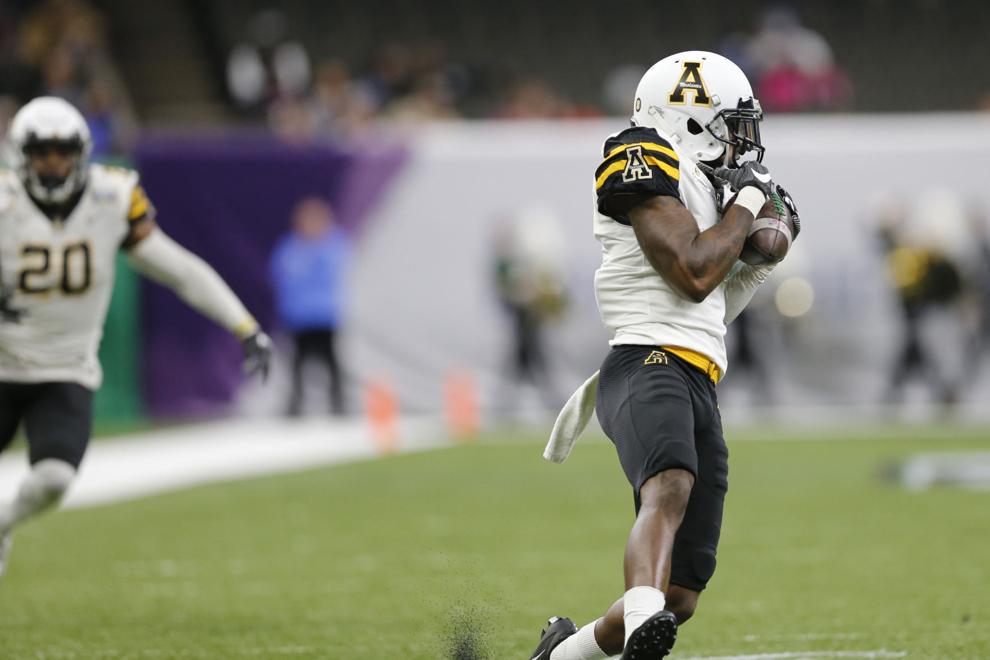 Packers jersey number: 22
Notes: Jean-Charles, who lead the nation with 17 pass breakups last season, was the first player from a non-Power Five school that the Packers selected during this year's draft. While he only intercepted two passes in two seasons as a starter, his 27 breakups during that span stood out. 
COLE VAN LANEN — OL — WISCONSIN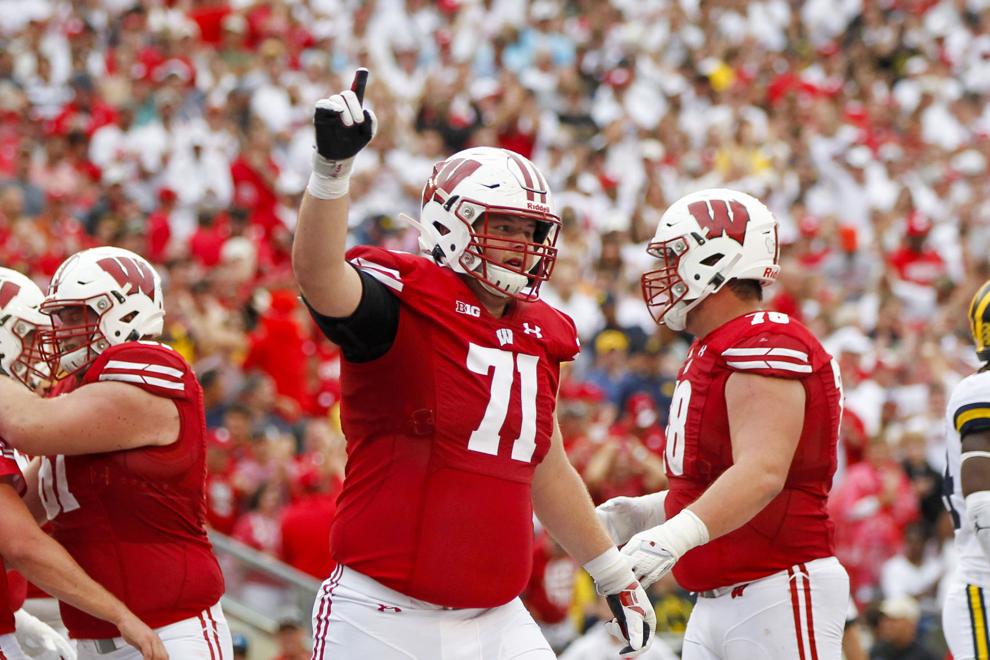 Packers jersey number: 78
Notes: Van Lanen almost missed the draft-day call from his hometown team. Luckily he ignored his phone's warning of a potential spam risk and answered. The call was from the Green Bay Packers, informing the former Badgers lineman that he was being drafted by the team he grew up rooting for.  He played in 45 games at tackle for UW, including five starts last season when he earned second-team All-Big Ten honors for the second consecutive year.
ISAIAH MCDUFFIE — LB — BOSTON COLLEGE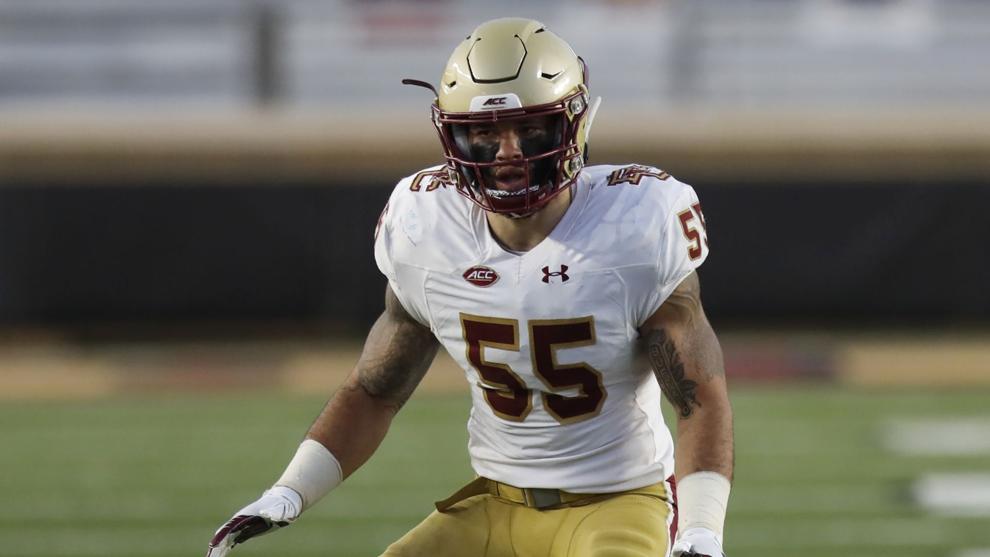 Packers jersey number: 58
Notes: McDuffie, an inside linebacker, had 107 tackles, three sacks and 6.5 tackles for loss with one interception last season after missing a significant portion of the 2019 season with a knee injury.
KYLIN HILL — RB — MISSISSIPPI STATE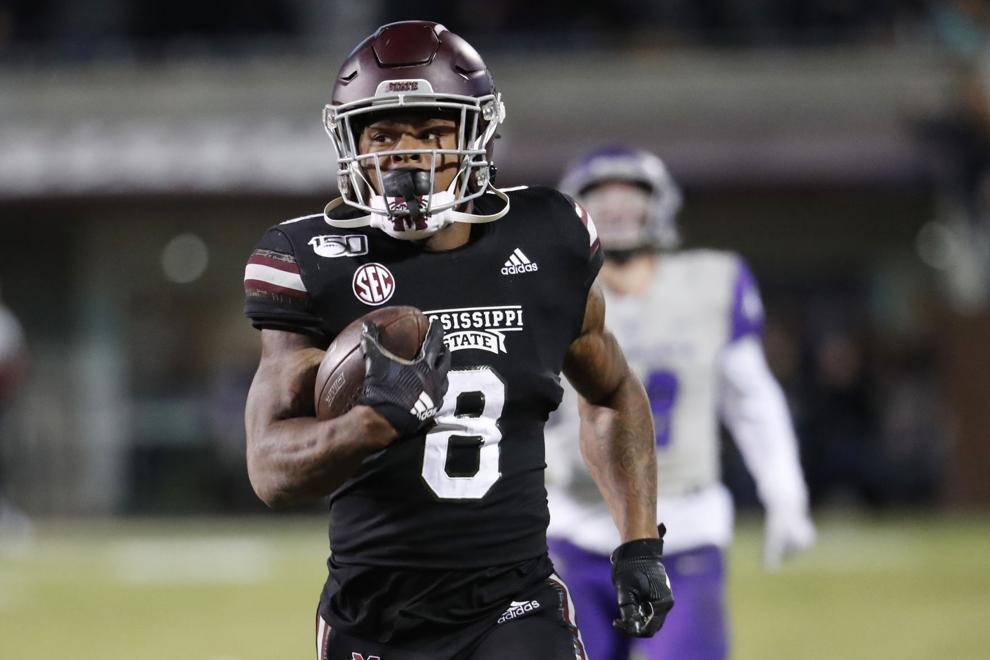 Packers jersey number: 32
Notes: Despite being Green Bay's final selection of the three-day draft, Hill could be a third option in the backfield for the Packers this season. He rushed for 734 yards as a sophomore in 2018 and 1,350 yards as a junior in 2019. Last season, Hill carried the ball 15 times for 58 yards in the first three games before being suspended for a game by new coach Mike Leach and then opting out of the remainder of the season. 
Watch now: Packers add talent on both sides of the ball with deep draft class