GREEN BAY — Matt LaFleur doesn't know what his second training camp as coach of the Green Bay Packers will look like. He doesn't even know if it'll start on time in late July.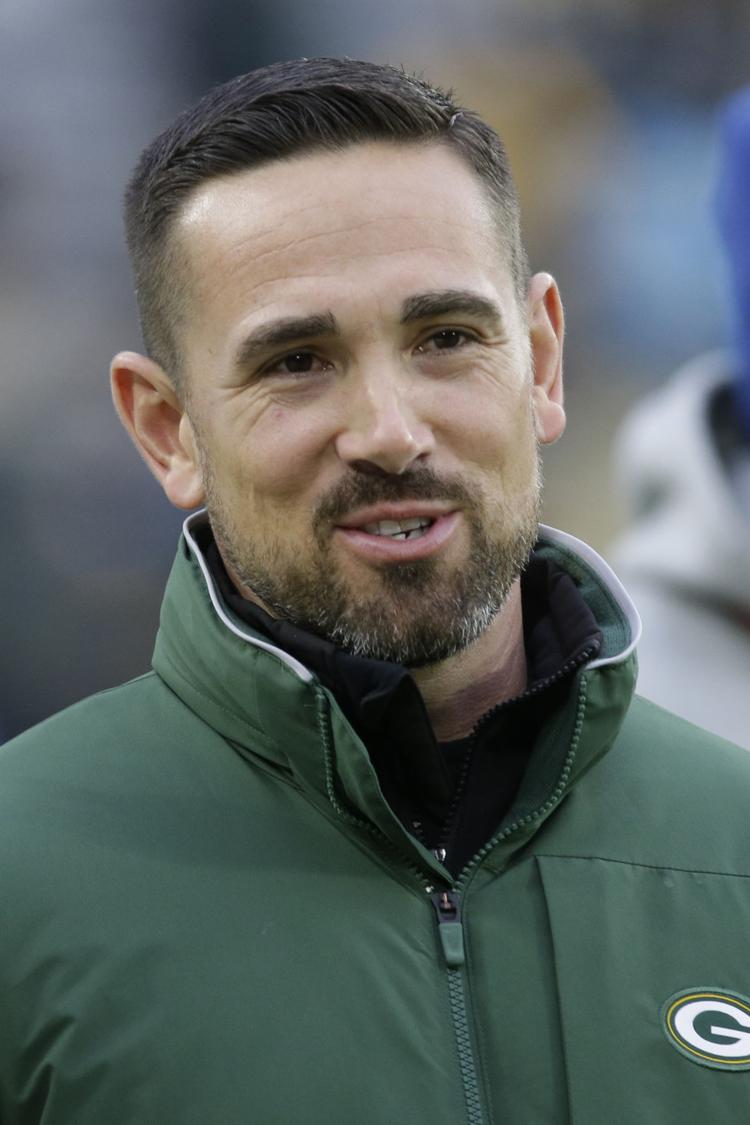 He just was happy to back in his office late last week.
"I don't have to hear my wife," LaFleur said with a chuckle during a 30-minute Zoom video conference call with reporters from his Lambeau Field office Friday — the first time he's been back at the team facility since COVID-19 forced the closure of all 32 NFL team headquarters in March. "I was on (a) radio show (and) I kept hearing a lot of screaming going on upstairs when I was downstairs. My wife was getting on the kids pretty good.
"There's not as many distractions when you're actually in the office and able to really hone in and focus on the work that needs to get done in order to be prepared for when training camp finally arrives."
Yes, as much as LaFleur might've enjoyed his unexpected quarantine time at home — even with the occasional disciplining of sons Ty and Luke — with his wife BreAnne, LaFleur was thrilled to be back at 1265 Lombardi Ave. because it meant the team is one step closer to quasi-normalcy and the 2020 NFL season kicking off, even under potentially unprecedented circumstances.
He did, however, give the rest of his staff the option of continuing to work from home until each of them felt more comfortable with working in the building.
"We've operated virtually from our homes this whole offseason. So I made it totally optional for our staff," LaFleur said. "If they wanted to come in, they can. If they feel more comfortable working at home, (they can). (Assistant defensive backs coach) Ryan Downard and his wife just had a baby. That's something I want to be very sensitive to. I told him he's the only one not allowed in our building."
While baseball, basketball and hockey try to restart their seasons, the NFL's operations have simply been forced into the virtual realm, with the draft and offseason programs conducted with coaches, players and administrative personnel all working from home and scattered across the country.
Doing playbook installations without actual in-person on-field work has been hardly ideal, and while there had been some faint hope as restrictions were lifted nationwide that perhaps players might be able to come to their respective NFL cities for late-June minicamps, LaFleur said Friday that his team would merely continue with its virtual learning through June 26 — the date the NFL has set for all offseason programs to cease.
"We've operated this way for months now — for almost three months or whatever it's been," LaFleur said. "I feel like our guys do a really good job communicating with one another, whether it's in person or it's through these Zoom meetings. But certainly, it hasn't been without its challenges. It's much easier when you're able to get together, get everybody in a room and watch on one screen as opposed to (sharing) the video (electronically). Sometimes it freezes on you and then you've got to restart. I'm definitely looking forward to our guys getting back in here. But we'll see once training camp opens up."
A plan for rookies
Although LaFleur said the team won't bring in players this month on the off chance the NFL allows for such workouts, LaFleur did say he would take advantage of the NFL giving teams the option of bringing their rookie class in for training camp a week earlier than the rest of the players on the roster.
While quarterback Jordan Love, the team's first-round pick from Utah State, isn't expected to contribute this year as long as Aaron Rodgers stays healthy, second-round pick AJ Dillon (a running back from Boston College) and third-round pick Josiah Deguara (a tight end/H-back from Cincinnati) are both in line to play. Having the post-draft rookie camp, organized team activity practices and minicamp all wiped out by COVID-19 certainly stunts their early growth, no matter how many Zoom meetings they might've attended.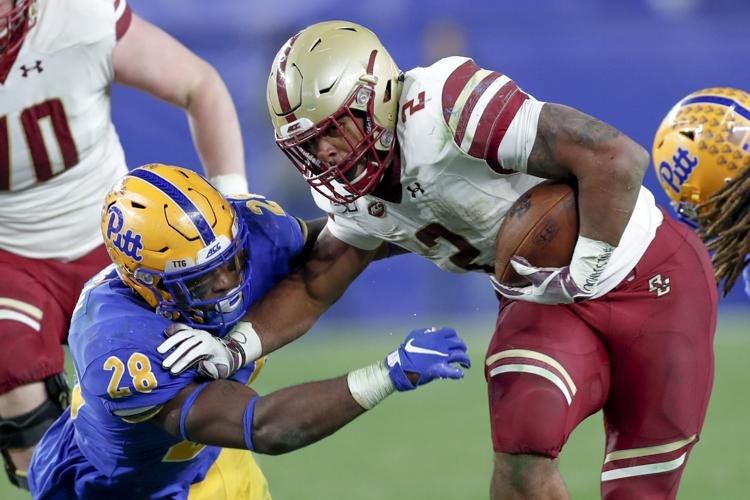 "Certainly if there is no opportunities to get together, I do think it puts them at a little bit of a disadvantage," said LaFleur, adding the team has had "100%" attendance for the distance-learning based offseason program. "Provided training camp starts on time, you're allowed to bring the rookies in a week early. That's something we'll certainly do to try to get them acclimated to introduce them to some of the stuff that we want them to do on the field."
The players also lost almost an entire week of learning last week, as team and position meetings were focused on discussion social issues such as police brutality and racial inequality in the wake of the death of George Floyd while in Minneapolis police custody on May 25. That was a conscious decision LaFleur and his staff made, believing it was more important to discuss those issues with players than work on playbook installations.
"These are conversations that have to happen. We've got to listen to our players and our coaches and to the rest of America on how we fix some of these systemic problems," LaFleur said. "I think right now, the football can take a backseat to that.
"I feel really comfortable with where we are from a football standpoint, with what we've been able to already get installed to our guys. I'm sure as we move forward, there's going to be a good mix of both."
Similar to 2011
Both LaFleur and Rodgers likened the offseason to that of 2011, when labor negotiations and a player lockout wiped out the offseason and dragged into the first week of training camp, forcing the cancellation of the annual Pro Football Hall of Fame Game, which kicks off each preseason.
Of course, that year the Packers were coming off their Super Bowl XLV title and brought back virtually the same team that had won the championship. The 2011 Packers, of course, got off to an undefeated 13-0 start and finished 15-1 before getting upset at home in the NFC divisional playoffs by the eventual Super Bowl XLVI champion New York Giants.
"Back in 2011 after the lockout, everybody was thinking the product was going to be a lot worse on the field and guys weren't going have the same type of time to prepare," Rodgers said last month. "I think there's a greater accountability on players to prepare. But on the coaches as well. There has to be a real streamlined approach to the most important parts of those installs, and the finer details are at a premium.
"I think anybody who went through it says the same thing: We never felt better, from a physical standpoint. That was a great offseason of training, and being able to be in our home cities I think was really beneficial that year to come back and just feel physically in phenomenal shape. Now, it does also throw a spotlight on those who were doing the right thing during the offseason and those who maybe need more of a structure. That's kind of the thing that'll be the most glaring when and if we come back together.
"For us, in 2011, because we'd been in the system for so many years, it wasn't as big of a difficulty jumping right back into the installs. (Now) we're a second-year offense and we've been able to have Zoom meetings, so I didn't feel like we'll be so far behind mentally."
That remains to be seen, of course. There are also logistics to work out — LaFleur said the Packers and St. Norbert College in De Pere, which has housed players during training camp for more than 50 years, are "discussing" how to move forward with lodging for the team — but LaFleur said the 2011 lockout does give him something of a roadmap to follow.
"That kind of gives you a little perspective of what needs to be done. But it's one of those things, you really don't know until you get the guys back," said LaFleur, who was the Washington Redskins quarterbacks coach at the time. "One thing from my perspective is I know we have to be fluid and we've got to be flexible and ready to adjust to whatever circumstances may or may not arise throughout the duration of training camp.
"I'm hopeful that we'll be able to get out there back together. I'm hopeful we'll be able to start training camp on time to get our players and our coaches back together and just work on not only football, but the things that we can do to help make society a better place."
Be the first to know
Get local news delivered to your inbox!