GREEN BAY — It's been far too long since the Green Bay Packers have had a field-tilting, game-changing return man. Now they're hoping the last guy who flashed that kind of potential two years ago can be that person — and more — again.
In 2017, Trevor Davis finished in the top 10 in the NFL in both punt return average and kickoff return average. His clutch 65-yard punt return at Cleveland late that season set up the tying touchdown that allowed the Packers to avoid the ignominy of losing to the winless Browns.
On the Browns' sideline that day? New Packers special teams coordinator Shawn Mennenga, Cleveland's assistant special teams coach at the time.
"We faced him before when I was in Cleveland, so I've known about him. I've got a lot of respect for him and excited about him," Mennenga said. "He continued to get better through the spring and (we're) excited about where he's trending to and where he's projecting to. He's got a lot of big-play ability.
"The other thing I think people forget about is he's also a good cover player. He's a good gunner and he's a good cover player on kickoffs. To get a guy that can return both punts and kickoffs and cover kicks is invaluable. So I'm really excited about him."
By the end of the 2017 season, Davis had finished third in punt return average (12.0) and tied for seventh in kickoff return average (22.8).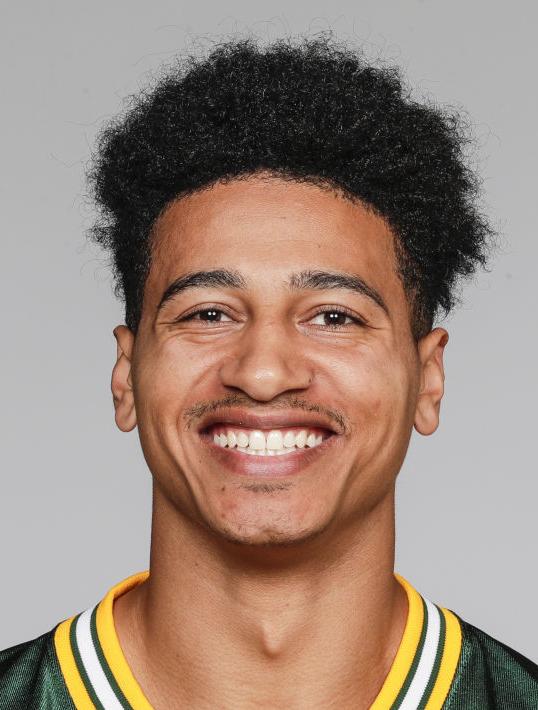 Then a hamstring injury that cropped up during the offseason wiped out virtually all of Davis' season last year. He wound up playing in just two games after starting the year on injured reserve and then going back onto it after returning four punts for 44 yards and one kickoff for 20 yards.
Although they added ex-New York Giants returner Jawill Davis during the offseason as competition and auditioned other options during organized team activity practices and the two minicamps, the Packers clearly hope Trevor Davis can recapture what he did in 2017 and add to it.
"I think it helps anytime you can flip the field," Mennenga said when asked how a productive return game changes the game. "It creates momentum for your team, No. 1, and then obviously the field position advantage is huge. You shorten the field, it helps our offense anytime.
"I know I like our group right now and we're continuing to progress and work to do the very best we can to be the best we can be, but I like where we're going so far."
The Packers have other issues to decide beyond returner, of course — including a kicking competition between veteran Mason Crosby and newcomer Sam Ficken. With that in mind, here's a closer look at the special teams units as the Packers prepare for training camp, which kicks off with its first practice on Thursday morning:
Depth chart
2 Mason Crosby: K, 6-foot-1, 207 pounds, age 34, 13th year from Colorado.
7 Sam Ficken: K, 6-1, 192, 26, first year from Penn State.
43 Hunter Bradley: LS, 6-3, 241, 25, second year from Mississippi State.
6 JK Scott: P, 6-6, 208, 22, second year from Alabama.
11 Trevor Davis: KR, 6-1, 188, 26, fourth year from California.
1 Jawill Davis: KR, 6-1, 191, 24, second year from Bethune-Cookman.
38 Tramon Williams: PR, 5-11, 191, 36, 13th year from Louisiana Tech.
You have free articles remaining.
23 Jaire Alexander: PR, 5-10, 196, 22, second year from Louisville.
Burning question
Can Crosby hold on to the job he's had since 2007?
It seems like forever ago that Crosby was the Packers' biggest special-teams worry, after a horrendous 2012 season, when he hit just 21 of 33 field goal attempts. Over the next five seasons, he was an impressive 125 of 147 (85.0 percent). Then came last year, when he went 30-for-37 on field goal attempts but had several crucial misses.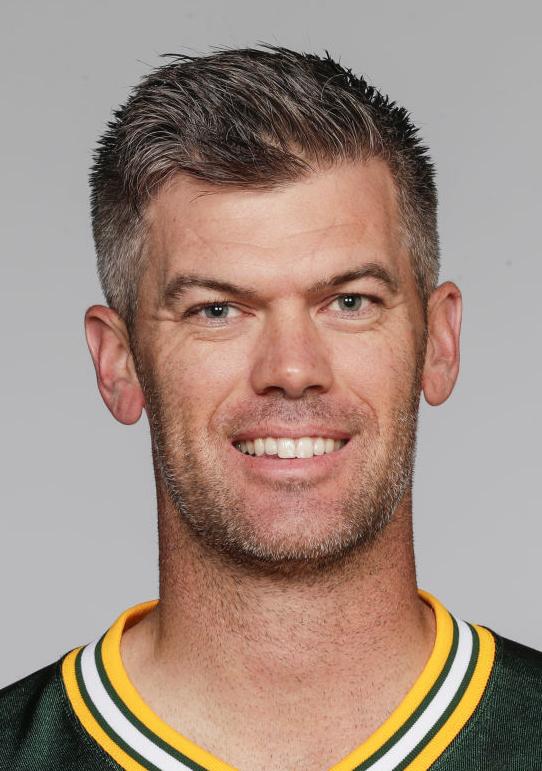 He missed a 52-yarder at the end of regulation in a 29-29 tie with Minnesota on Sept. 16; he missed four field goal attempts and an extra point in a 31-23 Oct. 5 loss at Detroit; he missed a 47-yard first-quarter attempt in a 27-24 Nov. 15 loss at Seattle; and he missed a 49-yarder on the final play of a 20-17 loss to the Arizona Cardinals on Dec. 2 that would have tied the game. After the miss, coach Mike McCarthy was fired with four games remaining in the season.
Now Crosby must beat out Ficken, whose only regular-season experience in the NFL is four regular-season games with the Los Angeles Rams over the past two seasons, in which he went 3-for-6 on field goal attempts and made 14 of 15 extra point attempts.
"Now that I've gotten those few games out of the way, I think it's definitely an advantage for me compared to a pure rookie," Ficken said of the competition. "But again, Mason's been doing this for a long time. I'm trying to learn as much as I can from him. He's done a great job of helping me along."
On the rise
If neither of the two Davises is the answer on returns, the Packers could give Alexander, their first-round pick a year ago, a shot on punt returns. While he's a vital part of the defense with All-pro and Pro Bowl expectations for himself this season, he also has punt return experience from college and the bravado and playmaking knack for the position. Last season, he had four punt returns for 25 total yards, but had a 24-yard return and did get reps in the offseason.
"Jaire's been getting some reps back there and has looked good back there," Mennenga said. "We're just trying a bunch of different people back there because you don't know how the season is going to play out as far as final roster and injuries."






Scott's rookie season was just OK — and statistically not as good as the year his predecessor, Justin Vogel, put together in 2017. Scott finished having punted 71 times for a 44.7-yard gross average and 38.8-yard net average, with nine touchbacks, 19 punts inside the 20-yard line and one block. Investing a fifth-round pick in a punter raised some eyebrows when GM Brian Gutekunst did it, but clearly the hope is that Scott improves with an NFL season under his belt.
"He's learning how to go through a 16-game season, through the whole preseason stuff and learning how to pace himself during the week, get the right number of punts in," Mennenga explained. "That's the evolution of young guys as they become older guys in the league, they learn their swing, and get better throughout the season at how to maintain things and continue to progress throughout the season. He's very talented, and he'll continue to get better."
Key competition
Not since Giorgio Tavecchio came in to compete with Crosby during the summer of 2013 has Crosby faced in-person competition in camp. (The Packers also brought in a third kicker, Zach Ramirez, near the end of camp.) For his part, Crosby didn't seem fazed by Ficken's presence, though he also has the added motivation of being in a contract year this season. Set to turn 35 on Sept. 3, Crosby has expressed in the past a desire to keep playing — in Green Bay — into his 40s. He'll need to kick like himself this season to keep that alive.
"Mason's experience, he's kicked in these tough conditions before here in Green Bay and Chicago and he knows the league," Mennenga said. "Sam's got a good, live leg. We'll just continue to play that out and see how it goes. I think it'll play itself out and it'll be very apparent for everyone."