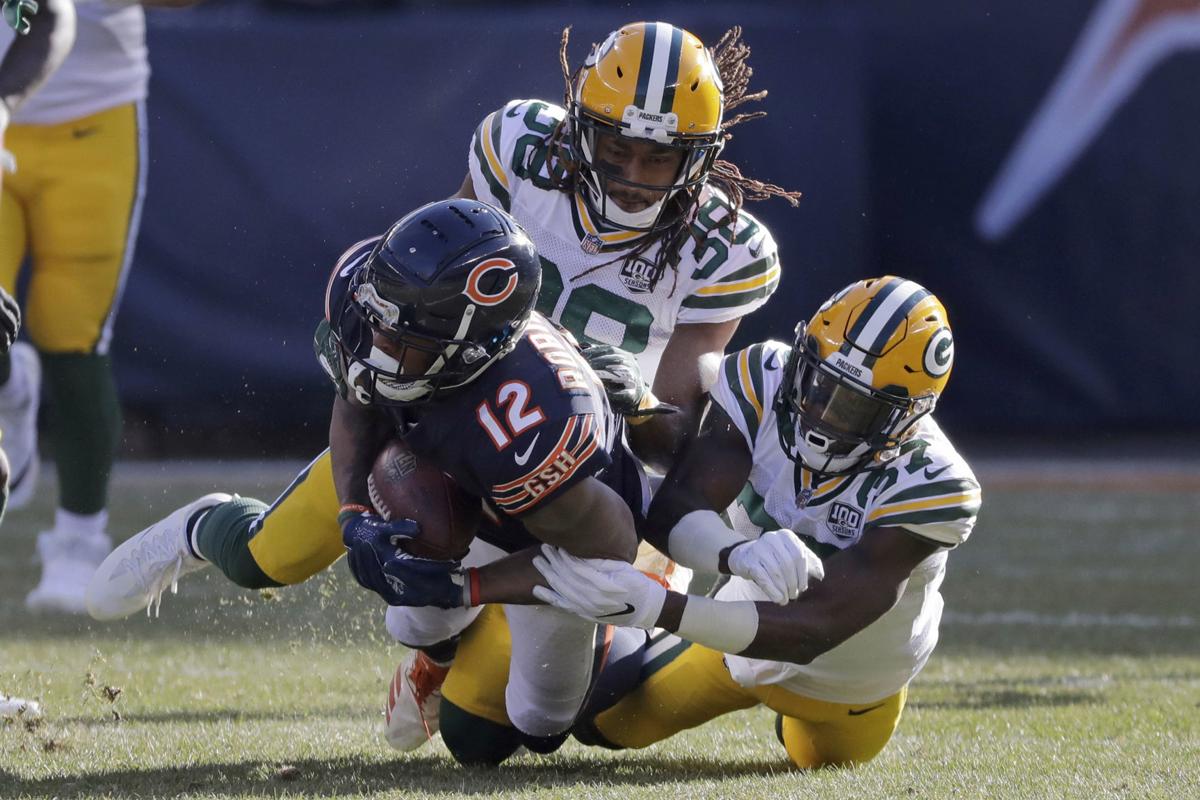 GREEN BAY — Before parting ways with the Green Bay Packers and moving on to his new gig with the Cleveland Browns, longtime defensive assistant coach Joe Whitt had some eye-poppingly high praise for young cornerbacks Jaire Alexander and Kevin King.
He compared them to Charles Woodson and Al Harris.
"I think Kevin, if he's fully healthy, I think he can be a really, really good player," Whitt said. "I think he has the skill set, he's smart, he can bend, he's long, he's a willing tackler. Him and Jaire together, I think, can be a special combination, an Al/Wood type of combination. That's what those two kids have in their bodies. Now, can they stay healthy like Al and Wood did over that period? We'll see."
Woodson, a likely first-ballot Pro Football Hall of Famer when he becomes eligible in 2021, and Harris, a two-time Pro Bowl selection and one of the best man-to-man cover corners the Packers have ever had, formed a top-flight tandem from 2006 through '09 in Green Bay, until Harris was felled by a catastrophic knee injury.
While Whitt might've gotten a bit carried away with his comparison, it underscores a one thing about the tandem: Because of King's injury issues, the Packers don't really know just how good of pairing the two could make.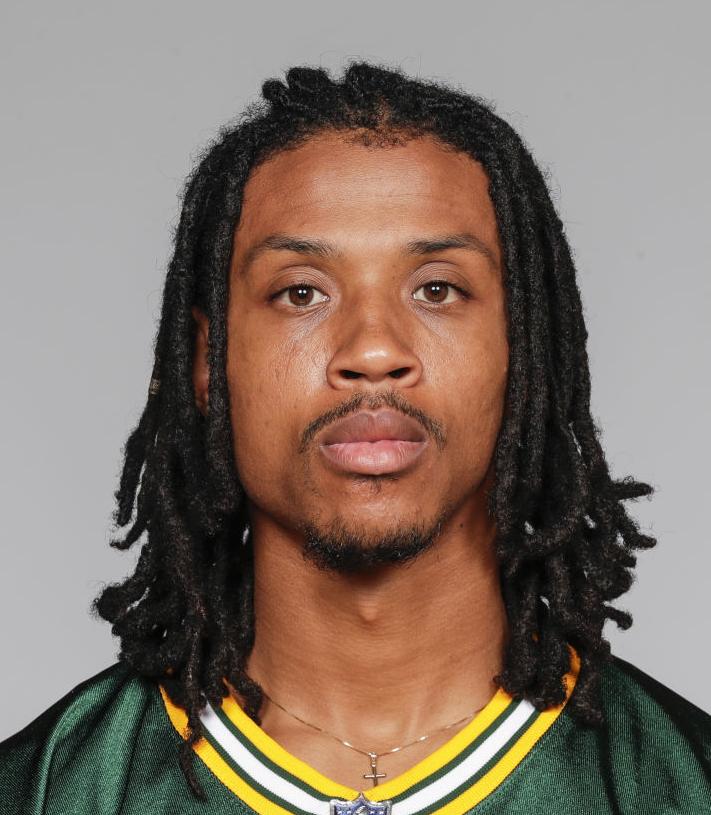 King, the Packers' top pick in 2017 (No. 33, the first pick of the second round), and Alexander, the team's first-round pick last year (No. 18), certainly have shown flashes of what they can do. Alexander, in particular, looked like a potential shutdown corner for years to come at different times as a rookie, including in the Packers' loss to the Los Angeles Rams in October.
Of course, the cynic would point out the teams' 2015 top two picks — Damarious Randall and Quinten Rollins — also showed flashes as rookies that year, and now neither one is even on the roster.
King must prove he can stay healthy, something he's yet to do in his first two seasons. Arriving in Green Bay with a shoulder injury he first suffered in college at Washington, he was in-and-out of the lineup his first season before landing on injured reserve after playing in only nine games. Last year, he started six games but missed time with groin and hamstring injuries, ultimately landing on IR with the hamstring on Dec. 5. Through two seasons, King has played in just 15 of a possible 32 games.
"One thing about Kevin, he has a tremendous amount of talent," defensive backs coach Jason Simmons said. "I'm always going to trust in that first and trust what I see with my eyes."
Simmons liked what he saw from Alexander as a rookie, but he'll have to make a big step in Year 2 to attain his self-stated goals for the season: making the Pro Bowl and being named All-Pro.
"Really proud of Jaire how he came in as a rookie and played," general manager Brian Gutekunst said. "He has a big upside, but it will really be up to him how much he works at it and how important it is to him. But his future is bright."
Gutekunst certainly has invested heavily in the secondary in his 18 months on the job, having signed cornerback Tramon Williams as a free agent last year; luring safety Adrian Amos away from the Chicago Bears as a free agent in March; drafting Alexander, 2018 second-round cornerback Josh Jackson and 2019 first-round safety Darnell Savage; and churning the bottom of the roster with defensive backs in search of depth.
"Obviously Jaire and Josh, coming in as rookies, I'm excited for them to take the next step," Gutekunst said. "Obviously we added Adrian. Hopefully Kevin can get the health thing right and be out there. And then Tramon kind of holds that room together. So I feel really good about the group. That's a different group than it was a couple years ago and it's a very competitive group. I like the wiring of that group. So yeah, I feel pretty good about it."
Here's a closer look at the defensive backs as the Packers prepare for training camp, which kicks off with its first practice on Thursday morning:
Depth chart
38 Tramon Williams: CB, 5-foot-11, 191 pounds, age 36, 13th year from Louisiana Tech.
23 Jaire Alexander: CB, 5-10, 196, 22, second year from Louisville.
31 Adrian Amos: S, 6-0, 214, 26, fifth year from Penn State.
26 Darnell Savage: S, 5-11, 198, 21, rookie from Maryland.
20 Kevin King: CB, 6-3, 200, 24, third year from Washington.
37 Josh Jackson: CB, 6-0, 196, 23, second year from Iowa.
28 Troy Brown: CB, 6-0, 199, 24, second year from Alabama.
29 Ka'Dar Hollman: CB, 6-0, 196, 24, rookie from Toledo.
25 Will Redmond: CB, 5-11, 186, 25, fourth year from Mississippi State.
21 Natrell Jamerson: CB, 5-11, 201, 23, second year from Wisconsin.
You have free articles remaining.
48 Kabio Ento: CB, 6-1, 187, 23, rookie from Colorado.
47 Javien Hamilton: CB, 5-10, 184, 22, rookie from Mississippi.
41 Nydair Rouse: CB, 5-11, 188, 24, rookie from West Chester.
39 Chandon Sullivan: CB, 5-11, 189, 22, second year from Georgia State.
36 Raven Greene: S, 5-11, 197, 24, second year from James Madison.
27 Josh Jones: S, 6-2, 220, 24, third year from North Carolina State.
32 Mike Tyson: S, 6-1, 210, 25, second year from Cincinnati.
34 Tray Matthews: S, 6-1, 213, 24, first year from Auburn.
Burning question
What do the Packers have in Amos?
The Packers' troubles at safety meant spending prime money to bring in Amos, who spent his first four seasons with the Chicago Bears and got a four-year, $36 million deal, one that includes $14.15 million in 2019 pay. Having moved on from Ha Ha Clinton-Dix by shipping the 2014 first-round pick to the Washington Redskins at the trade deadline last October, Gutekunst got something for him (a fourth-round pick) while also making it clear he wasn't in the Packers' long-term plans as the end of his rookie contract approached.
That's all well and good, and the Packers will get to see Clinton-Dix in person twice a year and see if they made the right call on him, as he signed a one-year deal with the Bears. But with him gone and Jones requesting a trade in the wake of Amos' signing and Savage's drafting, the back-end makeover will hinge on whether Amos can be as good with Savage as a running mate as he was with Bears All-Pro Eddie Jackson alongside him.
"Adrian would probably lean towards being a strong safety and Darnell obviously leans towards free, but they're interchangeable," defensive coordinator Mike Pettine said. "That's something that I've always liked in the system — that teams can't identify that, 'Hey, when the strong is here, it means this, and when the free is here, it means that.' You want them to major in what they're best at, but I think both of them can do it all. It's nice having both of those guys that we're still going to be able to do a lot of different things with."
On the rise
His goals for 2019 are high, but his Pro Bowl and All-Pro predictions show the brash second-year cover man doesn't shy away from competition or expectation. He acknowledged that to achieve his goals, he'll have to take the ball away more frequently — he finished with only one interception, though another was wiped out by a debatable penalty on Clay Matthews late in a Week 2 game tie with Minnesota — and be more consistent. Then again, those are two things the entire secondary must do after finishing last season ranked 12th against the pass but with only seven interceptions on the year.
"I think the biggest thing for us is attacking the football, having that mentality," Pettine said. "We've been using the phrase 'ball awareness,' and I think we've done a much better job this spring. … Just our awareness with the football and attacking it has to go up. And I think we've done a good job of emphasizing it this spring. I think that fall back to you get to what you emphasize, and I think players have done a good job responding to that quest."






The ageless veteran took one for the team last year in the wake of the Clinton-Dix trade, playing out of position at safety for the second half of the season. Overall, he started all 16 games — nine at safety, seven at cornerback — and finished with 64 tackles, a fumble recovery and four passes defensed. But for the first time in his 12 years in the NFL, he finished a season without an interception. Moving him back to cornerback, with the coaches planning to line him up inside on slot receivers with Alexander and King outside, should rectify that.
"He still loves what he's doing. That's the thing about him. This guy still loves football," Simmons said. "A guy that's played that long, a guy that's won a Super Bowl, a guy that has money, what keeps him going is he loves football. He loves to be around football, he loves to be around the guys, he loves to compete. And as long as you love to compete, we want him in this building."
Key competition
Who plays, who doesn't at corner?
While surely there are NFL clichés that aren't in fact true, most of the old adages that coaches spew are that way because they've been proven over the years. Case in point: You can never have too many good cornerbacks. The Packers have learned that firsthand a few times in recent years — remember LaDarius Gunter trying to match up with Julio Jones in the 2016 NFC Championship Game? — and are hoping they've supplied Pettine with ample depth at the position.
Behind Williams, Alexander, King and Jackson are rookie draft pick Hollman, an intriguing prospect, and Brown, a talented-but-inconsistent young player who saw some action last year. Redmond, a 2016 third-round pick by San Francisco who has battled injuries throughout his short career, also is an interesting player who should get a long look in camp.
"I think that goes without saying: You want your starters to be your starters throughout the season. At the same time, this is the NFL and injuries occur," Pettine said. "Whether it's been bad luck or whatever the reason is, I think it's critical that you have depth. That's probably the most important position to have depth. As a wise coach said, the two places you get beat the fastest are quarterback and cornerback. You just can't have enough. It's evidenced by how many defensive backs we played last year."