GREEN BAY — The Green Bay Packers are in the market for quarterback help.
Now, in the famous words (or spelling) of Aaron Rodgers, R-E-L-A-X. The three-time NFL MVP has not been traded, and the saga of his unhappiness with the organization is, unfortunately, just getting warmed up.
But the Packers are exploring some quarterbacking options, which is what general manager Brian Gutekunst and coach Matt LaFleur both said the team would have to do following the final round of the NFL draft on Saturday.
With Rodgers not taking part in the virtual portion of the team's offseason program — and not expected to take part in any on-field work in the coming weeks, either, given his disillusionment with Gutekunst and the club, and his vow to not return to the team — the Packers currently have only one quarterback on their roster: Jordan Love, their 2020 first-round pick whose selection has in part fueled this offseason's drama.
Having chosen not to make a qualifying offer to restricted free agent Tim Boyle, the team's No. 2 quarterback the past two seasons, the Packers would have been in the market for more quarterbacking options even if everything was hunky-dory with No. 12 right now. Boyle wound up signing with the Detroit Lions to back up Jared Goff.
Perhaps the Packers wouldn't have explored as many veteran options at the position as they may have to do if the Rodgers situation drags on into training camp, but at the bare minimum they'd have needed another arm or two for the offseason program and camp anyway.
"We'll add a third arm and maybe a fourth arm as we go through," Gutekunst said on Saturday. "We've had some conversations before the draft with some veterans and then there's some rookie guys we're looking at, as well. So, but yeah, we would never go into camp with two. We'll at least have three and possibly four."
Now, whether Rodgers is one of those three or four remains to be seen. Among the veteran quarterbacks on the market is Blake Bortles, who played for Packers offensive coordinator Nathaniel Hackett in Jacksonville and spent last season as a backup for the Los Angeles Rams, meaning he has experience in a version of the offense LaFleur runs.
Other veteran free agent QBs still available include Robert Griffin III, who had LaFleur as his quarterback coach with Washington early in his career; Nick Mullens, who spent the past three seasons in San Francisco in Kyle Shanahan's version of the offense; and Brett Hundley, who was one of Rodgers' backups earlier in his career.
"We have two (quarterbacks) on the roster — we have Aaron and Jordan — and I'm certain that we will add another in that room," LaFleur said following the draft. "You never want to go to camp or offseason program with less than three quarterbacks. We'll be busy in that department. Shoot, sometimes you carry four. That's certainly something that I think Brian and I will be in communication about in terms of who we're going to add to that room."
Whoever they add, the one clear beneficiary of an offseason with reps aplenty is Love, whose first NFL offseason was spent entirely in the virtual realm because of the COVID-19 pandemic. If Rodgers doesn't attend anything, Love will get ample work with the starters and could to a degree make up for the lost time of last year.
Not only was the offseason program virtual, but Love didn't have a full training camp, had zero preseason games to play in and spent all of last season as the third quarterback behind Rodgers and Boyle. That meant not only did Love never get to don his No. 10 jersey on a game day, but he didn't take many practice reps during the week because Boyle had to be ready to replace Rodgers if injury struck during a game.
"Obviously we think the world of Jordan and where he's going to grow and develop," Gutekunst said. "I think it's pretty early to kind of be able to tell you that because obviously with no preseason games last year and just the no spring (practices), but we have a lot of confidence in his talents, in his work ethic and where he's going to go. But it's a little early for that."
The NFL announced offseason dates on Thursday for organized team activity practices and minicamps. The Packers will hold their rookie minicamp next weekend, then have OTAs on May 24, 25, 27, and June 1, 2, 4, 7, 8 and 10.
The team's mandatory minicamp — for which Rodgers could be fined for skipping if he chooses not to attend because his situation with the team hasn't been resolved — is set for June 15-17.
"Every year, you present new wrinkles. Especially when you have an offense as prolific as we had last year, there's a good chance that a lot of teams are out there studying you, so you'll add new wrinkles," LaFleur said. "You teach and you present the concepts (virtually) of what you think is best for this football team. But until you get these guys here and see what they can do, things change. It's ever-evolving."
---
Green Bay bound: Get to know all 9 players picked by Packers in 2021 NFL Draft
ERIC STOKES — CB — GEORGIA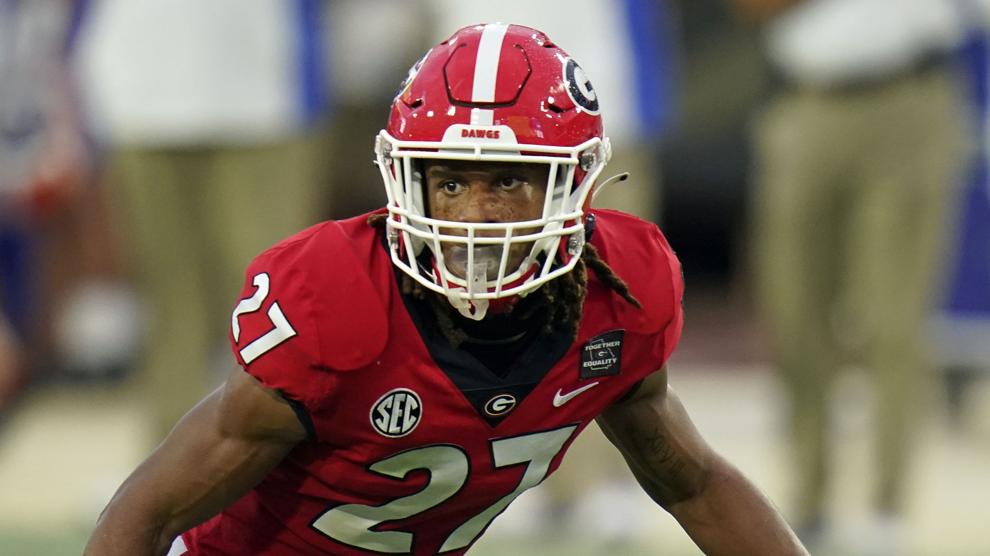 Packers jersey number: 21
Notes: Stokes was a two-year starter, finishing his Bulldogs career with four interceptions while also registering as one of the fastest players in the draft, running a 4.25-second 40-yard dash at Georgia's pro day.
JOSH MYERS — OL — OHIO STATE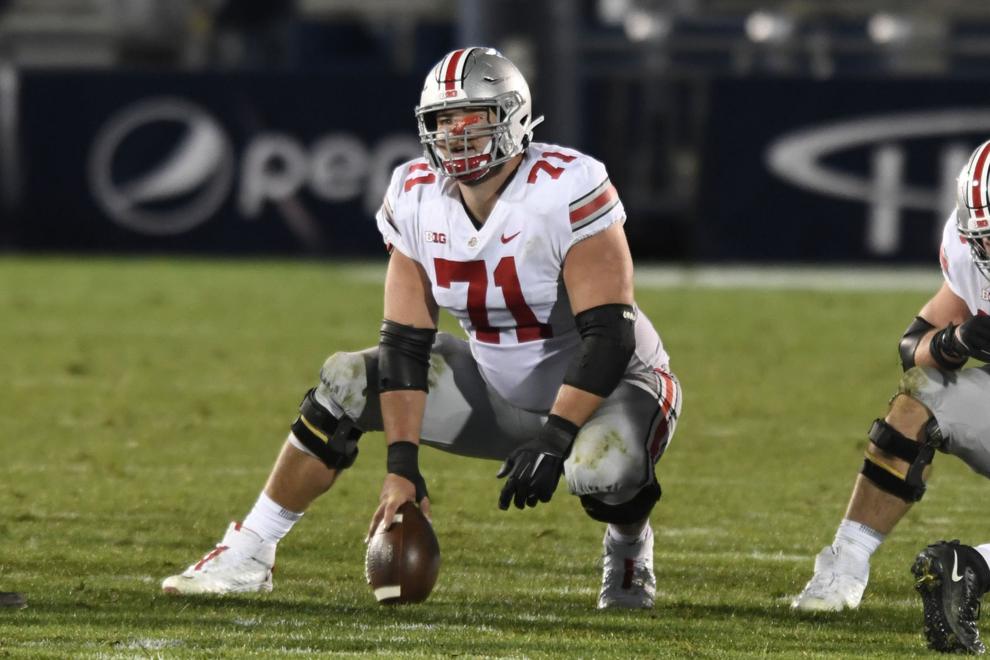 Packers jersey number: 71
AMARI RODGERS — WR — CLEMSON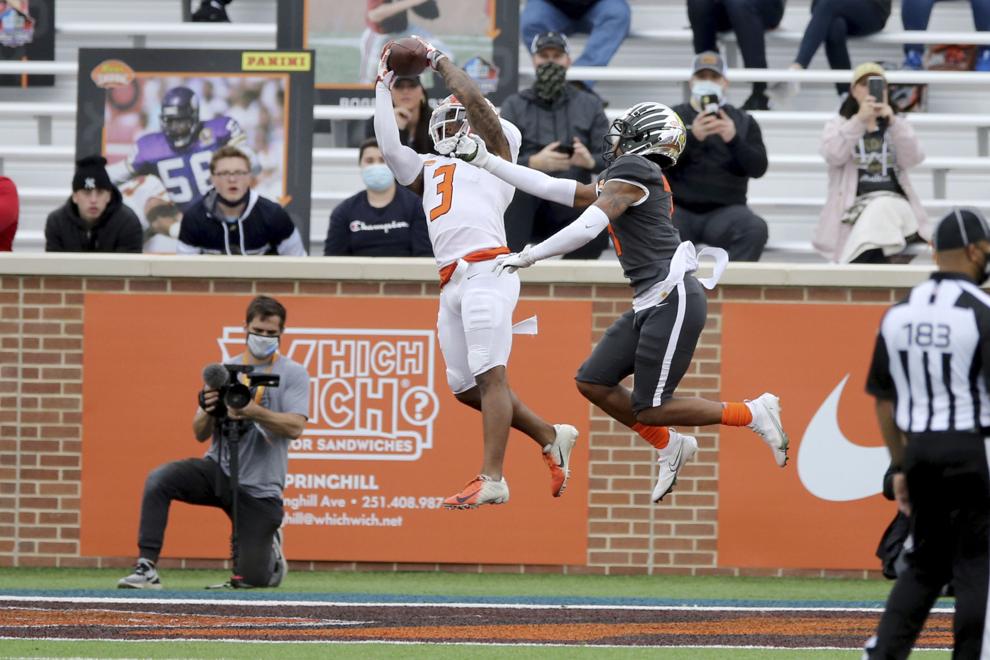 Notes: The Packers moved up seven spots in the third round to snag Rodgers, who caught 181 passes for 2,144 yards and 15 touchdowns at Clemson — including 77 receptions for 1,020 yards and seven TDs as a senior. Rodgers has drawn comparisons to former Packers receiver Randall Cobb, and he didn't shy away from it during his pro day. "I'd definitely see myself as a Randall Cobb type player, being used in the slot, jet sweeps and the return game, as well," Rodgers said. "Ever since Randall left, they haven't had a guy like that for real."
ROYCE NEWMAN — OL — MISSISSIPPI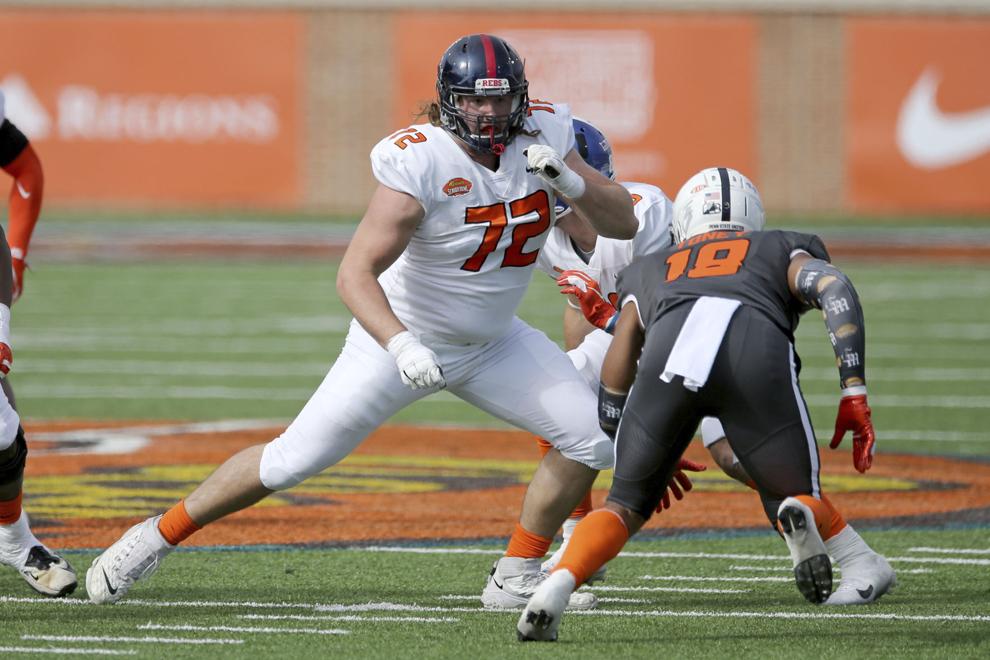 Packers jersey number: 70
Notes: The Packers see Newman as another versatile lineman who could help in multiple spots. A two-year starter at Ole Miss, Newman started all 10 games last season at right tackle. While he has long enough arms to stay at tackle, his length could be an advantage inside as well.
TEDARRELL SLATON — DL — FLORIDA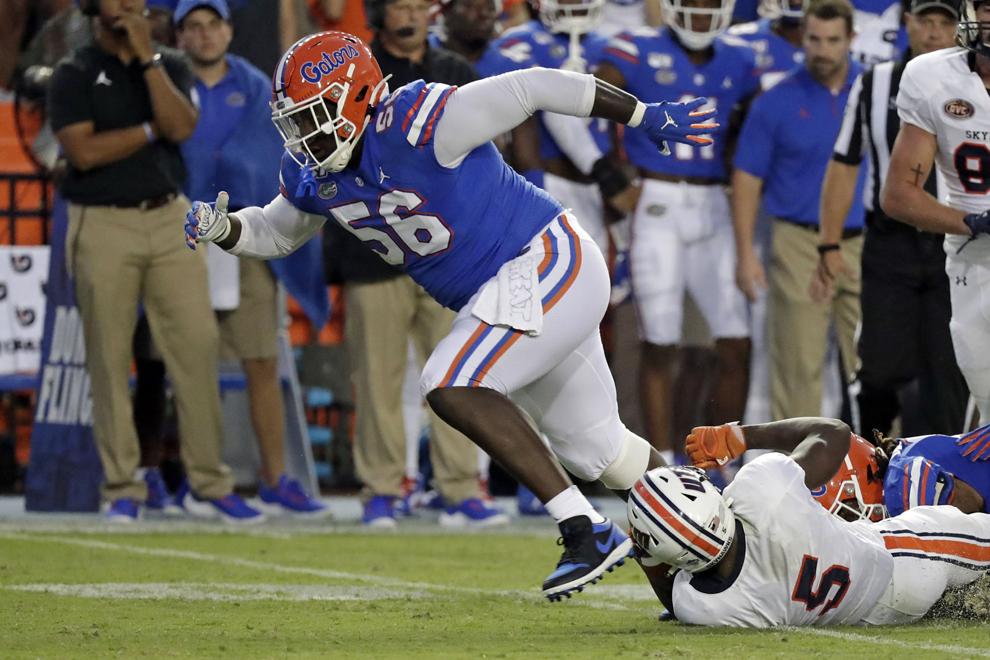 Packers jersey number: 93
Notes: Slaton, who started his collegiate career on the offensive line, didn't start for the Gators until his senior season, finishing last season with 1.5 sacks, 37 total tackles and 3.5 tackles for loss in 12 games. 
SHEMAR JEAN-CHARLES — CB — APPALACHIAN STATE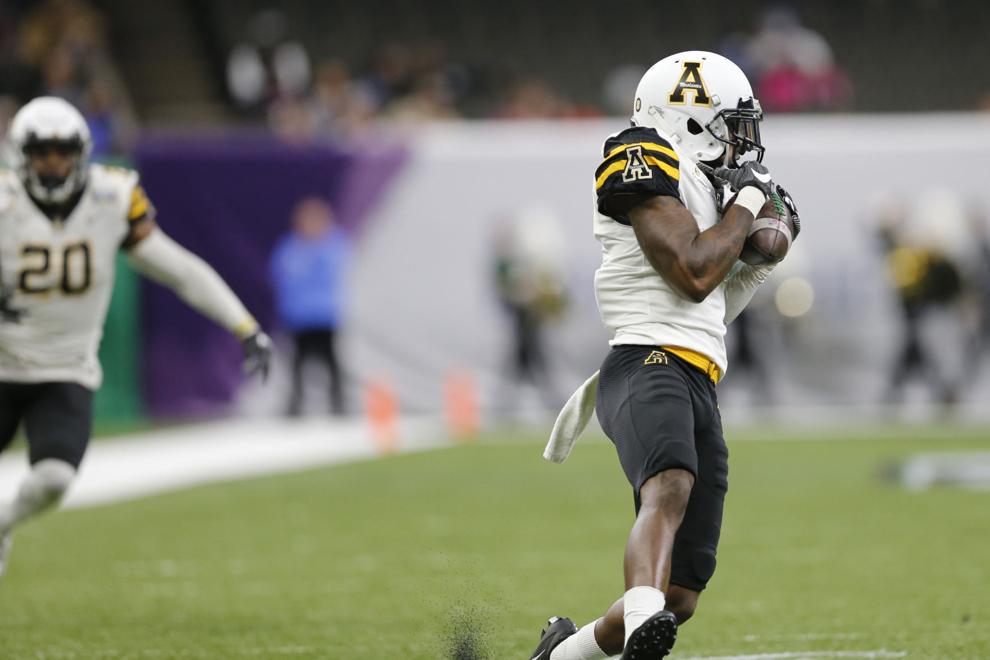 Packers jersey number: 22
Notes: Jean-Charles, who lead the nation with 17 pass breakups last season, was the first player from a non-Power Five school that the Packers selected during this year's draft. While he only intercepted two passes in two seasons as a starter, his 27 breakups during that span stood out. 
COLE VAN LANEN — OL — WISCONSIN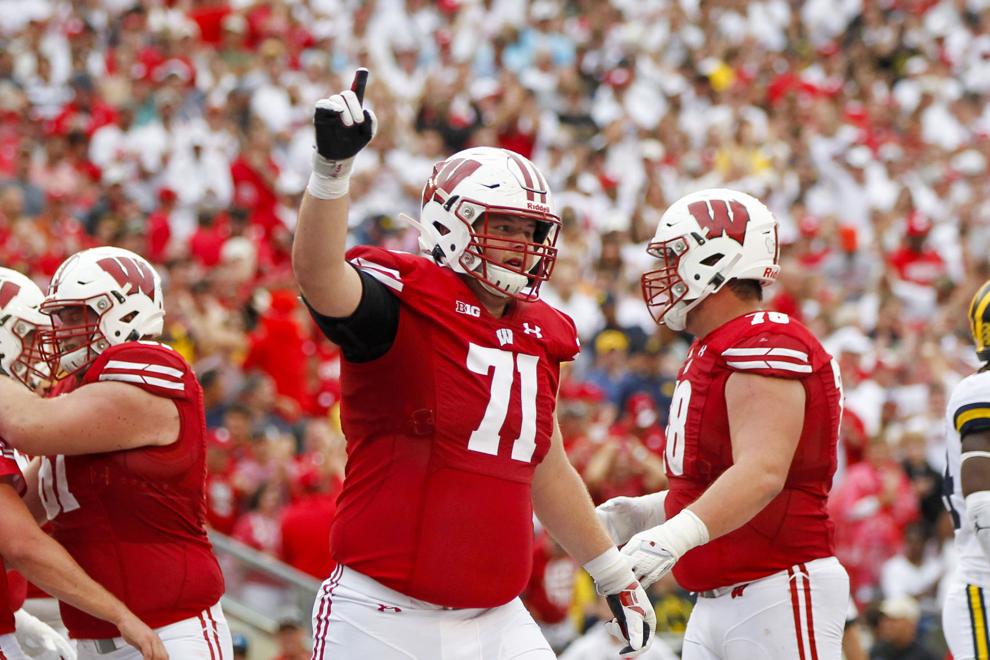 Packers jersey number: 78
Notes: Van Lanen almost missed the draft-day call from his hometown team. Luckily he ignored his phone's warning of a potential spam risk and answered. The call was from the Green Bay Packers, informing the former Badgers lineman that he was being drafted by the team he grew up rooting for.  He played in 45 games at tackle for UW, including five starts last season when he earned second-team All-Big Ten honors for the second consecutive year.
ISAIAH MCDUFFIE — LB — BOSTON COLLEGE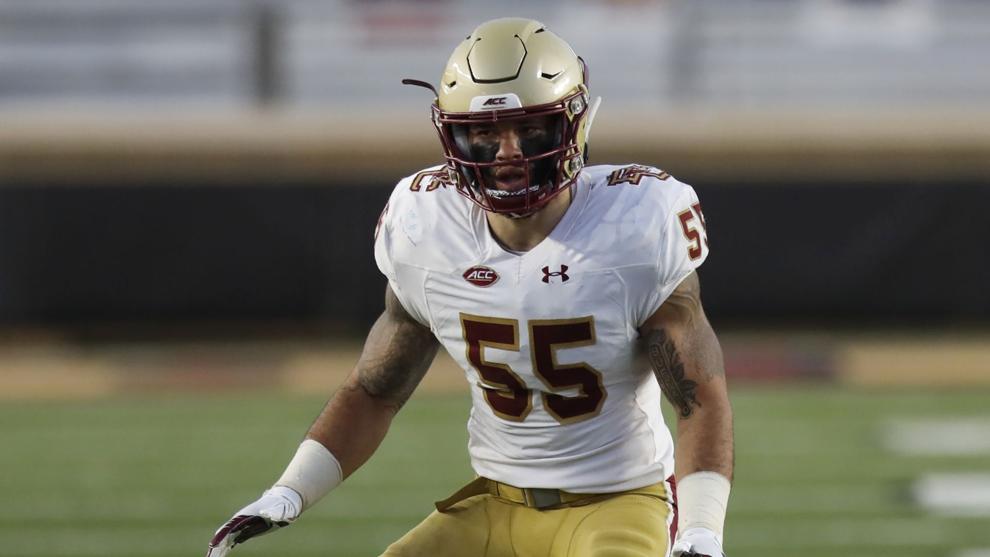 Packers jersey number: 58
Notes: McDuffie, an inside linebacker, had 107 tackles, three sacks and 6.5 tackles for loss with one interception last season after missing a significant portion of the 2019 season with a knee injury.
KYLIN HILL — RB — MISSISSIPPI STATE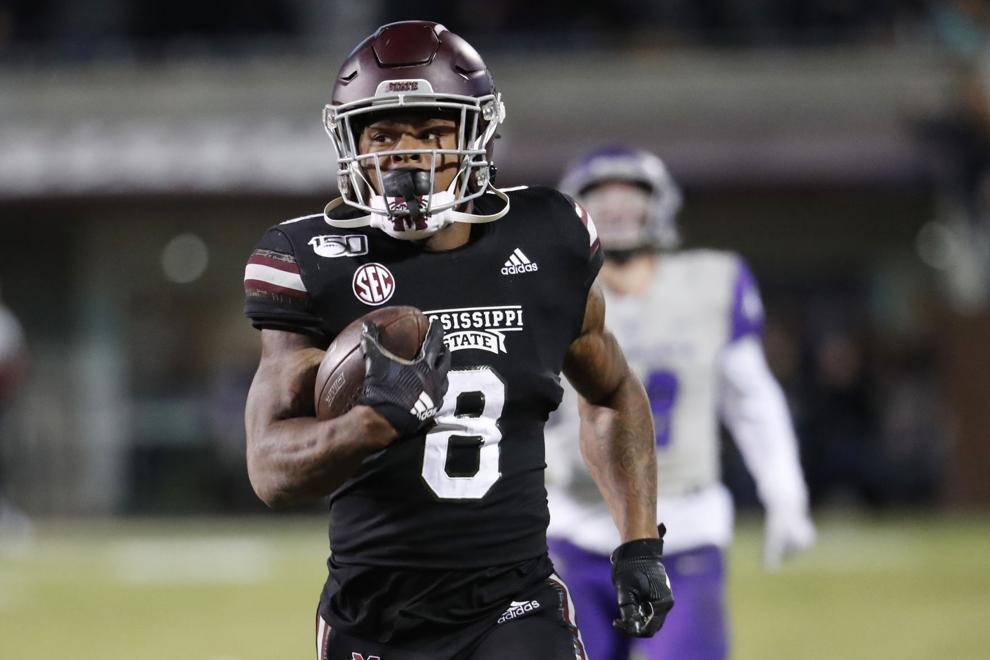 Packers jersey number: 32
Notes: Despite being Green Bay's final selection of the three-day draft, Hill could be a third option in the backfield for the Packers this season. He rushed for 734 yards as a sophomore in 2018 and 1,350 yards as a junior in 2019. Last season, Hill carried the ball 15 times for 58 yards in the first three games before being suspended for a game by new coach Mike Leach and then opting out of the remainder of the season. 
Watch now: Packers add talent on both sides of the ball with deep draft class