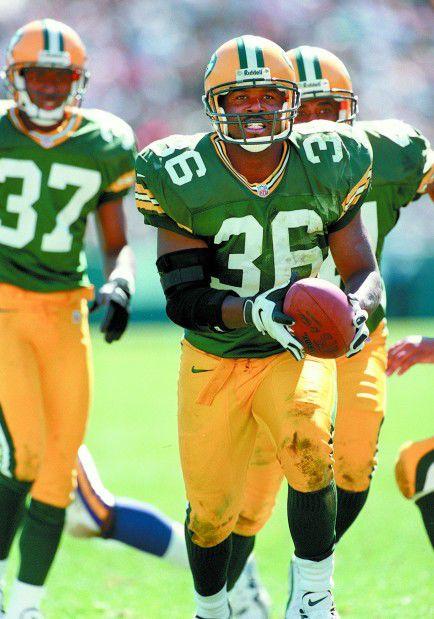 Once legendary Lombardi-era guard Jerry Kramer got his Pro Football Hall of Fame gold jacket in 2018, most Packers fans turned their attention to another one of their favorites who remained on the outside looking in to Canton: safety LeRoy Butler.
Whether Butler will ever get his Hall pass at a position historically overlooked by the selection committee — and one with a logjam of other qualified candidates — remains to be seen. But ex-Packers head coach Mike Sherman, who was around Butler for four NFL seasons — two as an assistant under Mike Holmgren in 1997 and '98, and two as head coach in 2000 and '01 before Butler's career ended — probably said it best when it comes to the loquacious playmaking safety.
"As far as loving the game, loving his teammates, loving the Packers and loving the fans," Sherman once said, "he's in a class all by himself."
There's no doubt about that, as Butler, nearly two decades after playing his final snap for the Packers, remains one of the franchise's most beloved retirees. And there's certainly an argument to be made that Butler revolutionized the safety position during a 12-year career that saw him earn four All-Pro nods and four Pro Bowl berths.
A second-round pick from Florida State in 1990, Butler played his first two seasons at cornerback before general manager Ron Wolf hired Holmgren in 1992. Holmgren's defensive coordinator, Ray Rhodes, decided to move Butler to safety, where he'd spend the next 10 years. While Butler moved in part to make room for rookie cornerback pick Terrell Buckley, Rhodes also loved the idea of using Butler's diverse skill set at safety.
"It comes down to this: When I got the phone call to move to safety in 1992, safeties weren't doing the things they're doing now," Butler said. "Ray Rhodes had this vision. Go back to before 1992, and see how teams were playing safeties and how I played — close to the line, making sacks, covering tight ends and third receivers. Troy Polamalu, Brian Dawkins — the recipe for how those guys played was the one we put out there in the 1990s."
Butler's case would have been strengthened had his career not been cut short by the fractured left shoulder blade he suffered late in the 2001 season, leading to his retirement in July 2002, one day shy of his 34th birthday. Butler, who had started 116 straight games before the injury, wound up two interceptions shy of becoming the first player in NFL history to record 40 or more interceptions and 20 or more sacks in his career.
"He was the quintessential safety," Wolf said. "He could do everything you needed a safety to do — he could play at the line of scrimmage, he could tackle, he could cover man-to-man, he could dog (blitz). He had no weakness."