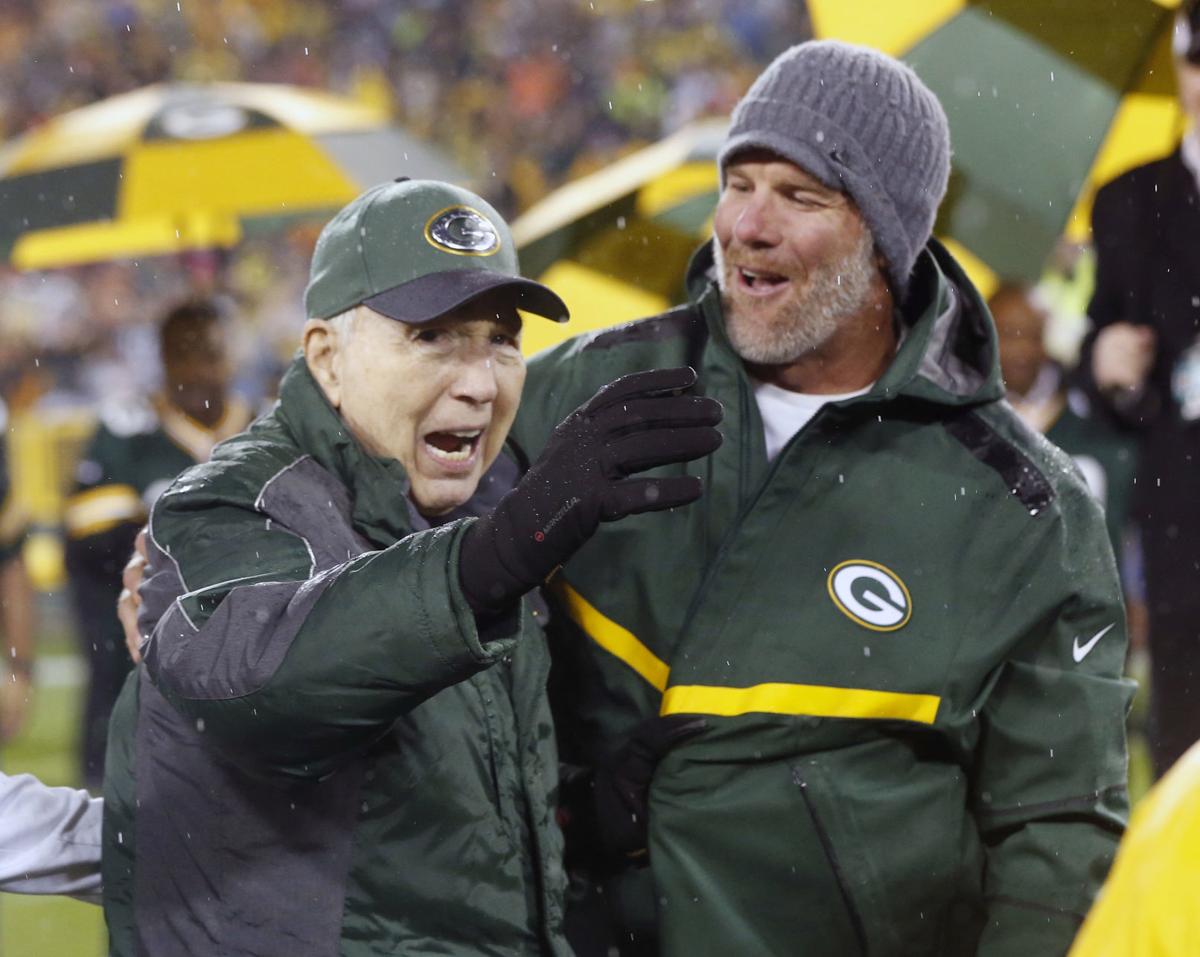 GREEN BAY — Brett Favre and Aaron Rodgers eventually lost count. That's how often the two Green Bay Packers star quarterbacks received handwritten notes from the man who set the standard — in every possible way — for them in Green Bay: Bart Starr.
"How many he wrote? I mean, hundreds," Favre recalled this summer, several weeks after attending — and, along with Rodgers, speaking at — a private memorial service for their quarterbacking role model after Starr passed away at age 85. "Not only after good games, not even necessarily after a game. A tough game, a tough loss, maybe I didn't play too well. ...
"One of the letters I got from Bart was after we had won the Super Bowl in New Orleans (after the 1996 season). This letter starts off like basically all of them did from Bart: 'Hey Brett, congratulations. What a great season, what a great win. I could not be happier for you and your team. ...' So on and so forth.
"But, you know, Bart was a perfectionist in so many ways, and a true gentleman and professional. This is typical Bart. Then he (writes), 'I am a bit concerned about how you wore your hat during media day.' I think it was turned backwards or something like that. You couldn't help but get a chuckle out of it. But that was Bart, he was always quick to congratulate and commend and say all kinds of nice things, but he would also point out things that he felt in his eyes were unprofessional and he just wanted you to be aware of it."
For the past three decades, Favre and Rodgers have done their best to live up to Starr's ideals. And while that's not always the easiest thing to do — as a human being, or as a quarterback — their success has given the Packers something no other NFL team can claim in the past century: three Pro Football Hall of Fame-level quarterbacks.
"Here's a guy who won more championships than anybody. And people talk about the kind of person he (was)," Rodgers said. "I think there's no greater compliment than a guy who's accomplished so much on the field and the first thing people talk about is the kind of person that he is.
"I met him back in 2006 at Fan Fest, and I remember the feeling of excitement meeting him. I used to watch him on an old VHS (tape) — highlights of him from the first couple Super Bowls and knowing the stories.
"He lived a fantastic life. He impacted so many people. He did so much for people that you probably will never know about. I think he taught a lot of us great lessons about what it means to be a Packer."
Starr, of course, led Vince Lombardi's legendary Packers teams to five titles in a seven-year span, including victories in the first two Super Bowls — earning Super Bowl MVP honors in each game. His teams were 9-1 in postseason play, and his playoff passer rating of 104.1 remains the best in NFL history. A 17th-round pick from Alabama in the 1956 NFL Draft, he became the starter in 1959 and played 196 regular-season games (153 starts) in 16 seasons in Green Bay.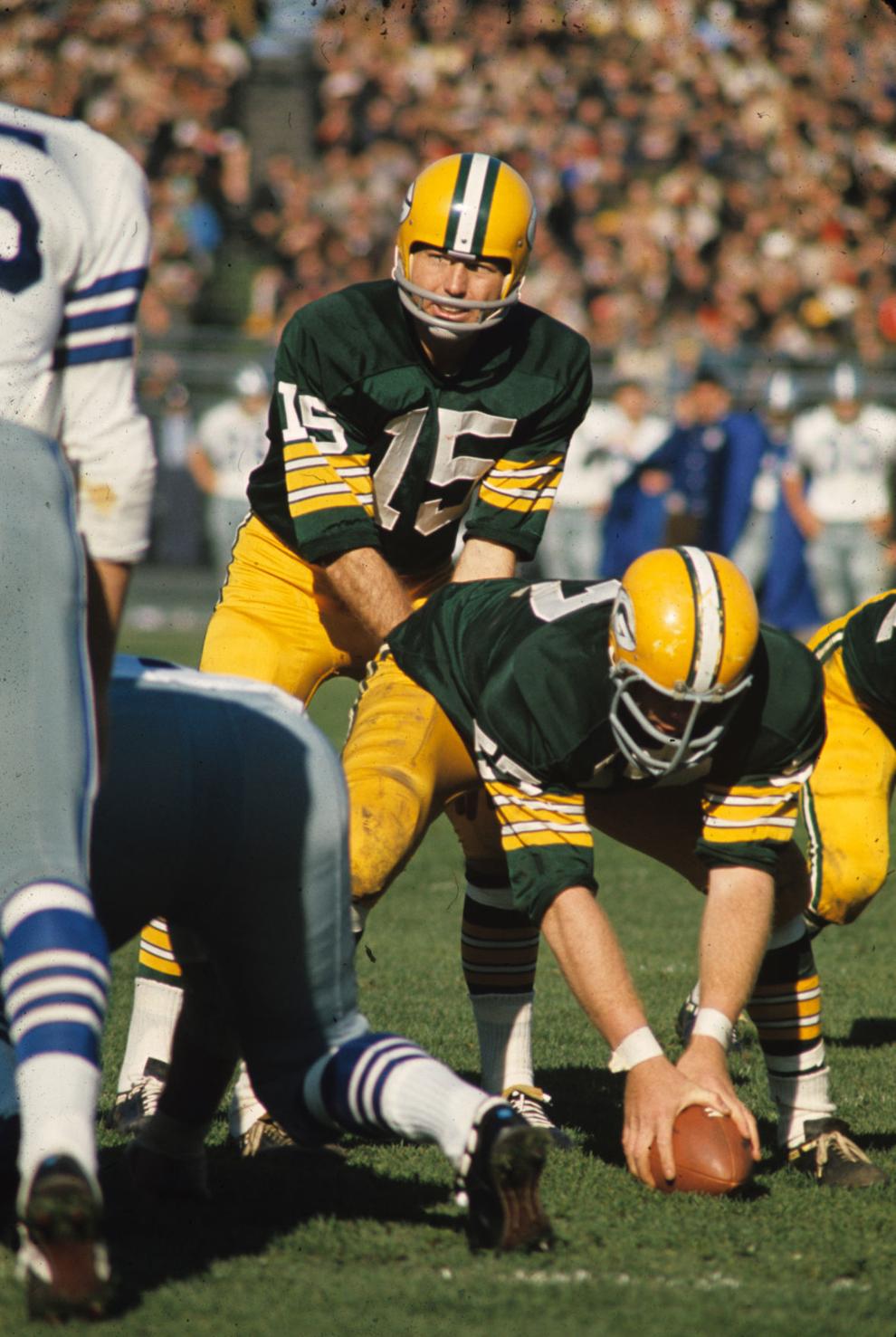 His playing career, which individually included the 1966 NFL MVP award and four Pro Bowl selections, ended when he retired in February 1972, and he was inducted into the Pro Football Hall of Fame in 1977.
While the Packers weren't completely devoid of quality quarterbacking during the two decades between Starr's retirement and Favre's arrival in a February 1992 trade with the Atlanta Falcons — if not for a host of injuries and a pitiful defense for much of his career, Lynn Dickey might be rightfully mentioned in the same breath as Favre and Rodgers as Starr's successors — it was Favre's arrival that led to the 1996 team's Super Bowl XXXI title, the organization's first since Starr led the 1967 team to the Super Bowl II championship.
Favre also played 16 seasons in Green Bay before finishing his career with one season with the New York Jets and two with the NFC North rival Minnesota Vikings. A three-time NFL MVP and 11-time Pro Bowl pick, Favre started 253 straight games in Green Bay, led the Packers to the playoffs 11 times and was enshrined in the Pro Football Hall of Fame in 2016, after he and the franchise reconciled several years after the trade that sent him to New York.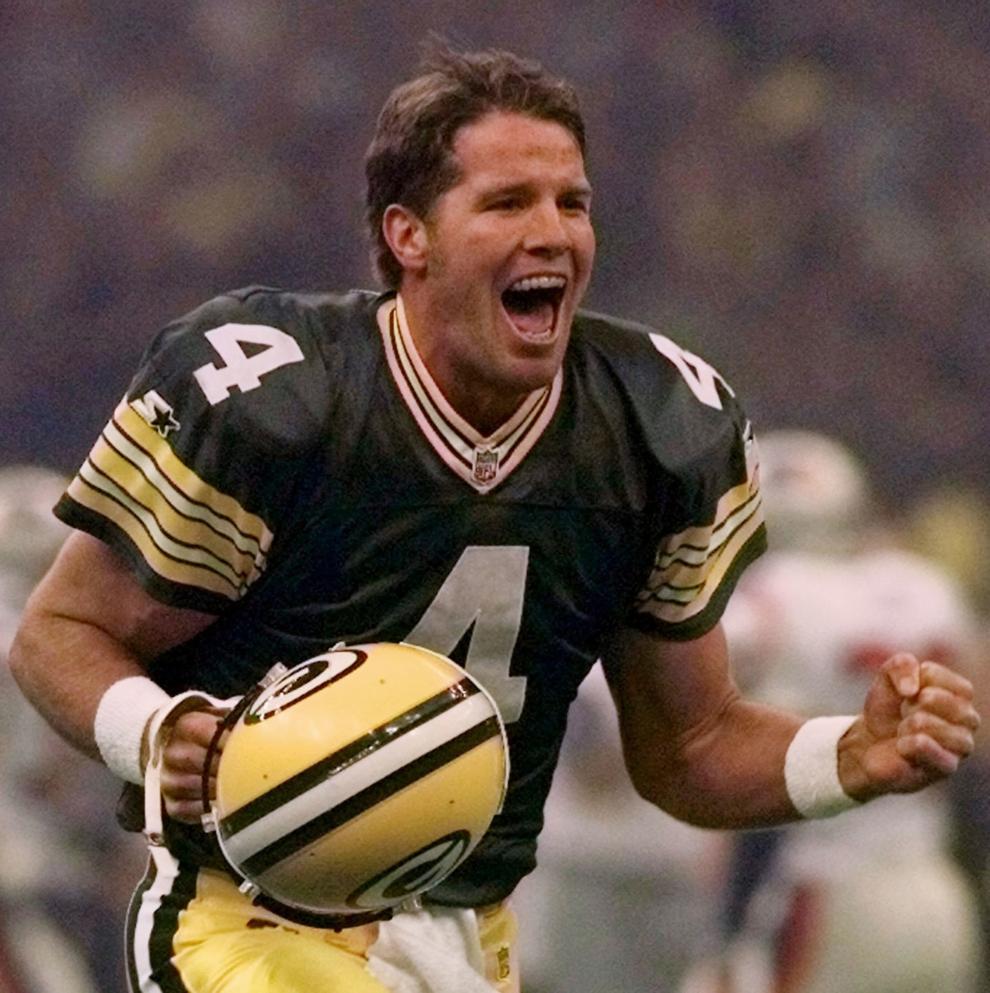 That trade, of course, paved the way for Rodgers, the team's 2005 first-round draft pick who served a three-year apprenticeship behind Favre until becoming the starter in 2008. In his third season as the starter, Rodgers led the 2010 team to the Super Bowl XLV title, winning the game's MVP award. He enters his 12th season as the starter with two NFL MVP awards (2011, 2014), seven Pro Bowl selections and the highest career passer rating in NFL history (103.1). The 35-year-old is a shoo-in to be a first-ballot Hall of Famer five years after he someday retires, although he intends to play into his 40s.
The 2019 season will mark the 28th of the Favre-Rodgers Era, starting with Favre's first season in Green Bay in 1992. Over the last 27 seasons, the duo started a remarkable 411 of 432 games the Packers played (95.1%). Add in their combined 38 playoff games (including three Super Bowl appearances) and it's 449 of 470 games.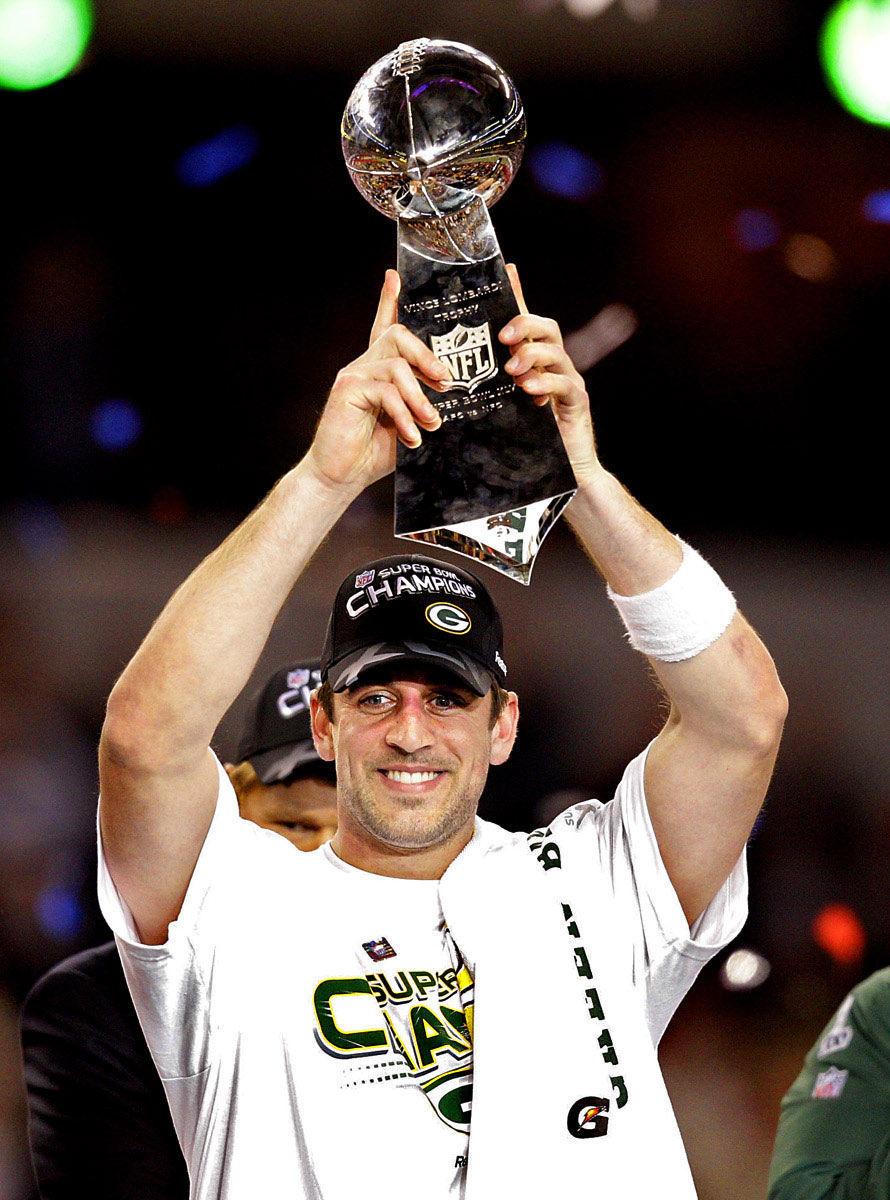 According to Packers official team historian Cliff Christl, no NFL franchise has had such an extended run of quarterbacking greatness — or can boast three Pro Football Hall of Famers, with Rodgers ticketed for Canton eventually.
The San Francisco 49ers had Joe Montana and Steve Young for 18 years (1981-98). The Los Angeles/St. Louis Rams had back-to-back Pro Football Hall of Famers with Bob Waterfield and Norm Van Brocklin for 13 seasons (1945-57) and later had Kurt Warner, who led the franchise to the Super Bowl XXXIV title, won two NFL MVPs and was inducted into the Hall in 2017.
Over their histories, the 49ers had Montana, Young and John Brodie, as well as Y.A. Tittle, although Tittle was better known for his stint with the New York Giants; the Dallas Cowboys had Don Meredith, Roger Staubach, Danny White, Troy Aikman and Tony Romo; the Washington Redskins had Sonny Jurgensen, Joe Theismann and Sammy Baugh; the Baltimore/Indianapolis Colts had Johnny Unitas, Bert Jones, Peyton Manning and now Andrew Luck.
But it's hard to argue that any franchise had a better history at the position than the Packers, who before Starr also had Arnie Herber, a pass-throwing halfback from 1930 to 1940 who entered the Hall in 1966, and Cecil Isbell, who ended his playing career abruptly after five seasons but was still a member of the NFL's 1930s all-decade team alongside Herber.
"When you live in Green Bay, you know about the Lombardi years and Bart Starr and all the guys that made those teams special, and you'd like to be a part of something special yourself," Rodgers said. "We have to raise our level of play, obviously. We need to win some more championships."