GREEN BAY — With No. 1 wide receiver Davante Adams still working his way back from a significant turf toe injury and veteran Geronimo Allison having been injured during Monday night's win over the Detroit Lions, the Green Bay Packers brought in some much-needed receiver help Wednesday: Ryan Grant.
No, not the running back who posted back-to-back 1,200-yard seasons in 2008 and 2009, but the veteran wide receiver who has 123 receptions over the past six seasons.
"Since I've been drafted into this league I've been mistaken for that guy," Grant said Wednesday evening. "Yeah, we share the same name. Some say we look alike. I guess it's good to have his name around here."
It's also good for the Packers to add some veteran wide receiver help given the state of their corps.
The 6-foot, 194-pound Grant worked out for the Packers last week along with a host of other wideouts brought in by general manager Brian Gutekunst and the personnel staff. A fifth-round pick by Washington in 2014, Grant had his best season in 2017, when he caught 45 passes for 573 yards and four touchdowns.
Grant spent last season with the Indianapolis Colts, catching 35 passes for 334 yards and a touchdown. He spent the first two weeks of this season with the Oakland Raiders — the Packers' opponent Sunday at Lambeau Field — and had four receptions for 14 yards before being released.
Grant was released on Sept. 25 after the Raiders acquired wide receiver/returner Trevor Davis from the Packers on Sept. 19 in exchange for a sixth-round pick.
To make room on the 53-man roster, the Packers released running back Tra Carson, who was later claimed by the Lions.
Adams appears unlikely to play Sunday against the Raiders, and Allison's status is unclear after leaving Monday night's game with head and chest injuries. That left the Packers with only four healthy wide receivers — Marquez Valdes-Scantling, Jake Kumerow, Allen Lazard and Darrius Shepherd. Valdes-Scantling finished the game Monday night and had a colossal 46-yard catch but had been bent backwards earlier in the game and escaped serious injury.
"I think Brian's doing everything in his power and I don't think there's any stone unturned," coach Matt LaFleur said of Gutekunst. "He's doing everything in his power to provide us with the best football team he can do, and he's done an outstanding job. You just look at all the acquisitions that we made in the offseason, free agency, I thought he did an excellent job in the draft. I've got total confidence that he's doing everything he can to help us out."
In addition to adding Grant, the Packers opened the practice windows for rookie tight end Jace Sternberger, who has been on injured reserve with an ankle injury sustained in the Aug. 30 preseason finale, and safety Ibraheim Campbell, who has been on the physically unable to perform list after suffering a season-ending knee injury last year.
You have free articles remaining.
Register for more free articles
Stay logged in to skip the surveys
The earliest either player would be allowed to join the 53-man roster would be for the team's Week 9 game at the Los Angeles Chargers on Nov. 3.
Health watch
Adams did not take part in the team's walkthrough practice and said afterward he's not sure about playing against the Raiders.
"I don't know," Adams said as he was leaving the locker room Wednesday evening. "I don't know if I'm going to (play). I'll have a better idea as we get closer to the end of the week. That's really the only way. I don't know. I really have to go to the end of the week and see."
Adams had plenty of company on the sideline during the light workout, which was technically not a practice. Also not participating were Allison, who is in the concussion protocol; Valdes-Scantling, who was listed with knee and ankle injuries; tight end Jimmy Graham, who has an ankle injury; and safety Darnell Savage, who missed Monday night's game with an ankle injury.
Packers quarterback Aaron Rodgers is on the report for a second straight week with a knee injury. He was listed as a limited participant, just as he was for much of last week. Tight end Robert Tonyan, who missed Monday's game with a hip injury, was listed as a limited participant.
Valdes-Scantling said he feels fine and will play against the Raiders.
"Grace of God," Valdes-Scantling said when asked how he avoided injury given how awkwardly his body was contorted when a defender crashed into his legs from behind during an Aaron Jones run. "He was looking over me."
Asked what hurt at the moment of the injury, Valdes-Scantling replied, "Nothing. I was numb. That was the weird thing. I've seen that play happen so many times and guys come out with some serious injuries. I was on the ground, I tried to stand up, and I just felt numb. So I laid back down, like, 'What's going on?' I said a quick prayer while I was down and got back up and was ready to go.
"It happened late in the second quarter. Went in at halftime, talked to the doctors, made sure everything was good to go, I said I felt good, and they said, 'OK, you can go back out there.' And I did."
Packers 23, Lions 22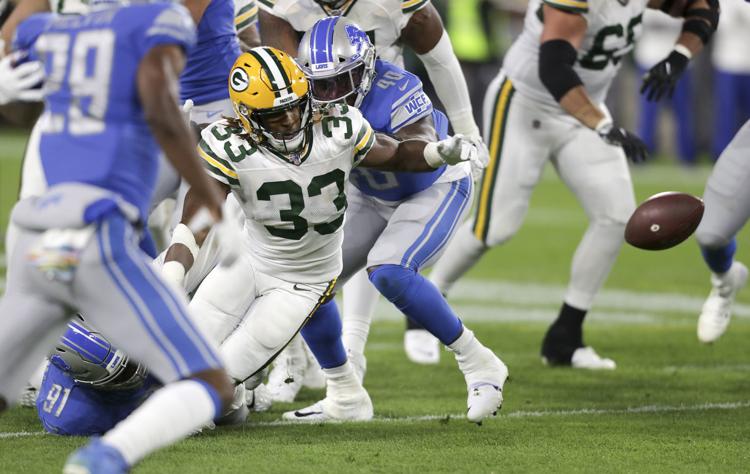 Packers 23, Lions 22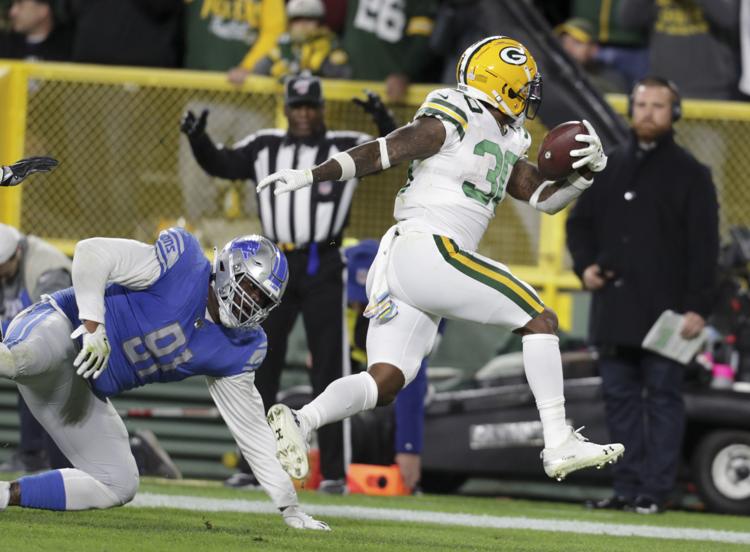 Packers 23, Lions 22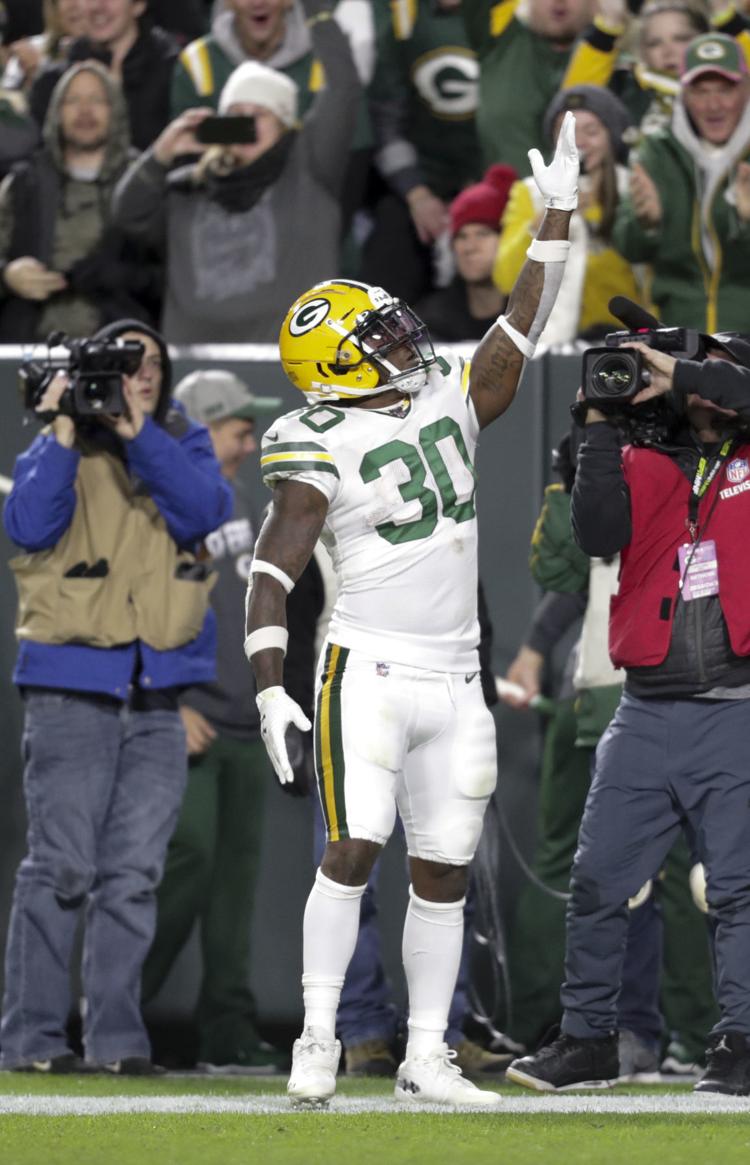 Packers 23, Lions 22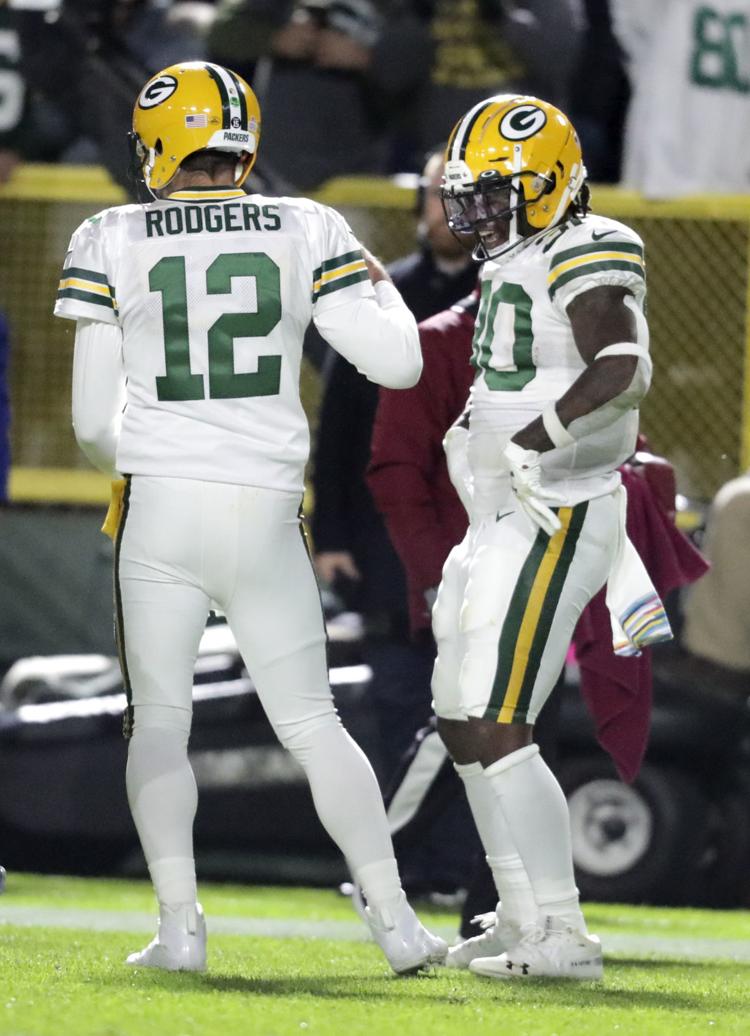 Packers 23, Lions 22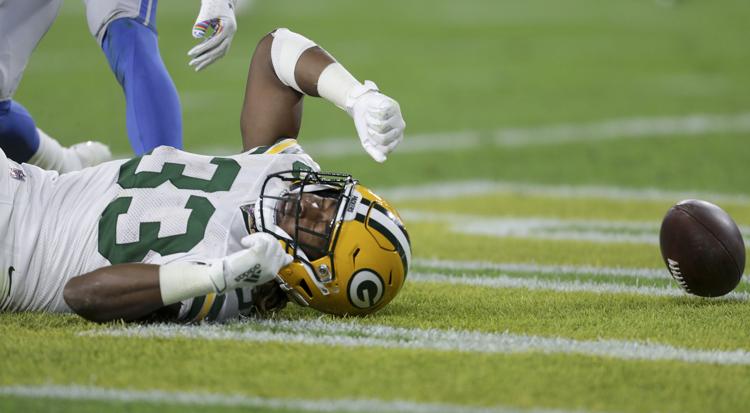 Packers 23, Lions 22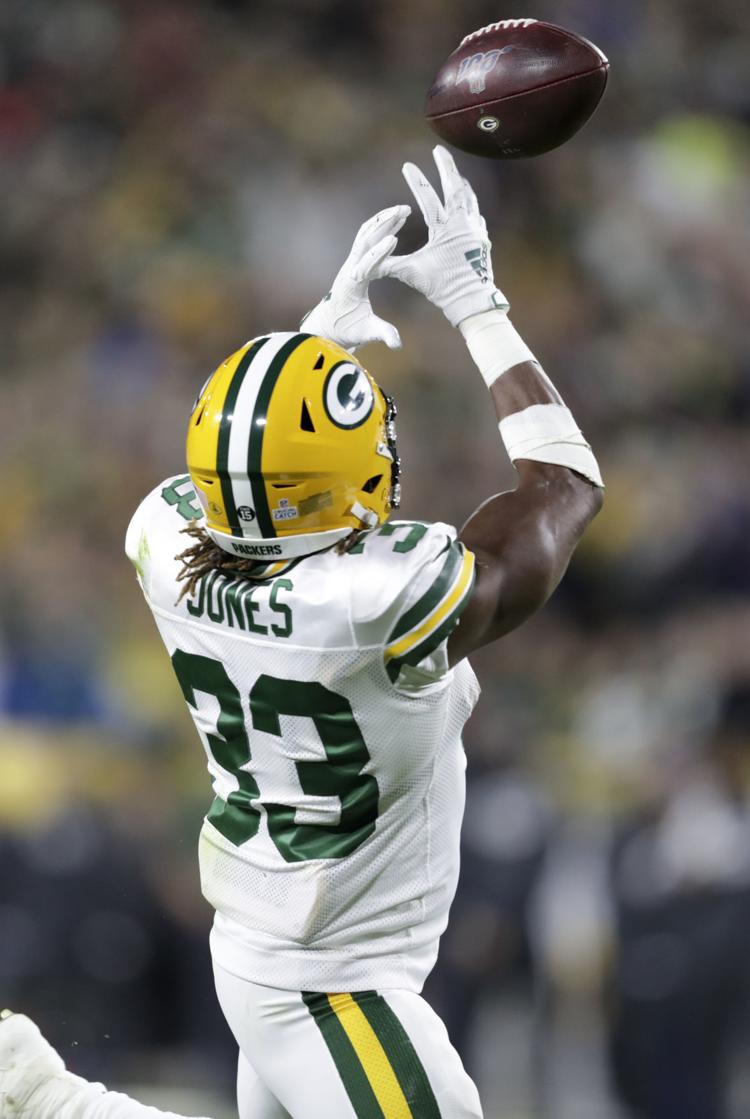 Packers 23, Lions 22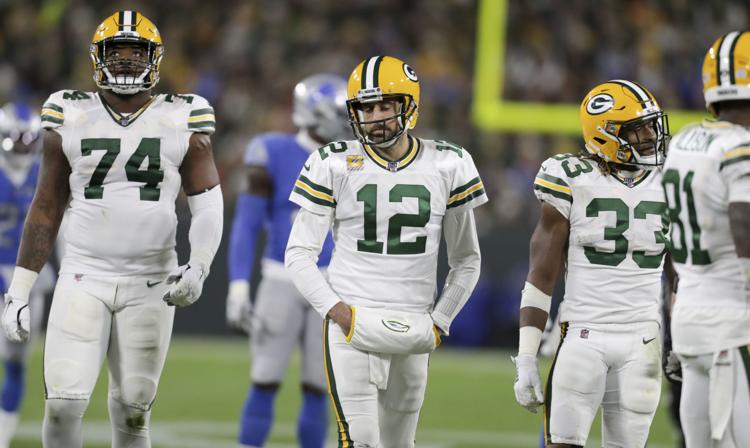 Packers 23, Lions 22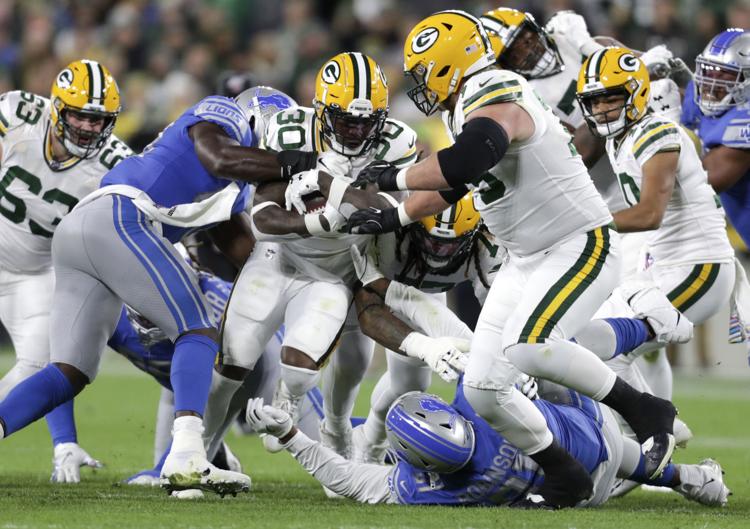 Packers 23, Lions 22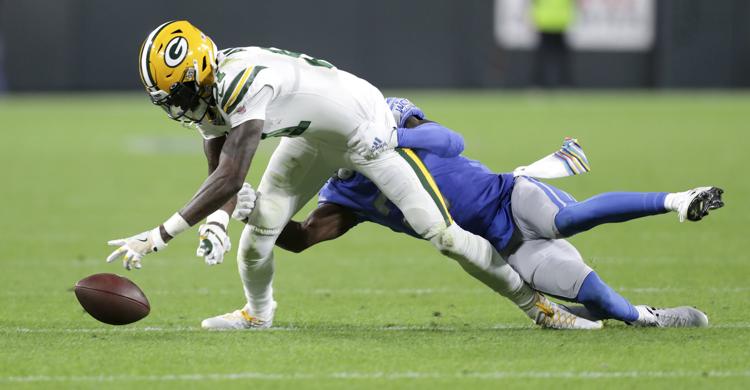 Packers 23, Lions 22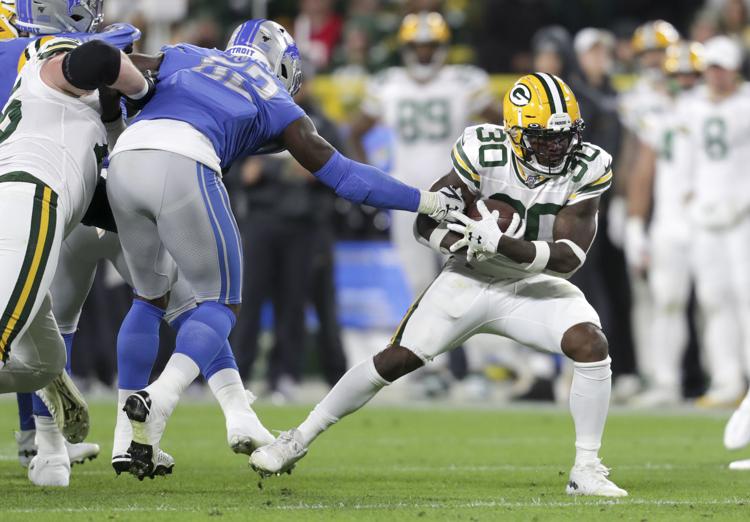 Packers 23, Lions 22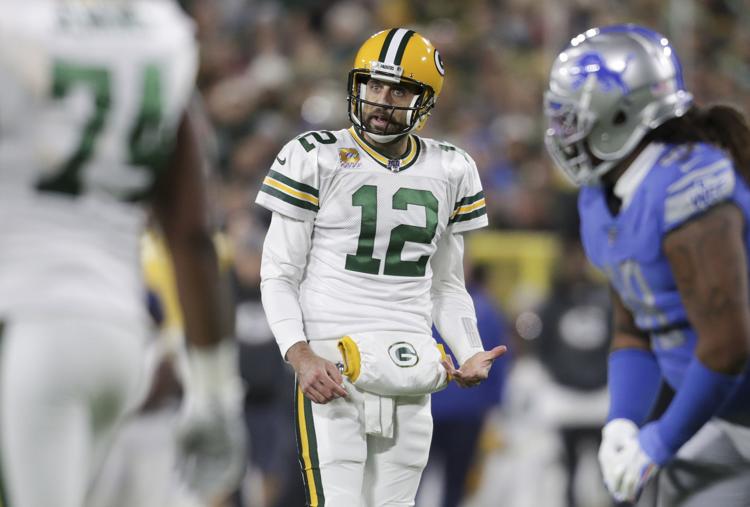 Packers 23, Lions 22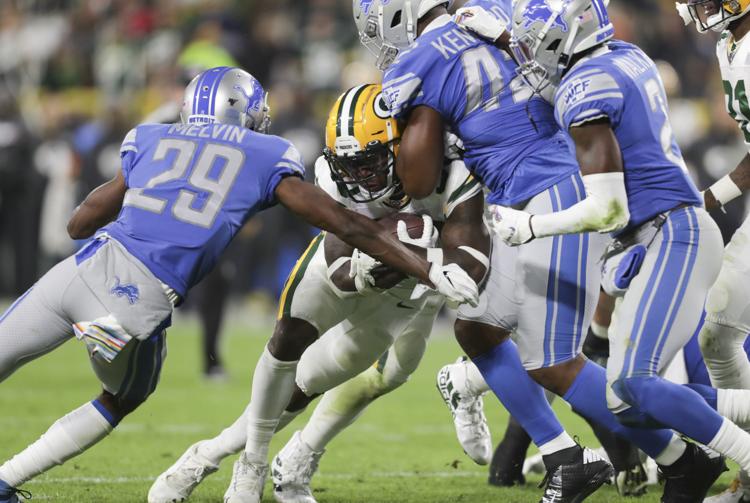 Packers 23, Lions 22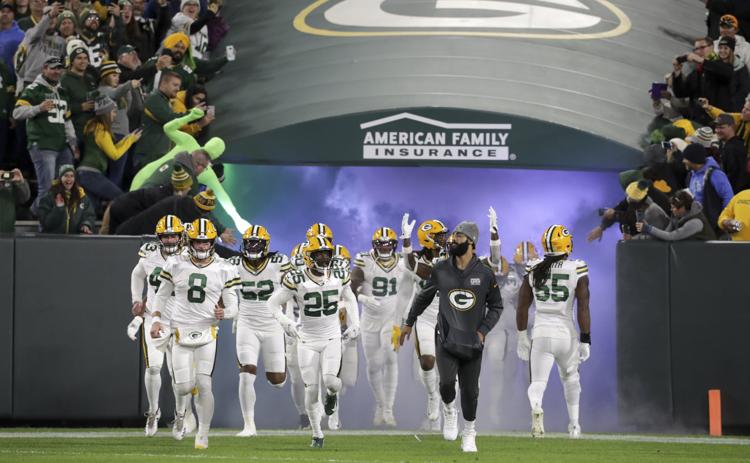 Packers 23, Lions 22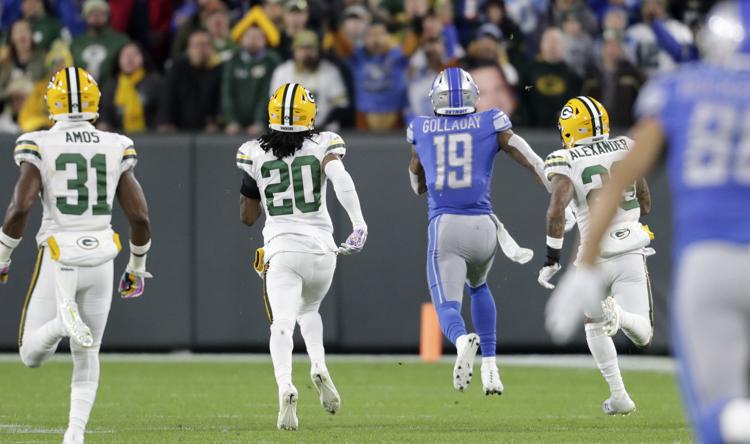 Packers 23, Lions 22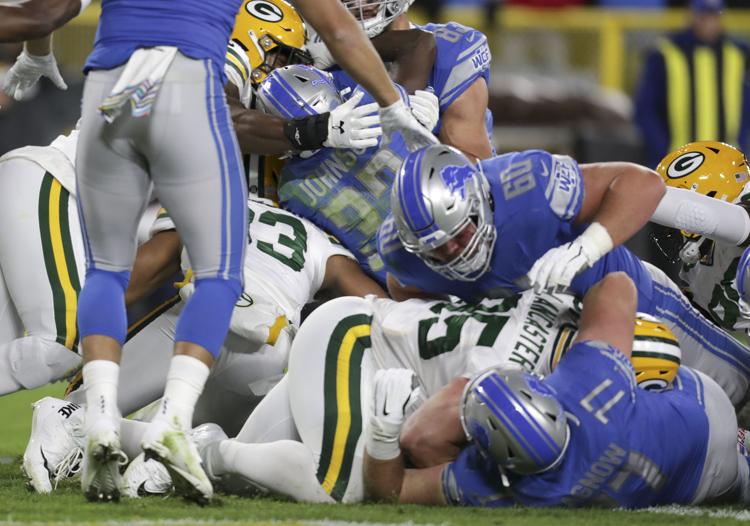 Packers 23, Lions 22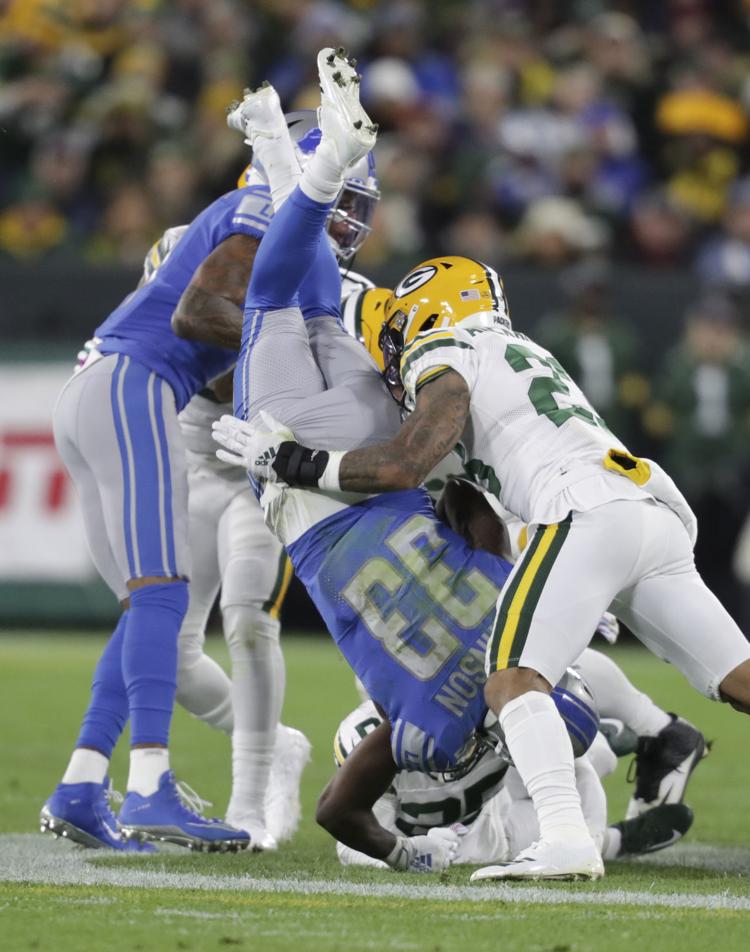 Packers 23, Lions 22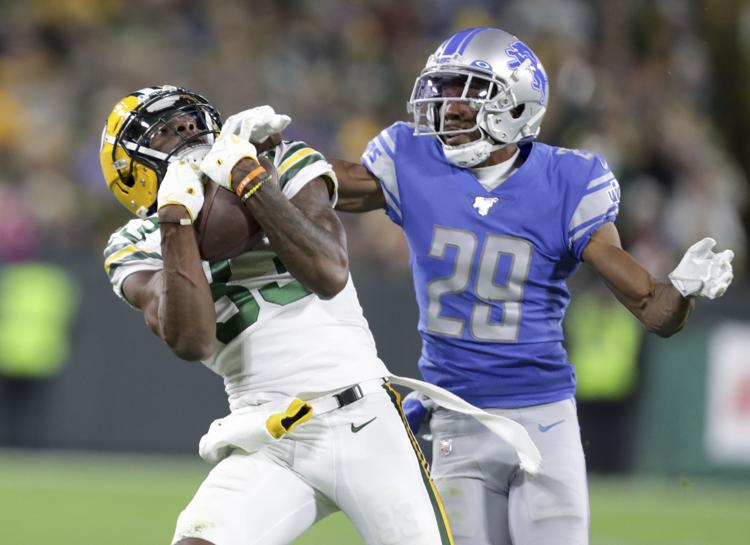 Packers 23, Lions 22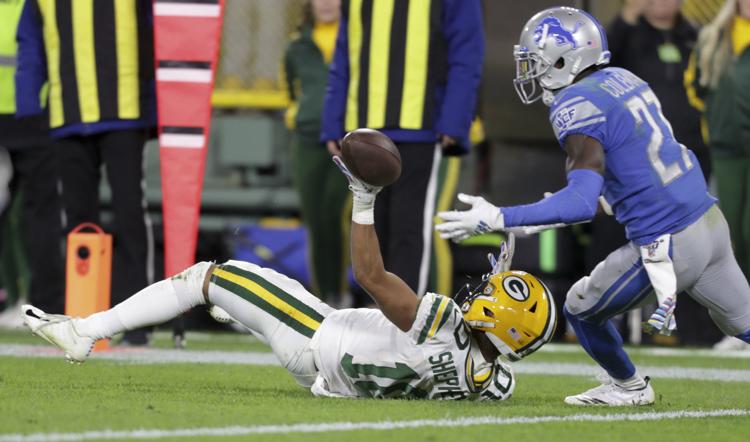 Packers 23, Lions 22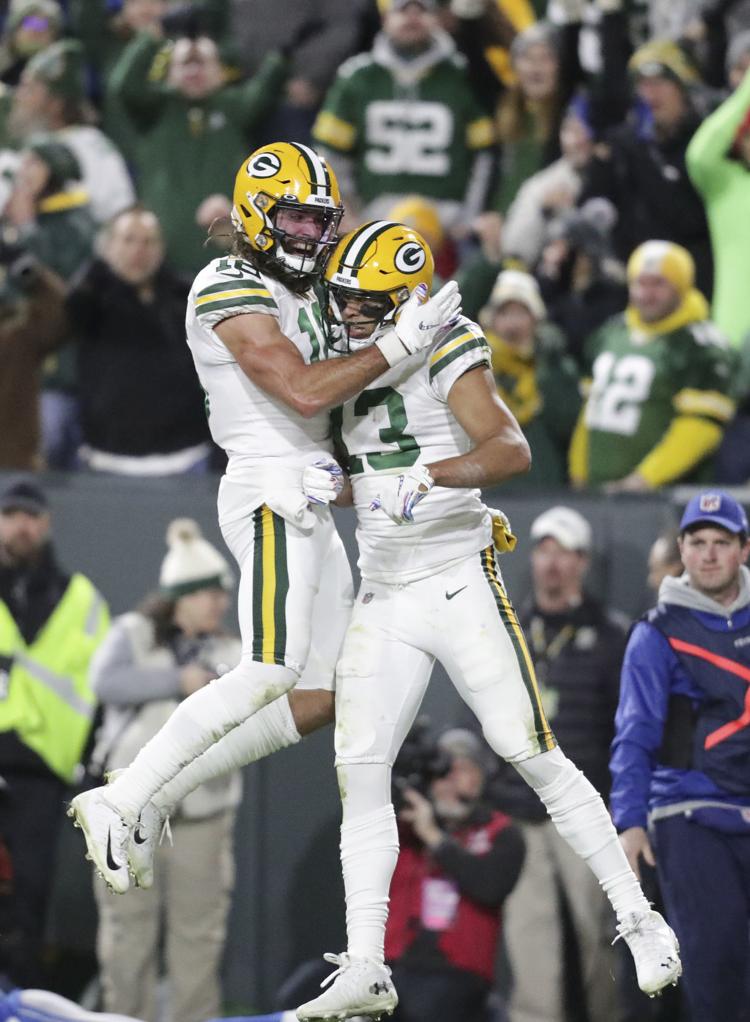 Packers 23, Lions 22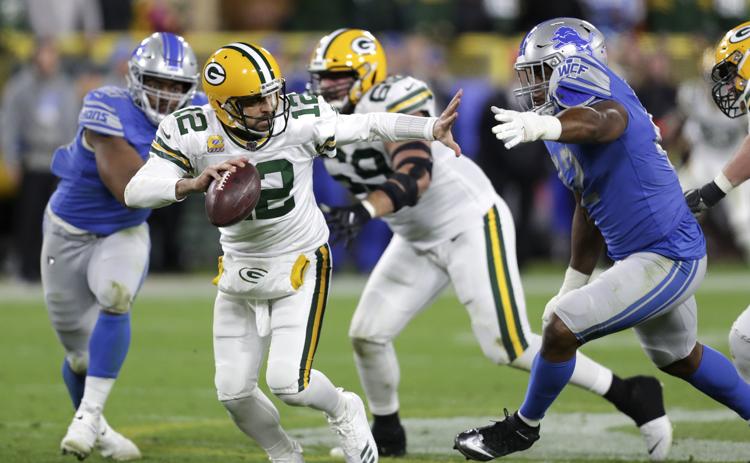 Packers 23, Lions 22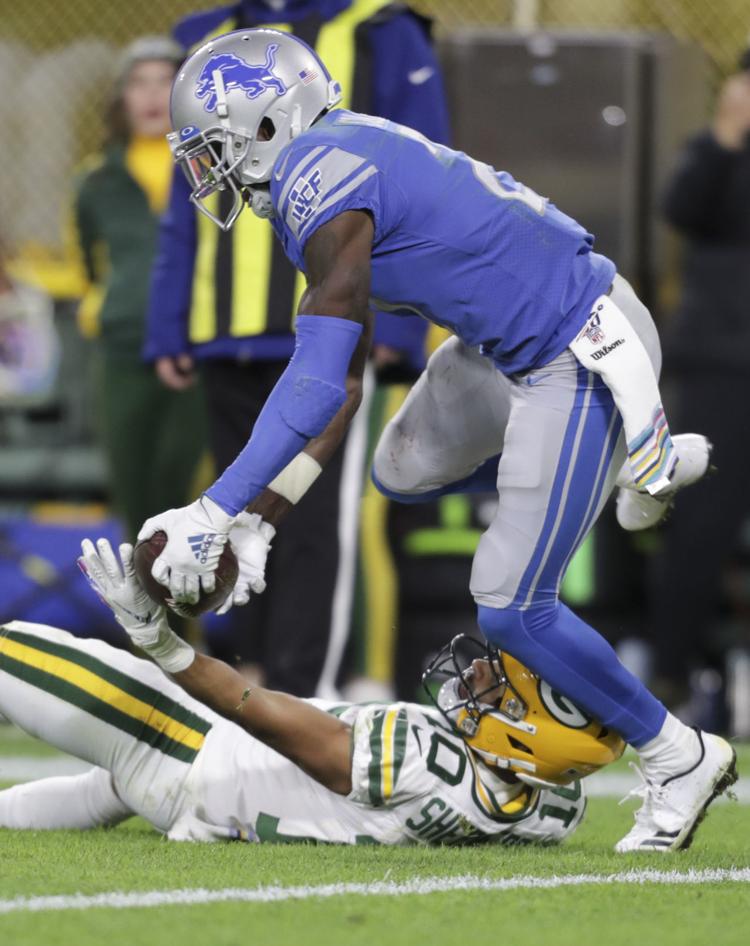 Packers 23, Lions 22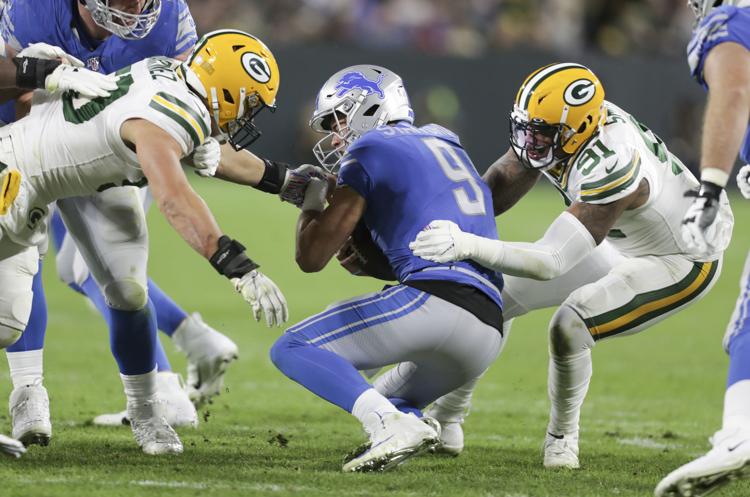 Packers 23, Lions 22
Packers 23, Lions 22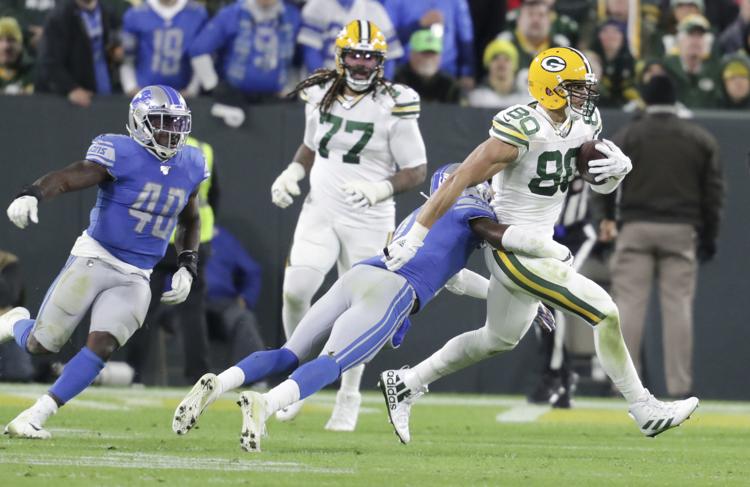 Packers 23, Lions 22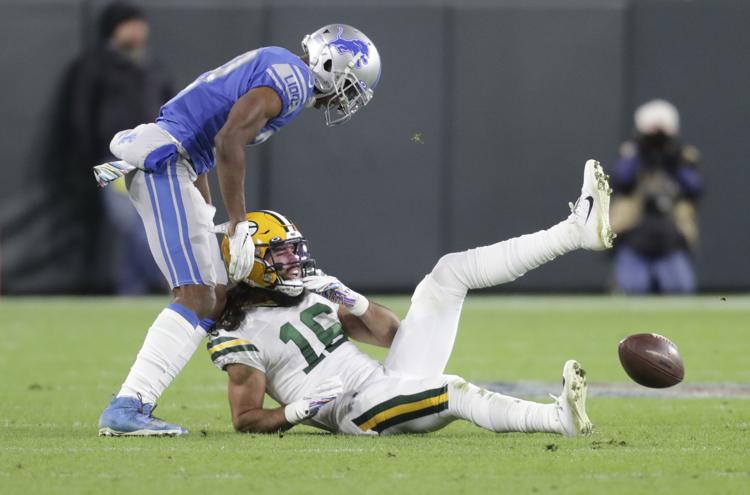 Packers 23, Lions 22