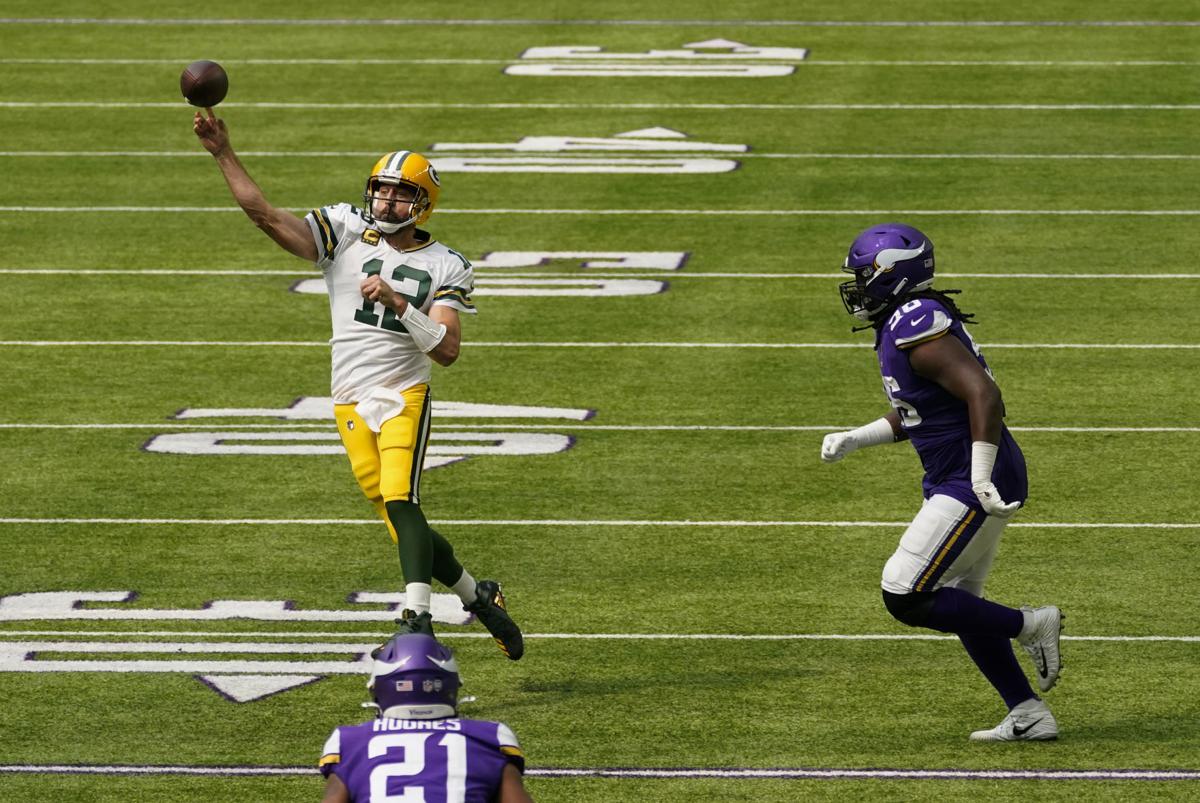 Aaron Rodgers smiled. The secret was out.
In the moments immediately following the Green Bay Packers' 43-34 victory over the Minnesota Vikings — played in an eerily empty U.S. Bank Stadium in Minneapolis amid the COVID-19 pandemic — wide receiver Davante Adams had told reporters of a feeling he'd gotten from his quarterback during the week, describing in great detail the visage of Rodgers milling about the team's Lambeau Field headquarters like some sort of Jedi master on a mission.
That look, Adams said, portended what happened Sunday: A masters class in the art of quarterbacking from Rodgers, who completed 32 of 44 passes for 364 yards with four touchdowns, no interceptions and no sacks in a virtuoso performance that registered 127.5 on the passer-rating scale but was even more impressive than that.
"I'd seen that laser focus come since the beginning of the week," Adams had explained. "Obviously, he's always extremely focused, but there's a certain type of look in his eye he has — and he definitely had that going into the week.
"(He'd) walk around wearing his headphones and doing some stuff that you don't necessarily see all the time. I'm real observant, so I watch a lot of things. People may not know, but I pay attention to a lot of stuff. When I see my guy, having his hood on his head and he's got headphones on … As soon as we leave a meeting, he's popping headphones back on — I don't know what's he's listening to, but whatever it is, I need to listen to that as well.
"That's my guy. I expect nothing less from him at this point. We've been going seven years together. We talked a lot this week just about how we wanted to attack this game, starting fast, just because we know the team goes as we go. So, we try to make sure we put as much as we can on us and just lead the way."
And on Sunday, Rodgers and Adams (14 receptions, 156 yards, two touchdowns) led them to a dominant victory over an NFC North division rival, one that served notice that maybe that talk of the 36-year-old Rodgers' demise have been greatly exaggerated.
But now, Rodgers was sitting in front of a laptop outside the visitor's locker room, learning that Adams had told reporters during his own Zoom video call all about Rodgers' eye-of-the-tiger vibe during the week.
"I wish he wouldn't say that kind of stuff," Rodgers said, somewhat sheepishly. "It puts more pressure on me."
In truth, Rodgers made Sunday look as pressure-free as a game can be. He got help from a cobbled-together offensive line that started left guard Elgton Jenkins at right tackle and lost two guards (Lucas Patrick, Lane Taylor) to injuries, spread the ball around to Adams, Marquez Valdes-Scantling (four catches for 96 yards, including a 45-yard touchdown) and Allen Lazard (four catches, 63 yards, including a 4-yard TD) to take advantage of the Vikings' inexperienced cornerbacks, and made the kind of ridiculously tight-windowed accurate throws that made him a two-time NFL MVP and Super Bowl champion.
"I was pretty calm this week, I think, at times," Rodgers said of Adams' observations. "I think he probably saw some fire this week in practice that I wanted to bring the energy and let the guys know this was an amp-up time — that it's not training camp anymore; this is the real deal. … I'm proud of the way the guys stepped up.
"I think part of my role as leader is to bring that energy and to bring that focus to times when maybe there's a lull. Today was a good example — we went up by a few scores, (Minnesota) went down and scored and we just kept answering back and answering back with important throws and catches and plays.
"As focused as I was during the week, game day is all about calm and trying to get in that flow state. And I felt like I was in it from the start."
That may have been true, but the results didn't initially follow for the Packers' offense. Remarkably, the group hung 43 points on the Vikings despite failing to get into the end zone on three first-half trips into the red zone, settling for two field goals and a failed fourth-down attempt. The Vikings actually led, 7-5, midway through the second quarter after Packers cornerback Jaire Alexander sacked Minnesota quarterback Kirk Cousins in the end zone for a safety. The second of Mason Crosby's field goals then gave the Packers an 8-7 lead.
"I was very, very, very upset after a few of those red-zone trips, especially the fourth down when we don't convert," head coach Matt LaFleur said. "Thankfully, Jaire made a heck of a play on defense and got us that safety and we were able to go back down and kick a field goal."
The game turned during a 25-second span just before halftime. Throwing mid-stride while running to his right, Rodgers unleashed a how-did-he-make-that-throw 24-yard touchdown strike to Adams, who tiptoed inside the sideline and pylon for the score. Two plays later, Alexander leaped and snared a Cousins pass intended for Adam Thielen for an interception, and two plays after that, Rodgers hit Valdes-Scantling for his 45-yard TD to make it 22-7.
The Vikings didn't go away, and even LaFleur admitted that it felt like the defense might have let up. ("When we're up on somebody, we can't relax, not for one second, especially in this league," he said.) But with Rodgers on fire — punctuating his performance with a 40-yard laser to Adams to set up the Packers' final touchdown on a 5-yard Aaron Jones run — there wasn't anything to worry about.
"It's a credit to our players who believe in what we're trying to get done, believe in each other, and then going out and really putting the work in throughout the week," LaFleur said. "Again, it's only one week. I don't think any of us are going to be patting ourselves on the back. There's a lot to improve upon, specifically some of those red-zone opportunities.
"We have to prove ourselves each and every week. You're only as good as your last game, so next week will be a new challenge."
---
Photos: Packers take down Vikings in season opener
Photos: Packers take down Vikings in season opener behind virtuoso performance from Aaron Rodgers
Packers 43, Vikings 34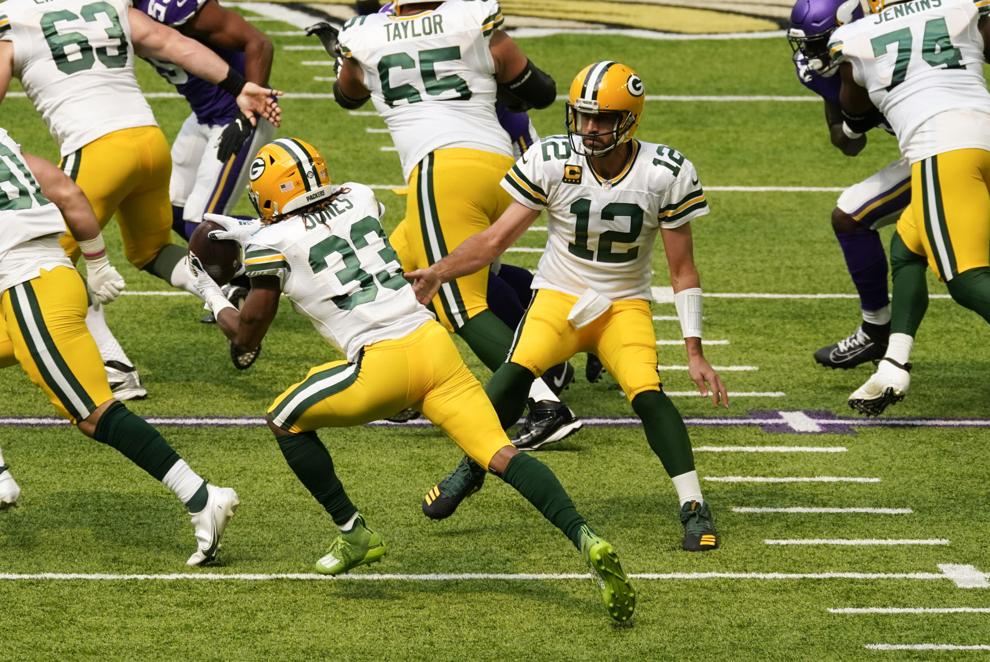 Packers 43, Vikings 34
Packers 43, Vikings 34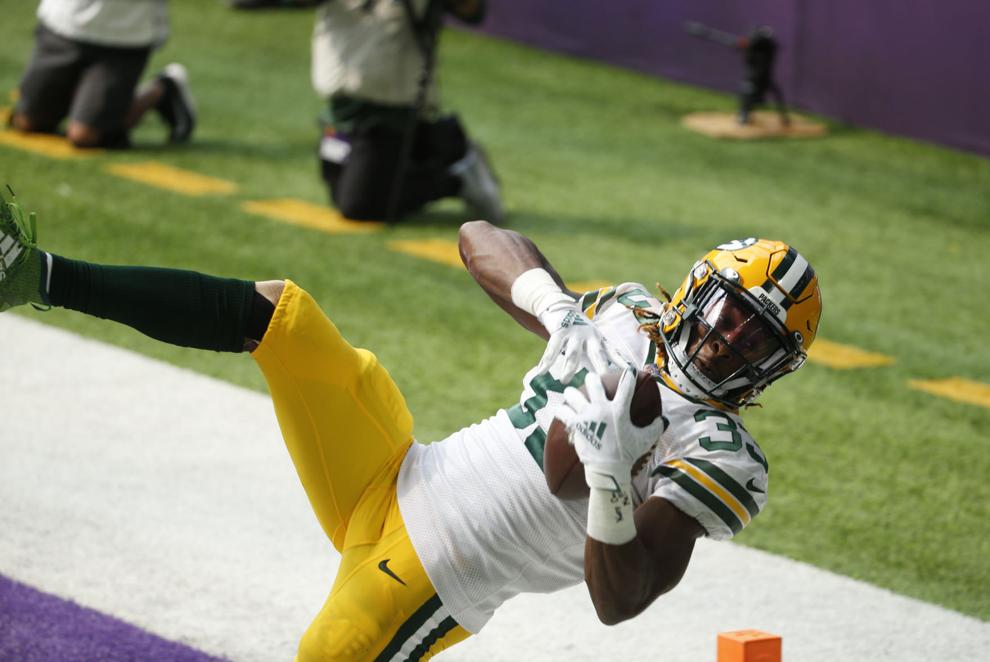 Packers 43, Vikings 34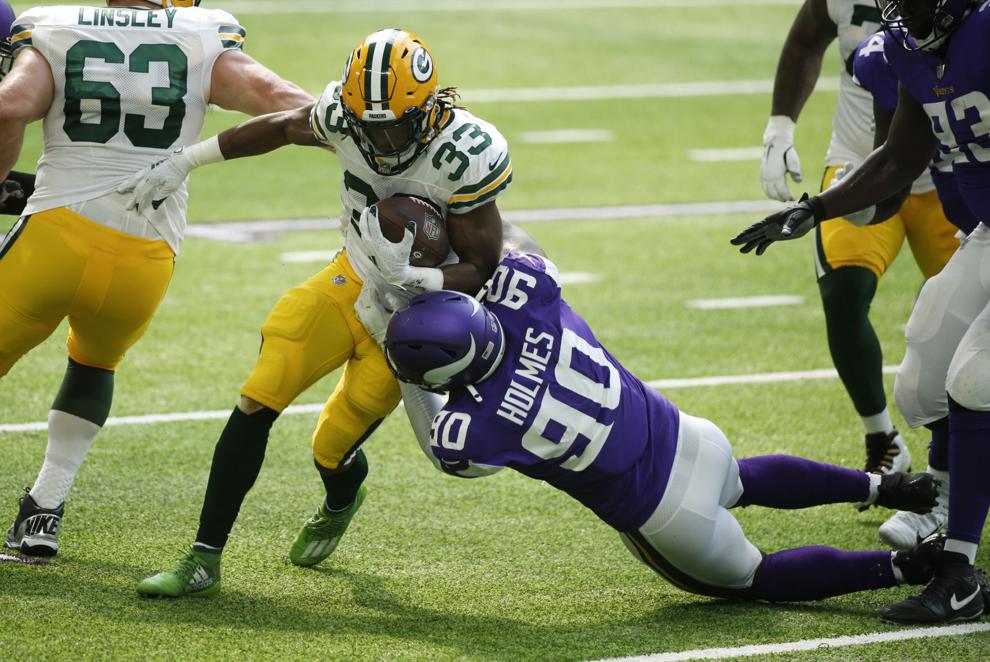 Packers 43, Vikings 34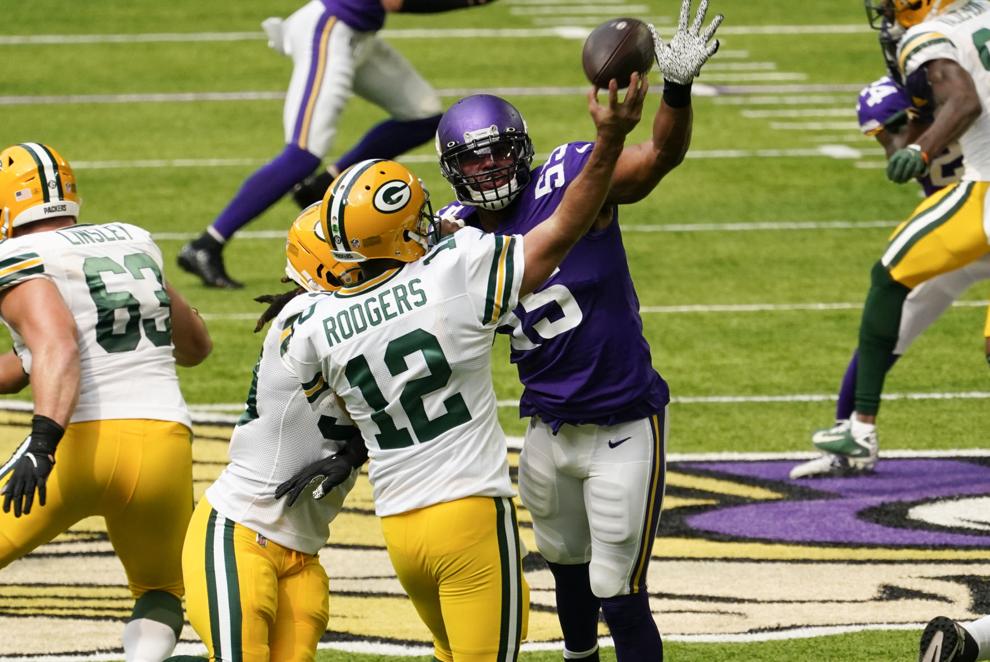 Packers 43, Vikings 34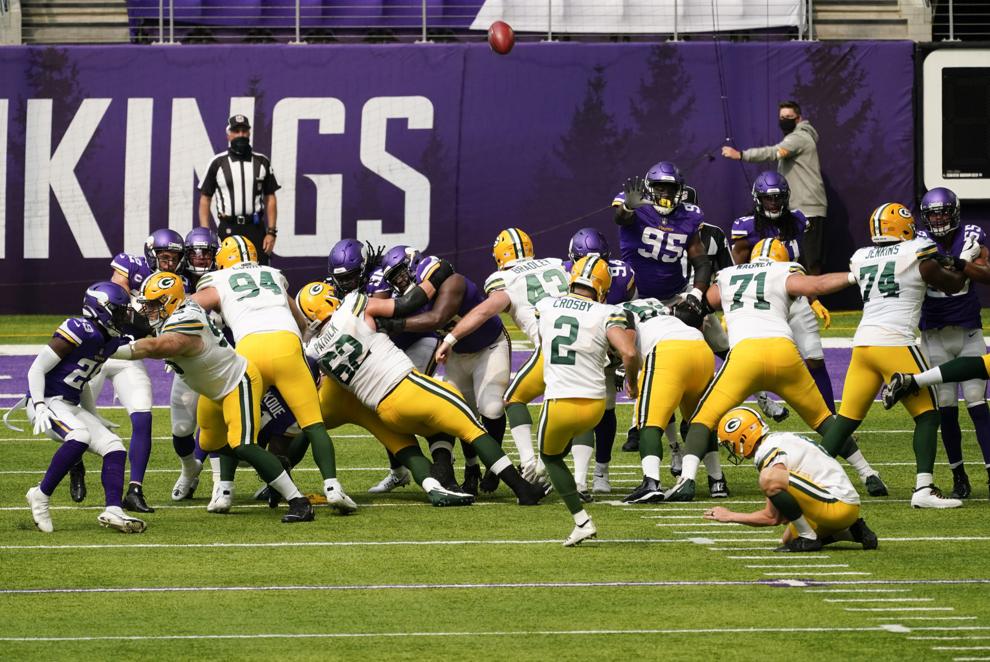 Packers 43, Vikings 34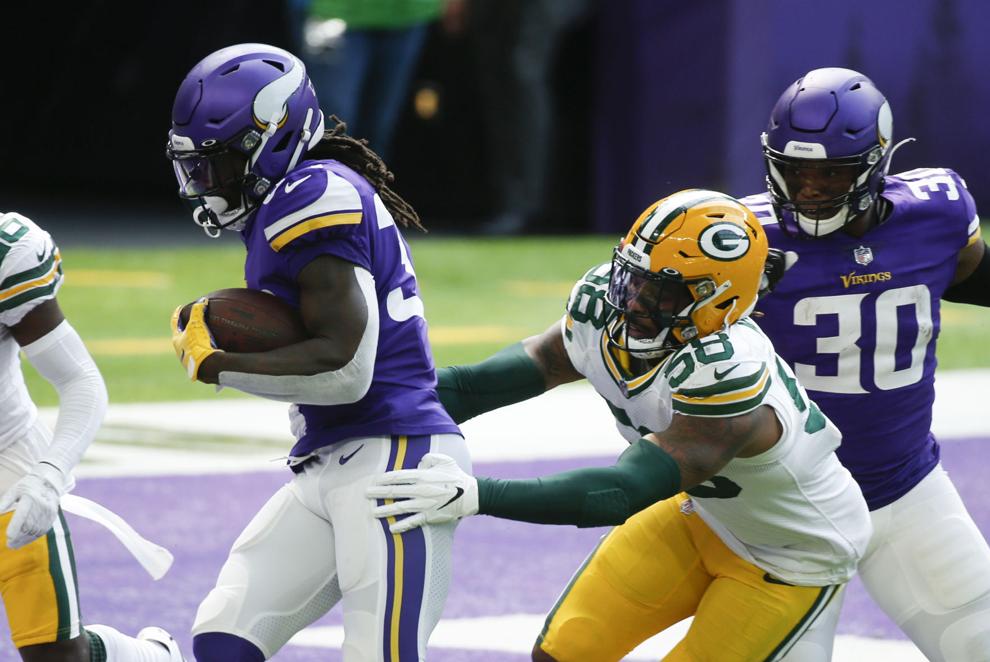 Packers 43, Vikings 34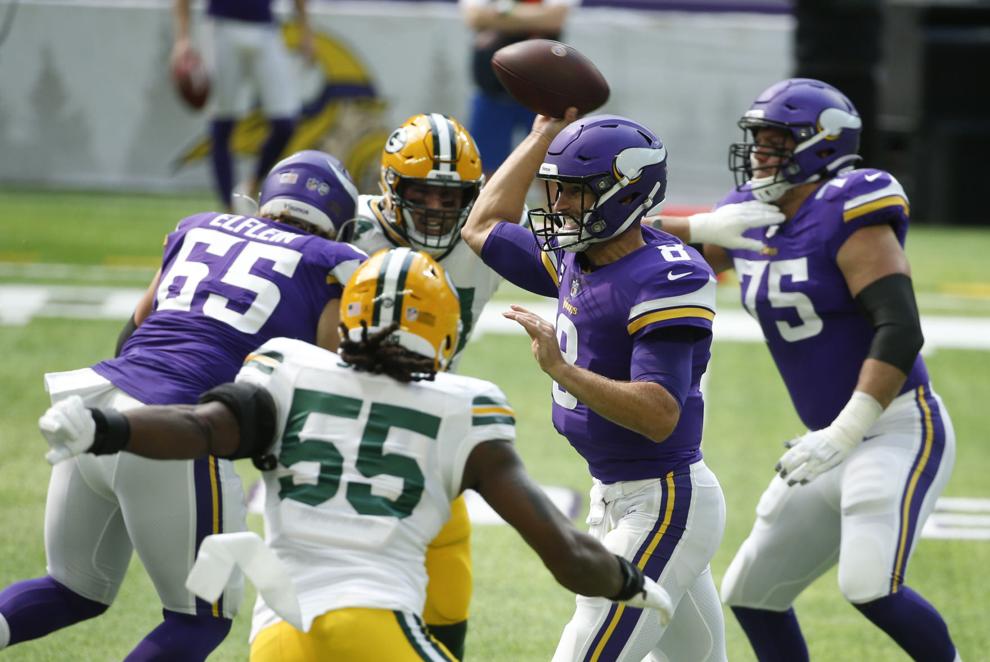 Packers 43, Vikings 34
Packers 43, Vikings 34
Packers 43, Vikings 34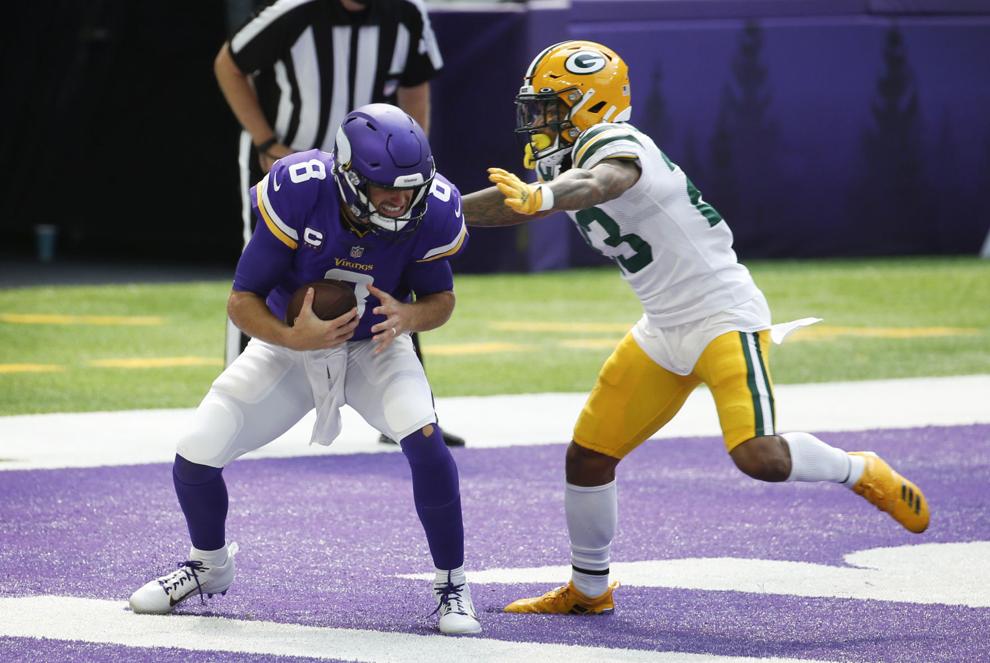 Packers 43, Vikings 34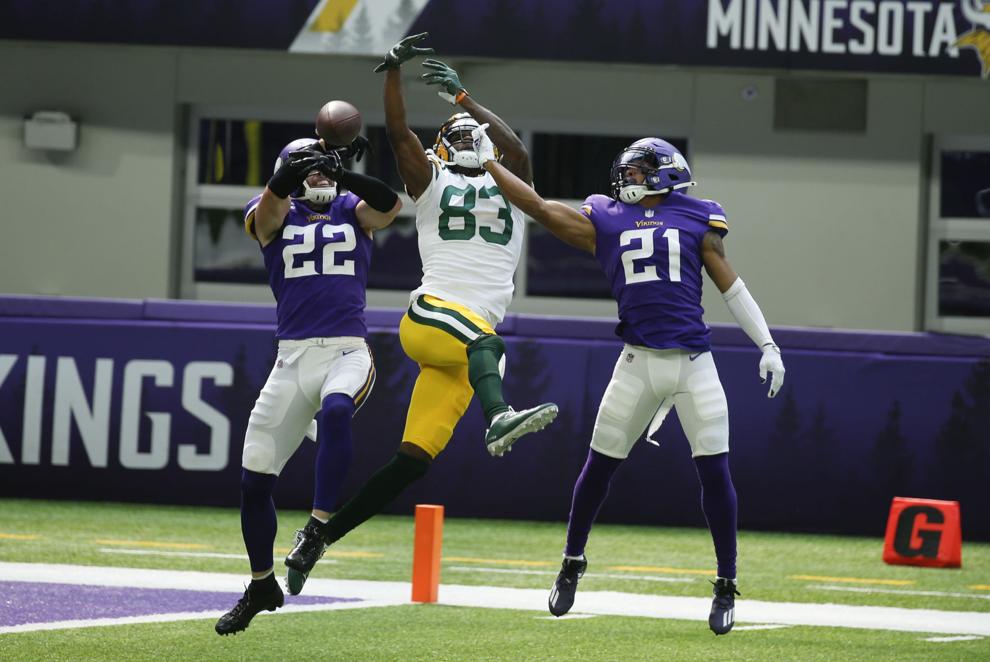 Packers 43, Vikings 34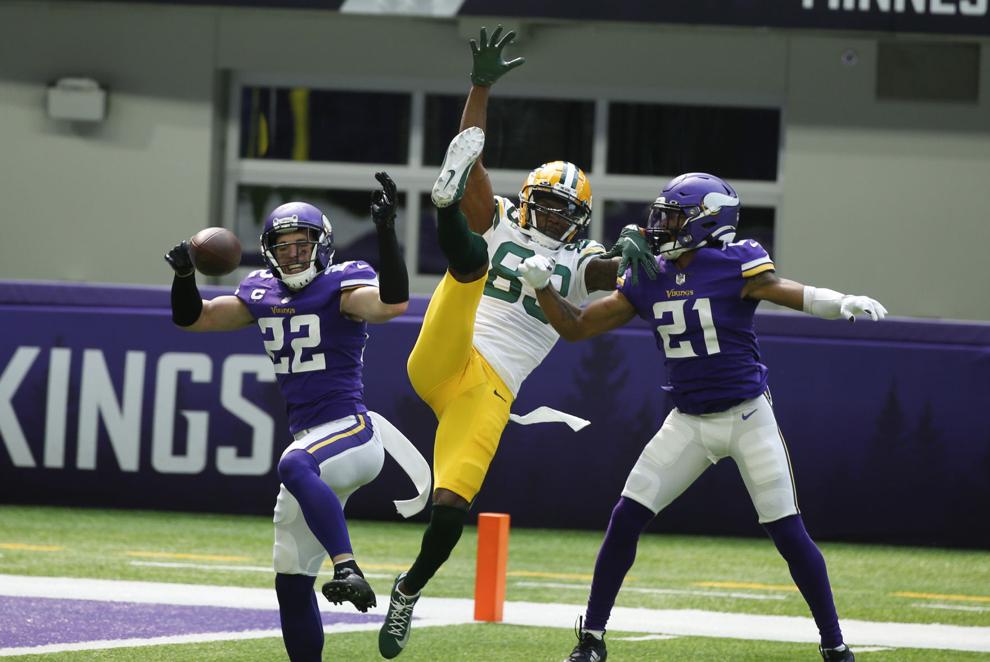 Packers 43, Vikings 34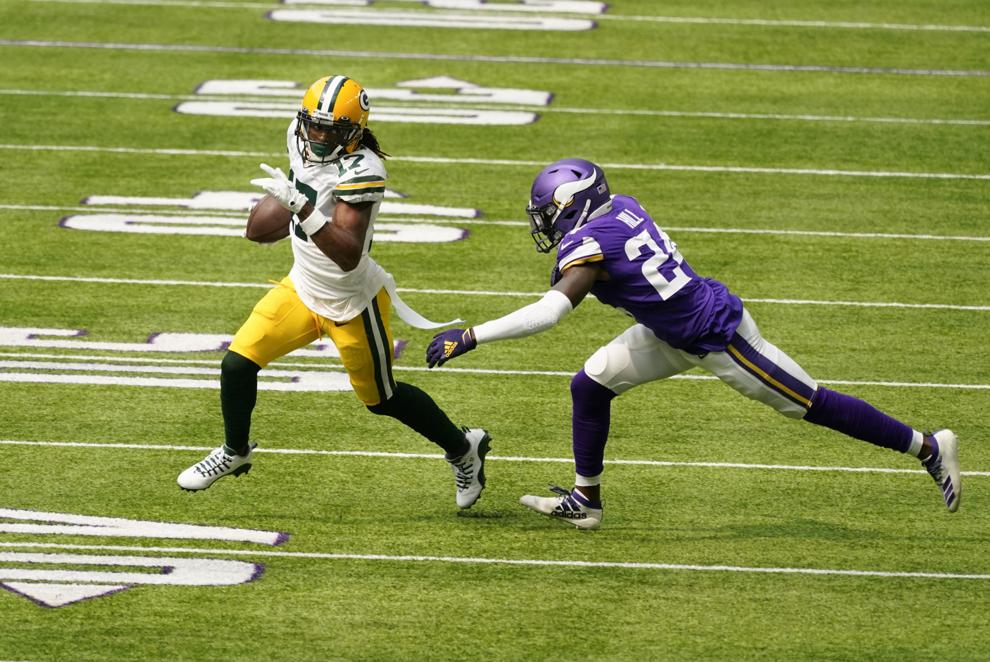 Packers 43, Vikings 34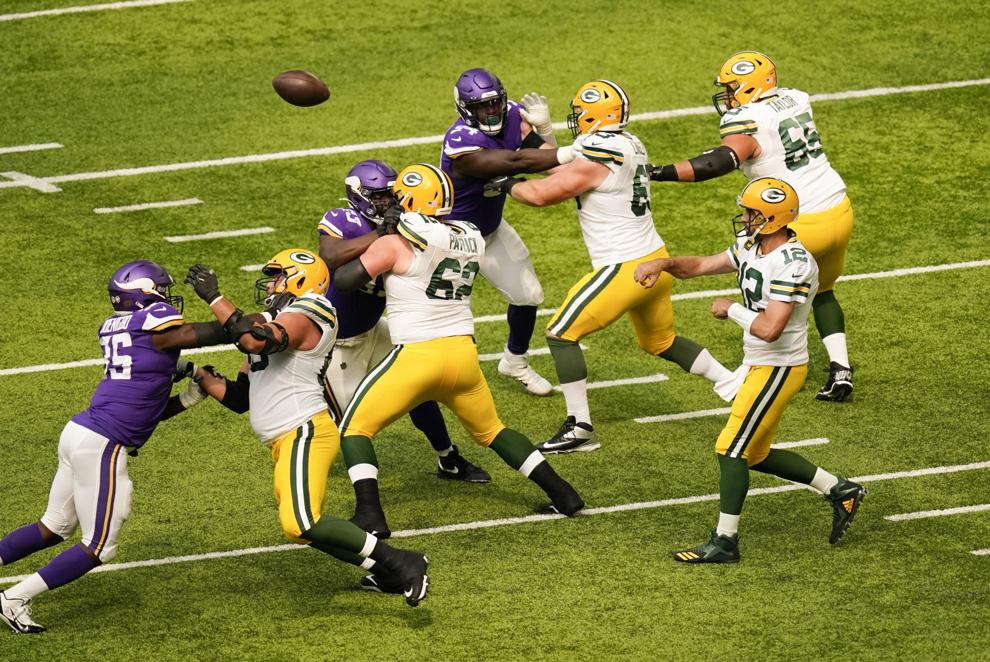 Packers 43, Vikings 34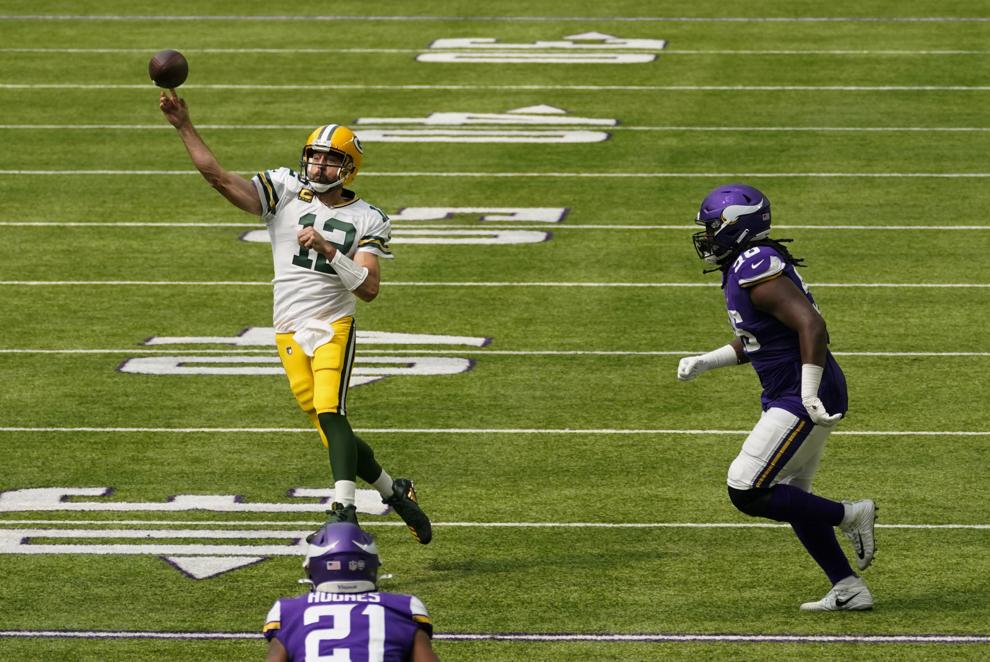 Packers 43, Vikings 34
Packers 43, Vikings 34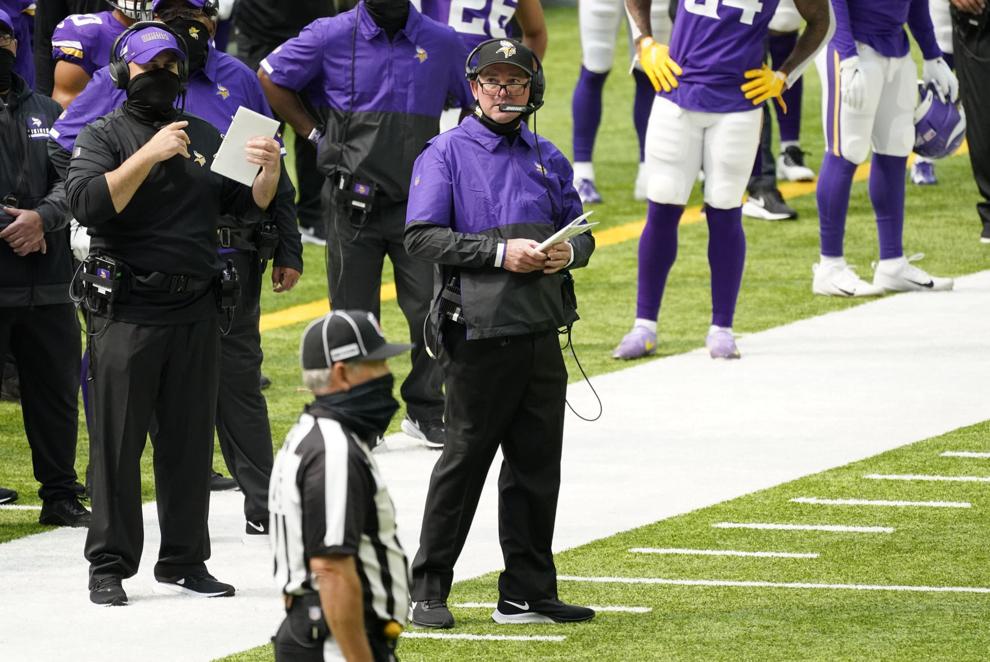 Packers 43, Vikings 34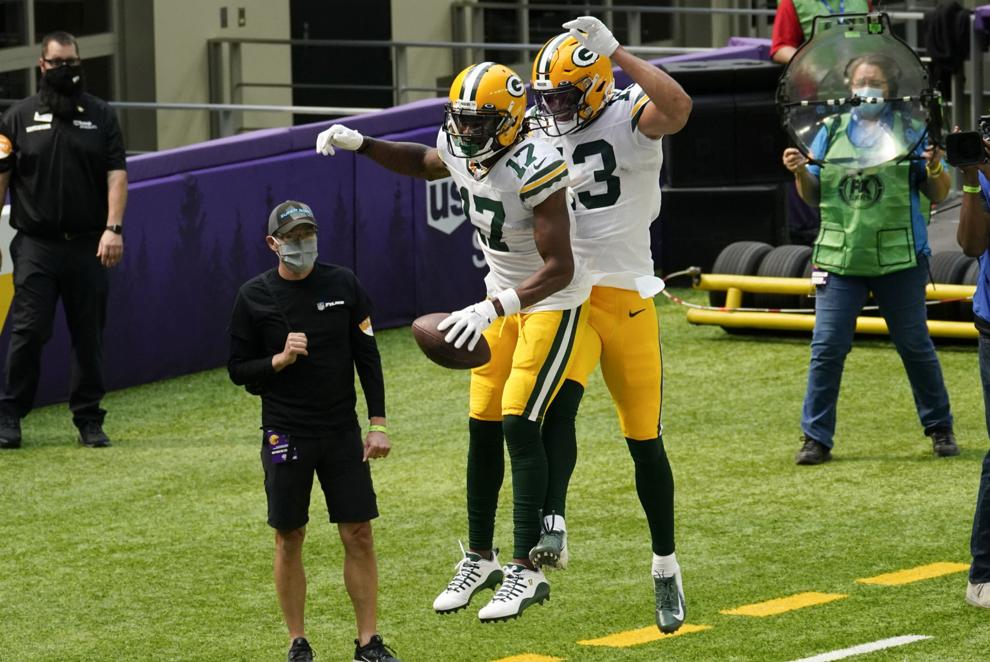 Packers 43, Vikings 34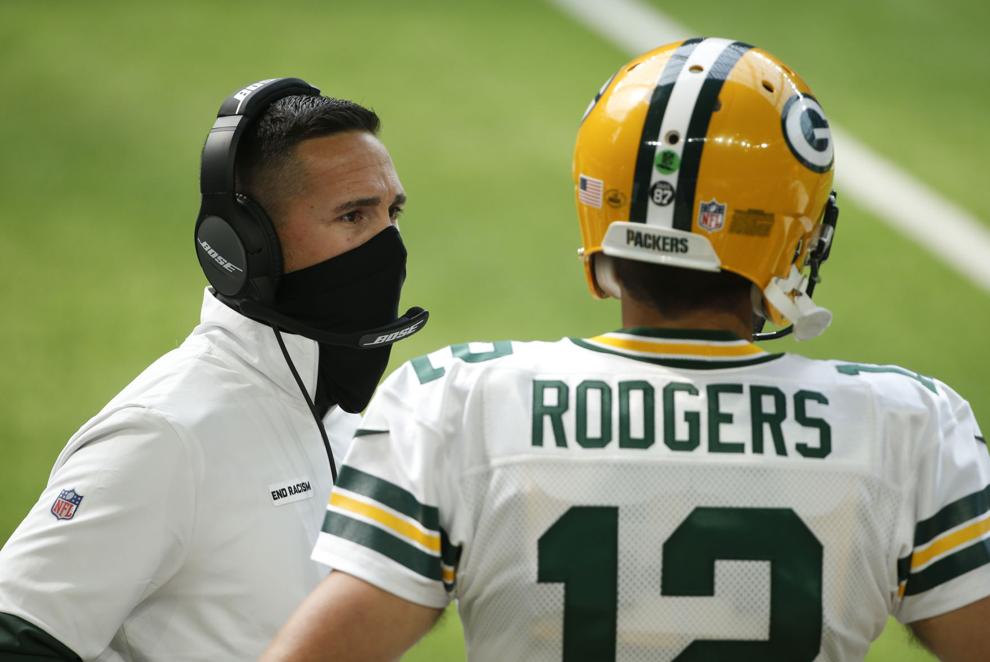 Packers 43, Vikings 34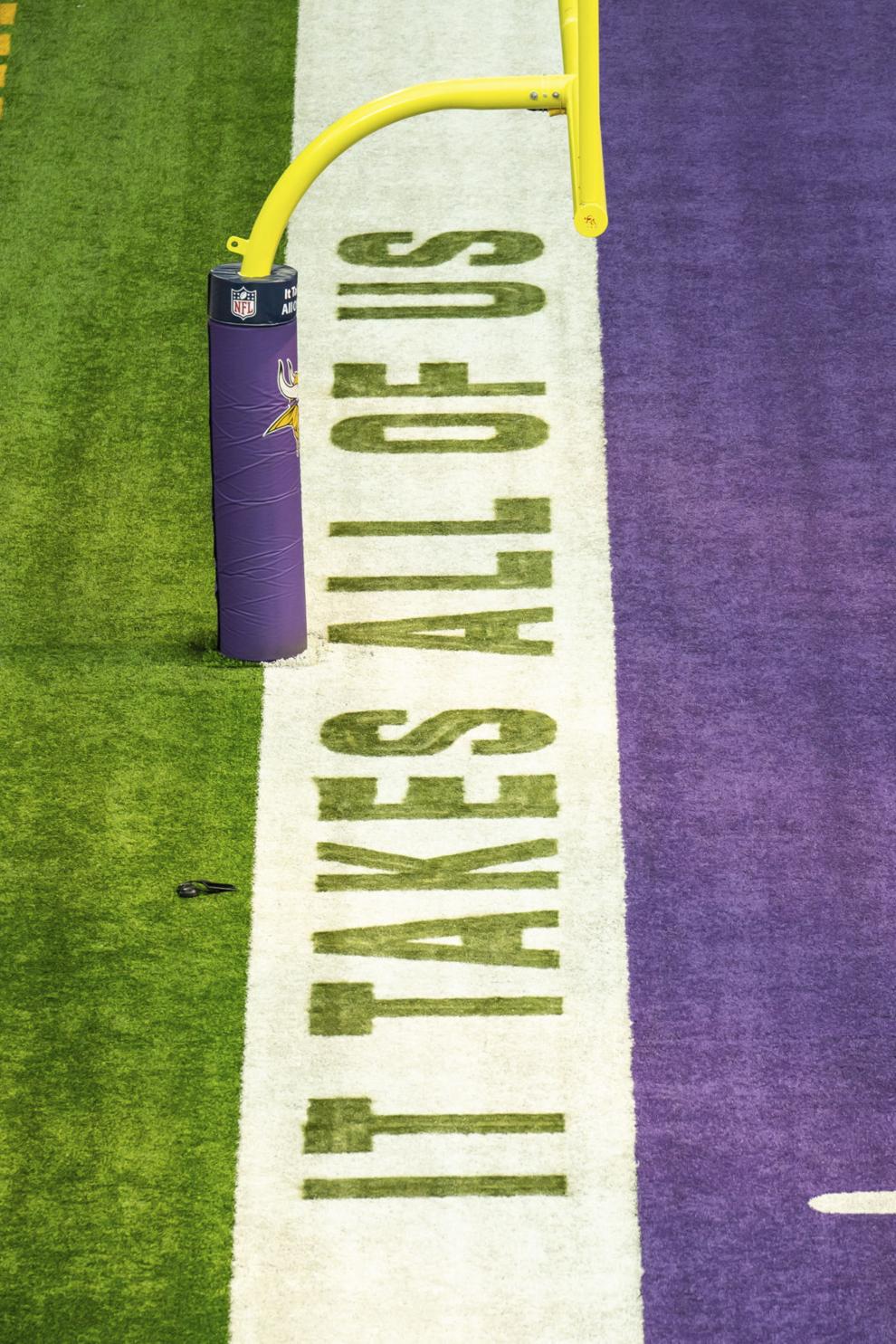 Packers 43, Vikings 34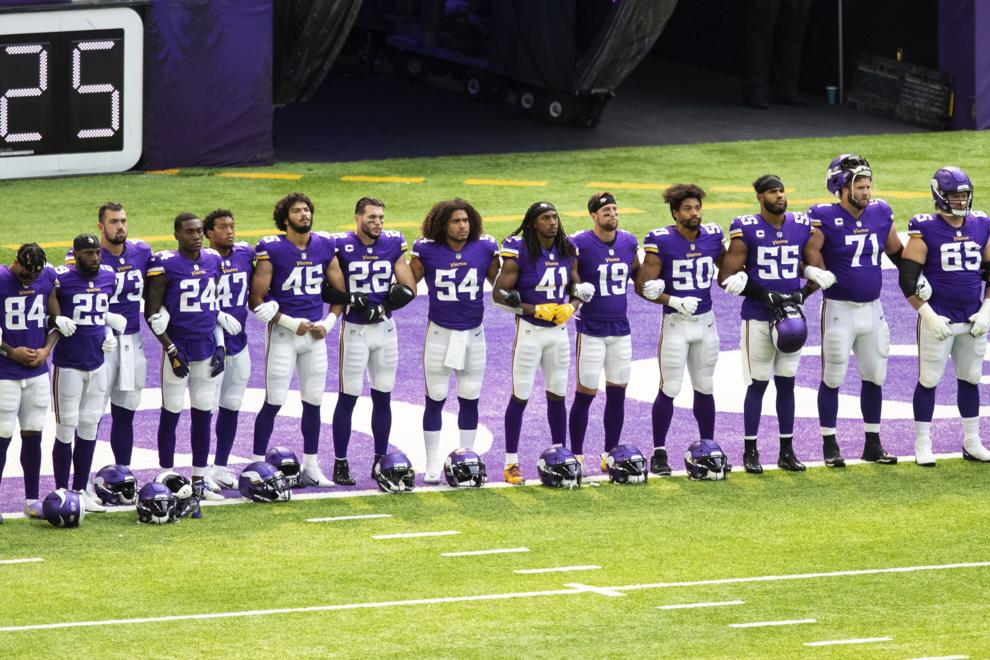 Packers 43, Vikings 34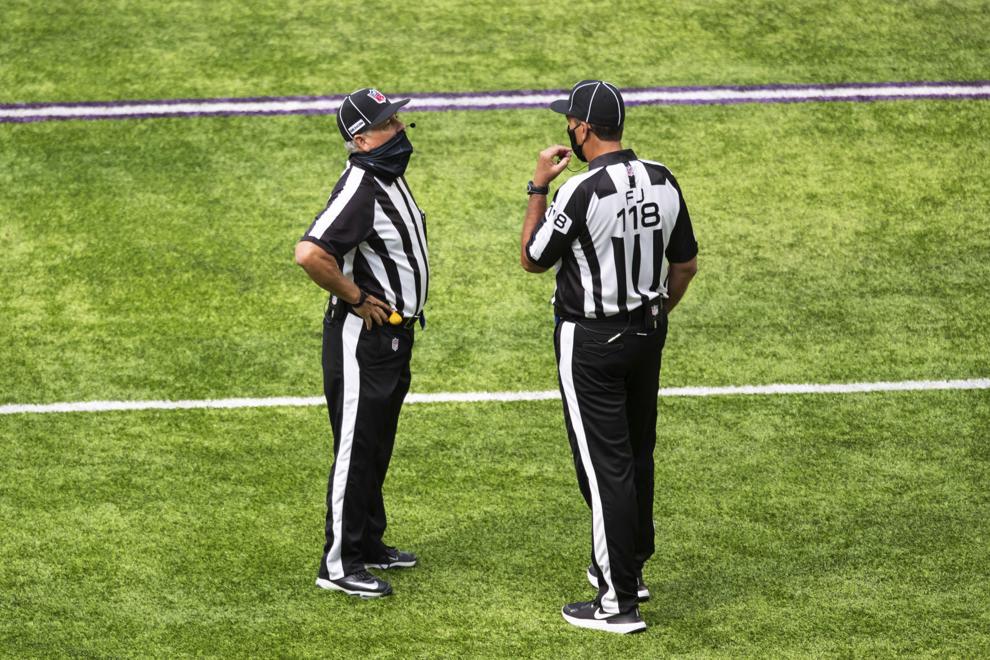 Packers 43, Vikings 34
Packers 43, Vikings 34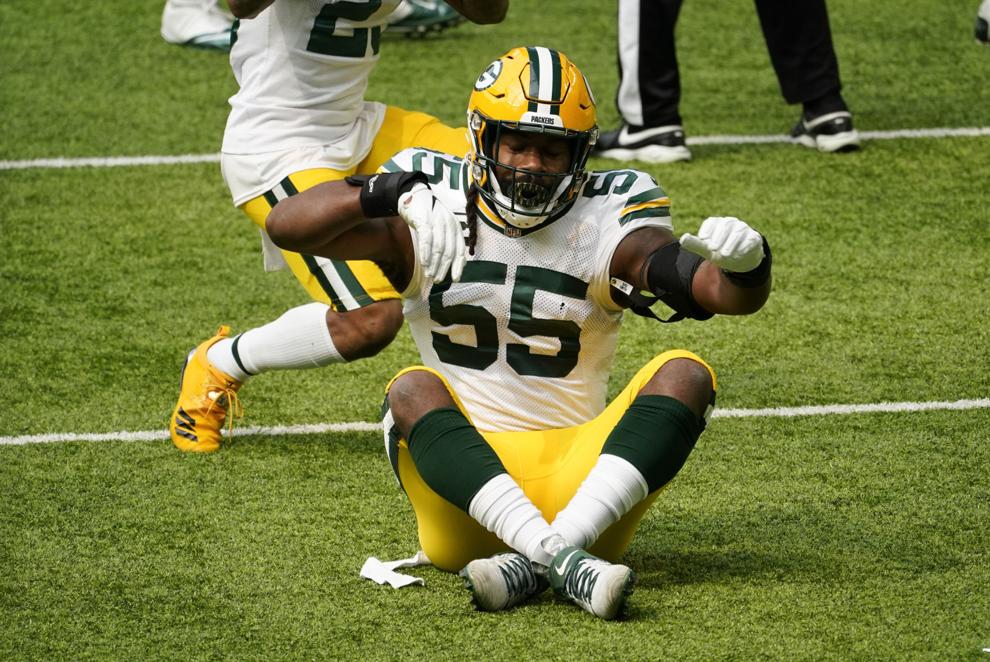 Packers 43, Vikings 34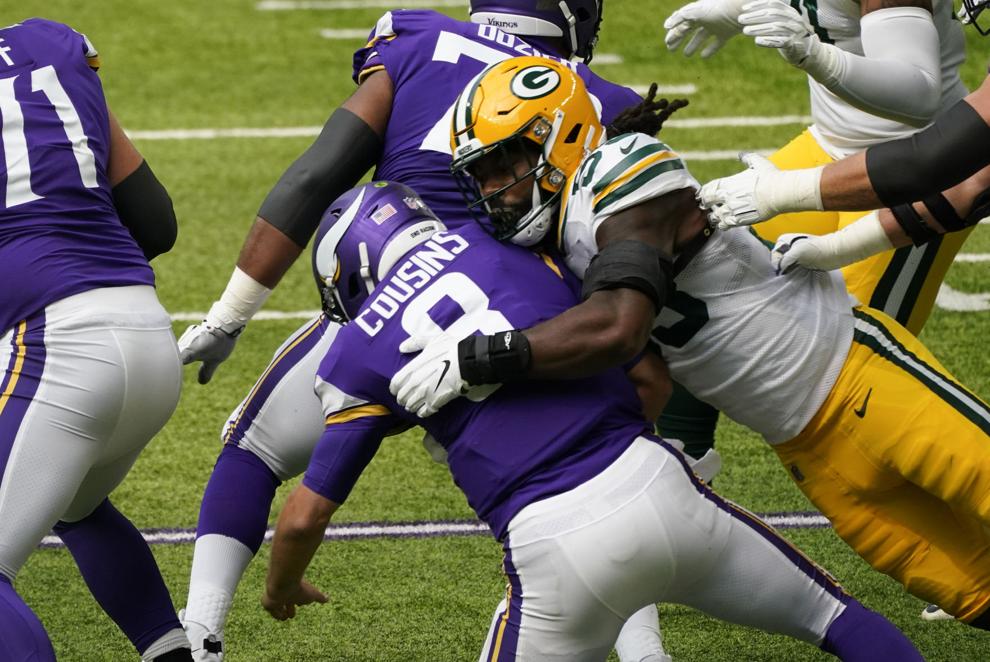 Packers 43, Vikings 34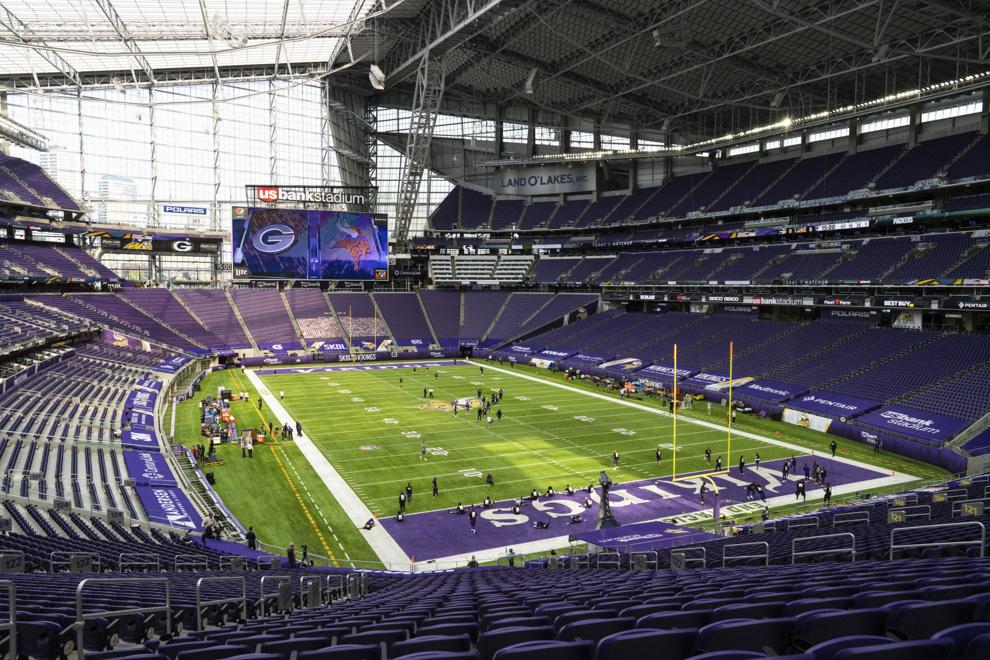 Packers 43, Vikings 34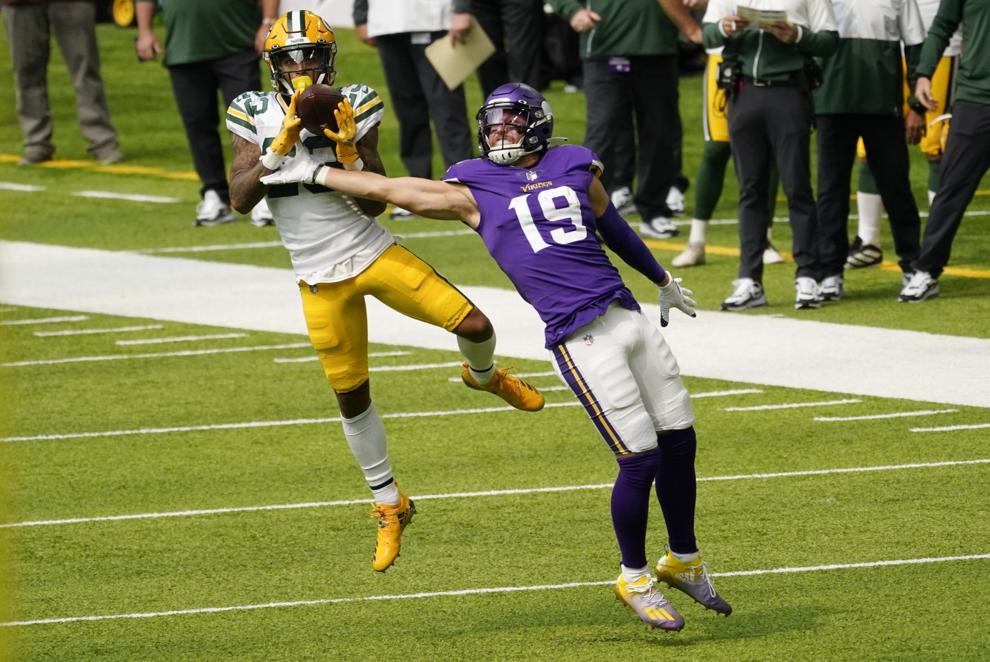 Packers 43, Vikings 34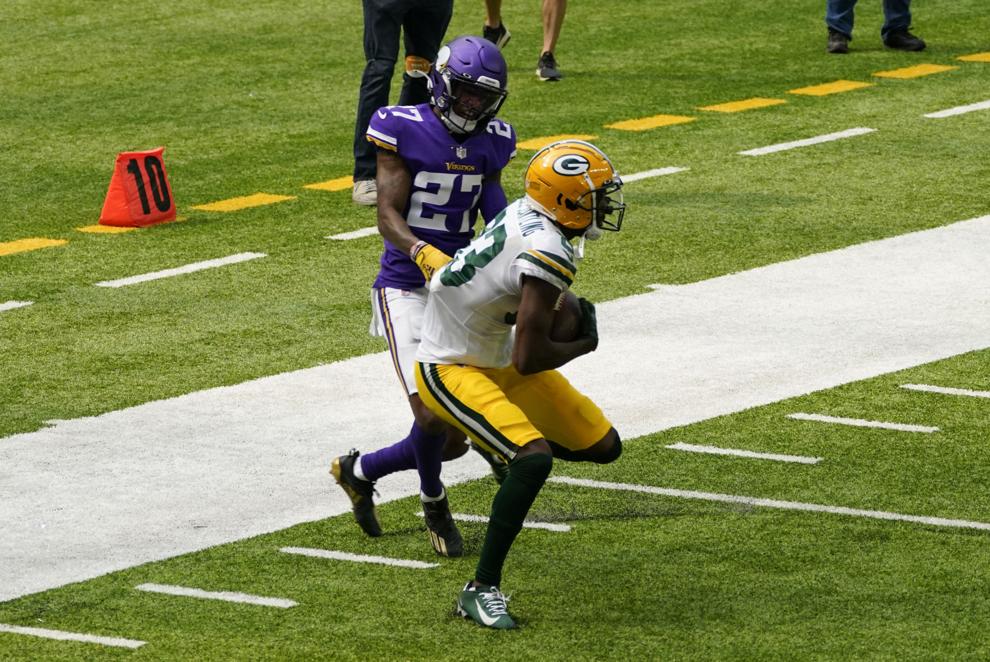 Packers 43, Vikings 34
Packers 43, Vikings 34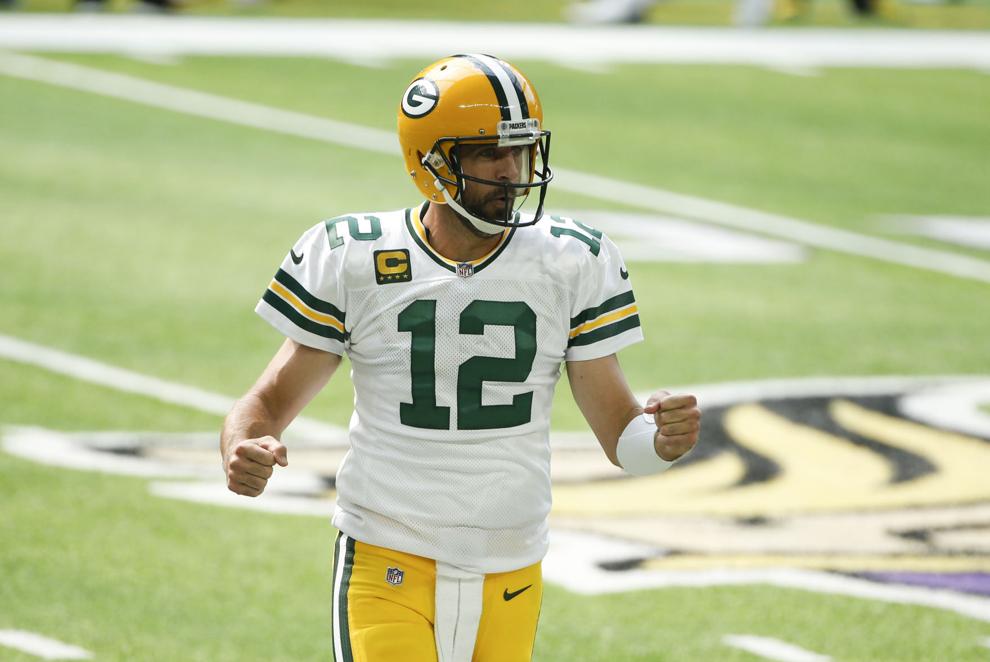 Packers 43, Vikings 34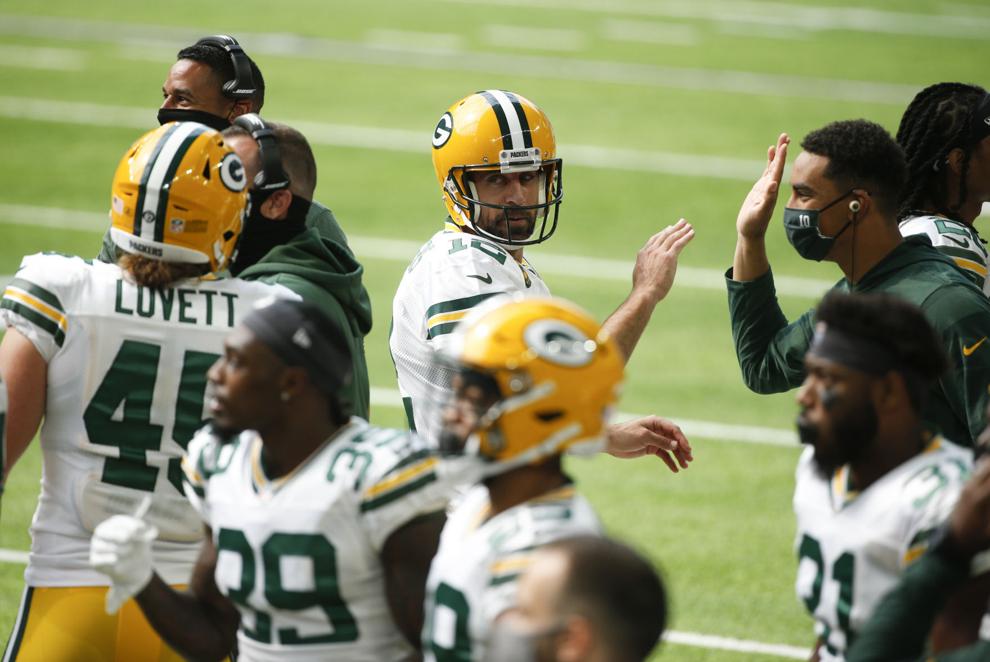 Packers 43, Vikings 34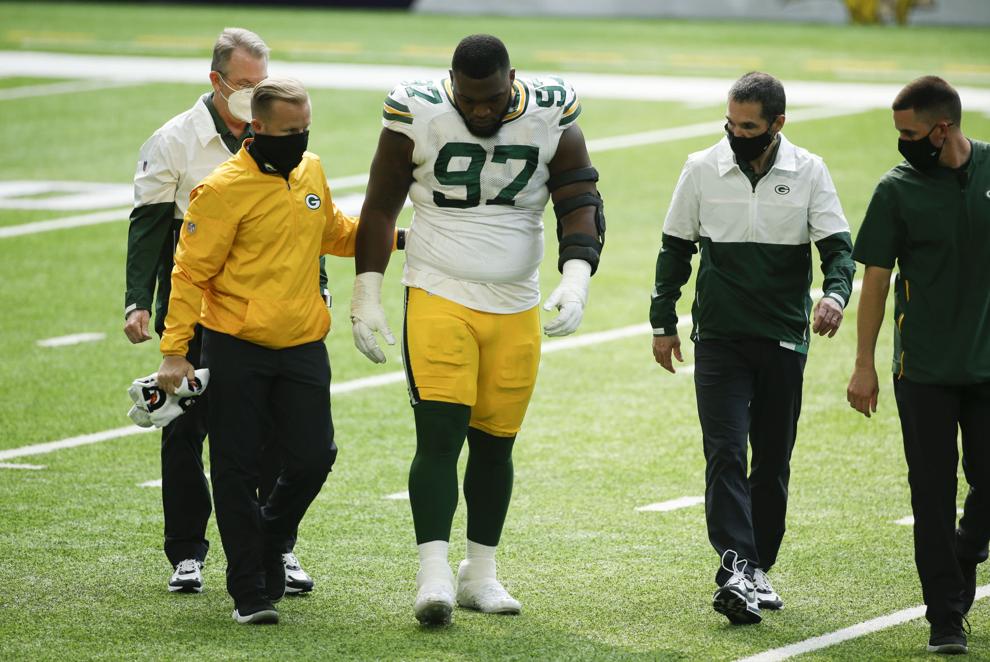 Packers 43, Vikings 34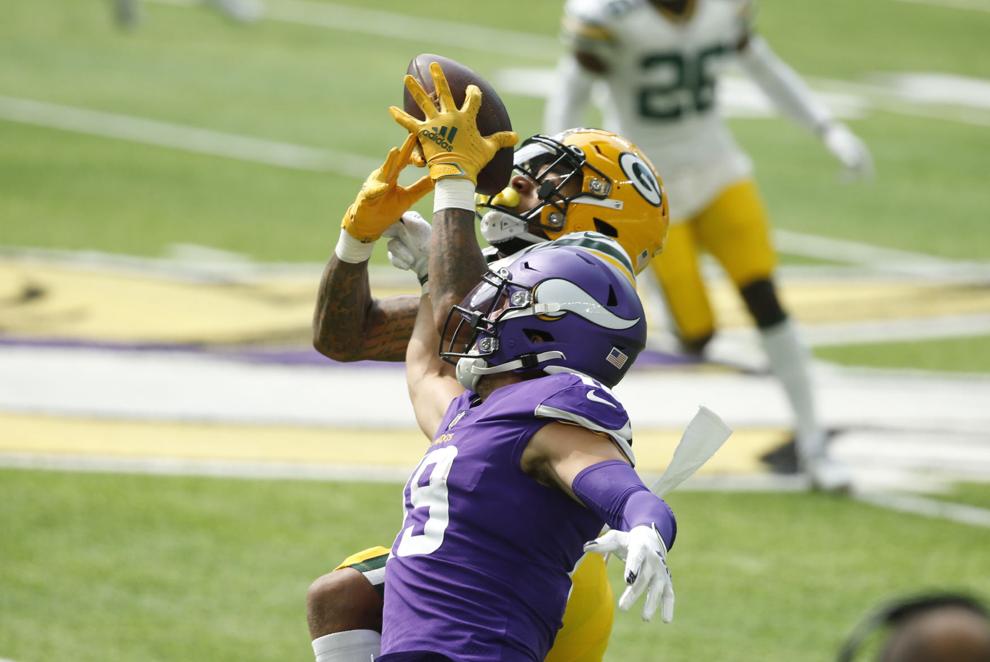 Packers 43, Vikings 34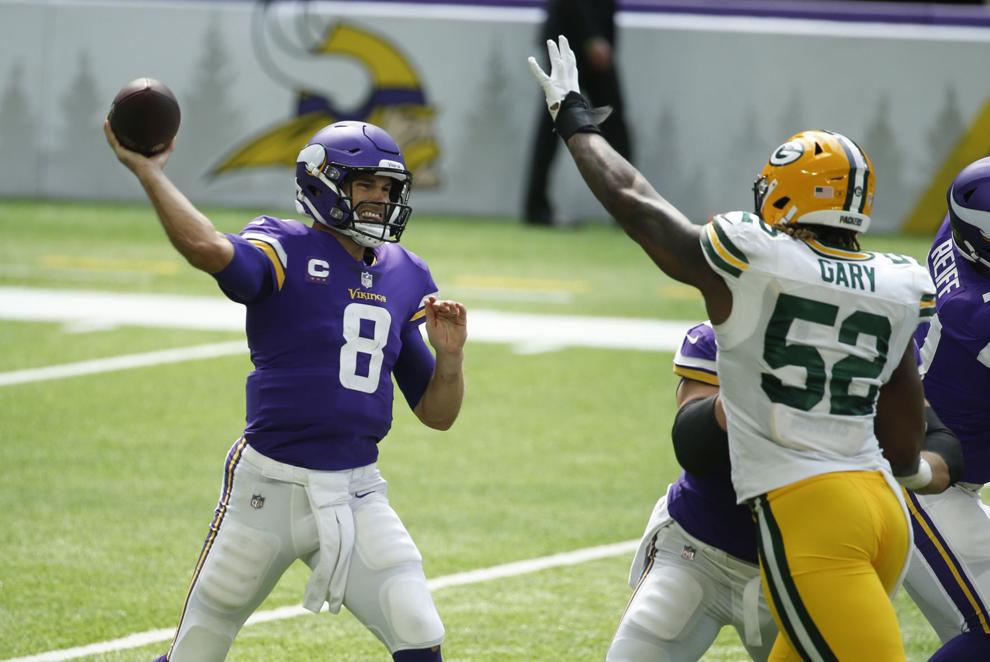 Packers 43, Vikings 34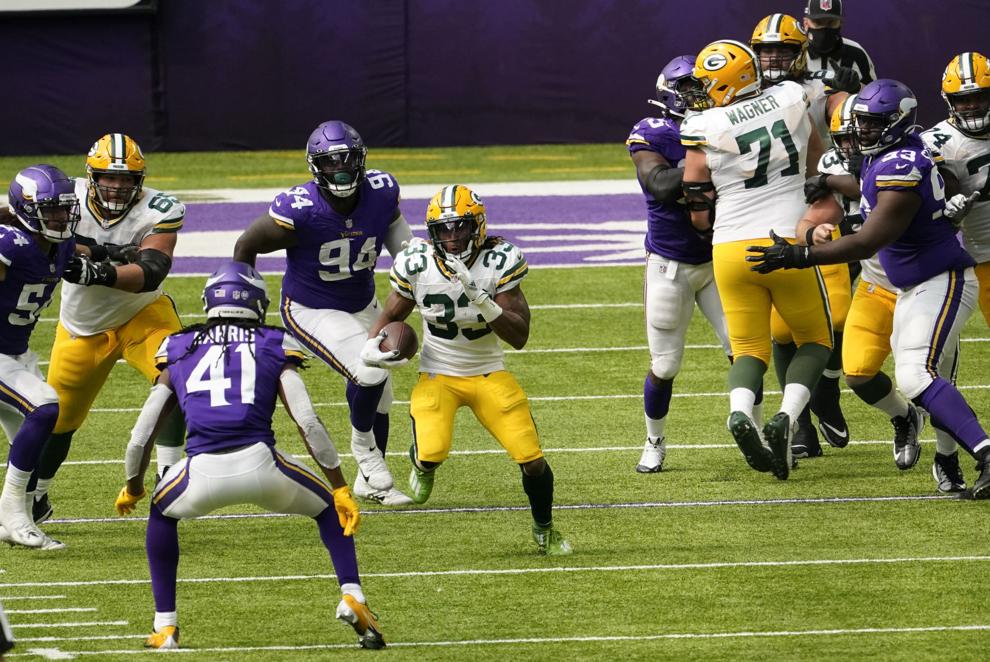 Packers 43, Vikings 34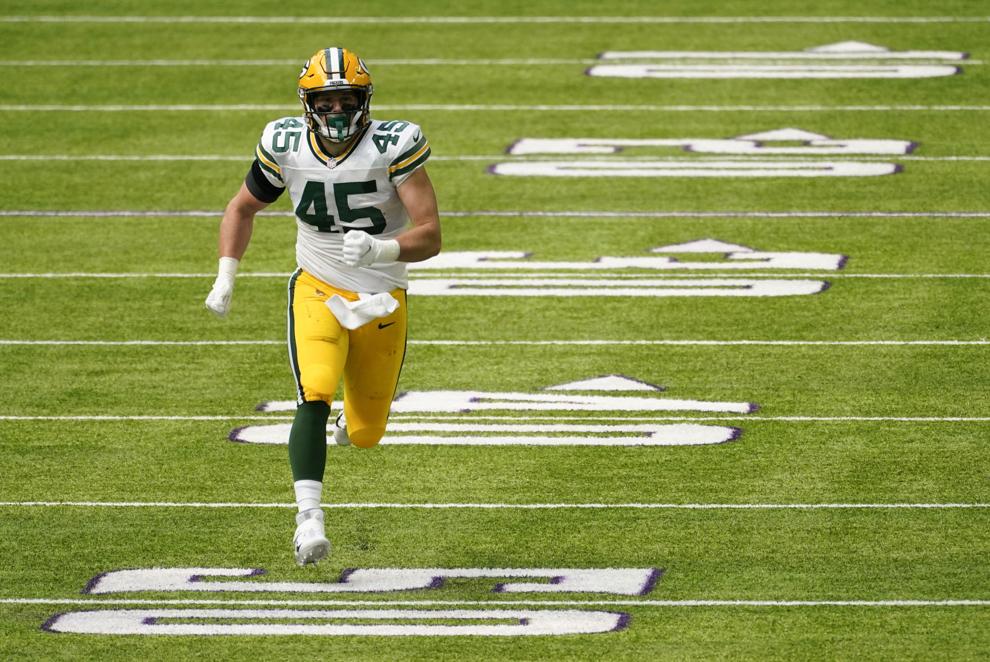 Packers 43, Vikings 34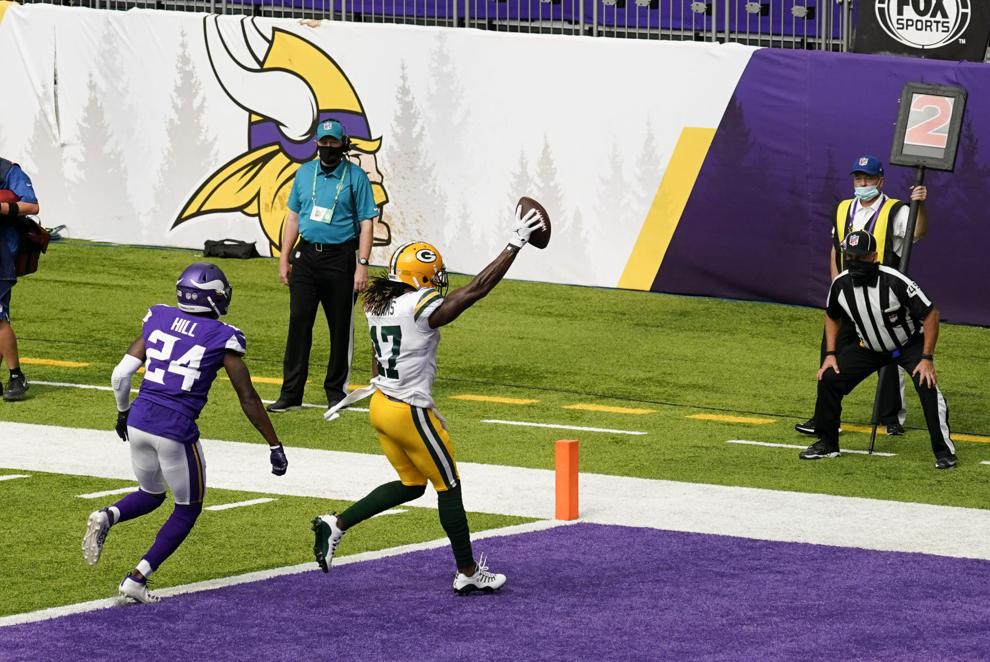 Packers 43, Vikings 34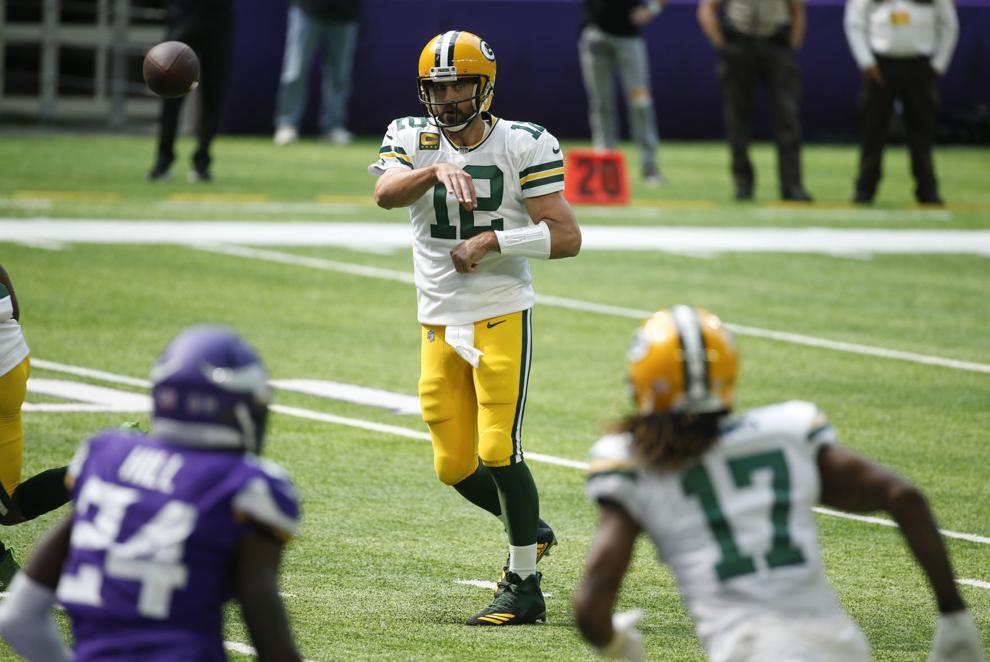 Packers 43, Vikings 34