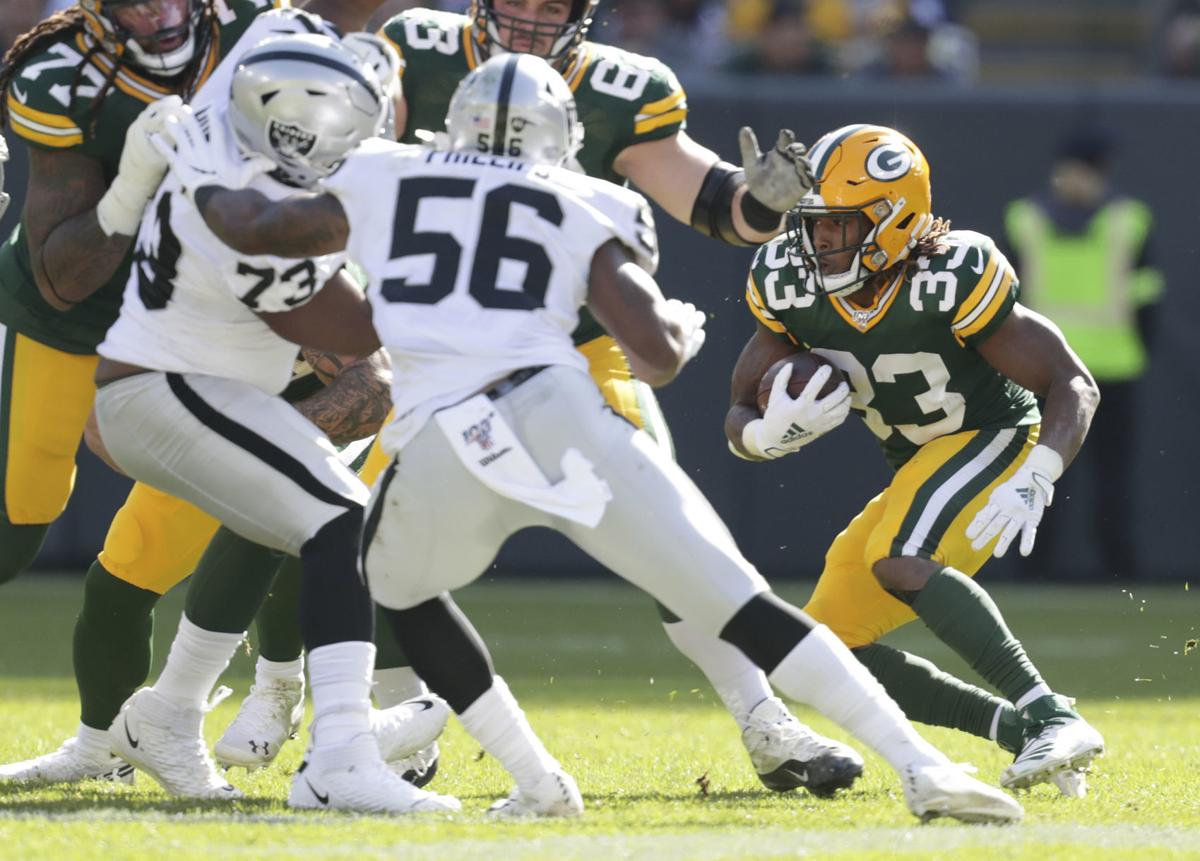 GREEN BAY — Throughout the spring — before he ruptured his Achilles' tendon playing pick-up basketball, anyway — Matt LaFleur could be found whizzing around the Green Bay Packers' practice fields, seemingly in a different location after each play.
One moment, the Packers rookie coach would be with the quarterbacks, discussing footwork or their progressions. The next, he'd be with the running backs, going over when they needed to sneak out of the backfield or where he wanted them on checkdowns. The next, he'd be downfield with a receiver, explaining the subtleties necessary at the top of a route.
At the time, LaFleur was in the midst of installing his new offensive system, meaning the macro view was still front and center in his players' minds. But the micro view mattered, too, and he was doing his best to emphasize that.
During Sunday's 42-24 victory over the Oakland Raiders at Lambeau Field, that attention to the finer aspects of operating within the scheme paid off in the Packers' most impressive offensive performance of the seven-game LaFleur era.
"I think just once you get the offense as a whole, you're able to focus more on the smaller things. You're not so worried about the bigger picture," running back Aaron Jones explained Monday afternoon.
Jones had just emerged from a film session in which he had watched the Packers offense dominate the Raiders. Quarterback Aaron Rodgers had achieved the maximum passer rating possible (158.3, after completing 25 of 31 passes for 429 yards and five touchdowns); eight receivers had caught at least two passes apiece; five players had been on the receiving end of Rodgers' touchdown tosses; and Jones, fellow running back Jamaal Williams and fullback Danny Vitale had combined for 10 receptions for 102 yards — including Jones' 21-yard TD catch — while rushing for a combined 55 yards on 15 carries.
"You know what you're doing now," Jones continued. "You know everything and channel your focus into those small, key details that'll take your game to the next level."
Going into the Packers' Sept. 5 season-opener at Chicago — and even after their 10-3 victory at Soldier Field that night — Rodgers kept repeating the same mantra about the offense: "It's going to be a work in progress." That progress came incrementally, and at times seemingly in fits and starts. But throughout the team's 5-1 start, there had been plenty of glimpses of what the offense could be.
Against the Raiders, though, something was different. Pass catchers — not just the receivers, but Vitale, Jones and tight end Jimmy Graham — found themselves wide open on multiple occasions. Rodgers, who seemed to be increasingly committed to getting the ball out on time and in rhythm as the offense dictated, was in prime form. And LaFleur, who had admitted to his own failings as a play-caller earlier in the season, was on top of his game.
The results? The Packers went 6-for-10 on third down (their best conversion rate all season); they scored touchdowns on all three trips to the red zone (putting them sixth in the 32-team league on the season); the unit surpassed 400 yards for the third time in four games; Rodgers threw for the fourth-most yards in a game in his career; and — oh, by the way — the offense thrived despite being without its most game-changing player, Davante Adams, for the third straight week because of a toe injury.
You have free articles remaining.
"That's the way we want it to look," Rodgers said. "I feel like this has been coming, I really do. I feel like we've been building. I've been feeling a lot more comfortable, and Matt's been feeling more comfortable with calling it for me and feeling when I'm in that rhythm and when to be aggressive and when to pull back.
"I thought the plan was really good. We had a really good third-down and red-zone plan. We've been struggling a little bit — well, a lot — on third down. We were a lot better on third down, I'd say. The red zone plan I thought was really solid, and we executed."
LaFleur smiled when reminded Monday afternoon of those spring organized team activity practices when he was all over the field and not coaching from a golf cart. He dismissed the notion that he was doing anything different from what other coaches do — "I think it's vital to any offense," he said — but what he thought of the offense's progression, he did allow that his players' execution of the details have been the difference of late.
"Any offense, any defense, the details are what separates (you) — it gets you from good to great, or just gets you a little bit better," LaFleur said. "These guys are starting to bank reps. And the more carryover that we can have from week to week — whether it's routes, concepts or whatever — I think it just sticks with them a little bit better and they start to see it versus different looks and can react accordingly when they get in the game.
"I thought our guys did do a good job of releasing off the line of scrimmage. I thought our quarterback did an outstanding job of getting through his progression, but I think our guys are starting to feel more comfortable and they're learning the details of whatever route they're running and it allows them to focus on, 'How do I beat certain techniques?' And I think that's what allows guys to get open."
For Jones, the other development has been the improved communication he's experienced, whether it's coach-to-player, player-to-coach or player-to-player. That effective back-and-forth then encompasses conversations about the details that are so important, and it all starts to build.
"It's definitely been a work in progress. Week 1, we definitely weren't where we wanted to be," Jones said. "But we knew we were going to continue to grow, we were continue to work our fundamentals in this offense, and I feel like that's one of the key things we've done. And, we've gotten our communication down pat. We're all on one page. And you see that out there.
"When communication is good, everything is good."
---
Photos: Packers crush Raiders as Aaron Rodgers turns in stellar performance
Packers 42, Raiders 24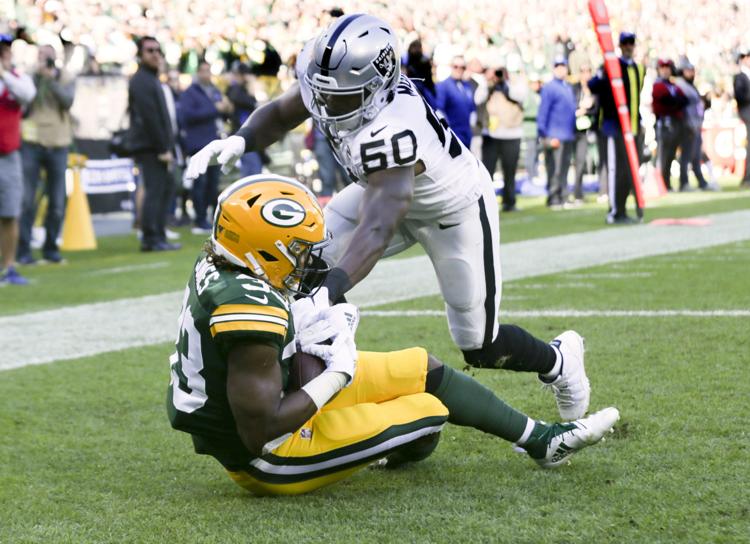 Packers 42, Raiders 24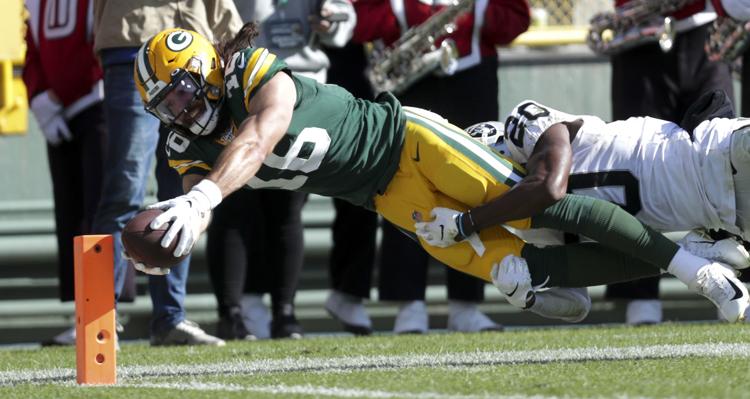 Packers 42, Raiders 24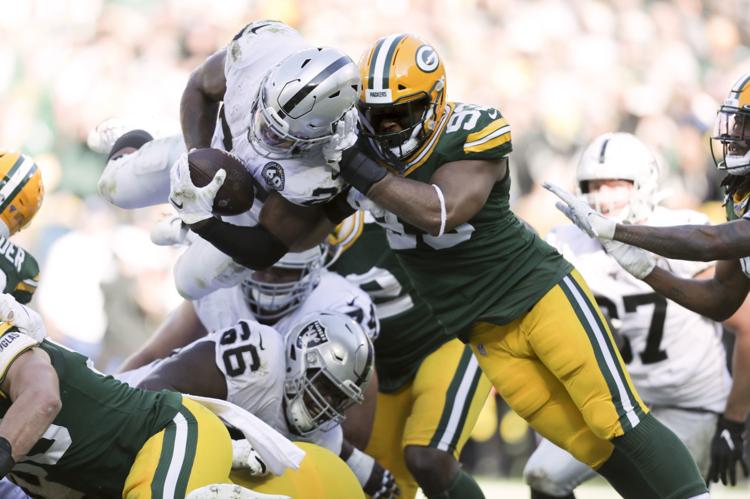 Packers 42, Raiders 24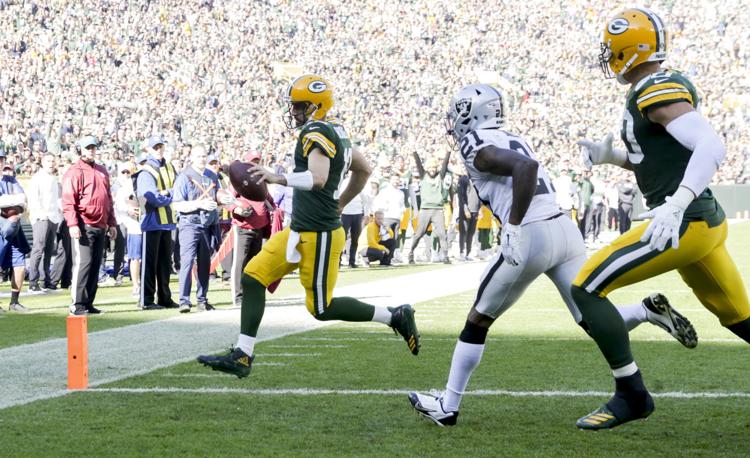 Packers 42, Raiders 24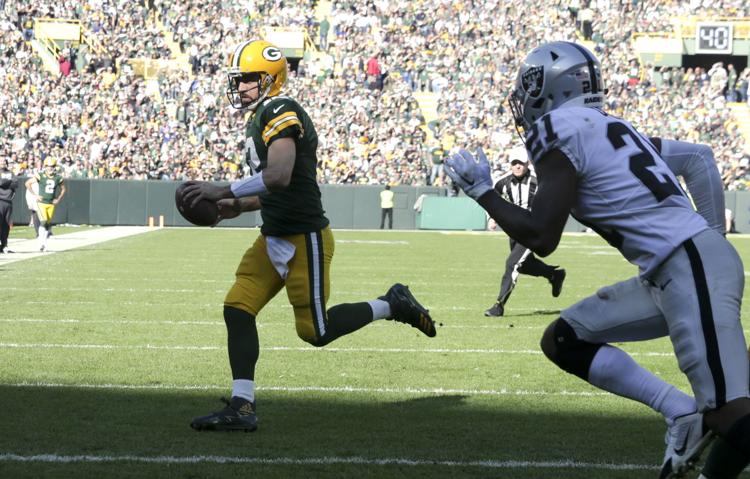 Packers 42, Raiders 24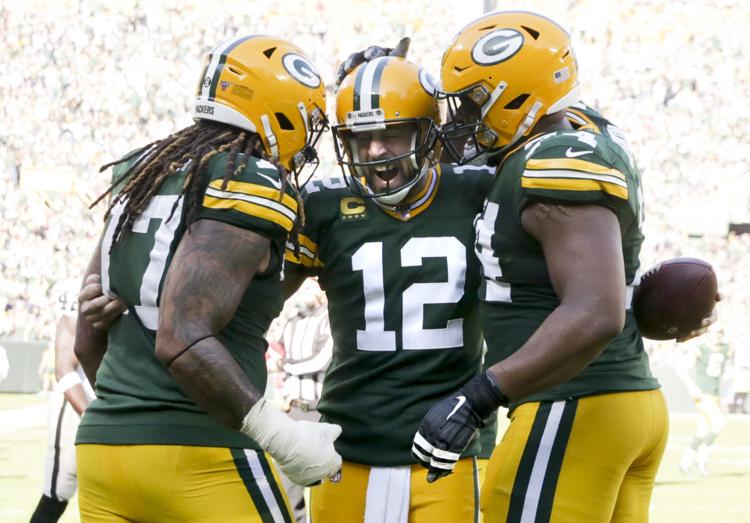 Packers 42, Raiders 24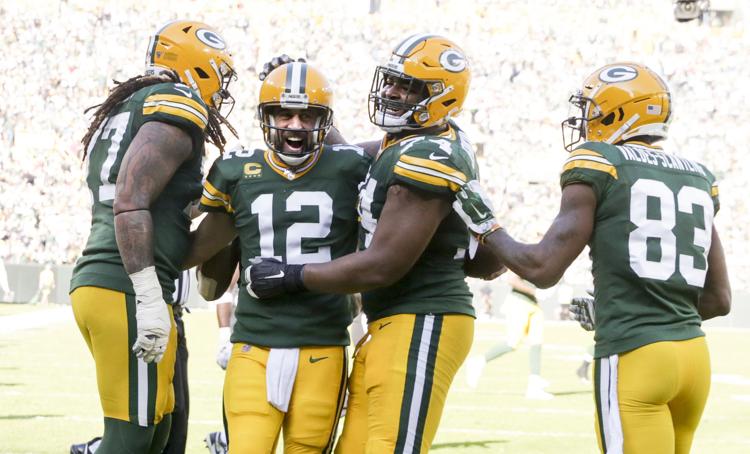 Packers 42, Raiders 24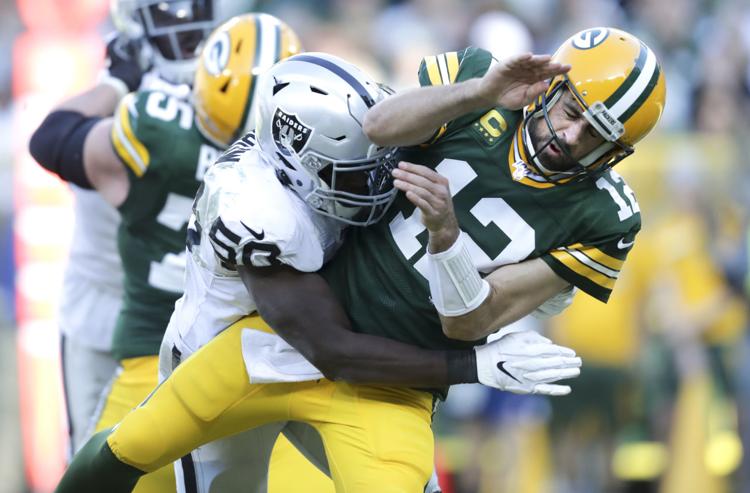 Packers 42, Raiders 24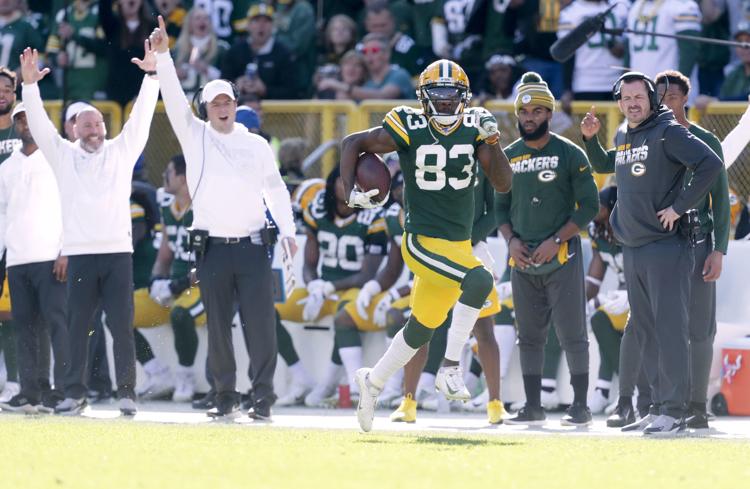 Packers 42, Raiders 24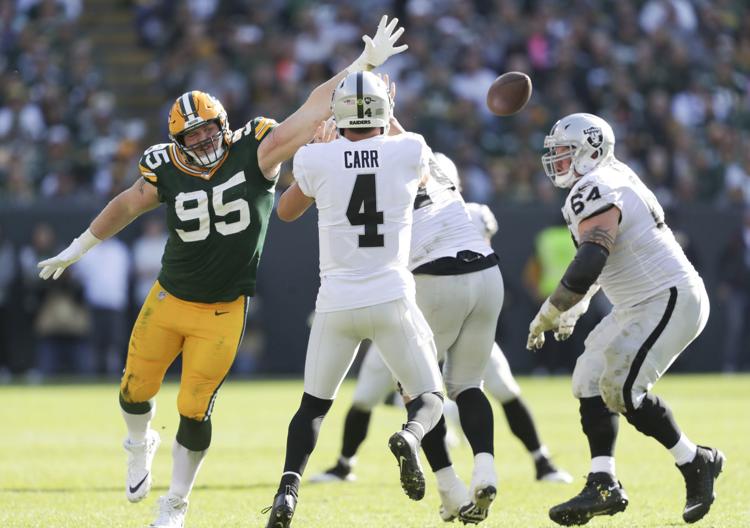 Packers 42, Raiders 24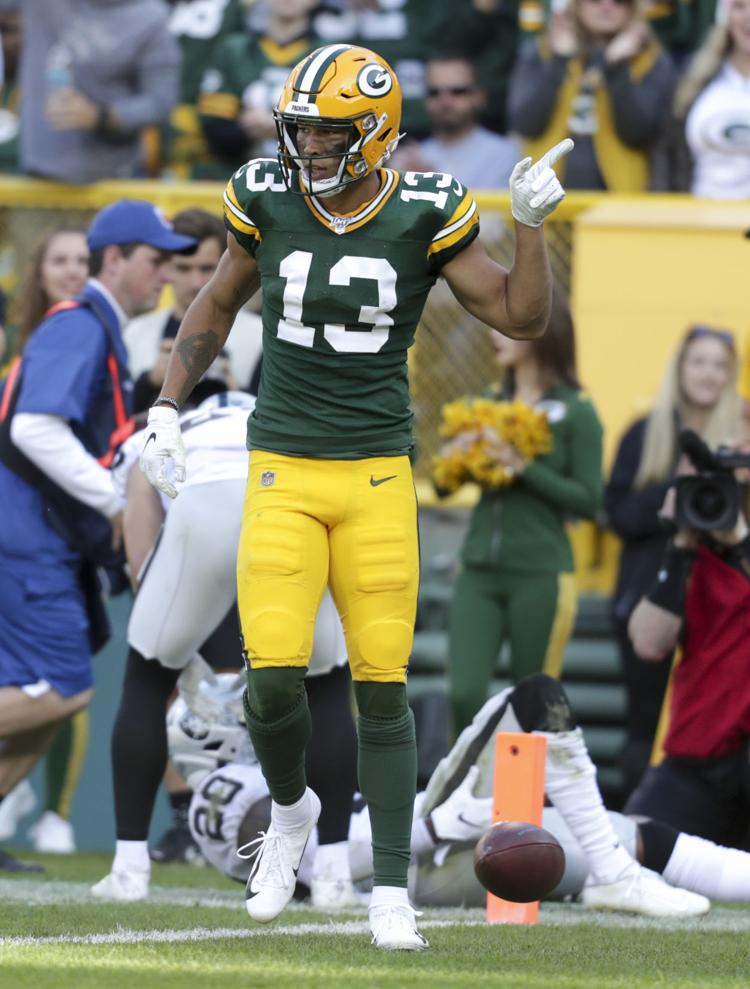 Packers 42, Raiders 24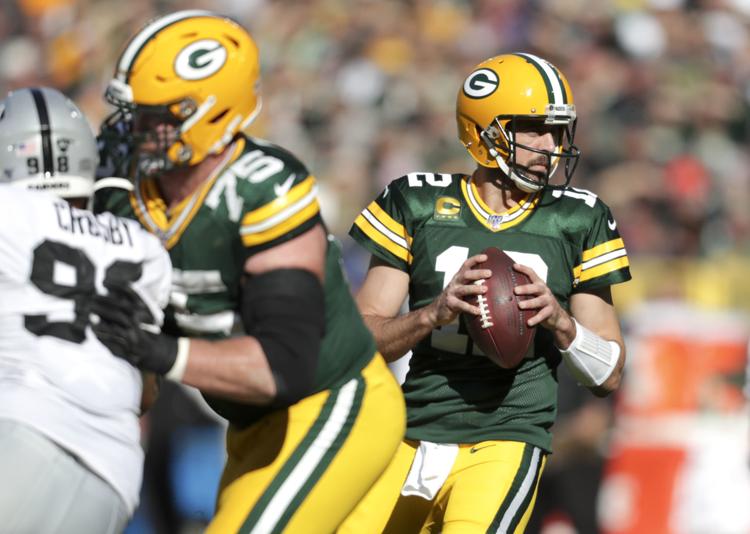 Packers 42, Raiders 24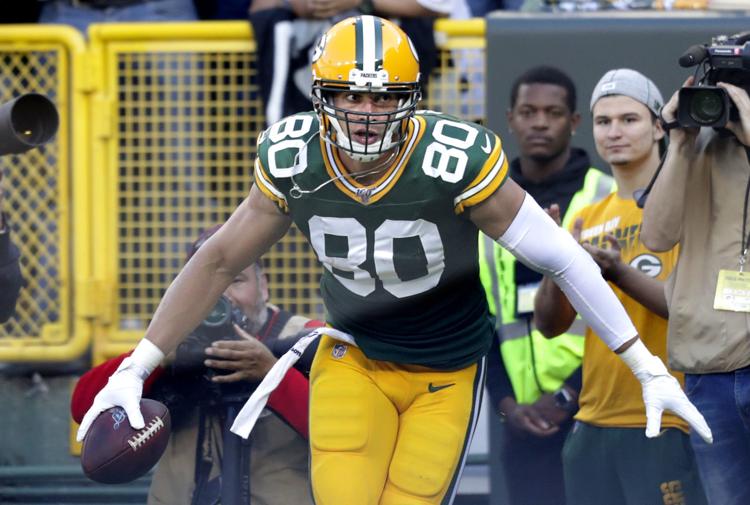 Packers 42, Raiders 24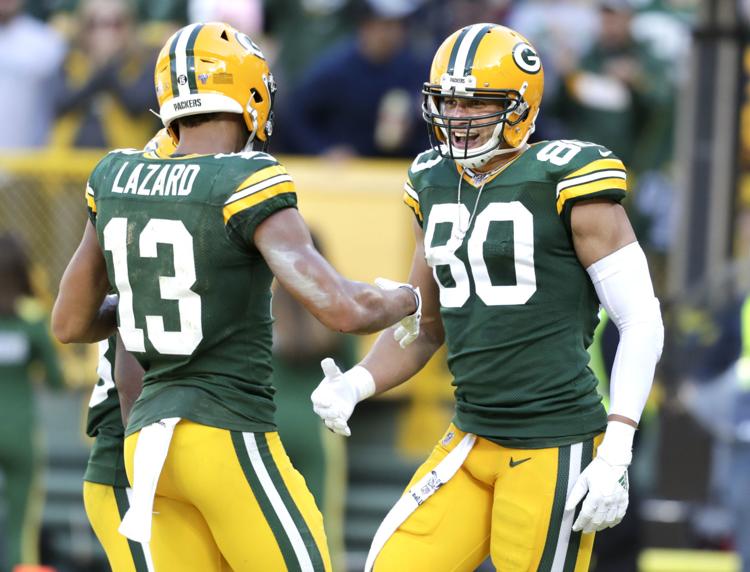 Packers 42, Raiders 24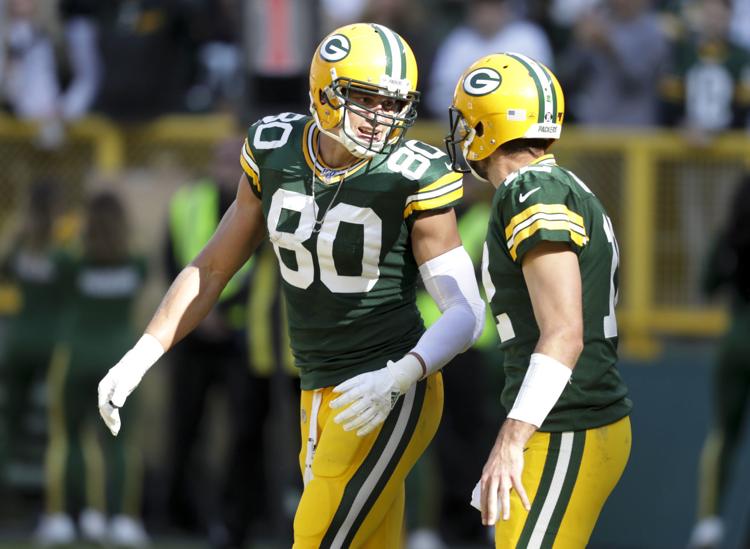 Packers 42, Raiders 24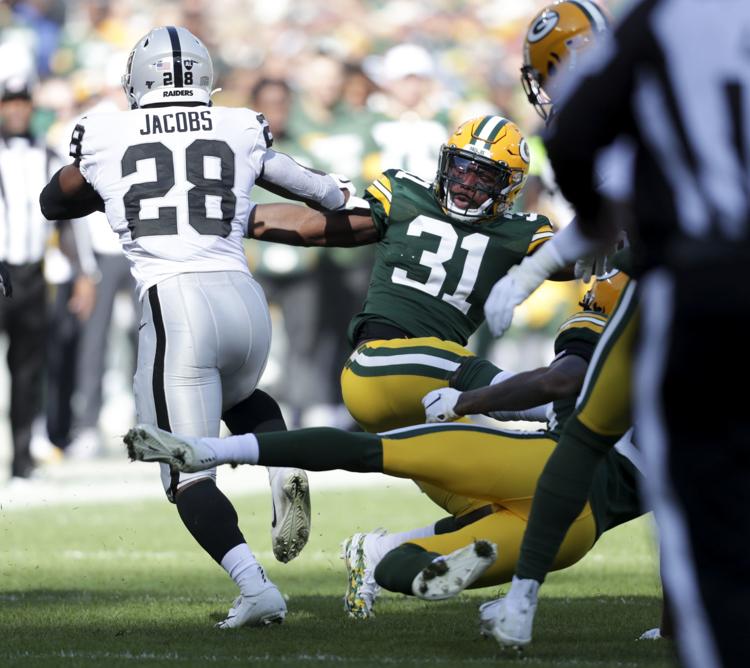 Packers 42, Raiders 24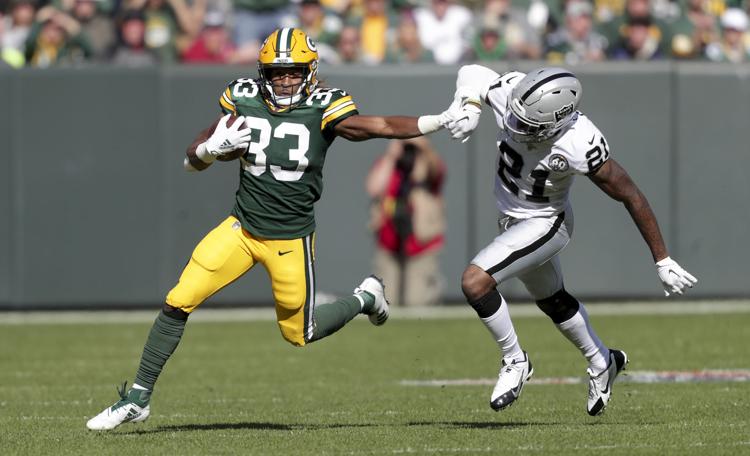 Packers 42, Raiders 24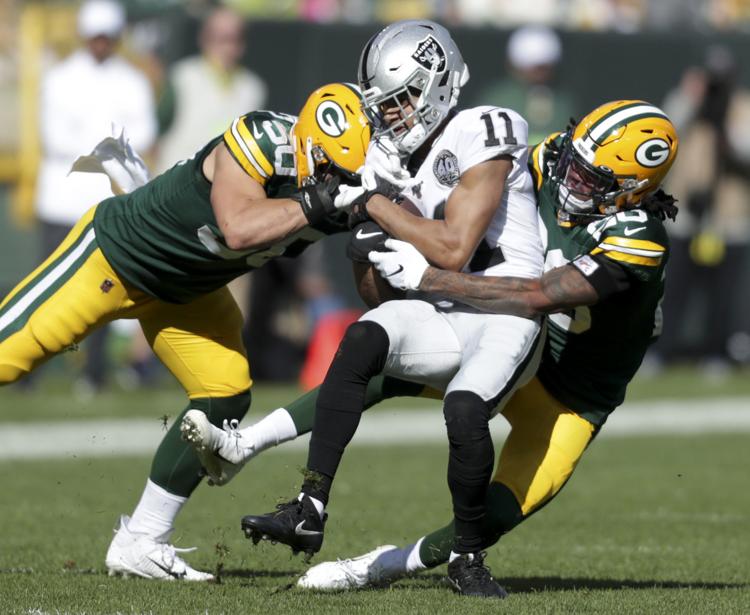 Packers 42, Raiders 24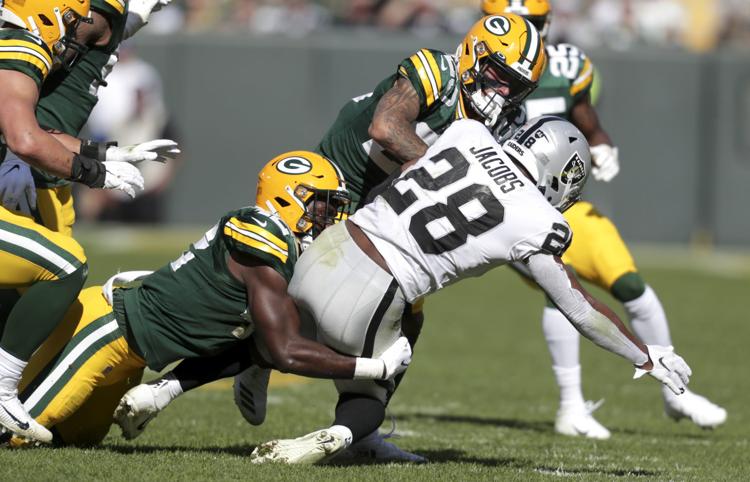 Packers 42, Raiders 24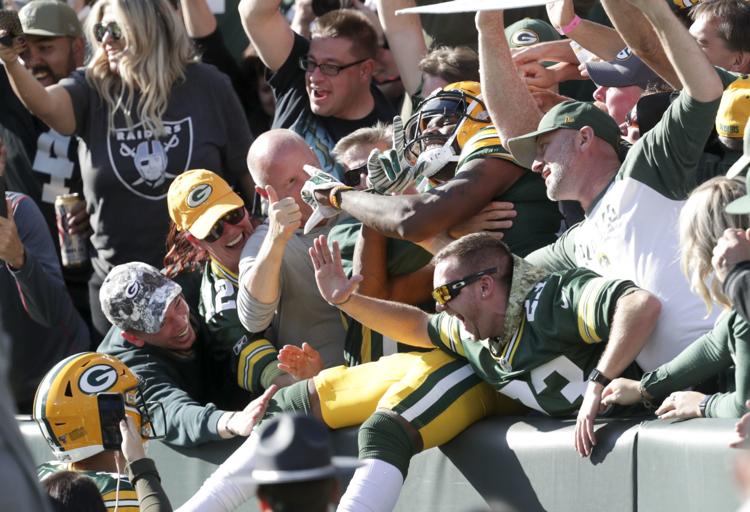 Packers 42, Raiders 24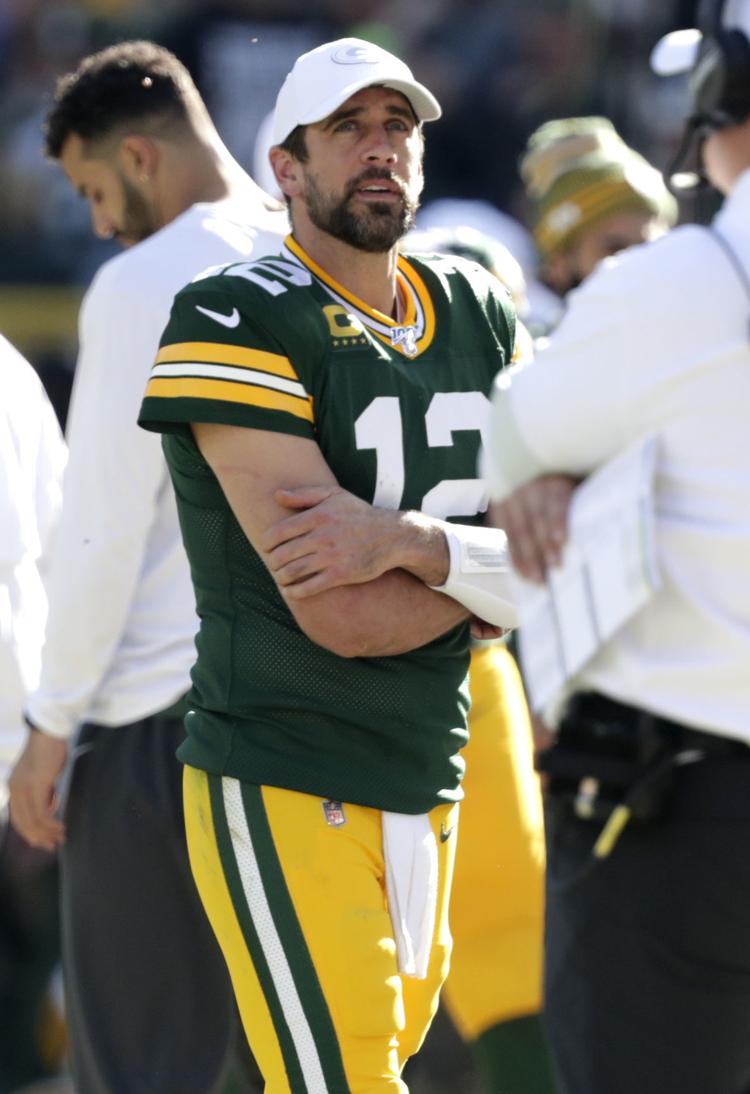 Packers 42, Raiders 24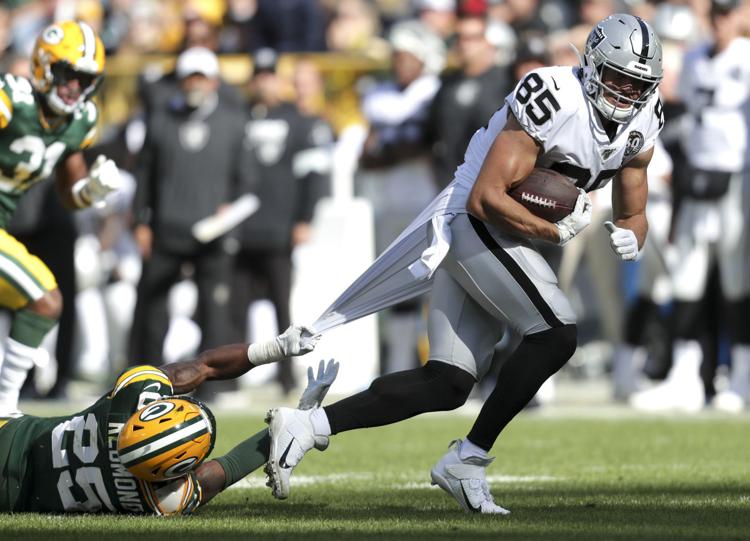 Packers 42, Raiders 24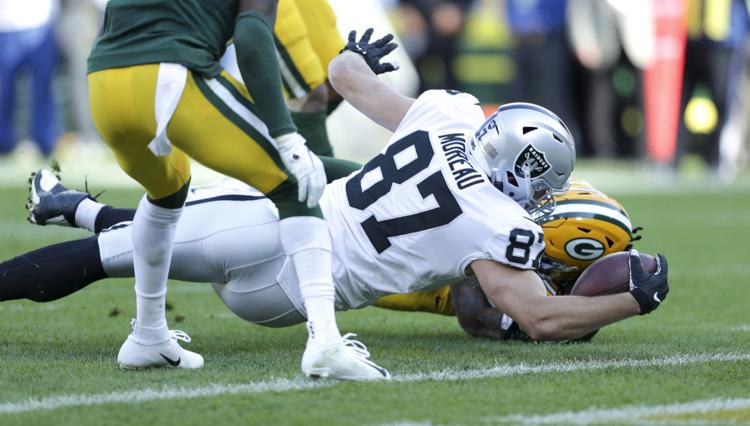 Packers 42, Raiders 24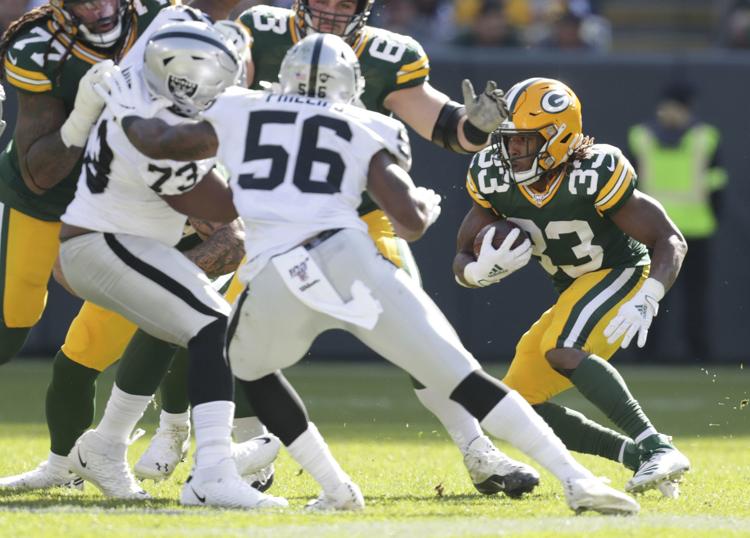 Packers 42, Raiders 24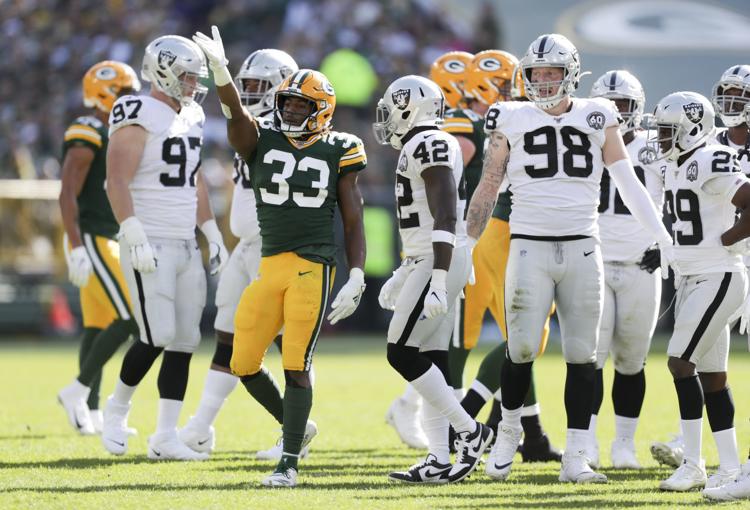 Packers 42, Raiders 24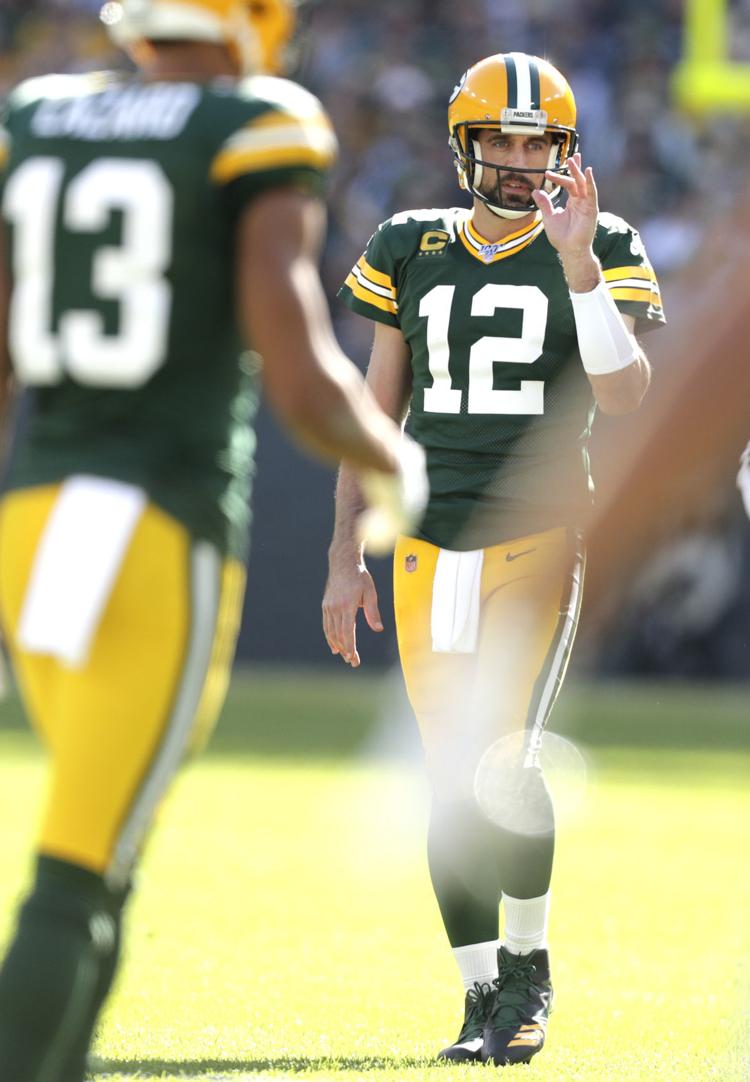 Packers 42, Raiders 24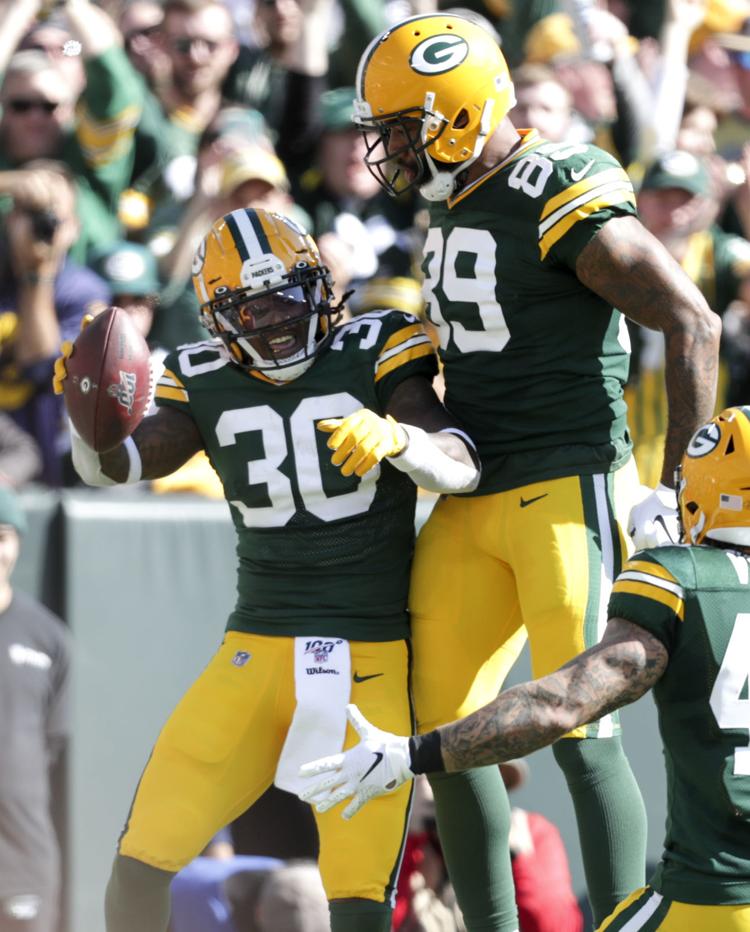 Packers 42, Raiders 24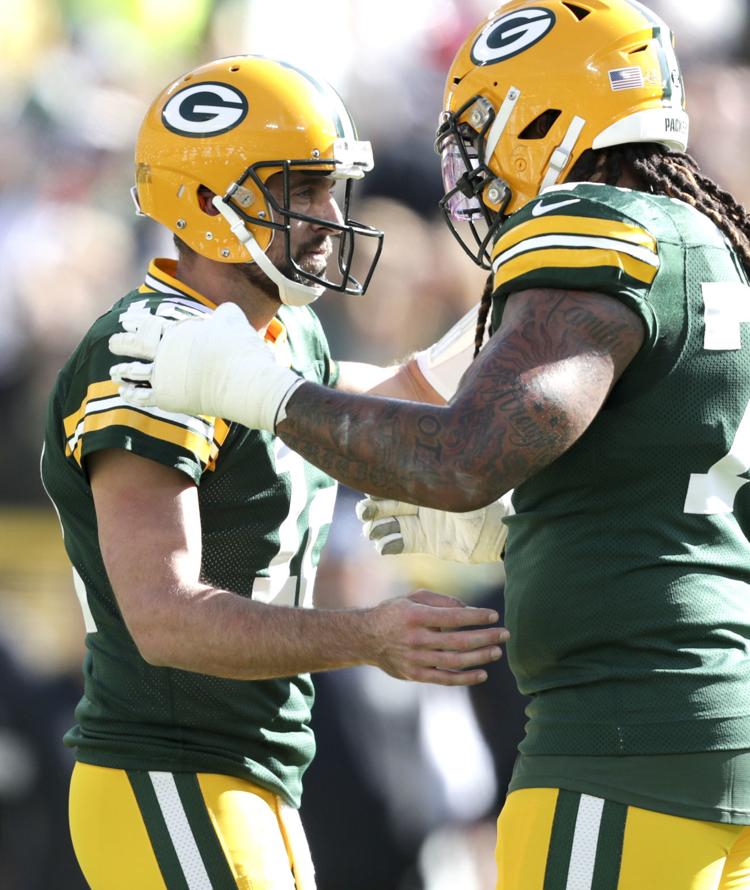 Packers 42, Raiders 24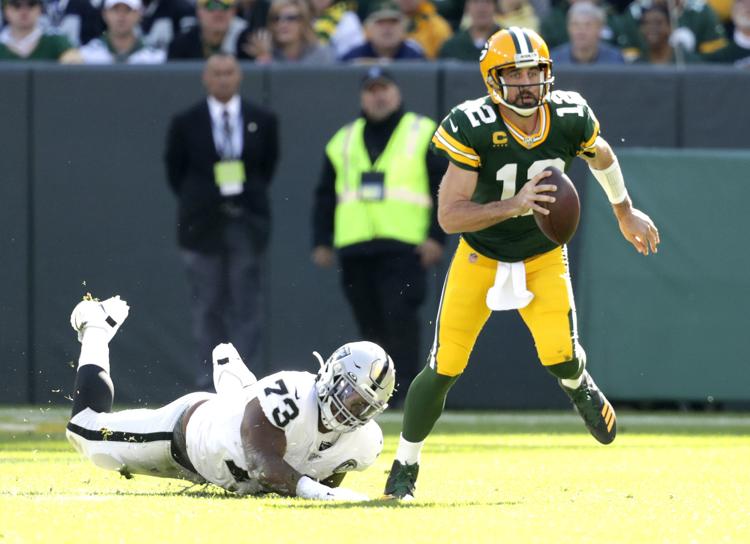 Packers 42, Raiders 24