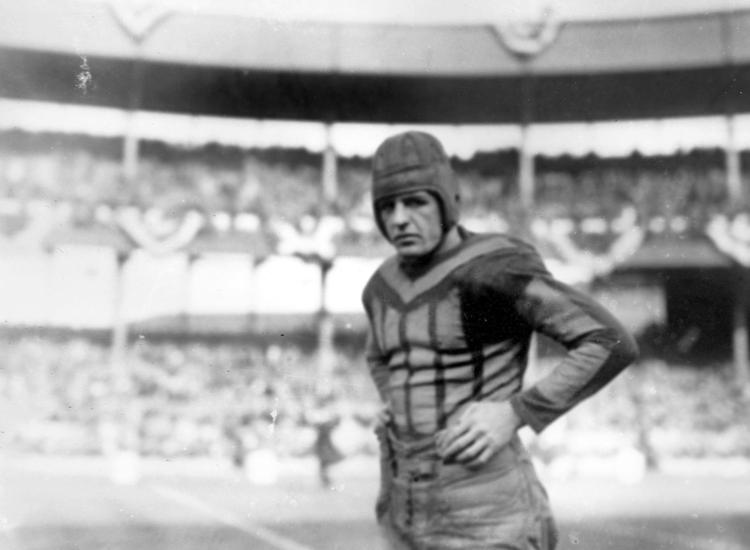 Alphabetically, and not by order of sales, Dallas, Green Bay, Pittsburgh, Seattle and New England are the NFL teams with the best-selling jerseys over the past five years. Competing for or winning championships certainly helps popularity. And some looks are simply built to last, making for an iconic look like the Oakland Raiders.
"When you say Raiders anywhere in the world, you think silver and black," said Amy Trask, former Raiders chief executive officer and now an analyst with CBS Sports.
The Raiders' look was so recognizable that owner Al Davis chose tradition when approached with the idea of pairing the black jersey with black pants or silver on silver — Color Rush years before the NFL unveiled that look in 2015. Trask says she smiled during those talks.
"He simply wasn't interested in doing that," Trask said. "Fair enough. His call. He was the owner. He heard us out. He listened to our presentation. He said no. And then I got in my parting words: 'Fair enough. But then when we don't maximize revenues in this area we can't bemoan the fact that we're not maximizing revenues in this area.'"
Stable ownership is a key to NFL teams keeping essentially the same look for decades. The Chicago Bears have been owned by the same family since George Halas attended the 1920 meeting where the NFL was organized, while the Packers have been publicly owned since 1923.
"They haven't really changed the look very much," Kendle said. "Whereas sometimes you get new owners that come in, they want to put their stamp on the organization. They want to freshen up the look, so to speak, and new uniforms or new looks that can identify that kind of change in regime."