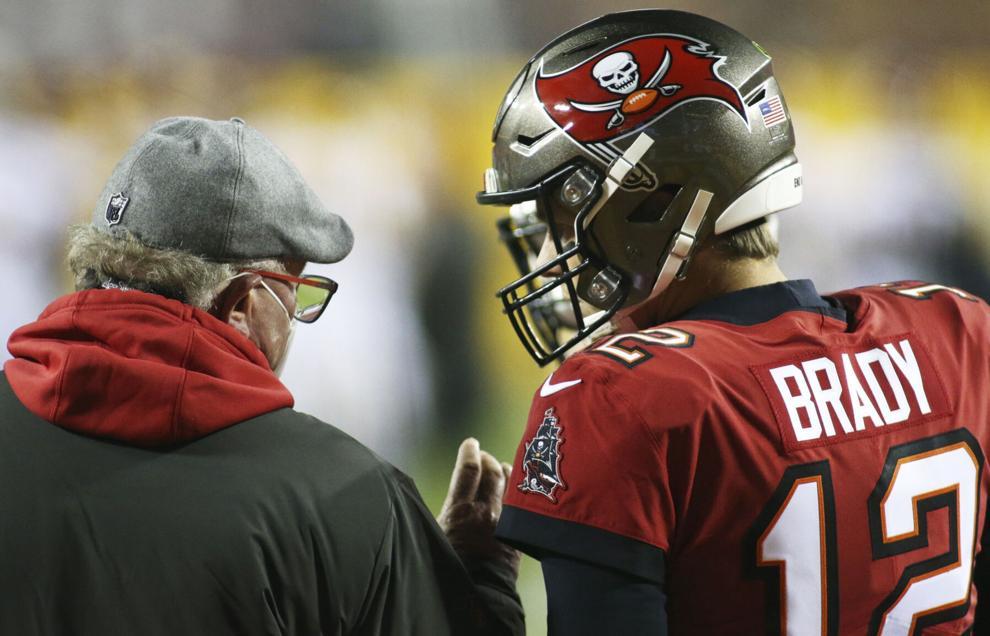 Buccaneers coach Bruce Arians is many things. A meteorologist is not among them. So when he insists that the game day forecast — 28 degrees at kickoff, light winds, no precipitation — won't be a factor for his team, it sounds like wishful thinking. After all, the Tampa-St. Petersburg area experienced its own fool temperatures throughout the week, with highs only reaching … the low 70s.
"I don't really consider 28 degrees cold. I grew up in the north, and we've got a lot of guys that've played in Green Bay and played in colleges up north," Arians insisted. "The weather won't affect the ballgame — I don't think — at all."
"You just have to have some mental toughness, wear some warm clothes and be ready to go," said Buccaneers quarterback Tom Brady, who played in plenty of cold-weather games during his two decades with the New England Patriots. "Yeah, it's chilly. That's January football in the Northeast, the Midwest. We'll be prepared. The team that plays the best is going to win, not the team that is the coldest. We're going to have to go out and play well, and we'll be challenged. It's going to be a great game."
Plenty of other opponents have sung the same song in the days leading up to cold-weather games at Lambeau Field, and while some of them have overcome the elements — the New York Giants in the 2007 NFC Championship Game come to mind — others have struggled with everything from the cold temperatures to the swirling winds to slippery footing. Even if the Buccaneers succeed with their mind-over-matter approach, Packers No. 1 wide receiver Davante Adams believes other issues will tilt the game in Green Bay's favor. Then, it'll be incumbent on the players to take advantage of it.
"With them being in Tampa, there's no way to simulate the cold weather or the snow. You can try as many things as you want, but it's about getting it right," Adams explained. "They may not slip every play, but it's about getting them to slip or not feel as confident with their footwork. … There's nothing you can do. You've got to wait 'til you're out there. You can walk around barefoot or with no shirt on in warmups and see if that does anything for you, but just based off the past, I wouldn't say that that has worked for anybody. That's one of the things I definitely try to use it to my advantage."