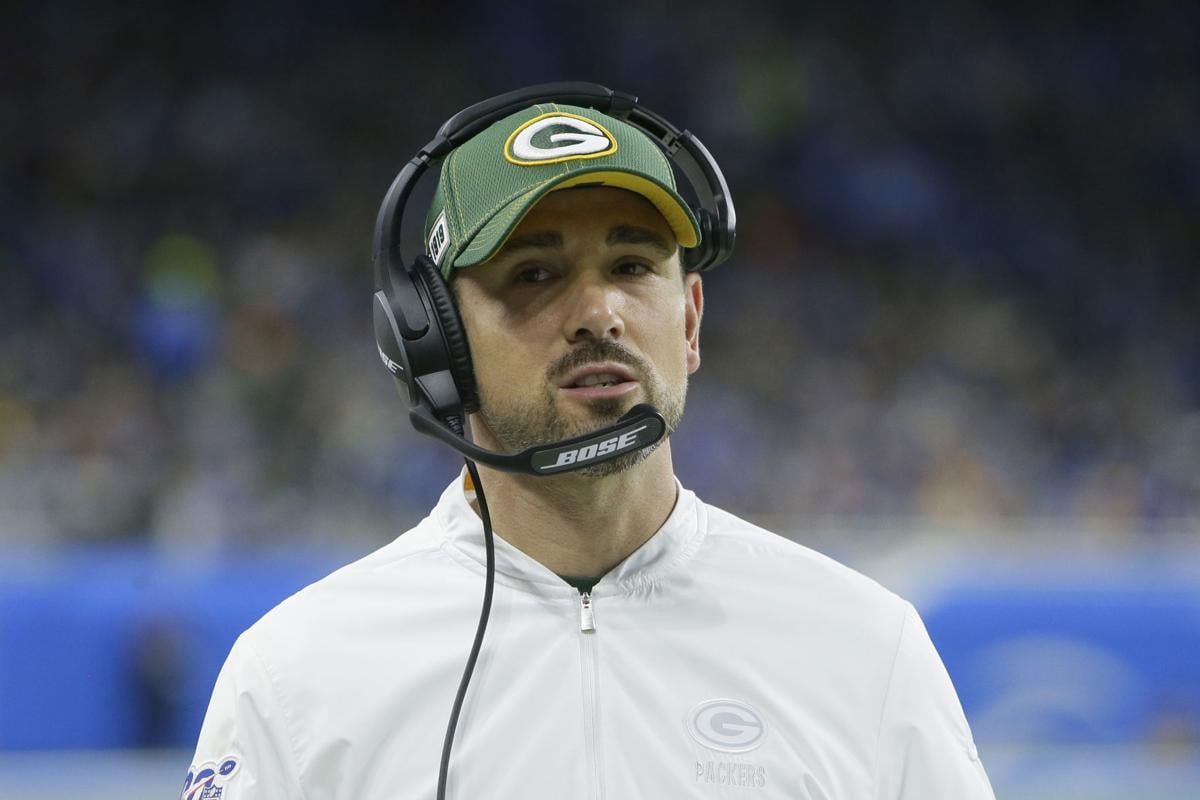 GREEN BAY — Matt LaFleur is going with one of his former coaching colleagues for the Green Bay Packers defensive coordinator job: Joe Barry.
An NFL source confirmed Saturday evening that the Packers coach had decided to hire Barry, who will be a defensive coordinator for the third time in his NFL coaching career. ESPN.com was first to report Barry had been offered the job.
LaFleur and Barry first crossed paths with the Los Angeles Rams in 2017, when LaFleur was the offensive coordinator under coach Sean McVay and Barry was the team's assistant head coach and linebackers coach.
The 50-year-old Barry inherits a defense that finished ninth in the 32-team NFL in total defense (334 yards per game) and tied for 13th in scoring defense (23.1 points per game) in 2020 under Mike Pettine, who was not retained after his contract expired following the season-ending 31-26 loss to the Tampa Bay Buccaneers in the NFC Championship Game on Jan. 24.
The Packers did not officially announce Barry's hiring because his deal had not been finalized.
Barry spent four seasons with the Rams before leaving last month to join the Los Angeles Chargers after Rams defensive coordinator Brandon Staley was hired as the Chargers' new head coach. Barry was set to serve as the Chargers' linebackers coach and defensive passing-game coordinator under Staley. The Rams hired former Atlanta Falcons interim head coach Raheem Morris to replace Staley as defensive coordinator.
The Rams had the NFL's No. 1 defense in 2020, leading the league in both scoring defense (18.5 points per game) and total defense (281.9 yards per game) before the Packers' 32-18 victory in the NFC divisional playoffs.
According to ESPN.com, Barry was one of at least nine candidates who interviewed for the job, along with Leonhard, Packers defensive backs coach Jerry Gray, Cleveland Browns defensive line coach Chris Kiffin, New Orleans Saints defensive line coach/assistant head coach Ryan Nielson, Philadelphia Eagles defensive line coach/defensive run-game coordinator Matt Burke, Washington Football Team defensive backs coach Chris Harris, Rams safeties coach Ejiro Evero and Falcons senior assistant Bob Sutton.
Sports Illustrated reported Harris was the runner-up to Barry after Leonhard turned the job down.
Barry's previous two stints as a defensive coordinator did not yield statistical success, though its reasonable to wonder how much of that was a function of the lack of talent on those teams as compared to the effectiveness of Barry's scheme.
Barry's first coordinator job was in 2007 and 2008 with the Detroit Lions, where his defenses finished 32nd — dead last in the NFL — in total defense and scoring both seasons under coach Rod Marinelli. The 2008 Lions team went 0-16. Barry had coached the Buccaneers' linebackers from 2001 through 2006 before Marinelli hired him in Detroit.
Barry went back to coaching linebackers for the Buccaneers (2009), then coached linebackers at the University of Southern California (2010) and the San Diego Chargers (2011 through '14) before serving as Washington's defensive coordinator under Jay Gruden in 2015 and 2016.
Barry's 2015 defense finished 28th in total defense and 17th in scoring defense as Washington won the NFC East at 9-7 before losing an NFC wild card playoff game at home to the Packers. His 2016 defense finished 28th again in total defense and 19th in scoring defense. Packers outside linebacker Preston Smith was on those Washington teams under Barry.
Asked to describe his defensive philosophy when he arrived in Washington in 2015, Barry replied: "I'm very hands-on, I'm very enthusiastic. But I think that's obviously my style and the way I coach. That's also… I'm kind of that way in the hallways during the day at work. That's just who I am. I'm very hands-on.
"We're going to have the ability to be multiple and jump in and out of 4-3 fronts, 3-4 fronts. We're structurally based out of a 3-4, there's no doubt about it. It's kind of the trendy word to say 'hybrid' these days — but I wouldn't go that far. But we are very multiple. We're going to give you a bunch of different looks when we are in our base group and when we are in our sub groups."
---
Who's next? From Jim Leonhard to Wade Phillips to copying Bucs, Matt LaFleur has options for Packers' next defensive coordinator
Who's next? From Jim Leonhard to Wade Phillips to copying Bucs, Matt LaFleur has options for Packers' next defensive coordinator
1. Jim Leonhard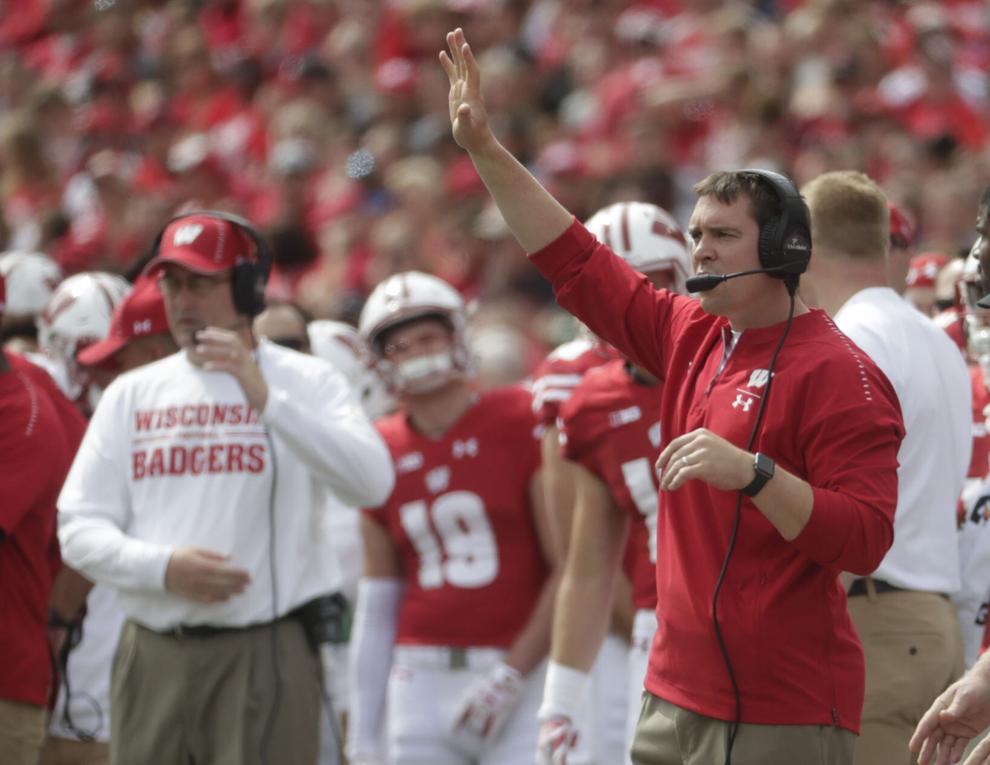 Résumé: Now — University of Wisconsin defensive coordinator. Previously — The 38-year-old Leonhard, a three-time all-American safety at UW who played 10 NFL seasons with six different teams, broke into coaching with the Badgers in 2016 as defensive backs coach. He was promoted the following year to coordinator and has been one of college football's rising coaching stars.
Quote, unquote: "Jim Leonhard, I'll always watch those (Badgers) scores and watch him as much as possible. I'm really proud of him," said ex-New York Jets and Buffalo Bills head coach Rex Ryan, now an ESPN NFL analyst. "The story of how we got him (as a player) and what we had to do, we had to give up three veterans to get him on our team — and we did. We had drafted two safeties, we had two starters — one of them a Hall of Famer — and yet we still kept him on our roster as the third safety, over our two draft picks. But we did it because he was a darn football player and he's so smart. And now you're seeing it as a coach. There was no question in my mind, in Pettine's mind, that this guy would be a phenomenal coach. Now, did I expect him to take the world by storm like he already has? I thought it would be another year or two in the process. But he's so smart, and I can tell you this: I had Jim Leonhard jobs lined up at other universities — and Wisconsin fans are like, 'Hey, stop it' — that quite honestly you can't get bigger on the college stage, and he stayed the course there at Wisconsin. That's how much he loves that program. But believe me, everybody knows the job that Jim Leonhard's doing. If he wants to be a head coach in college, I'm sure that's down the road. Or, if he would ever like to get in the NFL as a coordinator, I'm sure he can do that as well."
2. Jerry Gray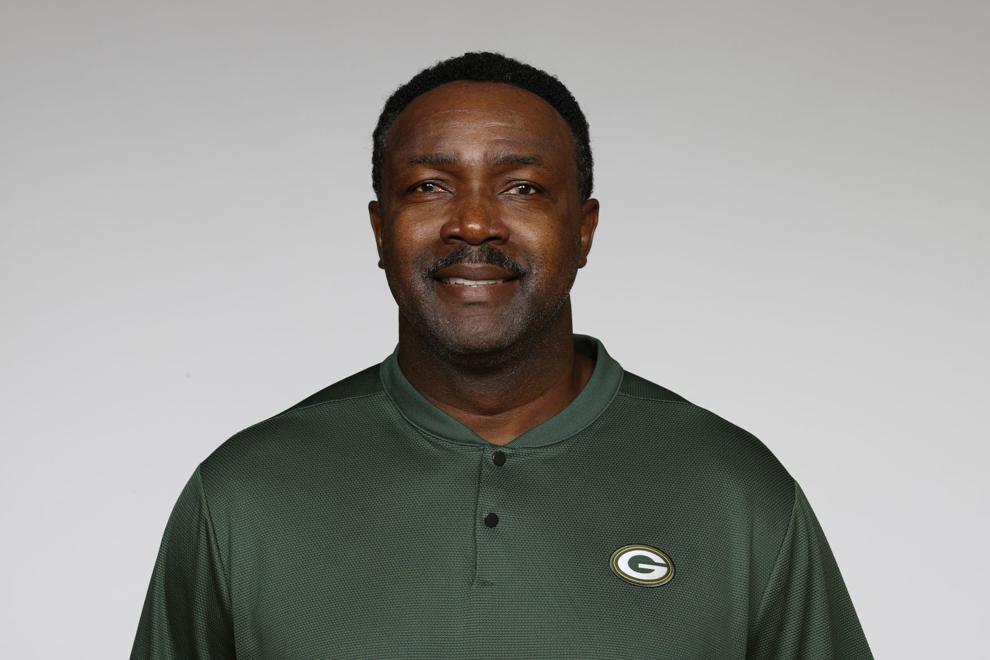 Résumé: Now — Packers defensive backs coach. Previously — The 58-year-old Gray, a four-time Pro Bowler in nine NFL seasons as a defensive back, has been a coordinator twice before, with the Buffalo Bills (2001-'05) and Tennessee Titans (2011-'13). He spent six seasons with the Minnesota Vikings as defensive backs coach under head coach Mike Zimmer before joining the Packers' staff.
Quote, unquote: "When I first came here, the guys probably knew of me. They probably didn't know anything about me or my playing days. And that's one thing that I never really talk about," Gray said earlier this month when asked how his time as a player shaped his coaching style. "But I always talk to them about experience, the things I've actually done, and what I try to do is break the game down and say, 'Hey, look, I have the experience for you. If you want it, I'll give it to you, but it's going to take some work.' And, you know, to have that experience and the knowledge of the game, some guys take it and they become all-pro. And they're fortunate to have that. And then some guys, they do their own thing, which I'm good with that as long as you're playing at a high level. So I try to get the guys to understand if you really want to get to the next level and stay there, and hopefully stay there for a long time, while you're young, God gave you a lot of athletic ability. And I'll give you the knowledge of the game. If you put those two together, then you'll make all-pro. You'll be one of the best in the league."
3. Mike Smith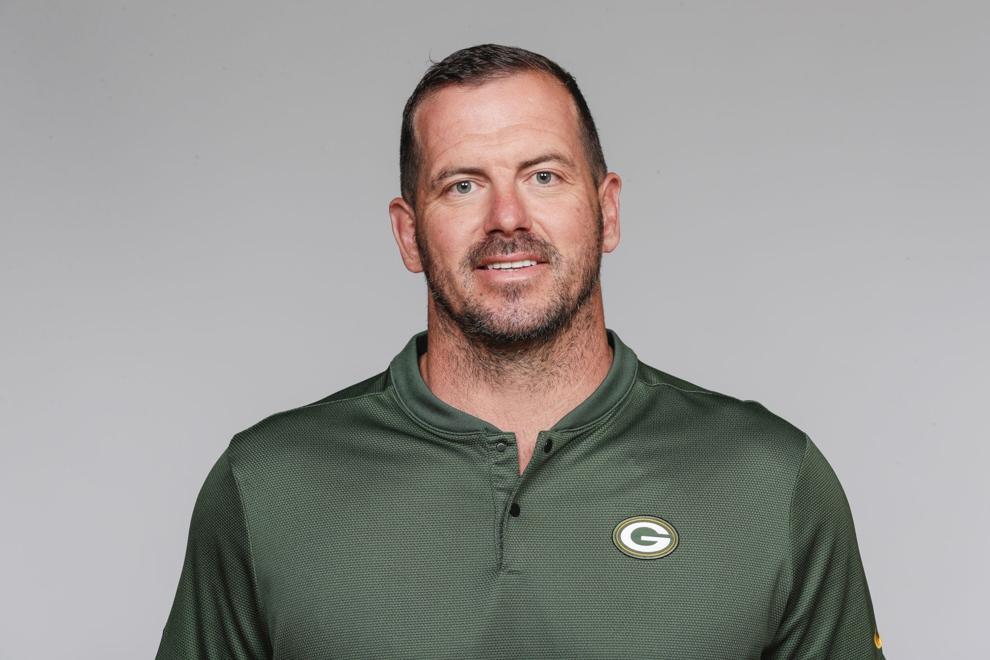 Résumé: Now — Packers outside linebackers coach. Previously — The 39-year-old Smith, who played for Ryan and Pettine in Baltimore, broke into NFL coaching working for them with the Jets in 2010. He spent three seasons on the Kansas City Chiefs' staff before Pettine and LaFleur brought him to Green Bay in 2019.
Quote, unquote: "I'm always going to be honest. If something doesn't look right, it ain't right, guys. So, I've got to sit back and say, 'This is not good enough. I didn't do a good enough job,'" Smith said earlier this month. "The film never lies. I'm not coaching junior high or high school or even college kids. These are grown men and that's part of this business. You're a reflection of me. If it's not dominance, then it's on me. I'm hard to be satisfied and be pleased, my wife would probably tell you."
4. Wade Phillips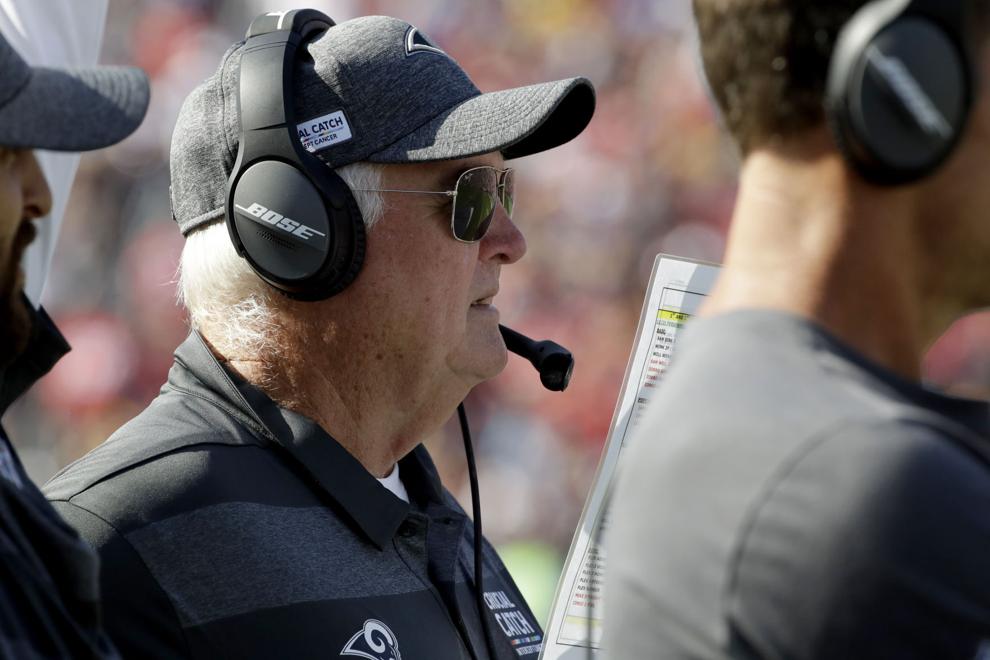 Résumé: Now — Spent 2020 out of football. Previously — The 73-year-old Phillips worked with LaFleur in 2017, when LaFleur was the Los Angeles Rams offensive coordinator and Phillips was their defensive coordinator. He has been a head coach three times (Denver, Buffalo, Dallas) and an interim head coach two other times (Atlanta, Houston) while serving as a defensive coordinator nine times since entering the NFL coaching ranks in 1976 with his father Bum's Houston Oilers. He Tweeted earlier this month that he wants to coach again.
I am ready to retire from retirement! I am ready and available. Let's win.

— Wade Phillips (@sonofbum) January 15, 2021
Quote, unquote: "I feel like I could help somebody," Phillips told The Buffalo News in September. "That's the only thing. But they've got to feel that way, too. But there'll be some teams that don't do as well. Whether they'll consider me to help, I don't know that. So, we'll have to wait and see."
5. Kris Richard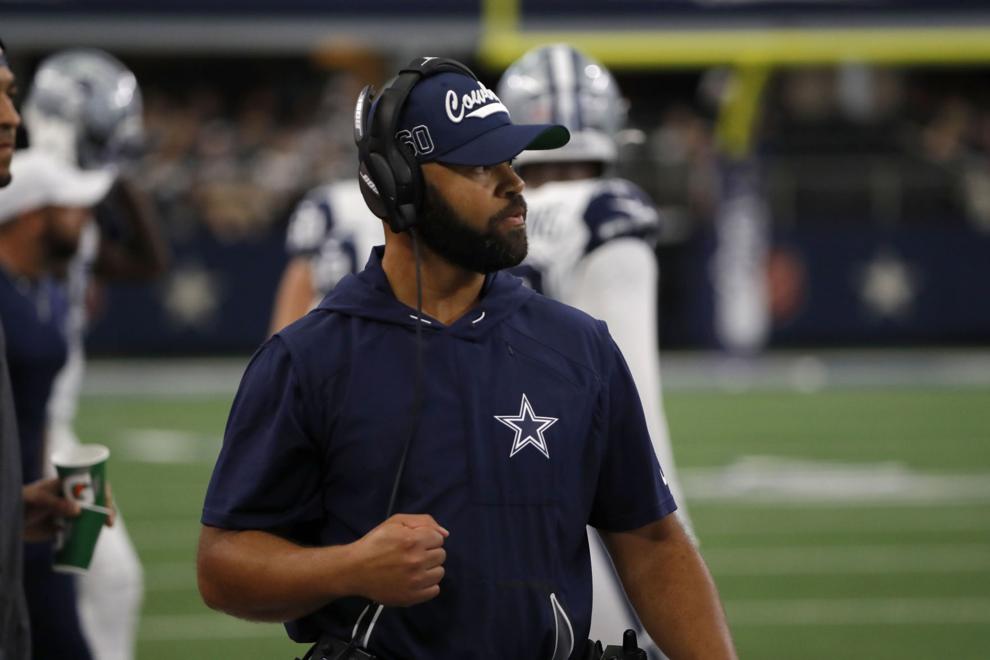 Résumé: Now — Spent 2020 out of football. Previously — The 41-year-old Richard was Seattle's defensive coordinator (2015-'17) and ran Dallas' defense (2018-'19), leading to multiple head-coaching interviews. After not getting any head-coaching or coordinator offers last offseason, he took the year off from coaching.
Quote, unquote: "I've always watched football critically. It's not about what anybody else is doing. It's about, 'What would I do?' Always being prepared, situationally," Richard told USA Today in November. "I don't think there's anybody I can't work with," he said. "But those interviews and this last hiring cycle prepared me better."
6. Kris Kocurek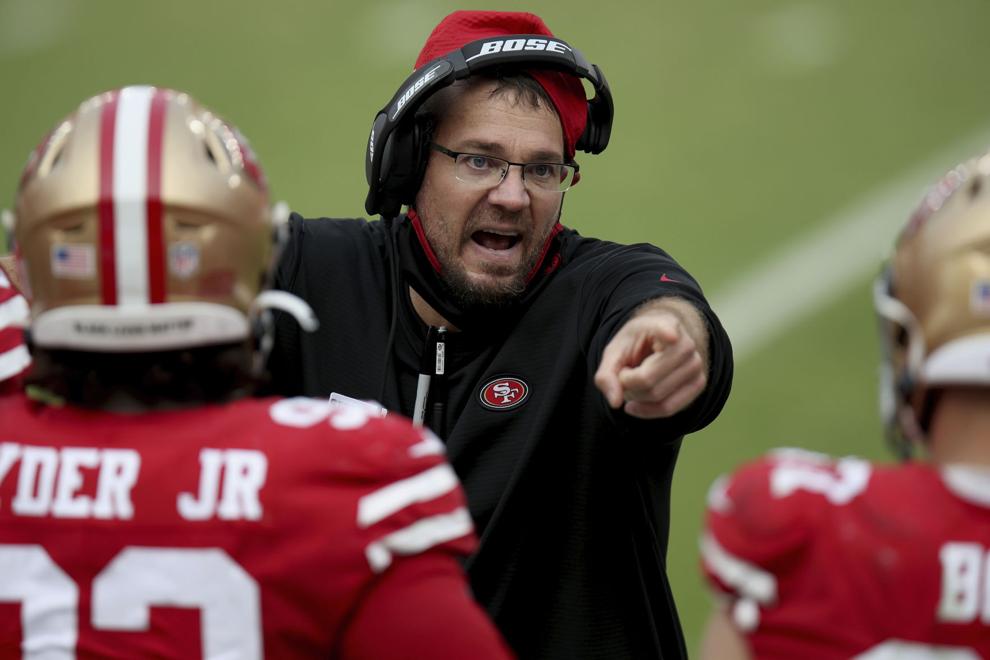 Résumé: Now — San Francisco 49ers defensive line coach. Previously — The 42-year-old Kocurek spent nine seasons with the Detroit Lions and one with the Miami Dolphins before joining the 49ers in 2019. He spent two years working under now-Jets head coach Robert Saleh, one of LaFleur's closest friends, and LaFleur could want to mimic the scheme Saleh ran in San Francisco.
Quote, unquote: "Gray area always creates hesitation. You want these players playing in a world of black and white, so they know what's expected of them so they can go as fast as humanly possible," Saleh told NFL.com last year. "Kocurek is the definition of black and white. He's very clear and cut with what he's asking of the players. He's very clear and cut with his techniques."
7. Chris Shula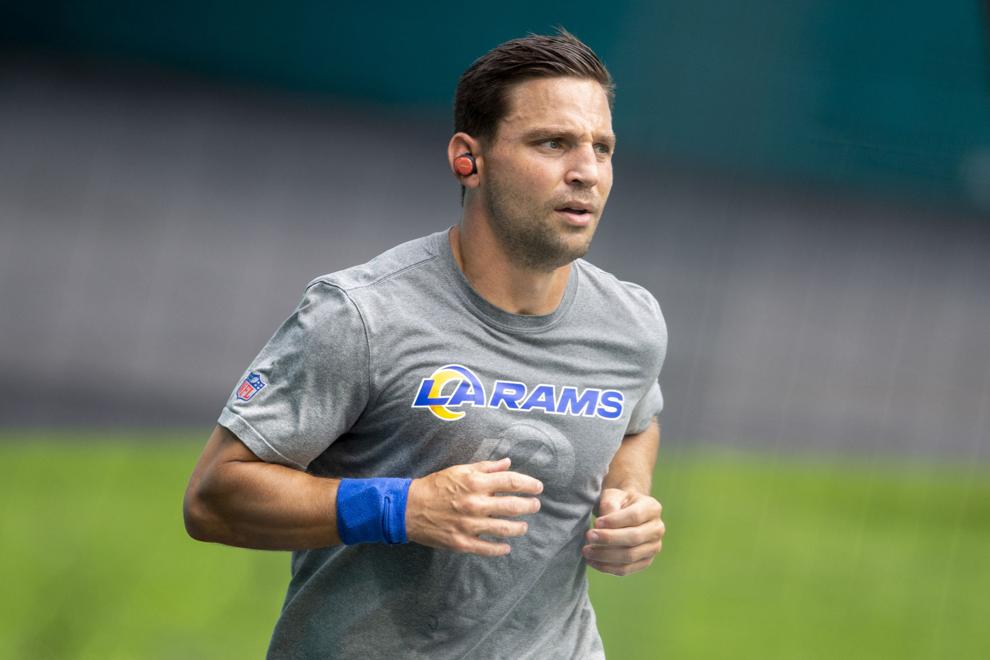 Résumé: Now — Rams outside linebackers coach. Previously — Shula, the grandson of Pro Football Hall of Fame coach Don Shula and son of former Cincinnati head coach David Shula, just finished his fourth season with the Rams and his time in L.A. overlapped with LaFleur's. Before joining McVay's staff in 2017, he spent two years with the Los Angeles Chargers as a defensive quality control coach. Set to turn 35 next week, Shula was McVay's college teammate at Miami (Ohio) for four years.
Quote, unquote: "I probably get more questions about Sean and going to college with Sean than I do about being a Shula," Shula told the Las Vegas Review-Journal in 2019. "It's pretty funny that now that association has taken precedent. We would be the two guys who would get up and do sprints on the beach," Shula said. "Our other buddies would be like, 'What are you guys doing?' That's just kind of how we always were."
8. Kacy Rodgers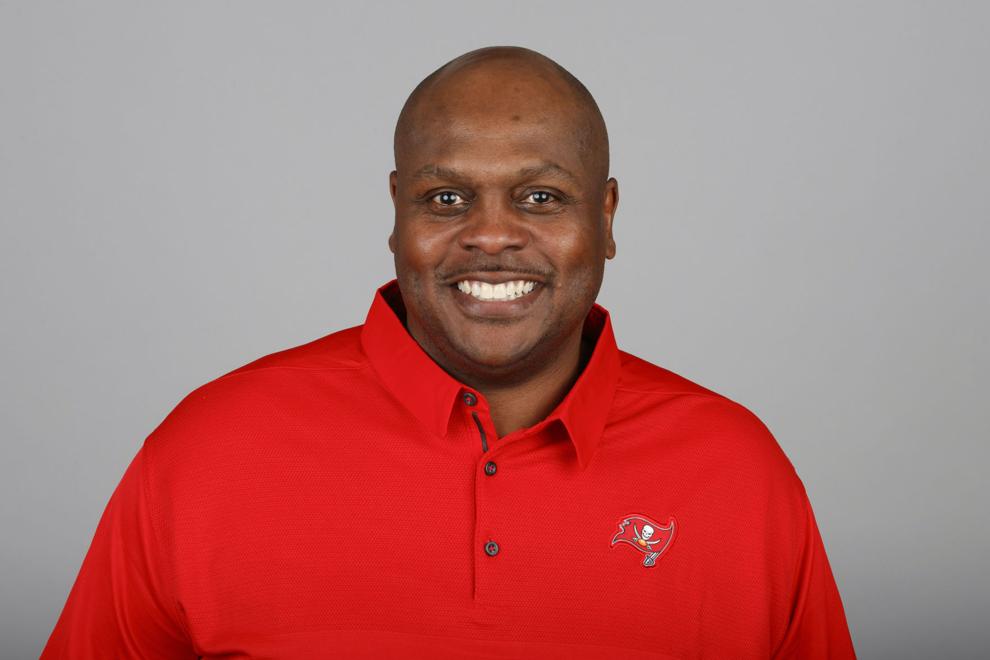 Résumé: Now — Buccaneers defensive line coach. Previously — The 51-year-old Rodgers was Bowles' defensive coordinator with the Jets (2015-'18) before joining Bowles in Tampa, where he coaches a defensive line that gave the Packers fits en route to Super Bowl LV.
Quote, unquote: "I think the strength of their defense is they play so well together. Their front is stout," Packers quarterback Aaron Rodgers said in advance of the NFC Championship Game. "They do a good job controlling the line of scrimmage. They've been good against the run the entire season. I think (Bowles') schemes for years have been cutting edge and he presents a lot of challenges for the offense."
9. Mike Caldwell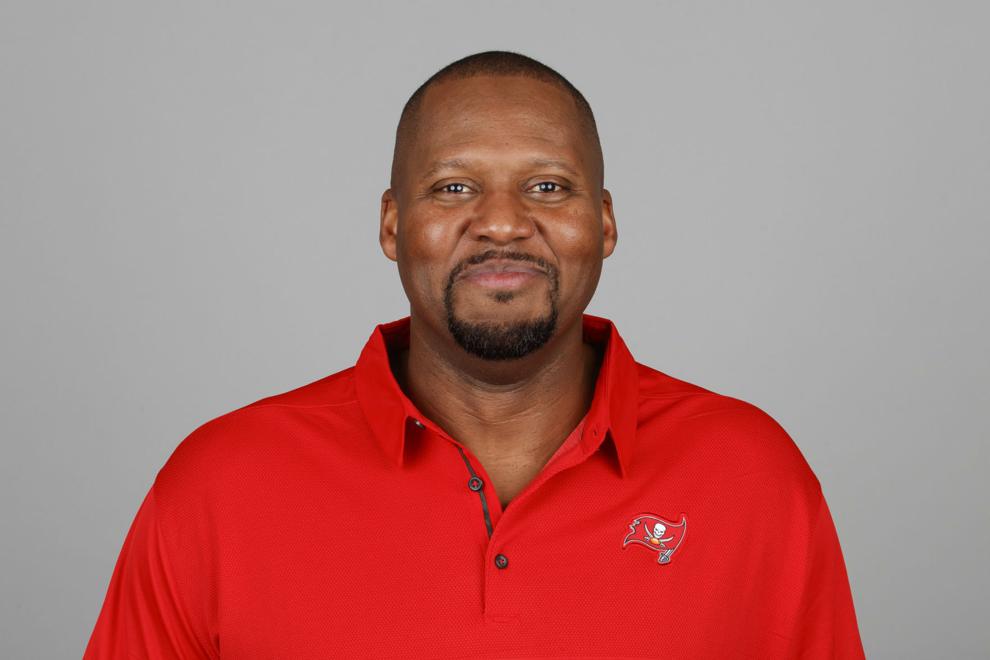 Résumé: Now — Buccaneers inside linebackers coach. Previously — The 49-year-old Caldwell is also well-versed in Bowles' scheme, having worked for him in New York as the Jets' assistant head coach and inside linebackers coach (2015-'18). The Packers struggled against Caldwell's two stars in Lavonte David and Devin White in both meetings this season.
Quote, unquote: "So much stuff that we do will be tied together," Kacy Rodgers said of how Bowles' system relies on the defensive line and linebackers working in concert — meaning his group and Caldwell's group often practice together. "We'll meet together some and then in practice and individual are tied together whether we're working on stunts, games, his guys are right next to my guys. We work together all the time. When you're in the four-man front, I've got two of them, he's two of them and all four of them have to work together. It's very much intertwined."
10. Teryl Austin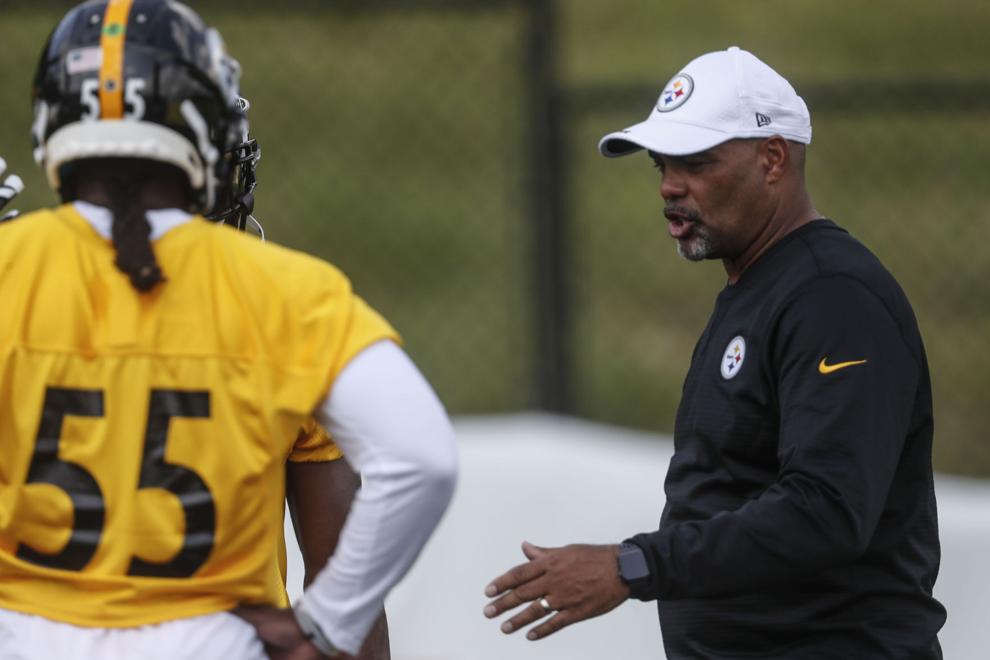 Résumé: Now — Pittsburgh Steelers secondary coach. Previously — The 55-year-old Austin has defensive coordinator experience with the Lions (2014-'17) and the Cincinnati Bengals (2018) and interviewed for the Tennessee Titans opening earlier this month before Shane Bowen was promoted. His Lions defenses were highly regarded and he's interviewed for multiple head-coaching jobs in recent years.
Quote, unquote: "Him being a defensive coordinator, he's seen a lot," Steelers cornerback Mike Hilton told the Pittsburgh Post-Gazette. "He's played against some top offenses and been successful, so having a guy with that type of pedigree in your room and constantly him being in your ear about your technique, just having a real good coach, it's been good for us in the secondary."
---
Jason Wilde covers the Packers for ESPN Wisconsin. Listen to him with former Packers and Badgers offensive lineman Mark Tauscher weekdays from 9 a.m. until noon on "Wilde & Tausch" on 100.5 FM ESPN Madison.
Jason Wilde covers the Packers for ESPN Wisconsin. Listen to him with former Packers and Badgers offensive lineman Mark Tauscher weekdays from 9 a.m. until noon on "Wilde & Tausch" on 100.5 FM ESPN Madison.