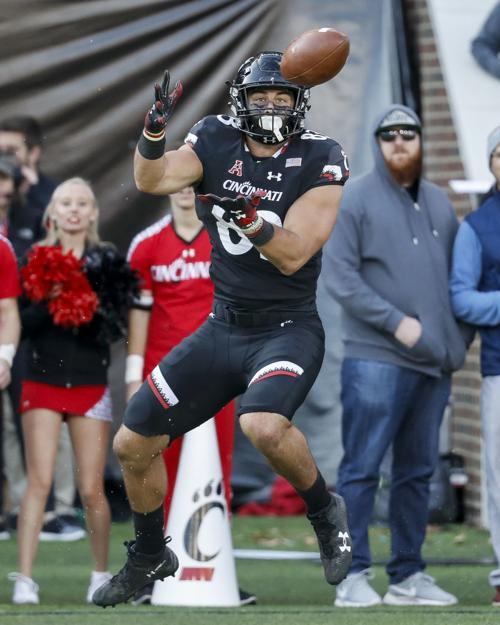 GREEN BAY — NFL head coaches are always looking for motivational tools. And if they can use audio/video components, all the better.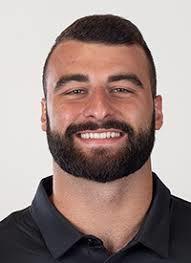 From movie clips to inspirational speeches to hype videos to stoke-the-fire highlights delivered by other fellow athletes, they'll try just about anything.
But there can't have been many times in NFL history where a coach found a snippet of film from a college game, used it in an effort to teach his players a lesson about persistence … and then wound up having that player on his roster a few months later.
That's exactly the case with Green Bay Packers coach Matt LaFleur and rookie third-round pick Josiah Deguara, the University of Cincinnati tight end/fullback/H-back who before he was a Packers draft choice was a teaching tool in a video clip.
The play, from the Bearcats' 24-14 season-opening victory over UCLA last August, showed Deguara chasing down Bruins defensive back Jay Shaw just before halftime to prevent a potential 100-yard interception return for a touchdown. Deguara, who caught four passes for 53 yards and the game's first touchdown that night, came at an angle from the opposite side of the field to chase down Shaw at Cincinnati's 33-yard line.
"We actually showed this to our team — ironically enough — last season in a team meeting when we were talking about effort and grit," LaFleur recounted after general manager Brian Gutekunst selected Deguara with the 94th overall pick in last week's draft — even though scouts from multiple other teams said they had him graded as a Day 3 prospect at best. "There was a play versus UCLA where there was an interception, and just the effort he displayed to run down the defender and make an unbelievable play on the ball, I think it really epitomizes who he is as a football player."
Asked about the play during a conference call with Wisconsin reporters after he was drafted, Deguara replied: "It was definitely a big moment for our team during that game. It could've been a big shift in momentum, so it wasn't just (big) for me but for the team as well. (With) our culture at Cincinnati, I pride myself on outworking the guy in front of me, pride myself on being the hardest worker not only on the team, but on the field at that time. I think it just shows my relentless effort on the field and I think that's the best way that resembles how I am as a player."
The 6-foot-2, 242-pound Deguara fits the versatile prototype LaFleur wants in his offense, and while Gutekunst might've made the pick, it certainly sounded after the draft as if LaFleur asked for him. LaFleur told reporters in a conference call he and Bearcats offensive coordinator/tight ends coach Mike Denbrock are "very close," having worked together at Notre Dame in 2014.
"I love Josiah. He is extremely versatile," LaFleur raved. "The thing he brings to our offense is we can be in the same personnel grouping, and we can line him up on the line of scrimmage, or in a wing alignment, or we can line him up in the backfield. I just think that adds stress to a defense in terms of, 'How are these guys going to line up and what exactly are they going to do?' When you watch Josiah, you see such a gritty, tough player."
The Packers already used a third-round pick on a tight end last year in Texas A&M's Jace Sternberger, who they appear set to start at the position in 2020 after the release of Jimmy Graham following two disappointing seasons. But Sternberger, despite playing some H-back and fullback late last season when true fullback Danny Vitale was sidelined by injury, is more of a traditional tight end.
LaFleur will likely utilize a lot of two-tight end sets this season with some combination of Sternberger, Deguara and veteran Marcedes Lewis, with Robert Tonyan also in the mix as a pass-catching option.
Asked the best place for Deguara to line up, Gutekunst replied: "I think that's the really exciting thing about Josiah. Everywhere, quite frankly. As we went through the process, that's a guy that Matt was very, very excited about. I think he'll be able to line up in-line with his hand down, I think he'll line up in the slot, back as a fullback, an H-back. I think he can be a matchup piece that can move into all those different spots.
"Really, the stuff on the move is where he really excels. He's a tough kid, very, very smart. He'll be able to pick this up fairly quickly. With a lot of the movement blocks that Matt likes to do in his offense, I think he'll be able to really excel at that."
For his part, Deguara knew his versatility was going to be his ticket to the NFL. In 46 games in five years at Cincinnati, he caught 92 passes, with his best season coming as a senior (39 receptions, 504 yards, seven touchdowns). After getting only two FBS-level scholarship offers coming out of high school in California — he chose Cincinnati over Air Force — he was invited to the Senior Bowl in January as a fullback, not a tight end.
"I think my versatility is one of my strengths as a football player. Going into Green Bay, whatever the team needs me to do, I'm willing to do — and I think I showed in college I'm able to do a lot of different things," Deguara said. "There really wasn't a position that I didn't play on offense. I played a little slot receiver. I played a little in-line tight end. I was off the ball. I was in the backfield. I did a lot of different things and I think that helped me a lot throughout this process and I think it shows my versatility in this game."
---
Green Bay bound: Get to know the Packers' 2020 draft picks
JORDAN LOVE — QB — UTAH STATE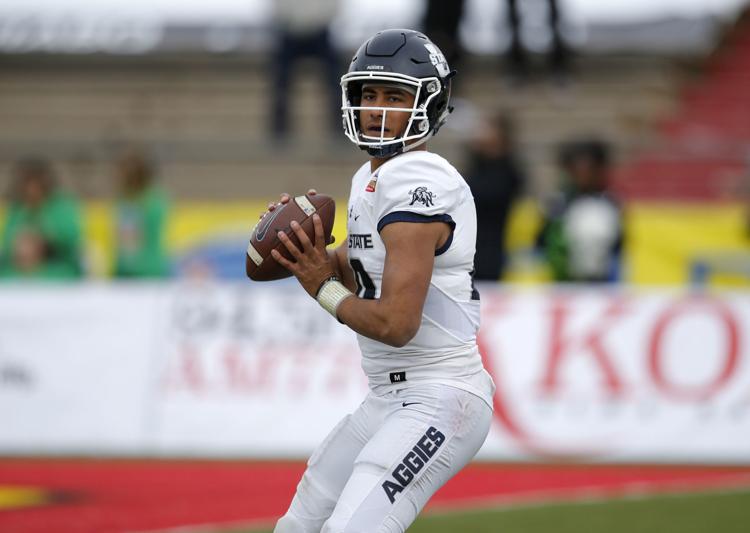 Pick: No. 26 overall (From Houston via Miami)
Packers jersey number: 10
Notes: The Packers gave up a fourth-round pick in this year's draft to move up four spots from No. 30 to take Love, who saw his production slip last season with nine new starters and a new coaching staff in place for the Aggies. After completing 64 percent of his passes as a sophomore for 3,567 yards, 32 touchdowns and 6 interceptions, Love connected on 61.9 percent last season for 3,402 yards, 20 touchdowns and 17 interceptions. 
AJ DILLON — RB — BOSTON COLLEGE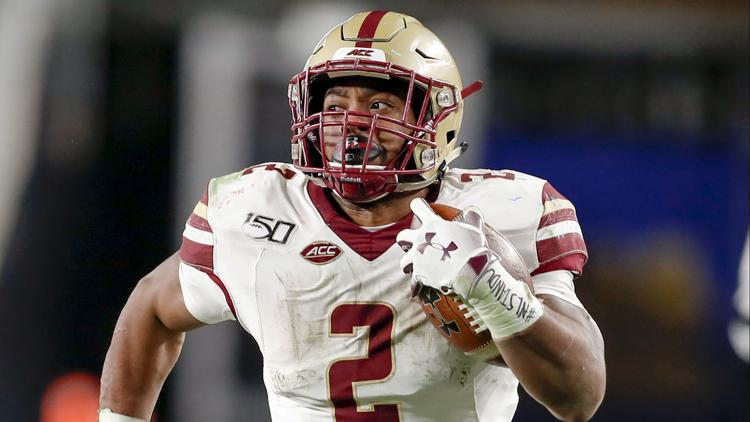 Notes: Dillon carried the ball an astonishing 845 times in three years for the Eagles before declaring for the draft after his true junior season, finishing his BC career with 4,382 rushing yards (5.2 yards per carry) and 21 rushing touchdowns. Despite his prolific rushing output, Dillon only caught 21 passes for 236 yards and two scores in his three seasons with the Eagles.
JOSIAH DEGUARA — TE — CINCINNATI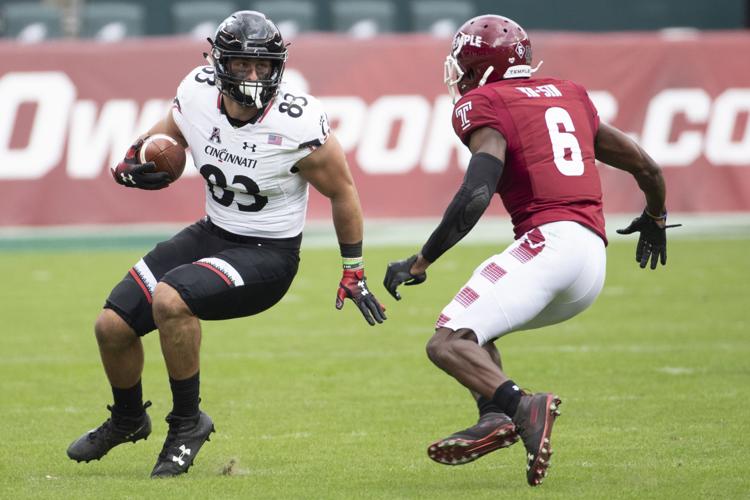 KAMAL MARTIN — ILB — MINNESOTA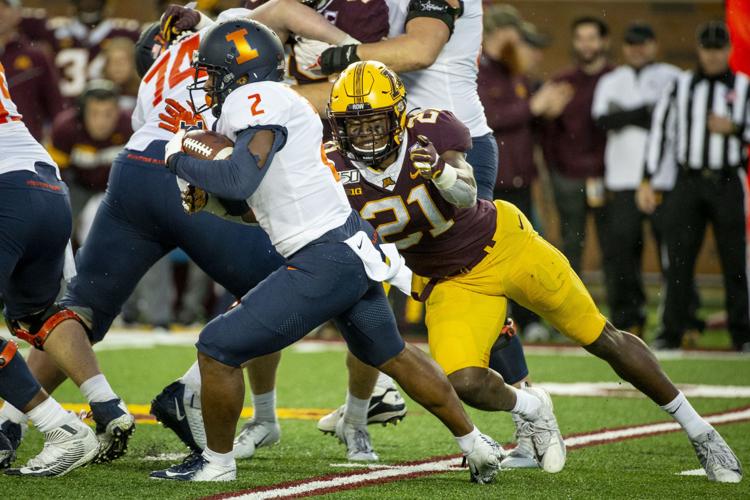 Notes: Martin finished his four-year career with the Gophers with 66 tackles, including 2 1/2 for a loss. In Minnesota's loss to Wisconsin in the battle for the axe in November, he had nine total tackles as the Badgers offense put up 453 total yards. Martin also had two interceptions last season in Minnesota's 38-31 win over Purdue to bring his career total to four. 
JON RUNYAN — OG — MICHIGAN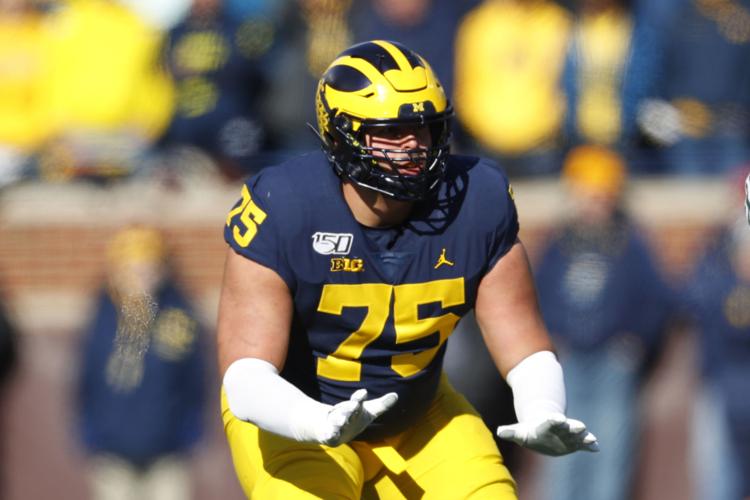 Pick: 192 (From Las Vegas)
Notes: Runyan, who made 25 of his 26 starts at left tackle, was a two-time winner of the University of Michigan's Hugh H. Rader Memorial Award, given to the Wolverines' top offensive lineman. Runyan's father, Jon Runyan Sr., also took home the award, making them the only father-son duo to earn the honor in school history. The junior Runyan almost cost himself his opportunity in Green Bay when he accidentally declined a call from the organization on the final day of the draft Saturday. "I declined a call from Green Bay, Wisconsin," Runyan said. "I tried to call back and my call didn't go through, and I had no idea what I just did." Luckily for Runyan, the Packers called right back and the rest is draft history. 
JAKE HANSON — C — OREGON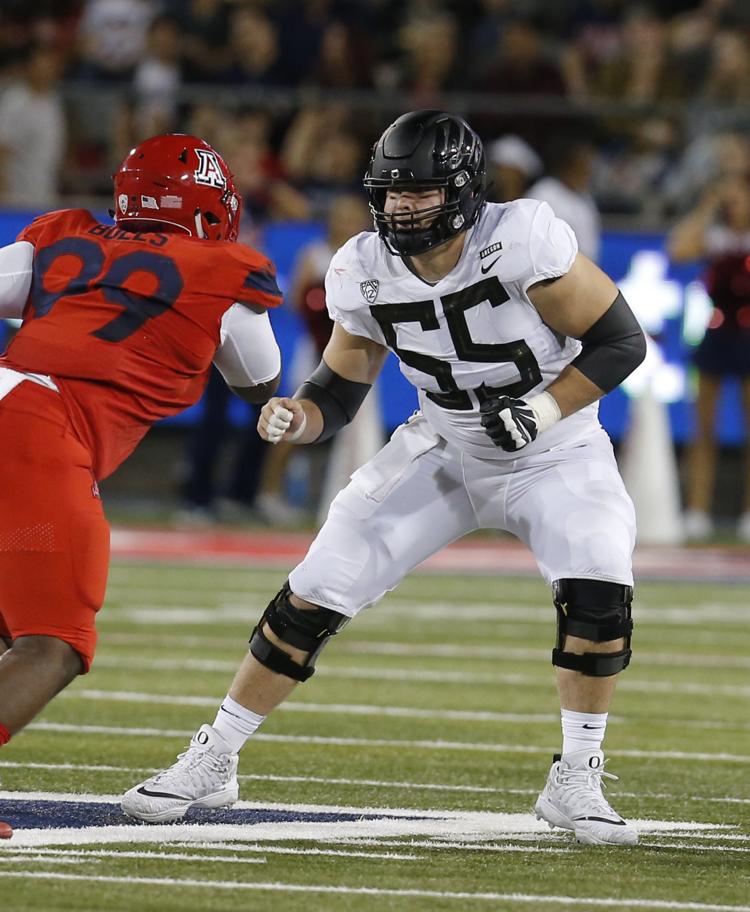 Pick: 208 (From Tennessee) 
Notes: Hanson, a two-time Associated Press Pac-12 All-Conference second team pick who started 49 games at center in four season with the Ducks, did not allow a single sack in 2,738 snaps over his first three seasons at Oregon. While starting 12 games as a senior, Hanson committed only one penalty in 746 snaps.  
SIMON STEPANIAK — OT — INDIANA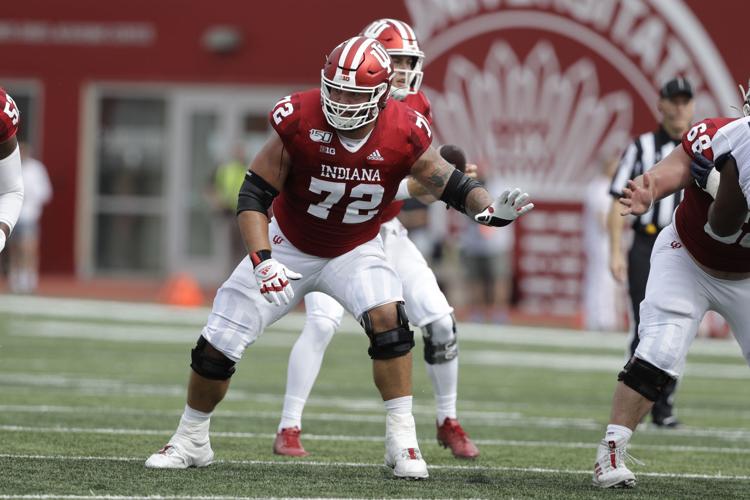 Notes: A team captain last season for the Hoosiers, Stepaniak was a third-team All-Big Ten pick by the media and an honorable mention All-Big Ten selection by the coaches as Indiana finished the year second in the conference in pass offense (302.4 yards) and first downs (23.4) and third in total offense (432.8 yards). He made 31 starts at Indiana, with 30 coming at right guard and one at left guard. Stepaniak tore his ACL in December during a practice ahead of Indiana's Gator Bowl loss to Tennessee but is expected to return to football activities in mid-July. 
VERNON SCOTT — S — TCU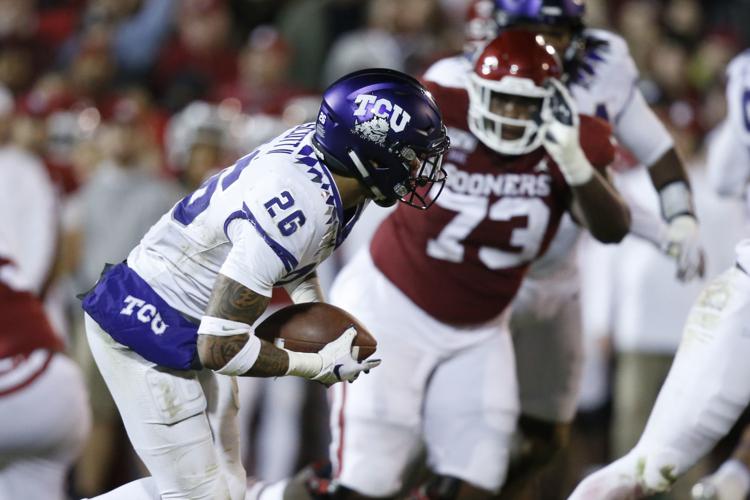 Pick: 236 (From Buffalo via Cleveland) 
Notes: Scott appeared in 26 games for the Frogs over three seasons, turning in his best effort last season when he started 10 games and had a career-high 44 tackles on the year, as well as a fumble recovery and a 98-yard pick-six in TCU's 28-24 loss at Oklahoma in November. 
JONATHAN GARVIN — DE — MIAMI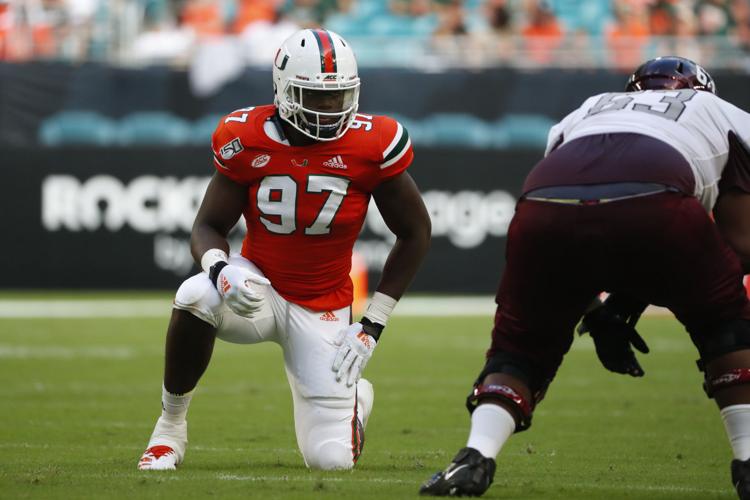 Pick: 242 (From Baltimore) 
Notes: A two-year starter for the Hurricanes, Garvin had 12 1/2 sacks and 29 tackles for a loss during his three seasons in Miami. Last season as a junior, Garvin made 11 starts while appearing in 12 of 13 games, finishing with five sacks, nine tackles for a loss, four quarterback hurries and two forced fumbles. 
Be the first to know
Get local news delivered to your inbox!